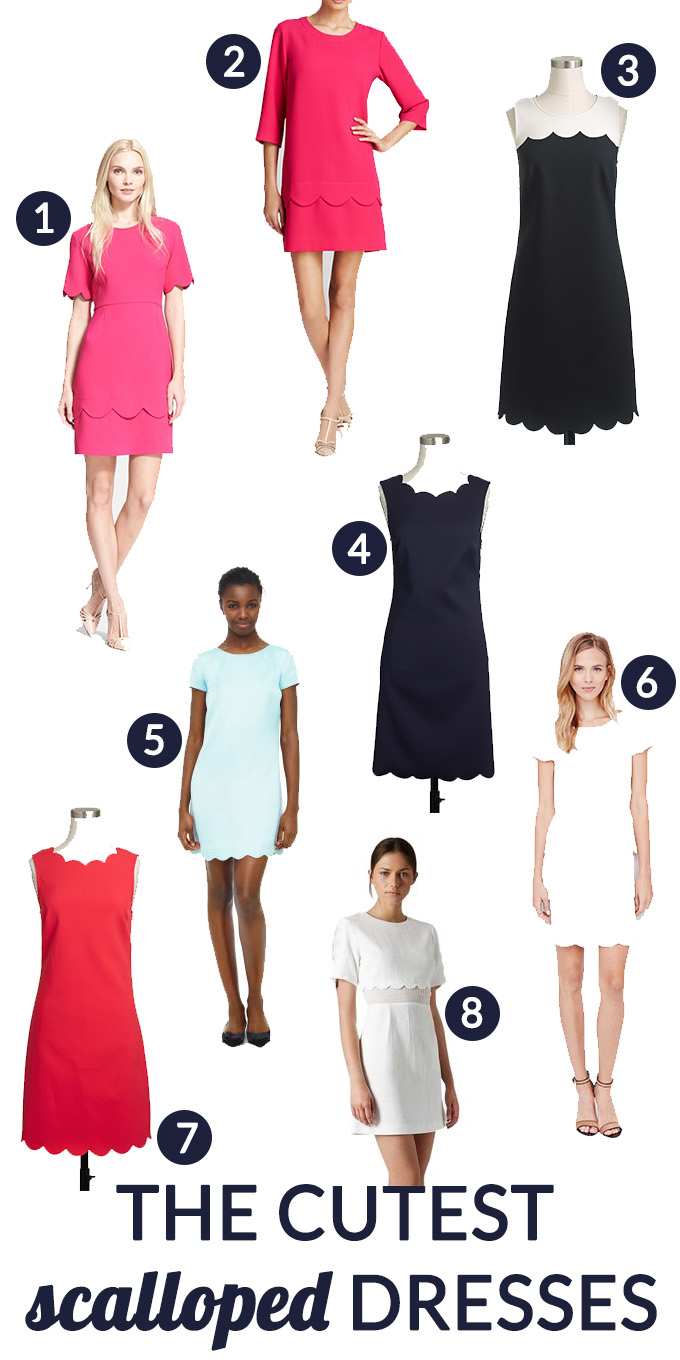 One // Two // Three // Four // Five // Six // Seven // Eight
With spring just around the corner (Right? RIGHT?!), my mind is on dresses. My fingers are crossed for a warm Chicago spring and summer, with days spent at the lake and nights spent on rooftops overlooking the city. Sigh. Is there any better feeling?
In the meantime, I'm swooning over the above scalloped dresses. My mom surprised me with number six this past Christmas (Thank you, Mom!), and I can't wait to wear it. (What do we think about pairing it with black tights for the winter? Would it work?) And number one?! Goodness. I was planning on wearing an older dress to my brother's rehearsal dinner in June, but… ;)
Counting down the months!