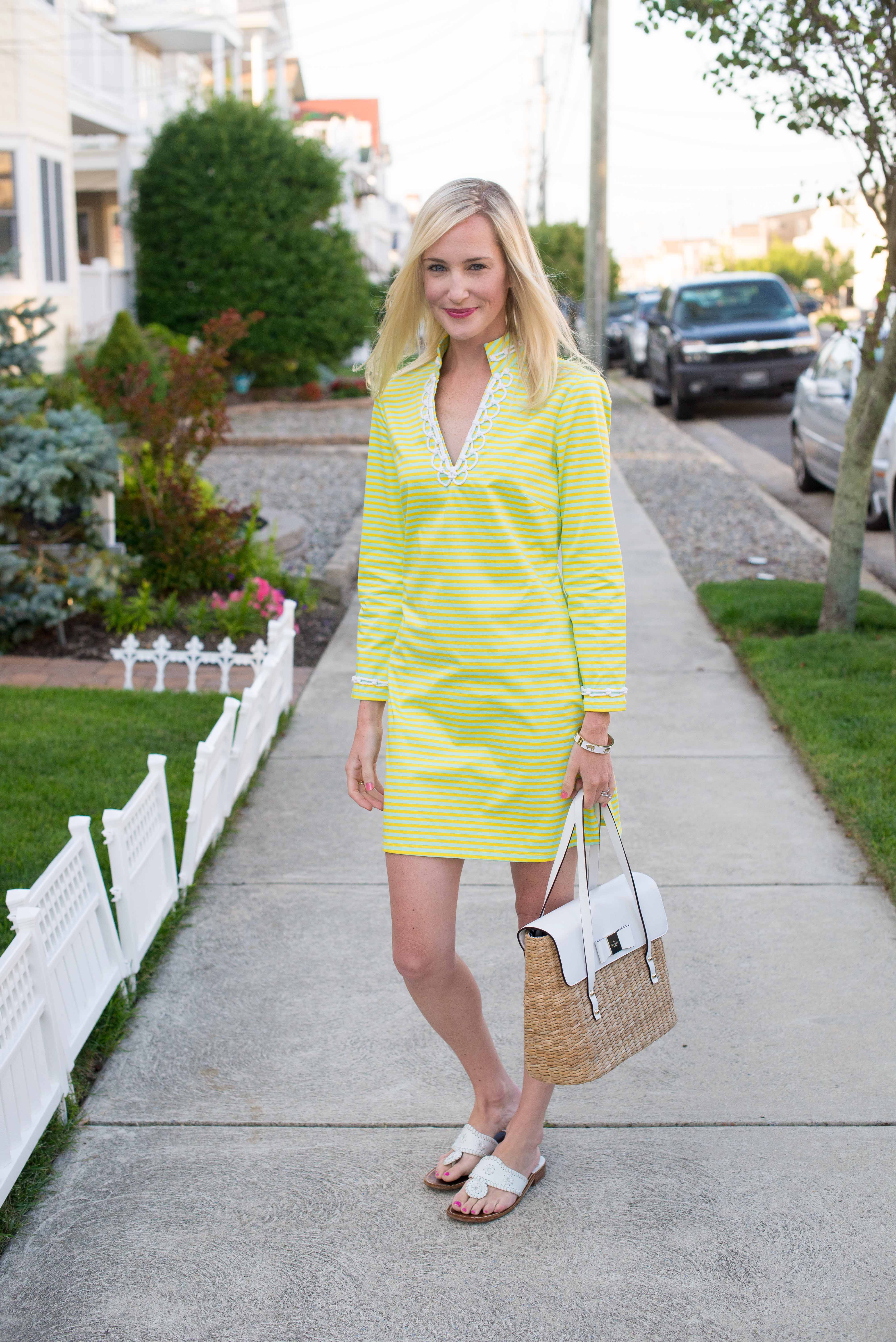 Sail to Sable Tunic (c/o StS) / Kate Spade Straw Bag (Borrowed from Mom) / Jack Rogers Sandals / Fornash Elephant Bangle (c/o Fornash) / J.Crew Pearl Earrings
We made it! The last leg of the Chicago-to-Jersey road trip was a bit rough (3:30 a.m. arrival time), but it was completely worth it. A weekend at the Shore with my parents? The best. I'd missed them so much.
We spent yesterday relaxing on the beach and biking around town on cruisers, and went to the Seaview–where our wedding reception took place about a year ago–for dinner. (Talk about a trip down memory lane! I couldn't help but tearing up!) Today, we're taking my Dad's boat out for a spin, and getting lunch at a new dockside restaurant.
Hope everyone is having a fabulous, relaxing Sunday!