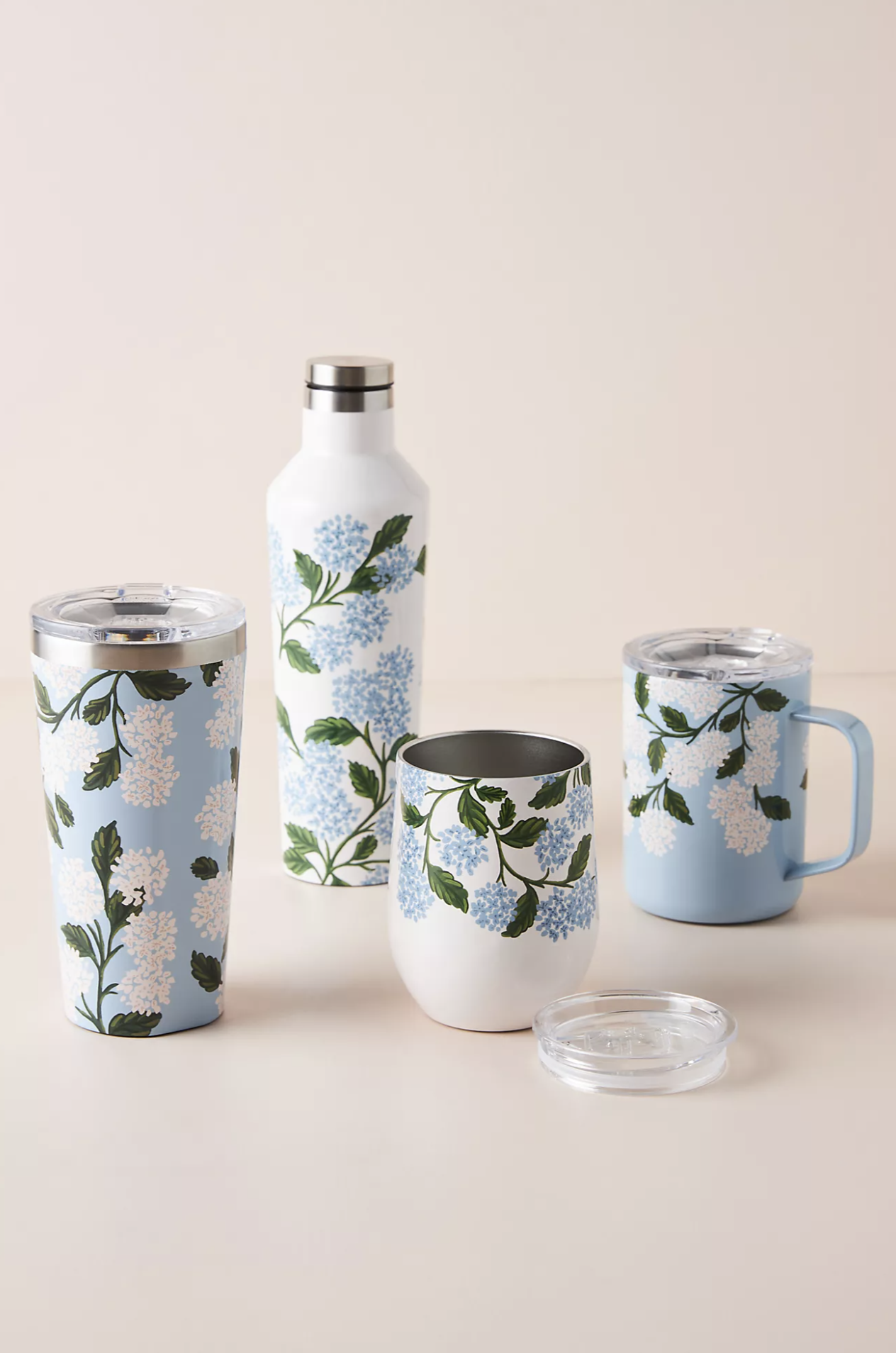 Insulated Hydrangea Drinkware (So cute!)
Happy Sunday. :) I tend to always want to work on the house on Sundays, so thought today would be a good day to share some more home finds: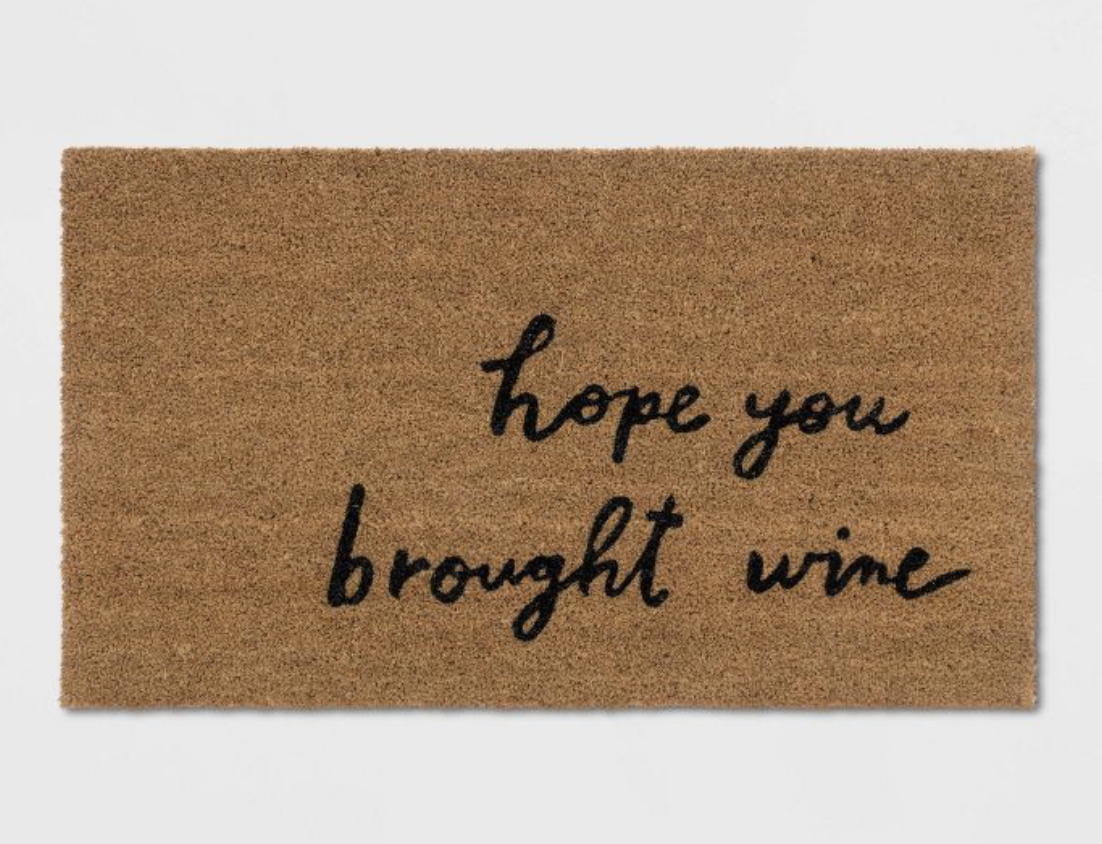 We have this inexpensive door mat out right now, and it always cracks up visitors. And the UPS guy. He really likes it. One time he actually dropped off a shipment of wine and had a field day.