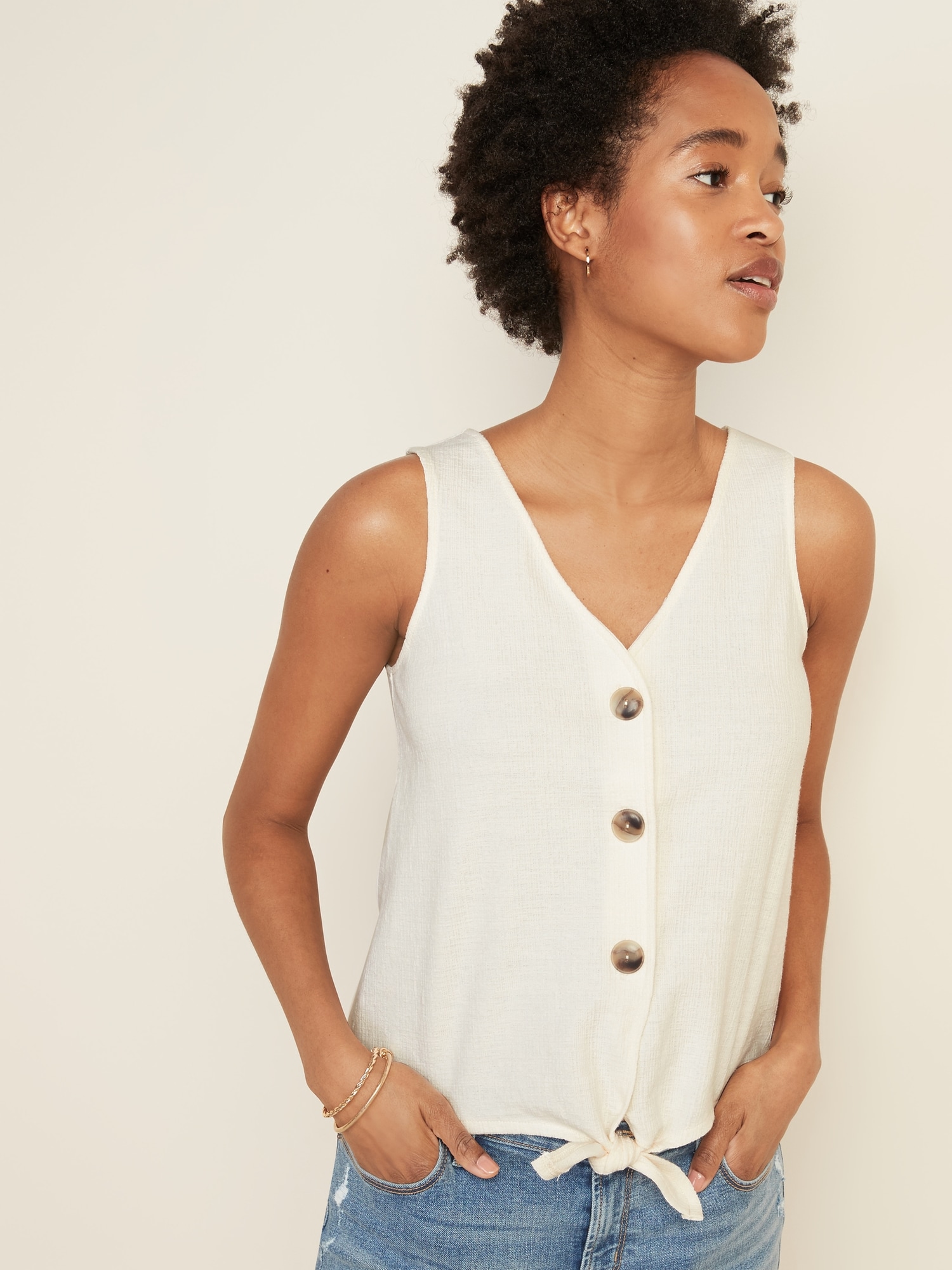 Button-front top: $24.50
FUN STORY:
I published this post early yesterday, and labeled it as May 31.
Fail.
Then I changed 5/31 to 4/31. April 31.
Fail.
TIME TO REVALUATE MY LIFE, hahaha.
~
I really look forward to putting these posts together; it's lovely to sit on the couch and turn my brain off for some time with the TV in the background. So thanks for reading, haha.
Some of my favorite things that are crazy marked down:
Leopard leggings you can wear as pants: $19.50 // These are AMAZING. Yes, they're intended to be workout leggings, but they're thick, and they totally look like pants when paired with a crisp white button-down or tunic. They honestly look phenomenal. I ordered one size up so they appear more like pants, and they're fantastic. Can't get over the price today!
High-rise Cozy jeans: $22.50 // Unreal savings today. These are Factory's "Cozy Jeans," which are almost a knit material. They aren't particularly thick; just incredibly comfy. I also don't find that they bag out throughout the day, which is really nice. I can't recommend these more. I prefer them over my designer jeans!
Essential Tee: $7.50 // I have a bunch of these! They're very simple, but I reach for the white, gray, black, navy and hot pink ones all the time. And how could you beat $7.50?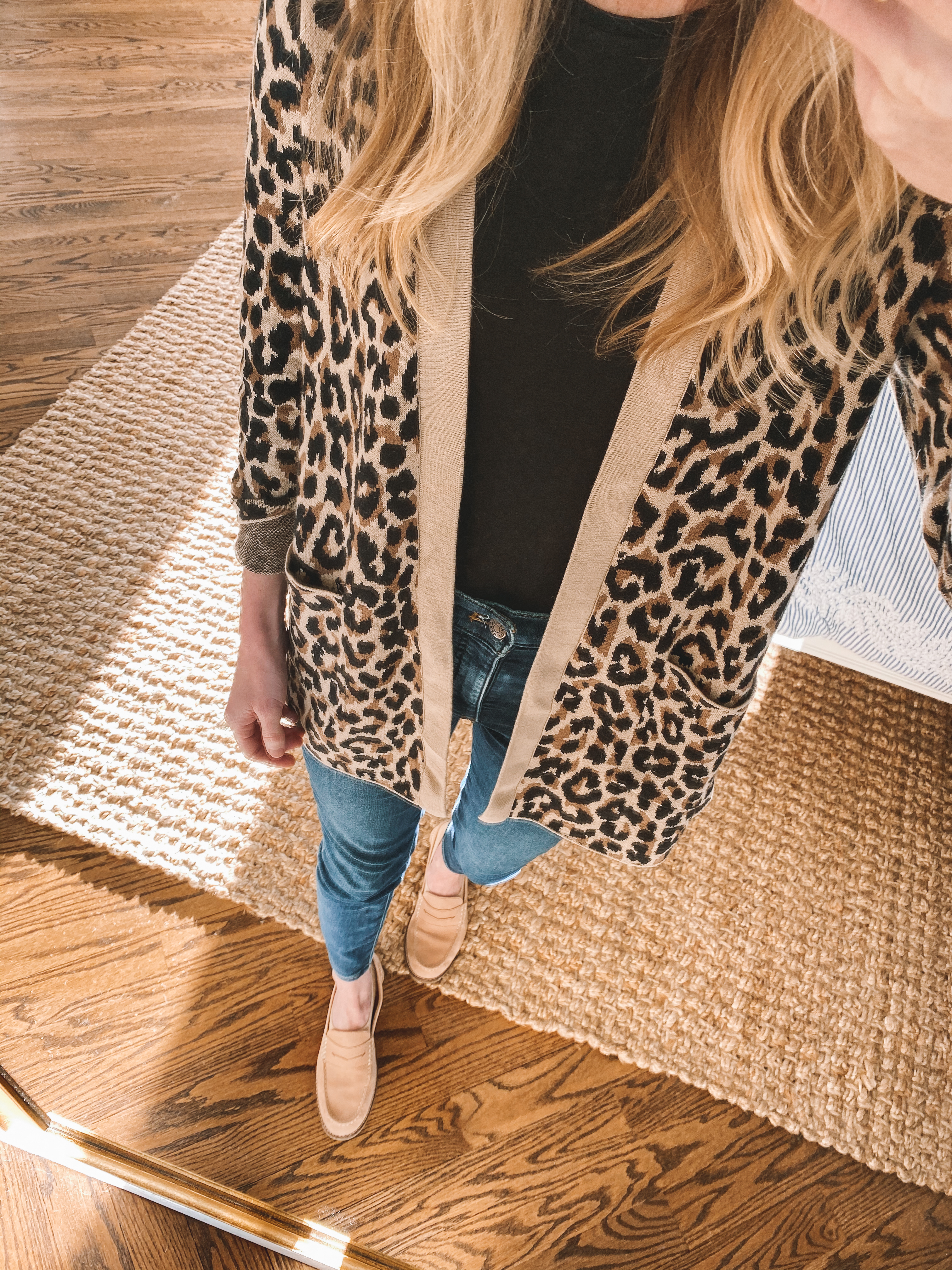 Leopard Cardigan (Also love the leopard sweater tee. Here's J.Crew's Leopard Sweater Blazer!) / 365 Stretch T-Shirt (But the Essential Tee is on crazy sale.) / Cozy Jeans (Only $22.50!) / Sperry Loafers (This pair, specifically. Comfiest loafers I've ever worn. On sale! Btw: Check the Sperry site for the Seaport line, too. SO many good ones.) / World Market Jute Rug (Very soft!)
This week's other Recent Finds:
I'm going to start out the post with the best t-shirt steals. I don't know about you guys, but I'm in a t-shirt most days… and having good ones makes a big difference! I have this one in white and gray, and I recently bought another white and another gray because they were in the wash so much. Only $6.59 with code "SHOPNEW." Crazy!