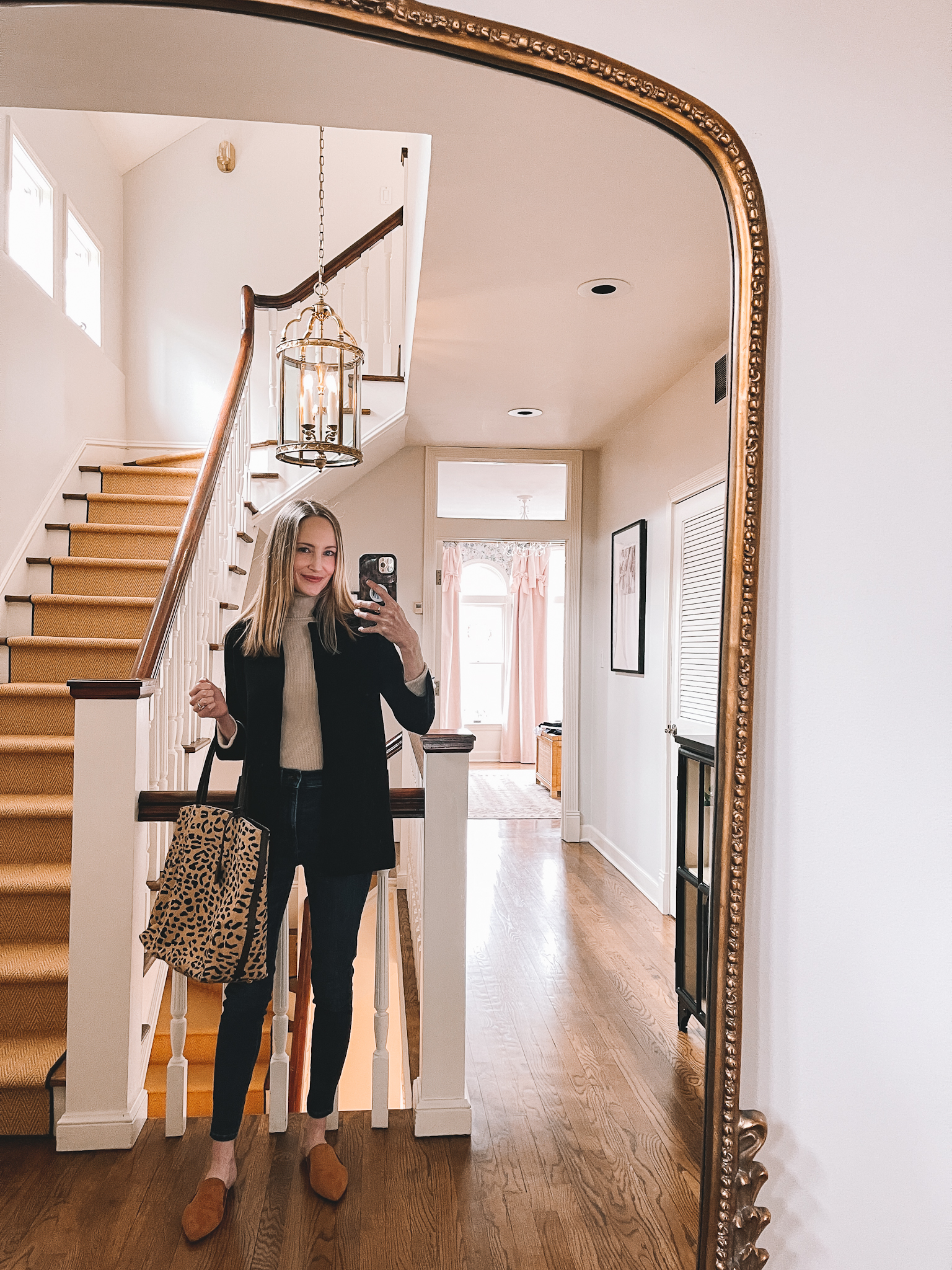 Sweater Blazer / Jeans / Mules (These are a great alternative!) / Turtleneck / Newer Leopard Tote (And love this super soft faux leather one!) / Nearly Identical Chandelier Here and Here / Anthropologie Gleaming Primrose Mirror / Black Cabinet (Wider here and taller here)
I'm writing this on the road—hotspots are pretty awesome, no?!—so I'll keep things short and sweet today. Here are this week's Recent Finds: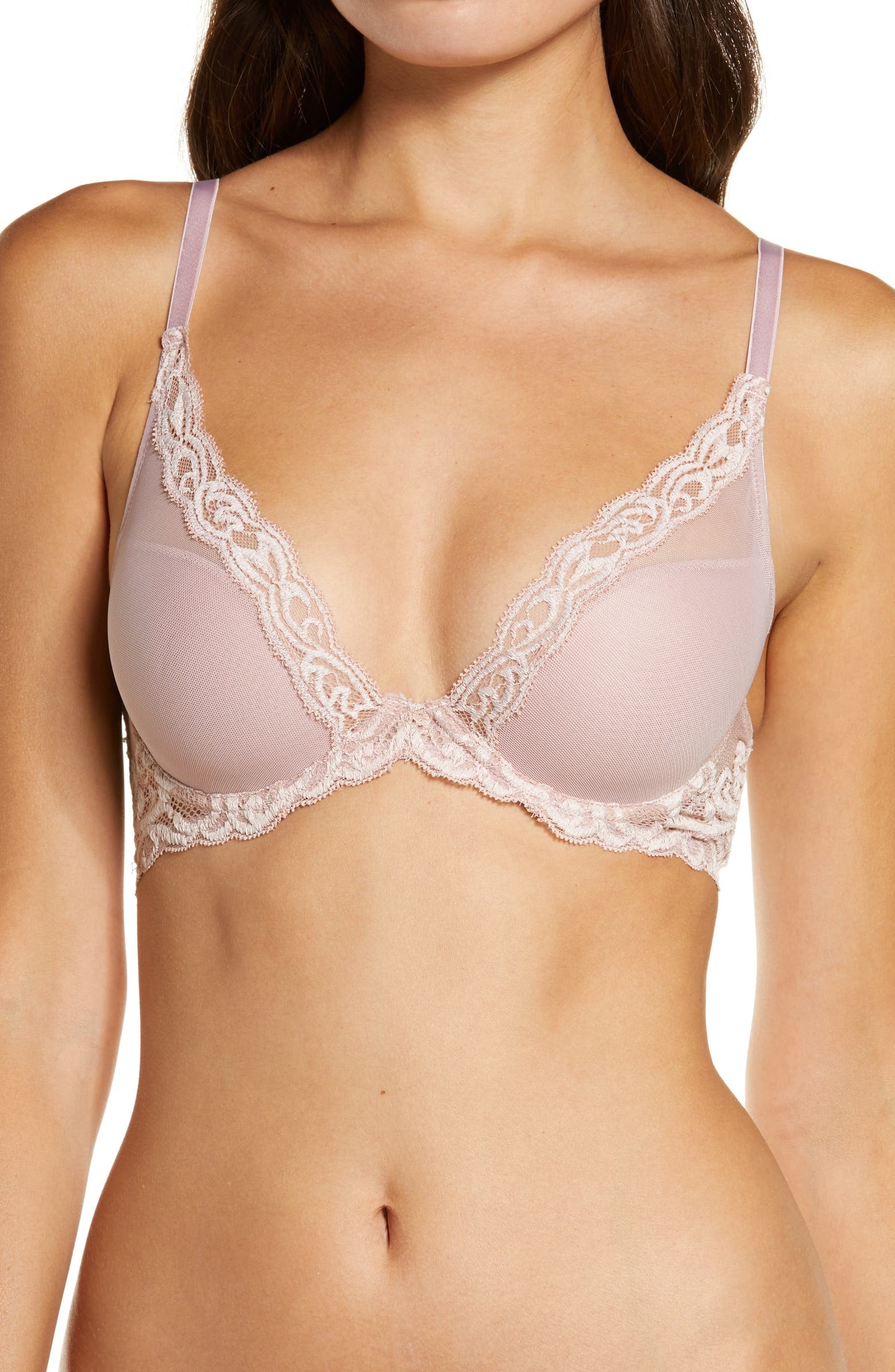 Okay, quick note about this one, as it's a little weird to provide zero context on a bra, haha. Most comfortable bra I've ever owned; feels like I'm not wearing anything! It's beautiful, too. You won't regret it!