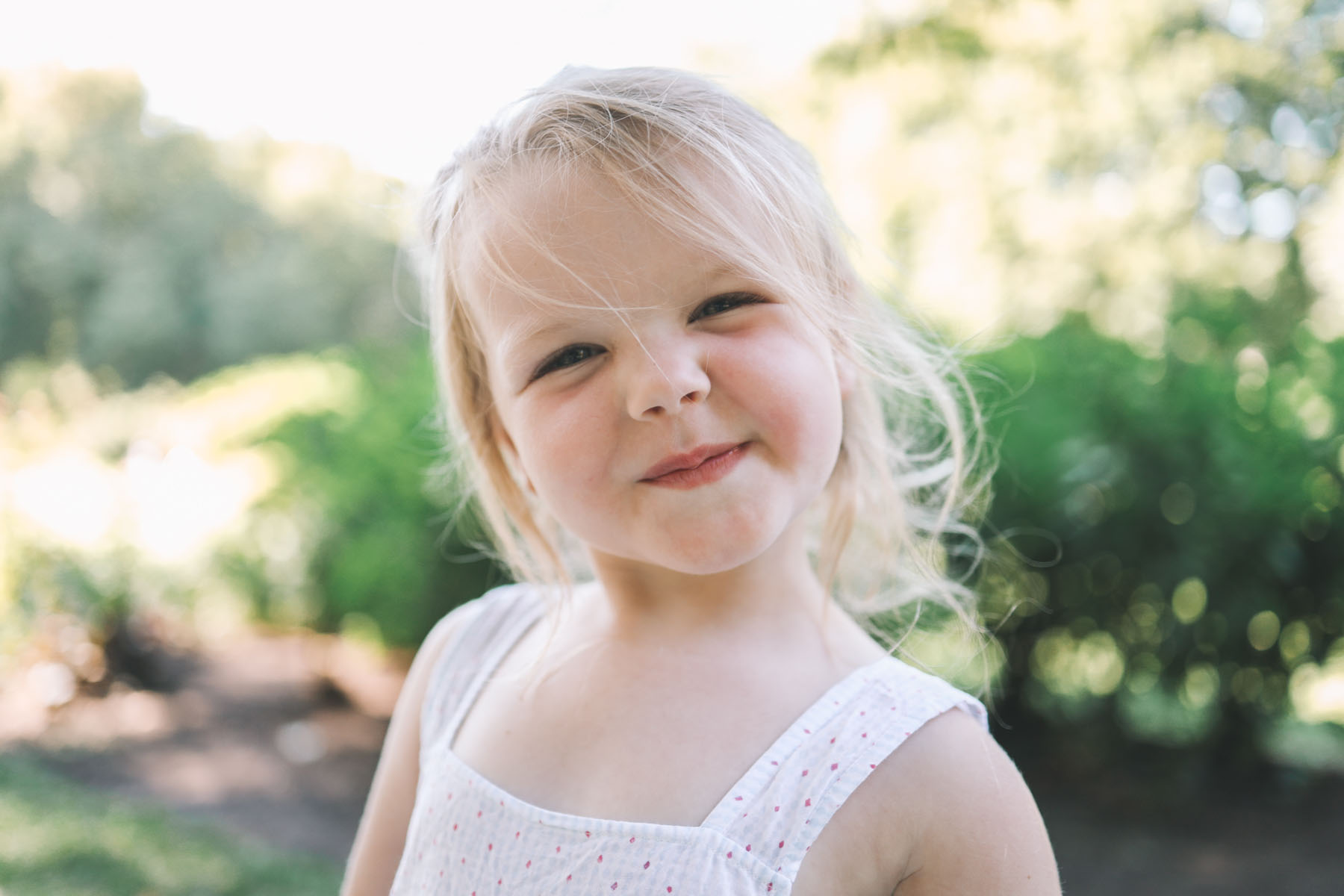 Taking photos of my children is 100-percent my favorite activity. My second? Subjecting you guys to it. 😆
I recently took the girls to Oz Park in Lincoln Park–yes, very confusing haha!–one late afternoon because we were going stir-crazy, and it was just what everyone needed. We played soccer and dress-up, and the girls climbed on me and pulled my hair, which they insist is just "doing" my hair. Mmmmhmmm. ;)
Btw: In case you're not familiar with Chicago, Lincoln Park is a neighborhood in the city, and there's an actual Lincoln Park within the neighborhood, too. Oz Park is a Wizard of Oz-themed park also in the neighborhood.
The light was perfect so I took out my camera, and of course Emma begged for it. (Which I must say makes my heart very happy.) Once again, roughly half of these photos were taken by her. We even learned about lighting, focusing and framing. I loved every second of it, and I can't wait to go on photo hunts with her one day.
And Lucy is SMILING! Yayyy, Luce! Our little sweetheart has had a rough month; she's going through a growth spurt and her teeth are still coming in… and she's not yet walking or talking, and she's been frustrated. So while yes, there are tears in her eyes in some of these, haha, we only got upset a couple of times and were squealing with delight for the rest of the outing.
…And I walked the girls home for dinner with a full heart. ♥️