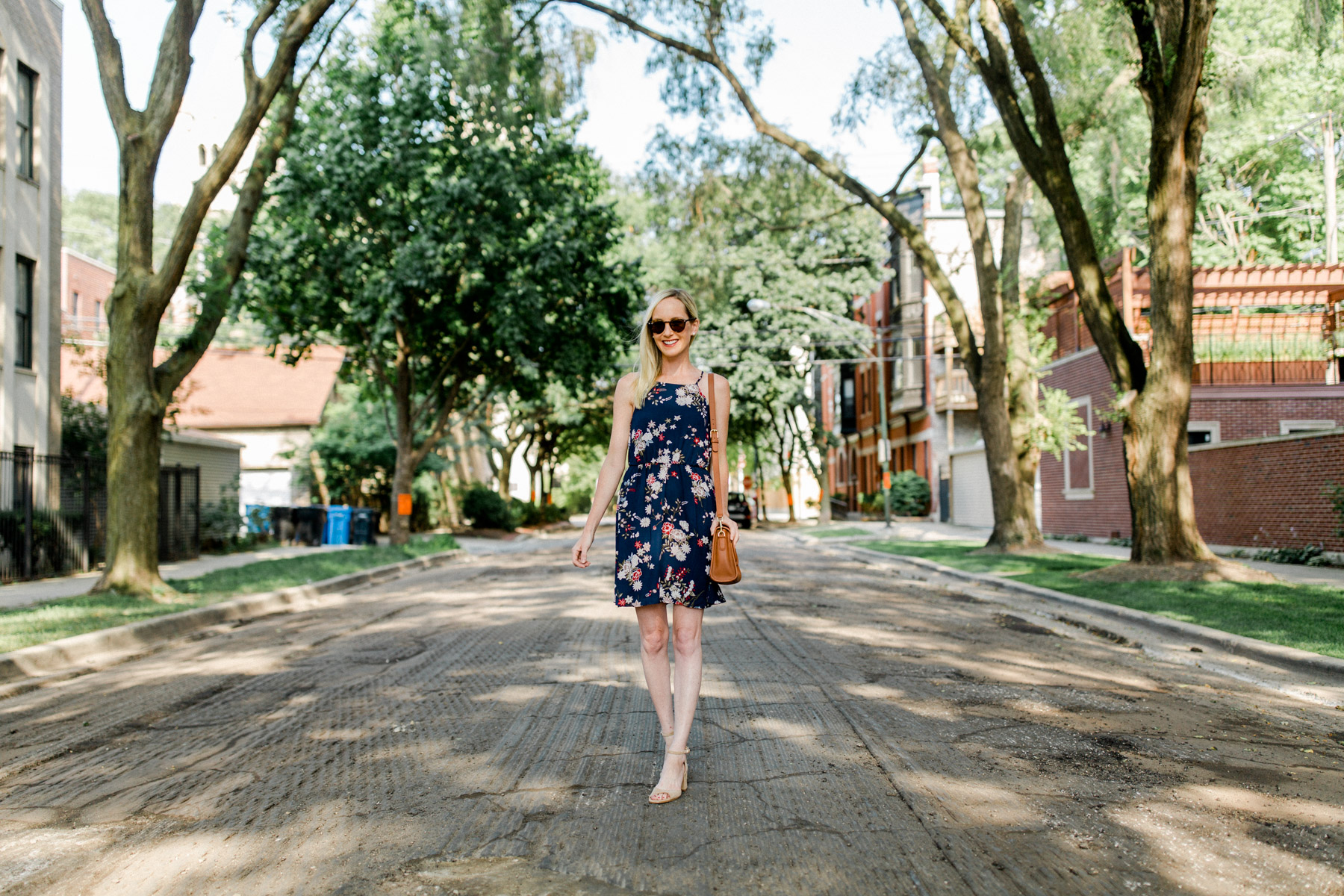 Navy Dress (Part of the Anniversary Sale!) / Sam Edelman Sandals (On sale! Additional colors here. Also: the #nsale Tory Burch sandals were recently restocked. If you see 'em in your size, swoop 'em up!) / Coach Bag (Old, similar here. And here's my current leather crossbody obsession. SO CUTE! And a girl can dream, right?) / Ray-Ban Sunglasses (Thoughts on whether they're as good as my 2013 Kate Spades?) / ThirdLove Strapless Bra
Enter the $200 Nordstrom e-gift card giveaway today by simply answering Mitch's question of the day! See below for details.
Chicago streets get destroyed during the winter due to the cold and constant snowplowing. So in the warmer months, the city comes through and digs 'em up and replaces them. Horrible for cars. But pretty great for blog photos, eh?! 😉
I feel like I haven't really talked to you guys in a long time, on account of our crazy month of travel. I'm working on a Life Lately post for all of July, but it's taking me a while since so much has occurred! For now, though, I have to tell you about our new "lifestyle." It's so great.
Monday through Friday, we're abiding by a pretty strict work schedule. In the morning, we all get up, have breakfast, and shower. (Except Emma. She has a bath at night.) Mitch and Emma then go off to daycare for two hours. Mitch works at the gym during that time, and I work at a nearby coffee shop. We reconvene for lunch, and then we repeat the process in the afternoon, except Mitch and I both usually work at the gym together. Because we're able to get it all done during the day, we have SO much more family time at night. And completely work-free weekends.
One thing that's a little difficult is saying no to stuff that comes up during the day. Brunch with a friend?! A street fair?! Ice cream because it's 90 degrees?! A playdate?!
Before, I used to say yes to all of this, and then try to cram in my work at night.
Spoiler: it didn't work.
This summer, I think we've all learned that structure–even though we're currently working from home–is so important for our little family.
So today's a normal Tuesday for me, just like any other Tuesday for any other working girl. While I'm not in an office, I'm in a couple of different "work stations," just trying to get it all done by 5 p.m. so I can have a life. ;)
Which brings me back to daycare.
I haven't spoken about this in a while, mostly because we were traveling so much and not going as regularly as we would have hoped. But it's getting so much better! Mitch now drops her off, and I swear she does better as a result. Maybe it's because I baby her. Maybe it's because she knows I'm getting teary eyed when I hand her over. Maybe it's because Mitch just has better instincts. ;)
Whatever the reason, I'm beyond happy that she's making progress. She still cries, and I definitely wouldn't say she loves it. But we're making strides, and that's made life a lot better. GO EMMA!
Let's get to today's outfit, though. Because it was perfect for yesterday's crisp yet toasty weather.
I can't believe this little number is under $30! I also can't believe that it comes in so many different colors. I just love the navy floral pattern as I think it'll transition wonderfully to fall (#ridingbootswoooooo), but I also love it in light pink and maroon. Sizing help: I'm wearing a size XS here. It works, but I kind of wish I'd gone up to a small, as I'm not a huge fan of form-fitting clothing. I think I'd probably recommend going up a size, as it's meant to be a little flowy!
Also can't believe that these are still on sale. They're crazy comfortable on account of the block heel, and I find myself wearing them constantly… even though they're suede and it's summer. ;) Won't they be great for fall?! Last year, the warm temps lasted well into November! Lots of additional colors here. Also: did you hear that the Tory Burch sale sandals were restocked?! Swoop 'em up if you see your size!
Bag
This was a gift from my parents when I first moved to Chicago, and I think it's still my absolute favorite bag. I don't wear it regularly on the blog since it's discontinued and I don't want to torment my readers, haha, BUT this is pretty close, and I adore this kiltie version. All hail being hands-free!
Anyway, who wants to enter the $200 Nordstrom e-gift card giveaway today?! Yesterday's answers had us rolling on the floor. SO FUNNY.
The rules
To enter, you simply need to comment in the comment section. It seems that everyone hates Rafflecopter with a fiery passion, so we're just going to stay away from that.
This time, though, you need to answer the daily question. It's right below!
You can enter multiple times, but only once per blog post. We'll make it very clear which blog posts are eligible for a giveaway entry. Promise!
Last week's posts are also fair game. Anything from July 21st on. Simply tell us something interesting about yourself in your comment (or whatever — we really don't care 😂), and include "**Second Giveaway**" in the first line so we know it's a new entry.
The new winner will be announced/contacted on Saturday, August 5th at 10 p.m. CT, that way she has enough time to shop the Anniversary Sale before prices go back up on August 7th. But if she's out partying until the wee hours of the morning and doesn't see our message, it's all good. She can use the e-gift card to shop after the sale, too. There is life after the Nordstrom Anniversary Sale. ;)
Btw: congrats to Morgan T. for winning last week's Nordstrom giveaway!
Mitch's question of the day
If you didn't have to sleep, what would you do with all your extra time?
Mitch's answer: Learn how to play guitar.
Kelly's answer: Write a novel.
(Just realizing that we should be answering these questions, too! Also, we should totes play guitar and write a novel. Goals for this year! But also sleep… 😉)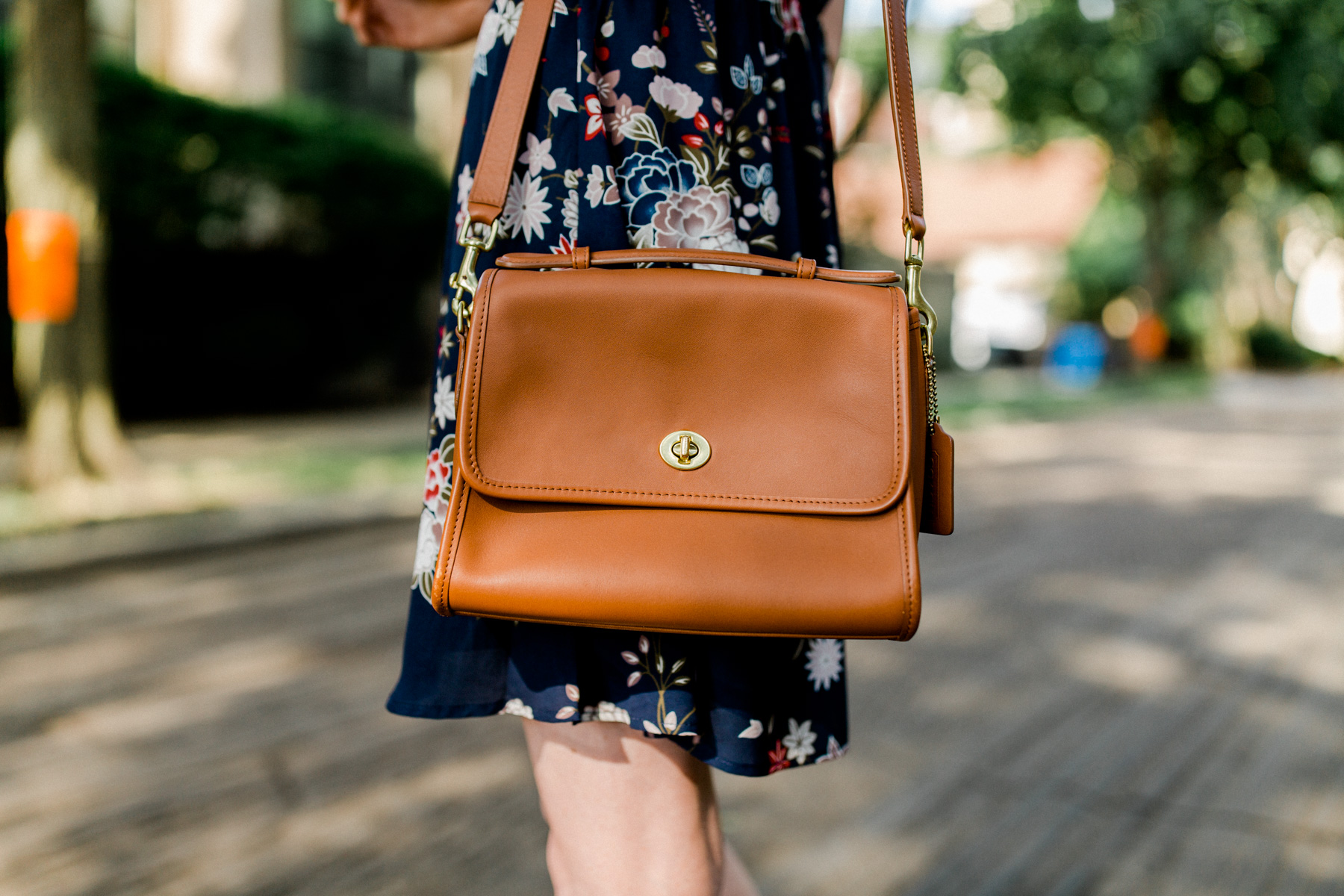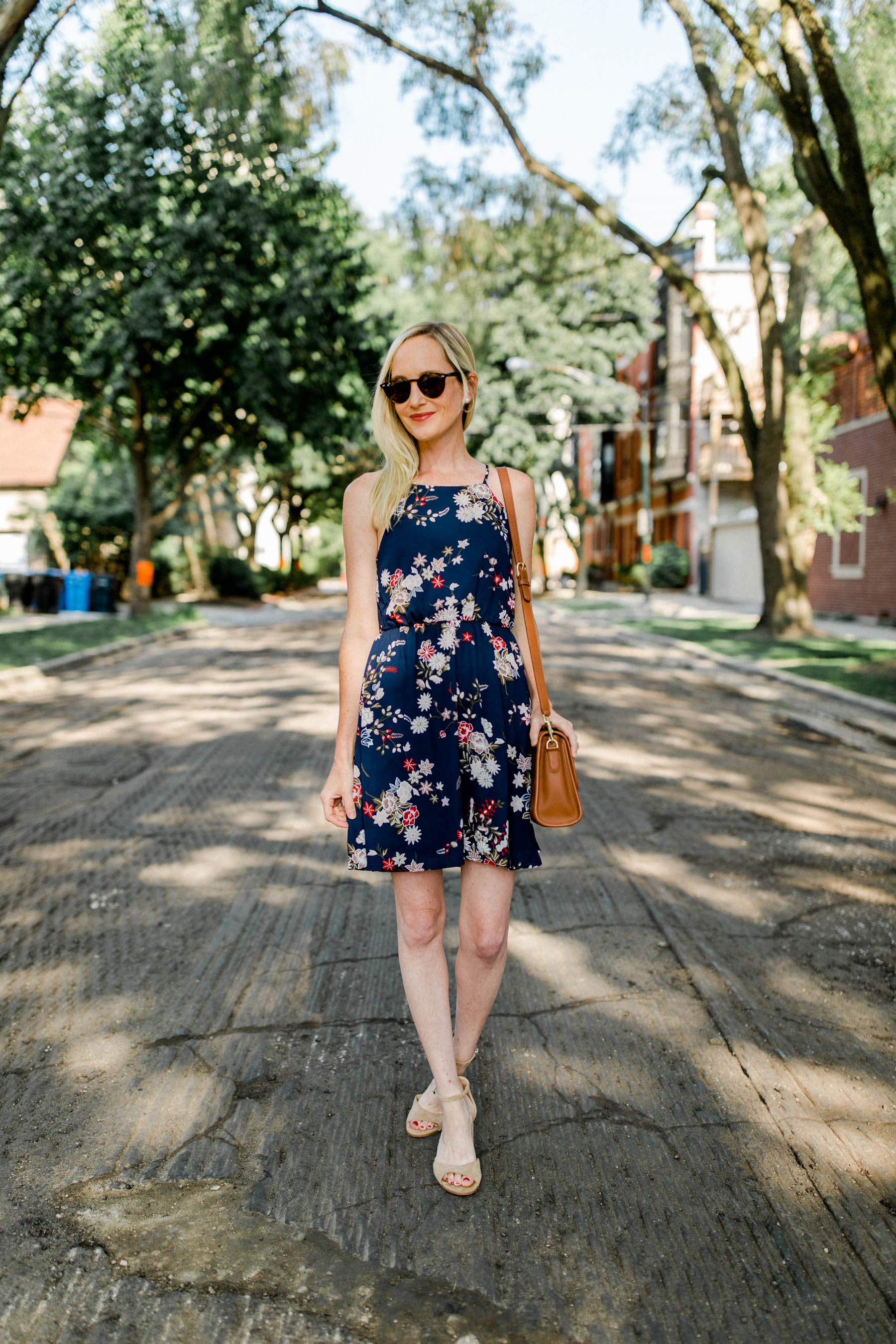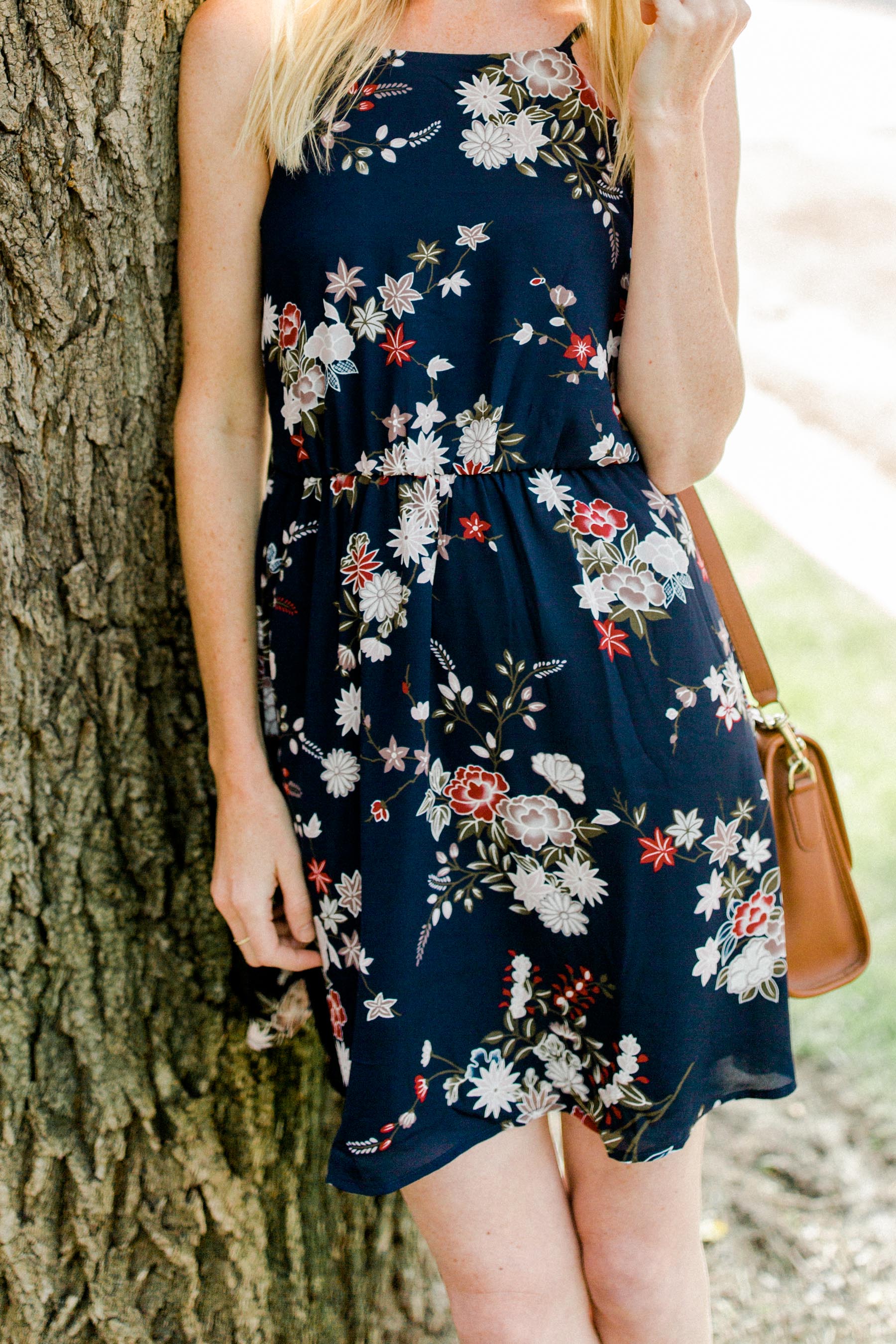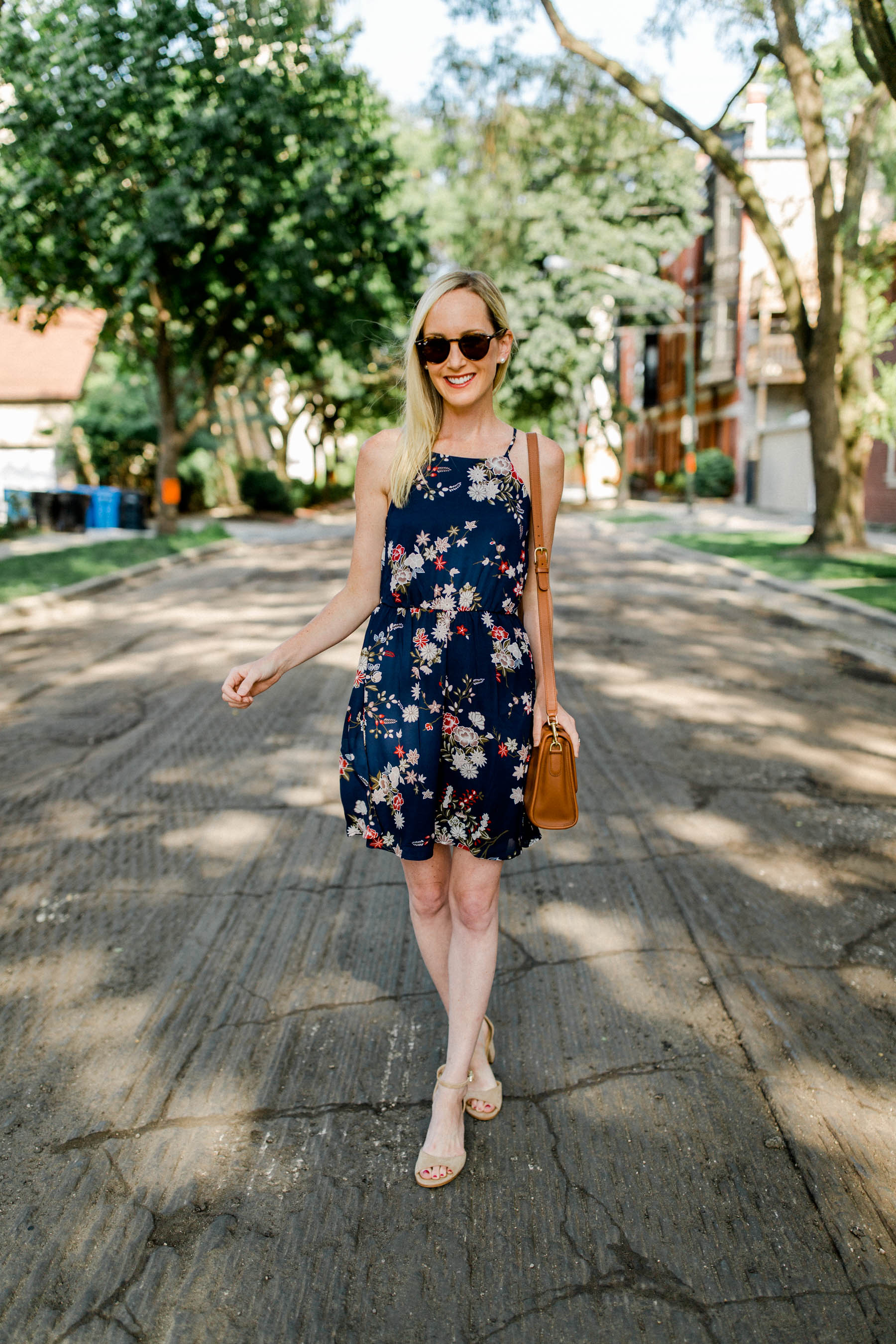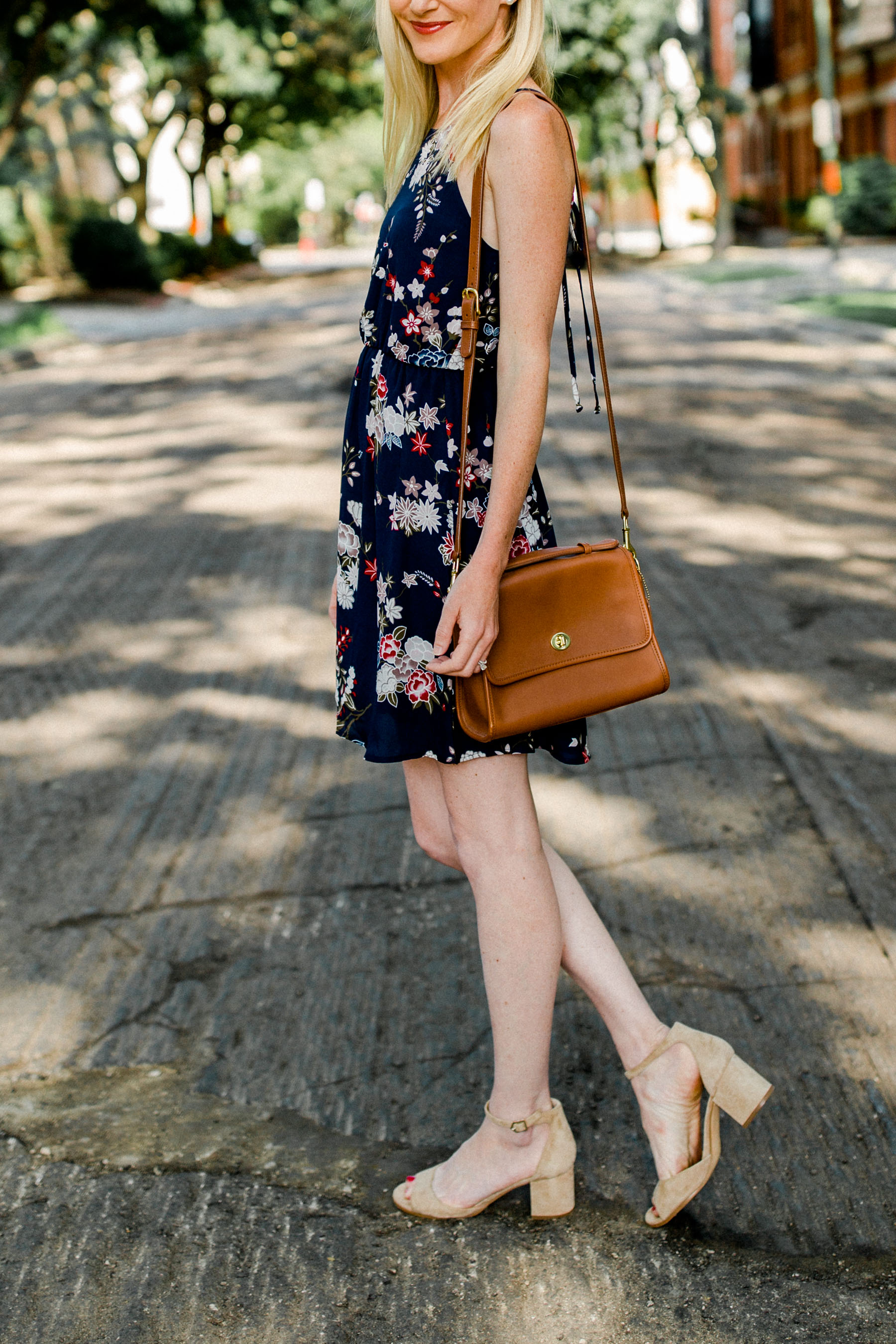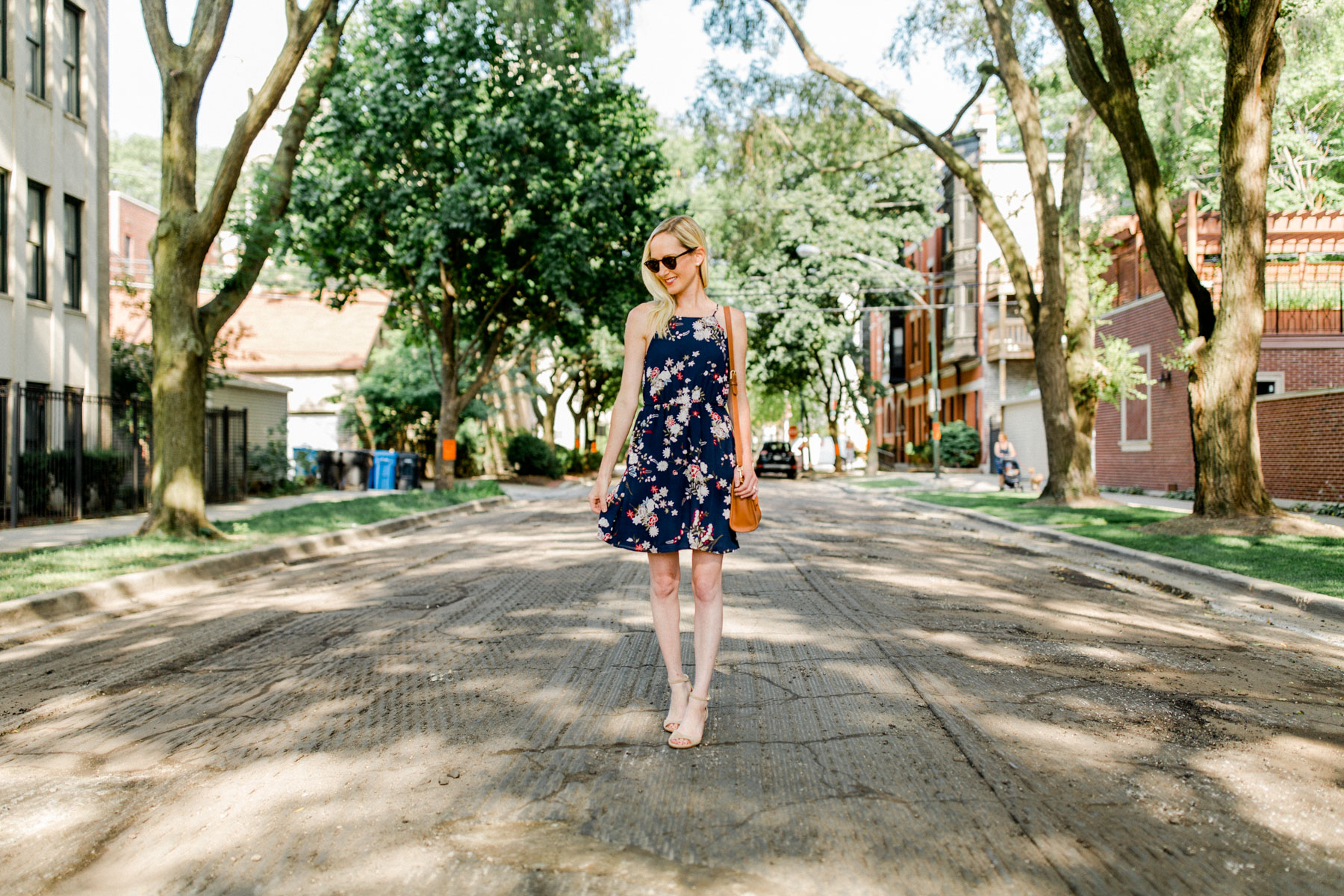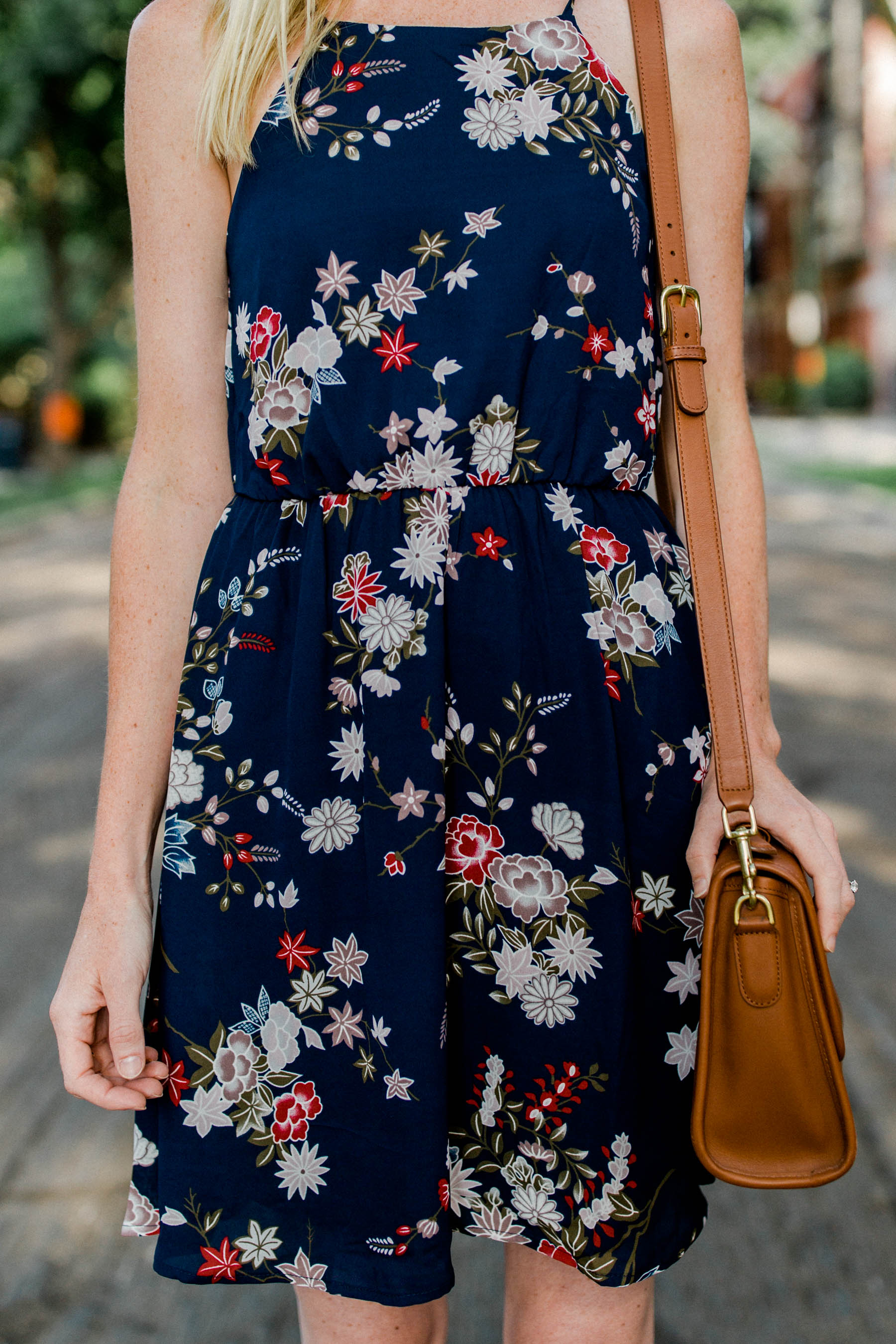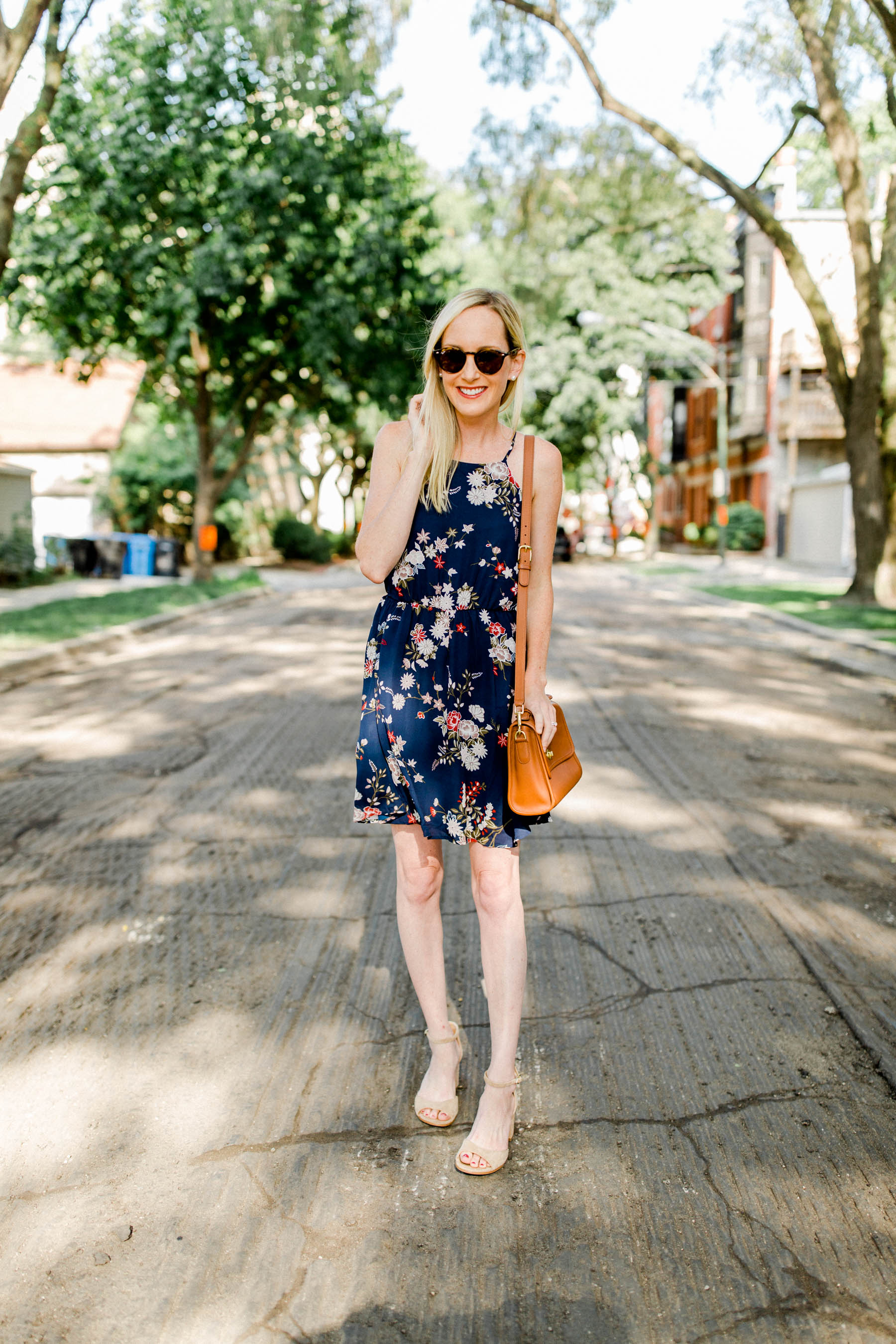 Shop the post:
Navy Dress (Part of the Anniversary Sale!) / Sam Edelman Sandals (On sale! Additional colors here. Also: the #nsale Tory Burch sandals were recently restocked. If you see 'em in your size, swoop 'em up!) / Coach Bag (Old, similar here. And here's my current leather crossbody obsession. SO CUTE! And a girl can dream, right?) / Ray-Ban Sunglasses (Thoughts on whether they're as good as my 2013 Kate Spades?) / ThirdLove Strapless Bra

SaveSave