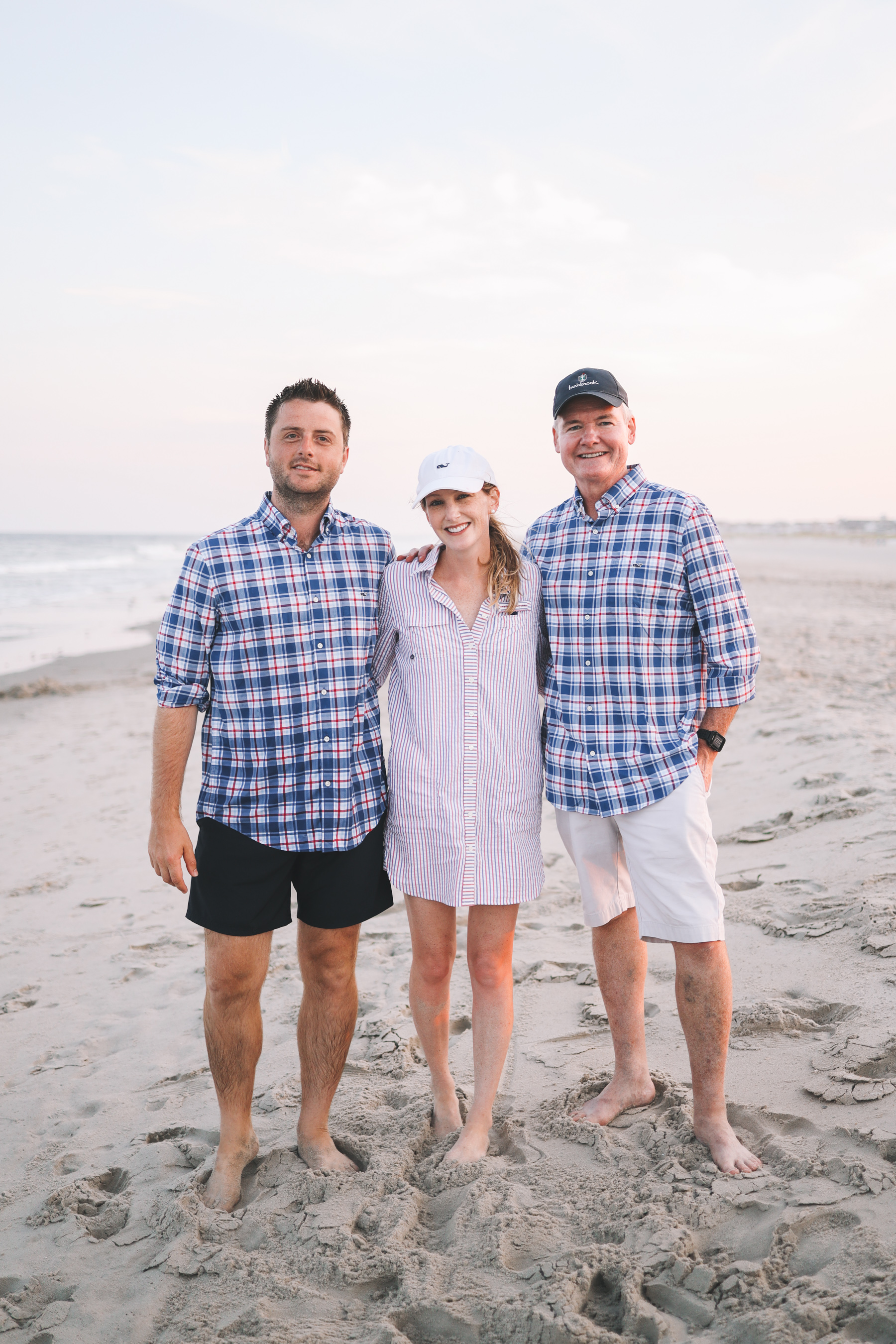 The Last Night In Jersey: Vineyard Vines Seersucker Cover-Up (Favorite cover-up of all time. While it's meant to be loose, it does run large. I went down one size. I also have it in the classic blue stripe! And Emma has it in the girls' version. Here it is in white and navy, too.) / Vineyard Vines Cap / Mitch and Dad's Plaid Performance Shirts / New Vineyard Vines Girls' Swim / Lucy's Madras Dress (Here's Emma's and the one that Mom and I have.) All VV c/o / Mom's Navy Lilly Pulitzer Cover-Up
Aaaaand we're back!
While today was insanity, we made it back to Chicago safe and sound. Of course, the house is a mess and I'm feeling like I'm behind on everything in life, as I always do when I come home from a vacation. 😉 But these photos are really making me pause and remember that it's not the mounds of laundry or disorganized rooms that matter; it's this. What you see here in this post. So I'm giving myself a little grace this week and sitting down amongst the chaos to cull photos–one of my favorite hobbies–and relive some of the magic from our time in Jersey.
I have a TON of stuff to share from our trip, but posting these particular snaps first seemed appropriate. :) They were taken last night after nearly everyone else had departed, and it was just my parents, the girls, and Mitch and me. The weather was beautiful; the sun was warm yet soft and pink; the beach was largely deserted considering it was August on the Shore. And so we decided to head down to the water with a bottle of Chateau Montelena–wine from a vineyard that's very special to my family–which Dad had picked up to celebrate our anniversary with. <3
It was such a lovely evening. The whole trip was lovely, but it was definitely busy… with tons of family and friends arriving and departing daily. (Truly the best!) This, though, was the opposite of busy. And we sank into our beach chairs as the sun sank beneath the summer homes, and we laughed and reflected and made sand castles.
While the night was short, it was one of the best nights of my life, and I know it'll remain in my memory forever.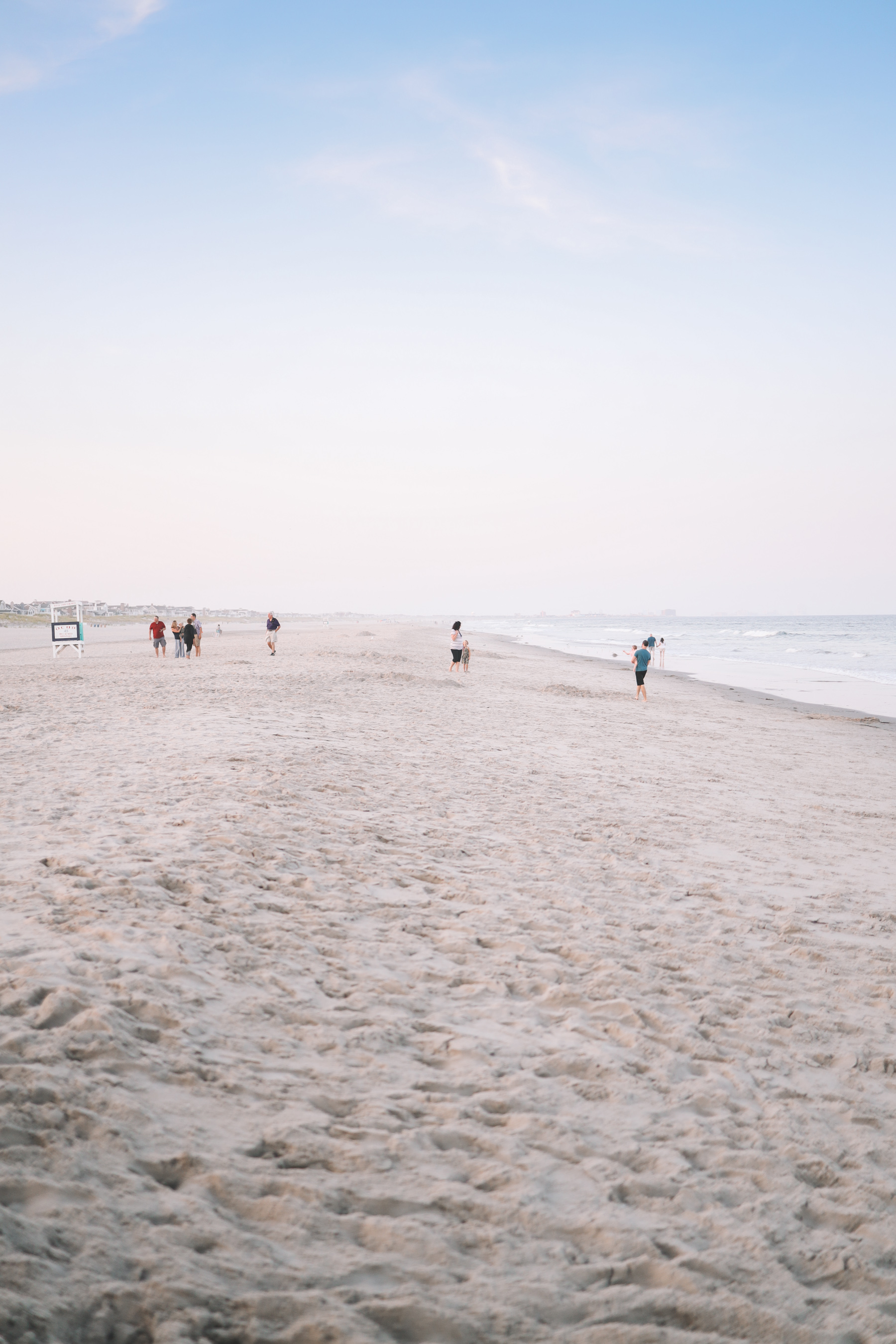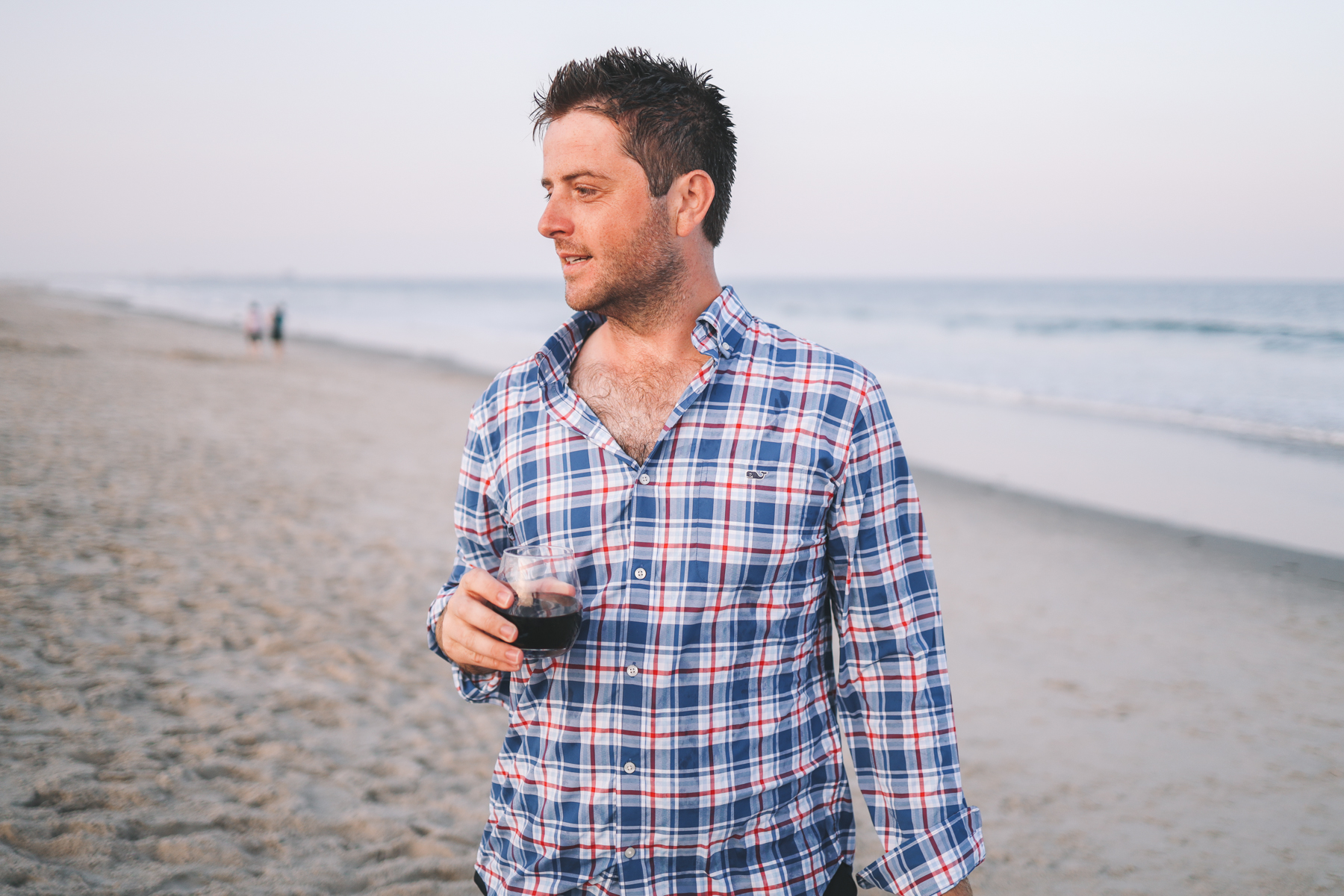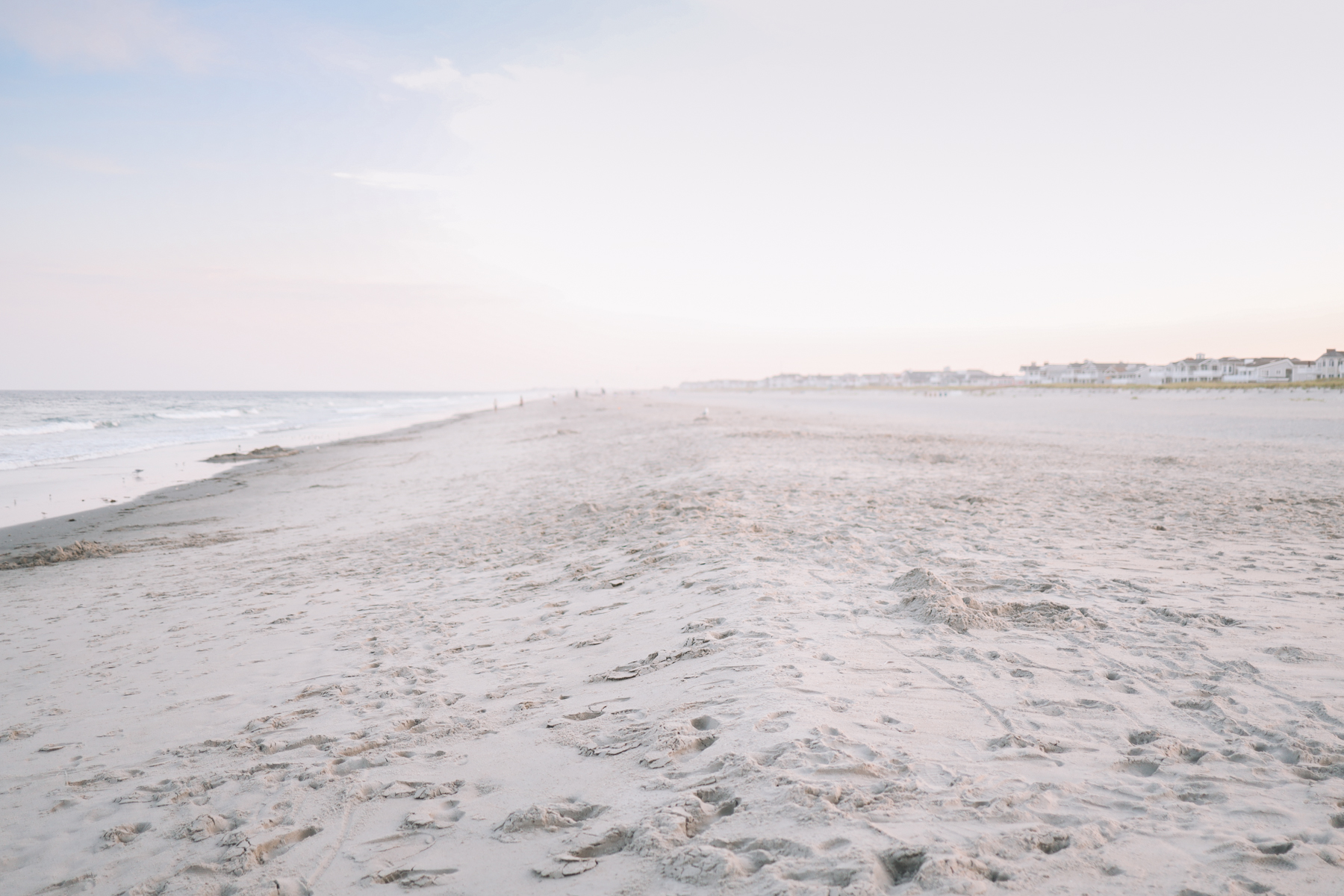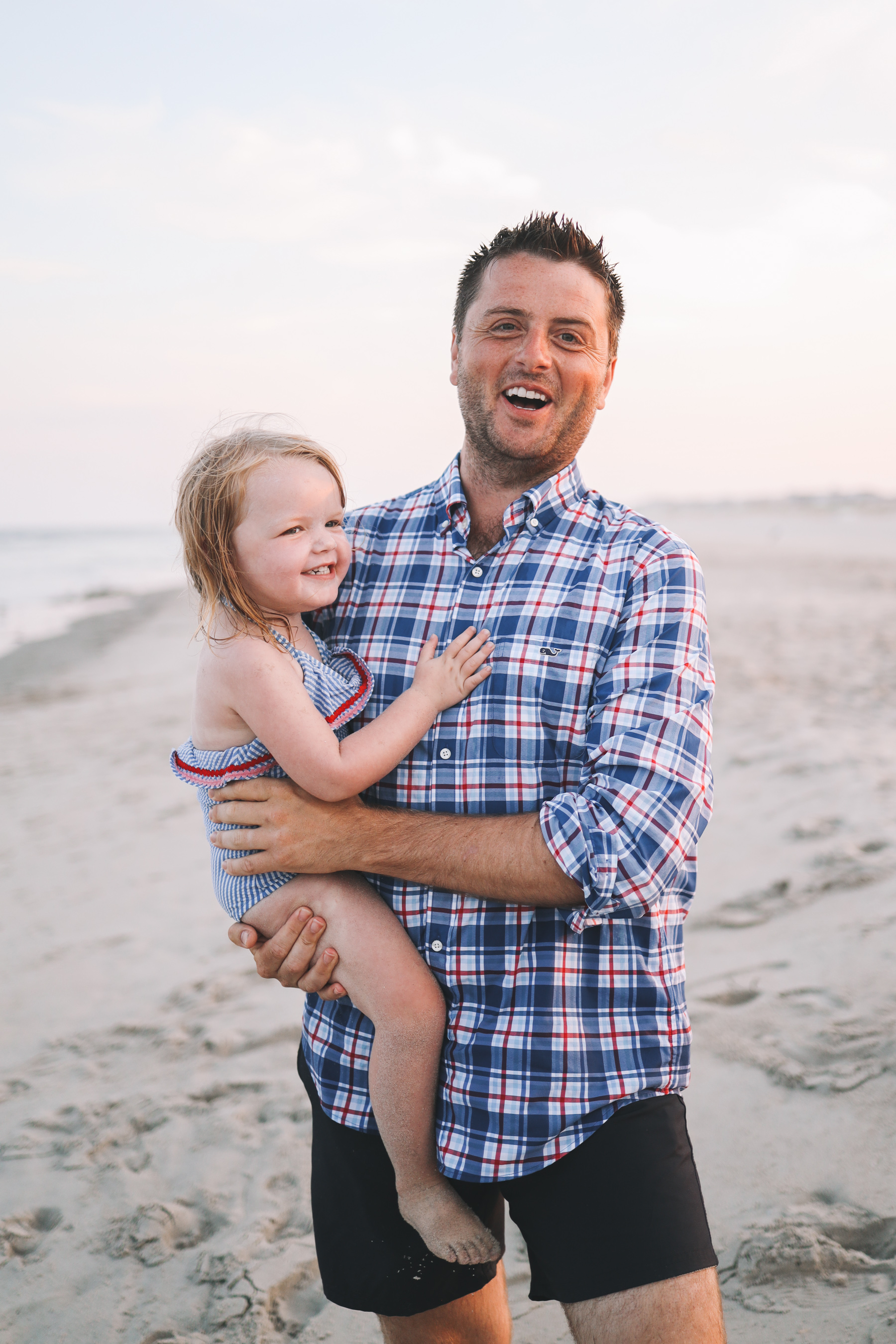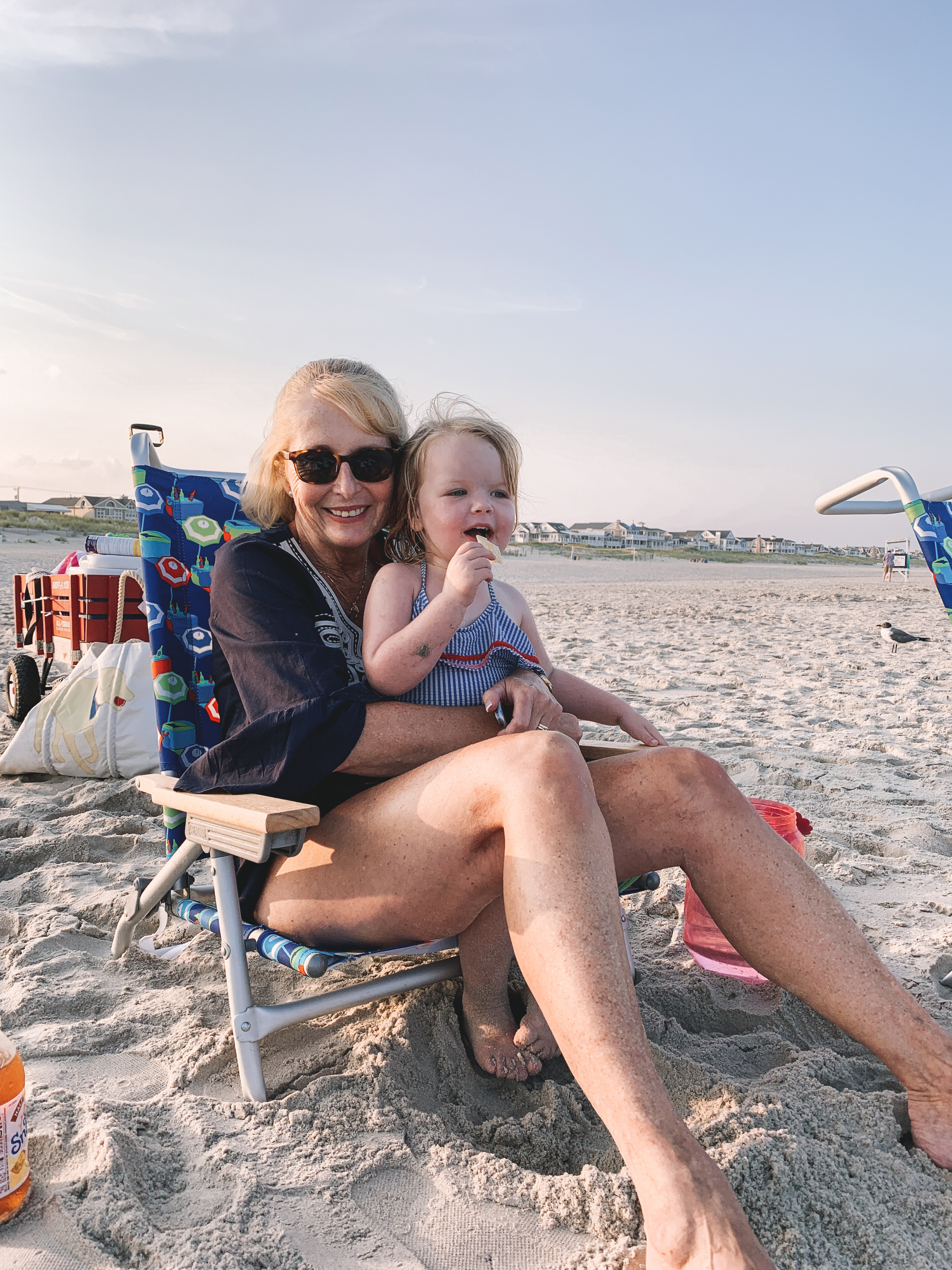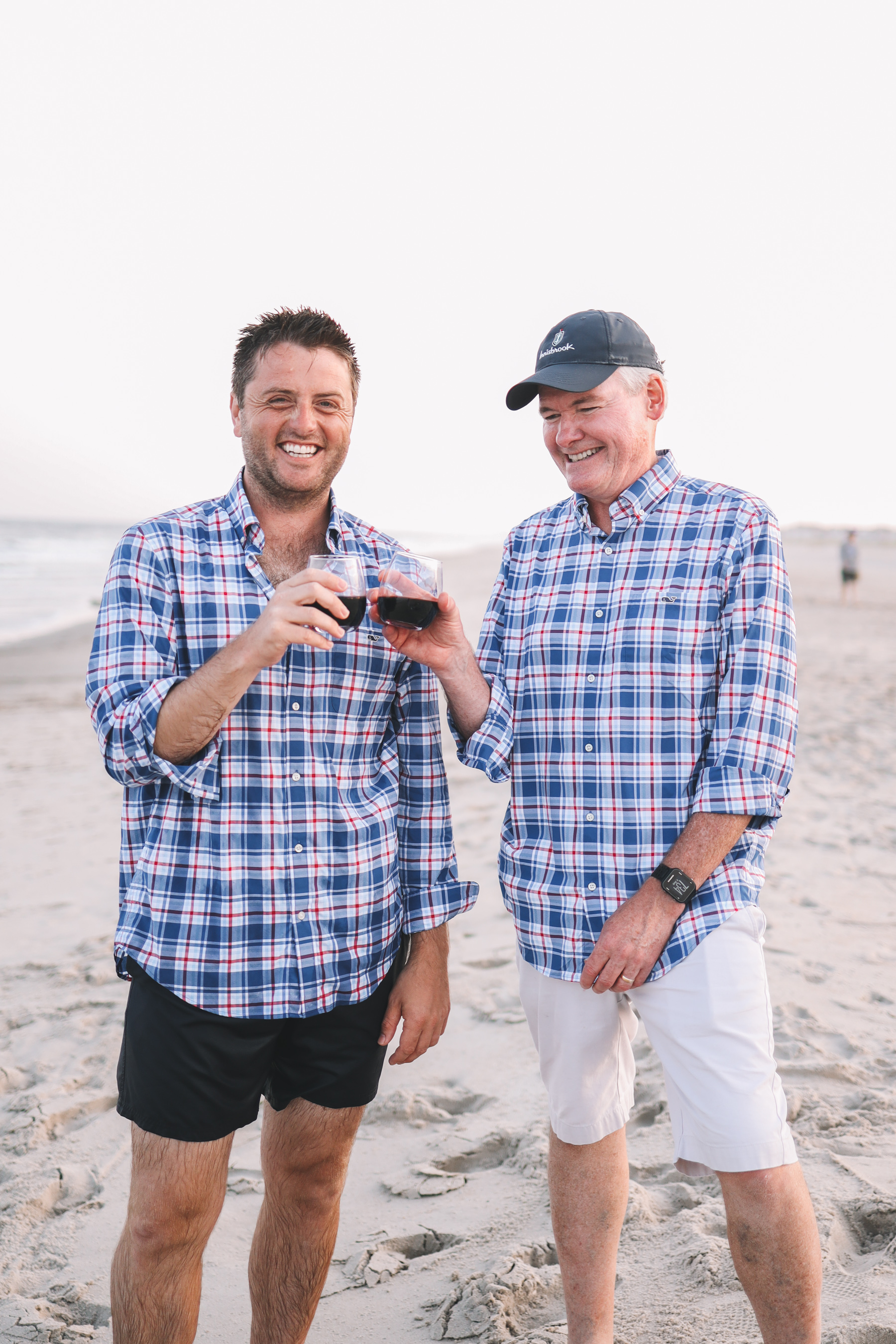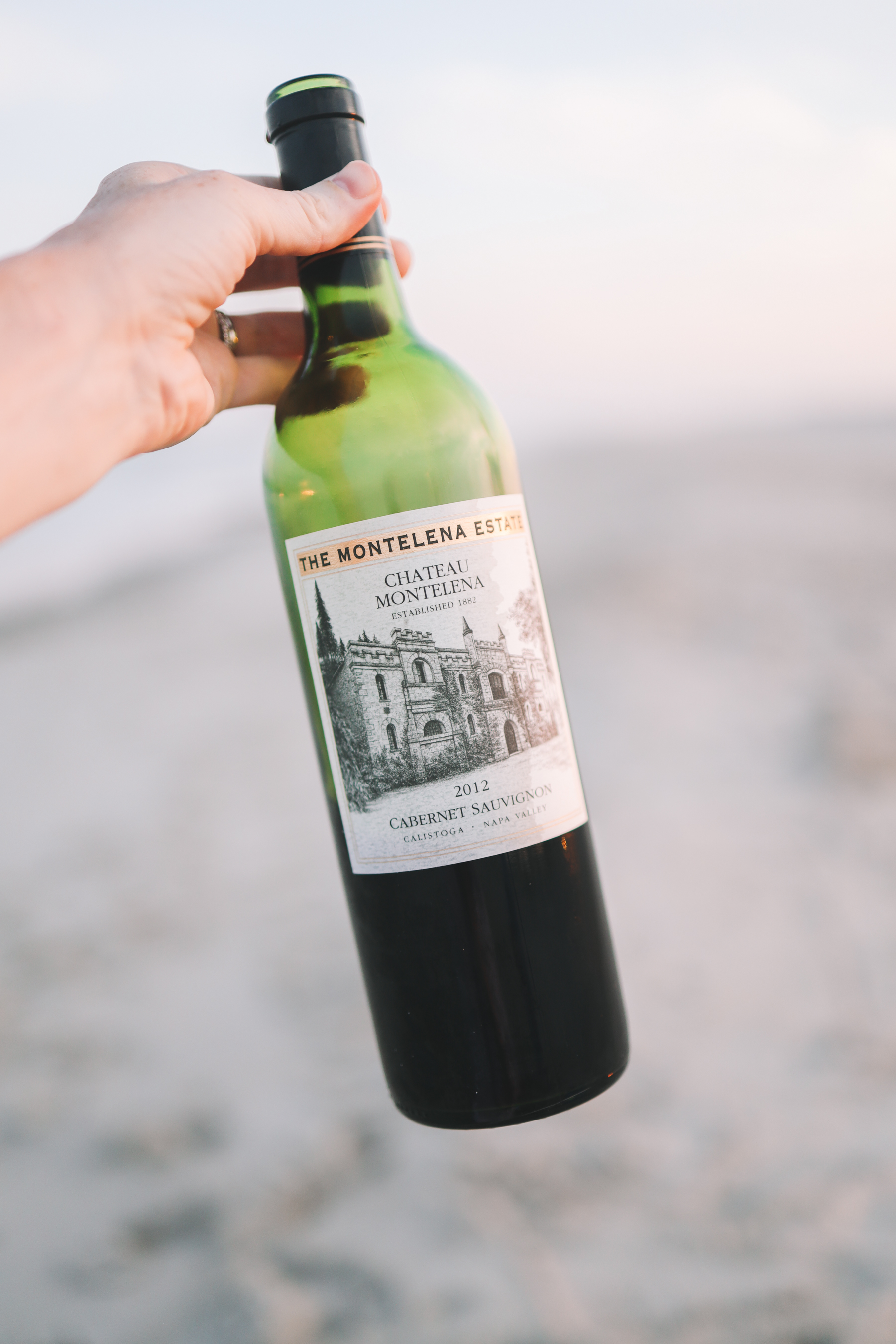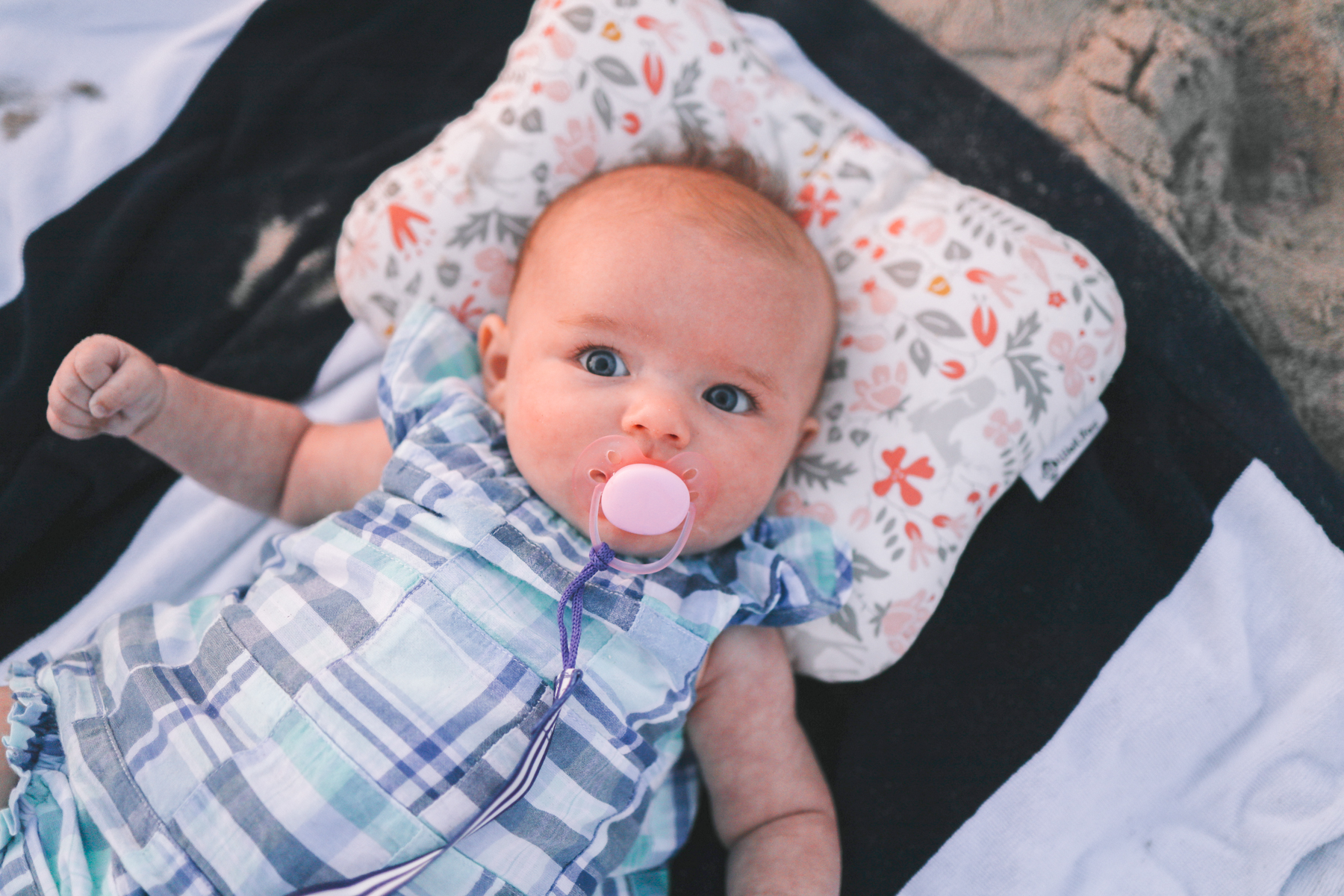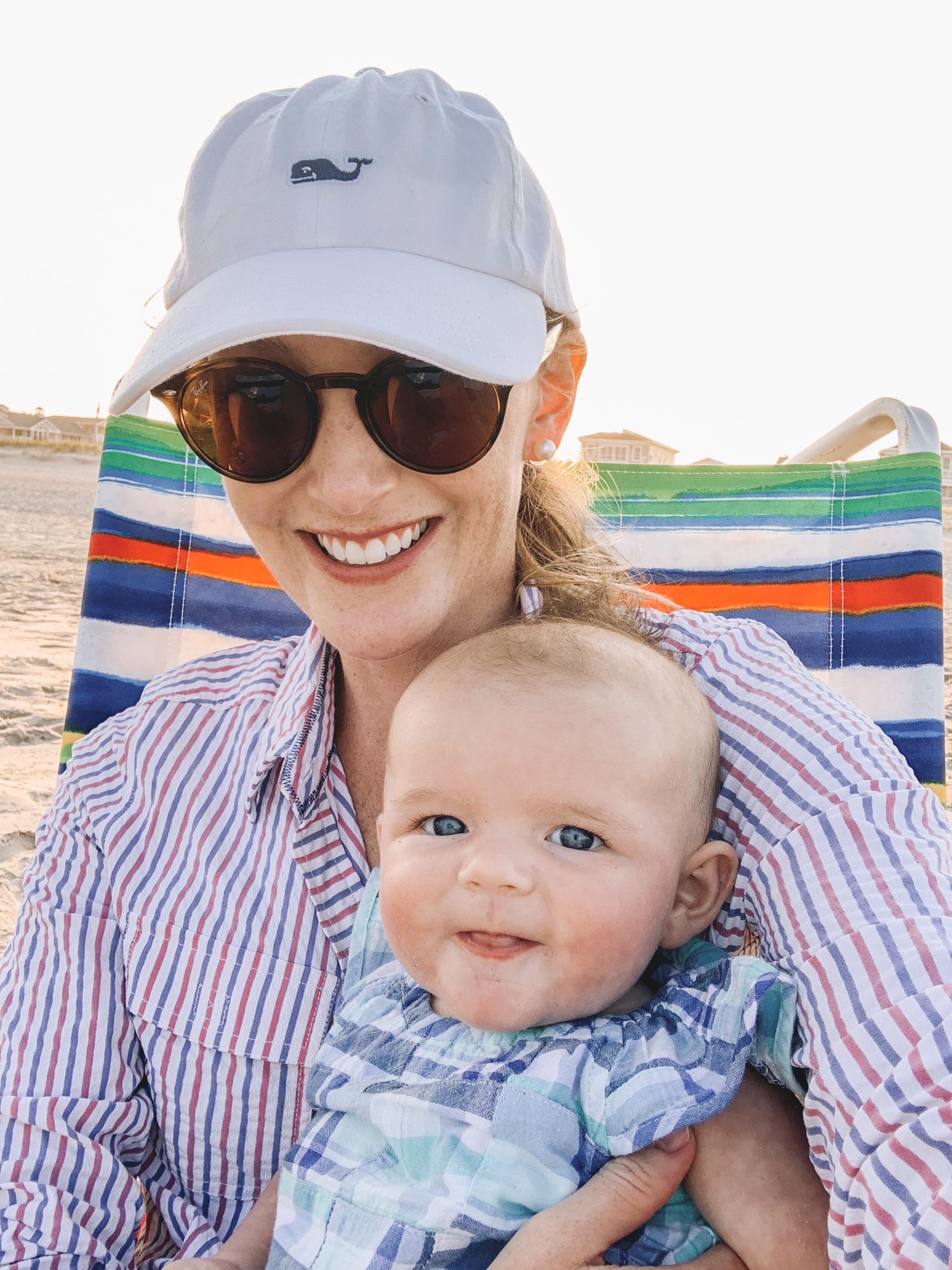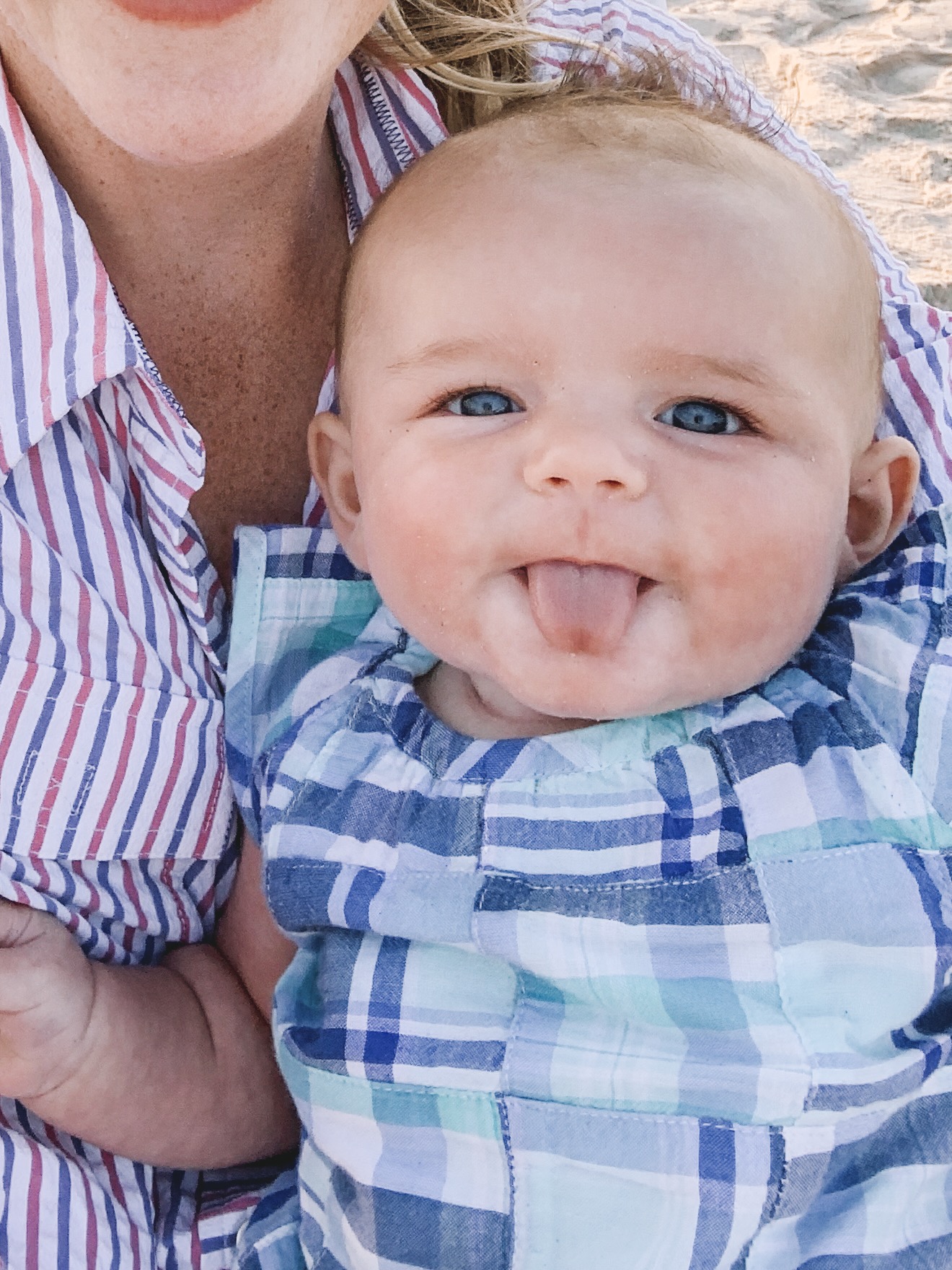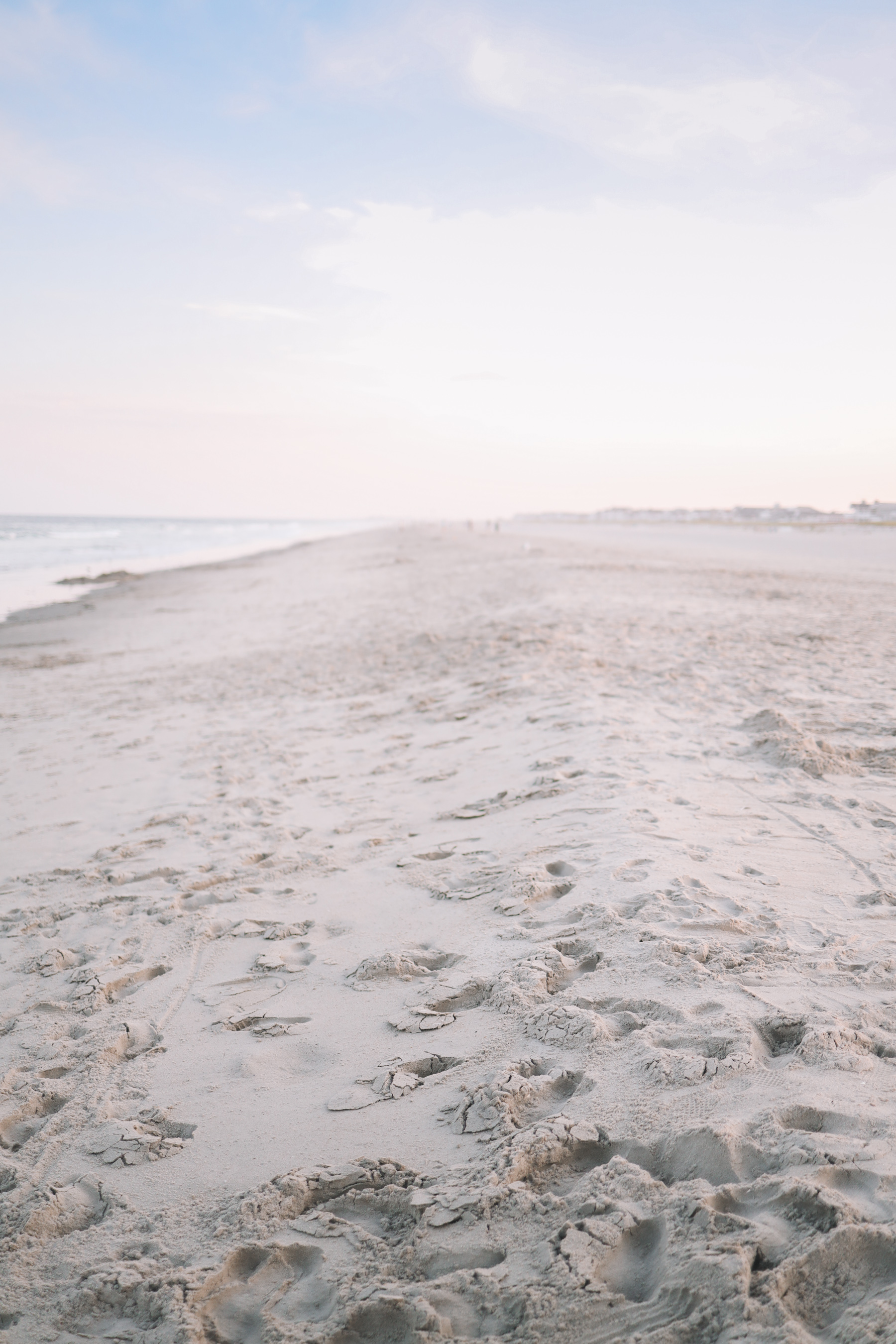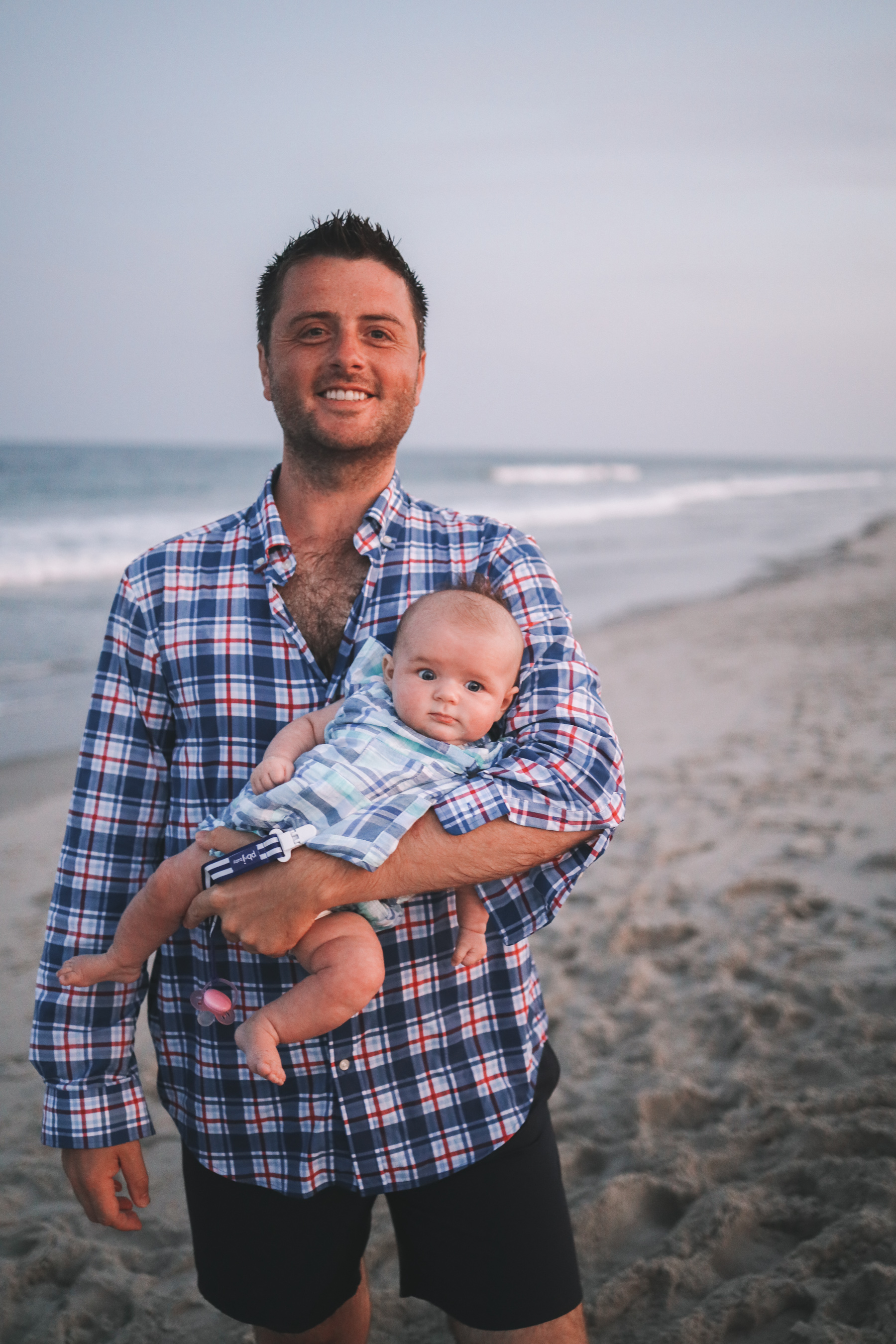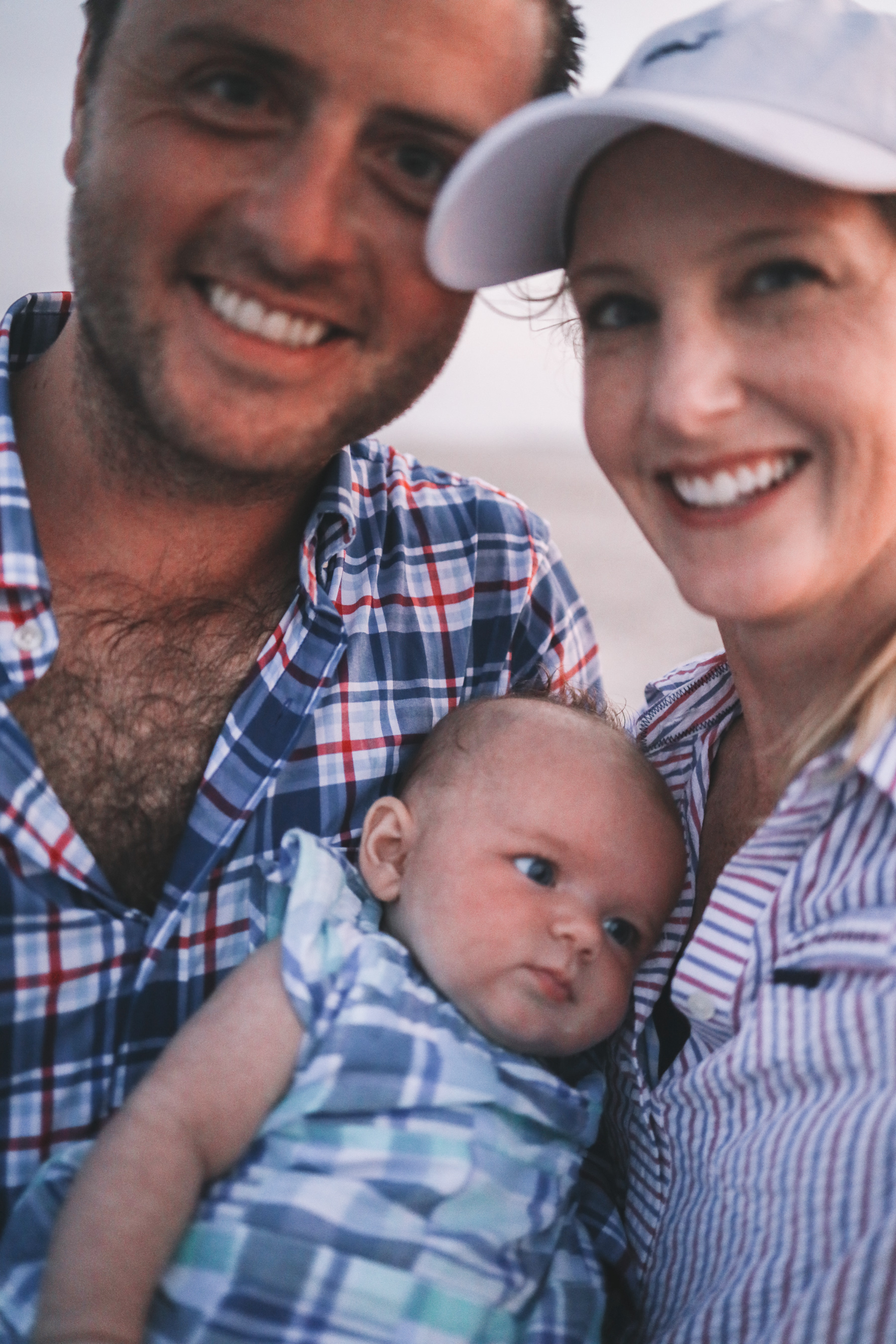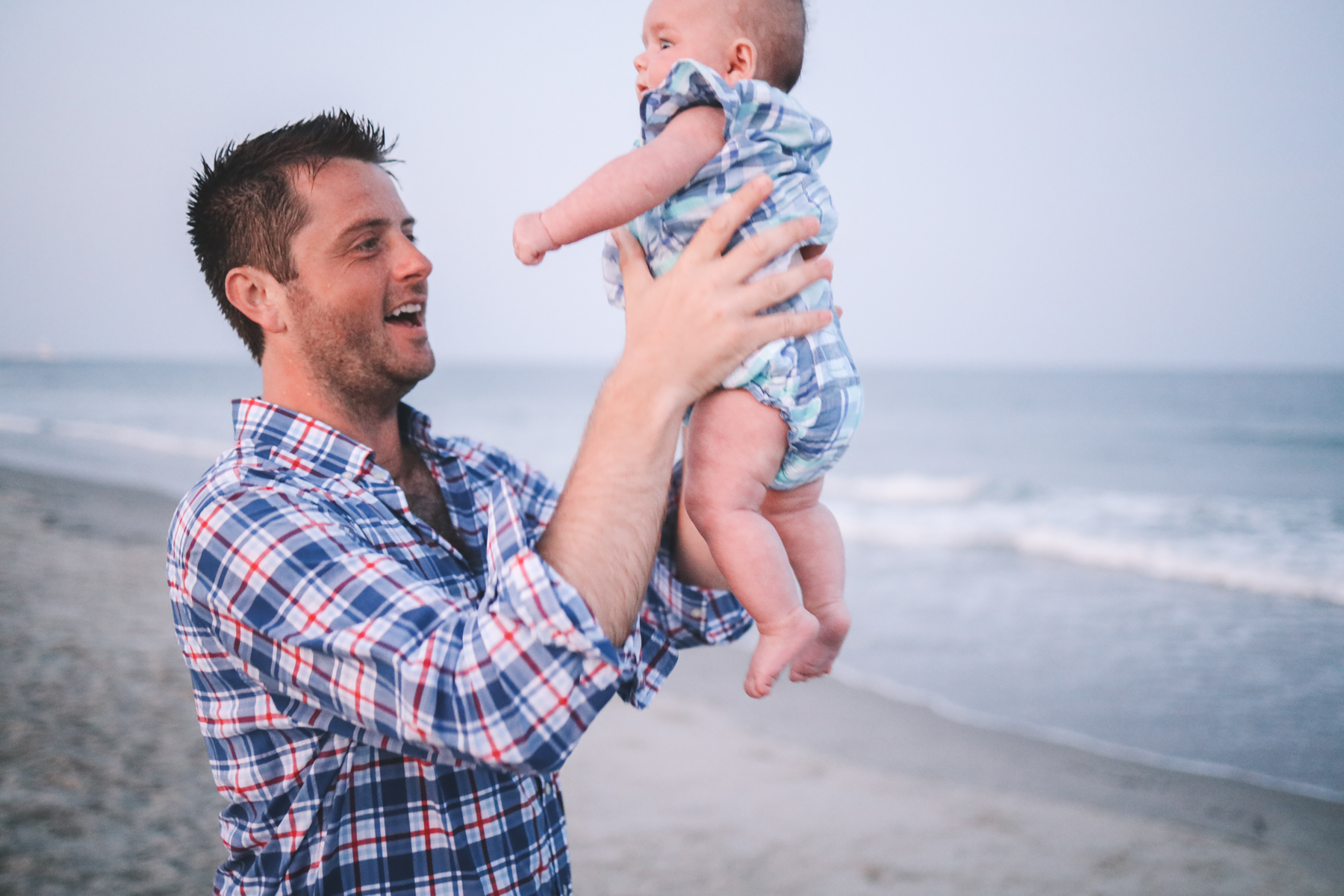 Shop the post:
Vineyard Vines Seersucker Cover-Up (Favorite cover-up of all time. While it's meant to be loose, it does run large. I went down one size. I also have it in the classic blue stripe! And Emma has it in the girls' version. Here it is in white and navy, too.) / Vineyard Vines Cap / Mitch and Dad's Plaid Performance Shirts / New Vineyard Vines Girls' Swim / Lucy's Madras Dress (Here's Emma's and the one that Mom and I have.) All VV c/o / Mom's Navy Lilly Pulitzer Cover-Up