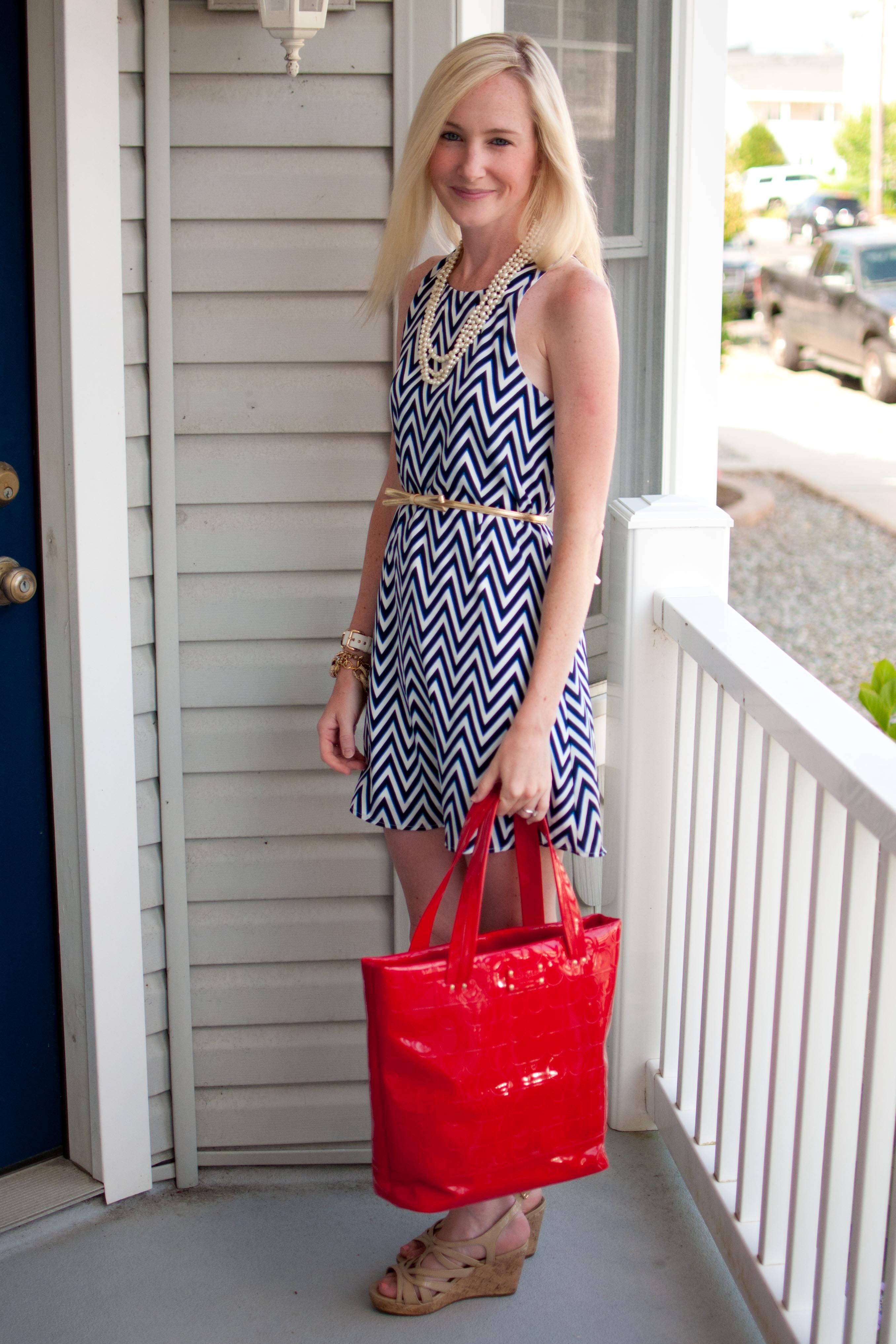 Okay, ladies.
Truth: I am dying here in New York City. Anyone else in the area not have air conditioning? We could go ahead and buy one, but we're moving to Brooklyn in a month, and we have no idea what the situation there will be like. We also won't be in our current apartment at all over the next few weeks, as we're–woop, woop–getting married on July 20th! (Oh, and we're crazy busy. And getting a task like that accomplished in NYC takes an entire day.) So, yeah. We're holding off. #newyorkersarecrazy ;)
Dress: Everly, but really loving this similar Kate dress, this Vineyard Vines dress, and also this dress and this dress (Save!)… and this Aqua dress via Bloomies! / Bag: Kate Spade, similar here and here (with a bow, of course) / Necklace: J.Crew (Sold out), similar here and here (More affordable!) /Wedges: DSW, almost identical here / Watch: Marc Jacobs, also loving the teal, brown, rose gold, black, and multi-colored versions! / Bracelets: J.Crew, also available in the colored version, and check out the pave link sandals! (Swoon!) and Stella & Dot / Belt: Lilly Pulitzer, similar here and here in navy / Earrings: J.Crew, similar here (More affordable!)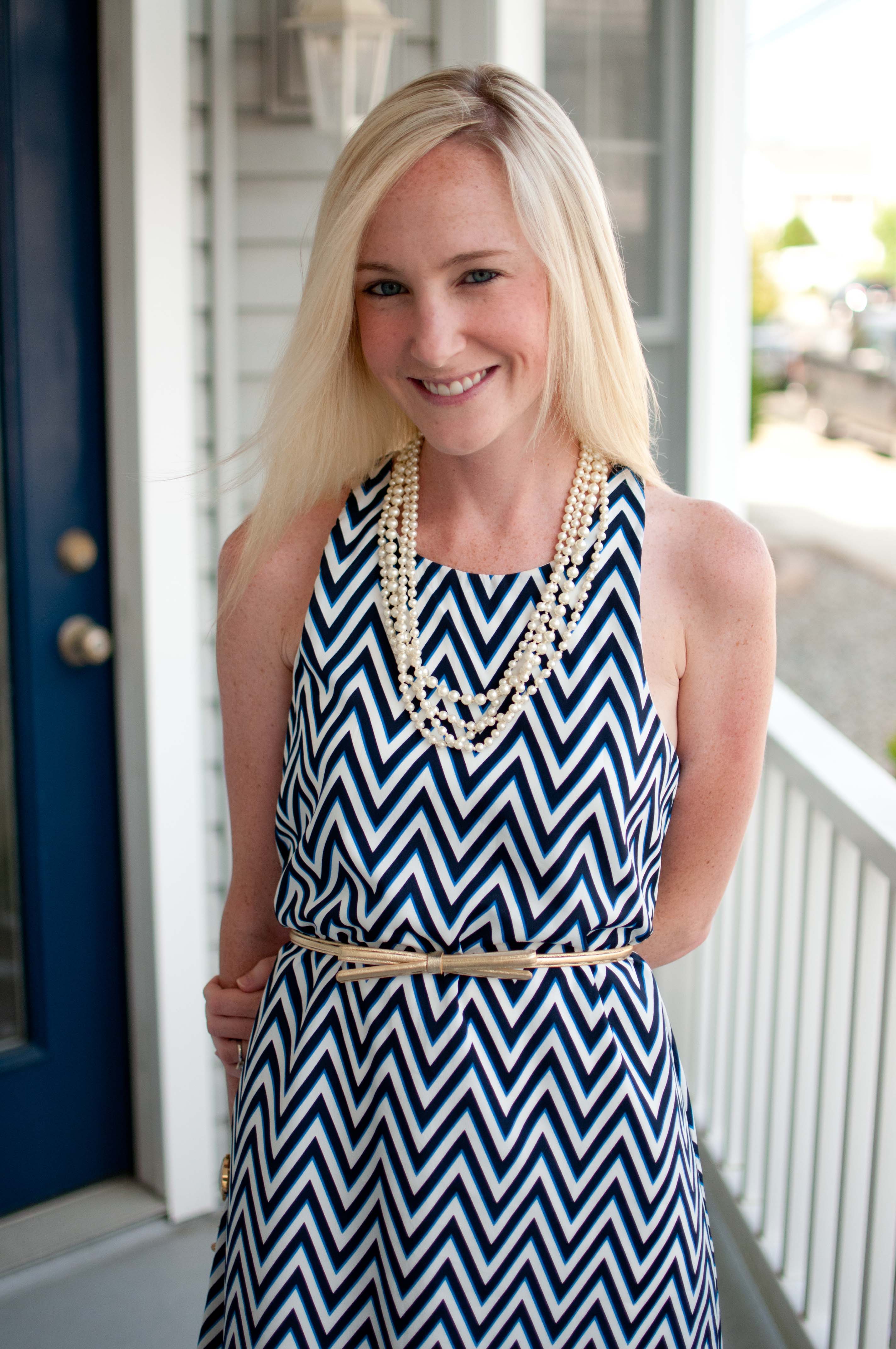 But, anyway. I promise I'm not just complaining to you! Just wanted to explain why zero of my posts–for a while, at least–will be New York City-based. Until it cools off, of course. Kind of hard to look presentable when your hair looks like a beehive. ;) Goodness.
These photos were taken down on the Jersey Shore. Crazy love goes out to my aunt and adorable cousins who recently gave this gorgeous red Kate Spade bag. Can't get enough of the navy/white/red combo while on the Shore! Love you, girls. Can't wait to see you next week!
Dress: Everly, but really loving this similar Kate dress, this Vineyard Vines dress, and also this dress and this dress (Save!)… and this Aqua dress via Bloomies! / Bag: Kate Spade, similar here and here (with a bow, of course) / Necklace: J.Crew (Sold out), similar here and here (More affordable!) /Wedges: DSW, almost identical here / Watch: Marc Jacobs, also loving the teal, brown, rose gold, black, and multi-colored versions! / Bracelets: J.Crew, also available in the colored version, and check out the pave link sandals! (Swoon!) and Stella & Dot / Belt: Lilly Pulitzer, similar here and here in navy / Earrings: J.Crew, similar here (More affordable!)