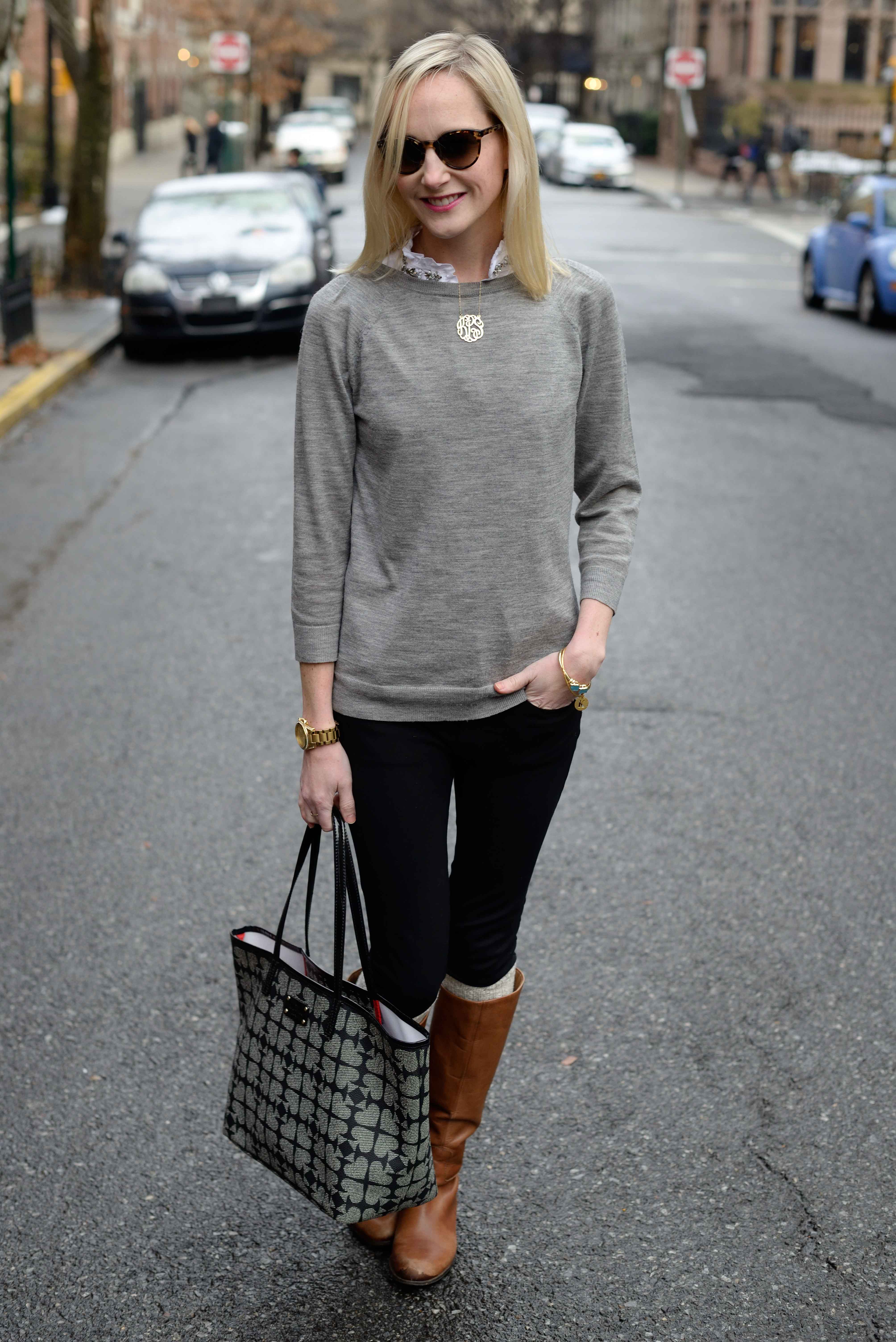 I think that up until this point, I've neglected to rave about Kate Spade Harmony Bags on Kelly in the City. I love them. My incredibly stylish aunt (the one who recently moved to New York City) first introduced me to the tote last year, when she gave me an adorable light purple one for Christmas.
Bag: Kate Spade (Check out current "Harmony Bags" here) / Top: J.Crew*, Long-sleeved version here*, and J.Crew Factory version here (Take 10 percent off with code "12DAYS") / Sweater: Joe Fresh (Old), love this gray sweater* / Leggings: Gap 1969 (Take 35 percent off with code "GIFTS") / Boots: Franco Sarto (Old), similar here and here / Necklace: Paradise NJ, almost identical here / Bracelets: Julie Vos via Tuckernuck (c/o) and Fornash (c/o) / Watch: Michael Kors / Earrings: J.Crew, less expensive version here / Socks: Who know? Some ski shop in Vermont? I cut the bottoms off, and only wear them up around the tops of my boots. Works perfectly! And your feet don't overheat!
*Take 30 percent off with code "GIFTNOW"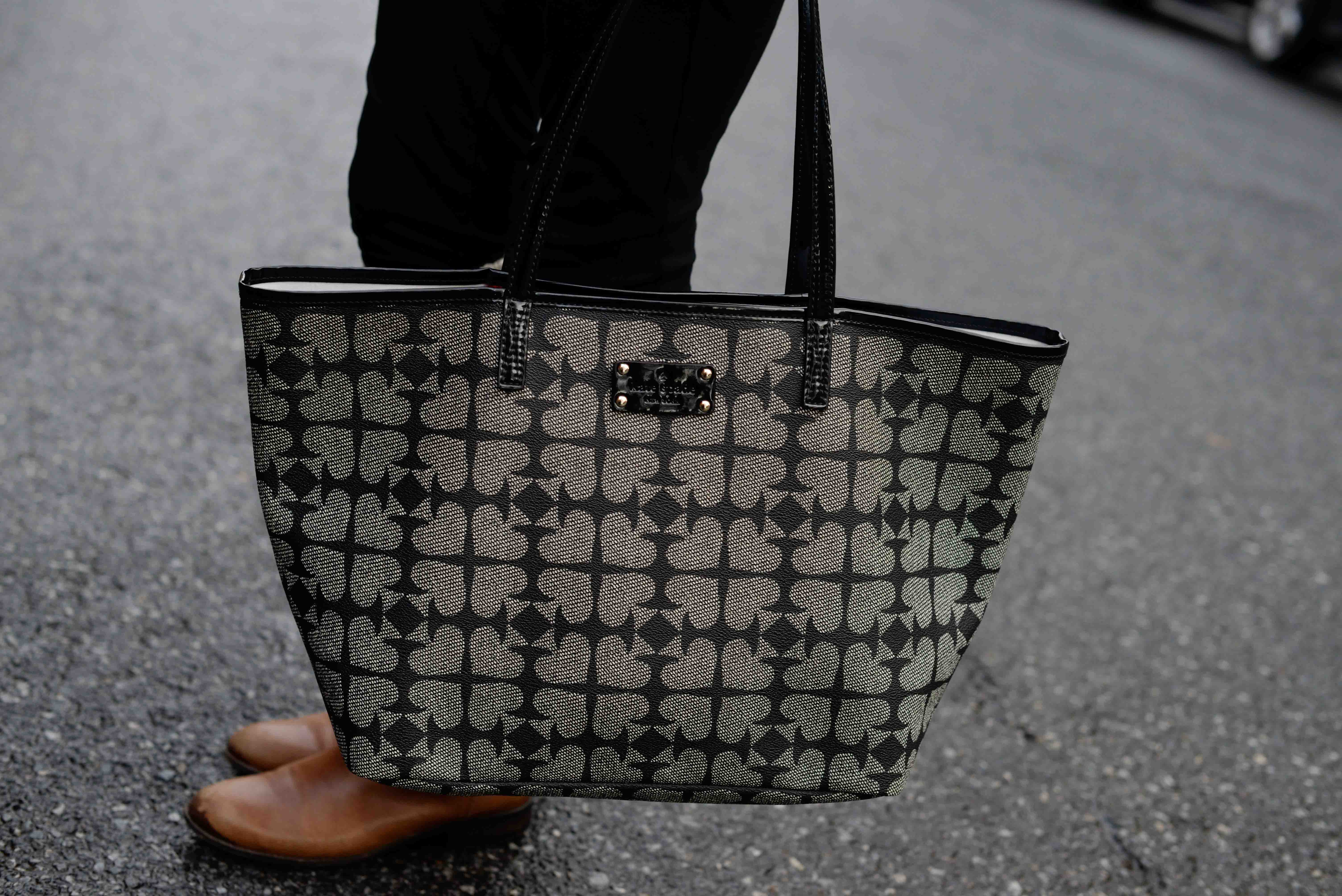 I fell deeply in love with the thing–its structure, how it's almost impossible to get dirty, and how much it holds without looking like you're carrying around a suitcase–pretty much immediately. I found myself bringing it to work almost every day in the spring and early summer… since we teach until nearly July–ugh–in NYC. In September, Kate Spade had one of those glorious flash sales, and I picked up another in black to get me through the winter. I love my Longchamp totes, but I've been carrying them around the city for years. It's nice to change up your work tote without having to splurge on the Louis Vuitton Neverfull!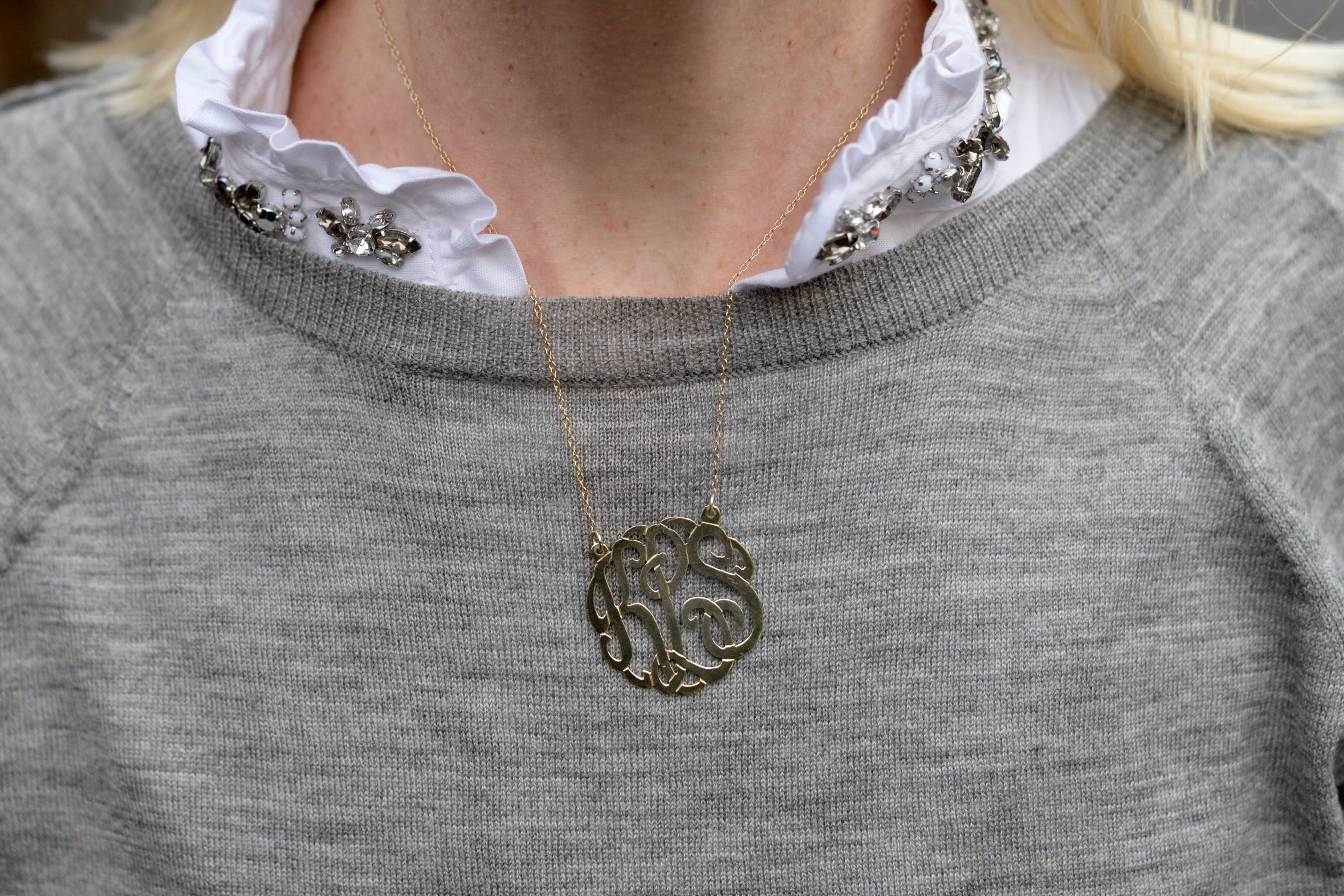 Only recently have I realized that Kate Spade markets the larger version of the Harmony Bag as a baby bag. Genius. They even come with stroller straps and changing pads! (Family, don't read into this, haha. Love you all. ;))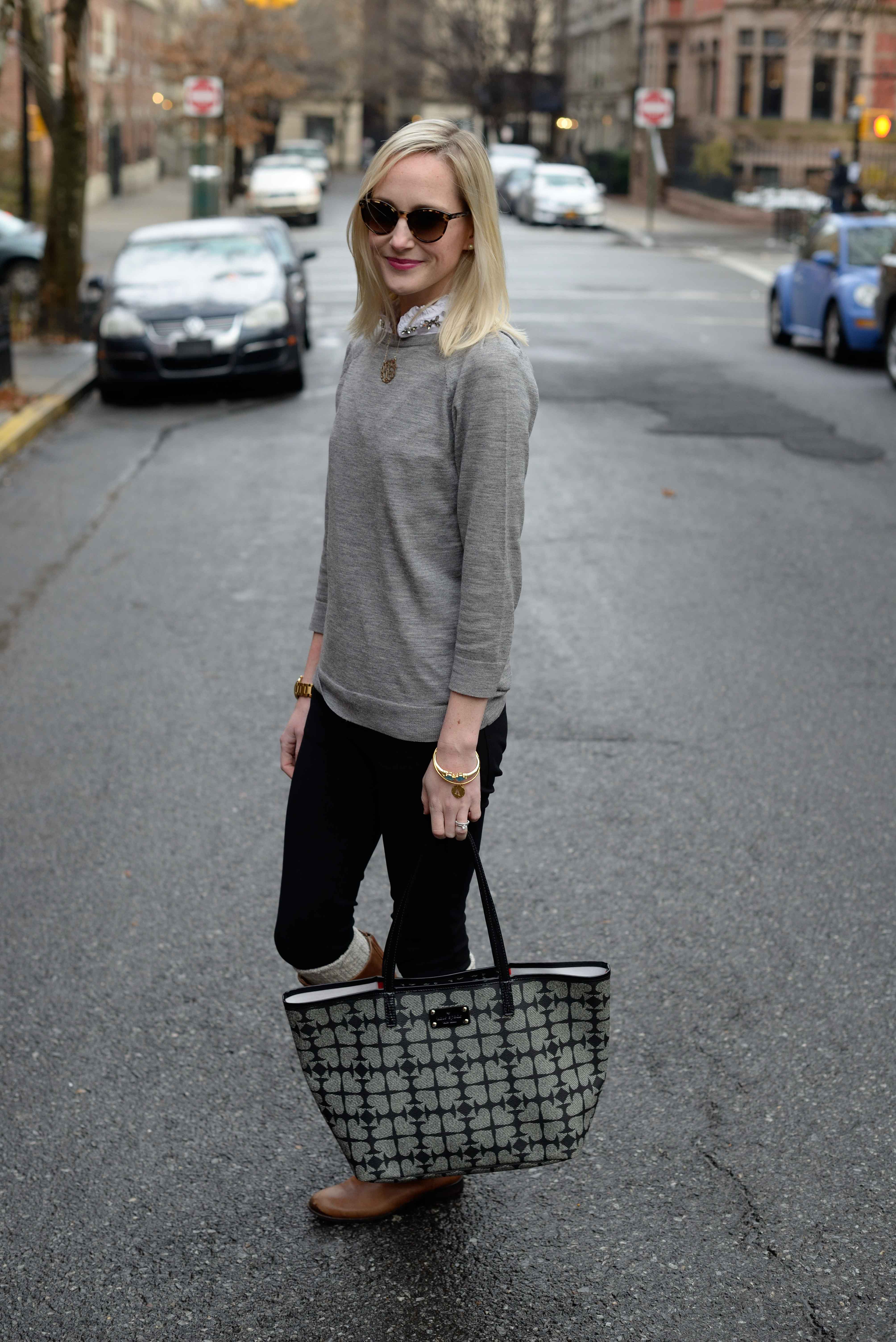 Happy weekend, Fashionistas! What's on your agendas? On Friday, Mitch and are going out for our holiday dinner in the city (which entails a super long walk around Manhattan beforehand to take in all the Christmas magic), and on Saturday, we're hosting a little party at our apartment. On Sunday, we're headed down to Bucks County for a family celebration. Lots of fun ahead of us!
Photographer Love: