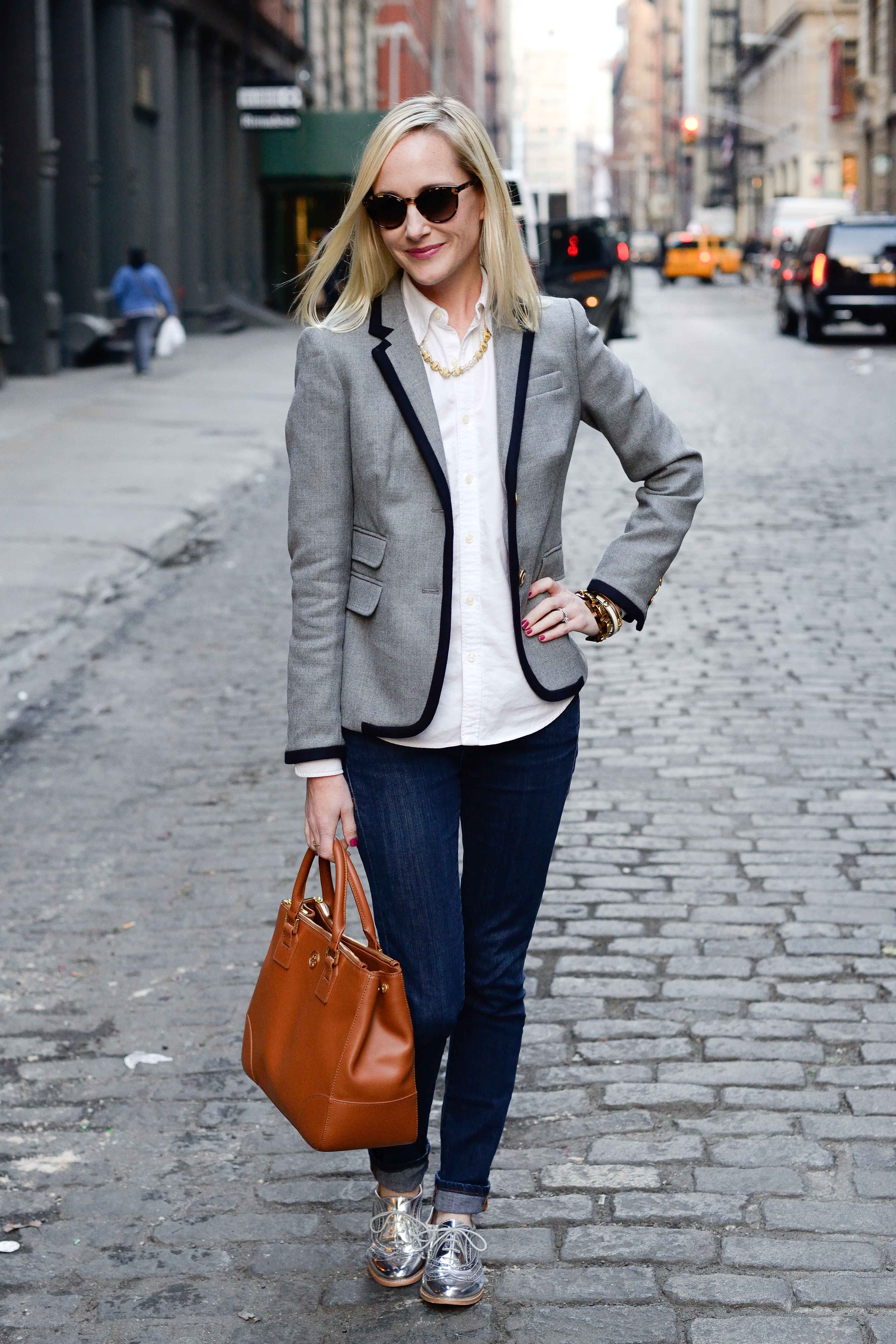 I've been really struggling to take blog photos this week. By the time I get myself home, it's dark. (#bloggerprobs) But the Winter Solstice–the shortest day of the year–is quickly approaching. After December 21st, the days only get longer. So there's that!
Blazer: J.Crew / Necklace: Fornash (c/o) / Jeans: BlankNYC (Old), similar here / Shoes: Sam Edelman, also available in black and other colors / Bag: Tory Burch / Shirt: Ralph Lauren / Bracelets: C.Wonder (Sold out), similar here; C.Wonder (Sold out), similar here by Michael Kors; and Henri Bendel / Watch: Michael Kors / Earrings: J.Crew, less expensive version here / Sunnies: Kate Spade (Old), find them here / Lipstick: Clinique (In "Pudgy Peony")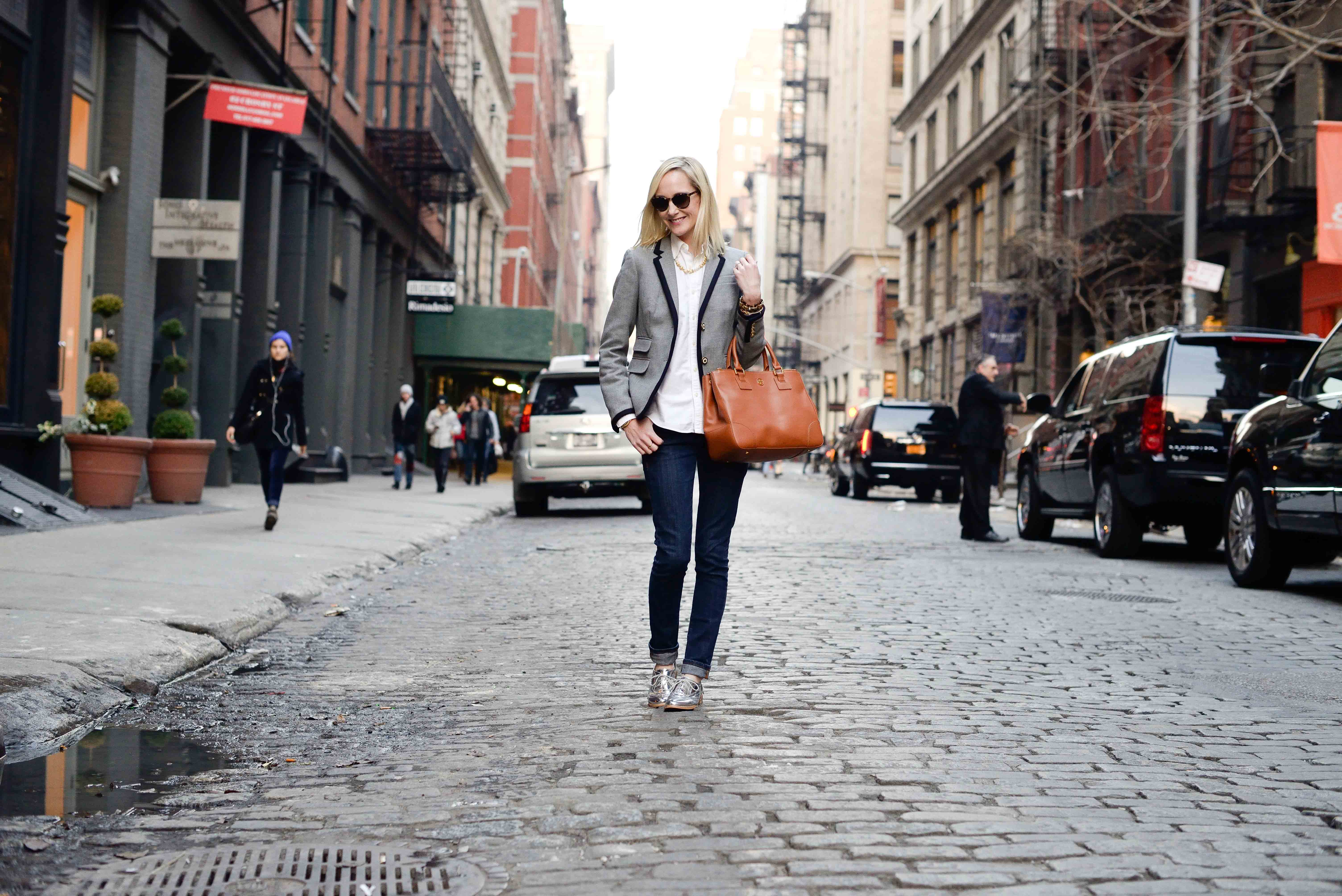 Mitch and I were lucky enough to snap these photos about a week ago just as the sun was setting down in SoHo. We were there to meet up with some of the French Connection team to talk about the giveaway I ran last week in honor of Cyber Monday. (Yep–I totally ask Mitch to go to a lot of fashion events with me. He's incredibly supportive of the blog, and always offers to accompany me to events and meetings when I don't feel like going alone. He also runs his own small business, so he provides me with a ton of inspiration! Husband of the year, no? ;))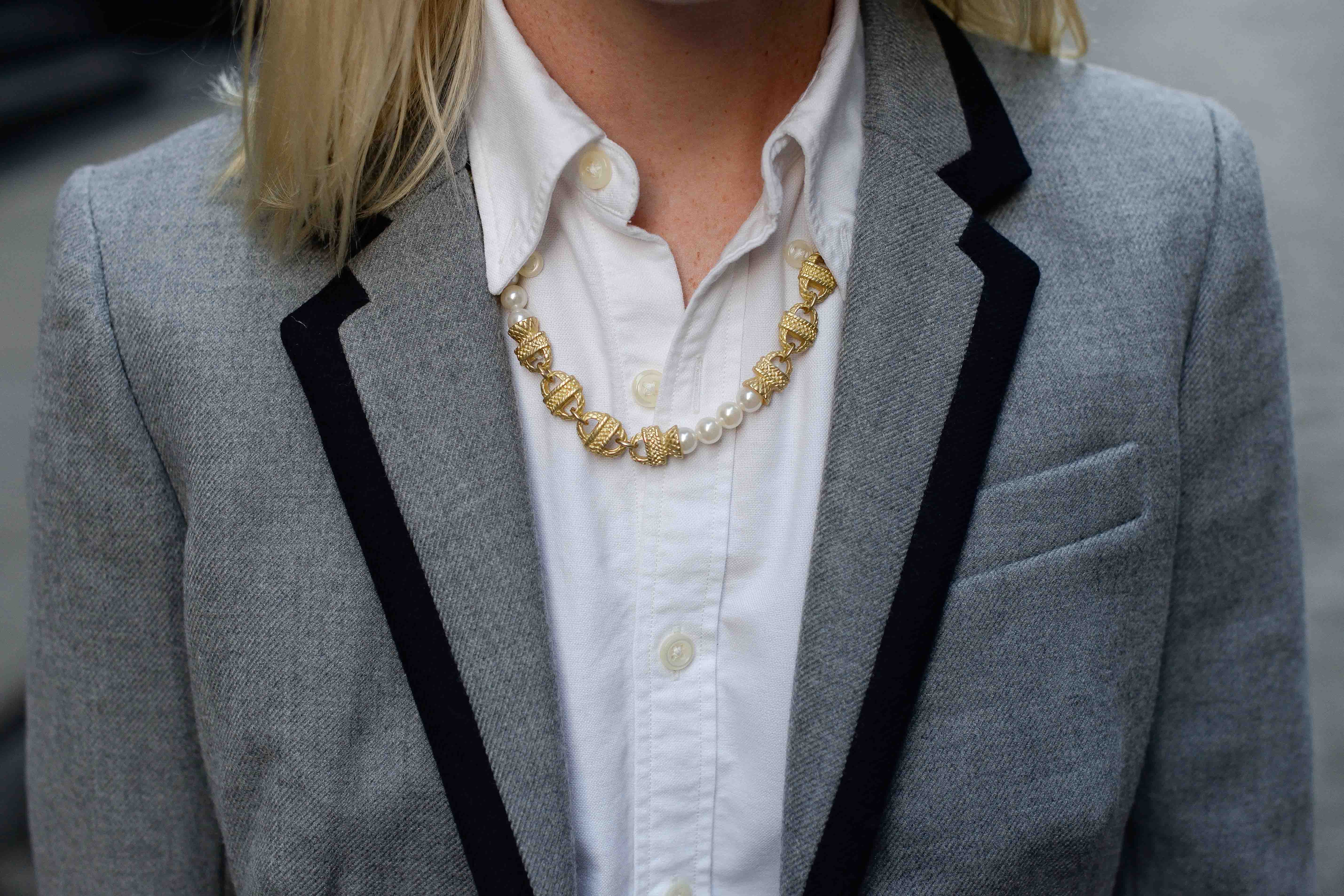 And, by the way, I'm super excited to announce the winner of the French Connection Giveaway! Shira of A Sequin Love Affair! Considering we're blogger friends, I feel like I need to offer up the below screenshot as proof. ;) Hehe. It would be an understatement to say I'm pumped to meet up with her for next week's VIP Shopping Party at French Connection's flagship store in New York City! She's such a sweetheart. Please check out her blog!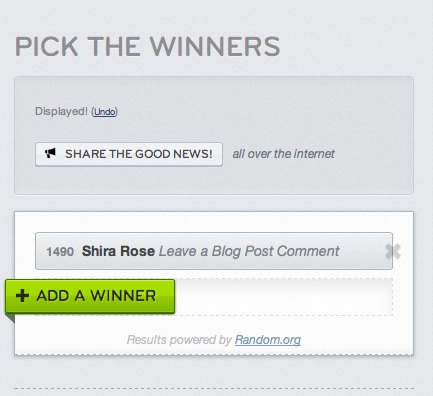 Congrats to other recent Kelly in the City giveaway winners, too! (Craft and Candor: Natalie L. and Personalized From Me to You: Sonja J.)