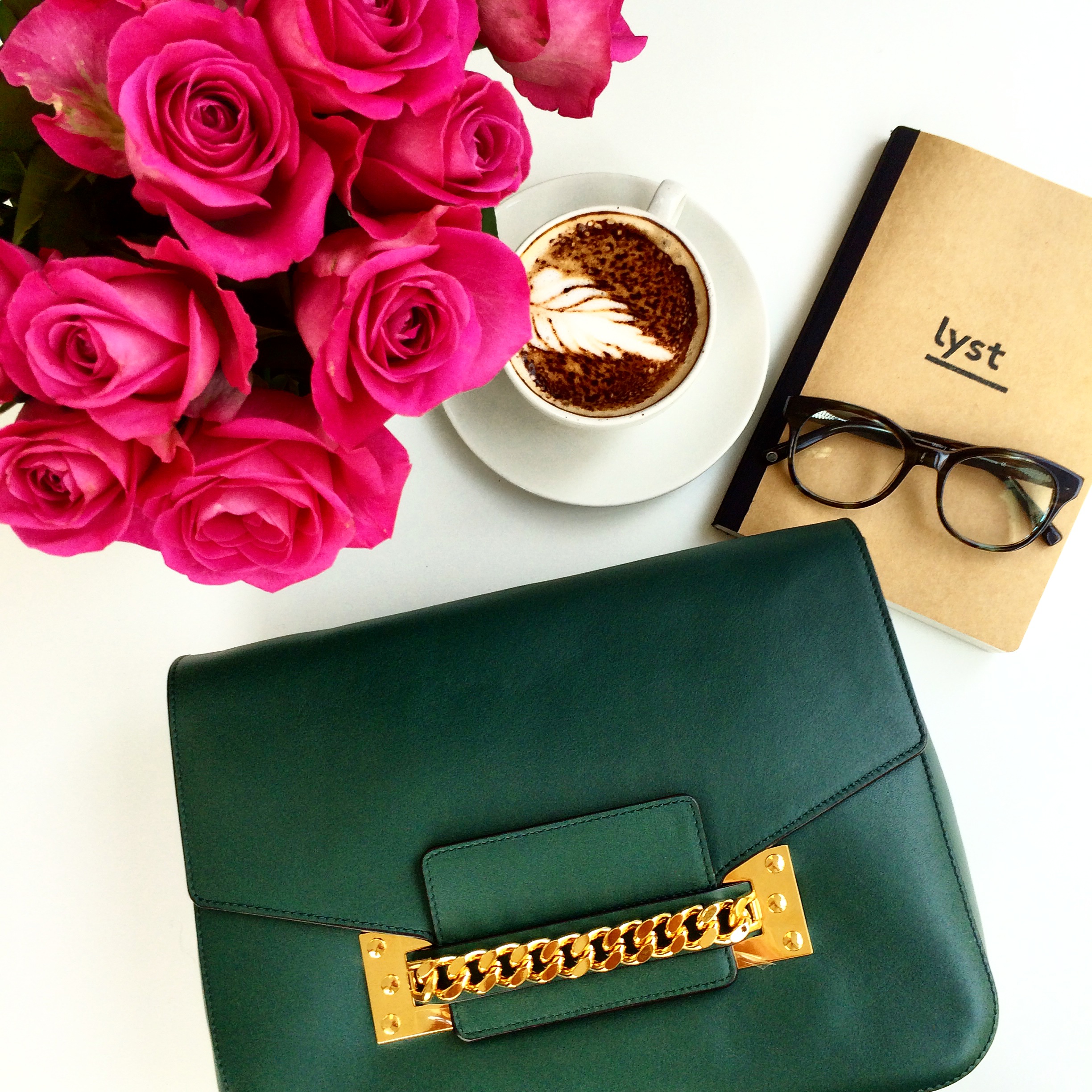 Today, I'm teaming up with Lyst for a really exciting contest! Lyst–a shopping site that helps you discover new designers, organize your favorite products, and stay on top of new styles–is giving away a gorgeous $1,200 Sophie Hulme bag. (Monogrammed with your initials. Eeee!) All you have to do? Sign up for a free account, and create your own "lyst"! (Here's the one I made most recently.) The contest starts today and ends on November 25th. So get goin'!
When creating your lyst, be sure to include a coverage image, description that includes the hashtag "#lovemylyst," and at least 12 products. The next step is promoting it! Send to friends and family; share on social media. Easy. The more shares you get, the higher your chances of winning!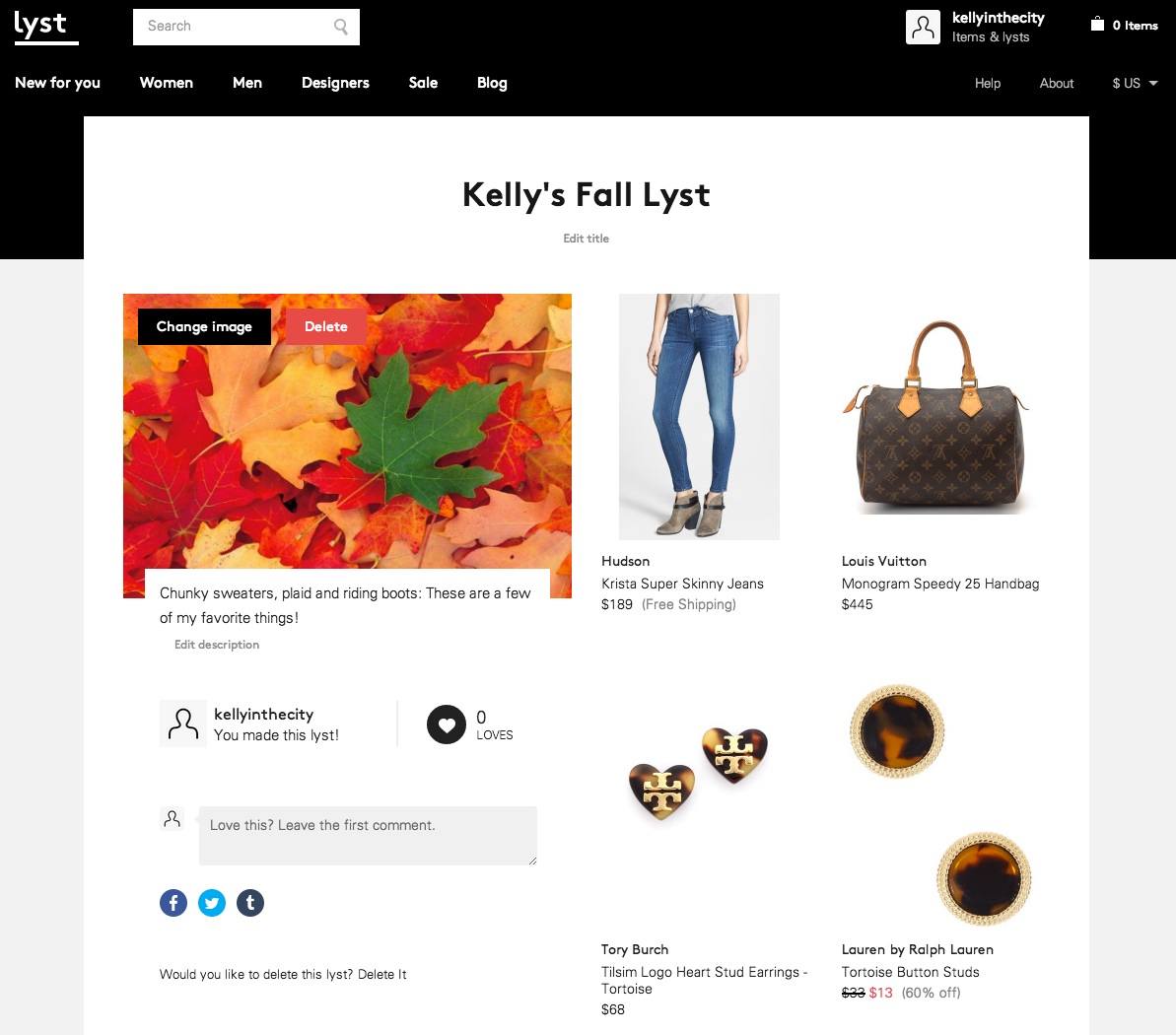 To give you a quick overview of Lyst, it's a fun site that allows users to add products they love to their own "lysts" and share them with their followers. The site also notifies users the instant their favorite products go on sale. (No more scouring the internet for deals!) The best part of the site, in my opinion, is that it's user-friendly and super intuitive.
When you sign up with Lyst (which is free, as I mentioned before), you're immediately asked which designers and brands you like. But you don't have to come up with all of them on your own. Instead, the site does the work for you. "Do you like Kate Spade?" it asks you, for example. Depending on your answer, it then asks you whether you like another brand. (And so on and so forth.) It uses this information, along with data collected from your lysts, to get an idea of what your style is like… and populate your "New for You" section.
Before I found Lyst, I definitely struggled with keeping track of my shopping lists and seasonal looks. Now, though, I'm much more on top of things. I mean, searching for items has never been easier. You can use the "search bar," of course, but you can also search by Designer, Sale, "New for You" (as mentioned above) and Women's Categories. There's also an app!
For obvious reasons, Lyst is great for bloggers, too. I love its easy-to-use widgets (like the one below, which I created from this "lyst" of Tory Burch shoes), and its tools for monetizing content and gaining readership. In addition, Lyst features a ton of high-quality images of products, complete with white backgrounds. (Goodbye, Google Image Search and Photoshop! #score)
So what are you waiting for? Go make that lyst now! :)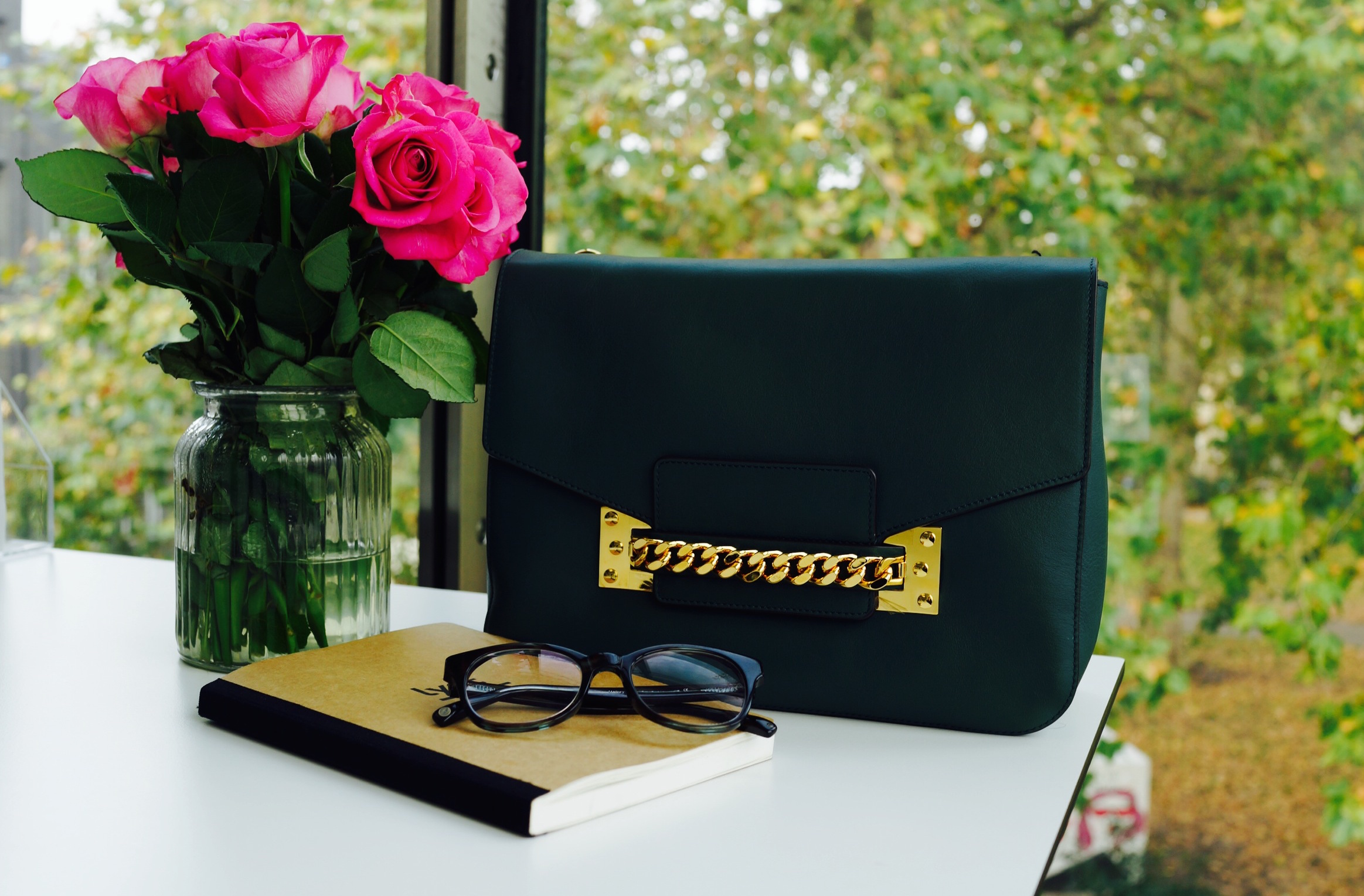 Good luck!