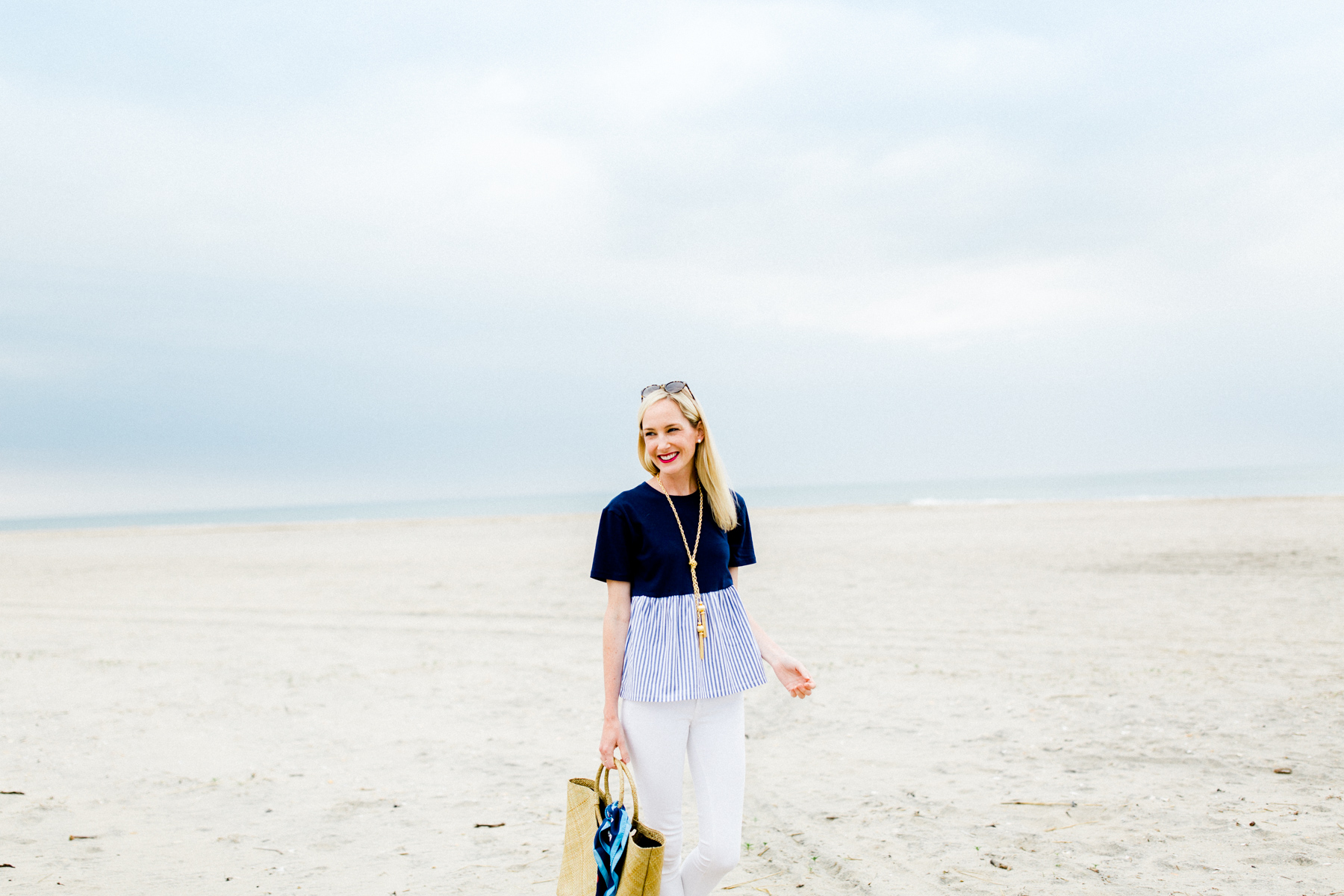 Striped Peplum Top (On sale!) / Hudson Jeans (On major sale! Snatch 'em up while they're discounted. Also adore this pair of Rag & Bone skinnies.) / Woven Tote c/o / Sailboat Scarf (Back in stock and still on sale!) / Tassel Necklace c/o / Kiltie Slides (Love this similar pair of bow mules, too!)
The Larkin gals have been having a great weekend.
After Mitch left for the bachelor party on Friday, Emma went to bed and I watched chick flicks. It was so relaxing! Before snuggling in with Noodle, I tidied up the house, changed into my favorite loungewear, lit a bunch of candles, opened the windows, and set out a glass of chardonnay and a whole lot of candy.
It. Was. Awesome.
Most of Emma's hives had disappeared yesterday, so we spent our Saturday visiting the Lincoln Park Zoo, swinging at a few playgrounds, and rolling around in the grass together. And later that night, Kira, Tom and Maya came over to keep us company and eat deep dish with us. (Thanks, guys! We love you!)
Today, Emma and I thinking about walking to Buck Town to visit Shaheen, Trevor and Baby Zain. Mitch and Shawn (his best friend) will arrive sometime around 7 or 8 p.m., and we're hoping to catch dinner together before Emma's bedtime. While it's been a lovely weekend, we're definitely going to tackle Mitch when he walks through the door. ;)
Anyway, I've been going through my photos that were lost (and then recovered) during that pesky hard drive crash, and yesterday, I came across these–which were taken in Ocean City over Memorial Day Weekend. Coincidentally, my favorite striped peplum top is on major sale today, as is my go-to pair of white skinny jeans. And the sailboat scarf is back in stock and still on sale!
Mitch is working on a fun post about all of our summer plans. But right now, I think we've determined that we're going to be able to spend two full weeks in Ocean City this August. While we have a bunch of weddings and wedding-related activities this season, I'm beyond grateful that we're going to be able to carve out a big chunk of time for the Shore. I'm certainly not wishing away the summer, but I can't wait for coffee on the front porch, long days on the beach, and nights on the boardwalk.
Summer, never leave…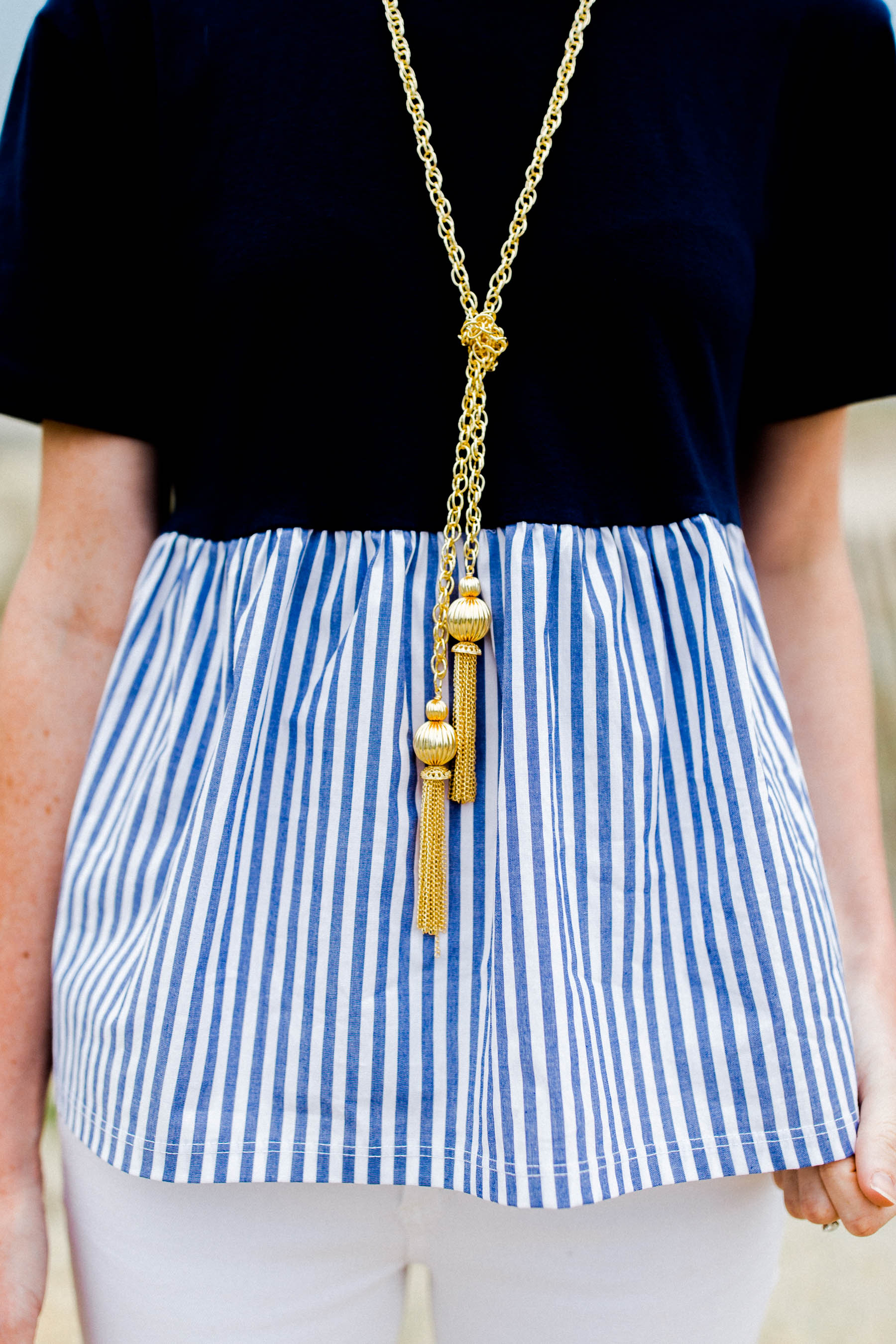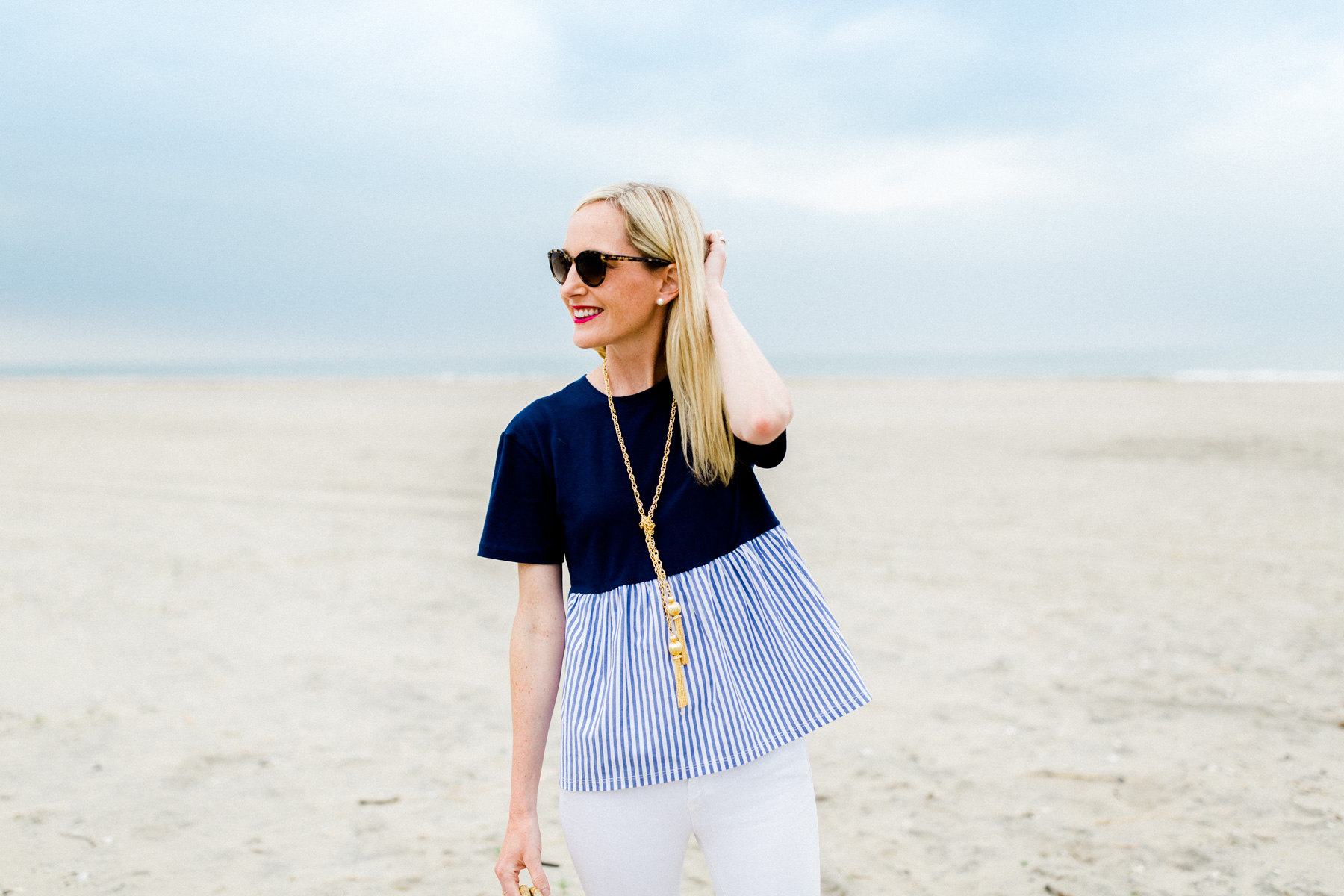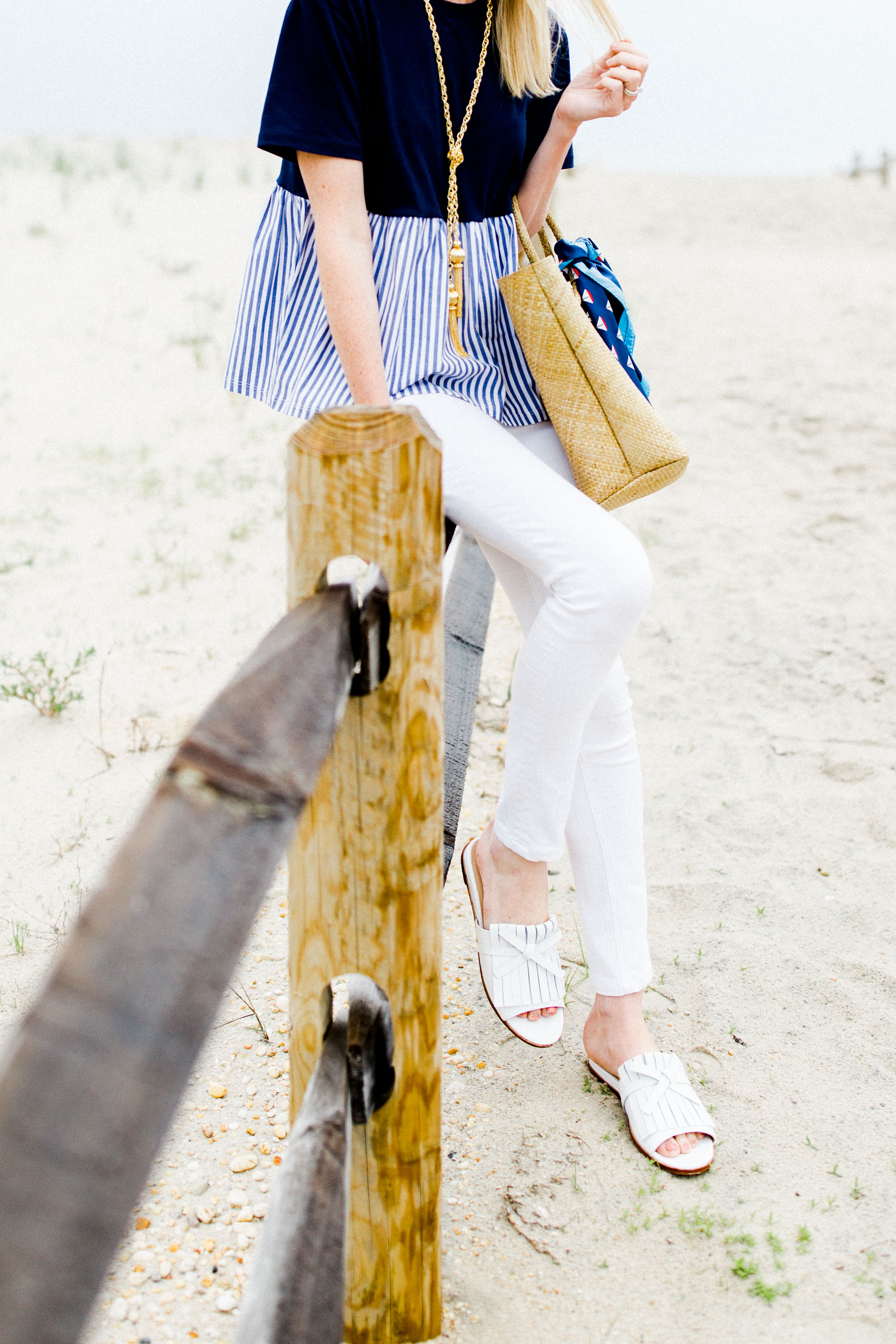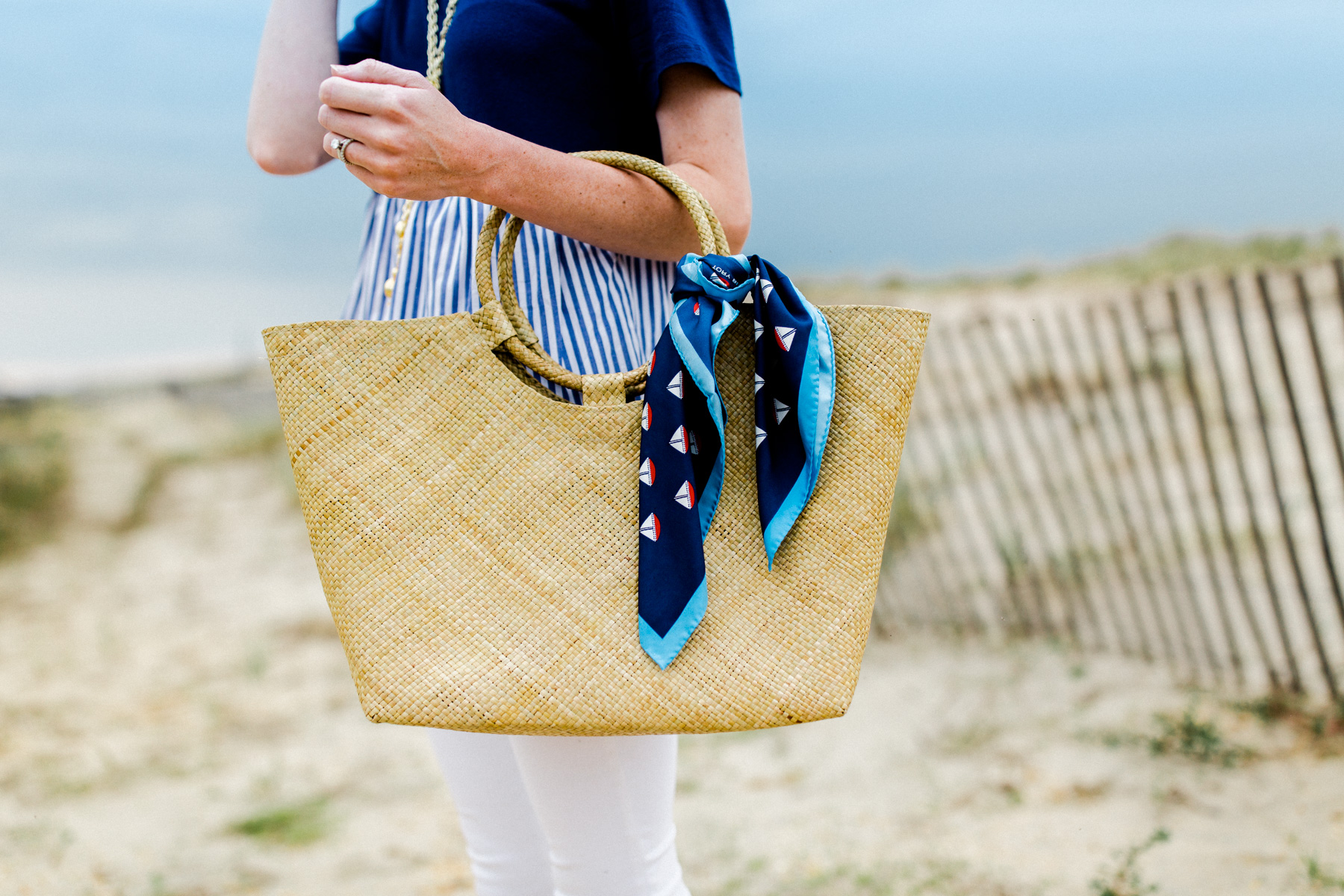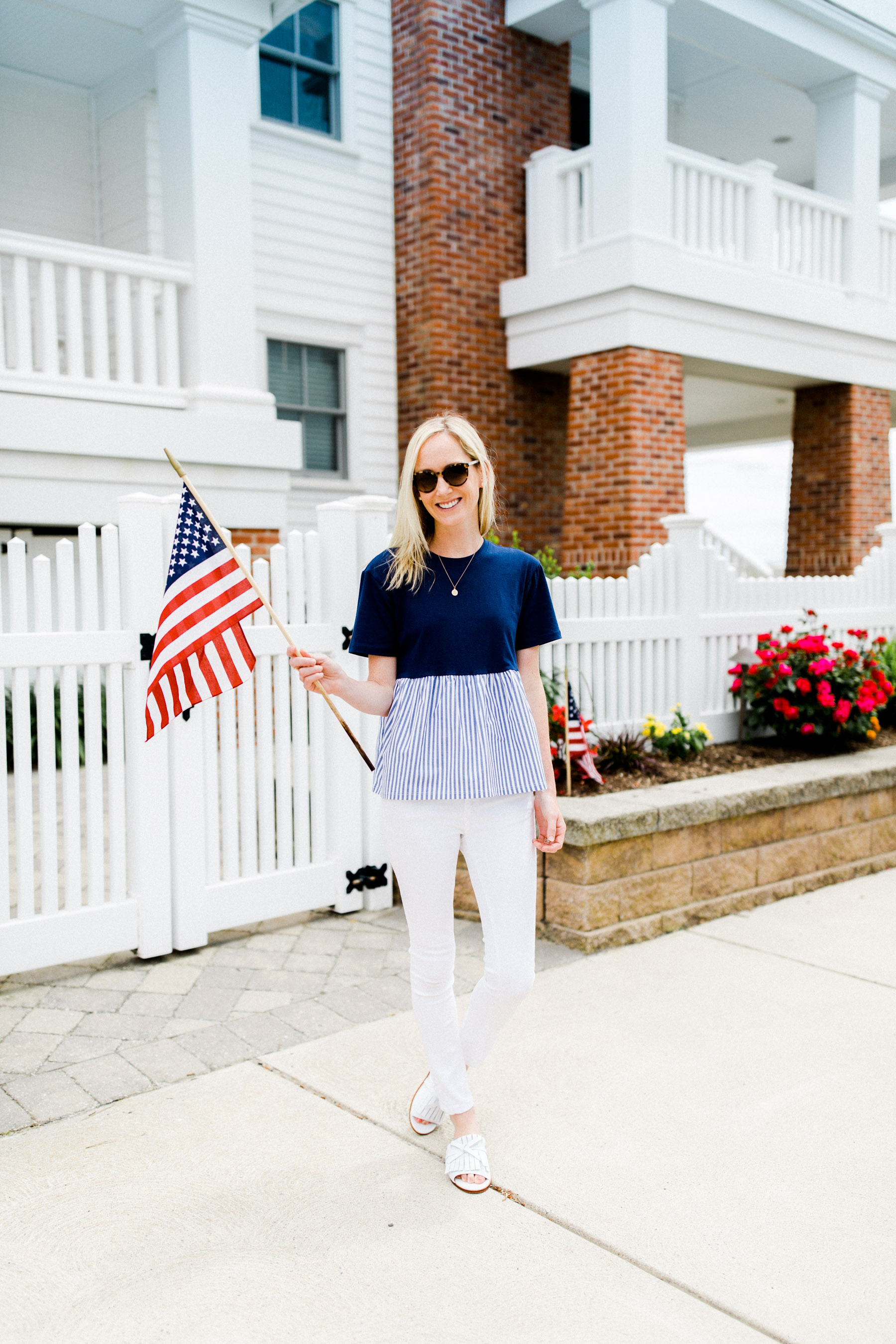 Shop the post:
Striped Peplum Top (On sale!) / Hudson Jeans (On major sale! Snatch 'em up while they're discounted. Also adore this pair of Rag & Bone skinnies.) / Woven Tote c/o / Sailboat Scarf (Back in stock and still on sale!) / Tassel Necklace c/o / Kiltie Slides (Love this similar pair of bow mules, too!)