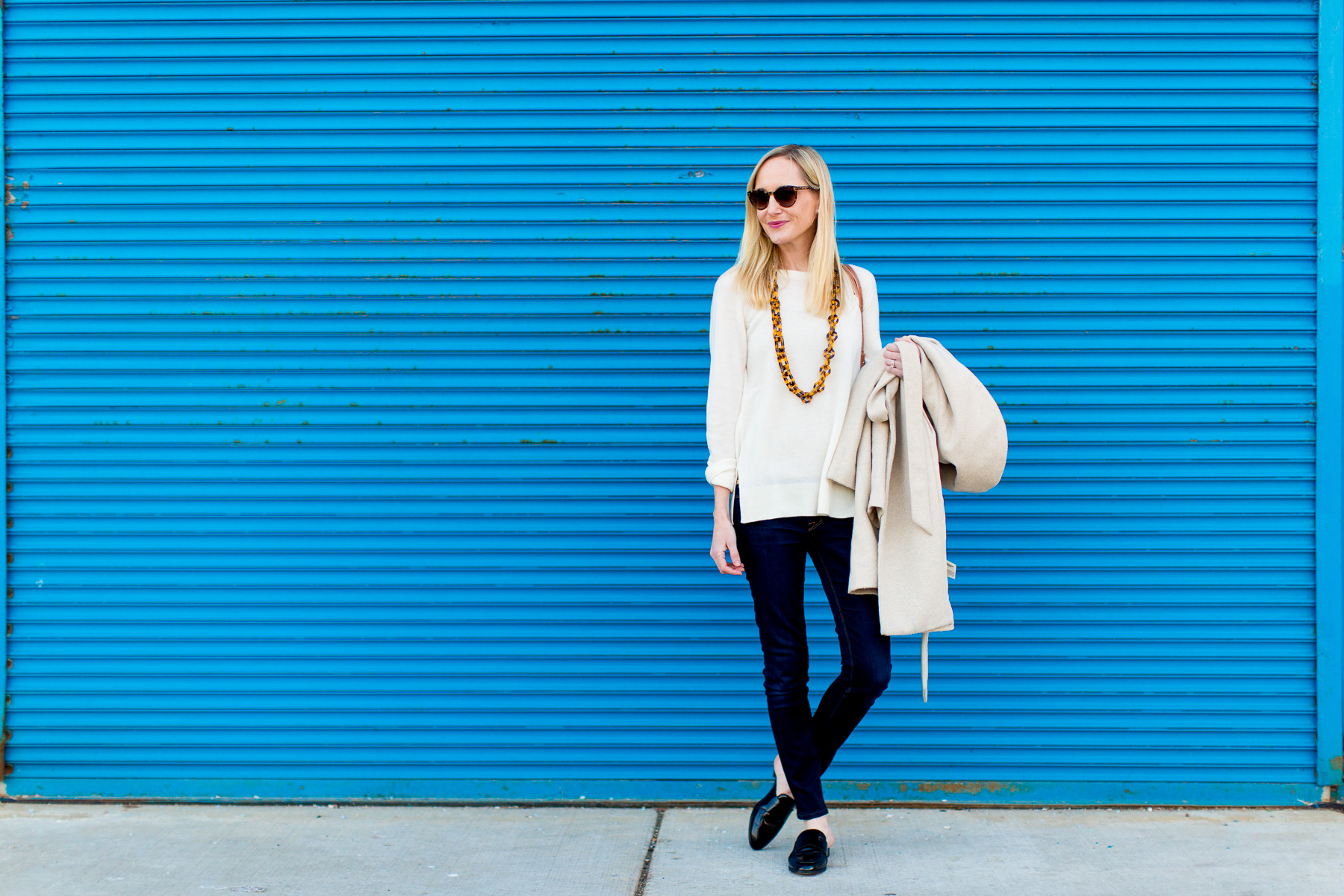 Louise et Cie Mules (And love this similar bow pair! And this bow-backed sandal: ohmygoodness.) / Hudson Jeans / Cashmere Sweater (On sale! Only $49 — Such a steal for cashmere. Here's the v-neck version.) / Similar Tortoise Necklaces Here, Here and Here / Nearly Identical Coat
This (late) post is entirely about Louise et Cie, because I've fallen in love with the brand over the last year.
The shoes are incredibly well made and reasonably priced, and they're adorable. I think I've mentioned this on the blog before, but I've been swooning over the Gucci slides (and loafers) for a while now. When I saw this pair from Louise et Cie, though, I knew it was a sign. I shouldn't throw all the monies out the window! Haha. ;) But really: I might love them more than the Gucci pair?! And how adorable is this similar bow pair, which is SO much more affordable than the Club Monaco version? Well done, Louise et Cie. Well done.
In case you're wondering, I've found that Louise et Cie runs completely true to size. My mules are also relatively well padded, and they don't hurt my feet… which is pretty rare for Kelly Larkin. They come in a bunch of other colors, too! Other Louise et Cie shoes I have my eye on? This sandal in "Melba," this bow-back sandal (oh my goodness!), and this pump in "Washed/Fabric."
Changing subjects, yesterday was freezing and the worst. Boooo. We ran errands and went out to lunch at 90 Miles on Armitage because it makes us feel like we're outside and on vacation, and then we snapped these photos afterwards in front of a blue garage door because nothing looks pretty in Chicago right now. I know that isn't true; it's just how it feels on chilly March days. Plus, it is in the 50s today. ;) We're headed to the beach to roll around in the sand with Emma… stay tuned for some cute pics!
Happy Sunday, everyone!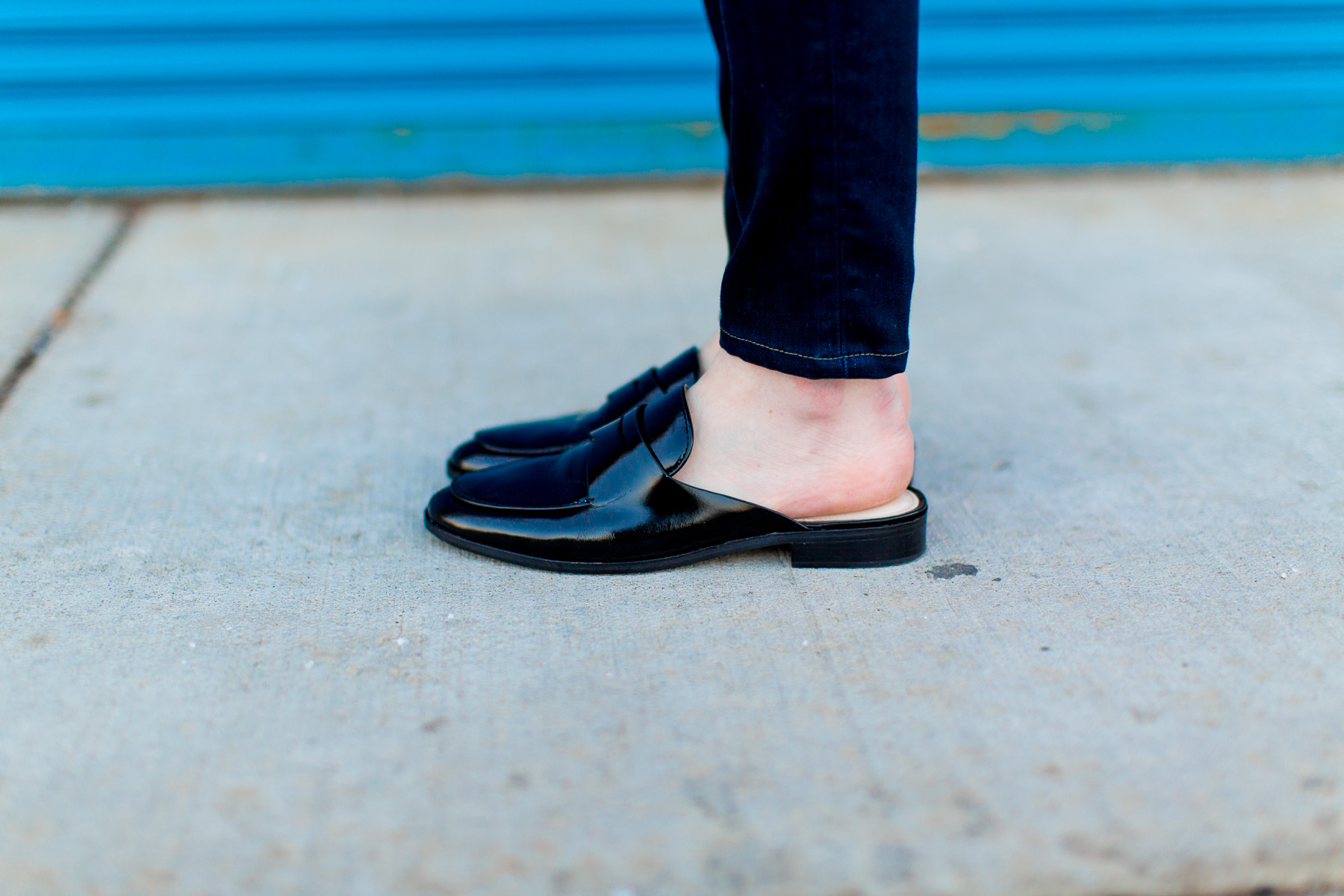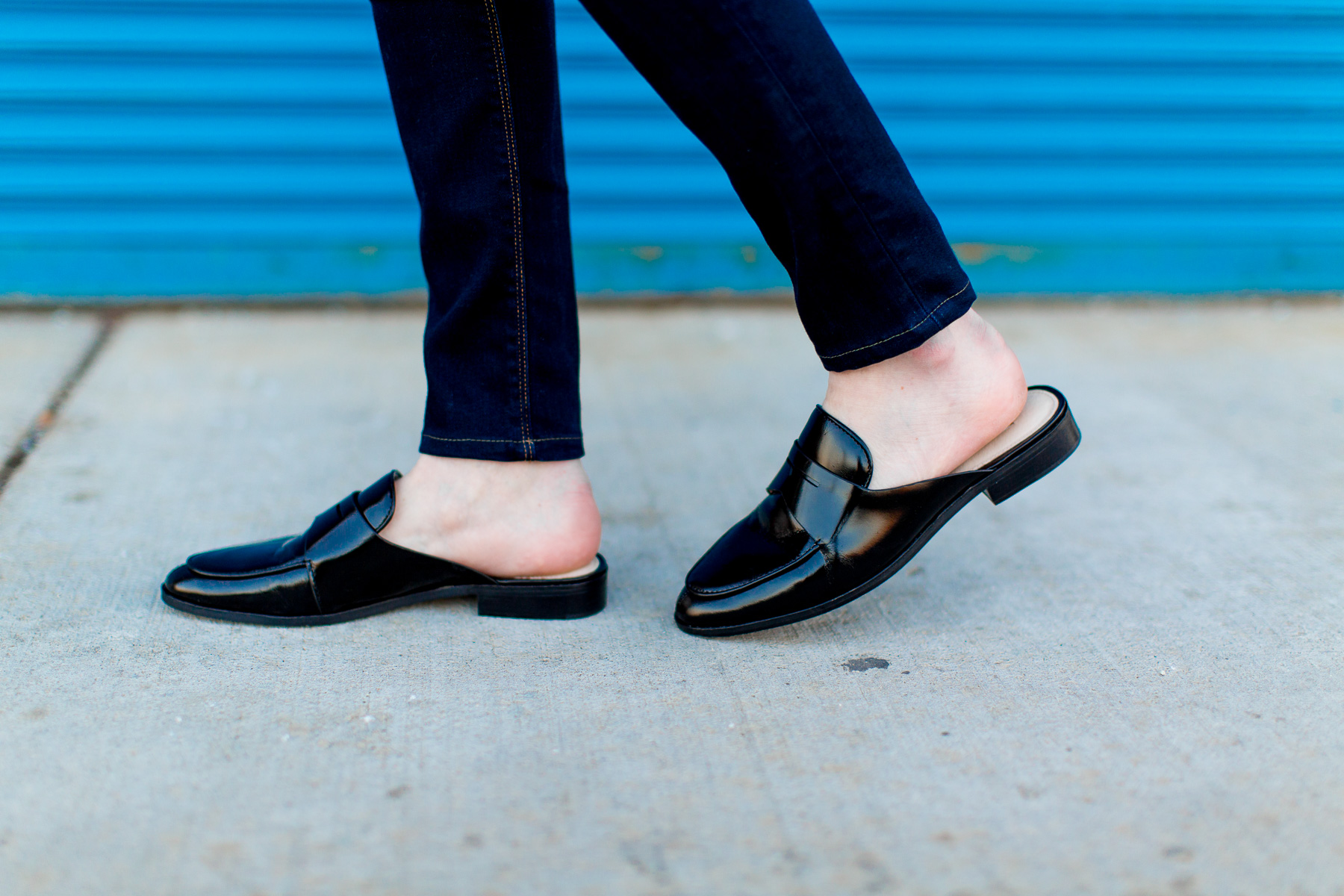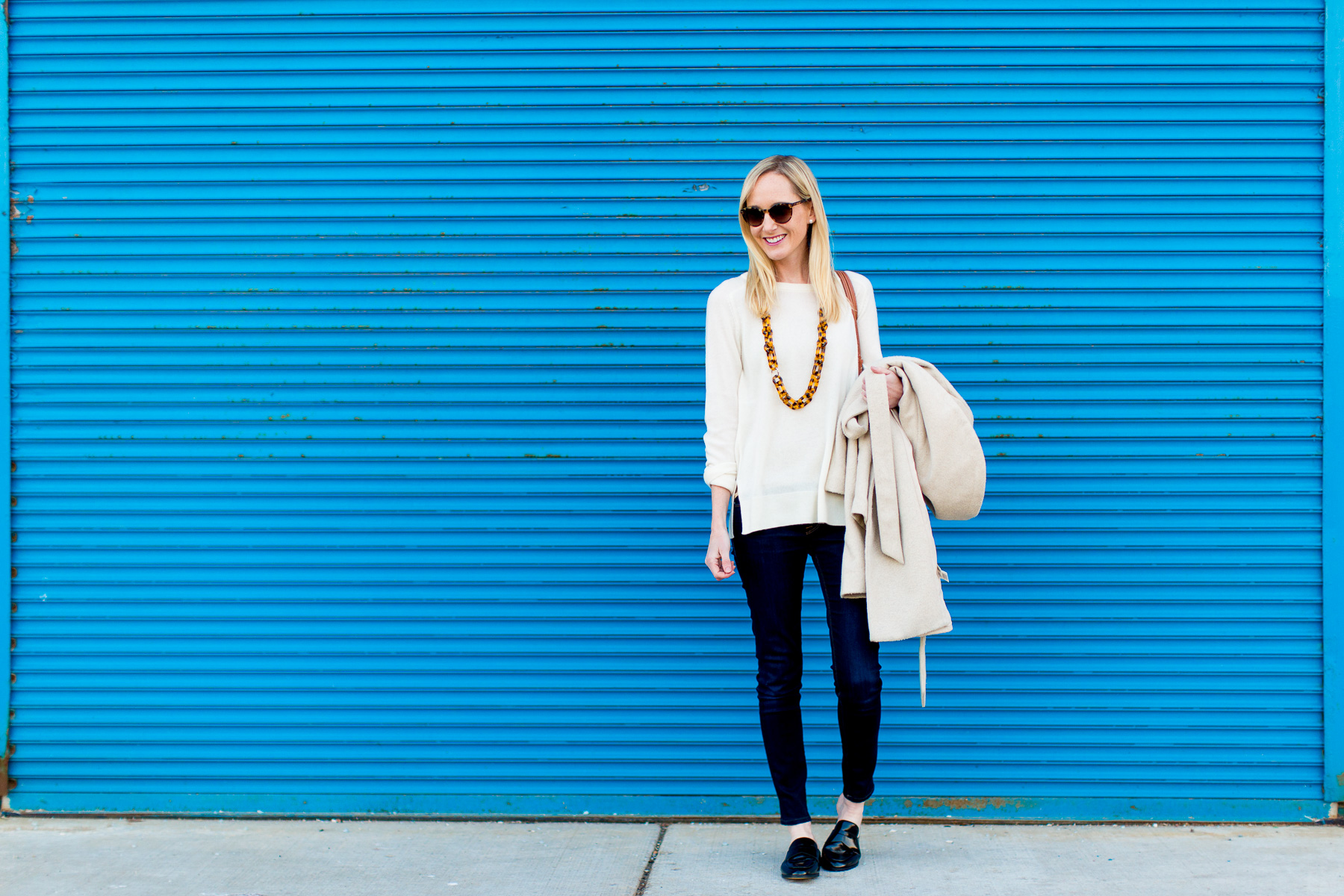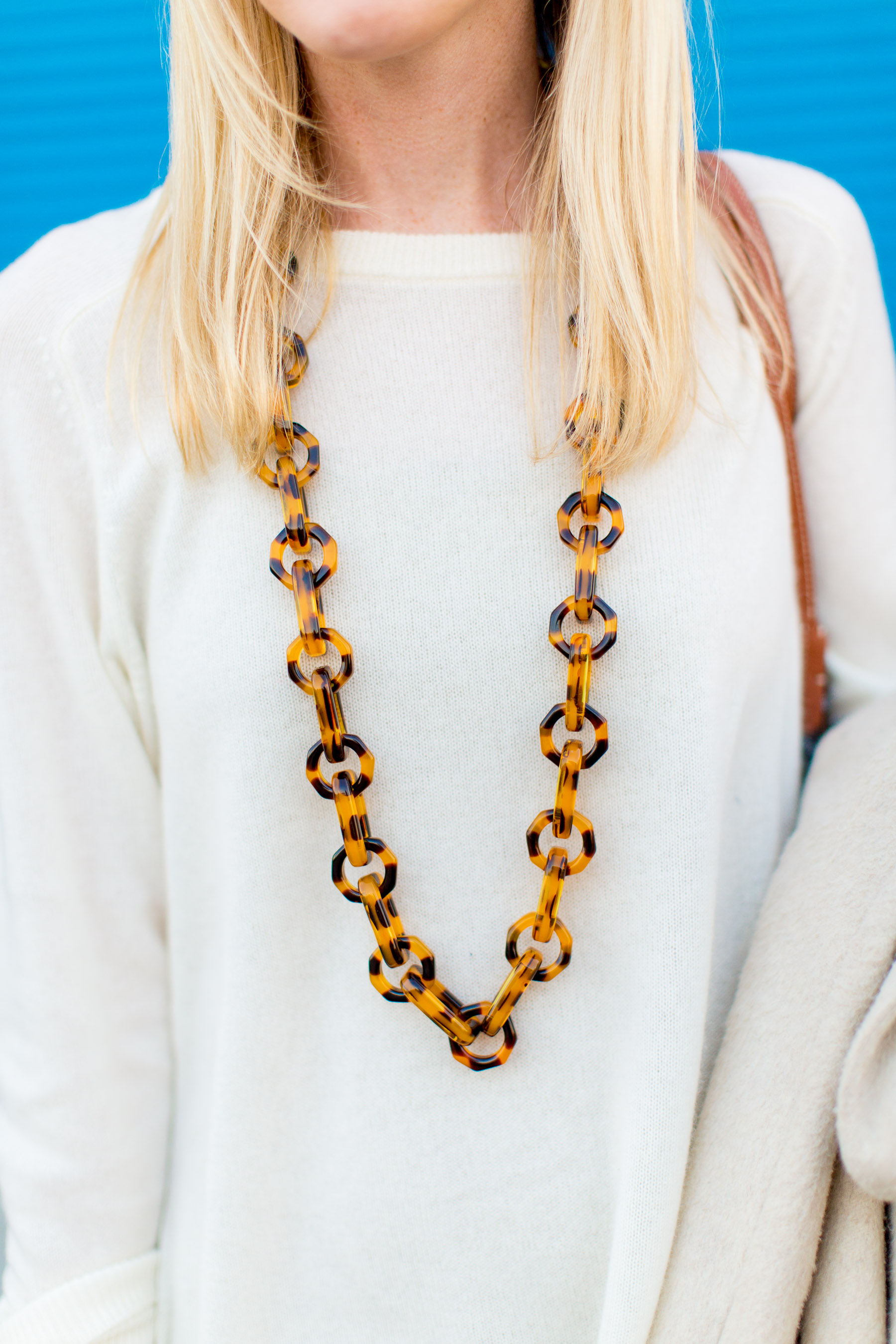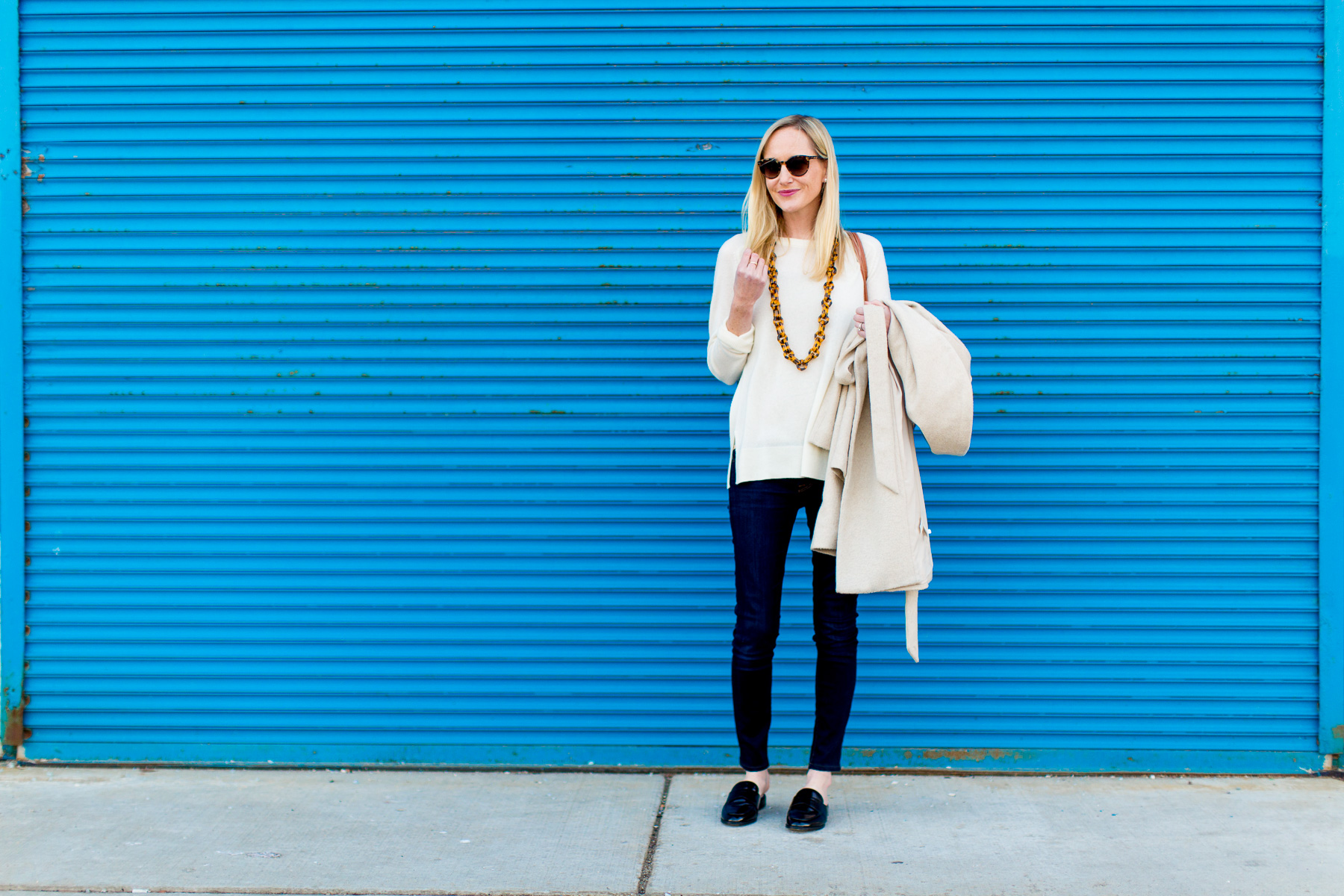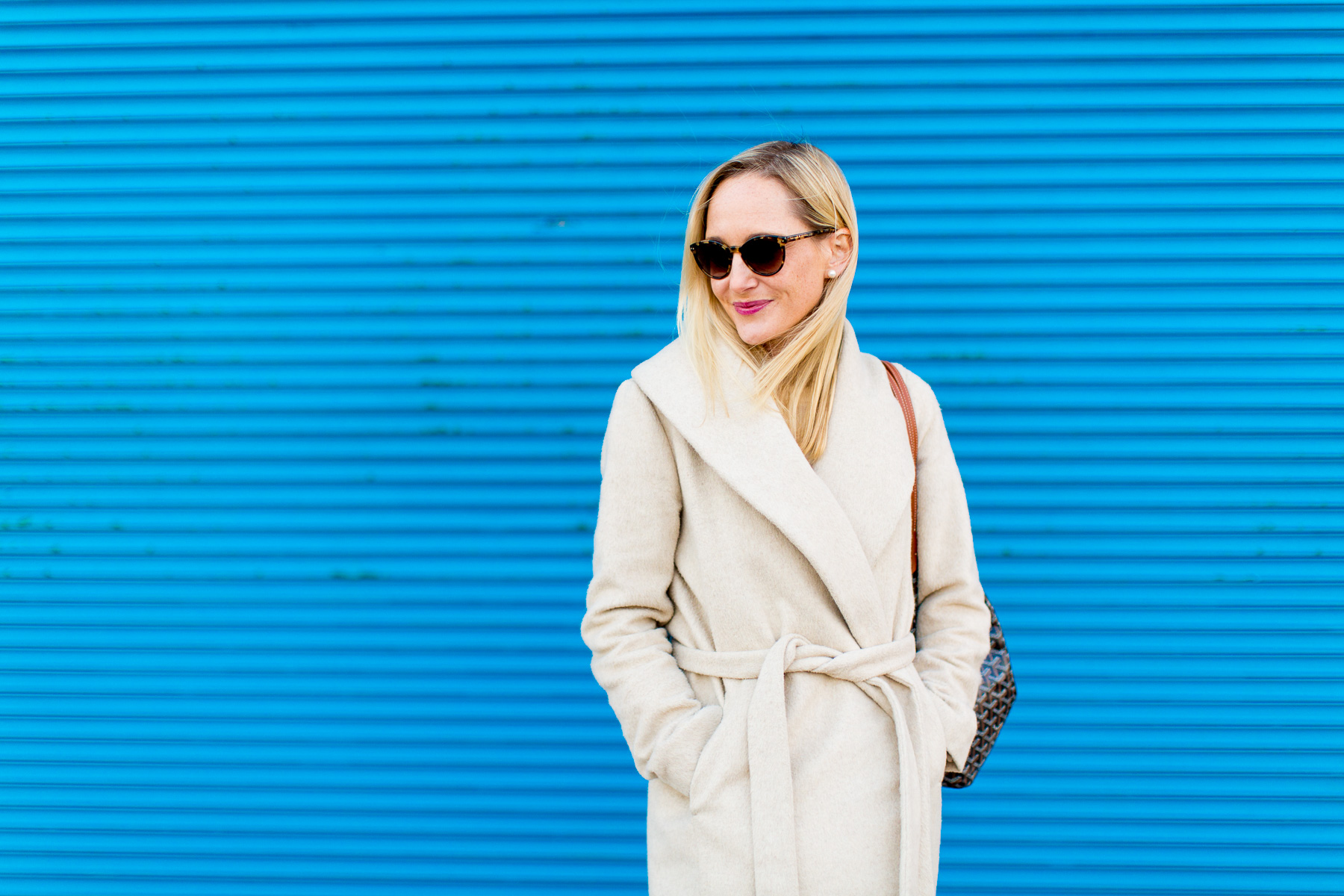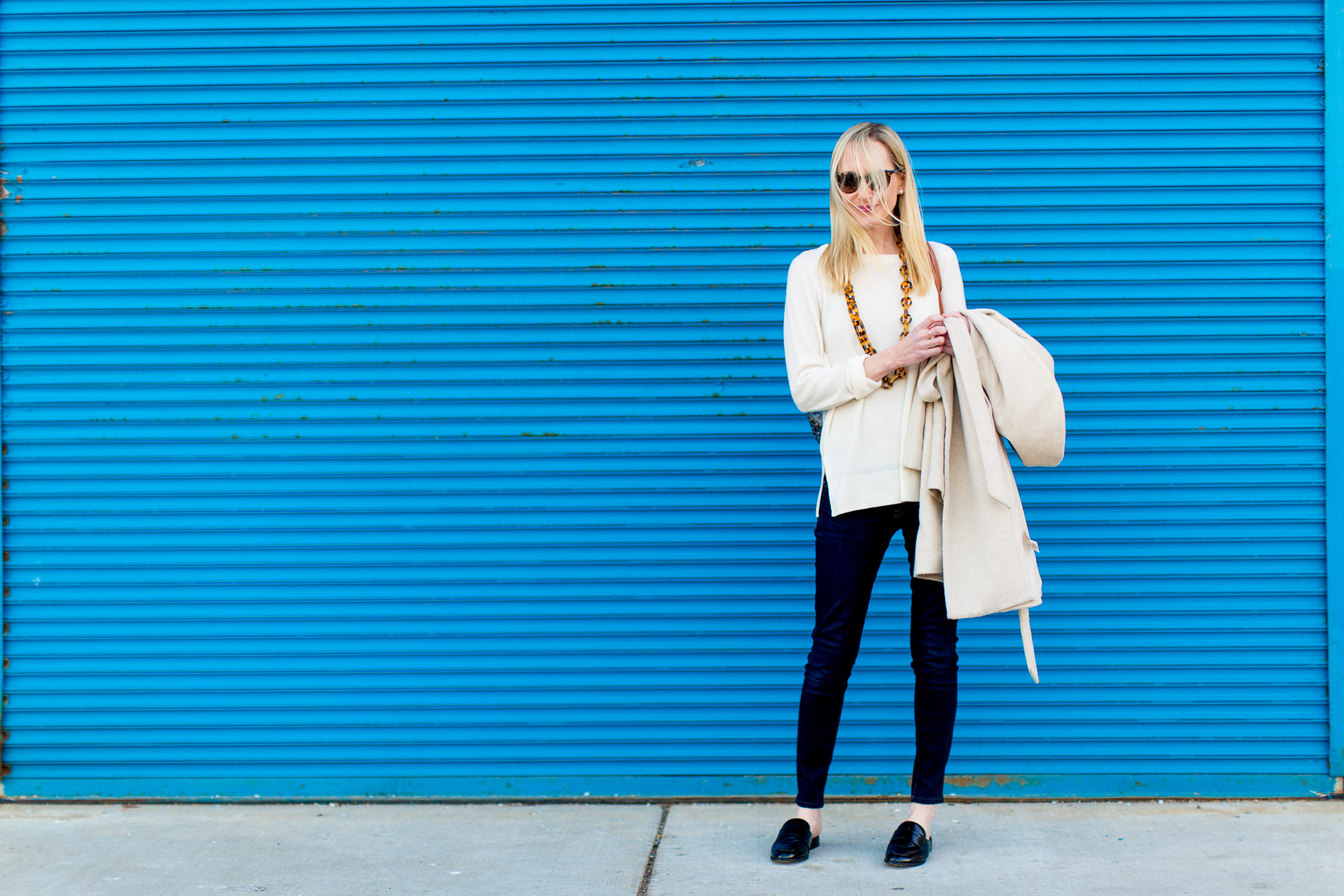 ^ So over winter. ;)
Shop the post:
Louise et Cie Mules (And love this similar bow pair! And this bow-backed sandal: ohmygoodness.) / Hudson Jeans / Cashmere Sweater (On sale! Only $49 — Such a steal for cashmere. Here's the v-neck version.) / Similar Tortoise Necklaces Here, Here and Here / Nearly Identical Coat