Tops

One / Two / Three / Four / Five / Six / Seven / Eight / Nine / Ten / Eleven / Twelve / Thirteen
Hey, guys! In case you're tired of hearing about the Lilly Pulitzer After Party Sale, here's a "regular" post for you today. :)
Anyway, just wanted to quickly pop on and update my shopping guide, and tell you a couple of things:
I'll be coming back on later today to update this post (or create a new one) with recommendations as well as sizing and fit information

.

Comment in the below comment second for a second chance to win the $300 e-gift card giveaway!

Simply tell me something else that's on your mind. Can be totally random; this is very open-ended. Meant to be entertaining. ;) Just be sure to leave your email in the following non-spammy format: kelly [at] kellyinthecity [dot] com. Winner will be contacted/announced at some point tonight.
But back to the tops section, which you see above. The winner is undoubtedly the Elsa blouse, am I right?! STOCK UP! Elsas rarely go on sale. I love this one in "High Tide Navy Heart and Soul."
Sweaters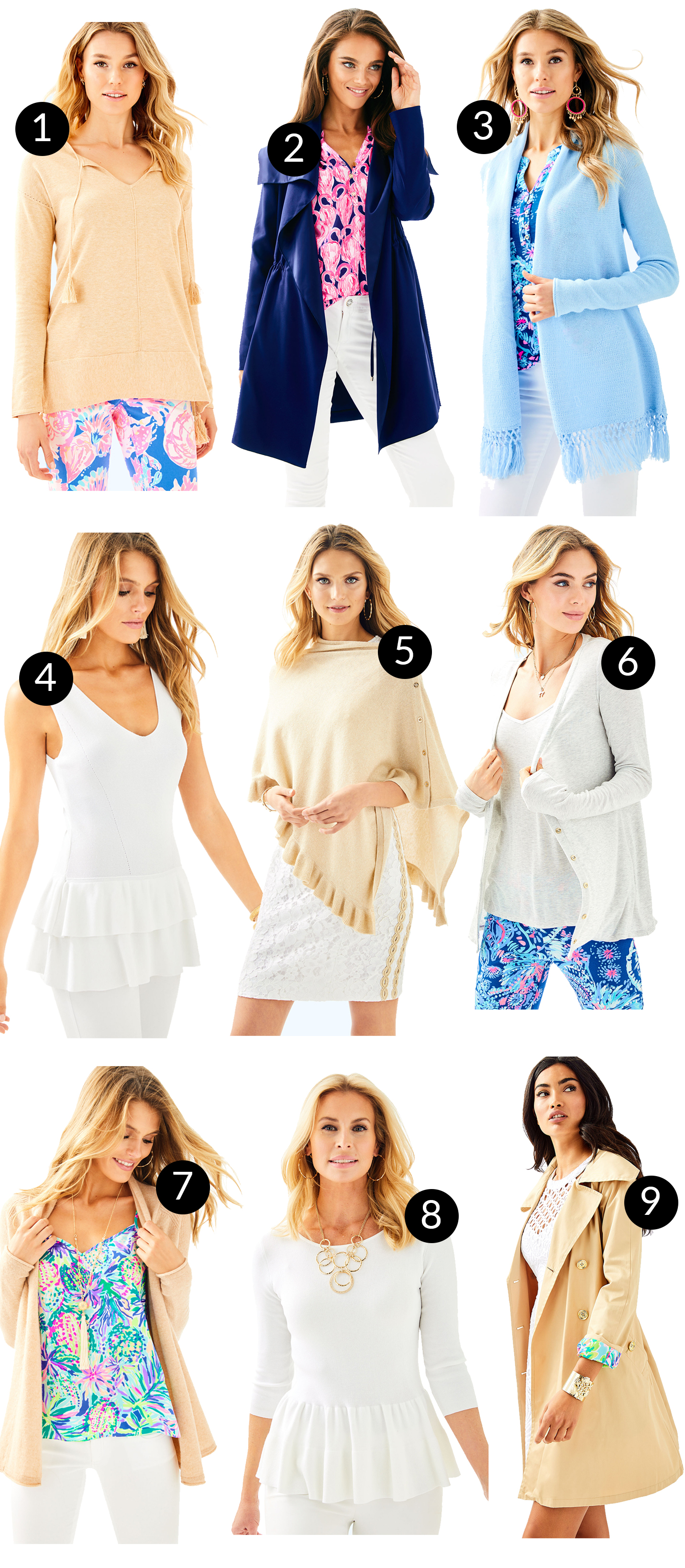 One / Two / Three / Four / Five / Six / Seven / Eight / Nine
Again, I think this is the best section, considering fall is just around the corner. So many great sweaters for the transition! I couldn't live without #7, and #5 is calling my name…
Rompers + Jumpsuits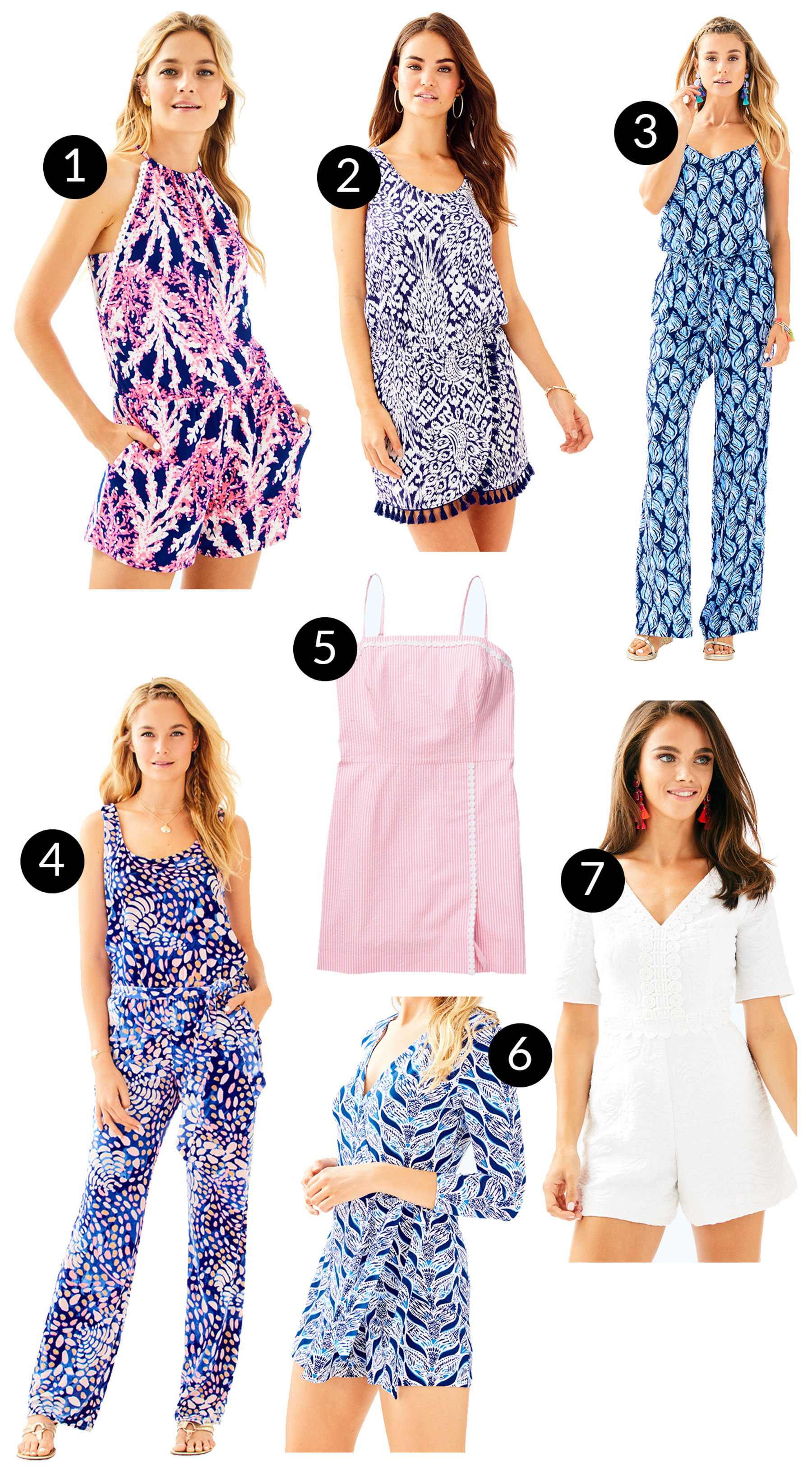 One / Two / Three / Four / Five / Six / Seven
I think #3 is the cutest here, but this little white romper is pretty adorable, too. Shop other sale jumpsuits and rompers here.
Bottoms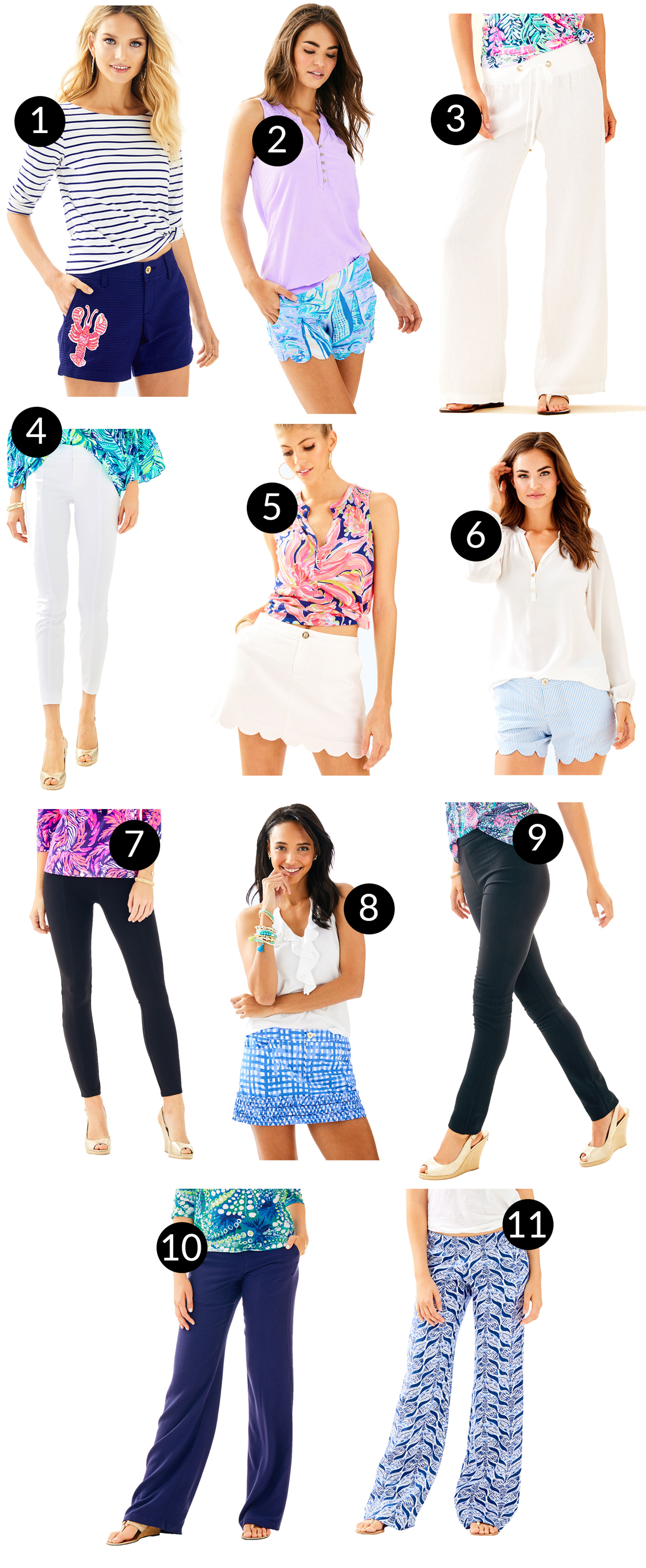 One / Two / Three / Four / Five / Six / Seven / Eight / Nine / Ten / Eleven
The pants from the "sale bottoms" section that I need to highlight are the Palazzo pants. I wear these very often during the summer because they feel like pajama pants but look fancy! I love wearing them with a silk cami or blouse.
Swim + Luxletic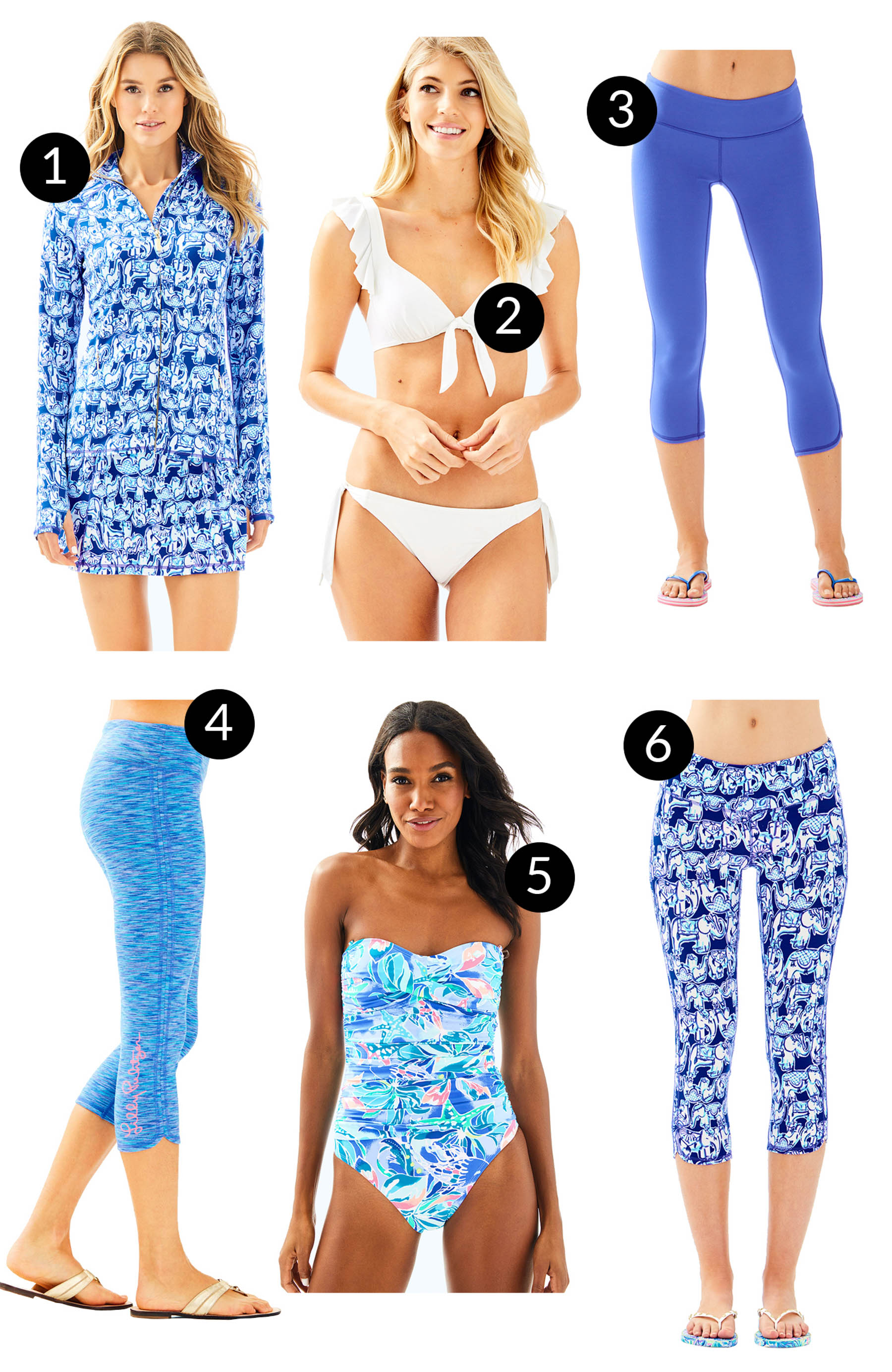 One / Two / Three / Four / Five / Six
Without a doubt, you HAVE to get these activewear leggings in "Regatta", which aren't pictured above. I know I was just talking about this, but Lilly activewear leggings are insanely soft, and perfect for travel or sleeping. Or, I guess, working out. 😂 Haven't tried the swim collection but would LOVE to hear about it if you have!
Dresses

One / Two / Three / Four / Five / Six / Seven / Eight / Nine / Ten / Eleven / Twelve / Thirteen/ Fourteen / Fifteen / Sixteen / Seventeen / Eighteen / Nineteen / Twenty / Twenty-One / Twenty-Two / Twenty-Three / Twenty-Four / Twenty-Five / Twenty-Six / Twenty-Seven
These are my absolute favorite dresses (all of which I own and wear all the time):
What I have my eye on:
Little Girls + Accessories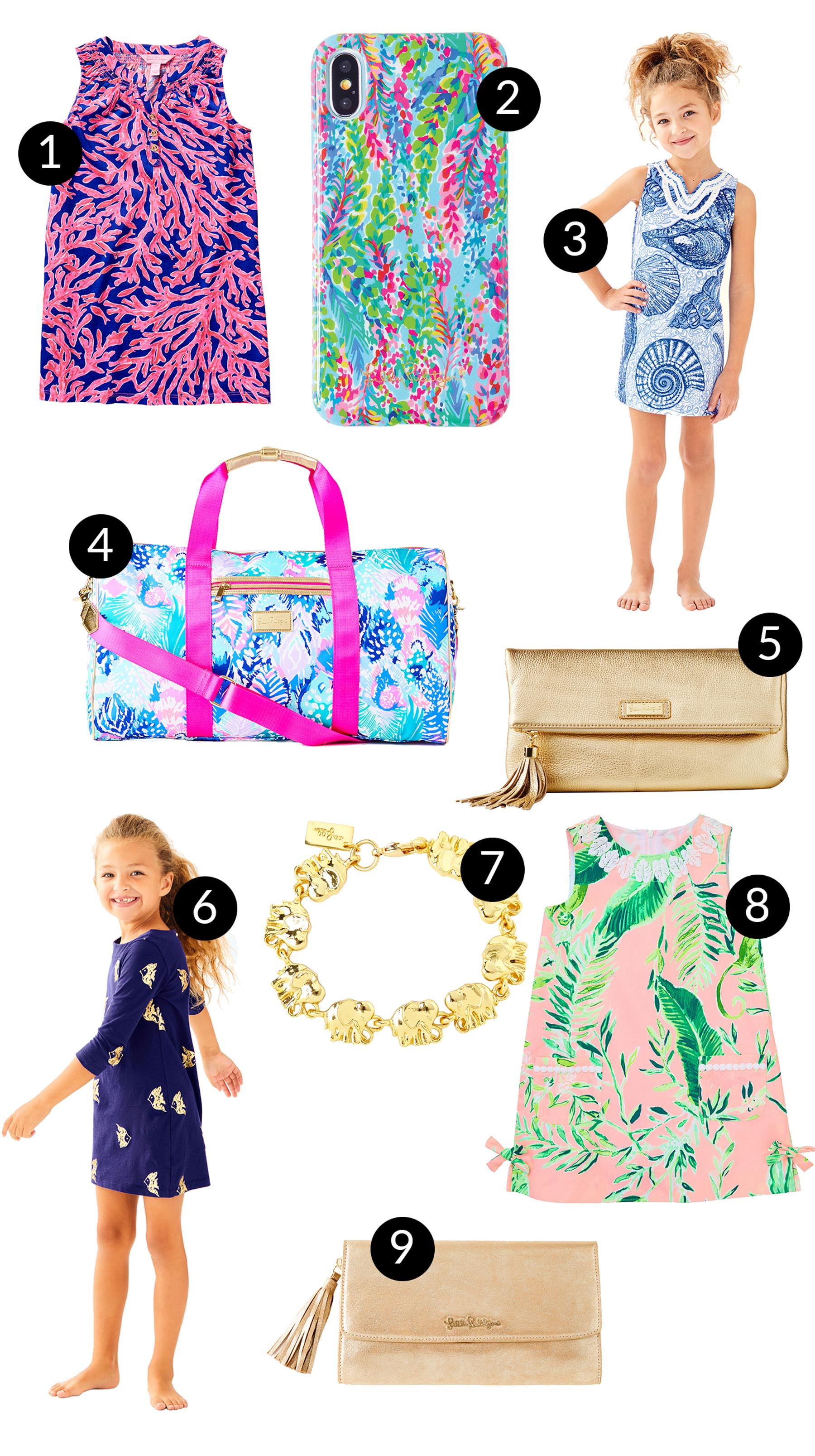 One / Two / Three / Four / Five / Six / Seven / Eight / Nine
A few quick notes: the gold clutches (#9 and #5) are SUCH a steal. I don't know if you feel similarly, but before I got a gold Lilly bag that looks very similar to these two, I never knew what to pair my Lilly stuff with! Because the prints can often be (adorably) loud, it's hard to find something that complements 'em. These are SUCH a steal, and my best recommendation for pairing with Lilly prints.
As for Emma's dresses, the three that I share above are our favorites this year. #3 is amazing; it looks dressy, but it's actually a t-shirt material, which makes it very comfy for a little girl. She's worn them on special occasions but she's also worn them to peewee and the beach!