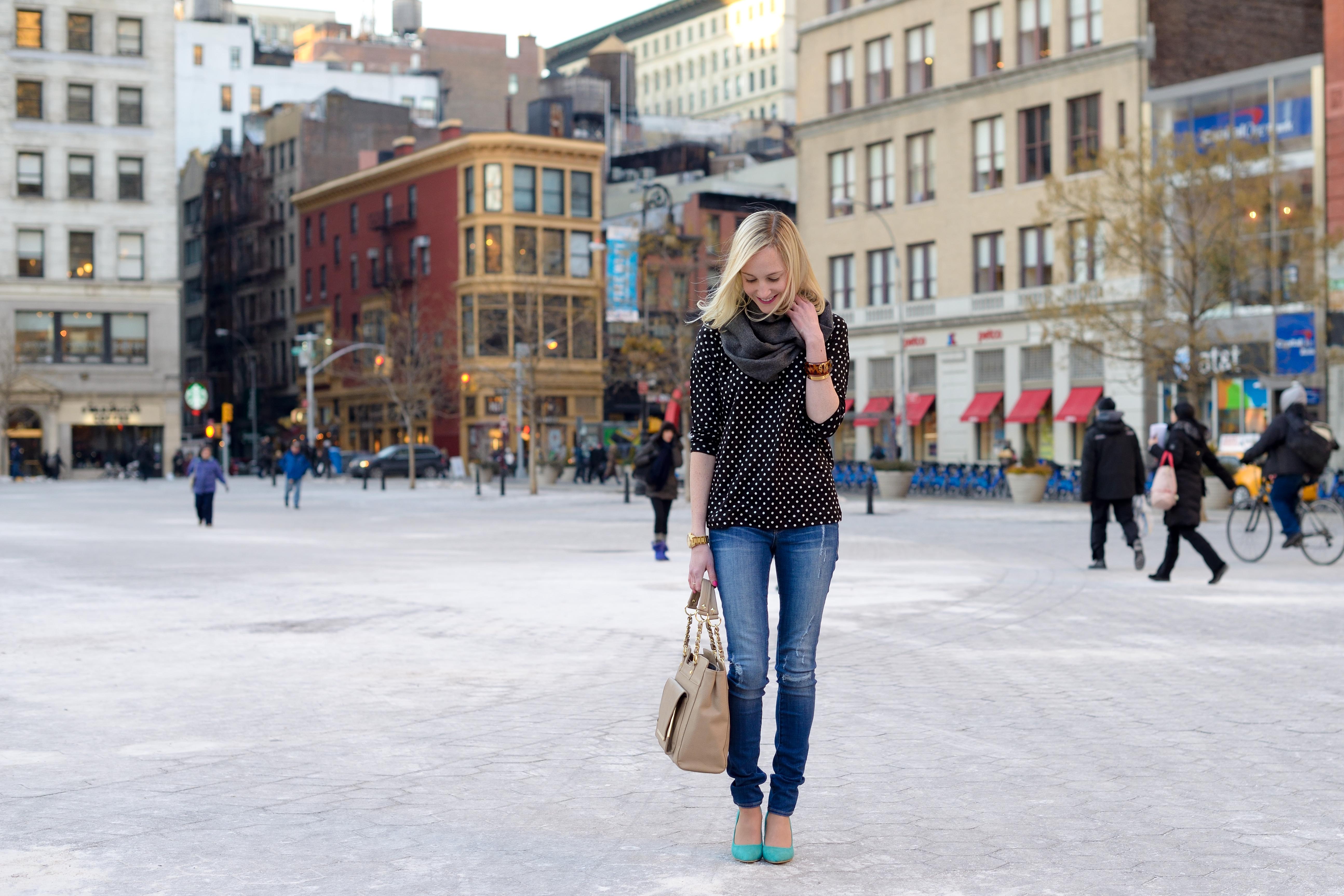 Jeans: Dittos (c/o) / Cuff: Moon and Lola (c/o) / Top: Madewell (On sale!) / Bag: Olivia + Joy (c/o) / Bracelet: Kate Spade (Use code "FINAL" to take 15 percent off!) / Watch: Michael Kors / Scarf: Cuyana (c/o) / Pumps: Shop Primadonna (c/o) /  Earrings: J.Crew
I have ridiculously high expectations when it comes to my denim. It needs to be substantial enough to keep me warm, but it also needs to be insanely soft. It needs to not stretch out like crazy by the end of the day, but its waistband needs to be relatively forgiving, too. (I eat a lot of cupcakes.) It also needs to not break the bank.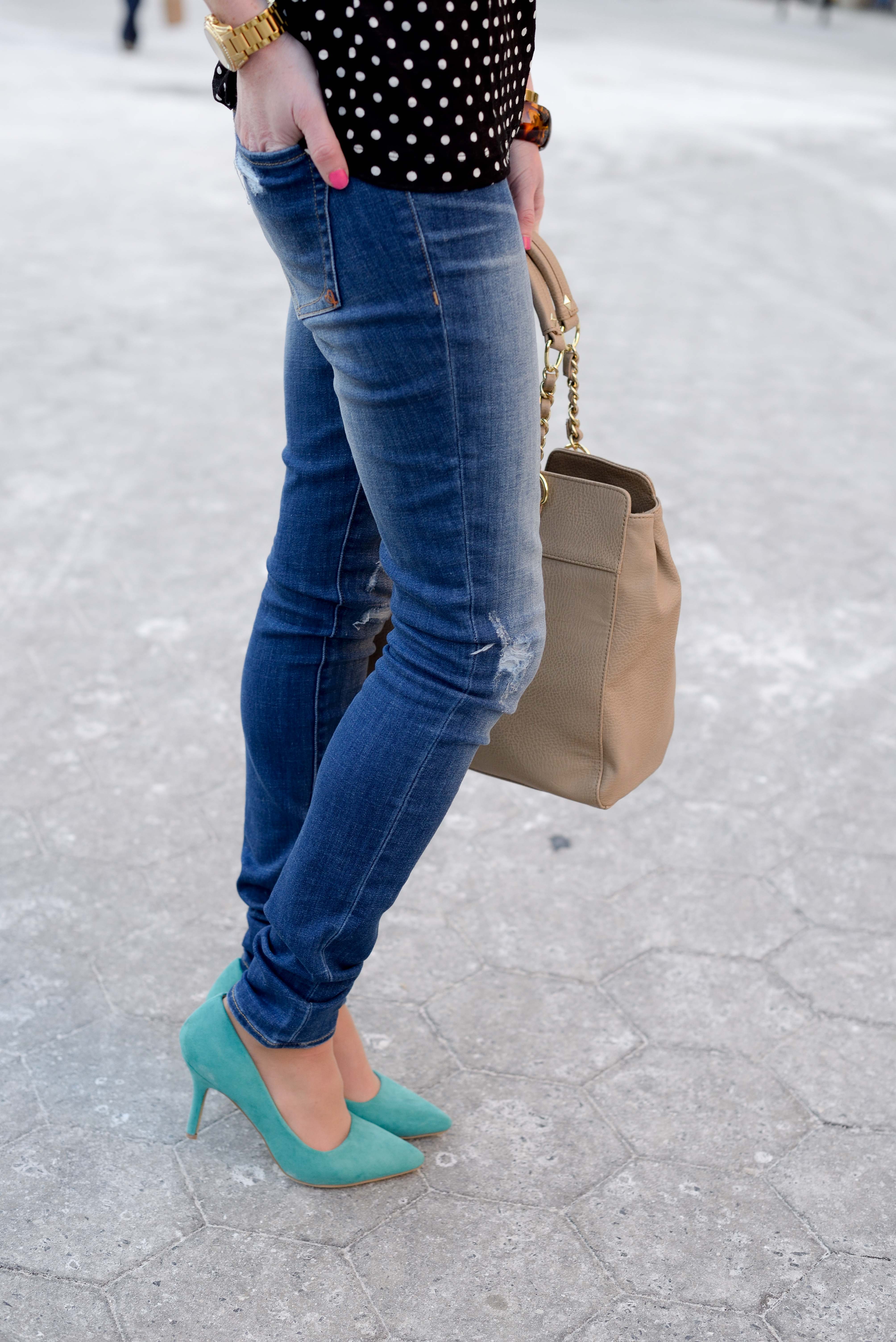 Believe me. If I knew a pair of jeans was going to be perfect, I'd be willing to invest a bit more. But for me, shopping for denim is a hit-or-miss thing. I've learned that just because I love a pair in the dressing room doesn't necessarily mean that it'll become a favorite. Ugh. I think that's why I had 15 pairs in my closet last year yet only wore four on a regular basis.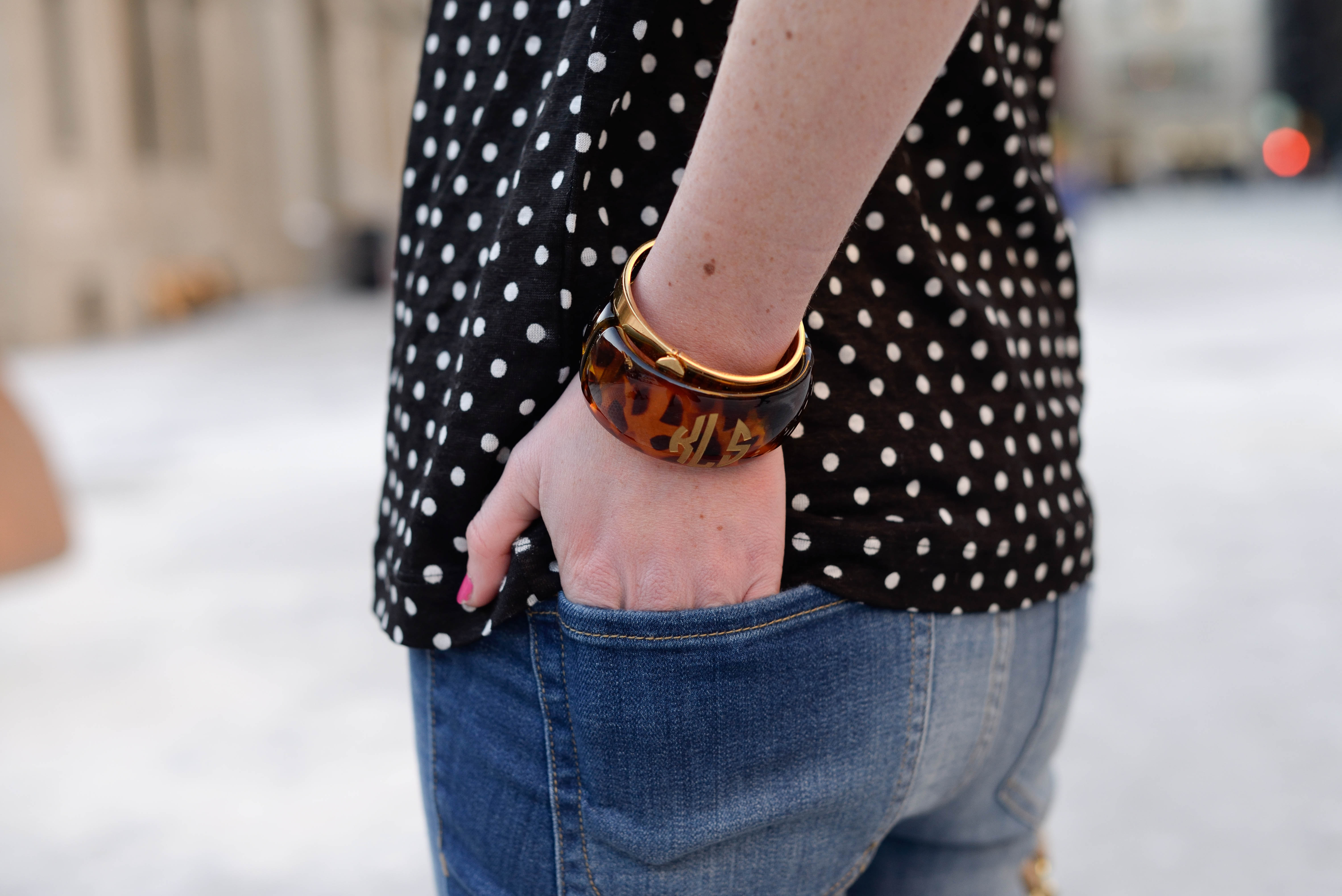 Thank god for eBay. A few months ago, I decided to get my denim situation under control and find happy homes for my neglected jeans. Now, I'm down to only a few pairs, and they're all favorites. Four of them are pretty old: two pairs of the Collin by Hudson (one light, one dark) that I found on RueLaLa, a J.Brand pair that I got on super clearance ($40!) from Anthropologie, and a near-ancient pair from American Eagle. (Probably dating back to my college years.)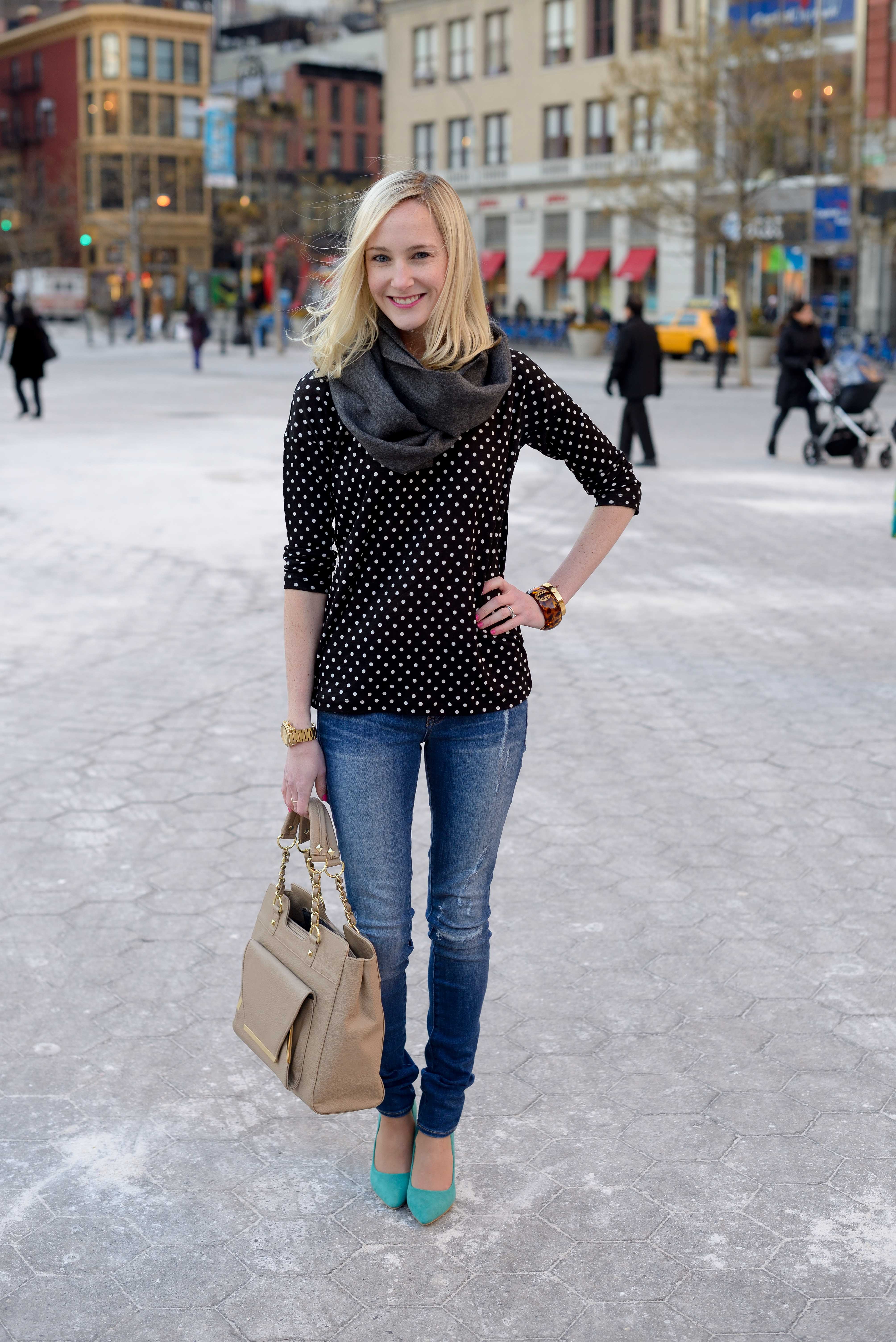 The fifth one, though, is a recent addition. When Dittos–which originated in the 70s but was relaunched in 2012–reached out to me to collaborate, I obviously agreed. While I'd never worn the brand before, I love me a good opportunity to try on jeans. ;) And I'm so glad I did, as I fell in love with the line. First of all, the pair I'm wearing–the Jessica Low-Rise Legging (some sizes on crazy sale via Amazon)–is incredibly warm, amazingly soft and stretchy, yet doesn't stretch out by the end of the day. (And I had an active day today. I rearranged my entire classroom and re-wallpapered its bulletin boards.) The brand also has a much better price point compared to some of the other designers out there right now. And most major department stores like Lord & Taylor and Nordstrom carry them, as do retailers like Urban Outfitters, Zappos and 6pm.com. What's not to love?! So check 'em out!