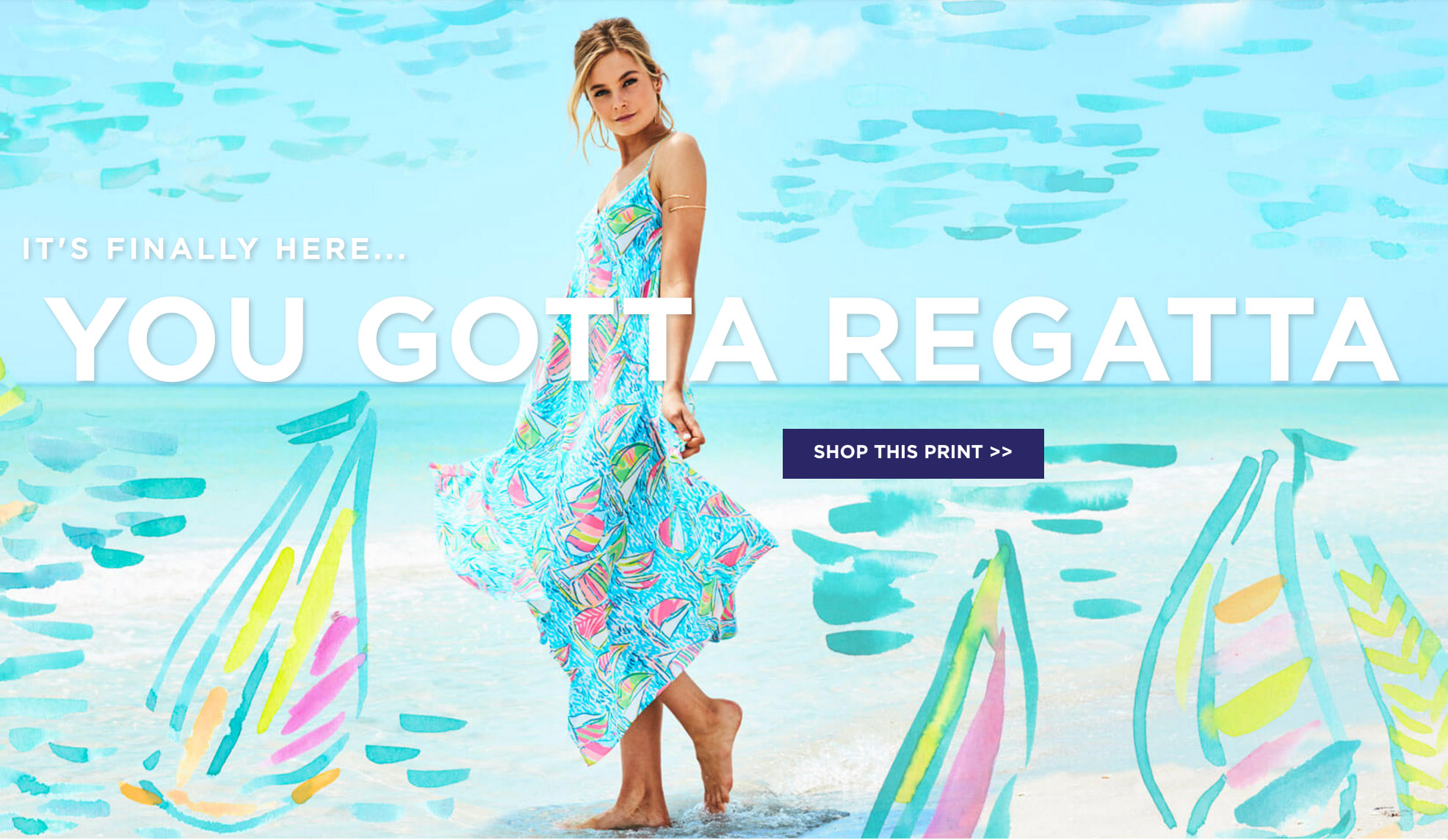 If you're a Lilly Pulitzer fanatic like me, you'll be absolutely delighted to hear that one of the company's most popular prints–"You Gotta Regatta"–is back for a limited time. So exciting. If you also missed the boat (see what I did there?) on the print when it was originally released, now's your time to pick up something special!

I decided to spring for the Elsa top, as you know how much I'm obsessed with Elsas, and I really can't fit into anything else right now. ;) But I adore the shorts, short swing dress, and the shift dress. Shipping is free, and summer just started. Might as well treat yourself, #amiright?

Also, Lilly just released its new agendas, so don't forget to grab one while they're still available! I use the size large, and I'm definitely getting this one. (Jumbo is pretty massive, and I only recommend it if you don't plan on taking it off your desk. Then it's magical! The medium is great for students who are on-the-go more often than I am, and the small is perfect for purses.)
Happy shopping, Ladies! Let me know what you snagged!
Not "You Gotta Regatta," but I can't even tell you how excited I was to snag this dress on sale last year as "Red Light Return" is pretty similar! (Original post here.)