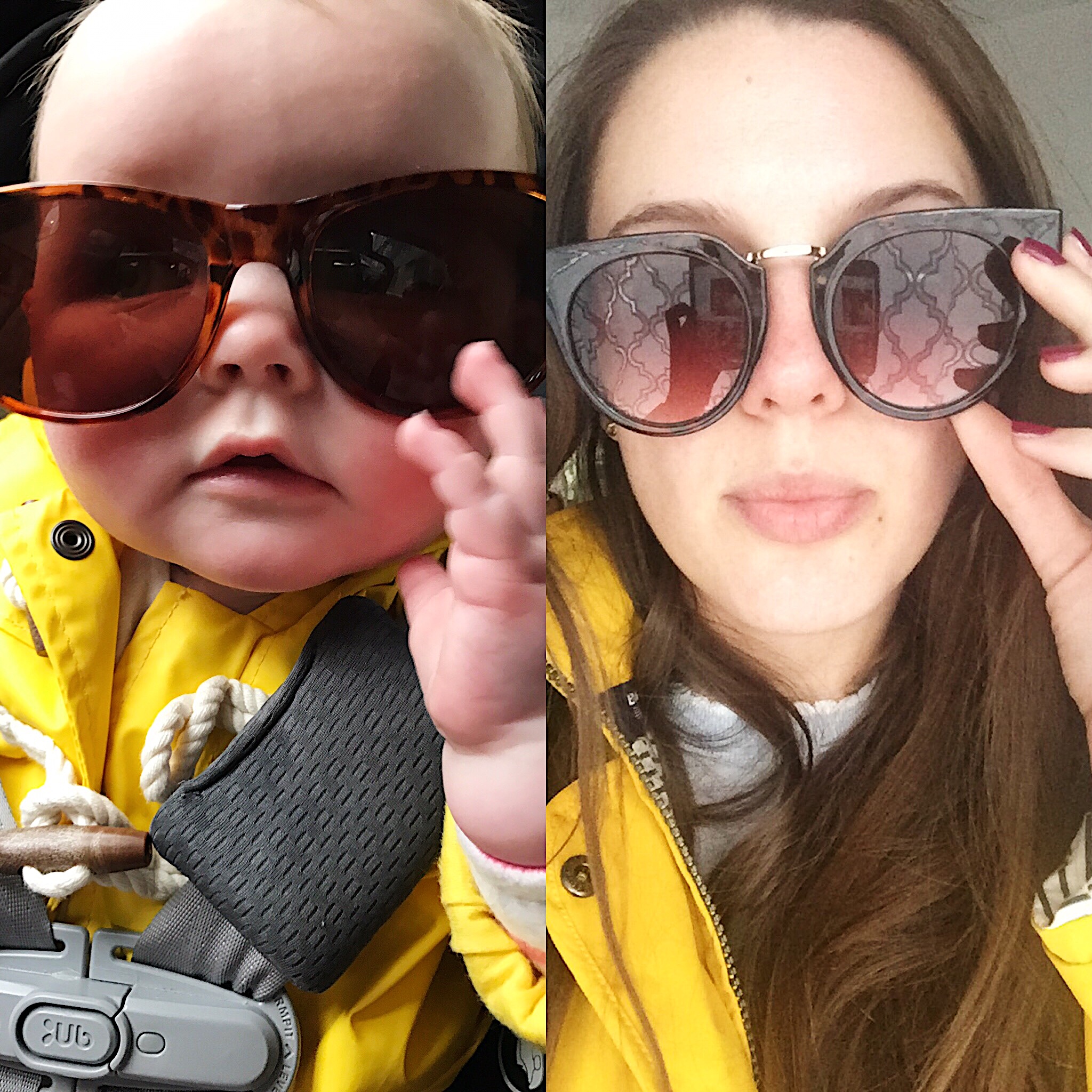 I'm sorry, but is this not the funniest/cutest pic ever? Oh, Auntie Jess! (Infamous Barbour rain coat here and here.)
Hello, friends! By the time you're reading this, the Larkin Family will either be in the air or in California. I can't even tell you how excited we are. This is our first real vacation in over three years, as we had the cross-country move, fertility treatments that tied us to Chicago, and then Emma's arrival. :) I can't believe it's happening!
By the grace of goodness, I somehow managed to line up a bunch of posts for next week and finish my freelance work ahead of time. (Who am I?!) So I really think we're going to have a wonderfully relaxing vacation! We'll be posting to Instagram, Insta Stories and Facebook while we're in California, so definitely following along. We'd love to have you for the ride. :)
Anyway, here's this week's "Life Lately" post: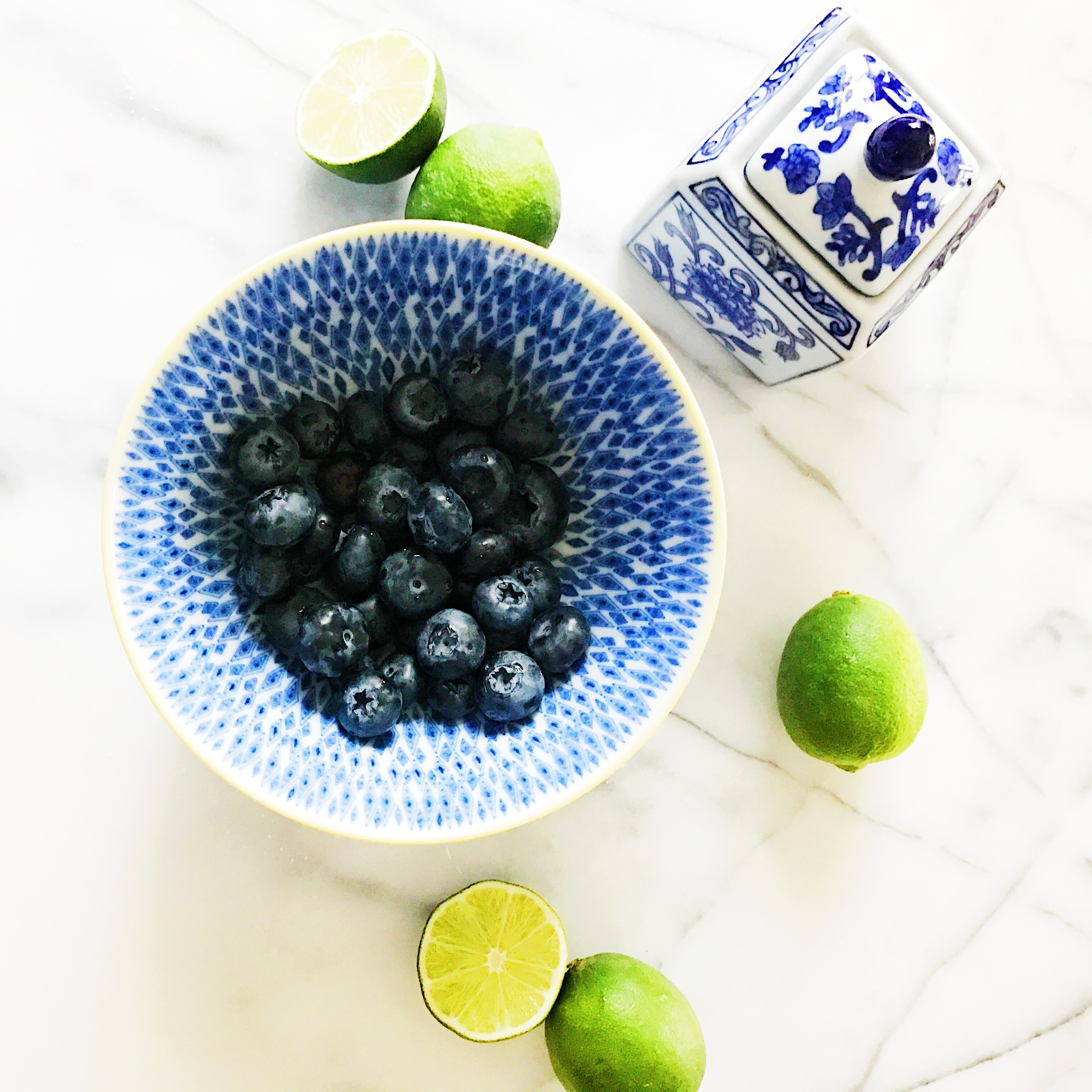 As you might have noticed, Mitch is becoming more and more involved with Kelly in the City, and I almost wish we'd named the blog "Kelly and Mitch in the City," haha. But in all seriousness, the hubby loves cooking, and has expressed a real desire to start doing some recipes. I'm pumped! Not only is it new for us, it might get me into cooking AND dissuade me from eating takeout and bagels so often. (I love Chicago, but the city's bagels are the worst.)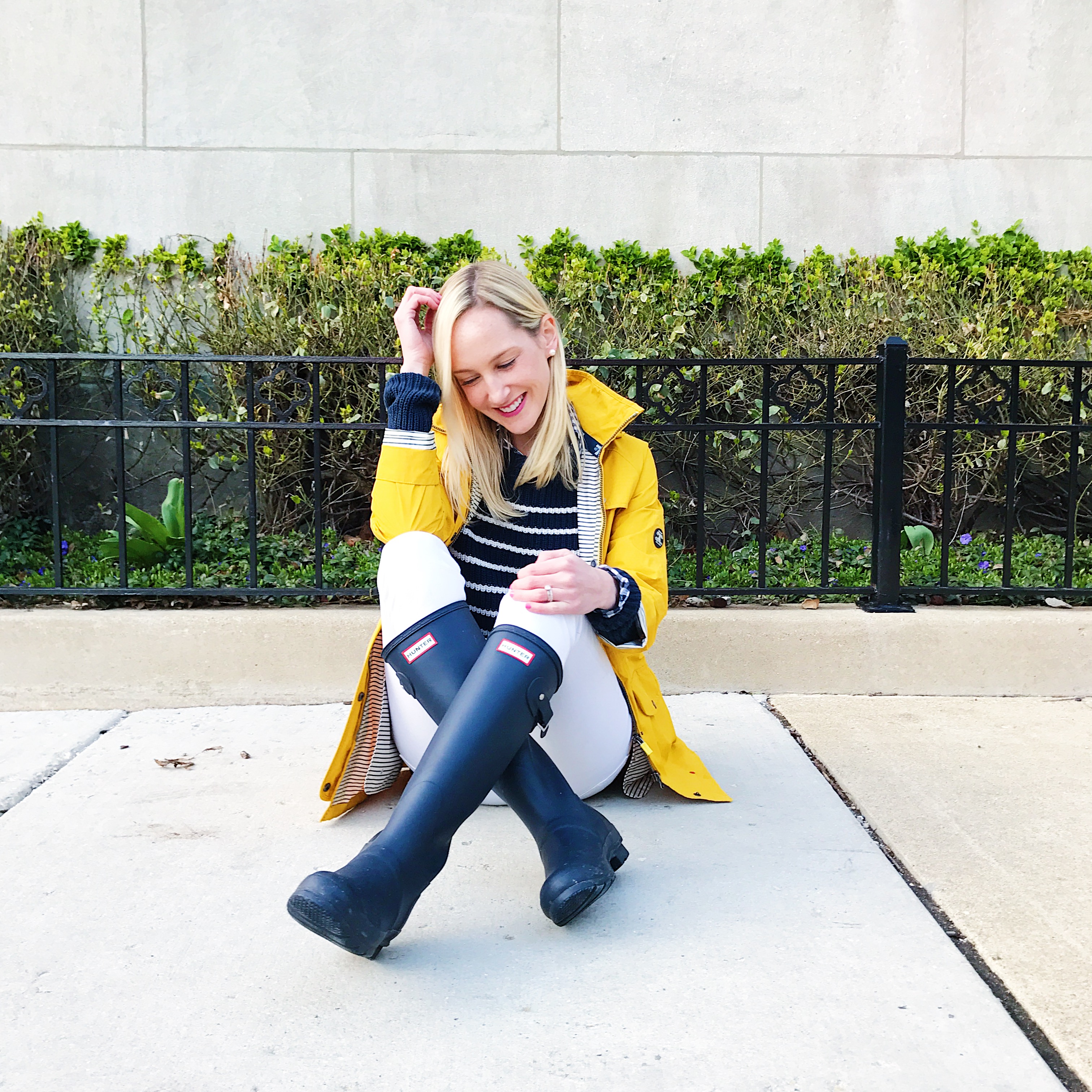 Totally rained for a week straight and only when I broke out my rain gear did the sun come out. Whatever. (Here's that Barbour rain coat again. You can find it here and here. Jess and I wear a LOT of the same stuff. Also wearing my favorite white skinnies and the classic Hunters.)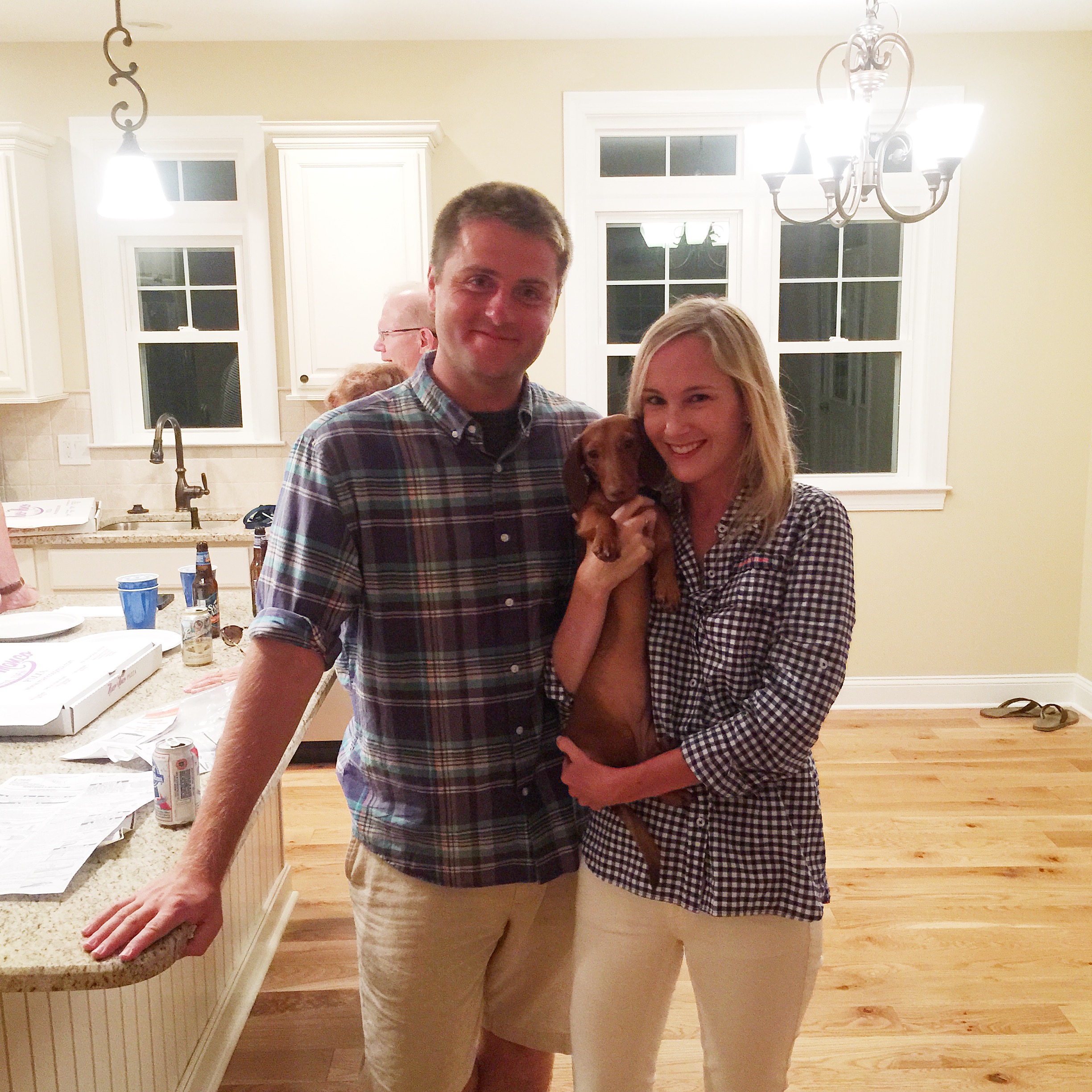 Found this pic on my phone the other day. Closing day in Ocean City a couple of years ago! Cannot WAIT to get back there. Just booked our tickets for Memorial Day Weekend. Jersey Shore, here we come! (Wearing Vineyard Vines)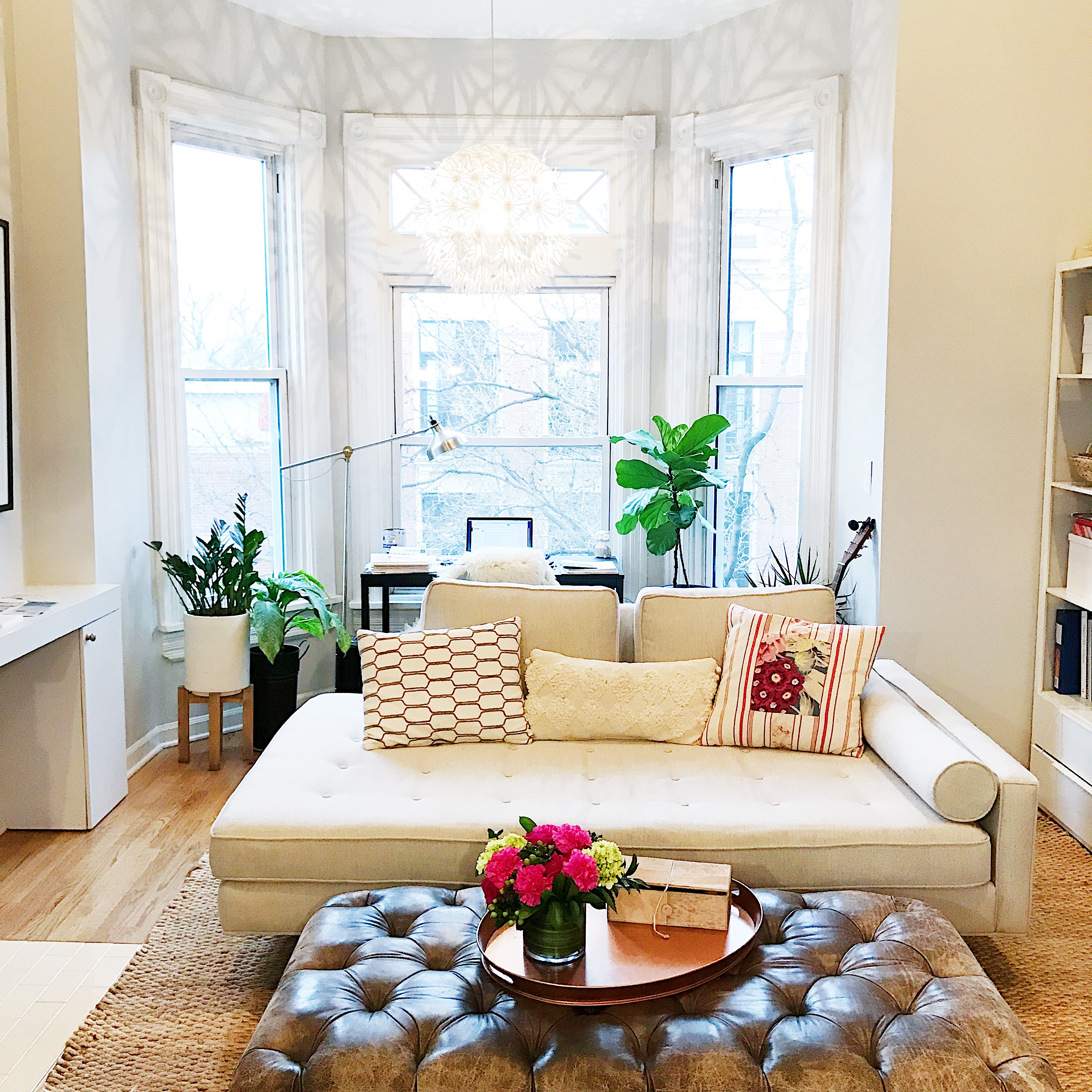 Can you even get over how beautiful Kira's place is? I cannot WAIT to shoot a home tour with her! Every room is perfect and I admire her sense of style so much. Also, everyone chime in and tell her NOT to get rid of her ottoman coffee table. It's so cool.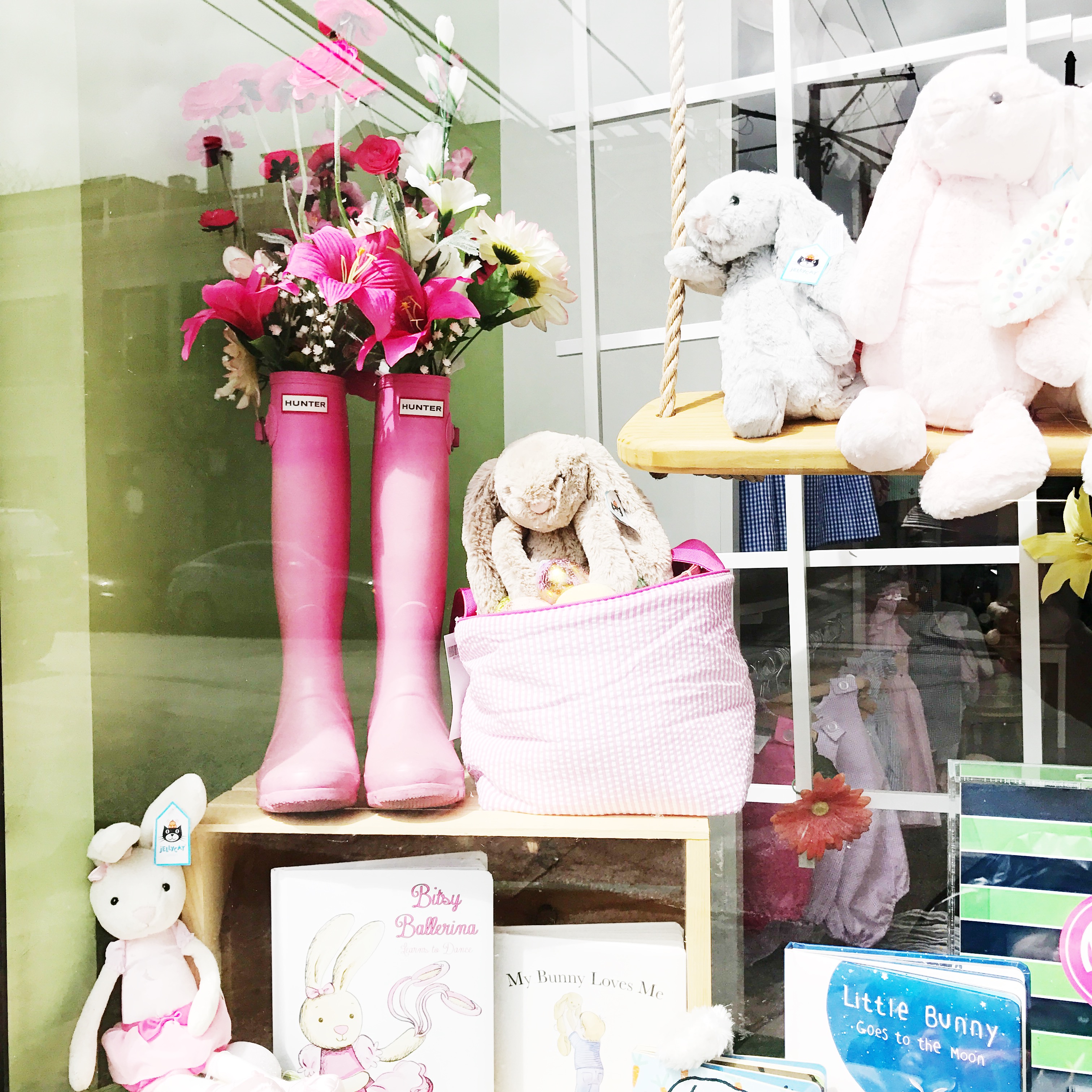 Monograms on Webster has been killin' it with their window displays lately. So sweet!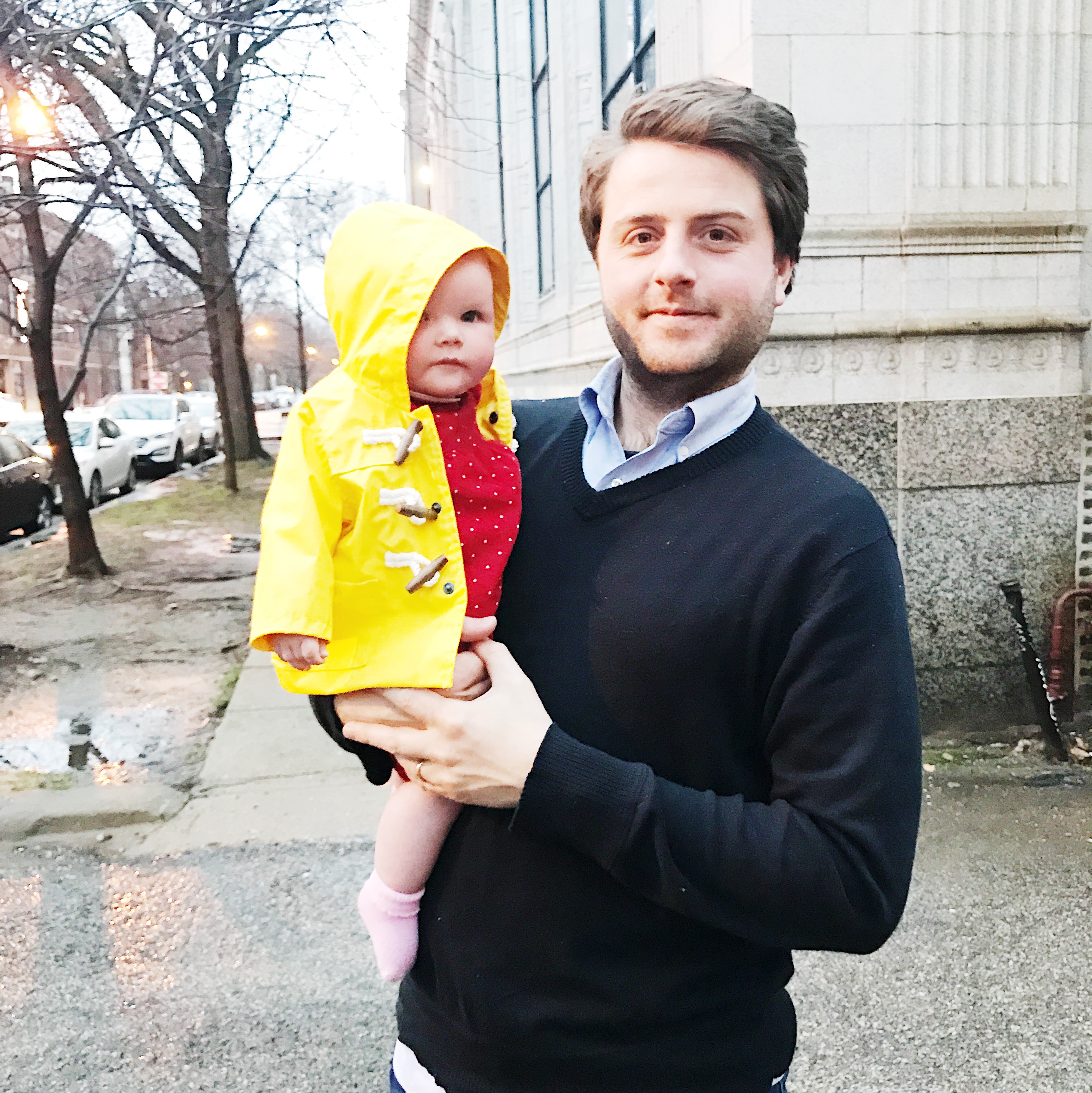 Sushi date night with my main squeezes and our friends Casey and Jeff. Emma's wearing this tiny rain coat.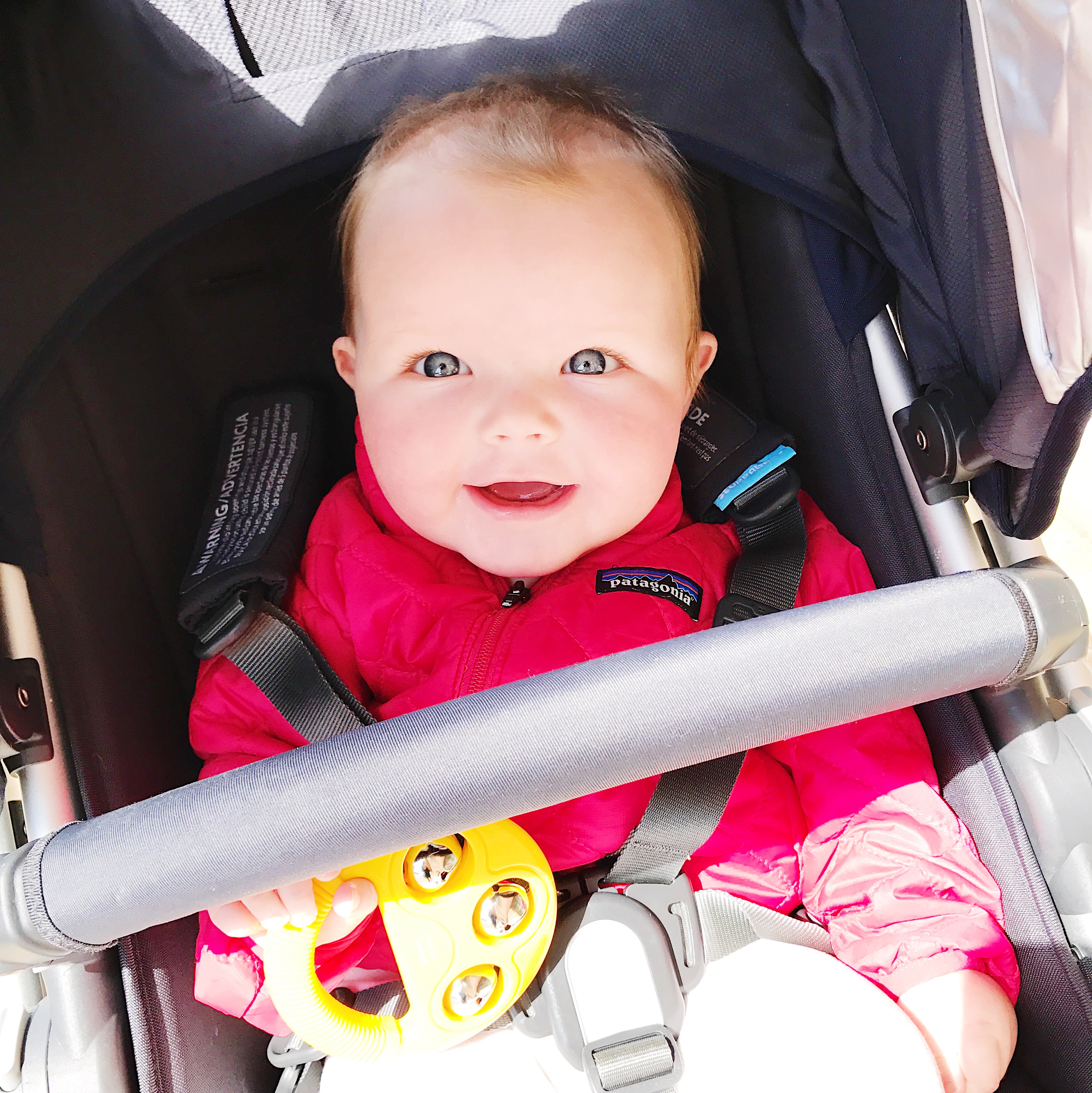 The sun came out and we went to the toy store! Emma's wearing Baby Patagonia.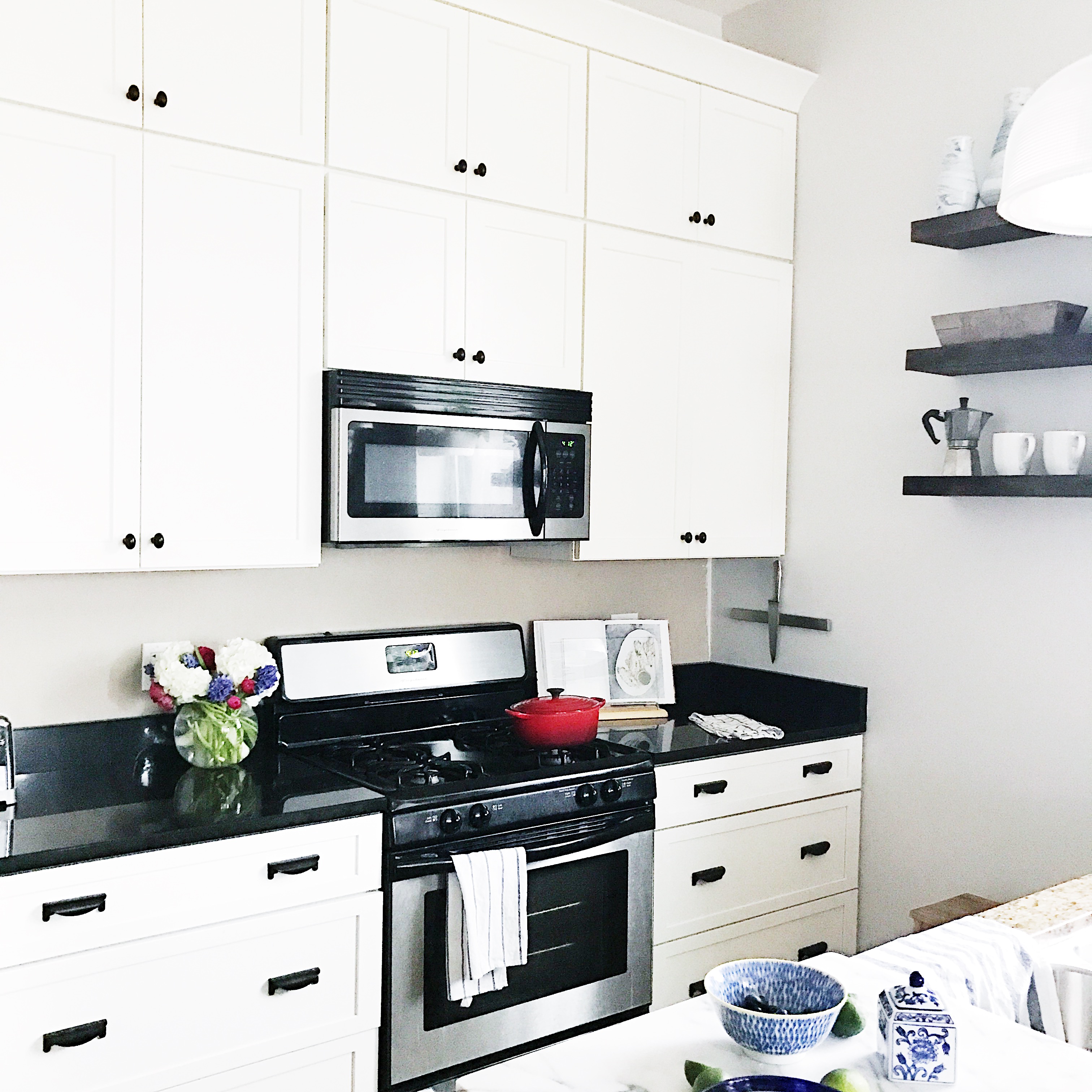 Back to Kira's place. She has my dream kitchen!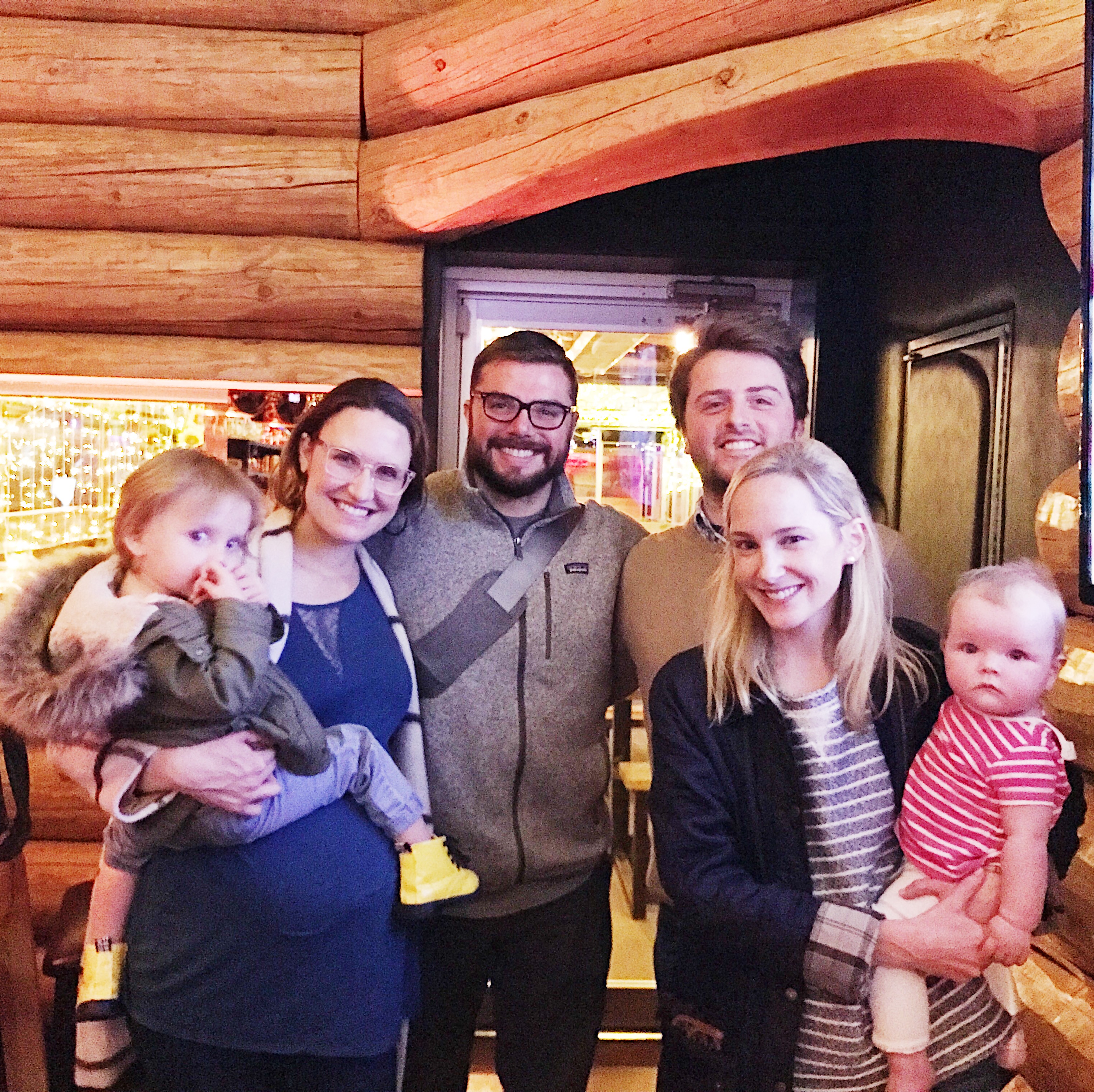 Pizza at Homeslice in LP on a rainy night with Emily, Doug and Gracie. Love these three–about to be four–so much!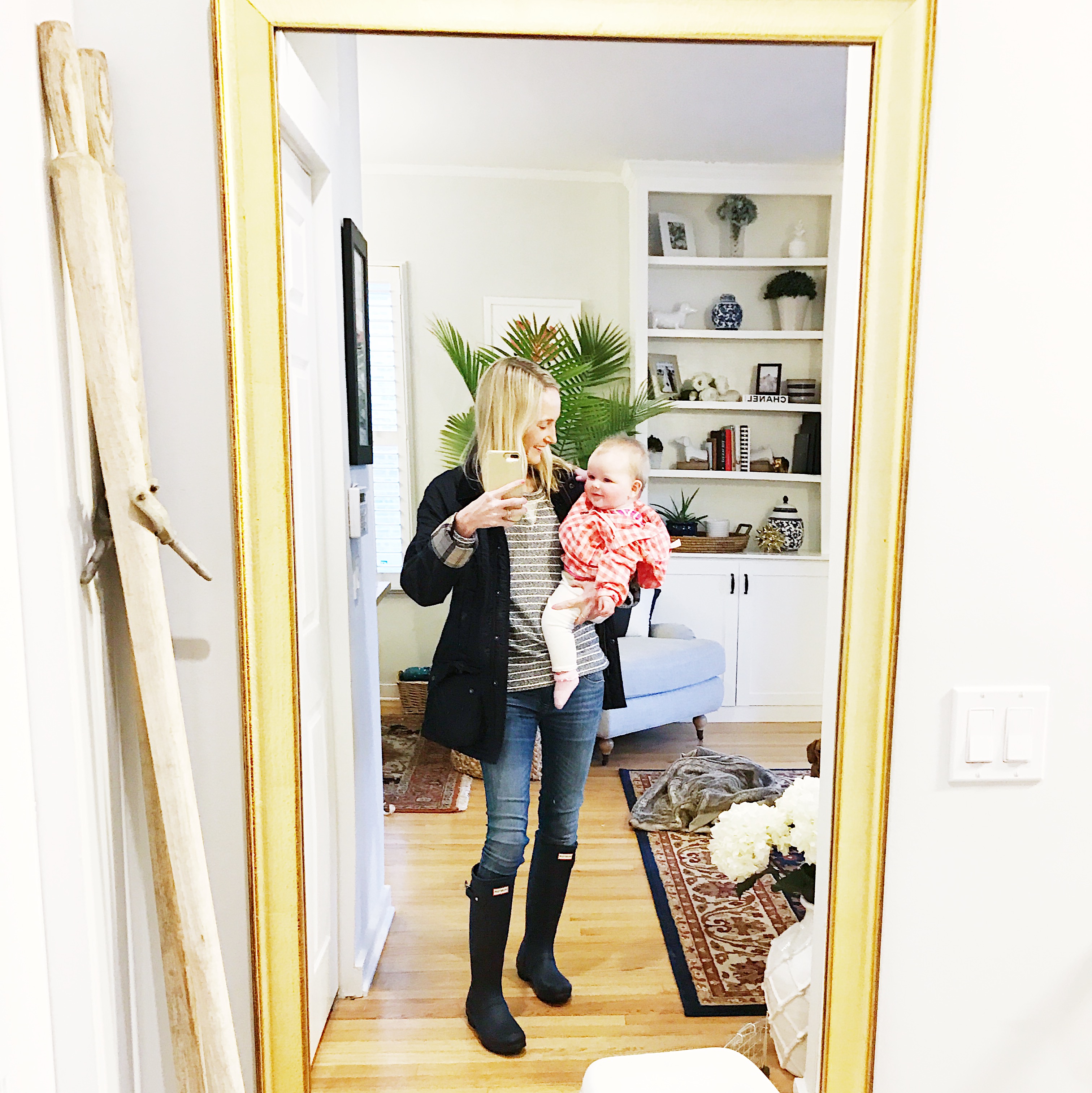 Same night. Can't tell you how much I'm looking forward to sunshine! Wearing my favorite Barbour (also available here and this is the newer version), my favorite day-to-day jeans which are on sale, those navy Hunters again, and an old Gap sweatshirt. Love my classics!
Two teeth for Emma! Please excuse the puff. ;) Only way we can get her to show us her teeth.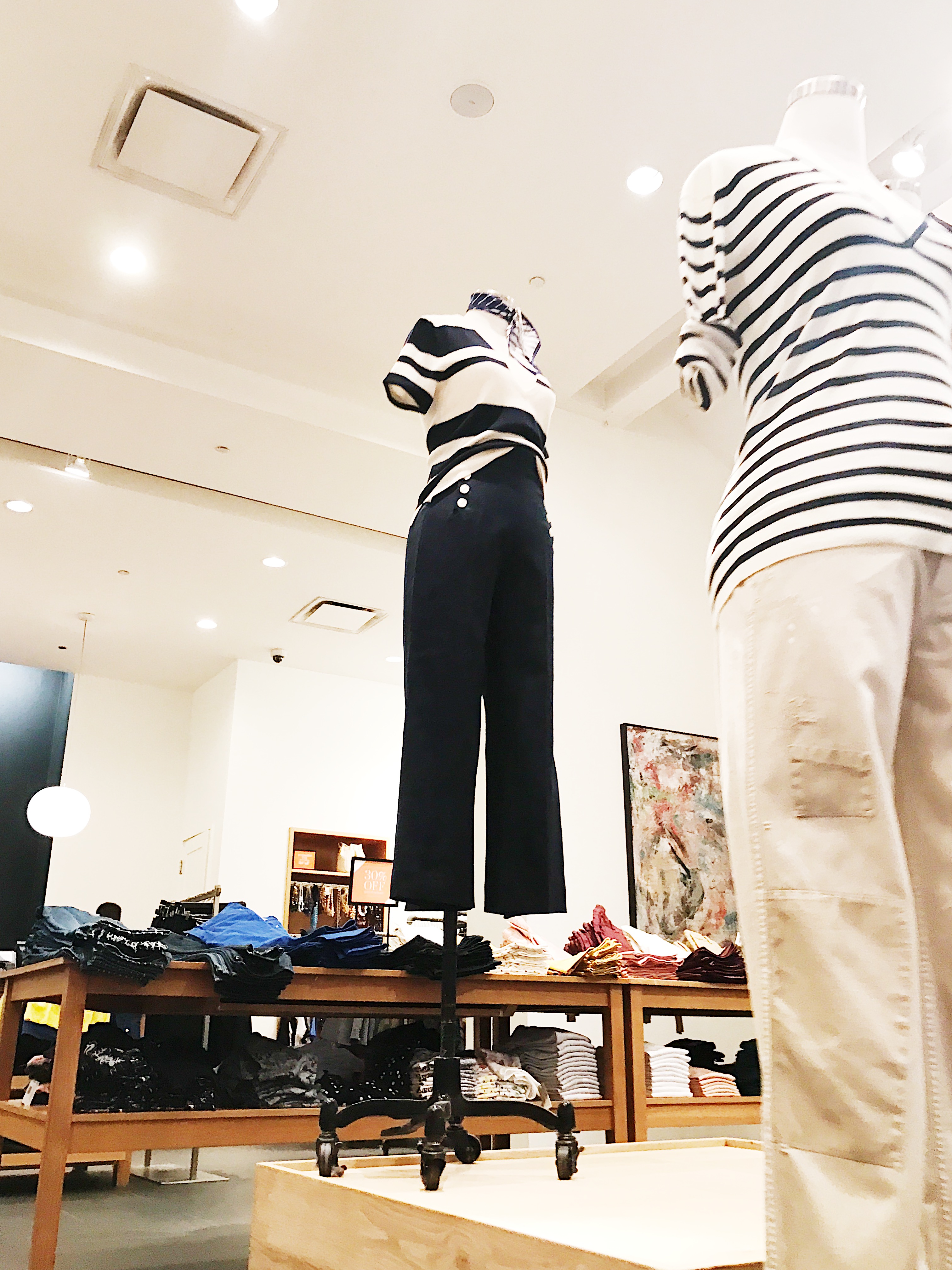 Guys, I gave Emma my phone while we were in J.Crew shopping for new linen t-shirts (THE BEST, if you haven't tried them yet), and she took her first photo all on her on. Mitch, I think you're screwed. Girlfriend is eight months old and already loves J.Crew. The good news is that she's apparently very artistic and frames photos excellently.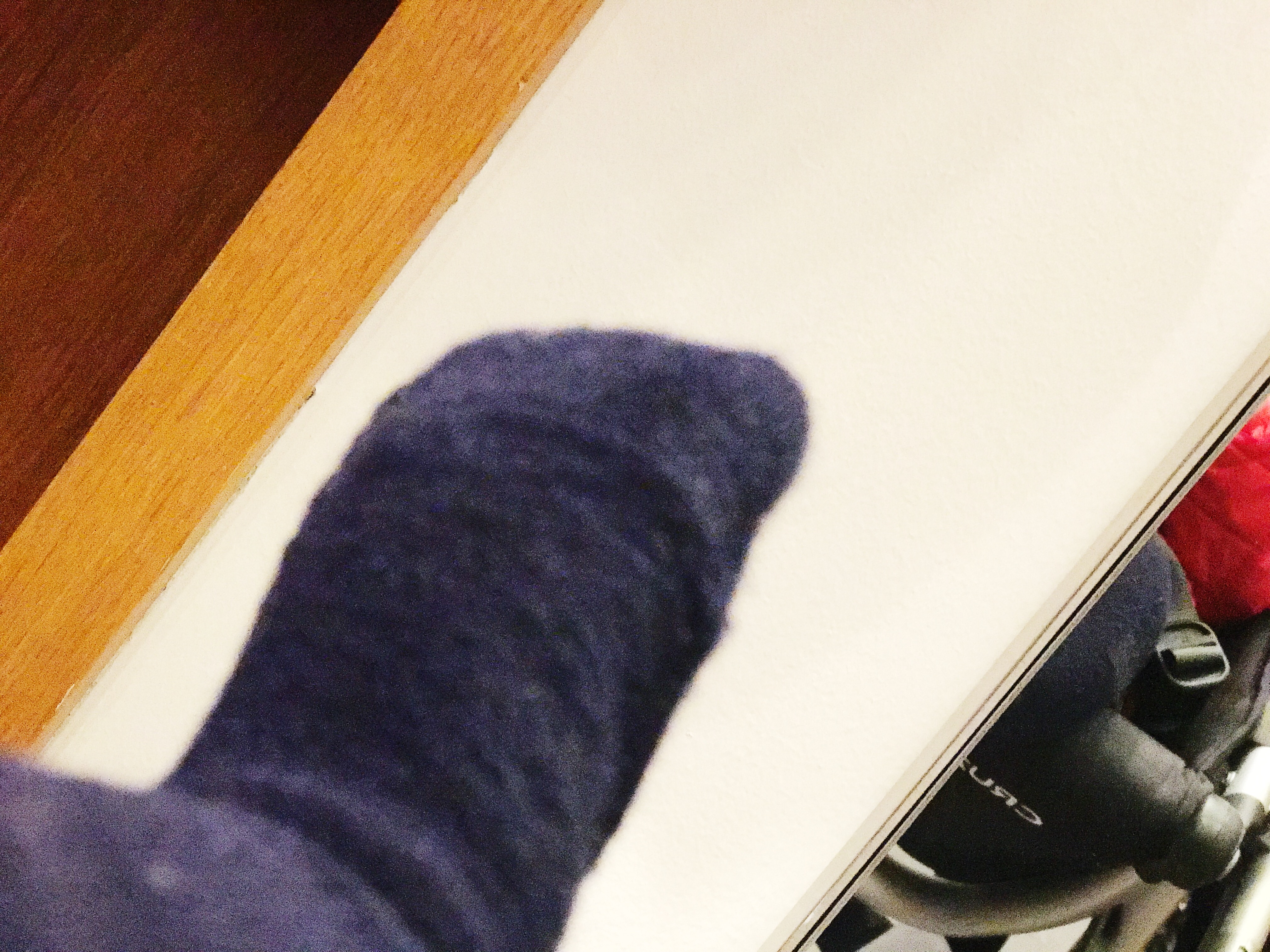 Then again, the subsequent photo was a picture of her foot. So…