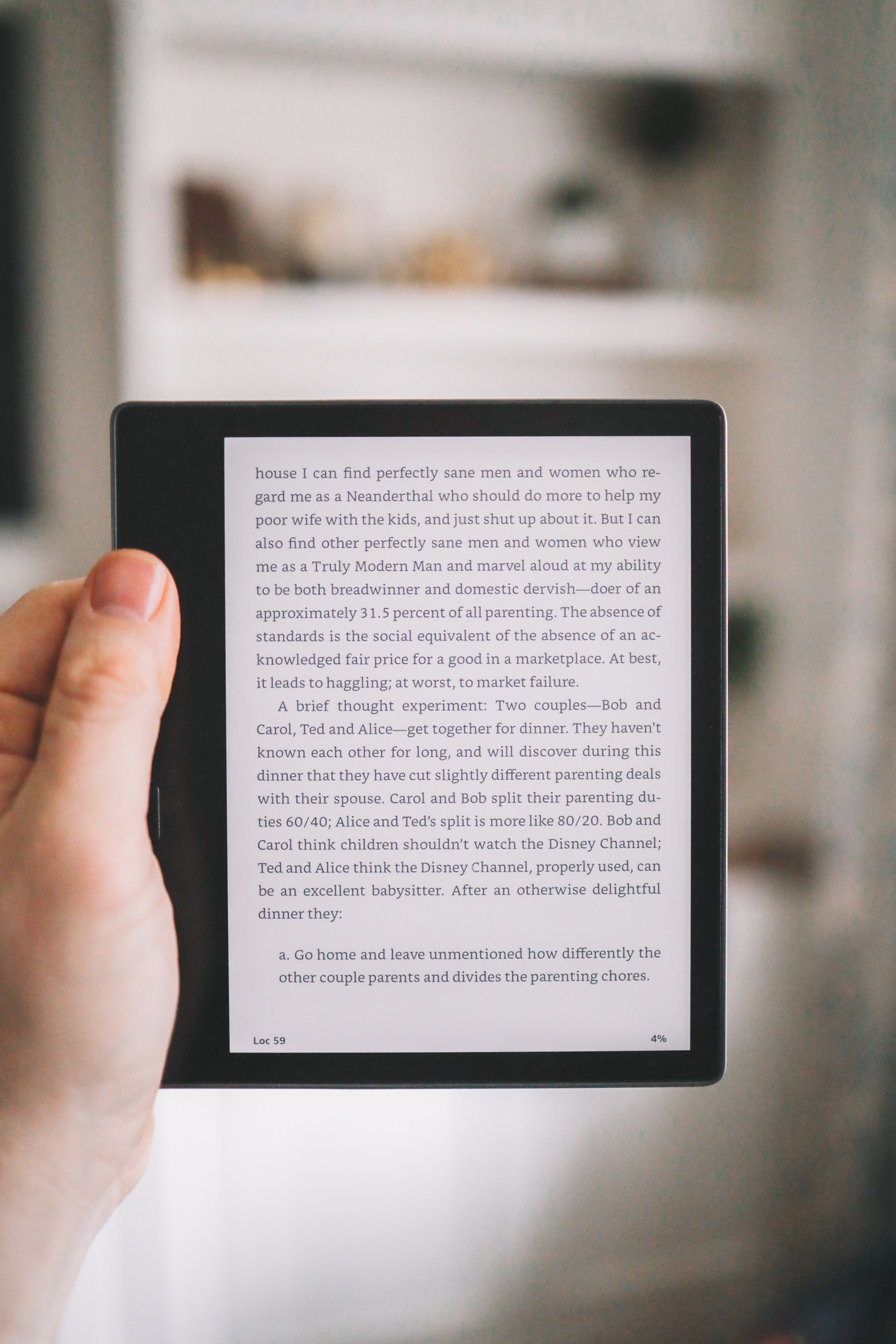 Mitch here!
As you might imagine, my wife is nearly impossible to shop for. So this past Christmas, in an impressive fit of both procrastination and desperation, I bought her a Kindle and sealed the gift with a story about how we're finally going to have time to relax and read in the new year. I then got jealous of her Kindle and spent two weeks obsessing over and reading about them so I could buy one for myself. So now that I'm a Kindle savant, I figured I'd share my newfound Kindle expert Status with any of you who are Kindle-less.
What are Kindles like now?
A lot has changed since you shoved your last Kindle in a drawer and forgot it existed. Unlike many of Amazon's bizarre new products, there have been a series of thoughtful improvements made to the Kindle to the point where it's worth considering again.
And while Kindles are more thoughtfully designed than ever, the lineup is a bit confusing. There are now a pile of products with the name "Kindle," and it might take a second to figure out which is right for you.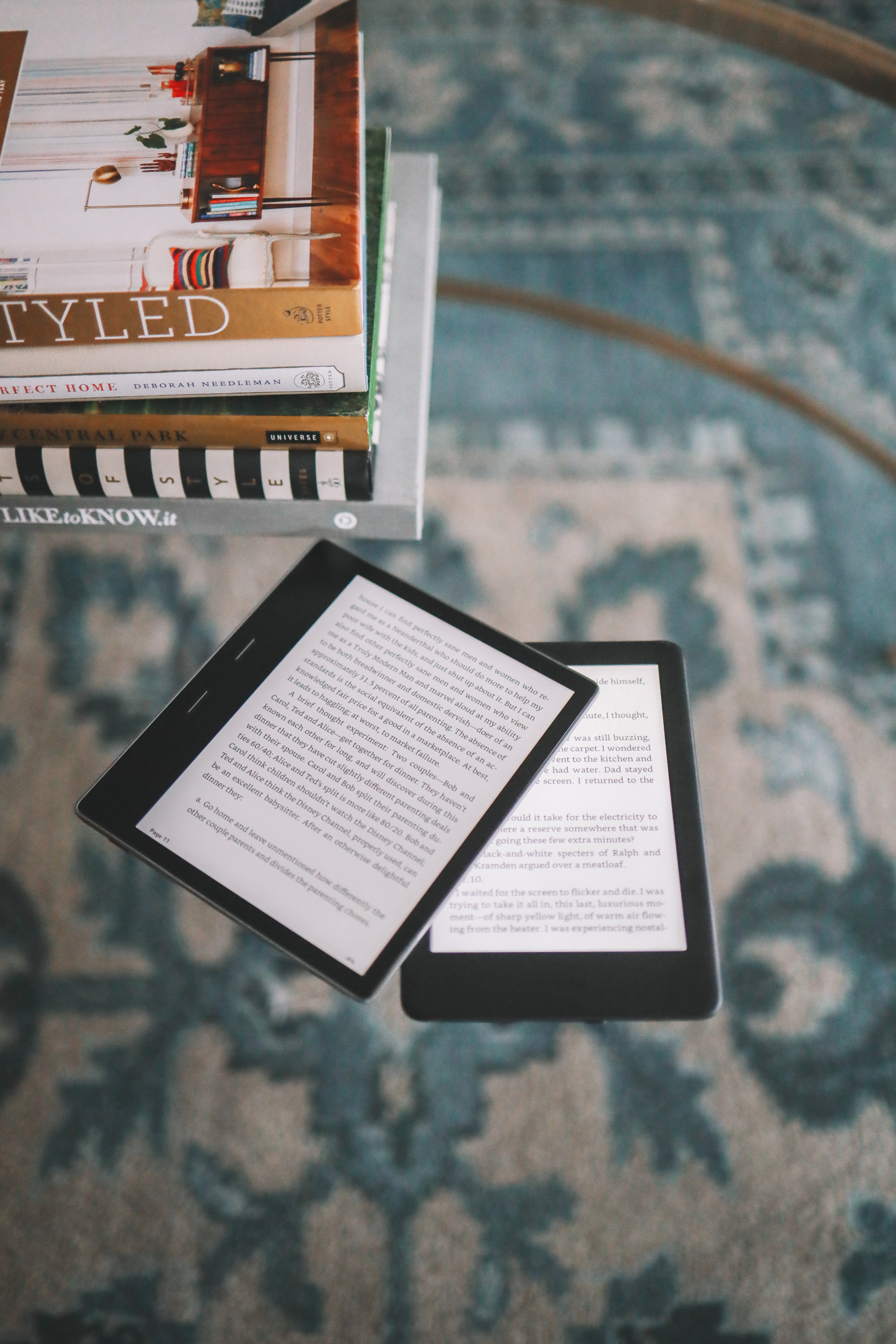 The Options
1.Kindle Fire $50: This thing is not a Kindle–at least not in the traditional sense. The Kindle Fire is a versatile little tablet with apps and games, and at $50, it's the cheapest and most versatile device in the lineup. But I find that if I have email or YouTube at my finger tips, very little reading will get accomplished–which sort of defeats the purpose here.
Shopping Tip: The Kindle Fire goes on sale for $30 all the time. If you're not in a rush, use the site camelcamelcamel.com to set a price alert for the next sale.
2. Kindle $90: If you need a refresher on just how far the Kindle has come, take a look at what the first Kindle looked like. Since then, they've removed the buttons, improved the screens, added a light and cut nearly $300 off the price. The Kindle is now a super-simple reading machine that carries the world's collective literature right in your pocket for under $100. Pretty nuts if you think about it.
In short, this is the Kindle you should buy. It basically has every feature of the Kindles listed below and often goes on sale for $50.
Shopping Tip: Amazon will give you $30 off if you're willing to display advertisements on your Kindle screensaver. They call it "Special Offers" and it's barely noticeable. Amazon also sells new Kindle for Kids devices which look perfect for young readers.
3. Kindle Paperwhite $129: The Paperwhite is the Kindle Amazon wants you to buy. You can tell because they claim it's the best-selling Kindle… and there's simply no way that's true. The Paperwhite adds a few features that were cut from the "Kindle" to achieve its lower price point, including waterproofing, an extra LED light, a higher resolution screen and the option to add on wireless networking to the device.
I don't see how an extra light or higher resolution justifies the price, but a cellular-capable Kindle wirelessly syncs your page progress back to the Kindle app on your phone so you can sneak a few pages here and there throughout your day.
Shopping Tip: Amazon offers refurbished Kindle Paperwhite devices at a discount. I'm a big proponent of buying refurbished electronics because I'm cheap. But also, rrefurbs come with standard warranties and they typically receive more rigorous quality control testing than standard devices. But, yeah, they're less money and I like that.
4. Kindle Oasis $250: This is the premier Kindle of the bunch. At first glance, it's a little bizarre looking with its ergonomic grip and finger pad, but this device was over-designed to the point of ridiculousness. It has an aluminum body that gives it a premium feel over its cheaper siblings, it has an adjustable warm light with 20 more LED zones than the Paperwhite, and you can read it underwater for up to an hour. (Perfect for all the mermaids that are reading this right now.)
This is the Kindle for suckers like me who like researching and buying devices a lot more than they do reading books.
Shopping Tip: Amazon sells used devices under the "More Options to Buy" tab on each listing page. If you're lucky, you can nab nearly new products at considerable discounts. I got the Kindle Oasis for $130 from the "Amazon Warehouse" this way and it's in perfect shape.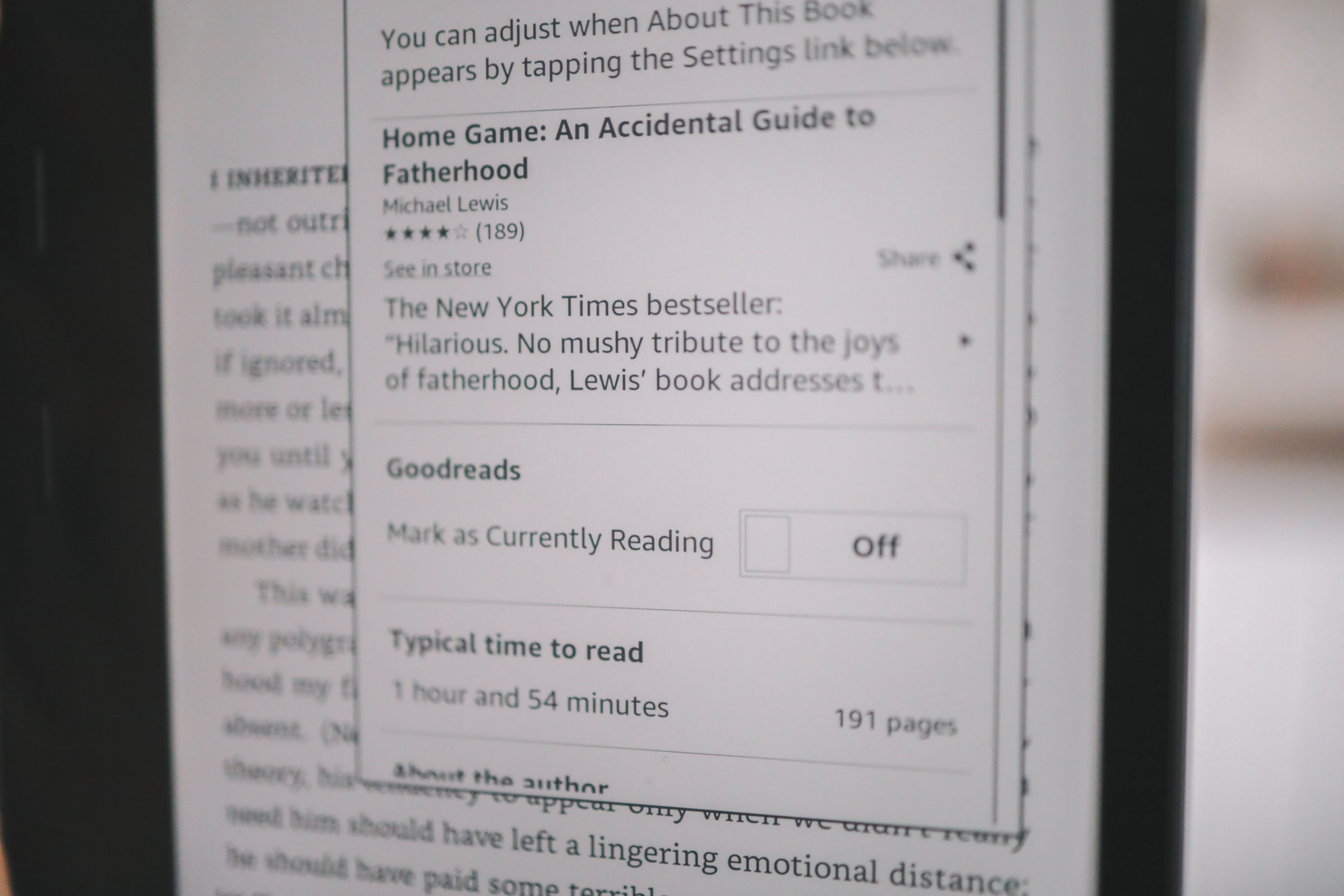 A Few More Kindle Tips
VoiceView: I'm not a strong reader. I get distracted and sleepy after a few pages and honestly, I could never made much of a dent in my reading list despite my best efforts. Luckily, these Kindles ship with software that will straight up read your books to you via bluetooth headphones.
This feature used to be known as Text-to-Speech, which Amazon removed from their Kindles when they bought Audible for obvious reasons. This new VoiceView setting is hidden as an accessibility feature but if you're willing to  navigate a few menus, it's easy to operate. I like to put a single AirPod in and follow along as the Kindle reads to me at a blistering 1.75x speed. It paces me, keeps me engaged and prevents me from drifting off too far from the text at hand. I crush books this way and am finally making progress on my reading list.
Goodreads: Speaking of that reading list, Goodreads is a social network that keeps track of the things you're reading and connects you with friends and like-minded readers. Kelly used Goodreads in her English classes back in the Bronx to facilitate literary discussions, and it's really the perfect thing for finding your next great book.
Amazon bought Goodreads in 2013 and now each Kindle ships with Goodreads functionality right on the device. So check me out on Goodreads @mitchlarkin. I need good book recommendations!
Libby: Remember the library? What a quirky concept that was. It turns out that the library still exists and it rocks. They have an app that'll beam books straight to your Kindle for free! I'm no expert, but I like getting things for free so I'm all about this. You do need a library card, you'll often need to wait in line for a book to come available, and, yes, your "loan" expires after 14 days. But there are no late fees in the digital world and I kind of like the deadline to finish a book.
Kindle On Your Phone: These Kindle devices are designed to work seamlessly with your phone in a couple interesting ways. First, the Kindle app will wirelessly sync your page progression back and forth with your Kindle device so you're never apart from your next page-turner. Also, each Kindle comes with a unique email address to receive any article, blog post or whatever else that you find online. It's super simple and it works flawlessly.
OK, I think I've run out of things to say about Kindles. Let me know what you're thinking below, and as always…
Mitch. OUT!