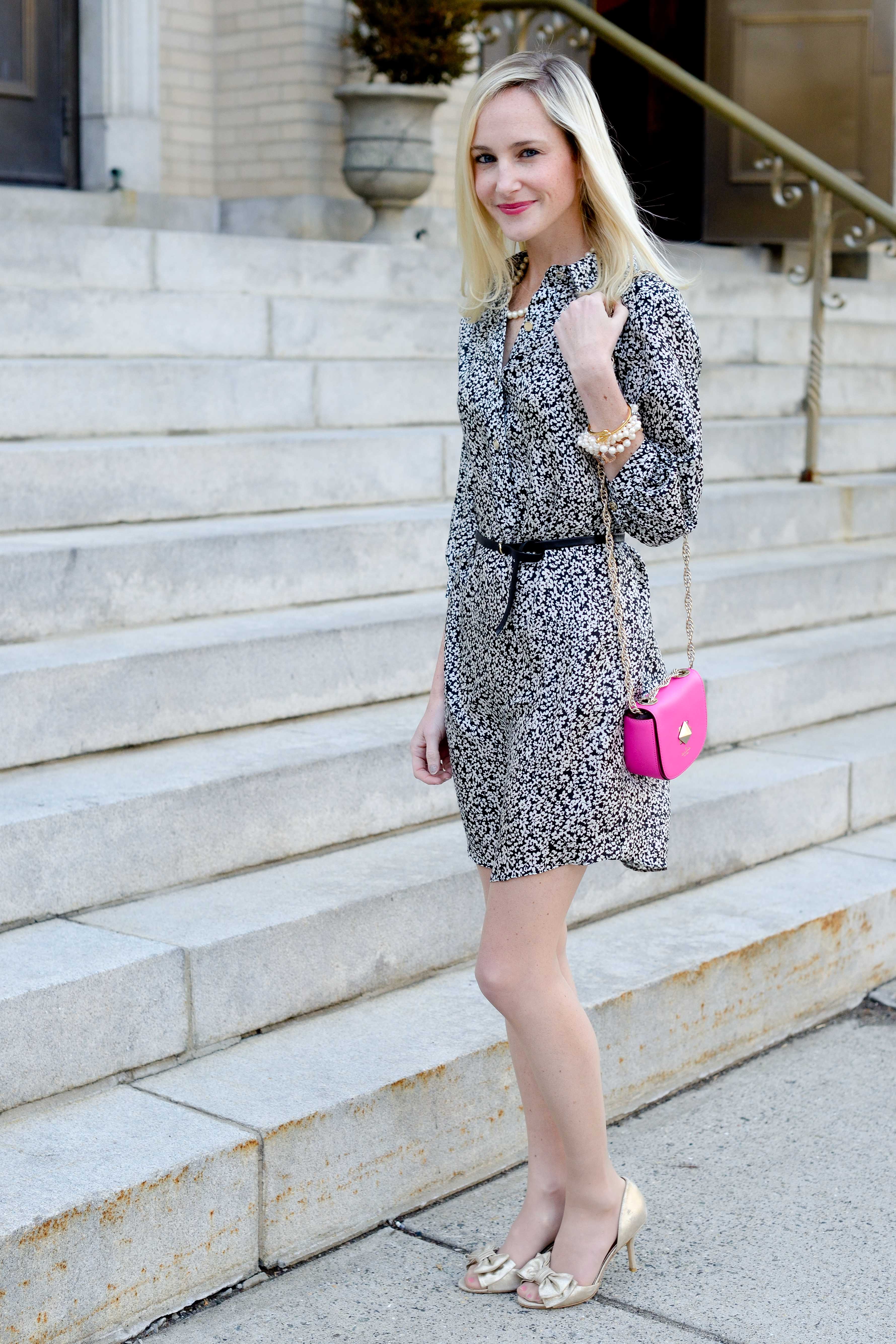 Dress: Leona by Lauren Leonard (c/o) — Nashville exclusive; not available on site. Same print as this top, and same dress here in solid colors. / Belt: Leona (c/o) / Bracelets: Capwell & Co. (c/o) — also available in silver, Hazel and Marie (c/o), and Kate Spade / Necklace: Kate Spade / Pumps: Badgley Mischka (My wedding shoes!) / Lipstick: Clinique (In "Pudgy Peony") / Earrings: J.Crew
I was planning on boycotting skirts and dresses until at least mid-May, but I had to break out this gorgeous new Leona dress for yesterday's date night. ;) So cute, right?! Love Leona.
Hope everyone has a fabulous weekend! Tonight, Mitch and I are headed to the Bryant Park area to meet our friends Darby, Jason, Mandi and George, and tomorrow, we're attending a "group painting party" for our friend Kara's birthday. Have you ever heard of these things?! I'm so excited, haha. I'm not a great artist, but I'll be sure to share my finished product with you guys. It's sure to be hilarious. On Sunday, we're going home to visit my parents for a little pre-Easter celebration, as we're spending the holiday with Mitch's parents out in Illinois this year. Phew! Let the fun begin!