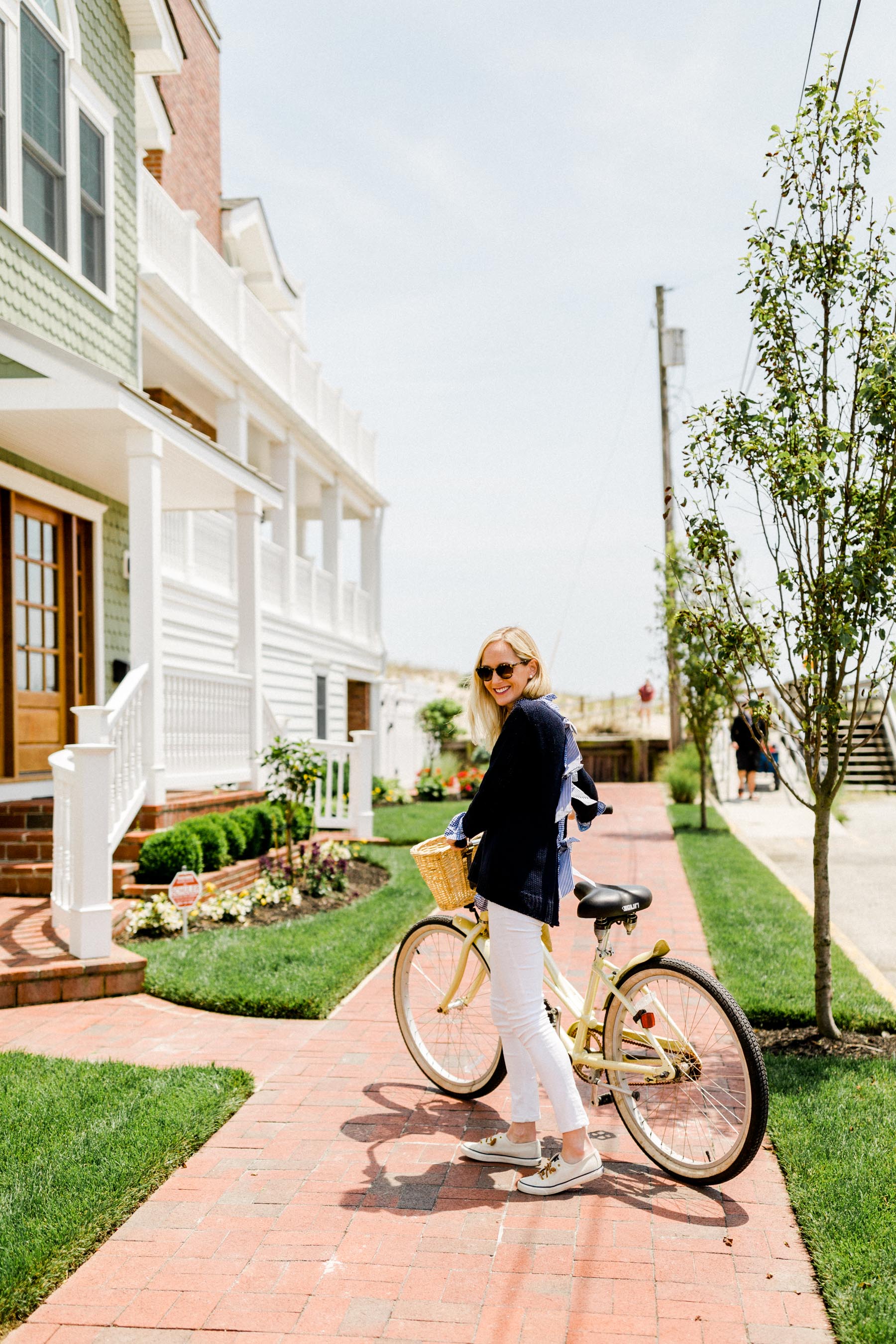 Tuckernuck Bow Back Sweater (Also in white!) and Tote / Sailboat Scarf (On sale!) / Sneakers (Also here on sale!) / Skinny White Jeans (On sale!) / Nearly Identical Sunglasses / Similar Gingham Shirt
Happy birthday, Mom! Love you so much and wish I were in Ocean City celebrating with you today! These OCNJ pics are in honor of you. ;)
The Larkins are off to the lake house for a lovely long weekend, but I thought I'd share some photos from our last trip home to the Jersey Shore… and news that Tuckernuck is having a HUGE sale today! Use code "HBDUSA" to take 20 percent off your entire order as long as it's $200 or more. ALSO, I rounded up the best of the (early) Fourth of July sales here. :)

–> Fourth of July Sale Roundup <–
Be sure to check out Tuckernuck's best sellers section as well as the sale section, as the code applies to both. :) But here are my faves:
Favorites
This bow back sweater (Also in white!) — Yes. It's as amazing as it looks. It's crazy soft and the bows don't become untied. I'm wearing a size small, btw.
This tote
The earrings I'm so obsessed with
This amazingly affordable clutch
The cutest gingham bathing suit
Crazy reasonable (and adorable) top
Mackenzie Top in stripe, blue and white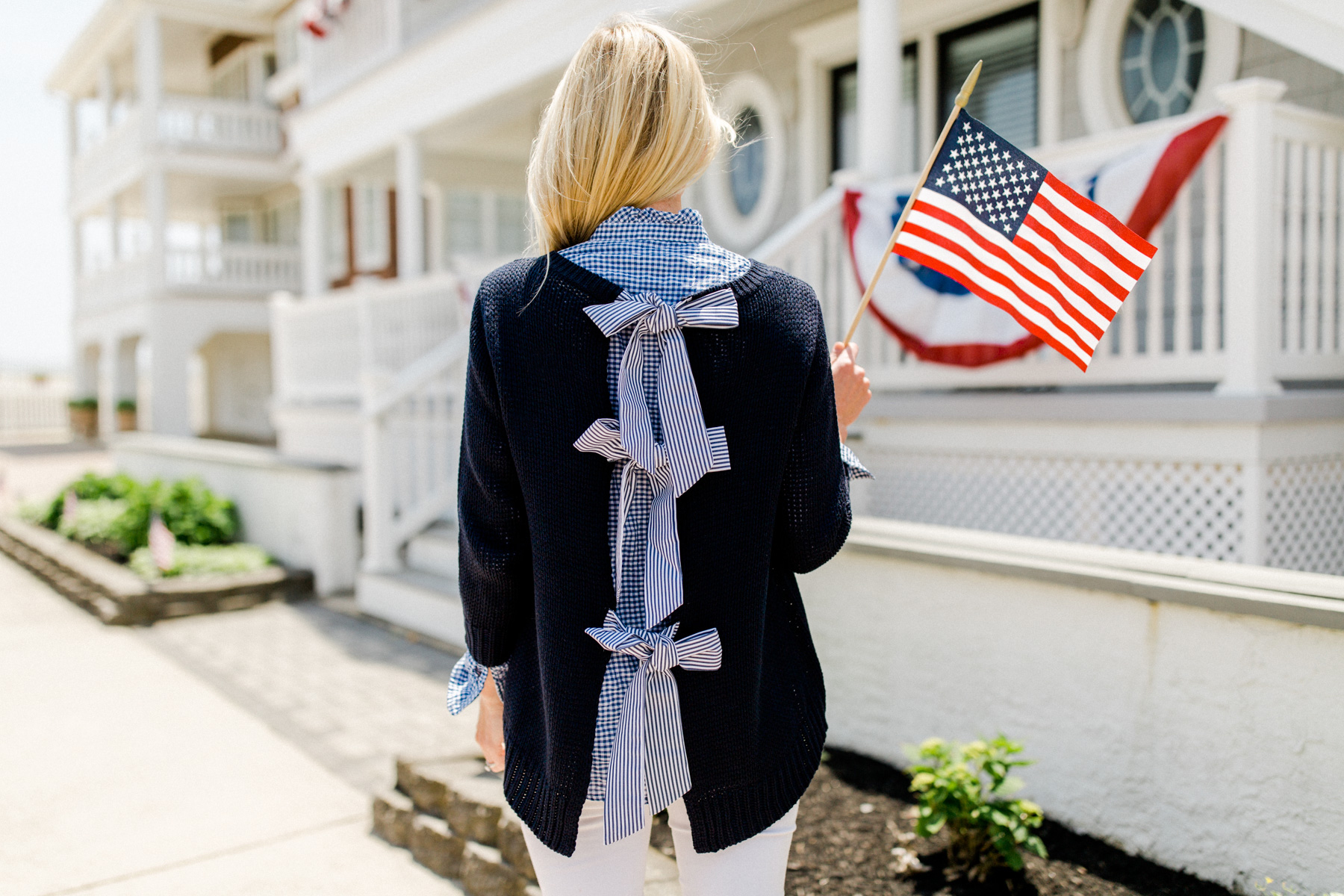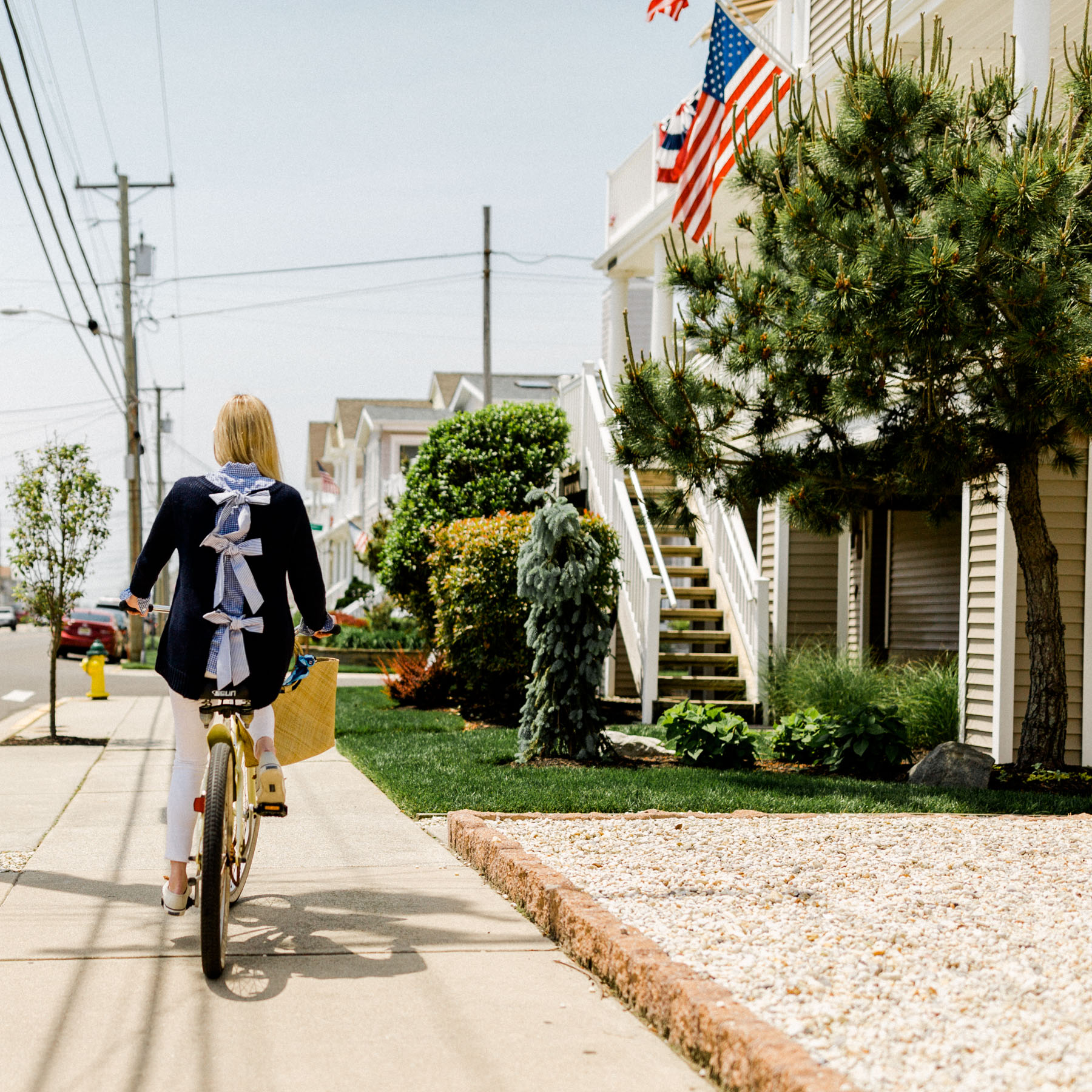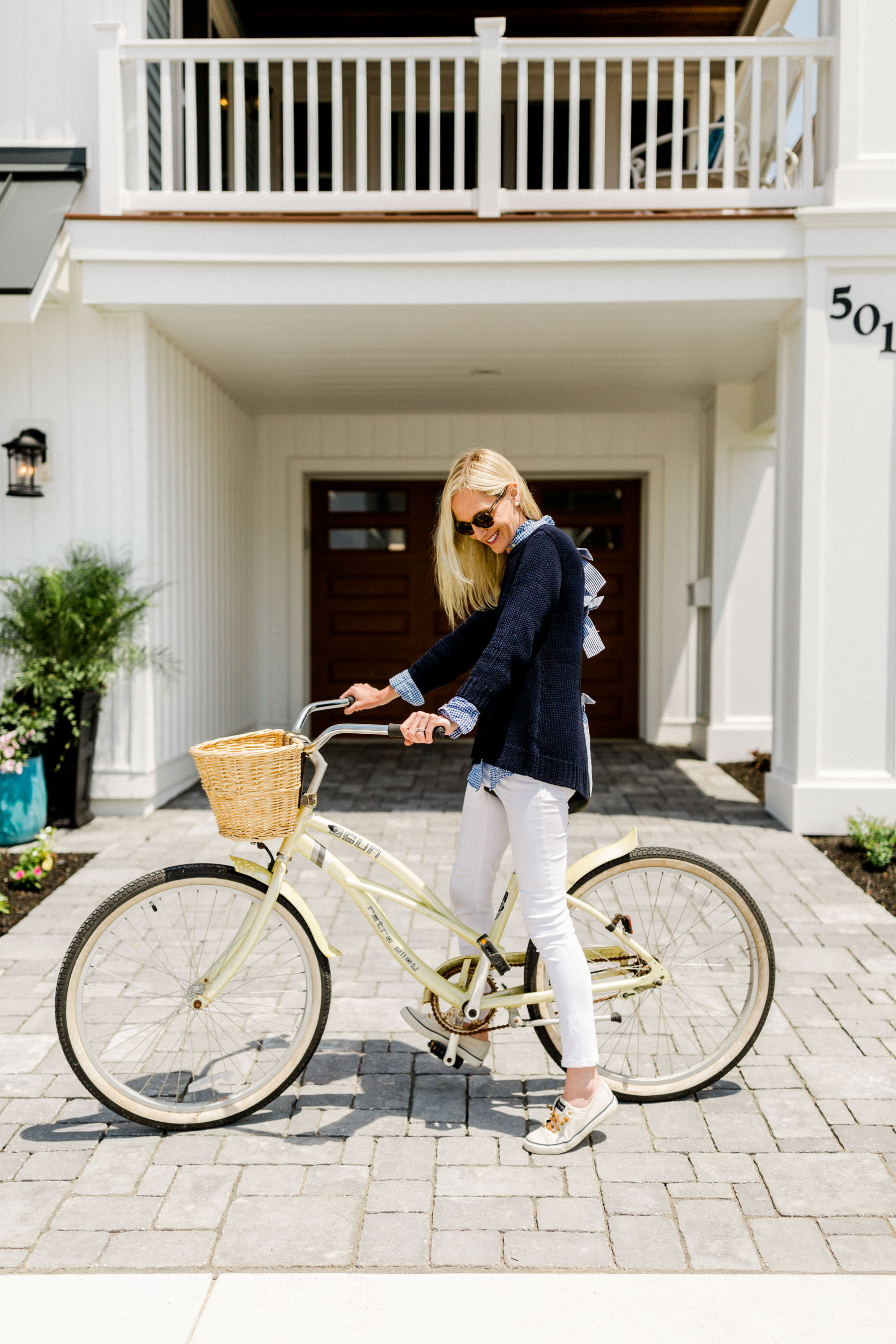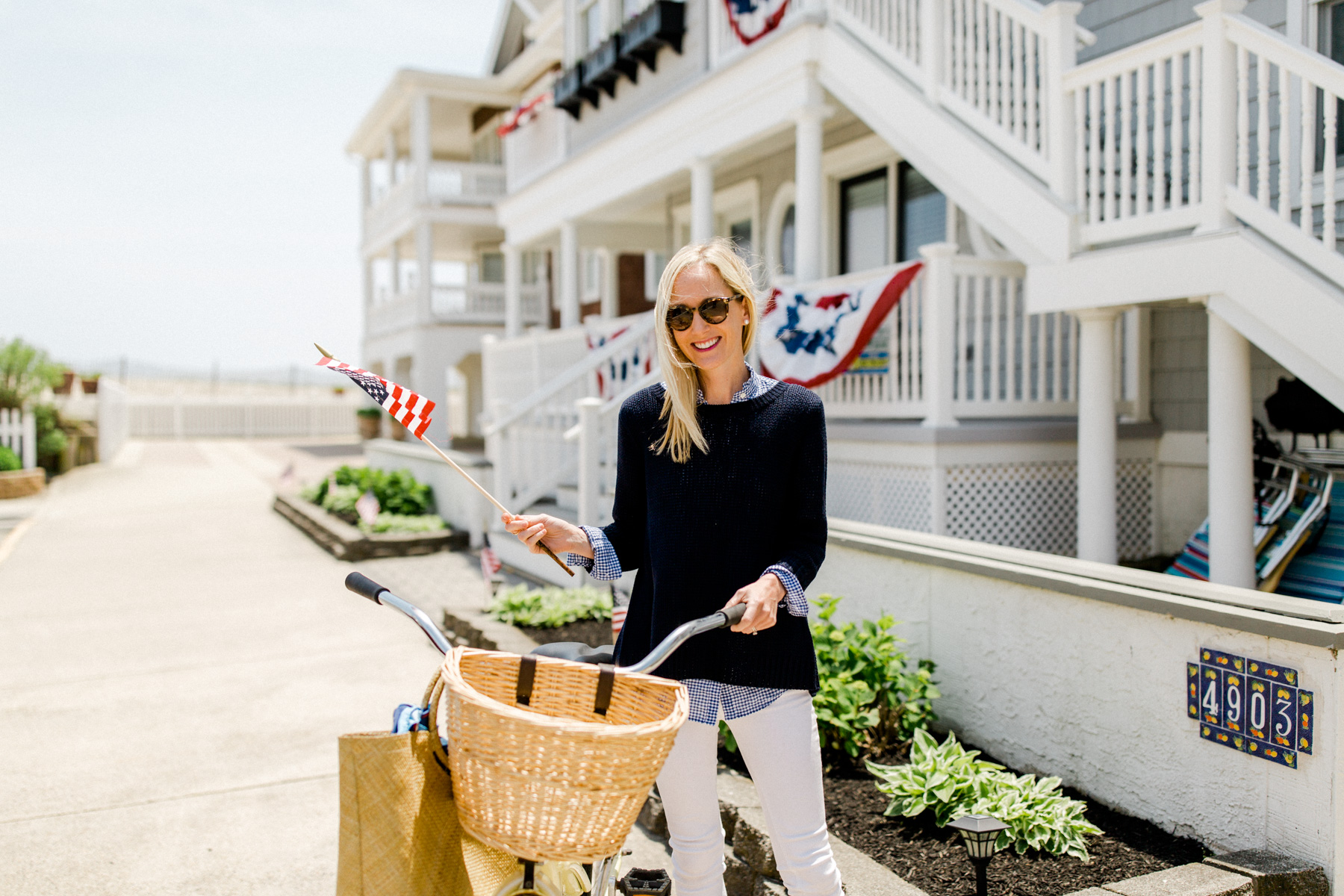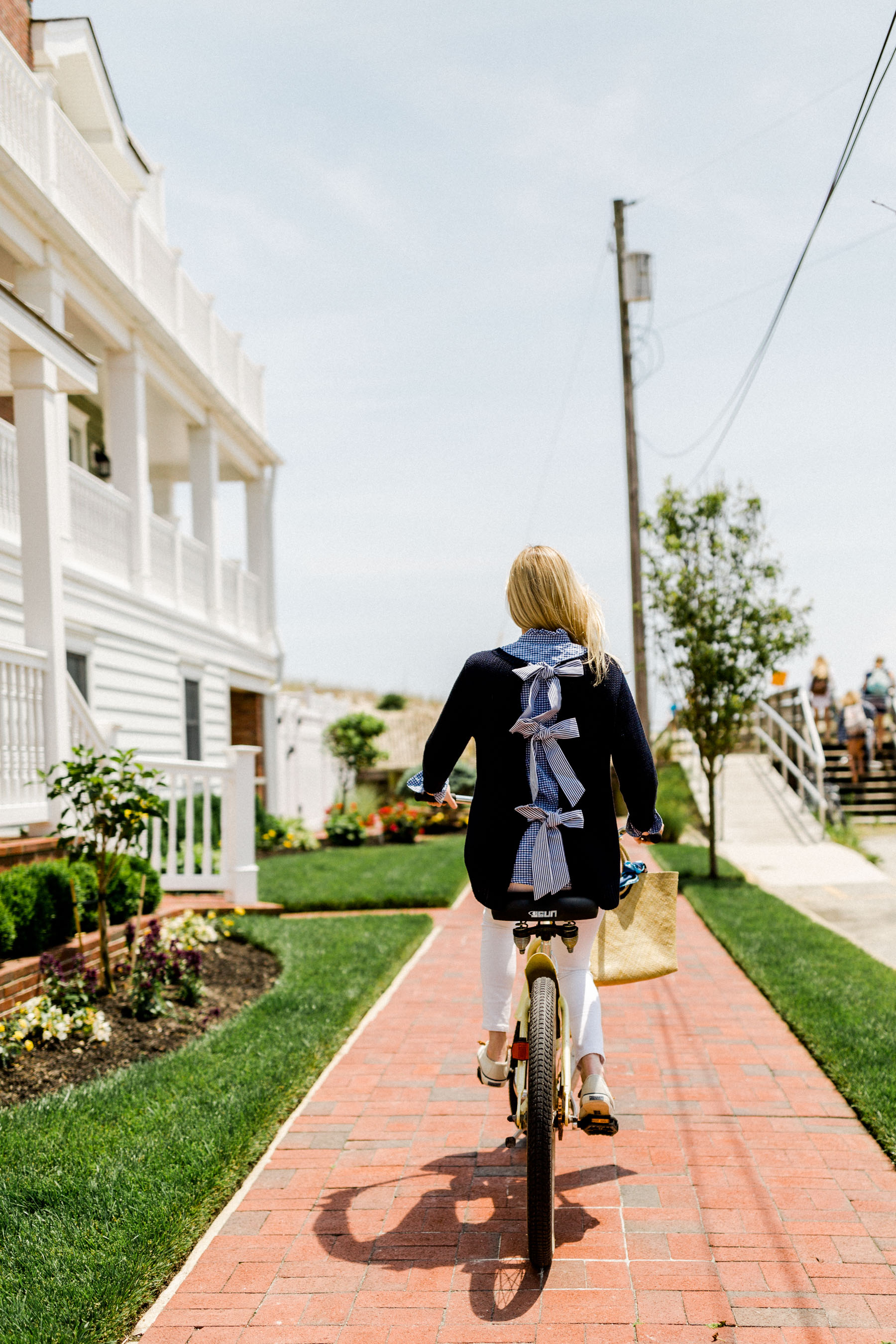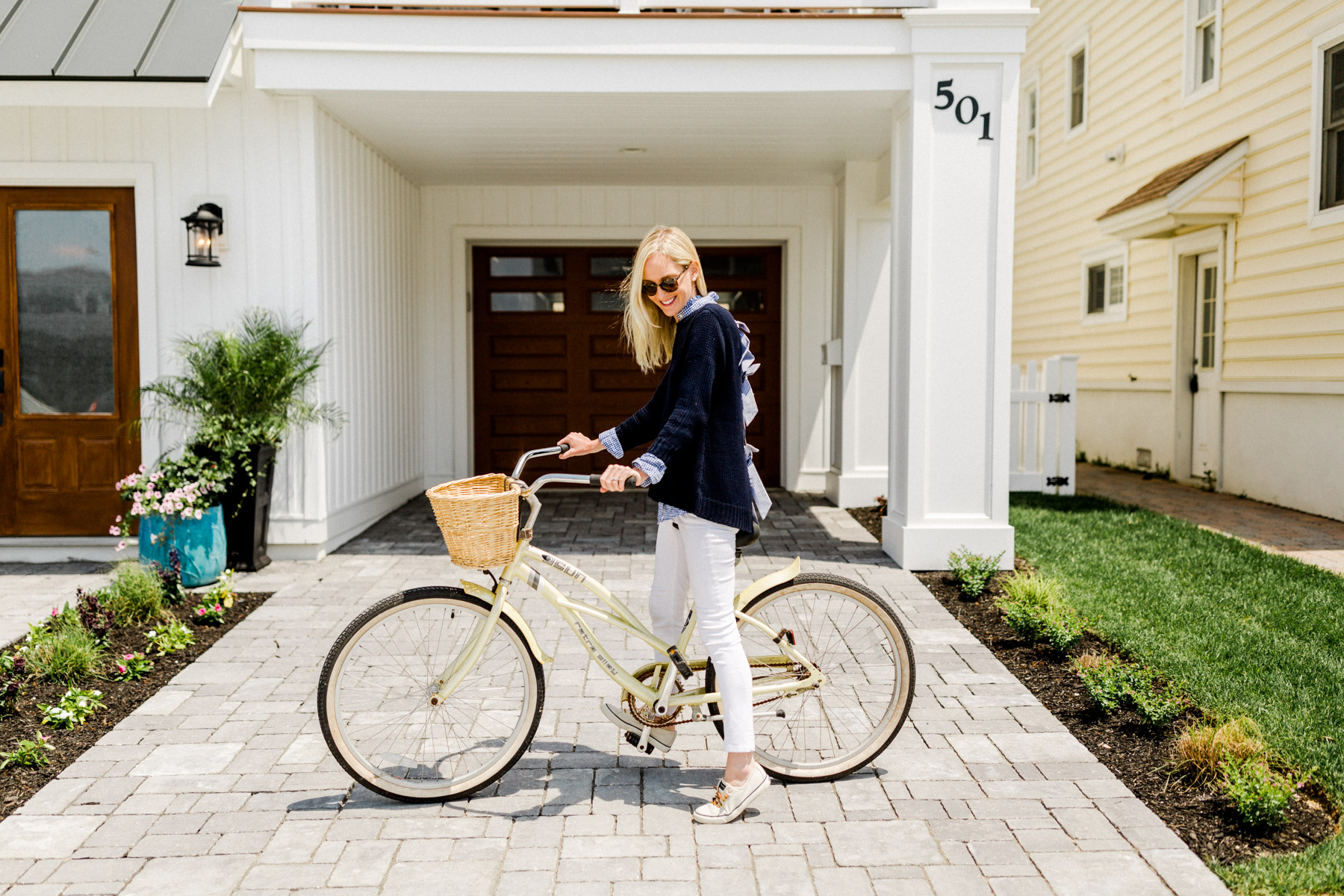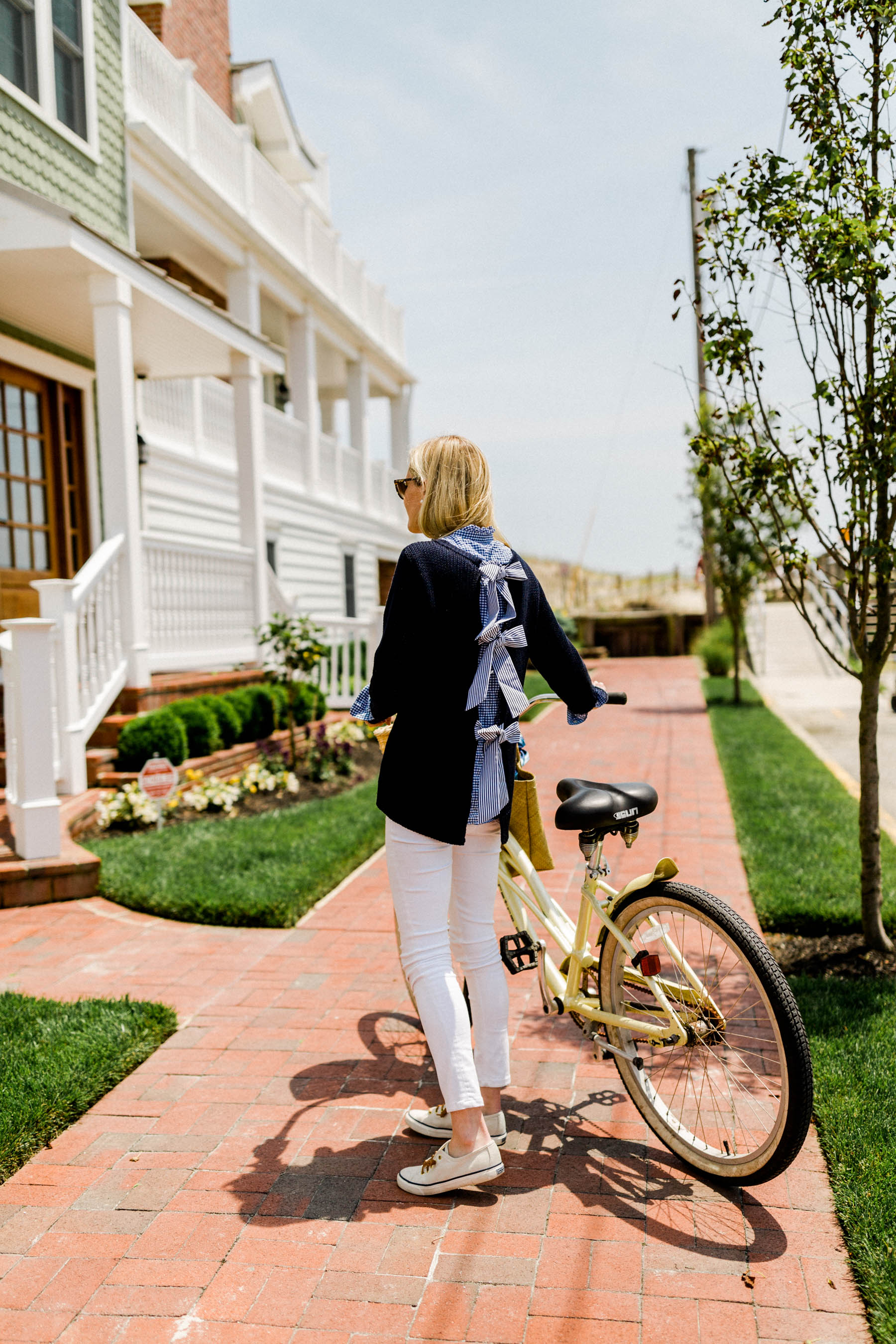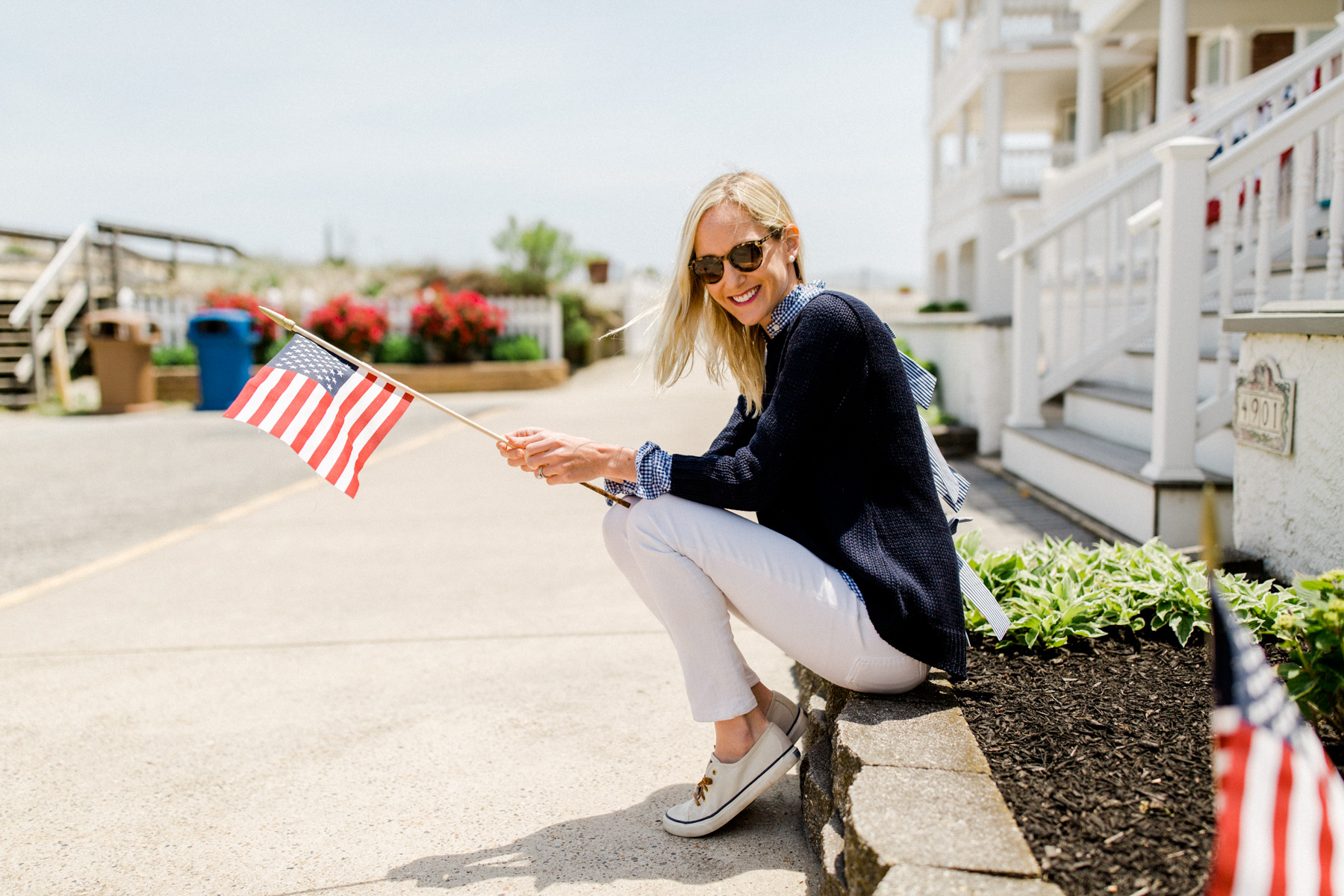 Shop the post:
Tuckernuck Bow Back Sweater (Also in white!) and Tote / Sailboat Scarf (On sale!) / Sneakers (Also here on sale!) / Skinny White Jeans (On sale!) / Nearly Identical Sunglasses / Similar Gingham Shirt
Remember: Tuckernuck is having a HUGE sale today! Use code "HBDUSA" to take 20 percent off your entire order as long as it's $200 or more.