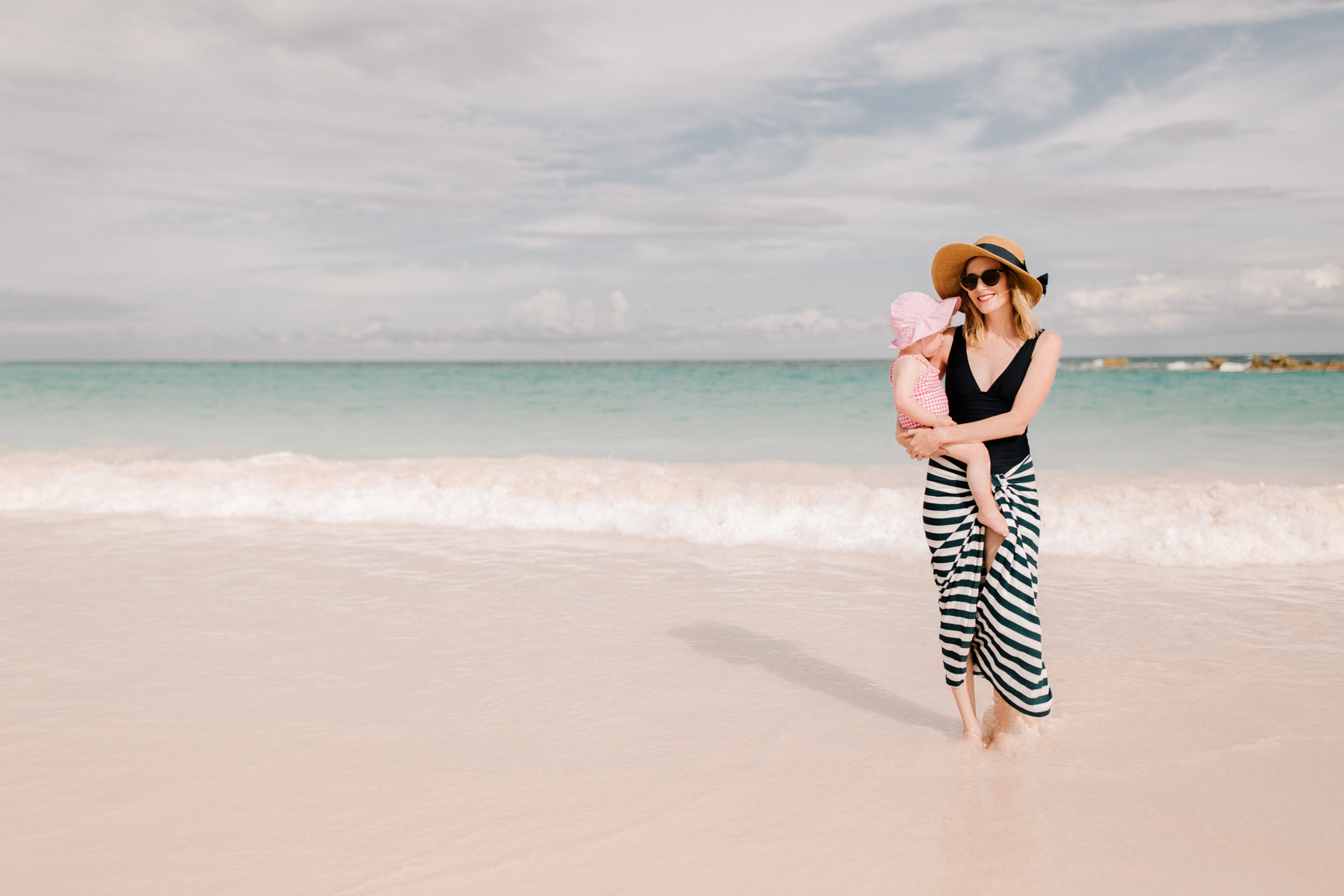 Packable Bow Hat (Tuckernuck is having a huge sale! Use code SUMMER25 to take 25 percent off your whole order.) / Navy Striped Sarong (Also on Amazon.) / Striped T-Shirt Dress / J.Crew Bathing Suit (I'm wearing the long torso version.) / Similar Sunglasses / Emma's Bathing Suit / Emma's Hat (Love this one, too.) / Mitch's Bathing Suit
*Today's Question of the Day is in red at the end of this post. Answer to be entered to win $50 to shop the Nordstrom Anniversary Sale OR the Tuckernuck Sale, since it's payable via Venmo or Paypal!*
Tuckernuck is having a HUGE sale right now, and since I'm wearing the infamous packable bow hat here, I wanted to highlight some of my faves from the company. :)

Use code SUMMER25 to take 25 percent off your whole order.
Anyway, I can't believe I haven't published these photos until now. Truthfully, I forgot I had them until I stumbled upon 'em while cleaning off my computer. 😂 They're from one of our favorite days in Bermuda, though, and I spent a crazy long time laying them out. (They're meant to be viewed on a desktop computer, but if you're on mobile, the formatting doesn't work and therefore it just looks like a ZILLION pics in a row. Sorry about that, haha.)
While I'm still going to put up a post recapping my amazing experience staying at the Hamilton Princess, this is my last real feature on our Bermuda trip! You can see all the posts here.
Horseshoe Bay is known for having some of the best beaches in the world.
So Mitch and I knew we wanted to get over there during our trip. The Princess was amazing, and handled the scheduling of cabs and securing of carseats… and we were able to spend a few hours there. :) While it's roughly a 20-minute drive from the hotel (tricky with a toddler who didn't nap that day), it was completely worth it.
There was a little children's cove without waves that Emma absolutely adored, tons of snack shacks and other places to eat, and rentable lounge chairs–so awesome since we obviously didn't travel with all our beach gear. The light pink sand, though, had to be my favorite. Emma kept shouting "PINK SAND, PINK SAND!" and it was the cutest. (Not sure if the color really shows in the photos, but it was gorgeous.)
While we were there, we met this really nice guy from South Africa who was just getting into photography, and he asked if he could help us by taking our family photos. He must have snapped over 50–loving it the entire time–and Mitch and I were both incredibly touched by the kindness we were shown by a stranger. I try to offer to take photos for couples and families when I see them attempting it on their own, but I want to do it more often! Many thanks to our new friend, who we hope to connect with again.
Okay, over and out, guys! Remember to check out the Tuckernuck sale (use code SUMMER25), and the Question of the Day is at the bottom of this post.
xx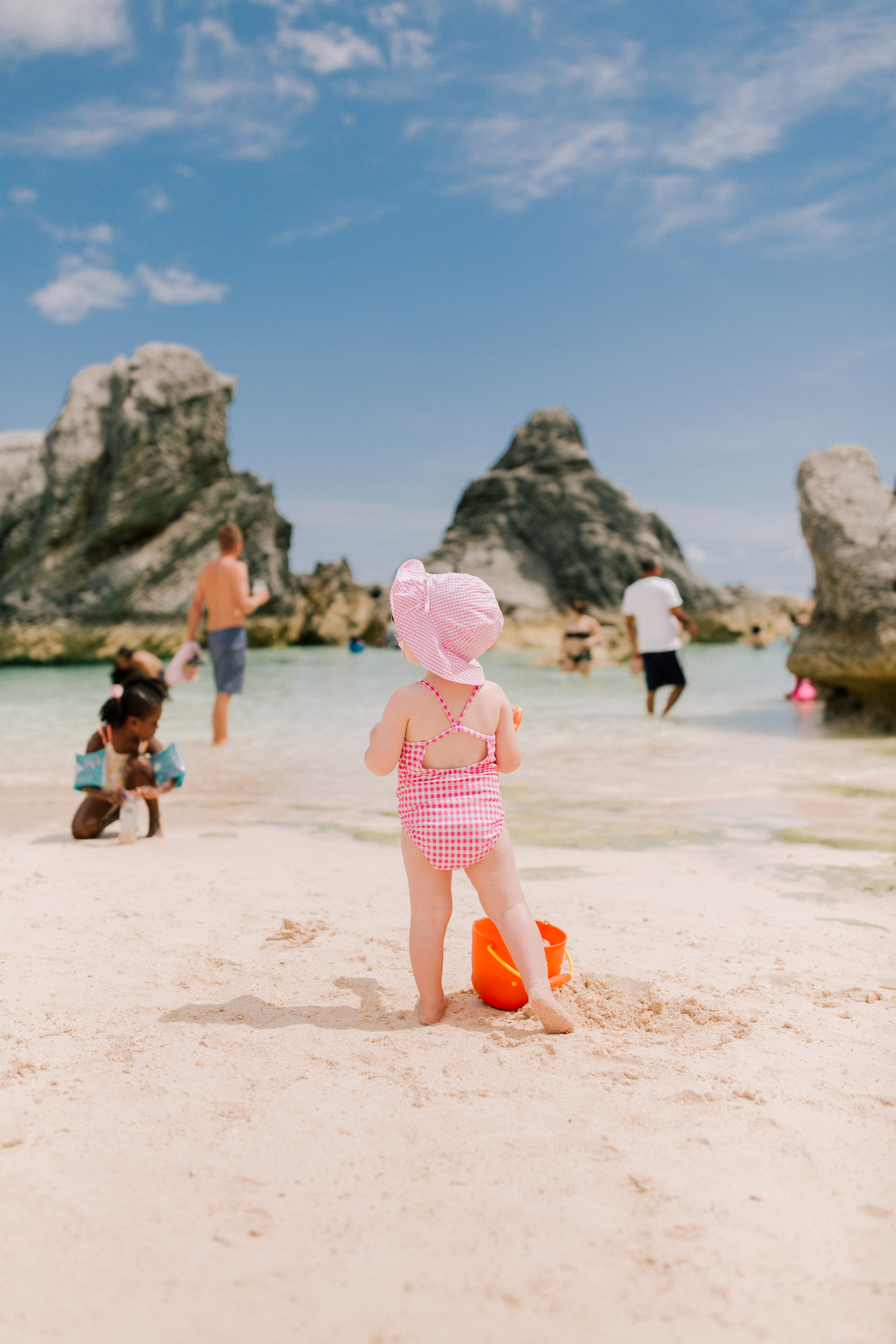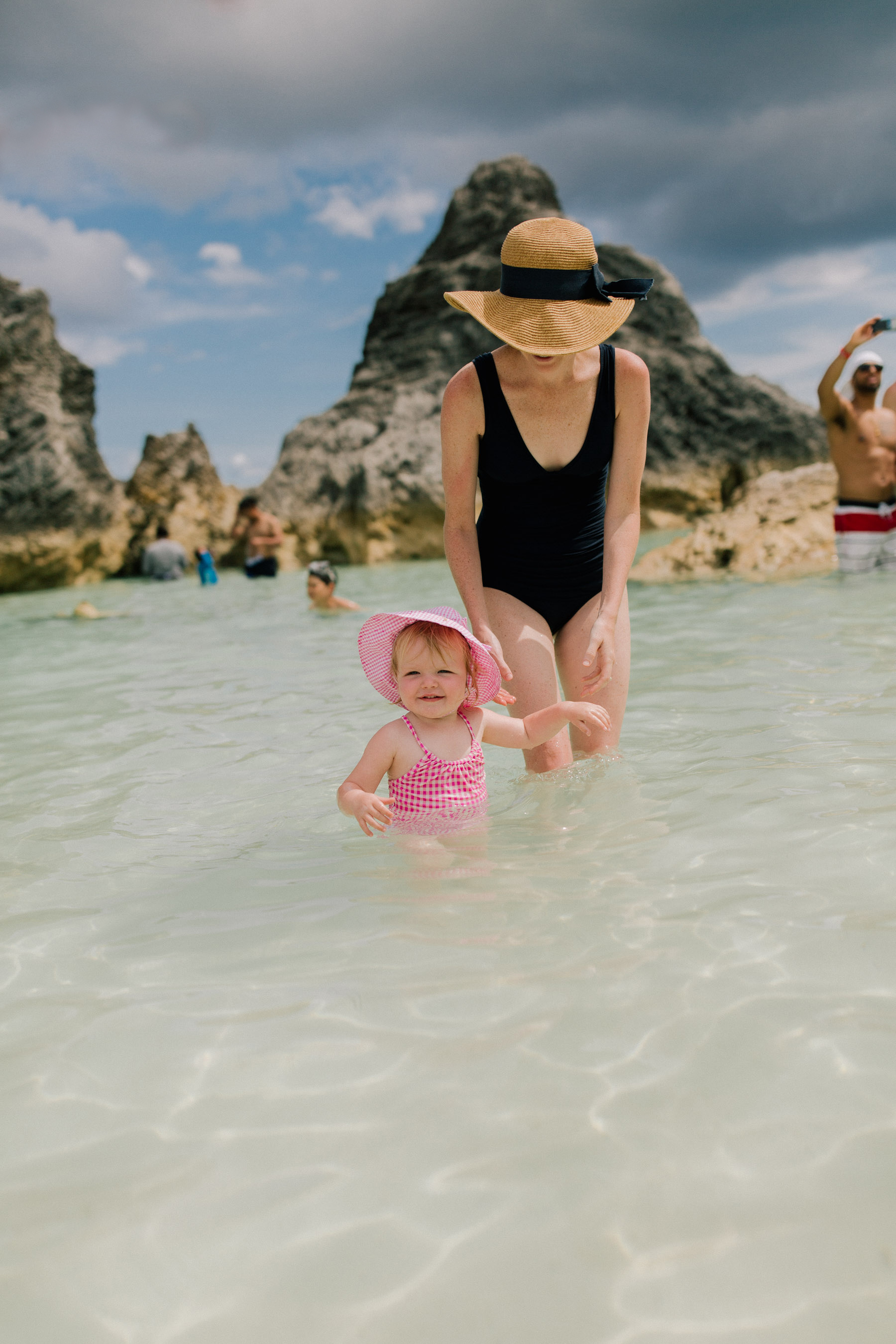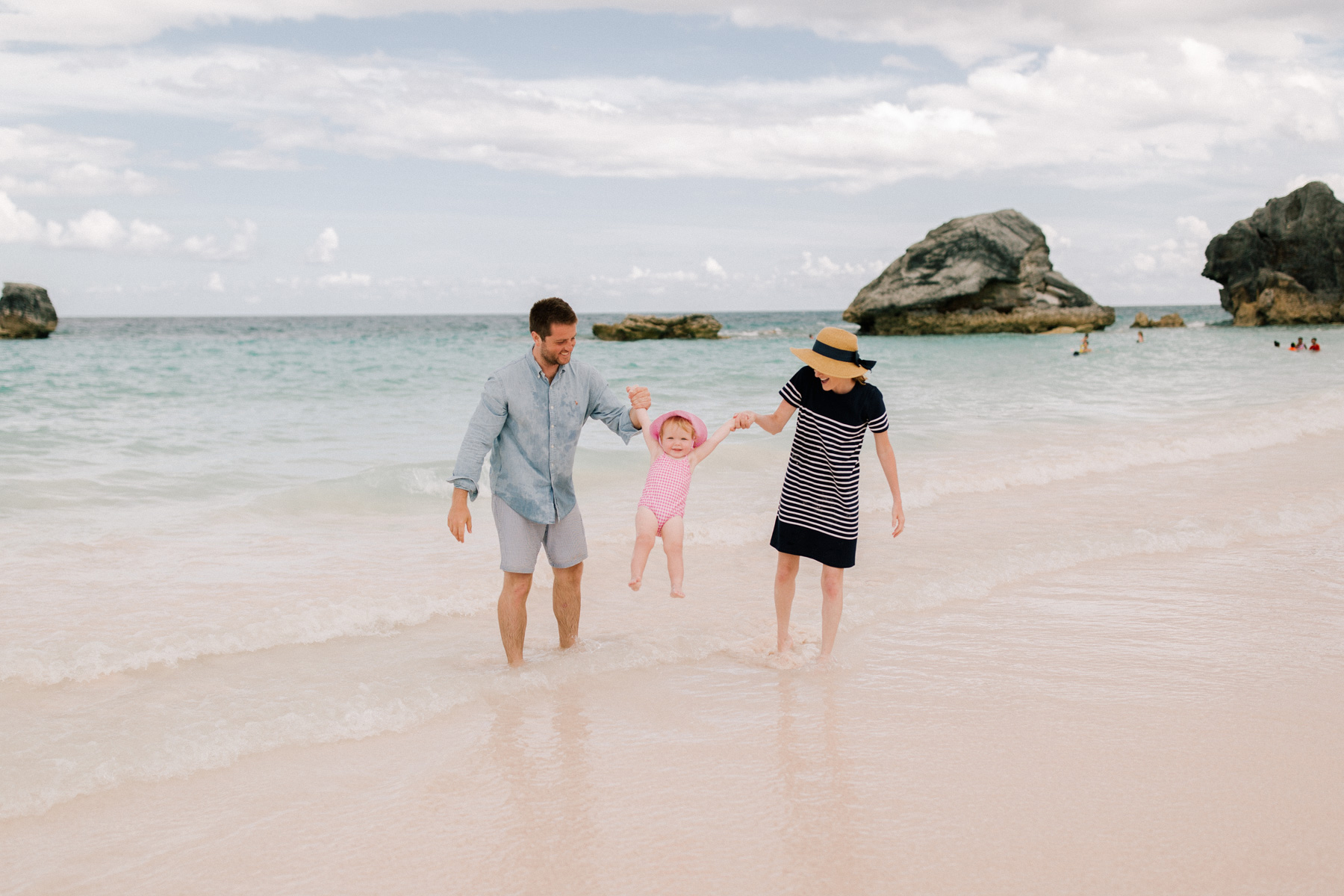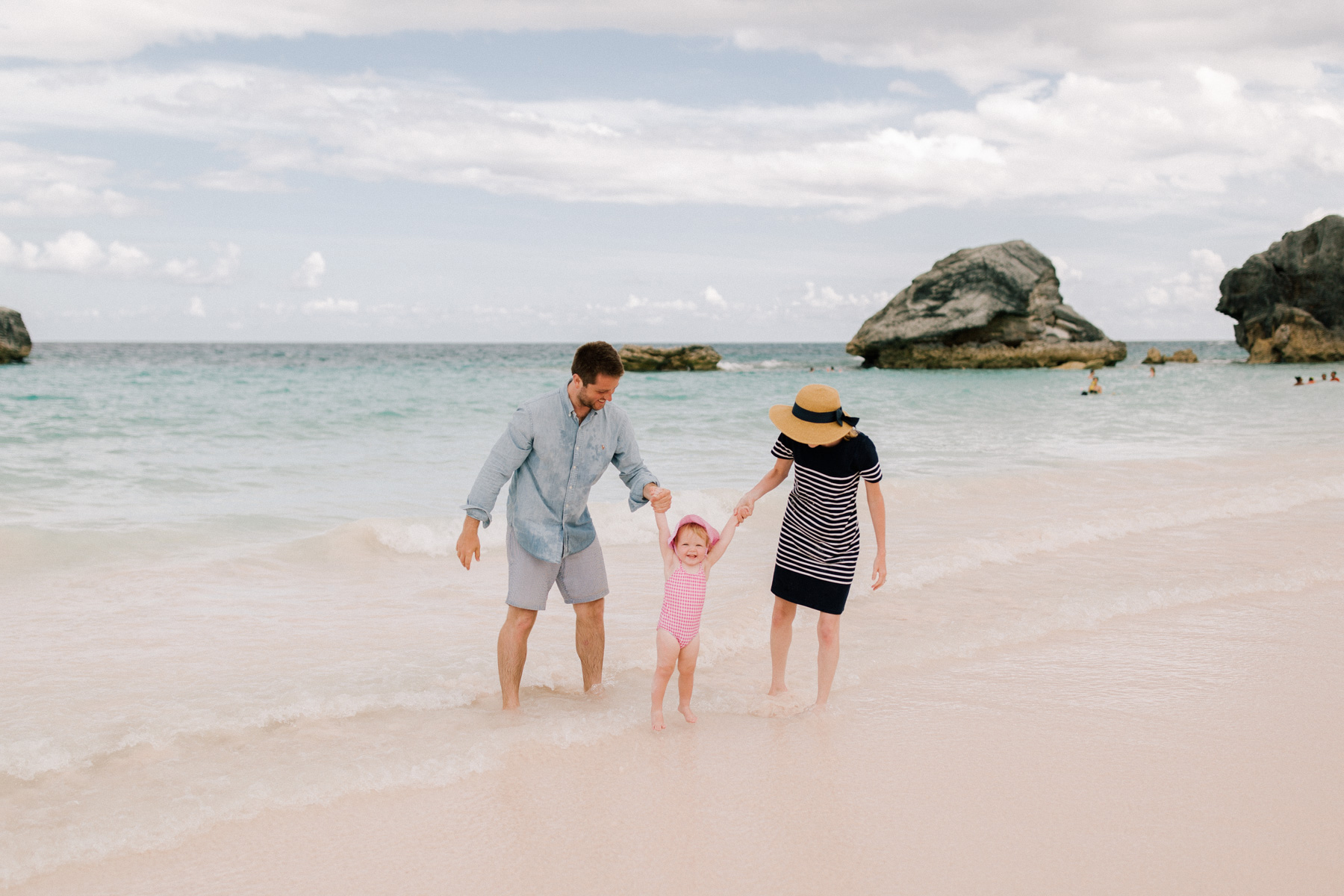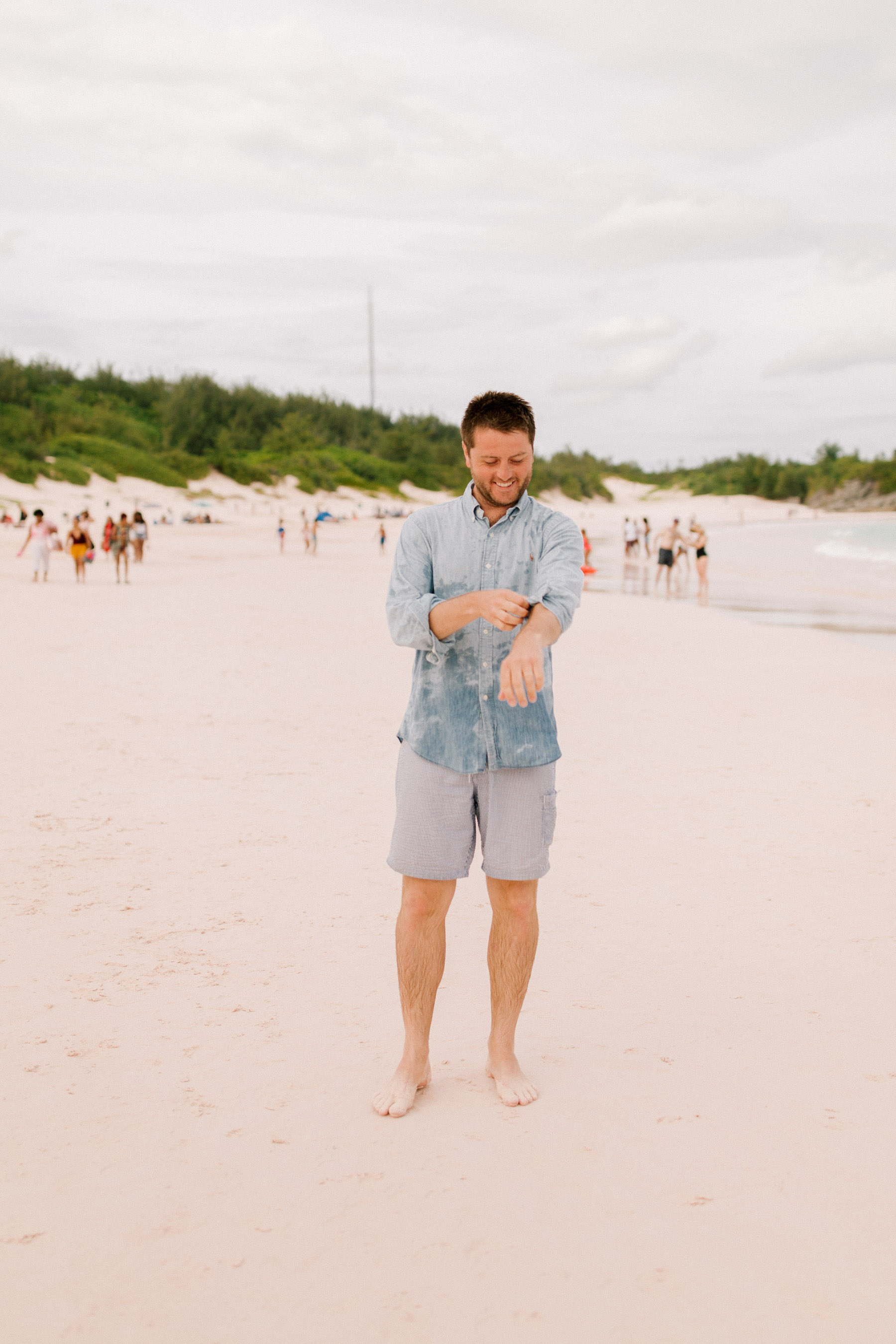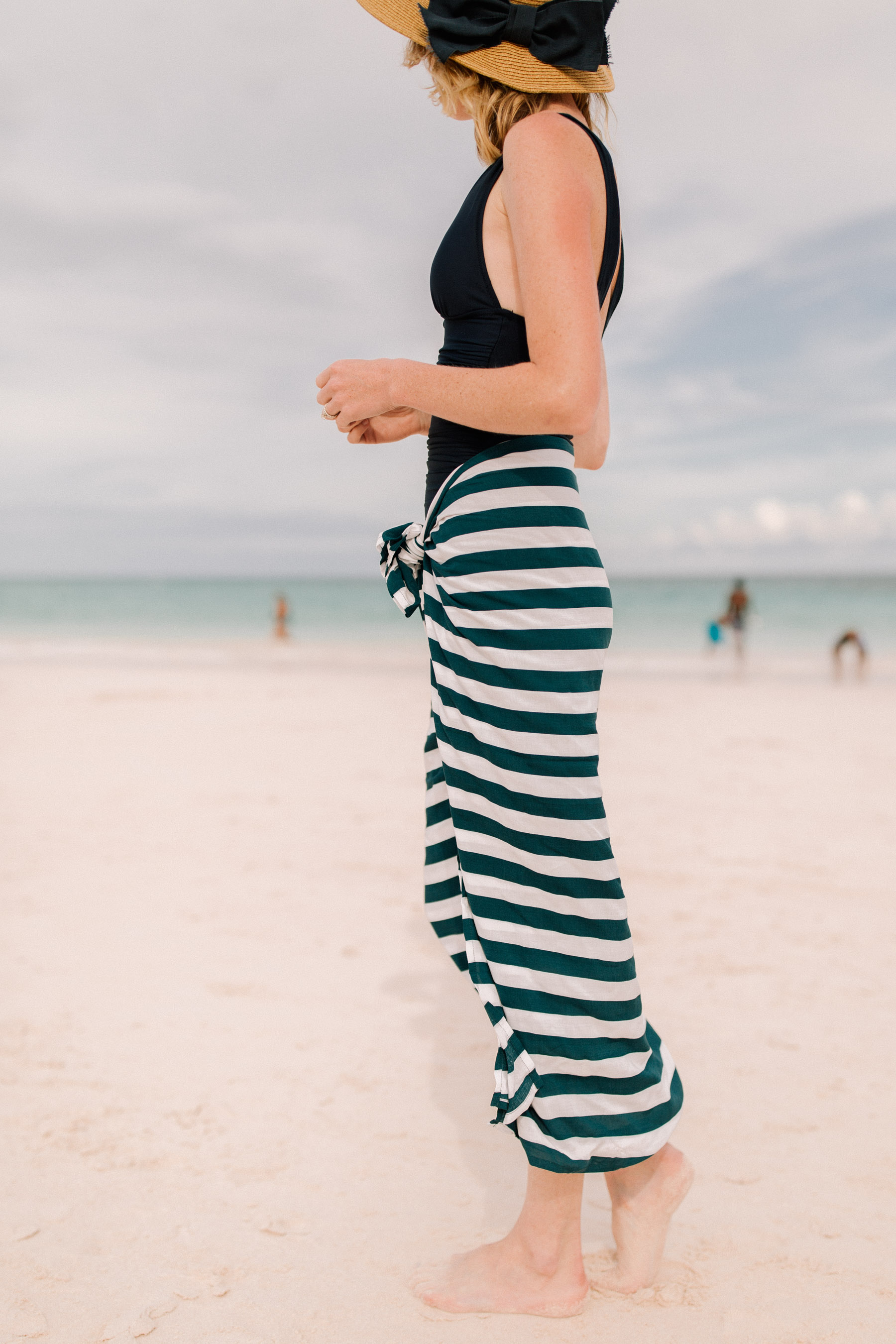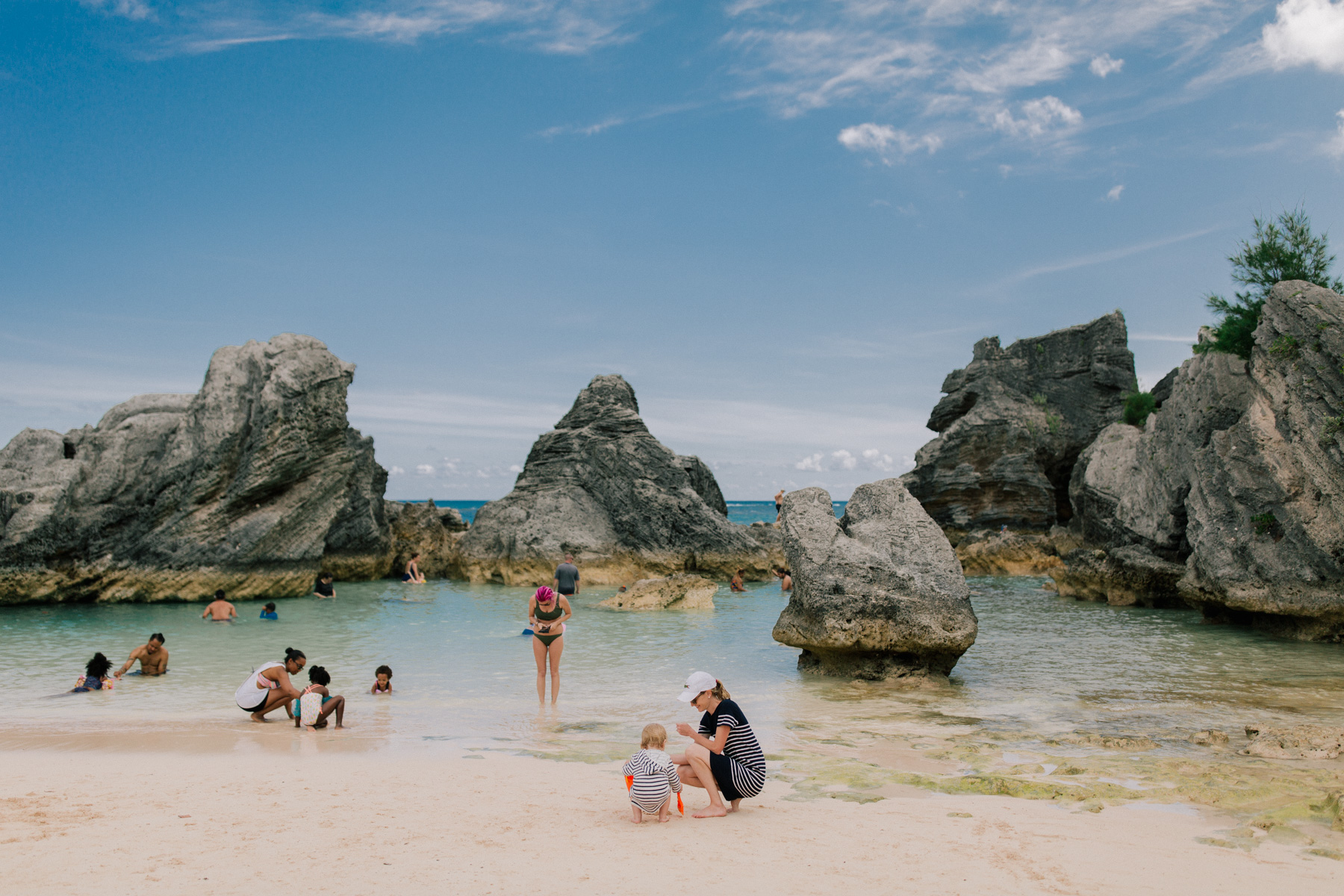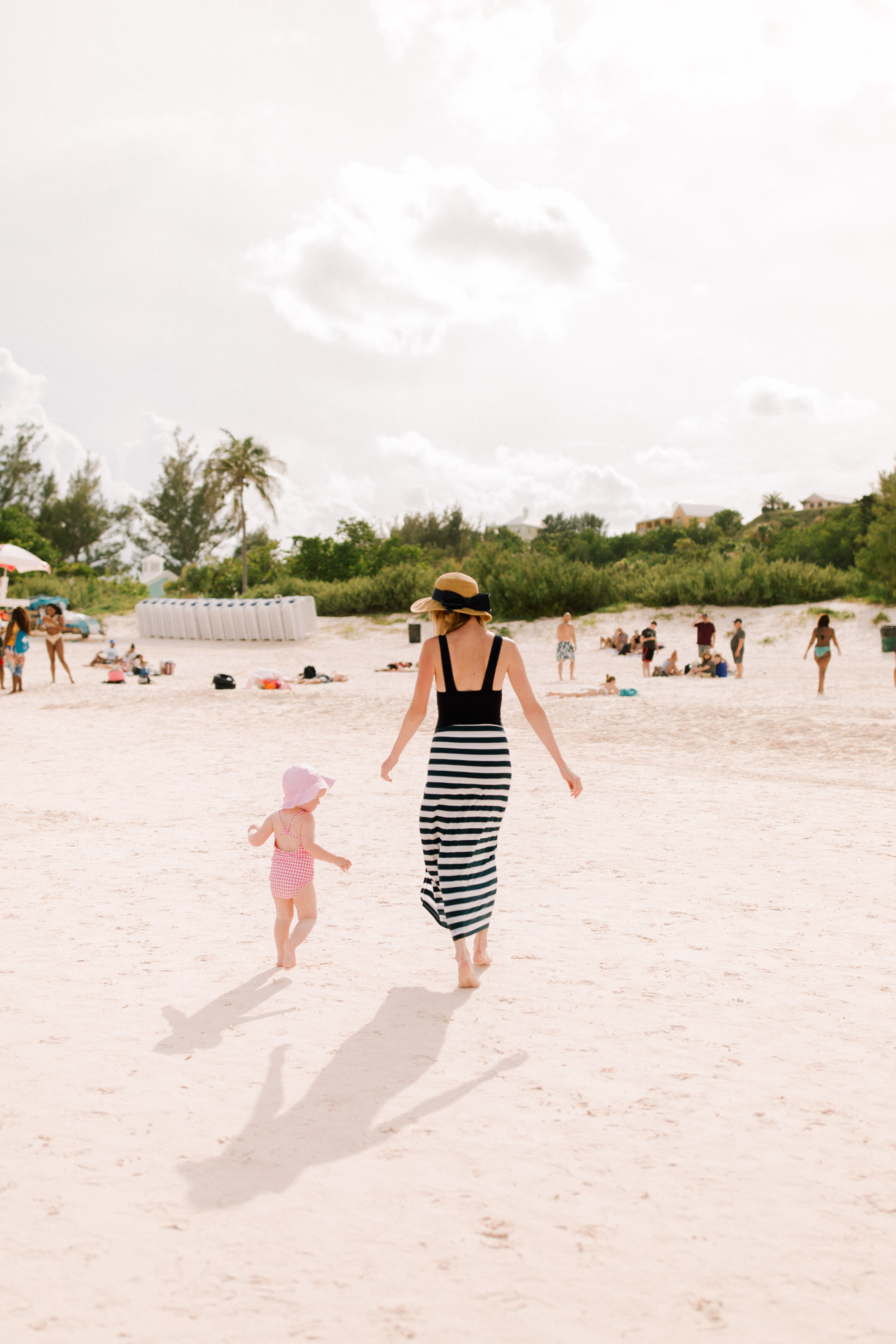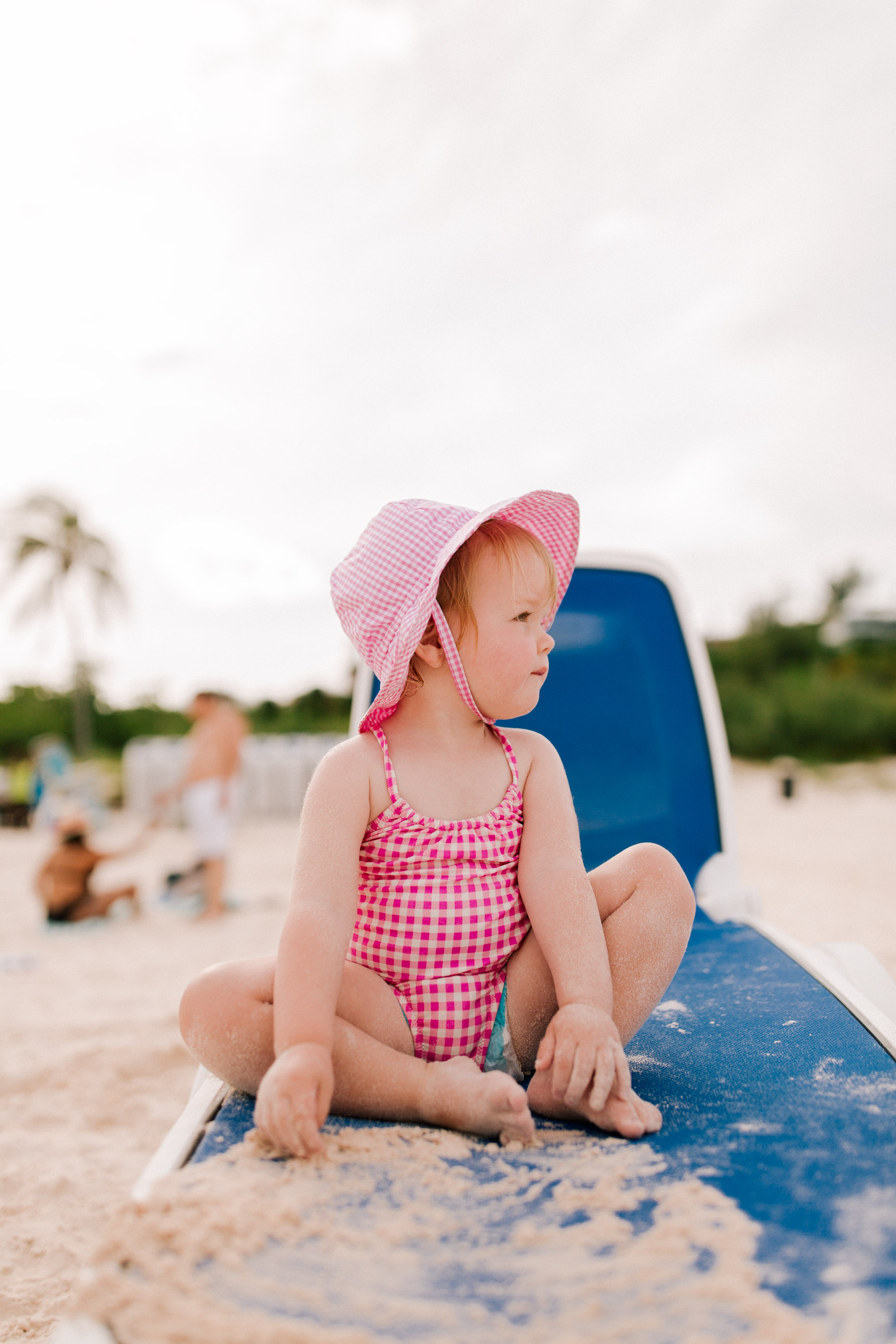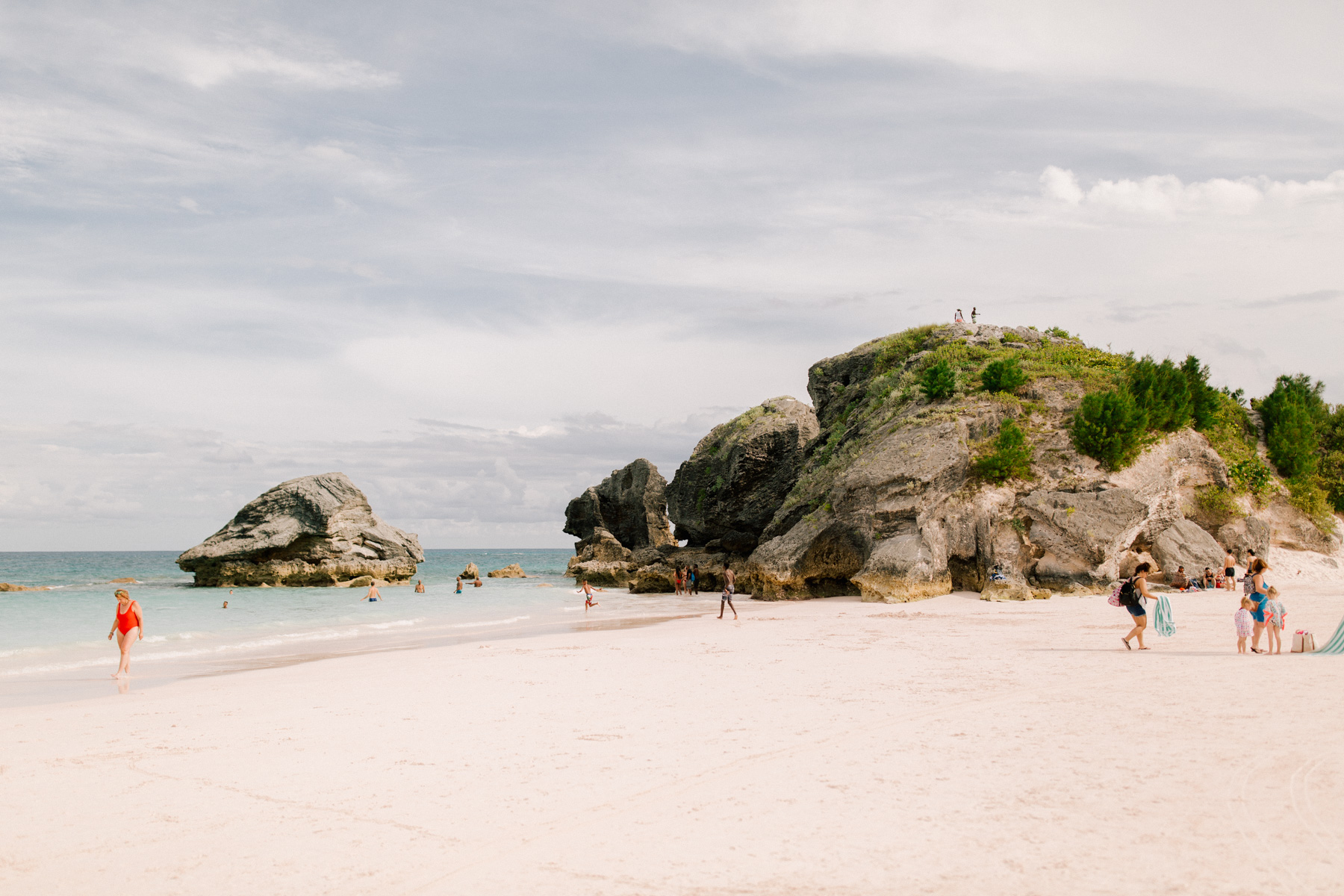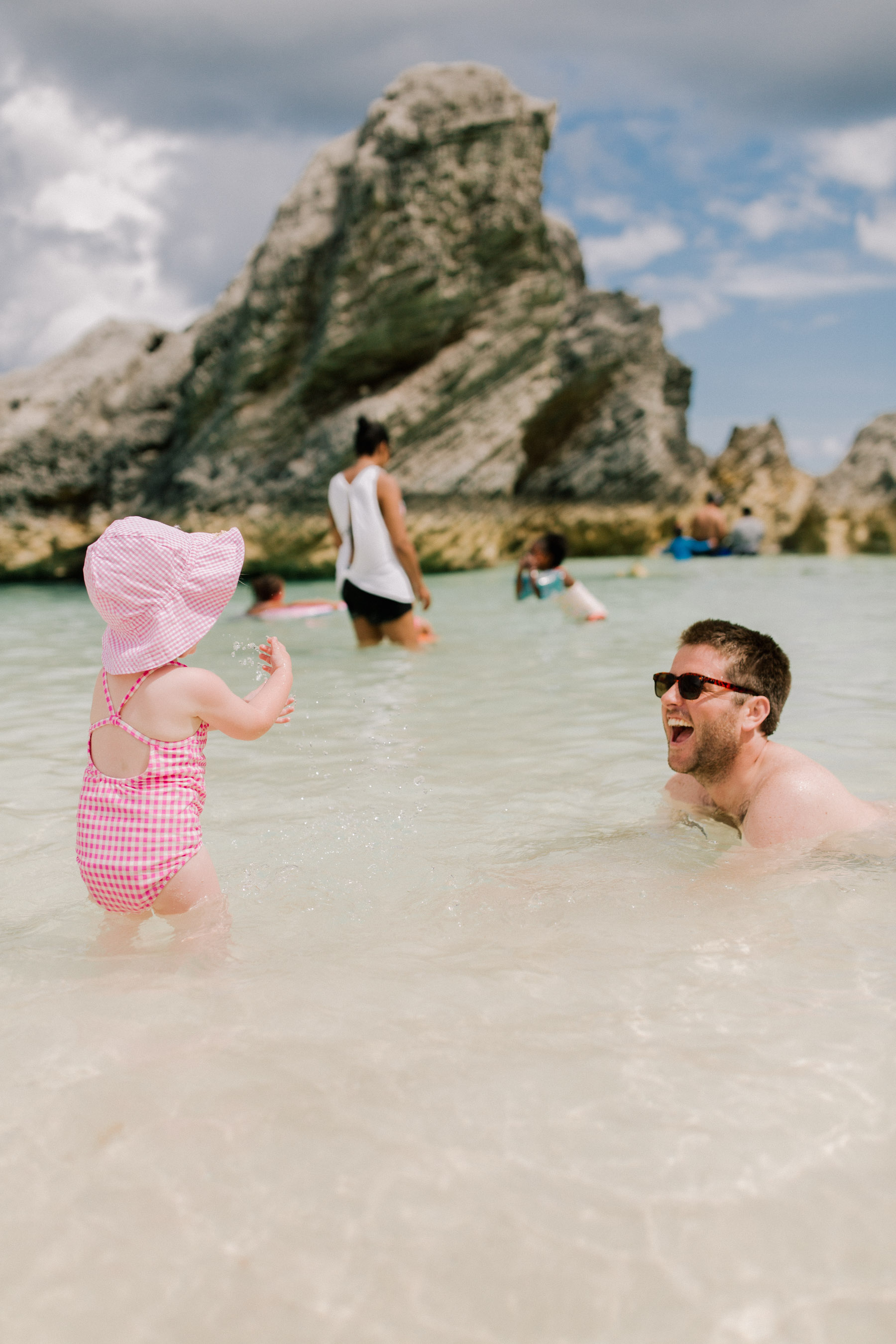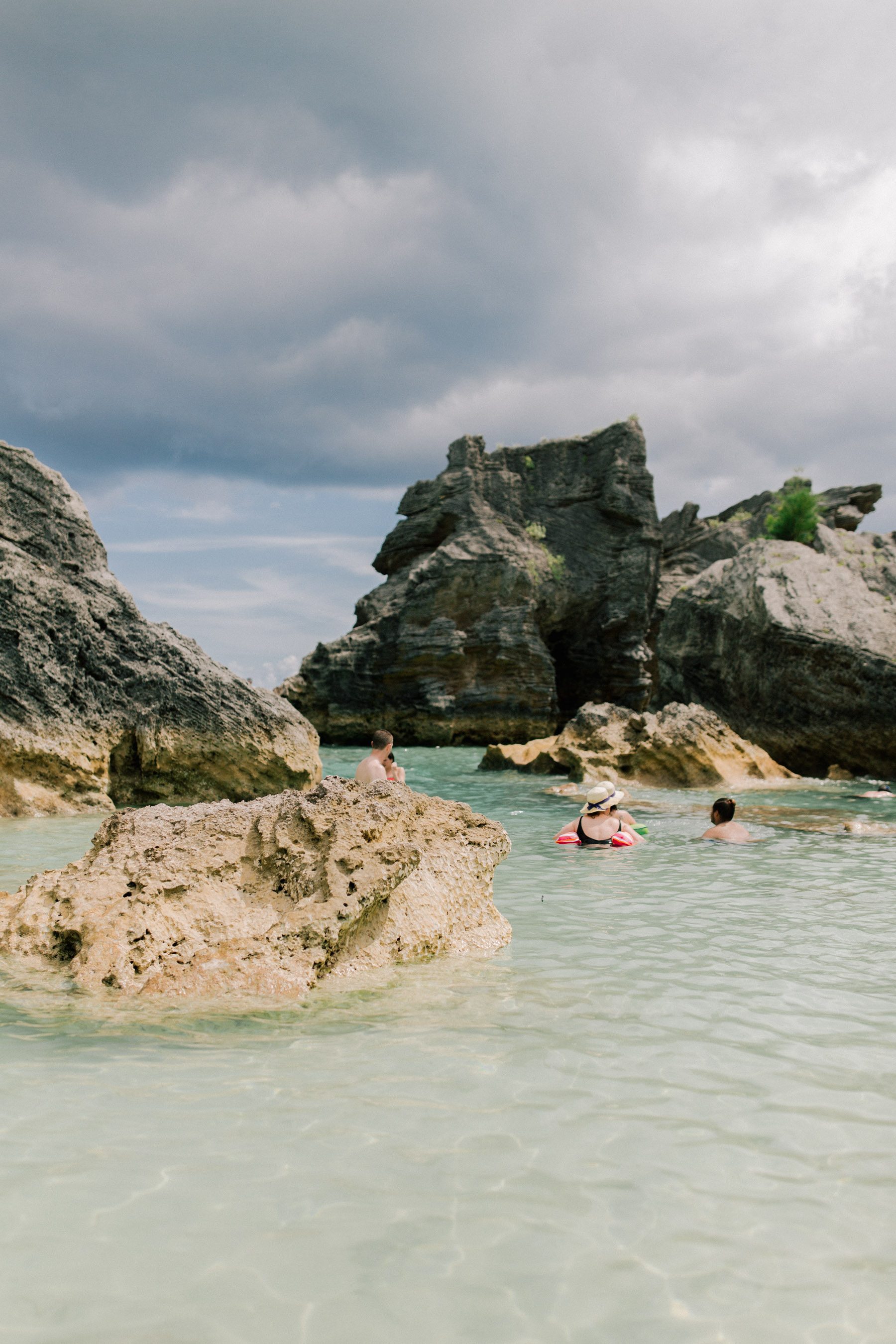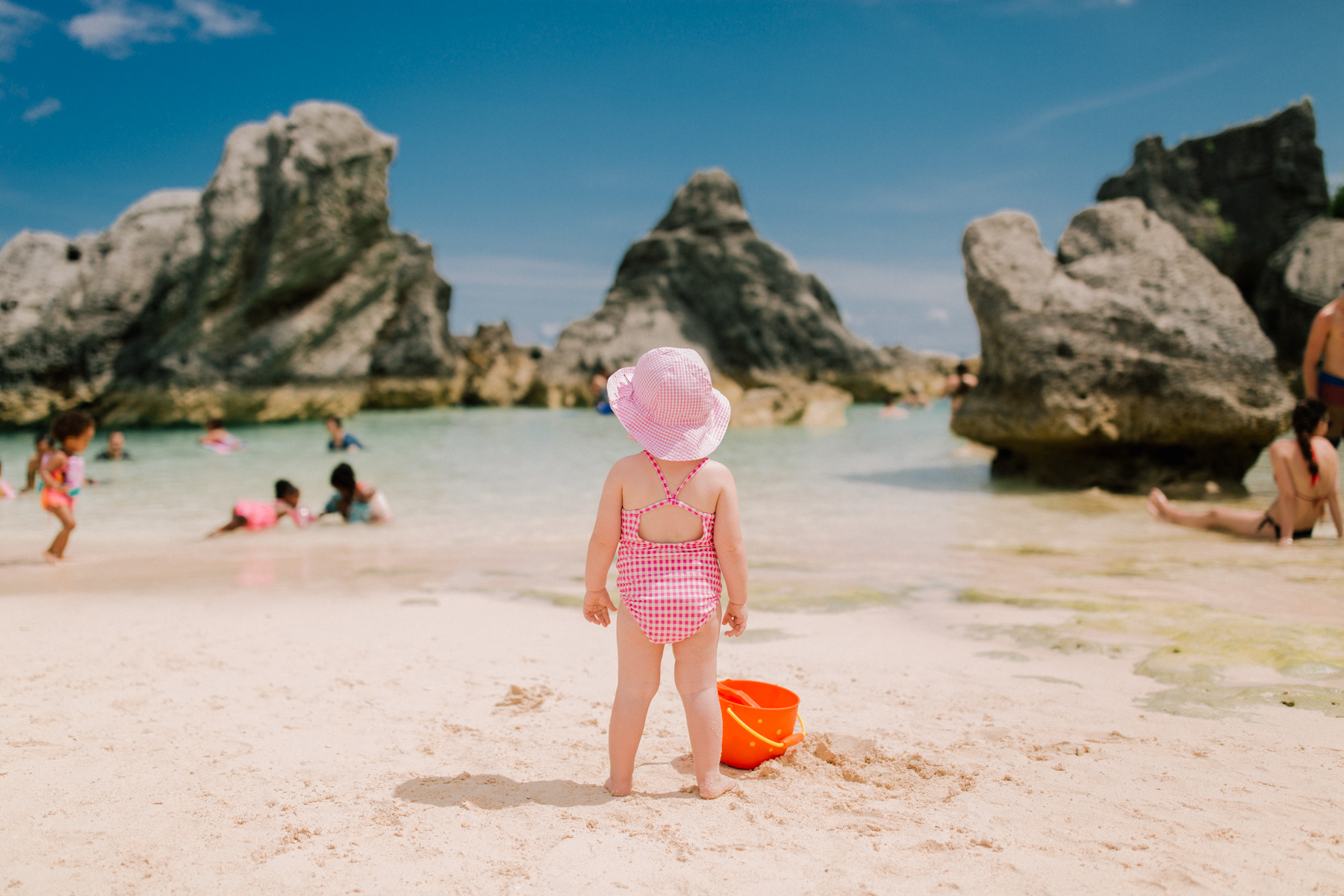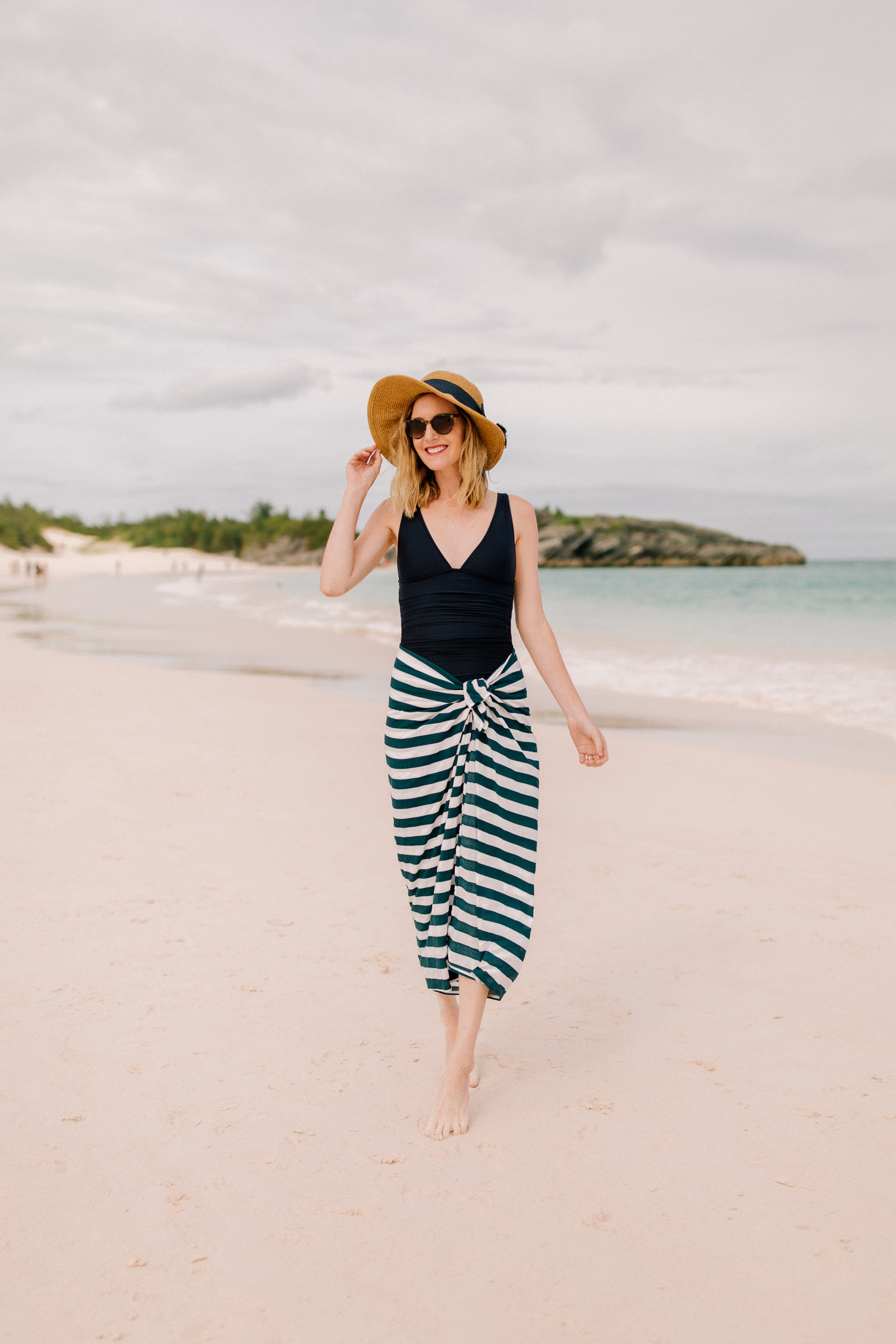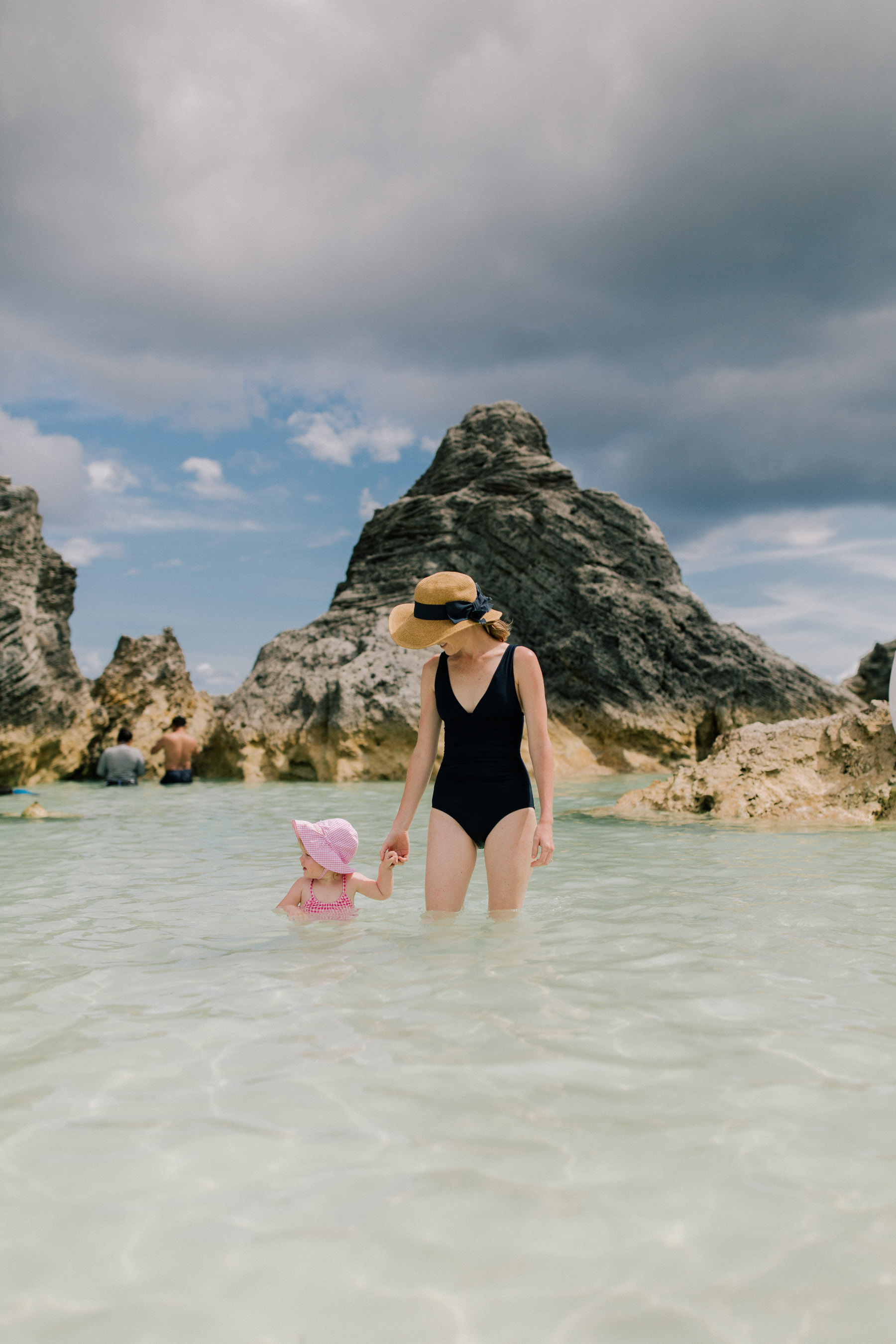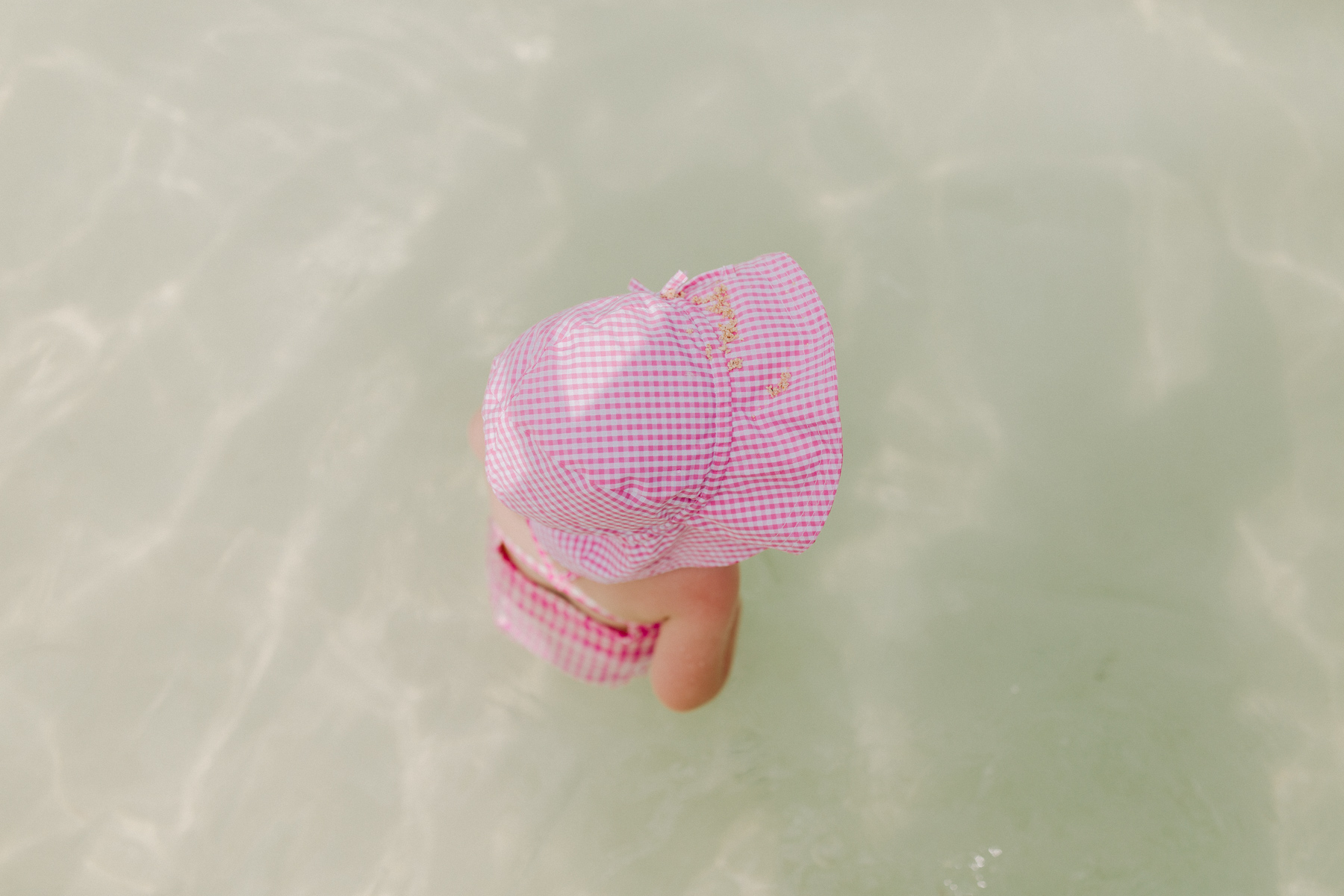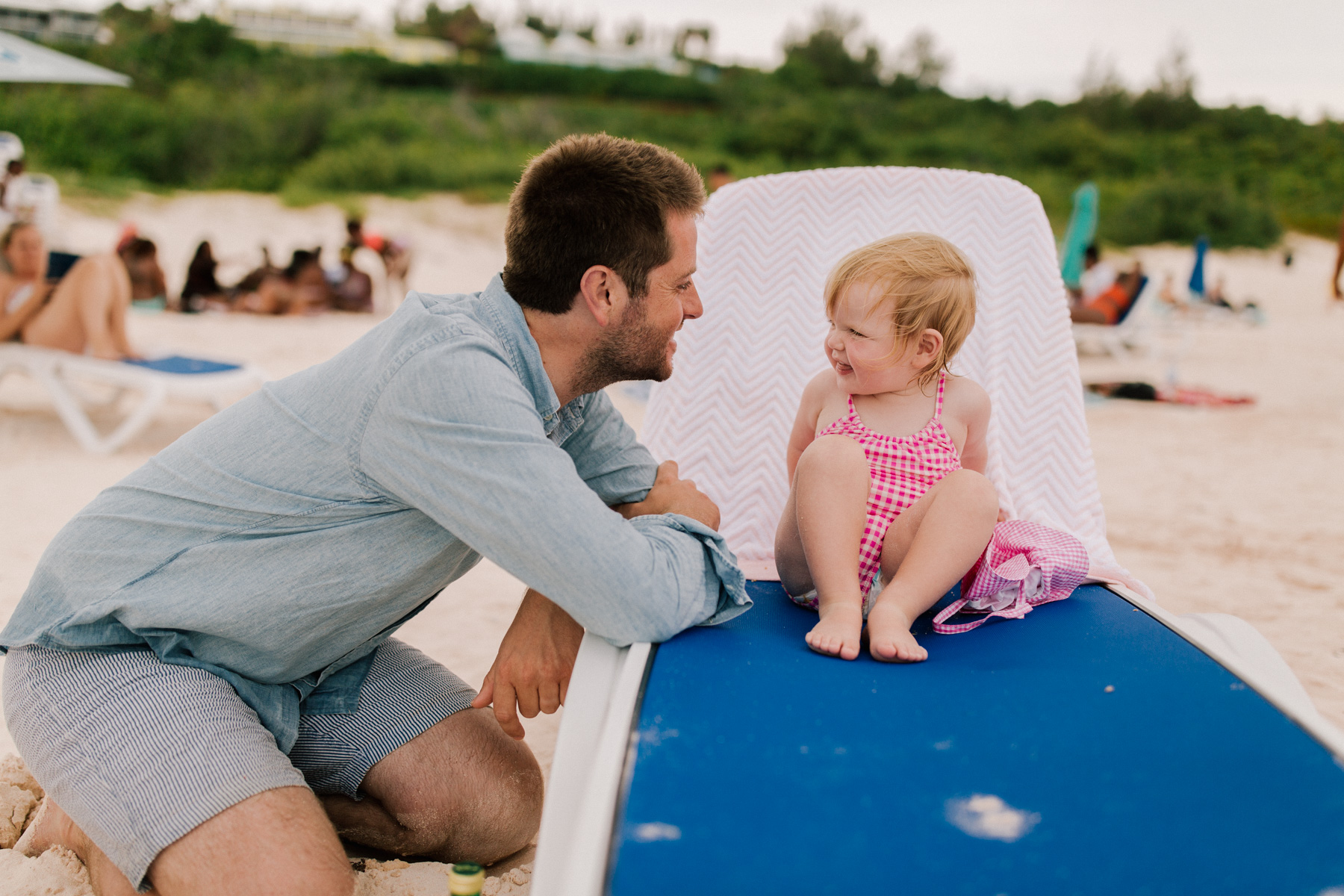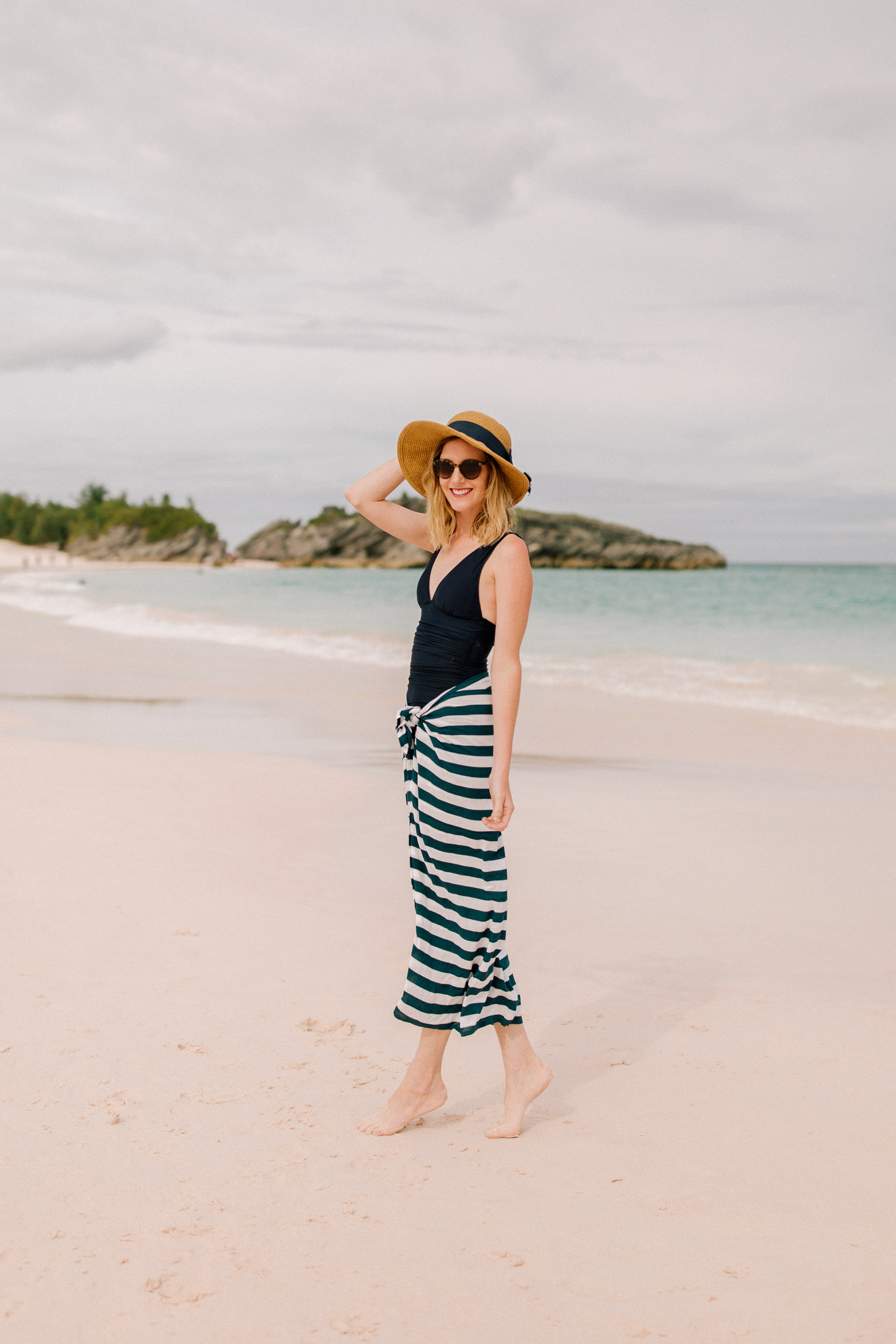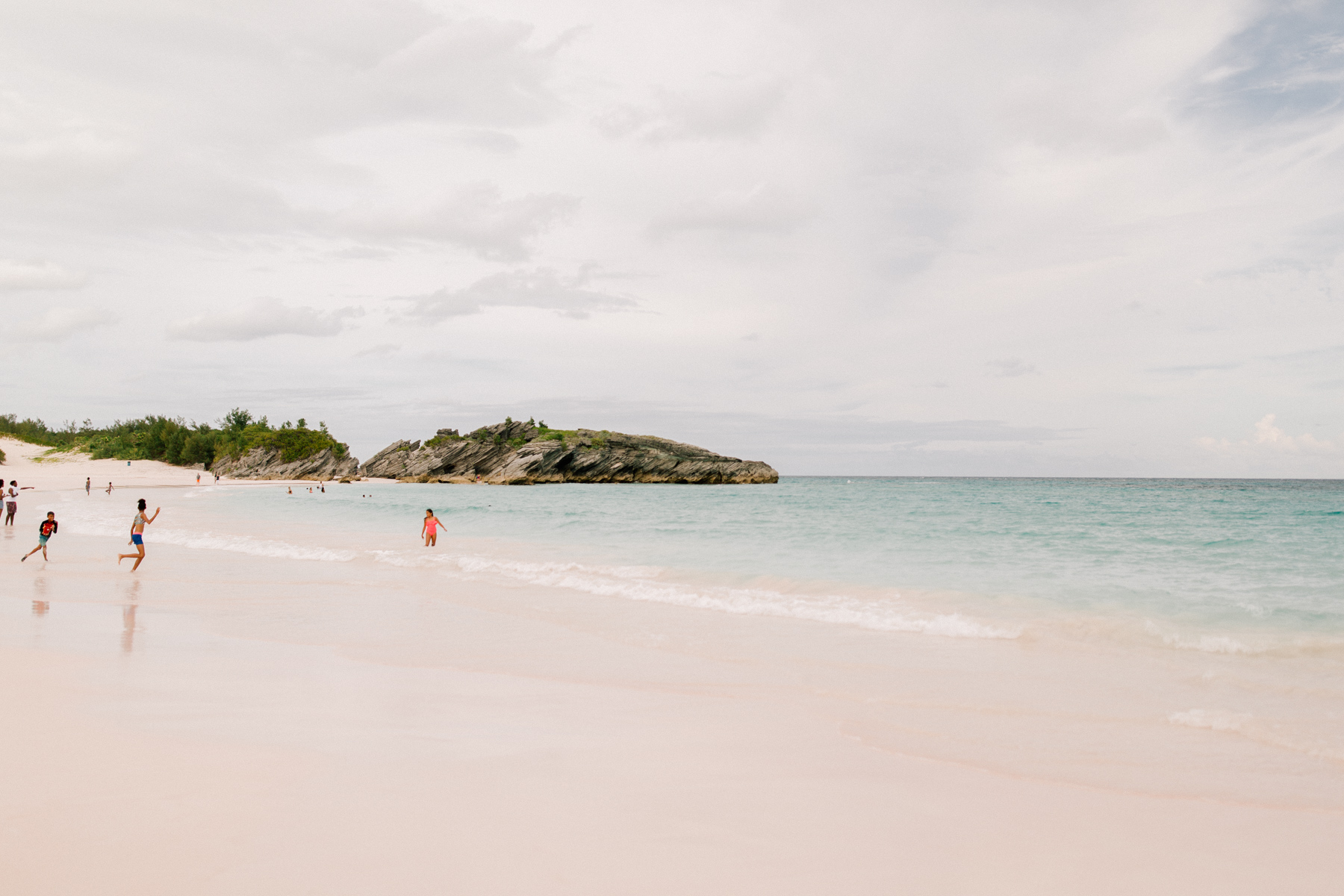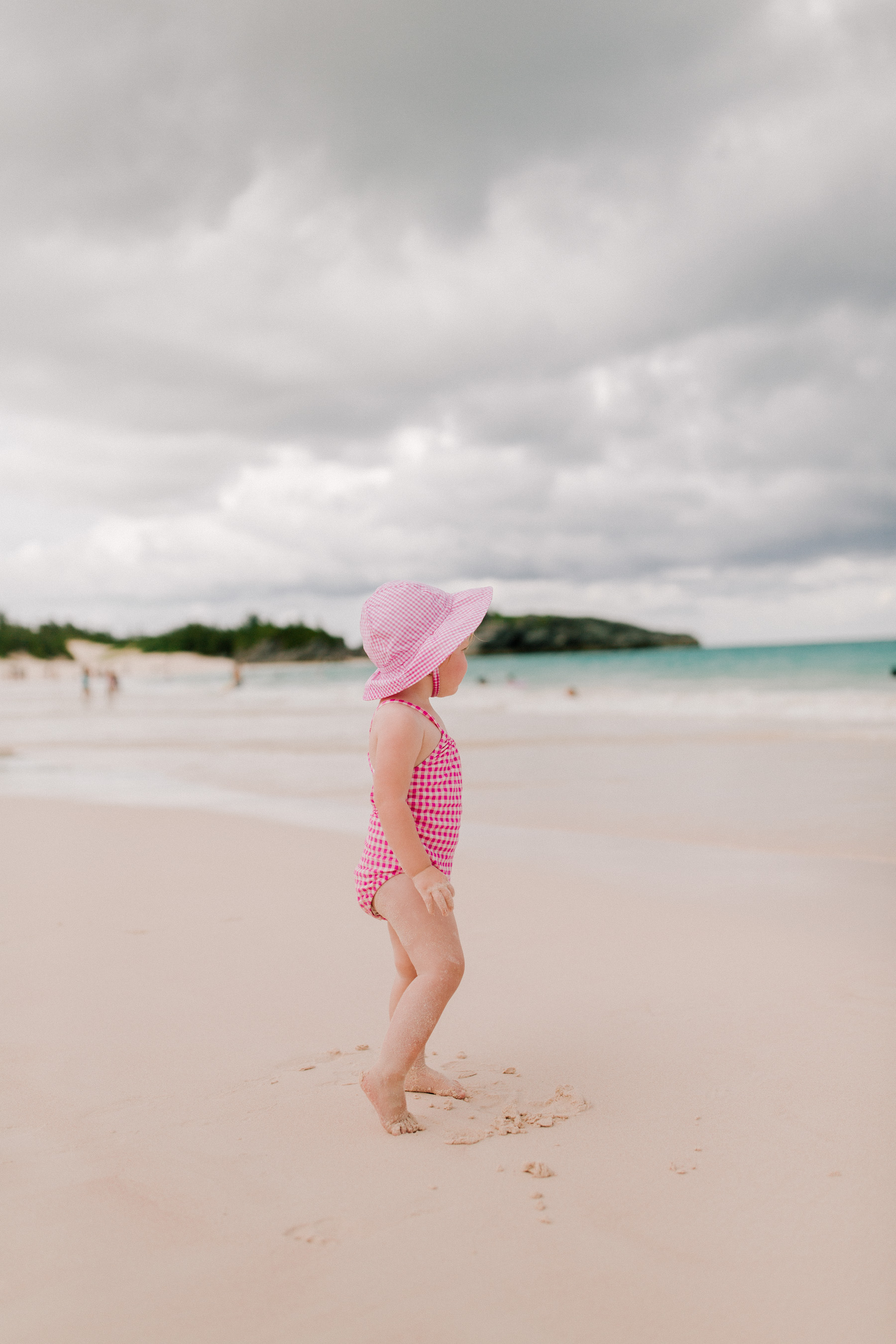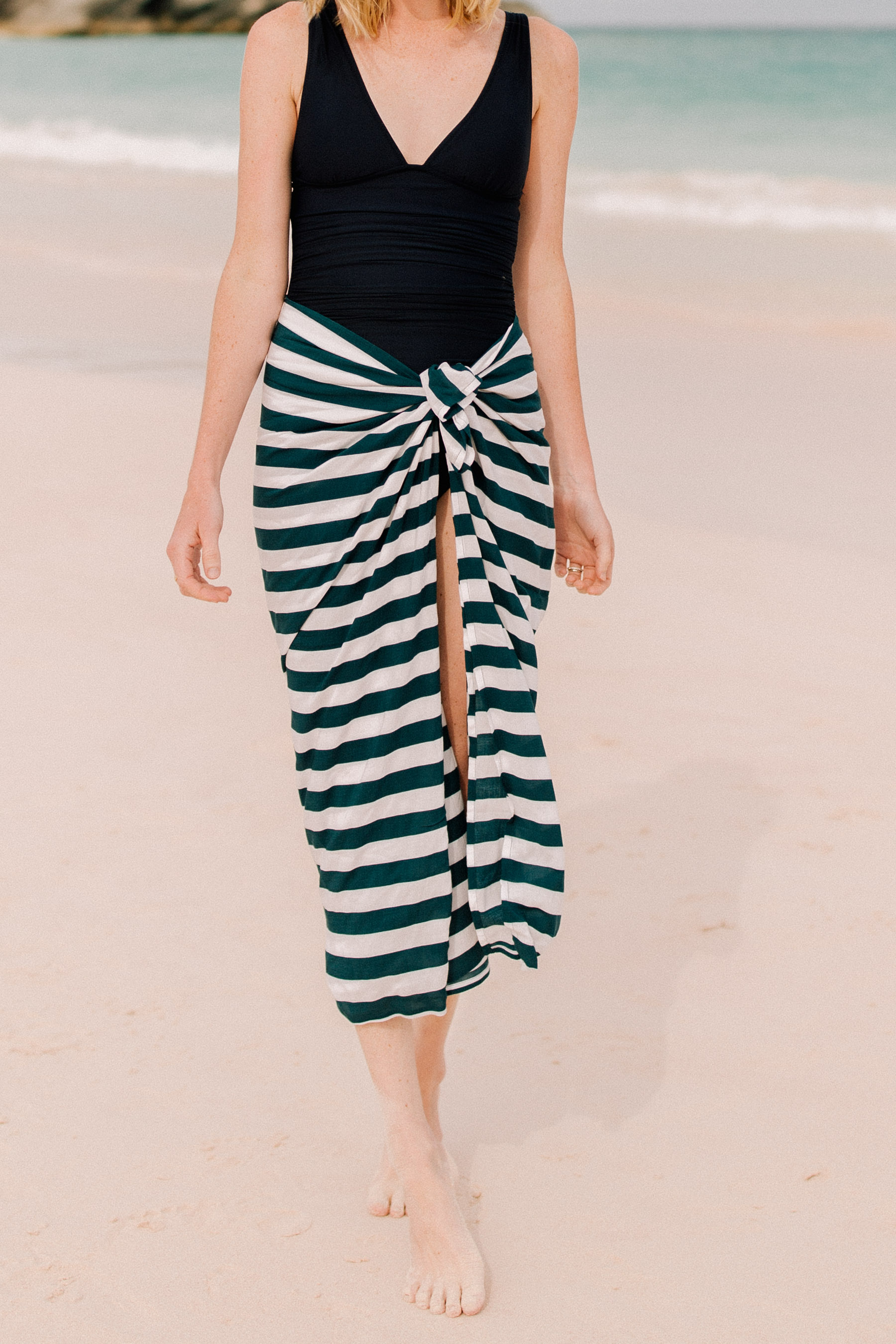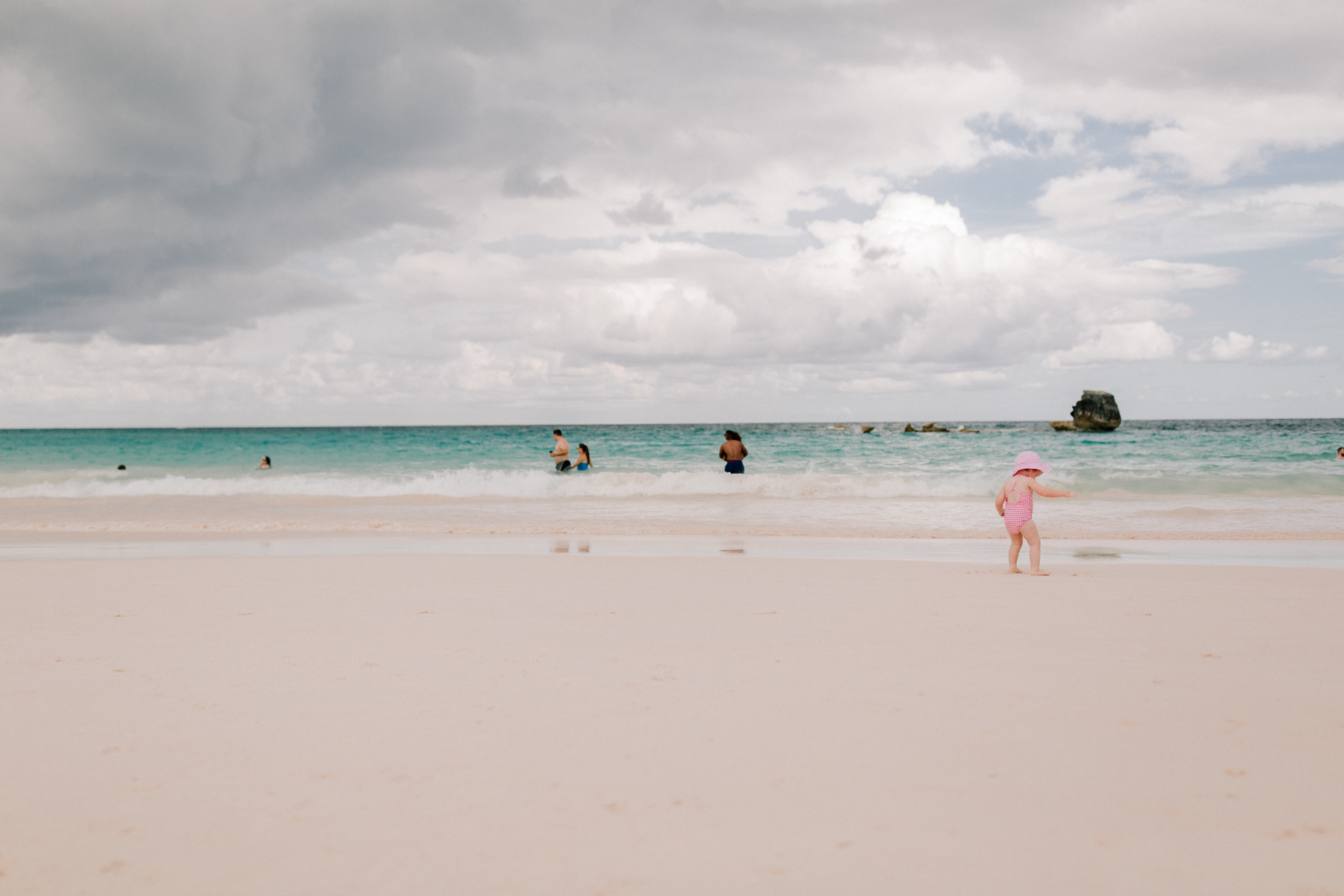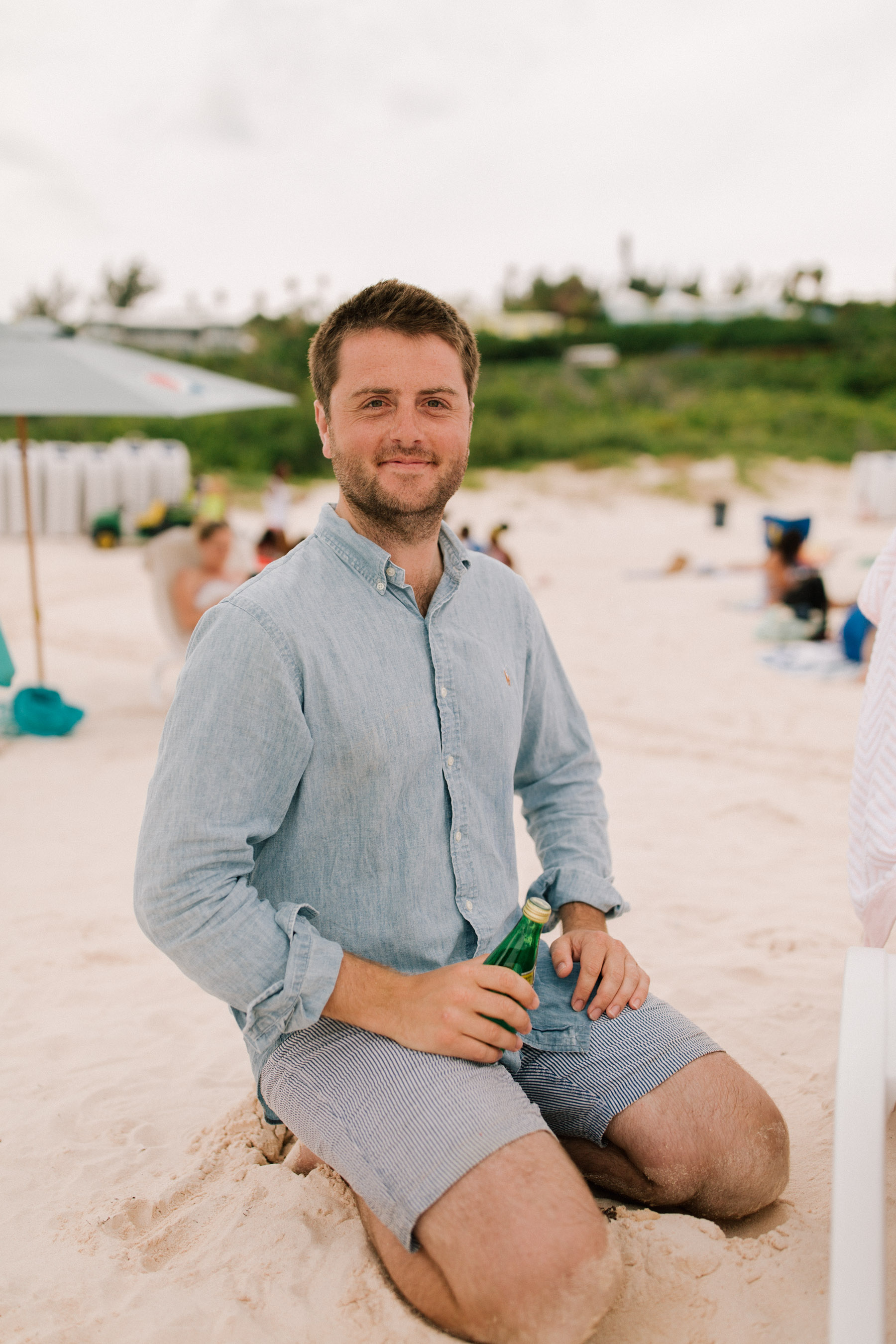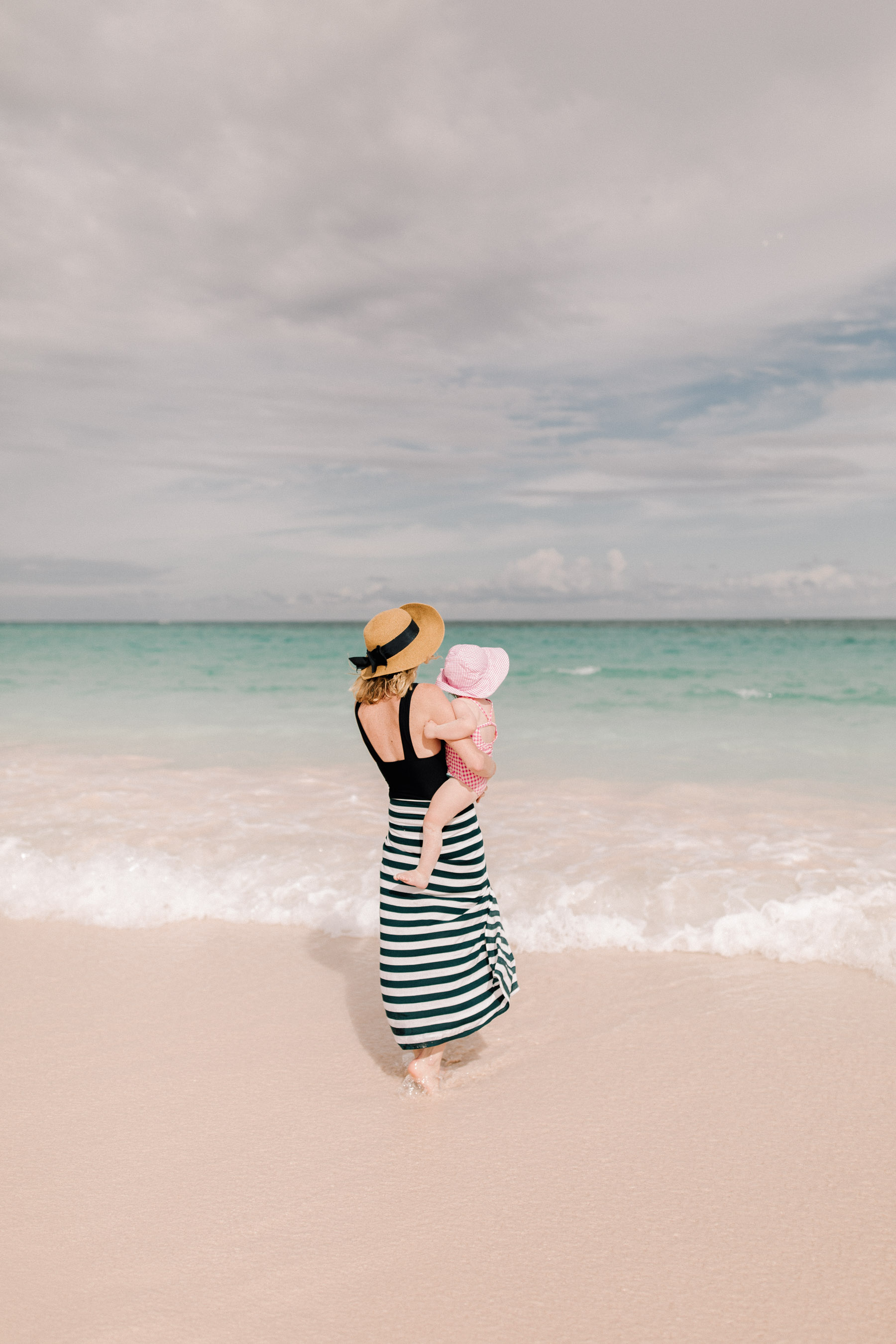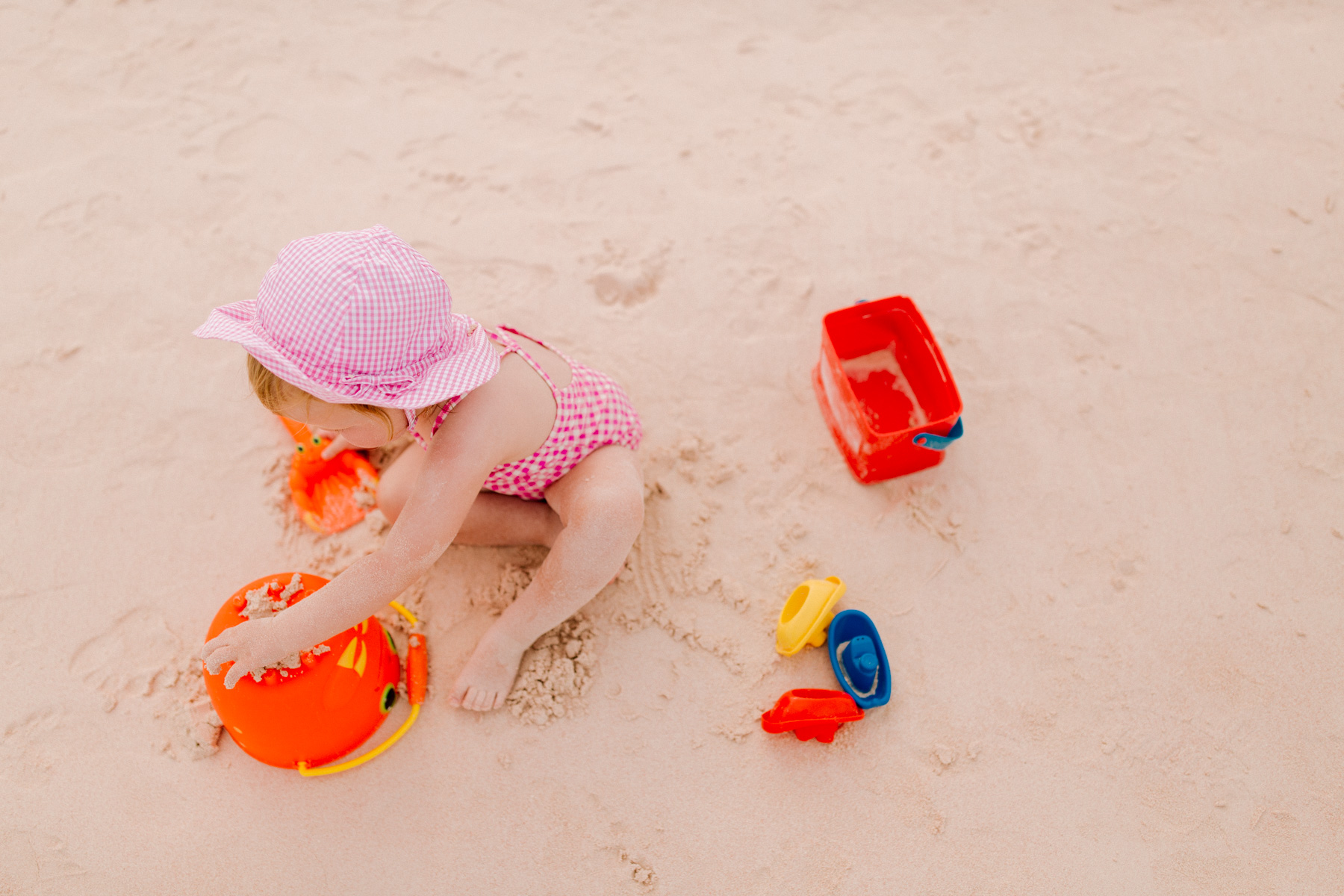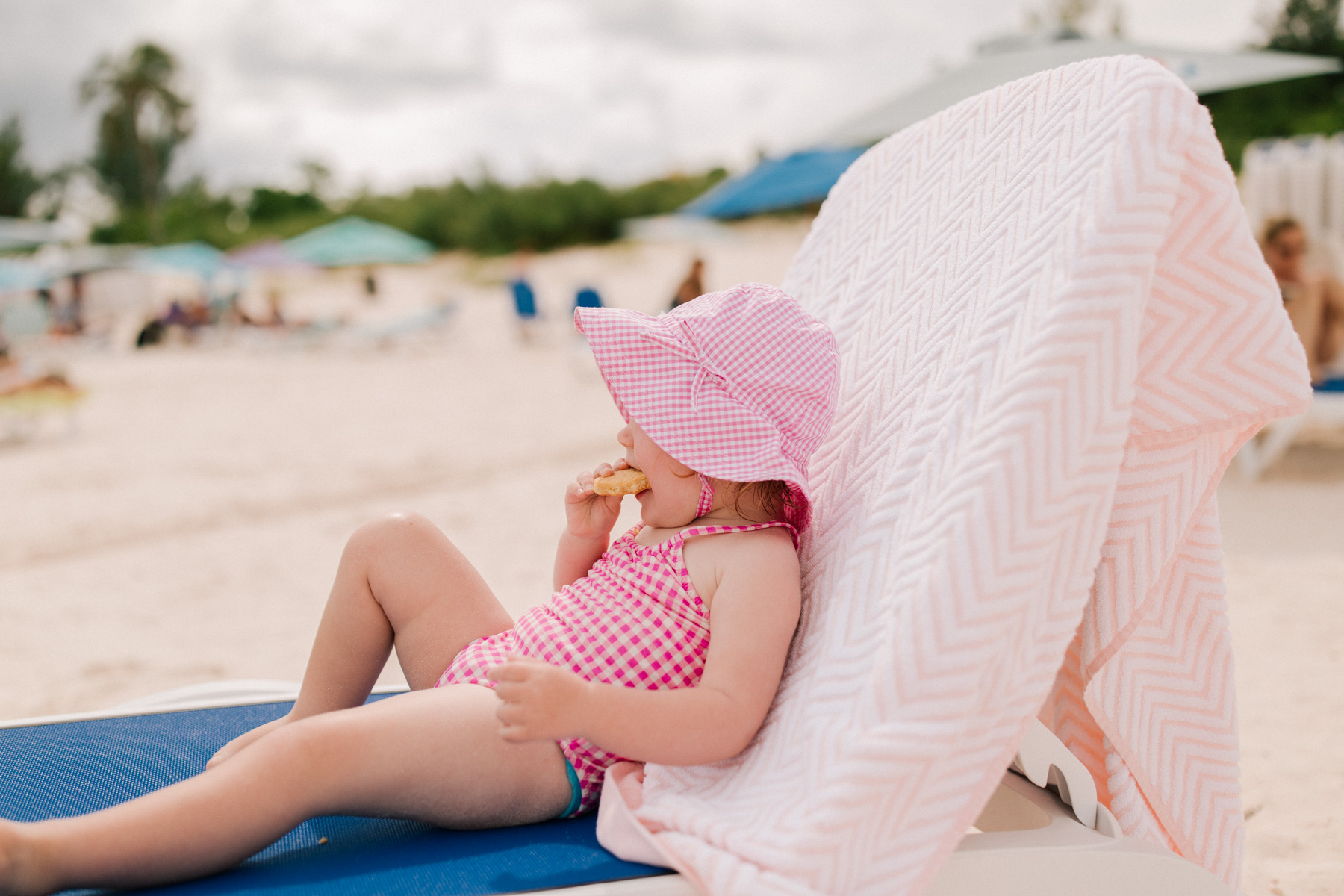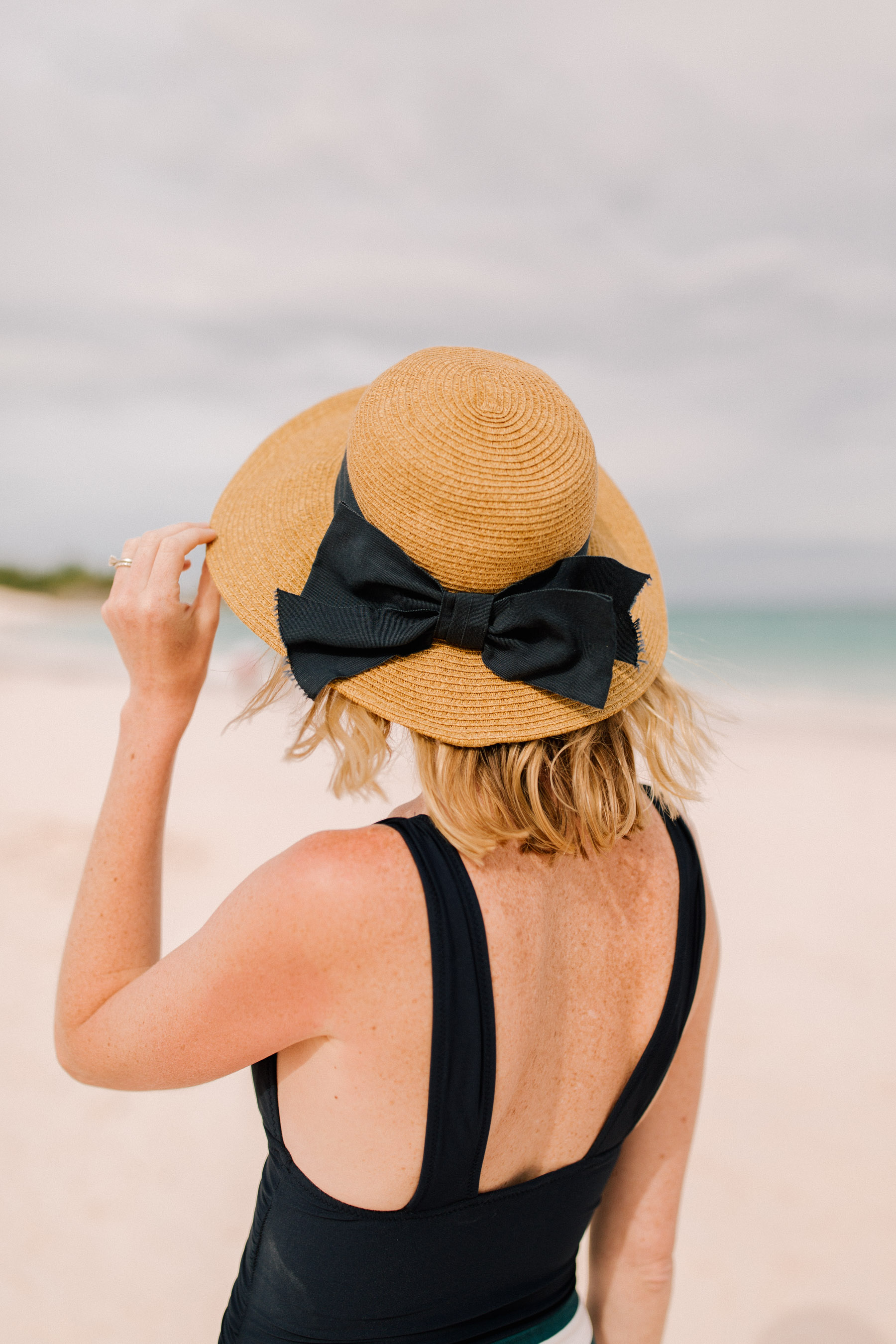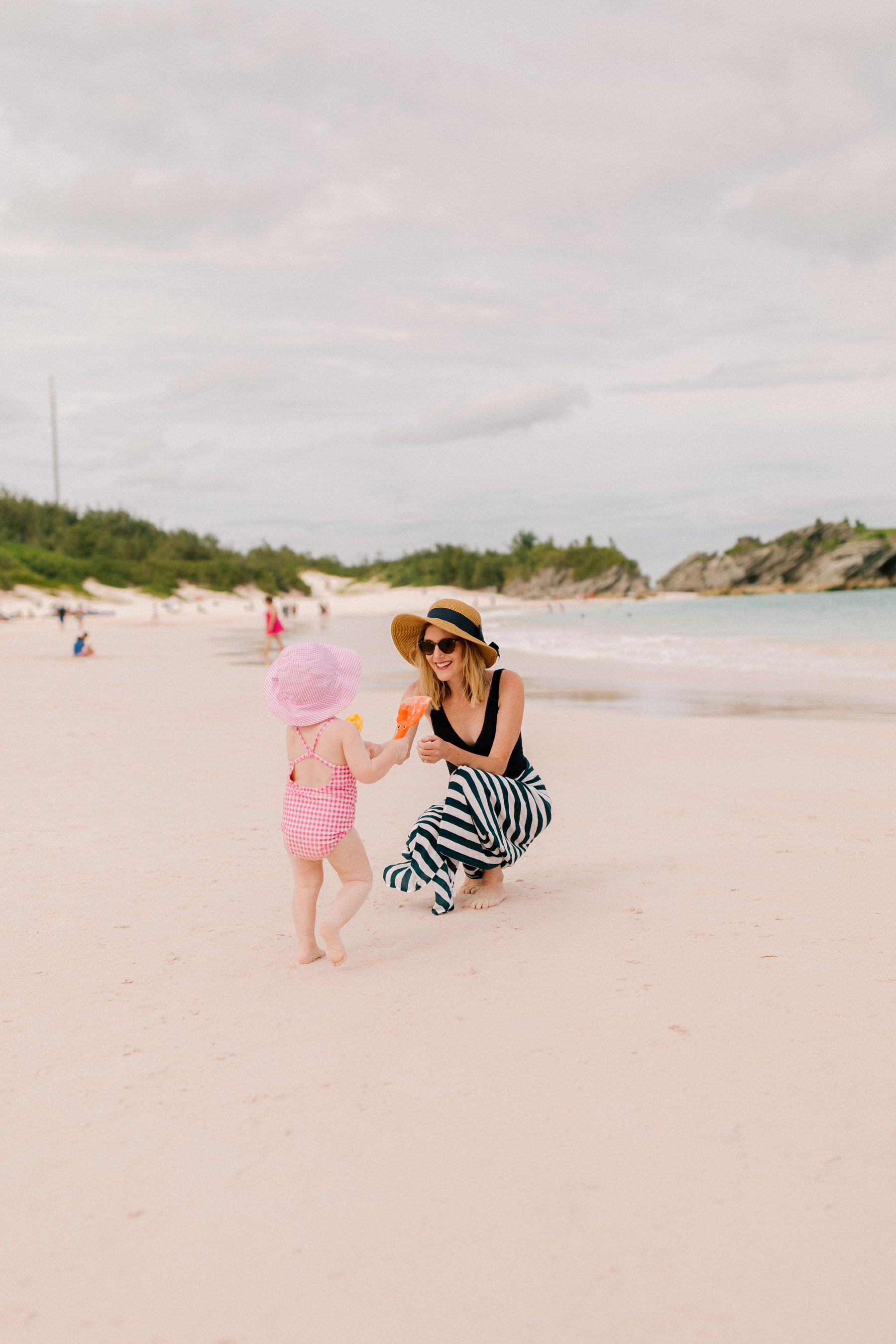 Shop the post:
Packable Bow Hat (Tuckernuck is having a huge sale! Use code SUMMER25 to take 25 percent off your whole order.) / Navy Striped Sarong (Also on Amazon.) / Striped T-Shirt Dress / J.Crew Bathing Suit (I'm wearing the long torso version.) / Similar Sunglasses / Emma's Bathing Suit / Emma's Hat (Love this one, too.) / Mitch's Bathing Suit
Answer the Question of the Day to be entered to win $50 to shop the Nordstrom Anniversary Sale OR the Tuckernuck Sale: If you could visit any place in the world, where would it be and why?
Remember to leave your e-mail address in the following non-spammy format: kelly [at] kellyinthecity [dot] com.
Congrats to the winners thus far:
Lauren V.
Maggie P.
Kaitlin M.
Grace M.
Jeanne C.
Cindy G.
Nicole N.
Sophia K.
Alexandra N.
Grace L.
Holly S.
Diana C.
Libby M.
Bailey B.
Nicole M.
Lili P.