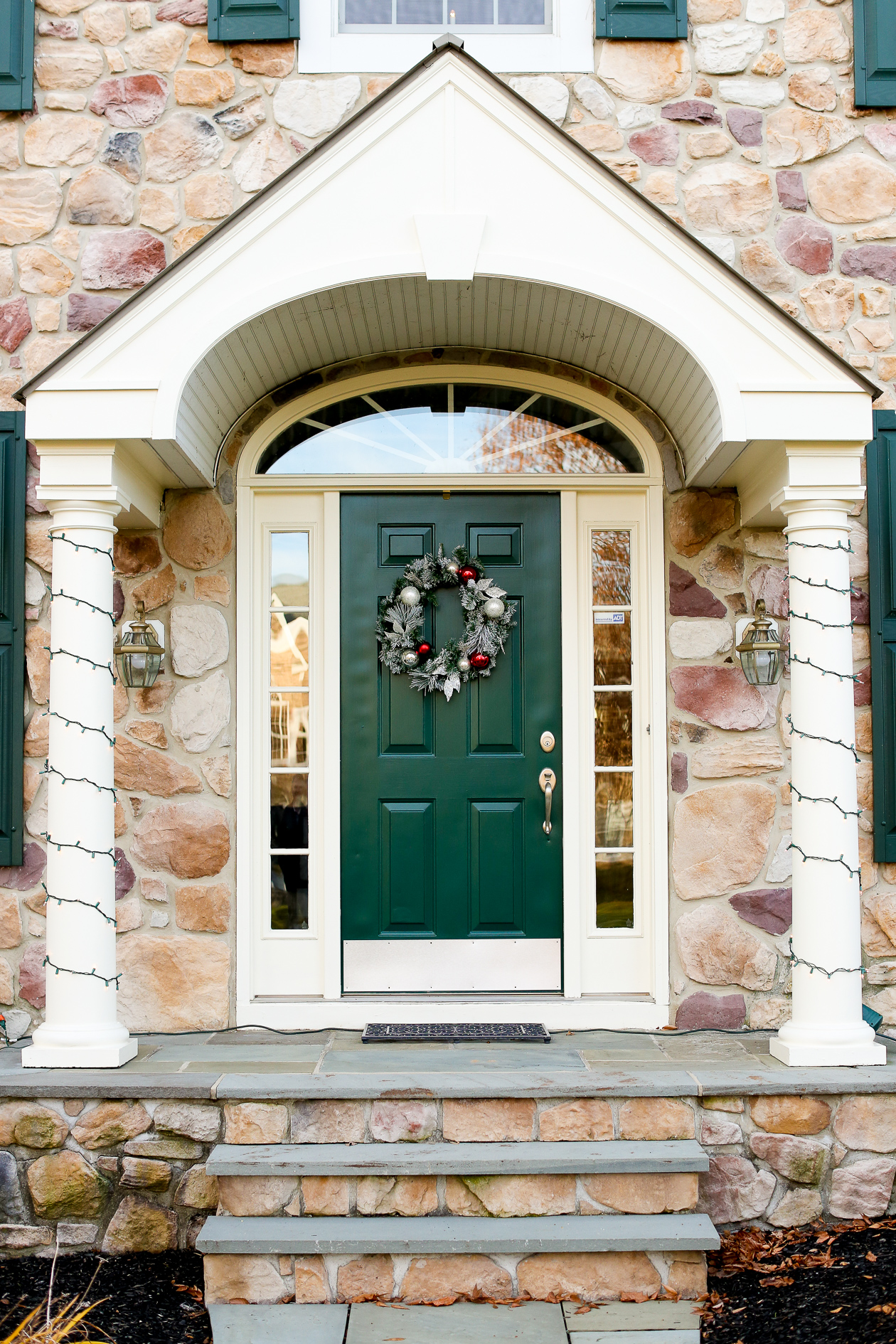 One of my absolute favorite holiday traditions is decorating the house with my mom the day after Thanksgiving. (We spend Christmas in Vermont at my aunt and uncle's, but we still like to make home base as festive as possible!) Every year, we have a bunch of little DIY projects to tackle, and we typically force Dad to help us out. Mom and I are okay with tools, but not the best… and we almost always end up needing assistance. ;)
This year, though, Dad got to take a little break, because the toolbox wasn't needed. We teamed up with Command Brand to simplify our holiday DIY and decorating projects! The company's hooks are easy to install, damage-free, and remove cleanly from surfaces with no holes or sticky reside left behind. Command Brand Clear products come with transparent adhesive strips that blend seamlessly into walls and other surfaces, allowing for endless decorating possibilities. Command Brand Metal Hooks are available in a variety of styles and finishes, and are designed to hold strongly on lots of different surfaces–like paint, wood and tile. Bingo!
The first project we tackled was a holiday village. Every year, we spend a lot of time arranging the little houses on the mantle and creating the snow, but there are always ugly wires hanging off the fireplace, detracting from the magic. ;) This year, though, we used Command Brand to tuck the wires out of view, and everything looked SO MUCH BETTER!
The second project was hanging the Christmas tree door hanger. In the past, we've tried fishing line (horrible idea; swung back and forth on the door and scraped it up) and a nail (another horrible idea; we damaged the door). This year, we went with a Command Brand Clear hook, and it worked perfectly!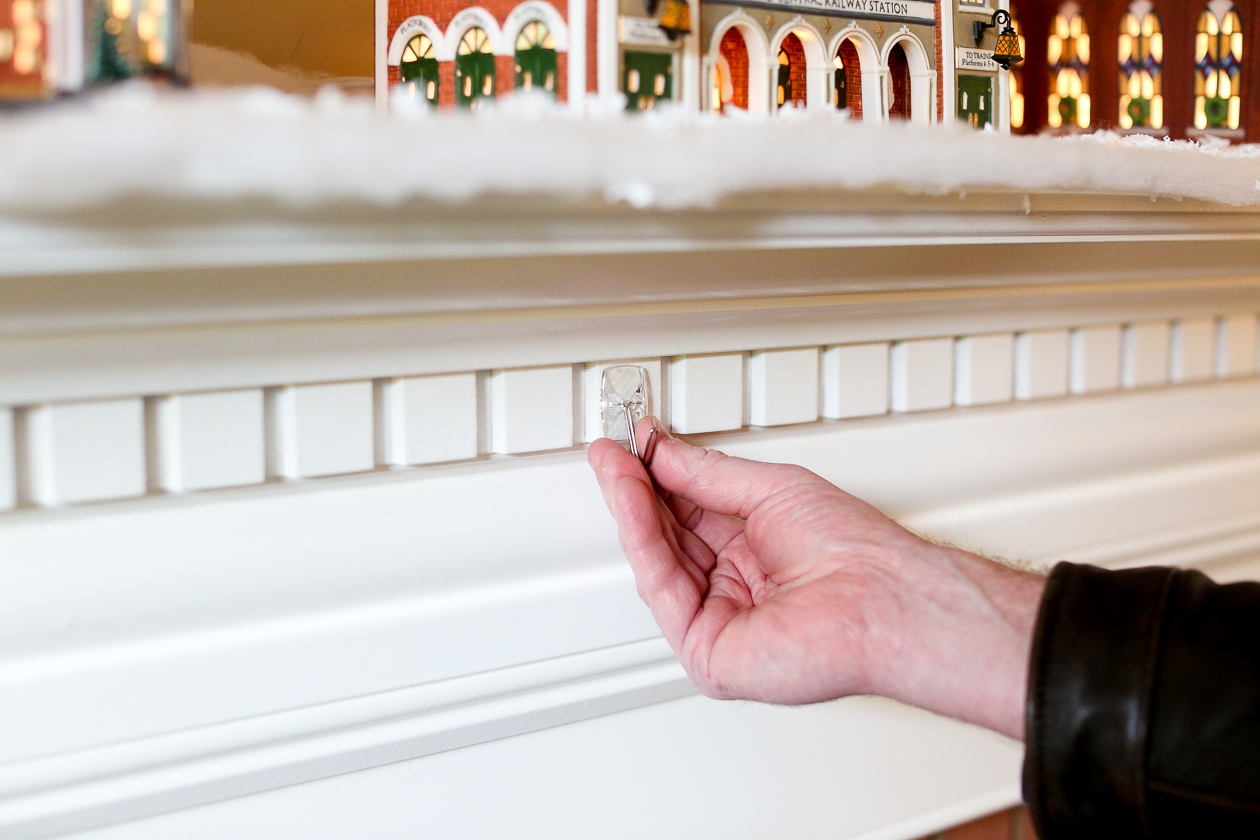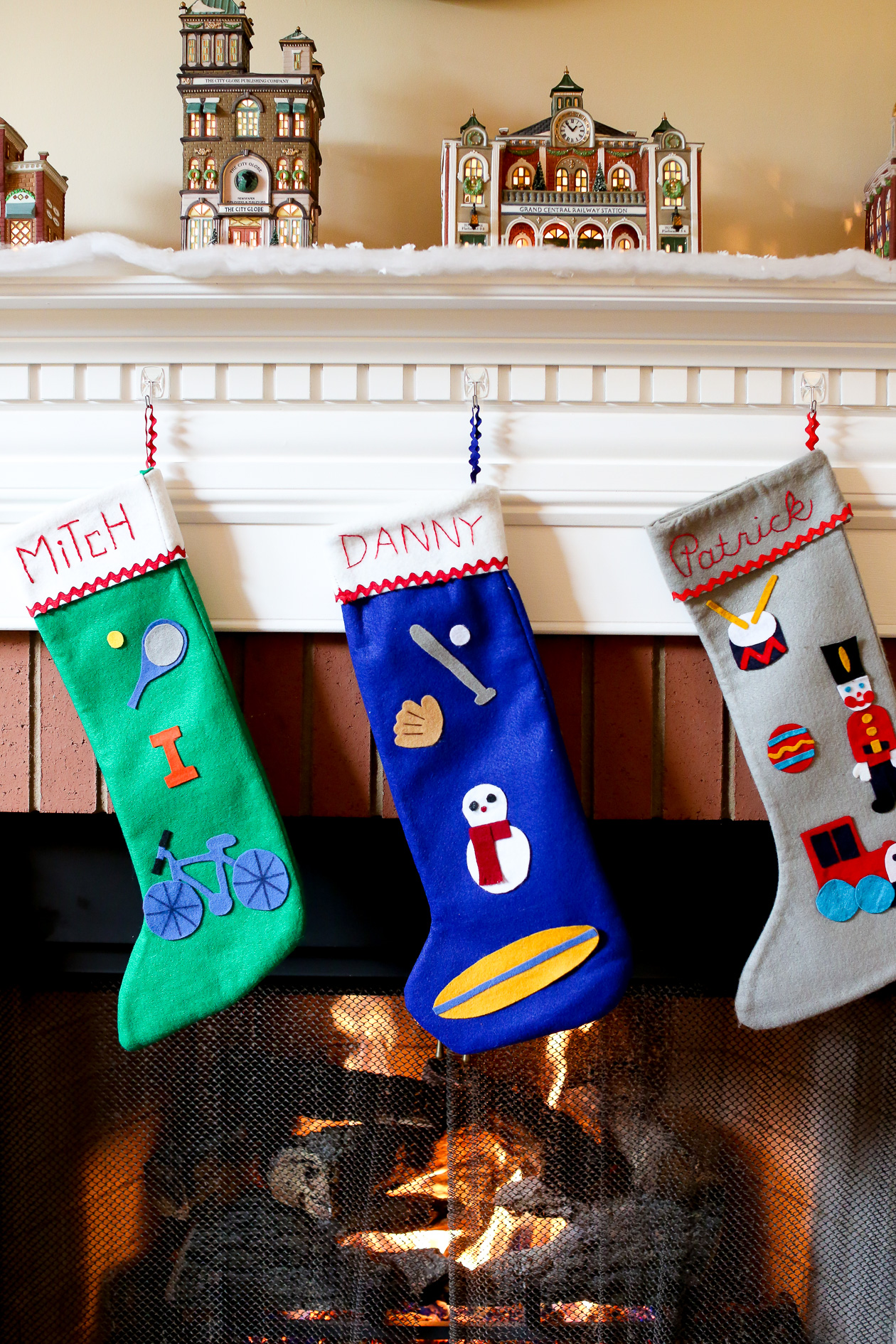 Next up was making a felt stocking for Kim, the newest addition to the Sheehan/Gallagher/Tralka families! Every single person in our family has one that represents his or her personality (the tradition started over 30 years ago!), and recently, we've made some new ones. :) Mitch got one a few years ago, and as Patrick and Kim got married this past summer, it was time for an addition! To hang the stockings on our nail- and hook-less mantle, we used these little guys from Command Brand, and they worked like a charm!
Also, Dad couldn't help himself and stepped in for this project, as it's always been his thing. ;)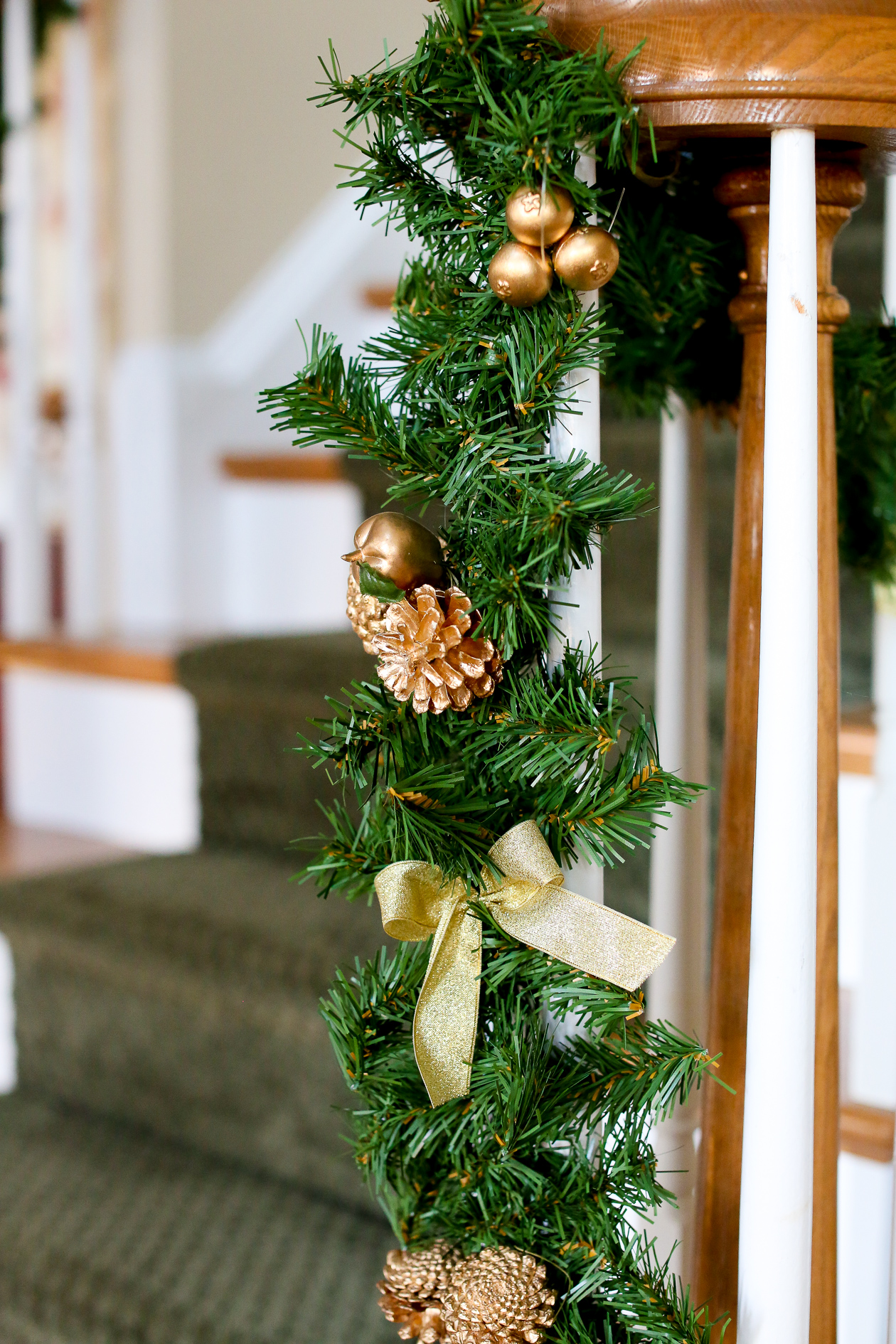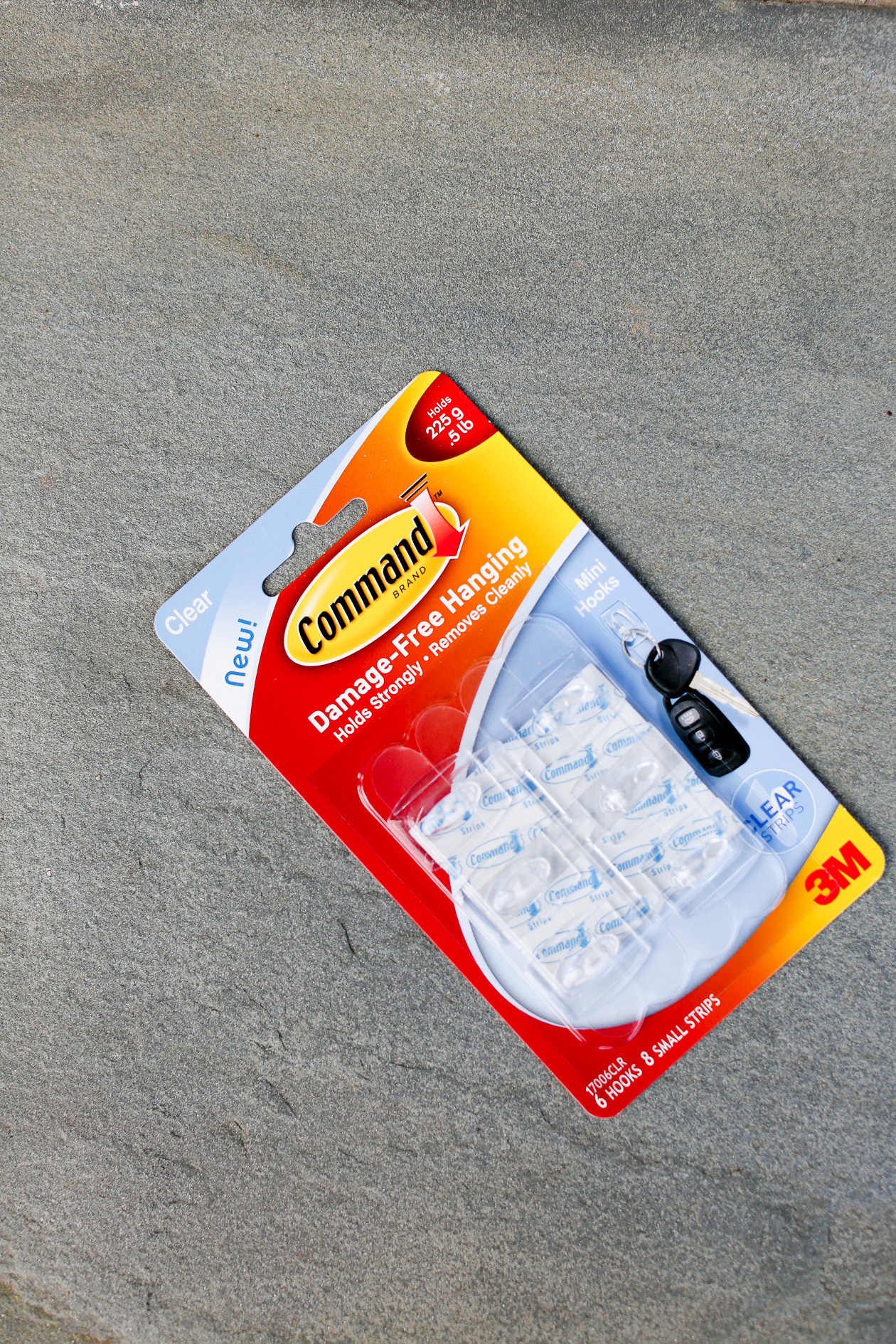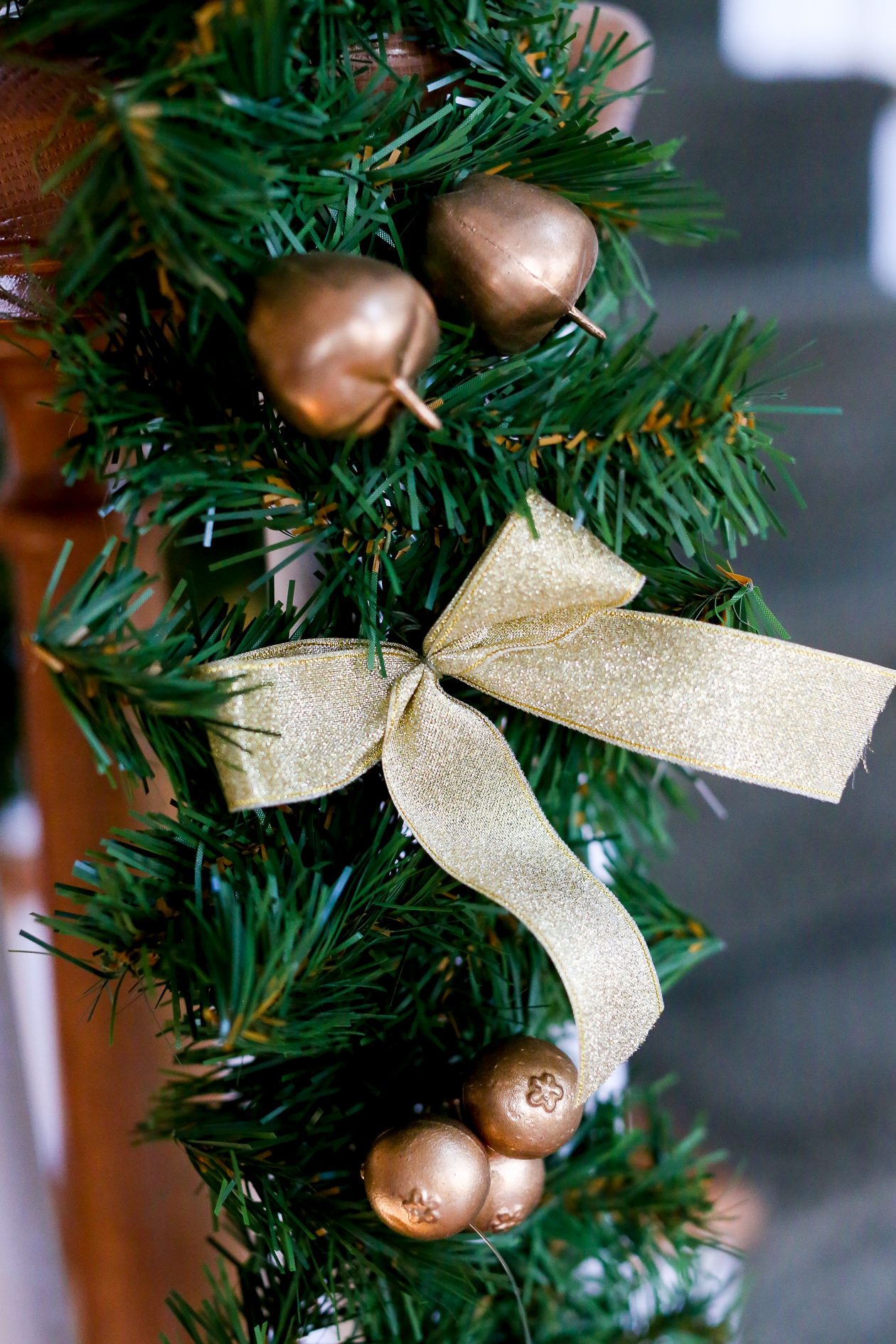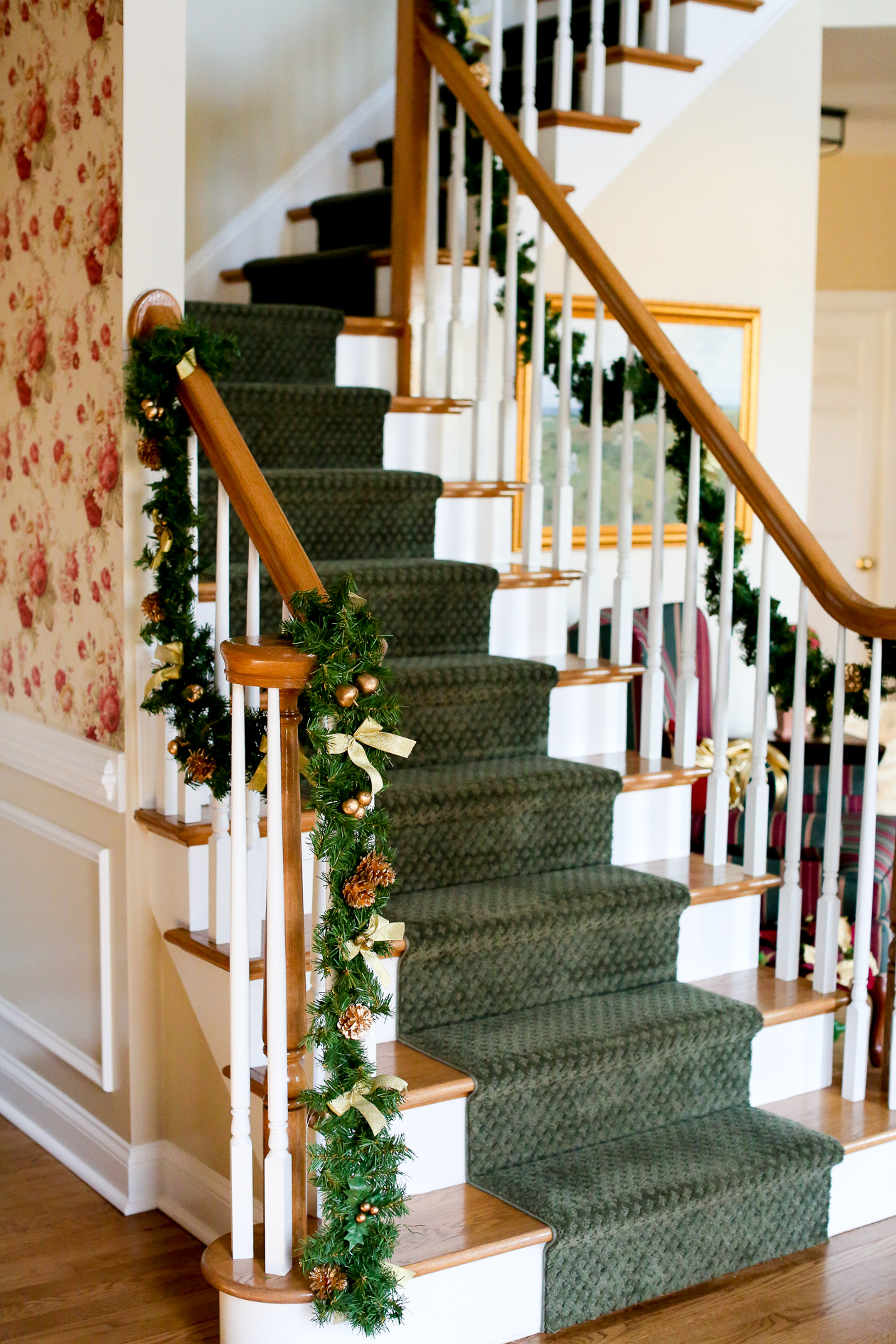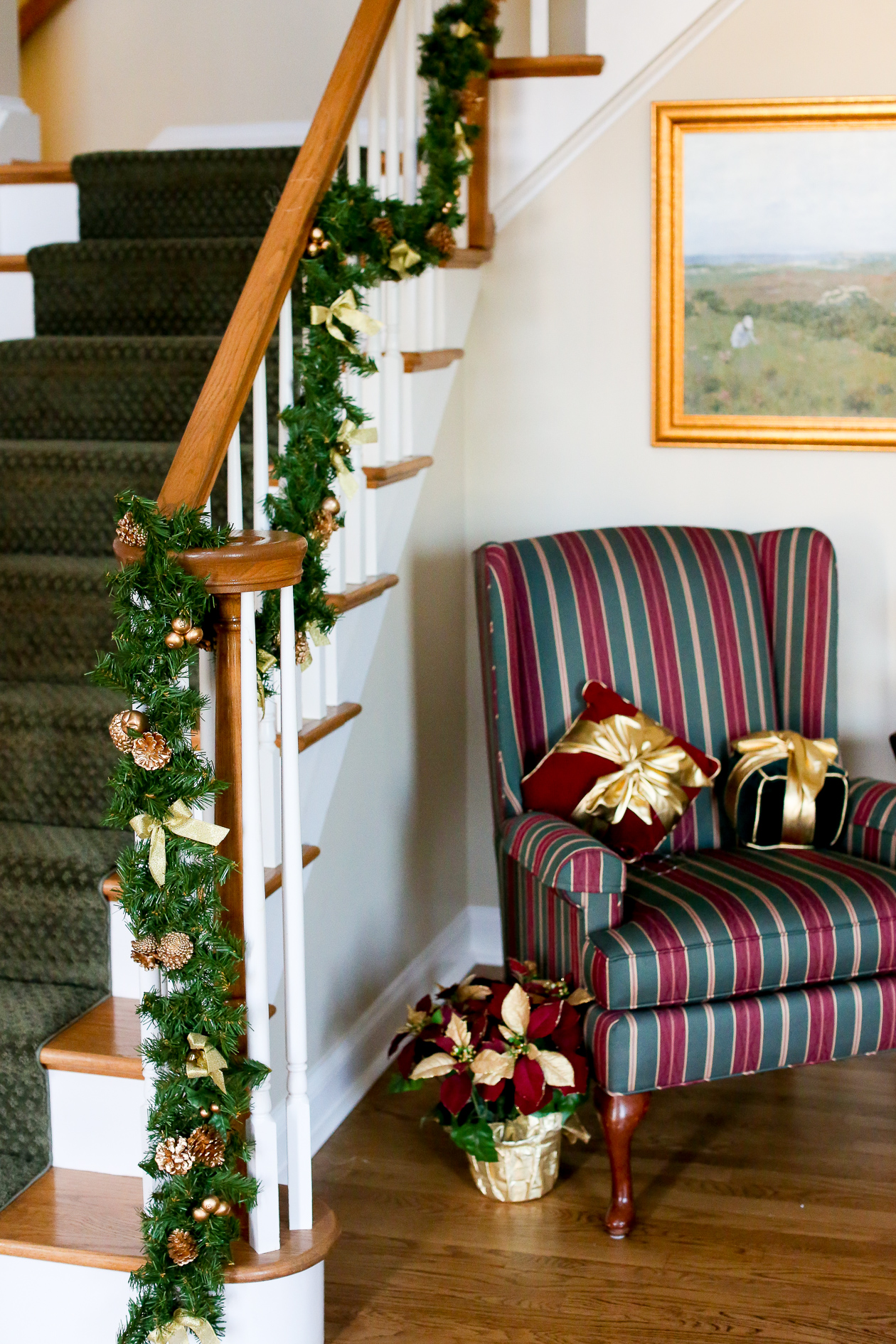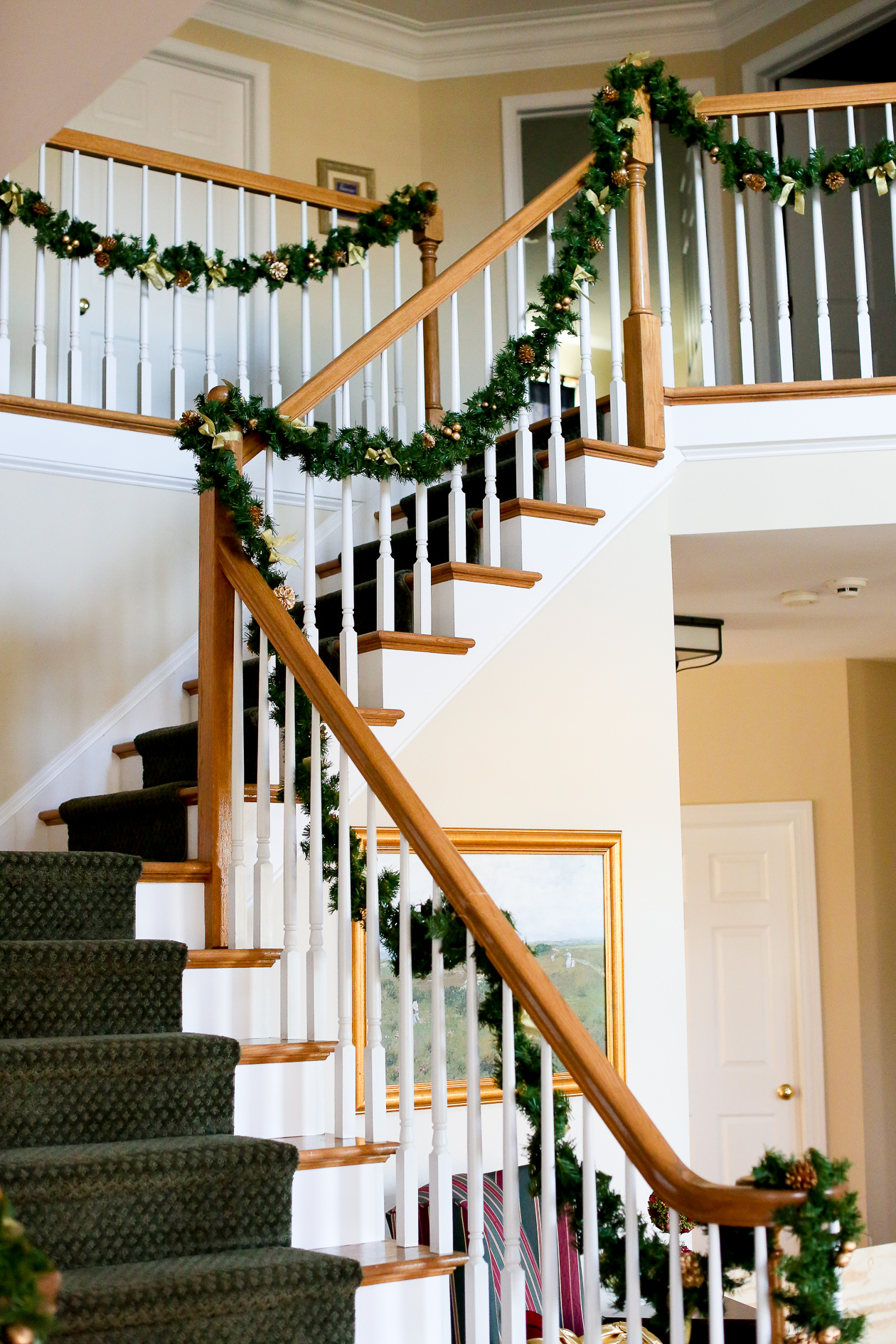 Finally, we tackled the homemade garland. In the past, we went with fishing line alone, which–and I can't stress this enough–was SUCH a pain. No matter what, it always looked crooked. This year, though, we still used the fishing line and Command Brand Clear Mini Hooks under the bannister to straighten everything out. Look how straight and even the garland looks–we're so happy with the final product!
Do you have any tough DIY/decorating holiday projects going on right now? Be sure to check out Command Brand's Damage-Free Holiday Decor page for tons of easy-to-implement solutions! :)
Disclosure: This post was sponsored by Command Brand. While I was compensated, all opinions are my own. As always, thank you so much for supporting the partnerships that keep Kelly in the City up and running!