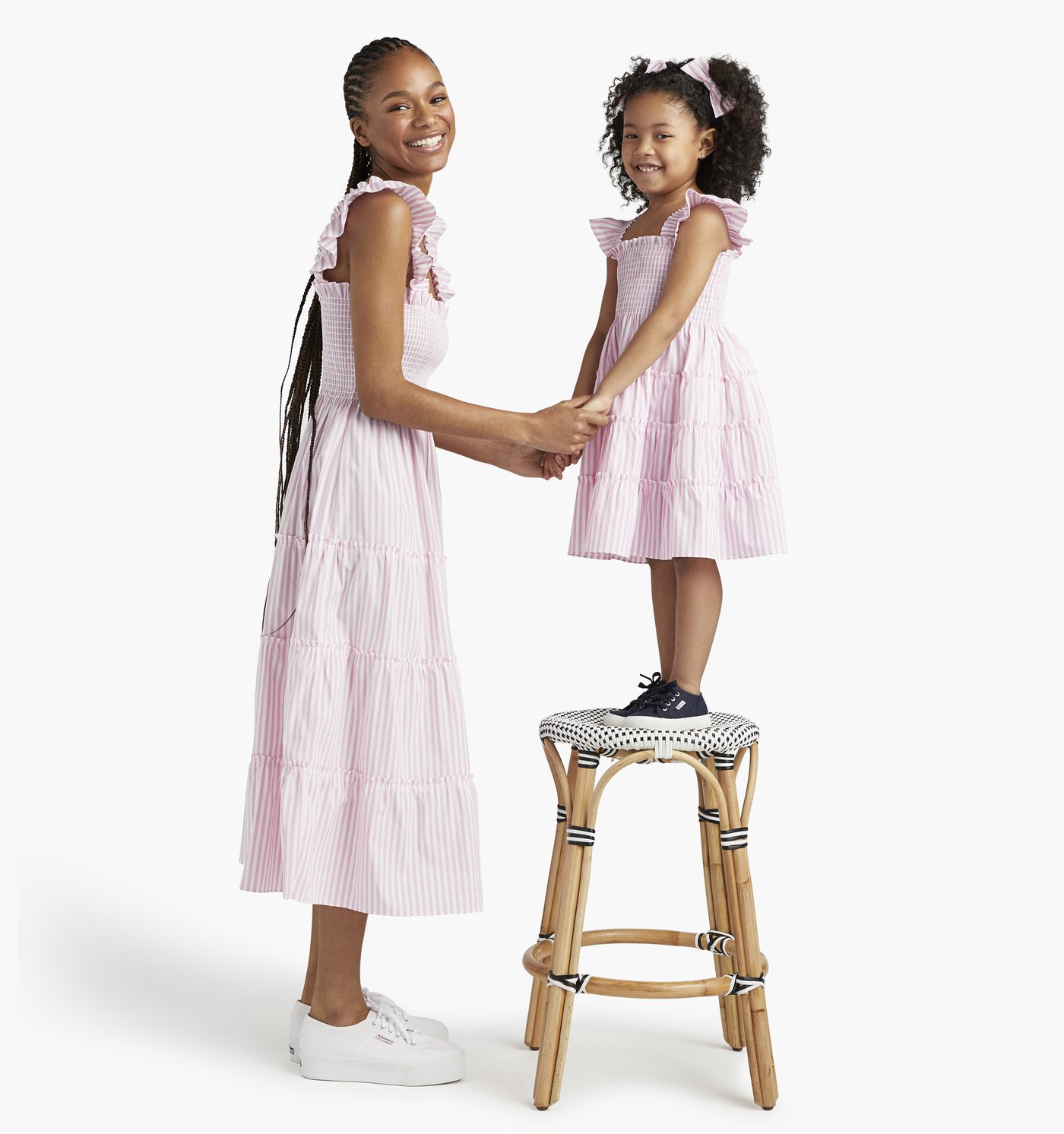 Exciting! Hill House just released new arrivals for both women and little girls!
If you're new to Hill House, so am I. ;) But I'm so on board with this wildly popular, new-to-me brand! The idea is that the "nap dresses" can be worn from day to night; they're so comfortable you can sleep in them!

The Ellie Nap Dress is undoubtedly the most popular style, and new prints were just released: Bubblegum Stripe, Navy, and Blue Botanical. The dresses run large, so I would recommend going down on size. They also work really well for pregnancy!
Emma and Lucy got matching striped Tiny Ellie Nap Dresses. In case you're wondering about littles' sizing, Emma is 4.5 years and Lucy is almost two, but both girls are big for their ages so I bought them sizes 5/6 and 3/4. Fingers crossed that they work!
Happy shopping. :)