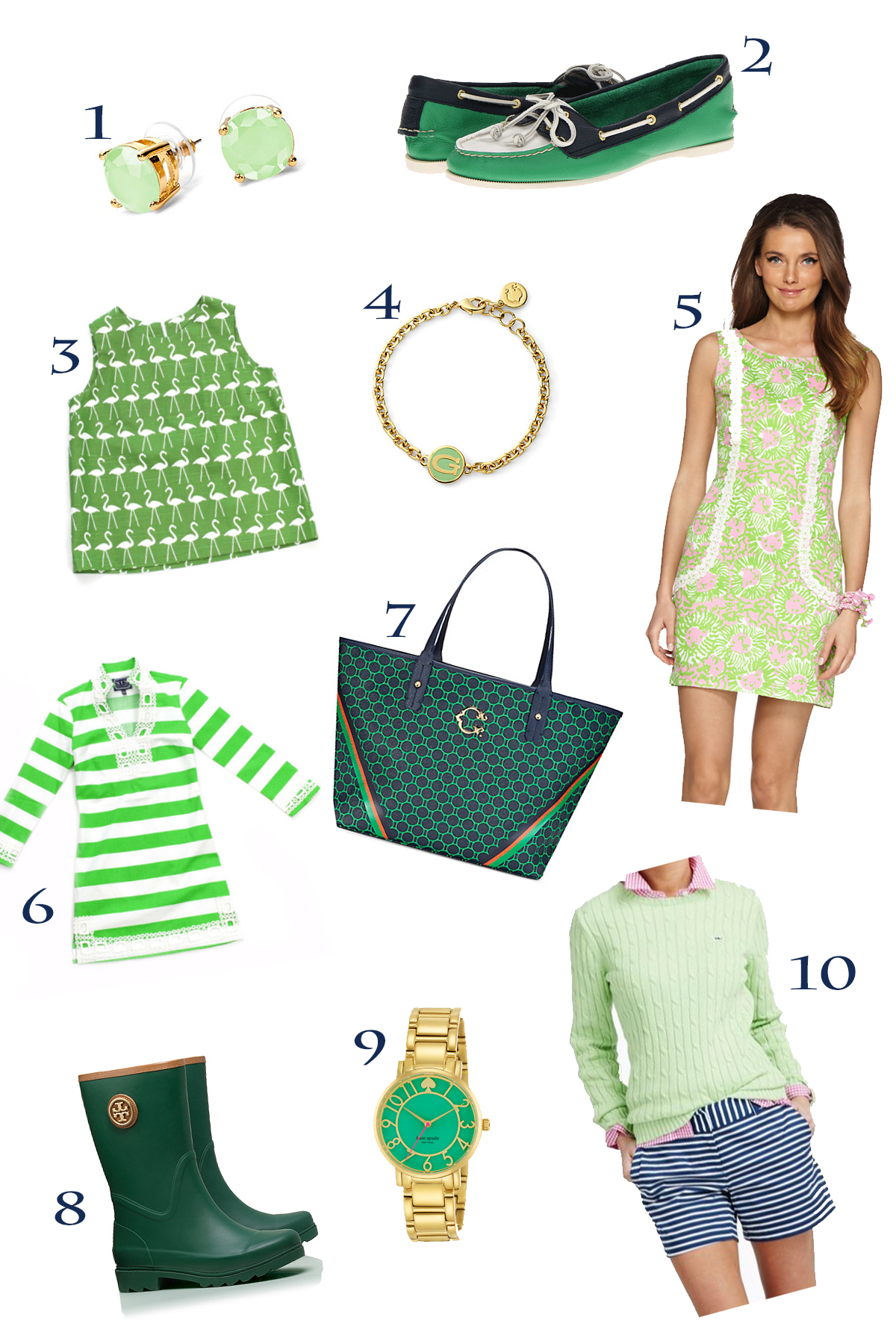 One / Two / Three / Four (Check out the matching earrings, too!) / Five / Six / Seven / Eight / Nine / Ten
I'm really Irish. I mean, my name is "Kelly Sheehan Larkin." Doesn't get any more Irish than that, right? (And, actually, according to records, both "Sheehan" and "Larkin" used to have O's in front of them. So, there's that. Haha.) But in all seriousness, I have a lot of Irish pride. My mom's side of the family is from Scariff in County Clare, and my dad's is from a tiny little fishing village called Bantry Bay.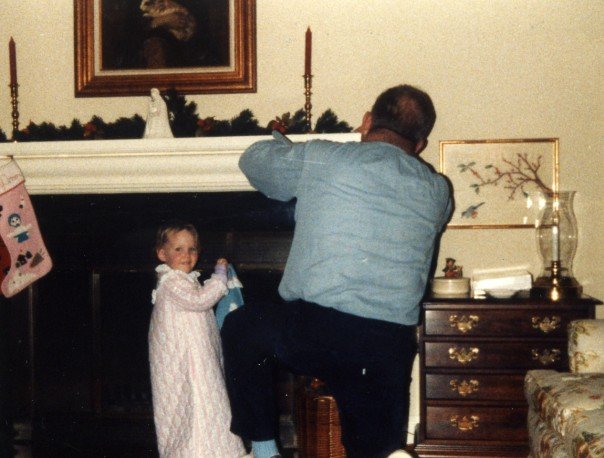 (Above: Hanging Christmas stockings with Grandpa… a tradition!)
Growing up, I was surrounded by my Irish heritage–mostly because my grandfather, Patrick Gallagher, had such close ties with his family back in Ireland. I can't even tell you how many elementary school heritage reports I wrote on how my family made it from Ireland to Brooklyn! (If I remember correctly, it had something to do with stealing a pig, selling it, and using the profits to buy a ticket to America. Oops.) Together, Grandpa and I went to Irish festivals, listened to Irish music, read books about our heritage, and even planned to visit Ireland when I got older. Sadly, my grandfather passed away while I was in college, and we never got to take that trip. I miss him every day.
A couple of summers ago, Mitch's family went to Ireland to uncover the history of the Larkins. I was ridiculously touched, honored and excited when they invited me to come along. (Mitch and I weren't married yet, after all!) I promised myself that I would do everything in my power to make it to Scariff to meet my family and see where my grandfather spent some of his childhood days. Unbeknownst to me, Mitch's family was from a town only seven miles from Scariff. (I freaked out when I heard this, but we're not related. I checked, haha. They are, however, apparently friends.) So his family rented a house there for our trip. #bestluckever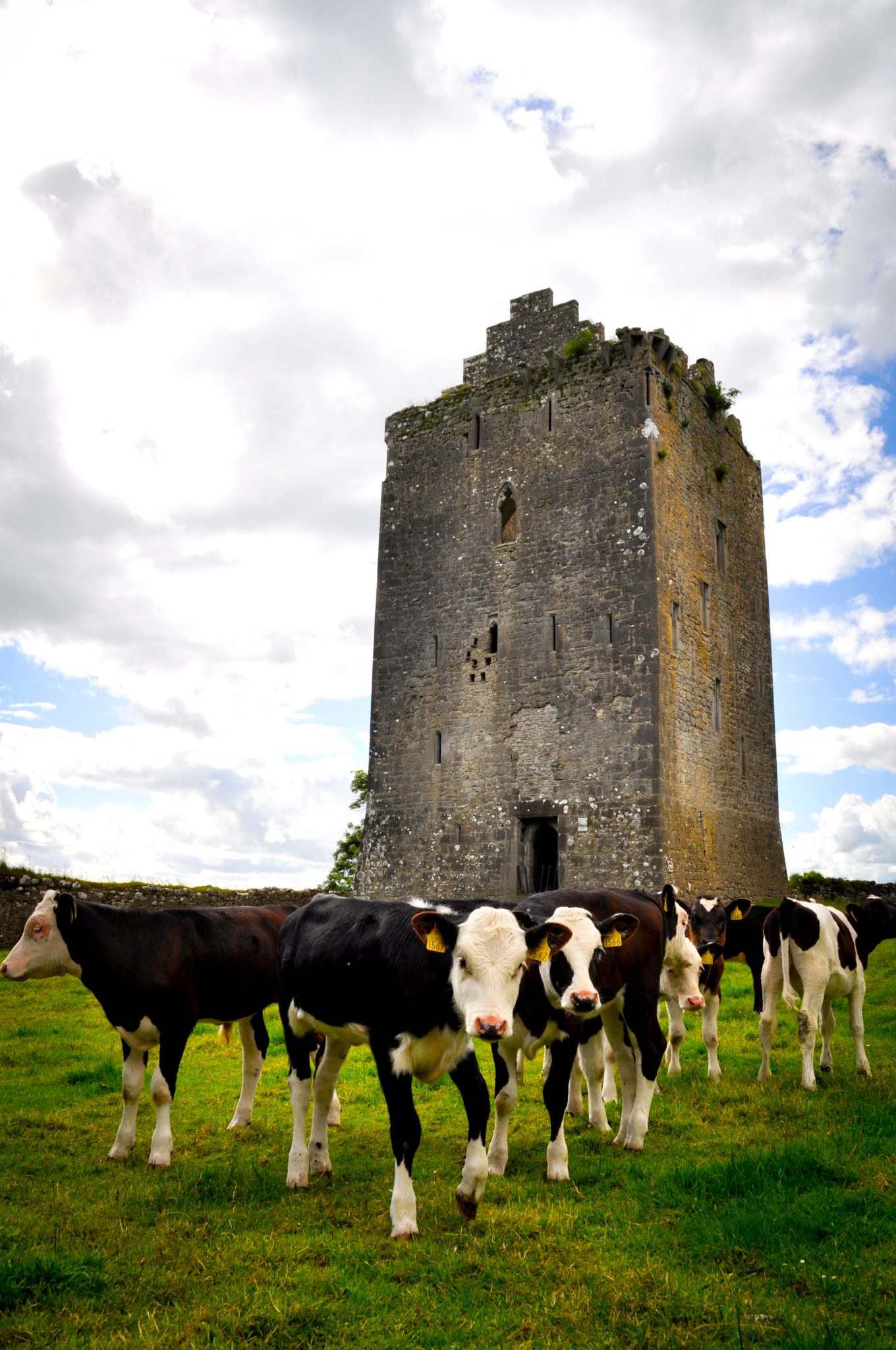 (Above photo courtesy of Mitch's father.)
I had the time of my life while in Ireland. I bonded with the Larkins, saw nearly every sight you could possibly want to see (my favorites were Kinsale and the Ring of Kerry), drove on the other side of the road (for a hot minute), and met my family. It was one of the most surreal and wonderful experiences of my entire life. I had a Guinness at my family's pub in town, heard stories about my grandfather, and visited the cottage where my great-grandfather was born. I even walked across the bridge that my family built! It was incredible.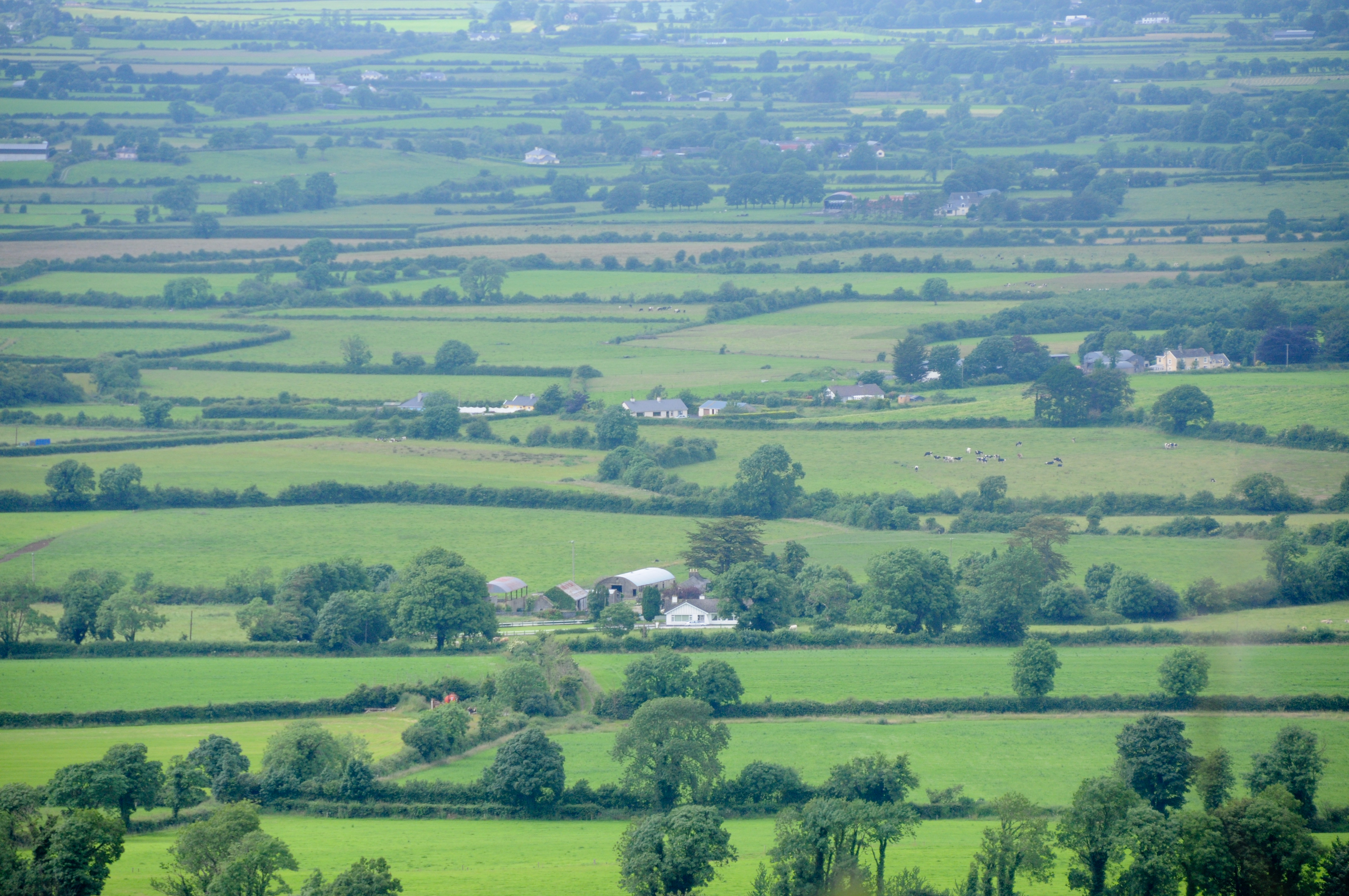 While in Ireland, I truly felt like my grandfather was there with me. I had no idea how much of an impact the visit would have on me, and I'm so grateful to the Larkins for the experience. Have you ever taken a trip like this? I'd love to hear about it!
Happy Saint Patrick's Day, everyone!