DRESSBAR by Dressbarn Maxi Dress c/o
As evidenced in my blog content as of late, I freaking love weddings. Everything about them, really. I love watching the groom's face as his bride walks down the aisle. I love watching parents as their children dance their first dance as a married couple. I love the personal touches. I love seeing the gown and the bridesmaids' dresses. I love hearing toasts, meeting families, getting dressed up and breakin' it down. Like I said, I love everything.
But there's nothing I love more than a beach wedding. My family is Catholic, so Mitch and I couldn't get married in the sand. And Ocean City is a dry town, so we couldn't have our reception in the sand, either. But we did take (squinty/sweaty) photos in the sand. And our guests took long strolls in the sand after our rehearsal dinner and ceremony, which were both located a block from said sand. And we used a whole lot of sand in our decorations, haha.
So we pretty much got married on the beach, right?
Right?!
—
Two years ago, I had seven weddings to attend, and it was glorious. Last year? None. (SADNESS.) This year, I have a few–and a couple of them are beach weddings. (JOY.)
But what's a beach wedding guest to wear?
Right now, I'm loving flowy maxi dresses. They cover my vampire-white legs, reduce the likelihood of getting nasty bug bites when the sun goes down, and eliminate the risk of showing a bit too much skin if the wind picks up. ;) They're also somehow ridiculously comfortable and super glamorous simultaneously. (Why can't sweatpants be the same?!)
The moment I saw this little chiffon number from DRESSBAR by Dressbarn, I was in love. While it's extremely forgiving (more room for wedding cake!), its cinching also provides form. At $80, the price point is great, too. Oh, and it doesn't wrinkle.
The best part, though, is that it's not a dress you can only wear to a wedding. These photos were actually taken during a party on Lake Michigan with some of Mitch's friends a couple of weekends ago, and I can't tell you how many compliments I received from it! Which is kind of why I also have plans to wear it to an upcoming rooftop shindig. ;)
Tell me: do you guys have weddings this year? Where are they, who's getting married, and what do you plan on wearing?! And be sure to check out other Dressbarn maxi dresses here, as well as the company's "sun and sand" and "wedding guest attire" recommendations!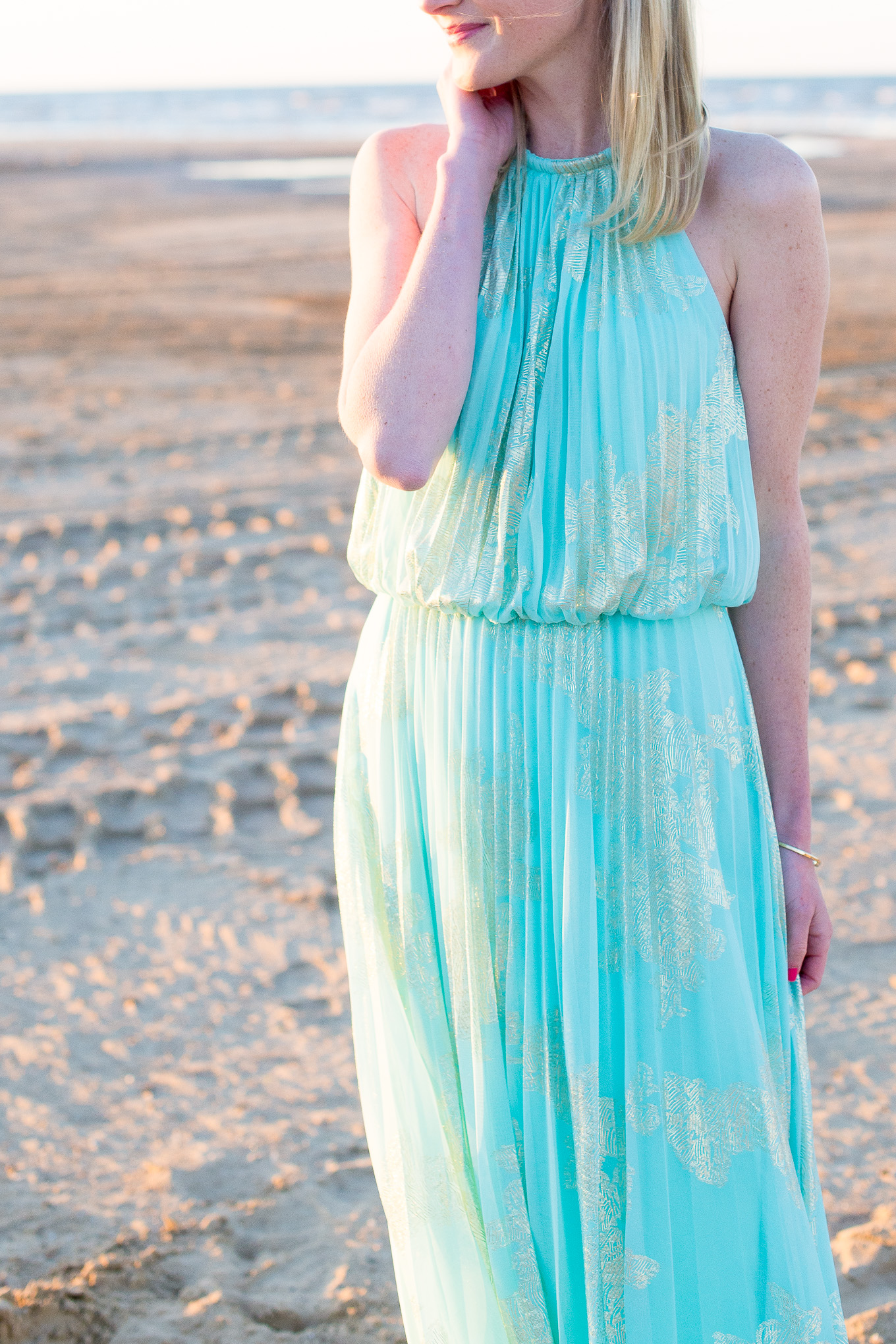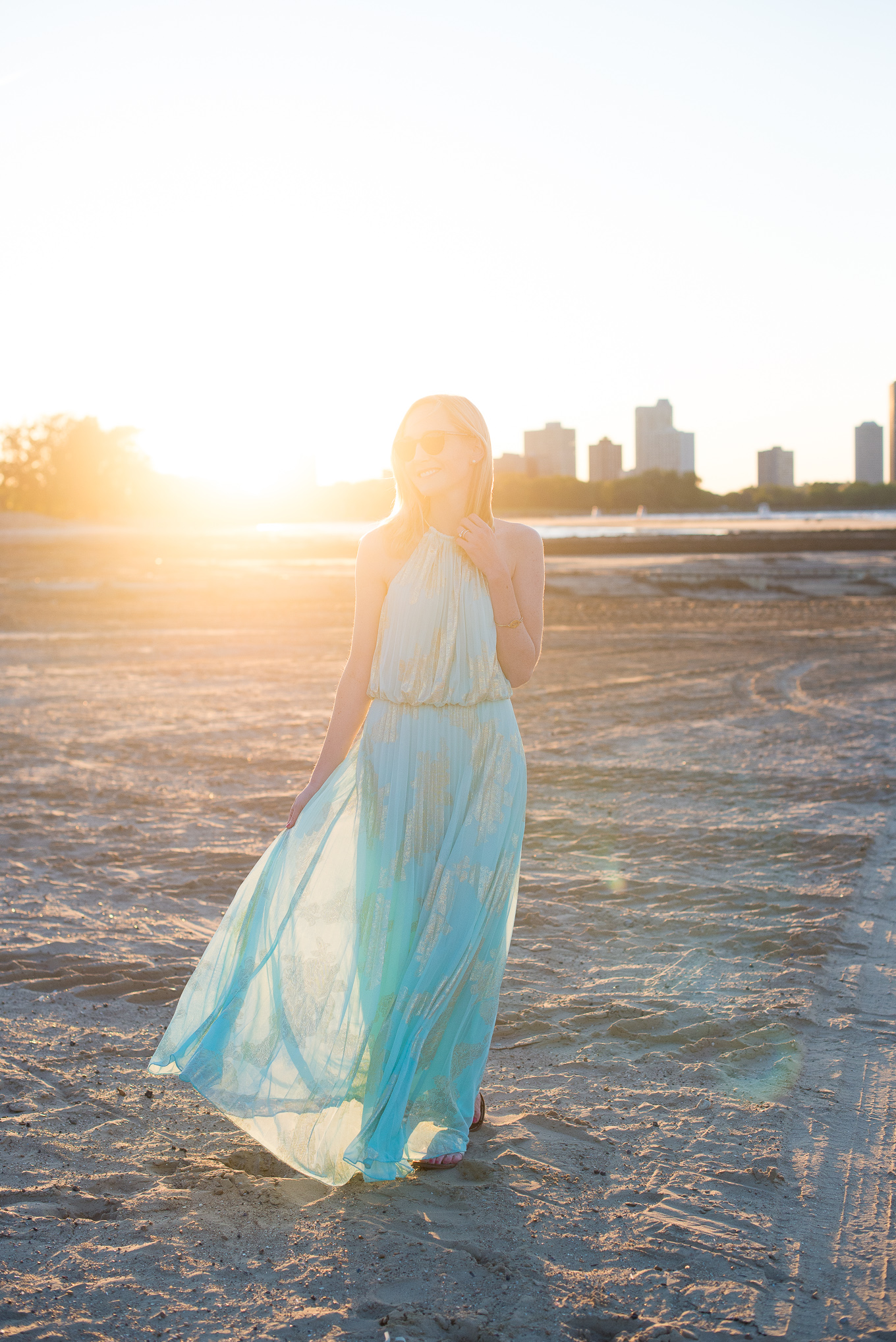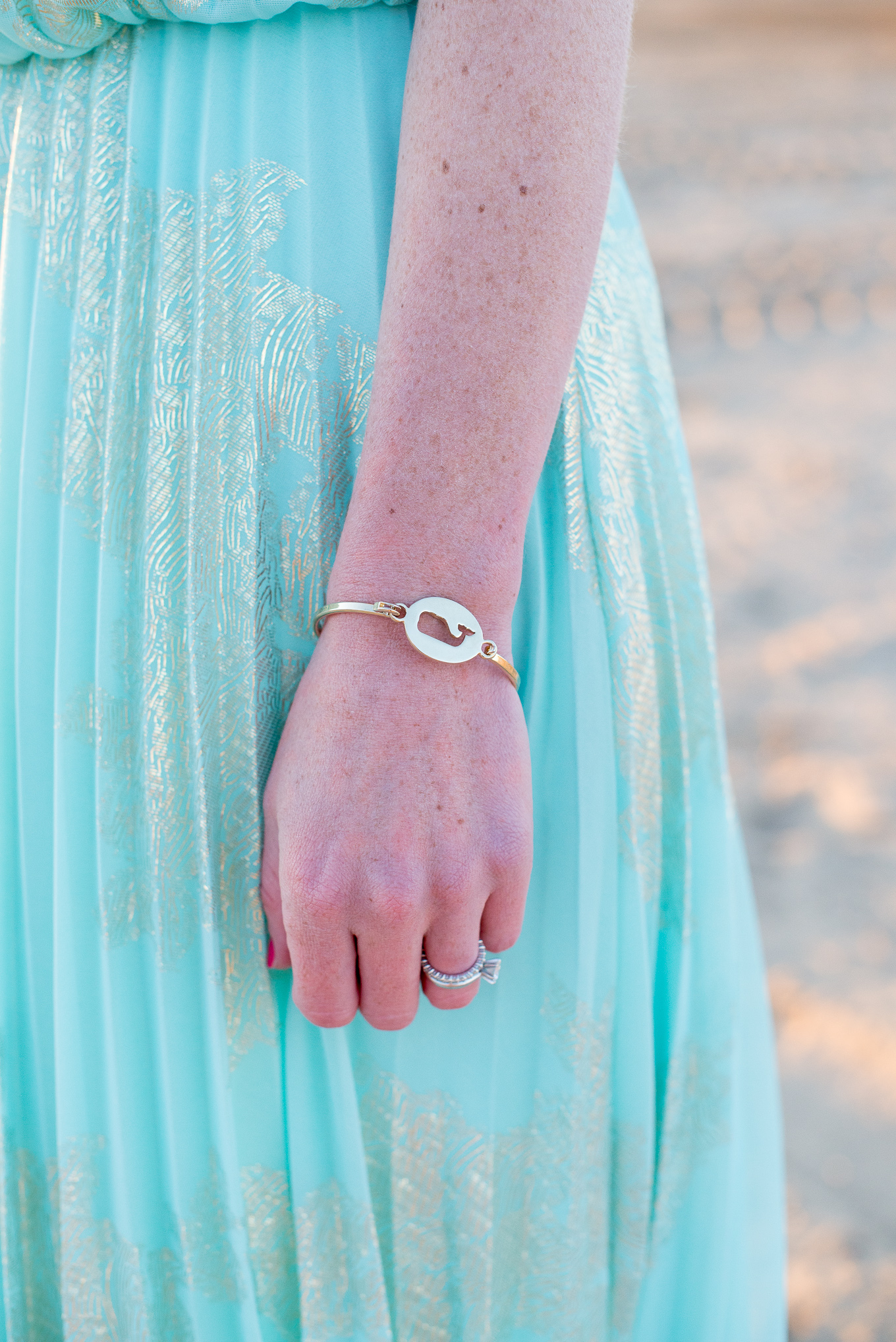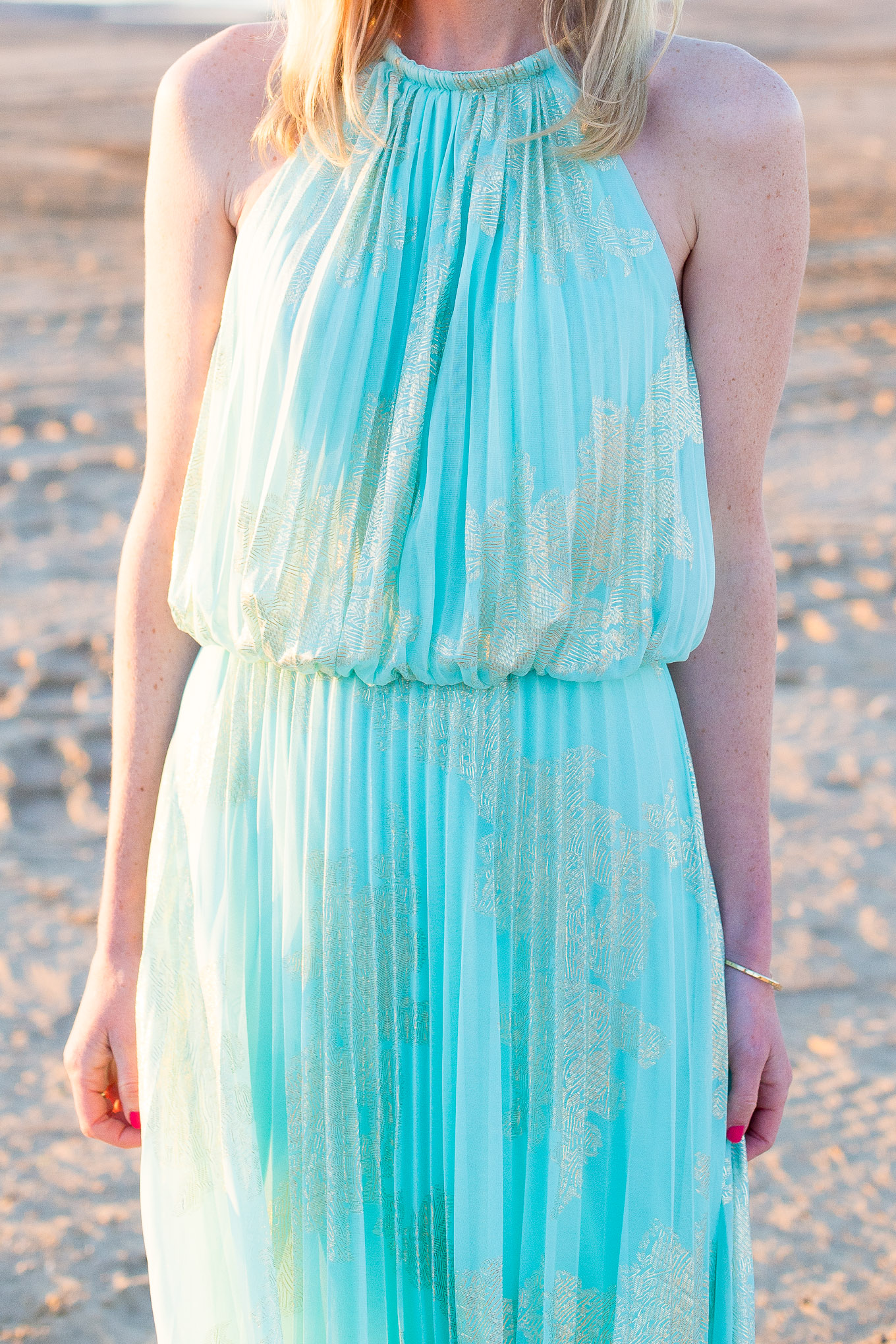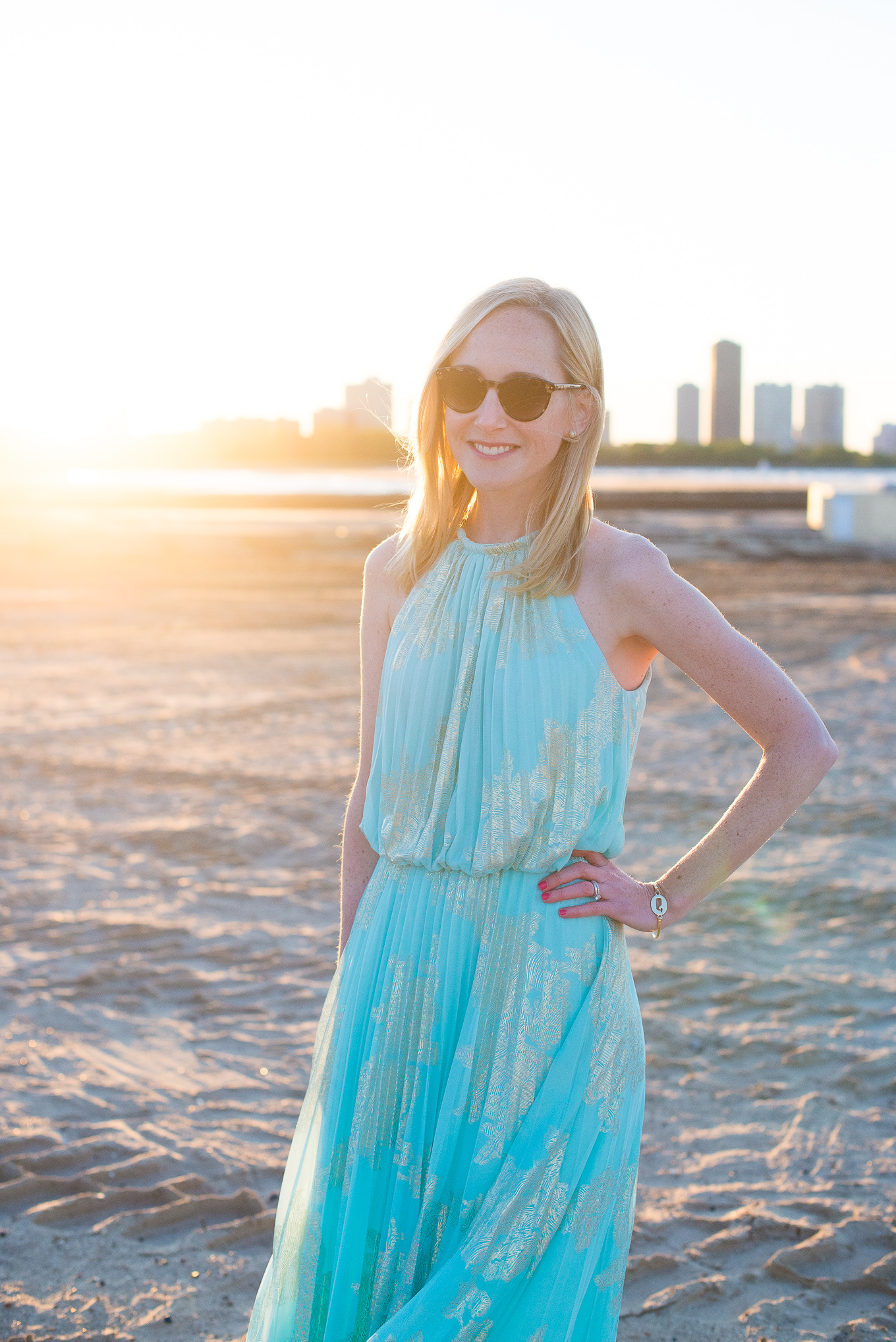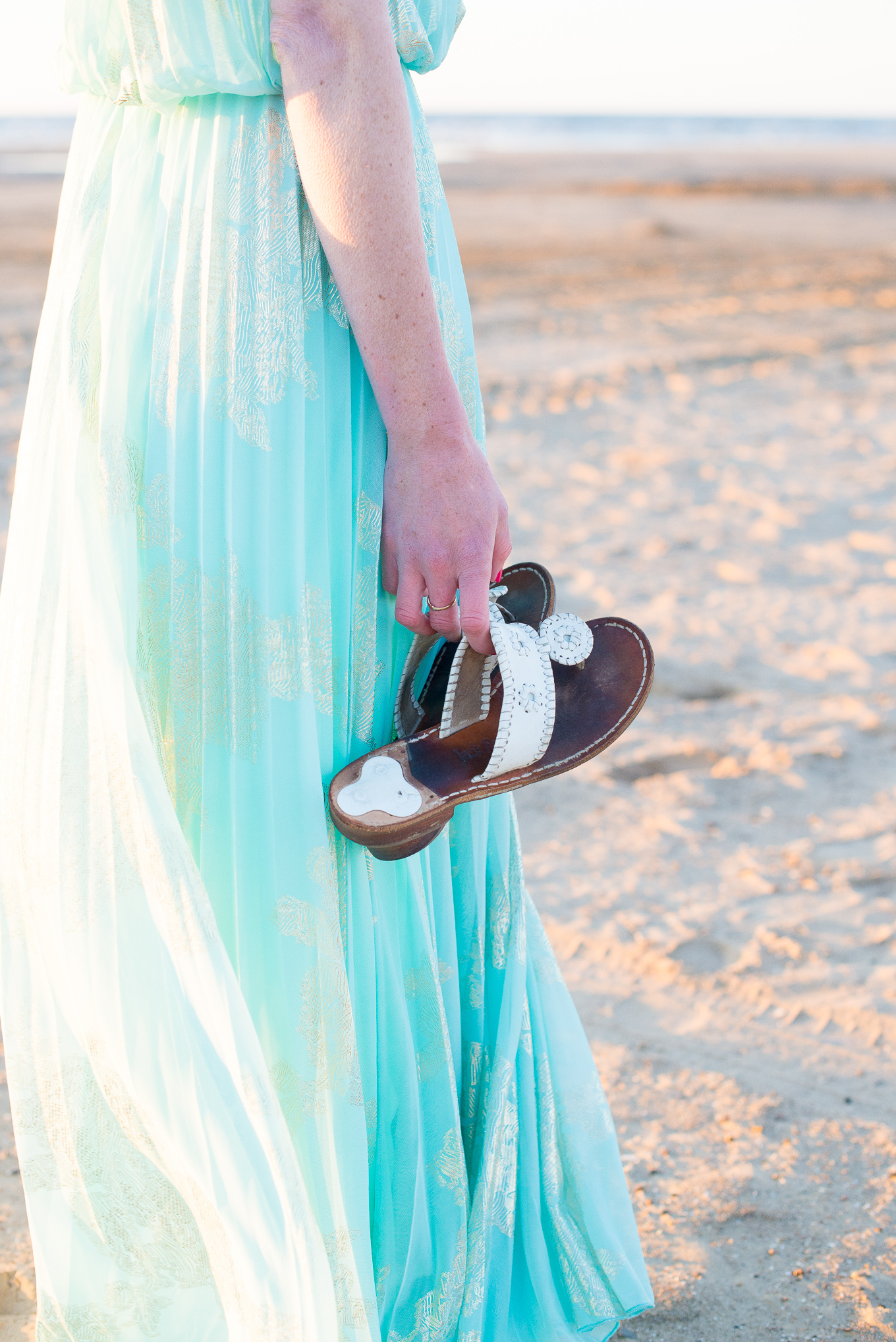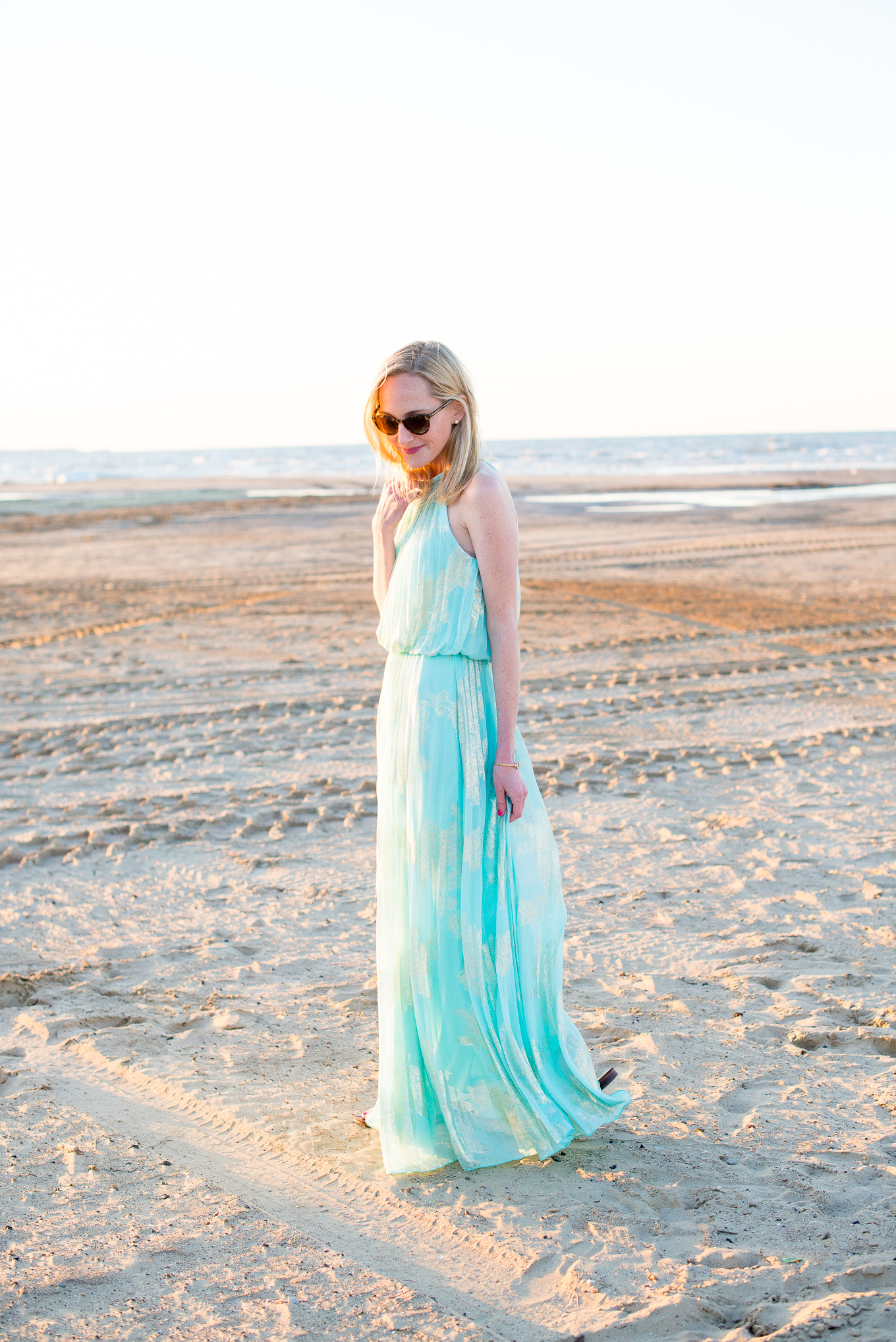 SaveSave