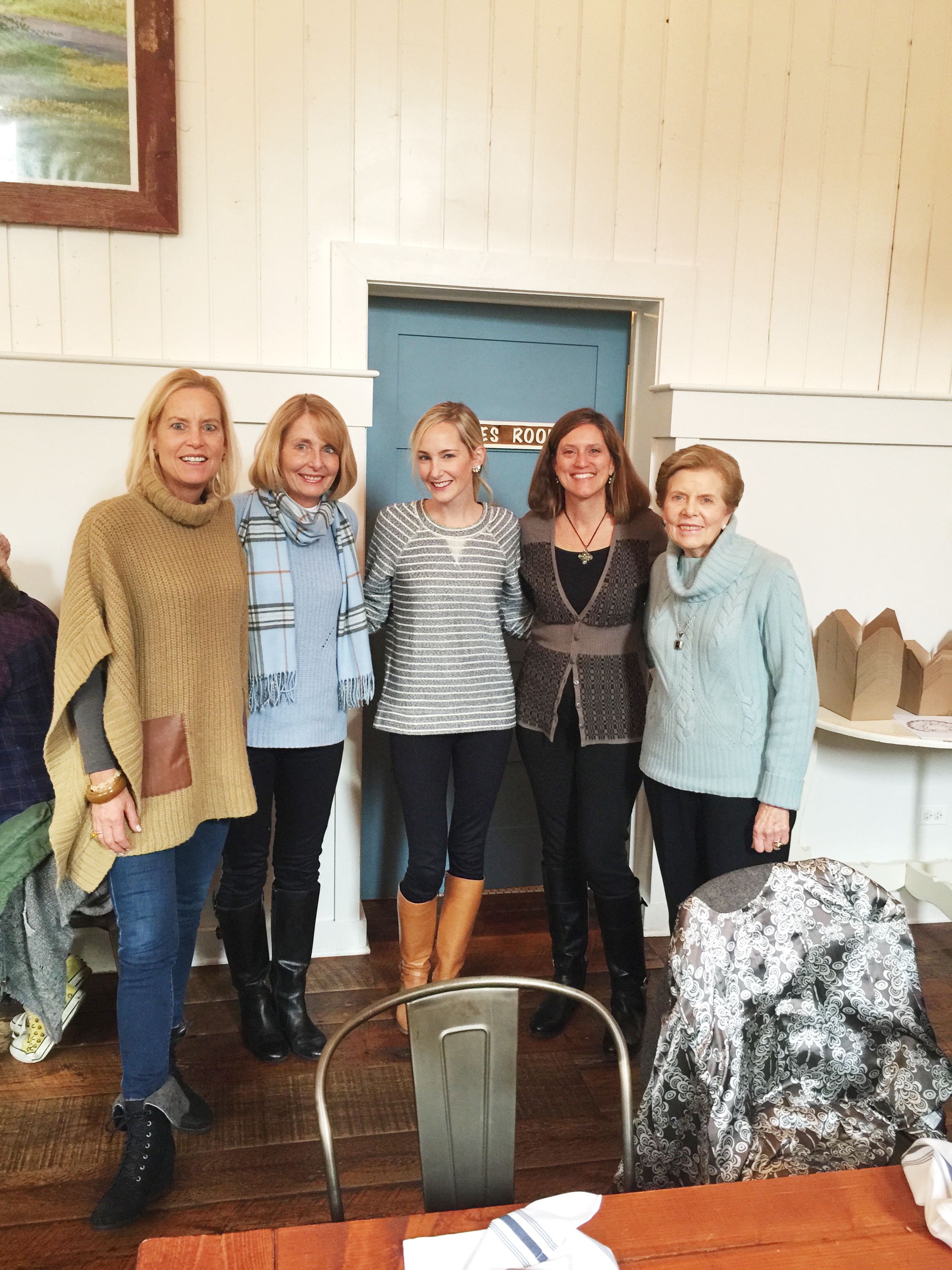 This past week was phenomenal. My mom, aunt and Grammie all came out to Chicago to visit me, and we had the best time. :) Was it absolutely freezing? Yes. Were hand warmers–which you'd typically find on the slopes–in our gloves and mittens? Yes. Were there snow flurries? Yes. But that didn't stop us from seeing the sites, hitting up cute restaurants, shopping on Halsted Street and Michigan Avenue, and gabbing and laughing over coffee. (Let's be serious. It was wine, hehe.)
My family actually has a lot of memories tied to Chicago, as my aunt and uncle lived here years ago. We had a blast visiting Auntie-M's old stomping grounds, and going out to eat with some of her old friends who still live in and around the city. (So nice to chat with them about the area, and get their recommendations and advice! Such lovely women.) I also loved showing my family my favorite spots, from Lincoln Park's quaint streets and inviting parks to the restaurants, stores, bakeries and coffee shops I frequent.
Some of the highlights from the trip include shopping in Lincoln Park in the rain (Mitch is the best husband ever and drove us everywhere), brunch at Toast (there's always a line and we just walked in), wine and cheese night at the apartment, visiting Barker and Meowsky (all the "Fancy Cupcakes"), shopping at Club Monaco and lululemon on Halsted, coffee and sushi on top of the Sheraton in downtown Chicago, playing with Noodle, lunch at Blue Door Farm Stand, dinner at Cafe Ba-Ba-Reeba, and dinner and cookies at Summer House. (Which remains my favorite restaurant in the city! So many happy memories.)
I love that in order for my family to have a good time, the only thing we need is each other. Over the years, my parents, siblings, grandparents, aunts, uncles and cousins have taught me that a physical place isn't what makes a home. (#u2reference) It's the people in your life who make up home. It's a cheesy sentiment, I know, but one that continues to positively impact my happiness each and every day. Just because I don't have the same zip code as everyone else doesn't change anything.
Of course, that doesn't mean I'm not counting down the days until the next family gathering. My eyes are on the holidays–when everyone will be together again! Every year, the whole extended family (who really feel like immediate family… I view my cousins as my own siblings, and my aunt and uncle as second parents!) celebrates Christmas in Vermont… and it's a packed house. I can't wait.
Anyway, below are (quite a few) snapshots of the Chicago trip. Mom, Auntie-M and Grammie, thank you so much for coming out to see me. What a ball. I love you guys more than you'll ever know, and I feel so lucky to have such fun-loving, genuine, caring, and stylish women in my life! You're all a hoot. :) xoxo