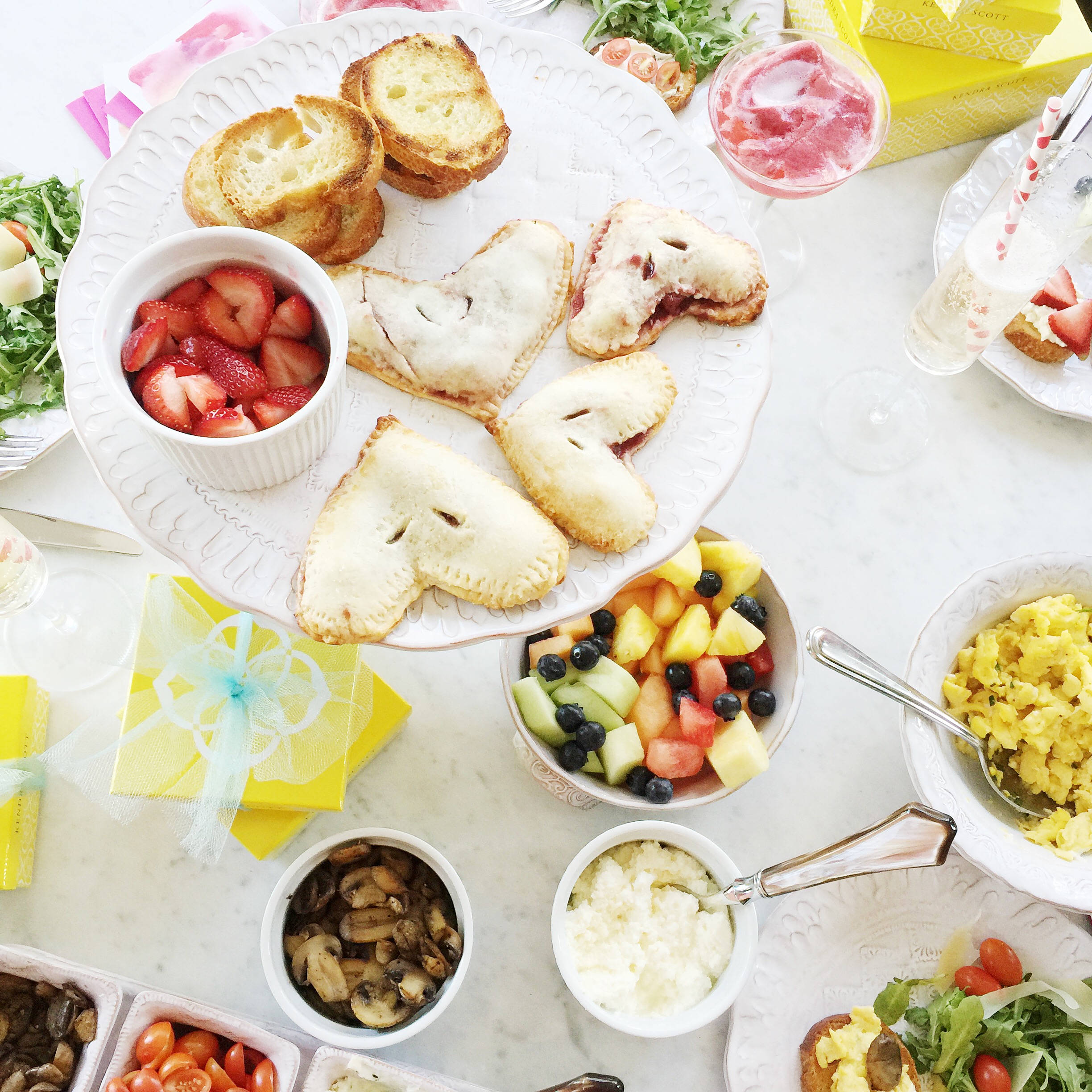 A couple of weeks ago, I got together with Blair, Shaheen and Jess to celebrate Galentine's Day (a little early, haha) and Kendra Scott's new spring line. We had an amazing time (lots of laughs!), and I learned a lot about cooking from my girlfriends. ;) Just look at Shaheen's adorable cherry heart pies!
I know I constantly talk about gratefulness here (#brokenrecord?), but Valentine's Day has me reflecting on how I lucky I am to have so many wonderful people in my life: family and friends old and new and near and far, and this little online community we have going on here. (You mean so much to me!) And this brunch was a wonderful reminder of that.
As for the new spring collection, it's beautiful. I've linked to some of my favorite products below, but we sure to check out the full line here.
Hope everyone is staying warm today! Photos from our frigid, snowy Valentine's Day to come…

Professional photos by Iron and Honey, with iPhone photos interspersed. ;)

Professional photos by Iron and Honey, with iPhone photos interspersed. ;)