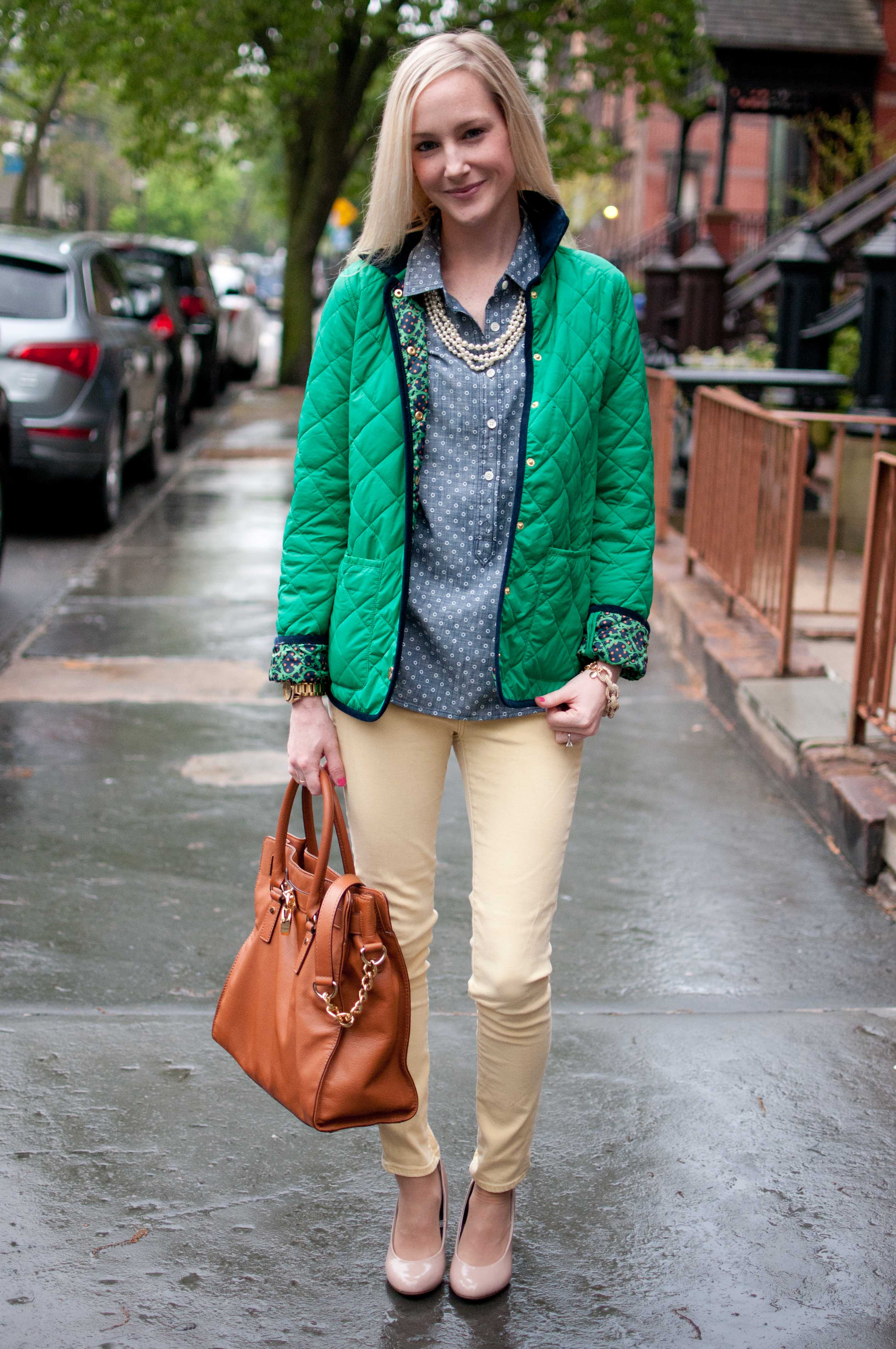 It's Friday. And the rain has stopped. I'm so thankful, despite the frizz that continues to take over my mop of hair. But I hear the humidity is on its way out, too. I almost told Siri to shut up this morning when she told me that the projected high of the day is a whopping 79 degrees. What?! :)
Jacket: C.Wonder, similar here / Jeans: Adriano Goldschmied / Shirt: J.Crew (On sale! And take an addition 30 percent off with code "SUNSHINE") / Pumps: Target (Almost identical, just cuter because of the strap 
 ) / Bag: Michael Kors, also loving the new pink version, summery canvas version and nautical striped version! / Necklace: J.Crew, similar here and here (Save!) / Bracelets: J.Crew (pearls), similar here; Henri Bendel; J.Crew (pave) / Watch: MICHAEL Michael Kors / Earrings: J.Crew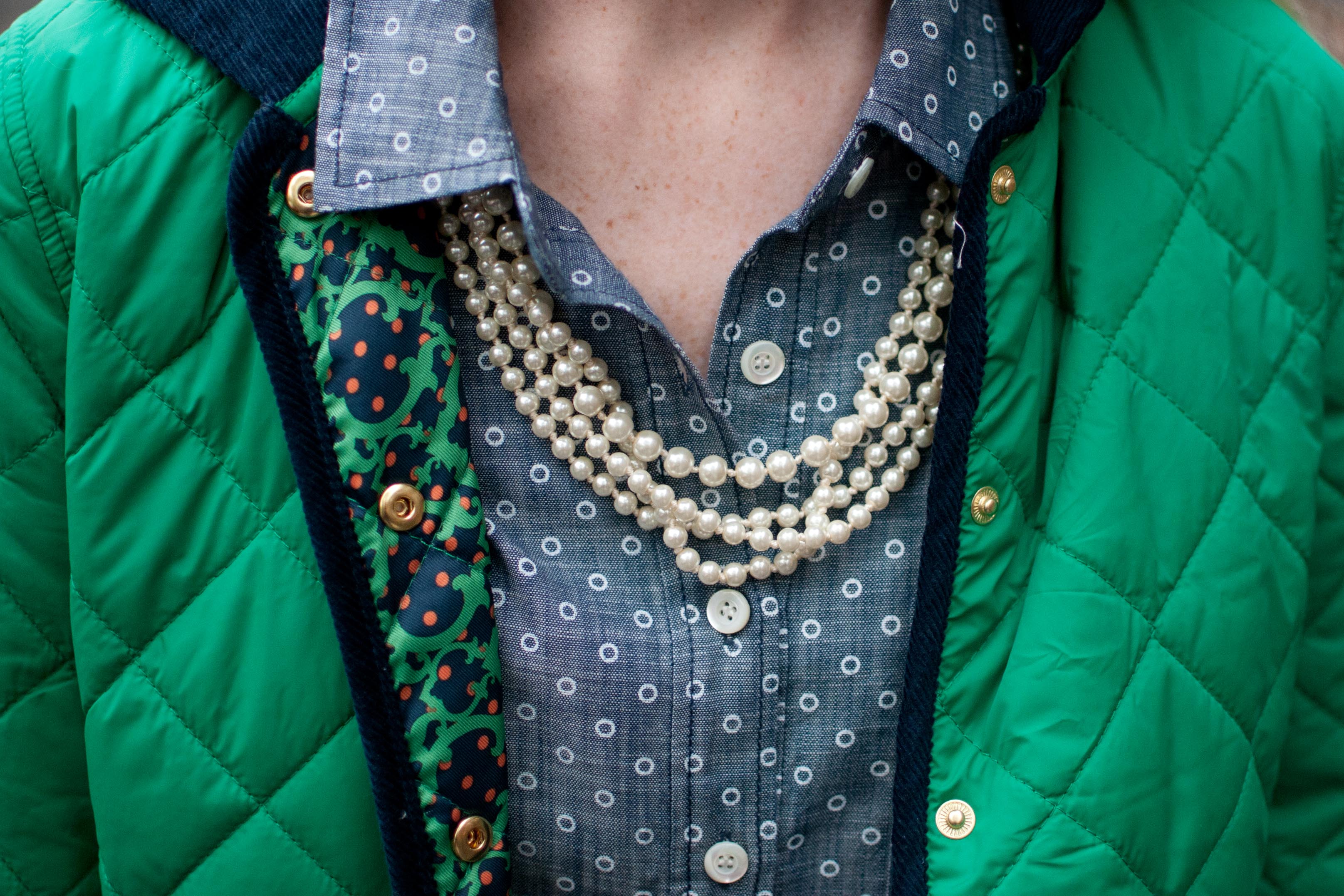 On my way to work, I smelled the New York City Summer Smell. I don't know what else to call it. It's a mix of freshly cut grass (you know–tiny little patches of it), festering trash, and food from restaurants and delis that open up their doors and windows. I. Flipping. Love. It. Besides the smell of low tide, it's my favorite smell ever. Winter in the city is rough, but spring and summer (and even parts of fall) make it totally worth it. Ahhh, so excited.
So, these are the things I'm most looking forward to doing here, now that the weather is warmin' up! :)
1. Have lunch at one of the restaurants in Battery Park City, overlooking the water.
2. Spend an afternoon at the Biergarten Standard underneath the High Line.
3. Picnic in Sheep Meadow in Central Park.
4. Have drinks and appetizers at the Maritime Hotel on a warm night, under the hanging lanterns.
5. Go bar hopping with Shawn and Erica in the East Village.
6. Go shopping with my mom down in SoHo or on 5th Avenue.
7. See a concert in Madison Square Park or Central Park.
8. Walk the Brooklyn Bridge and get pizza or ice cream in Dumbo.
9. Walk the Hudson River promenade, stopping frequently to sprawl out in the grass.
10. Take the ferry from Manhattan to Hoboken at sunset.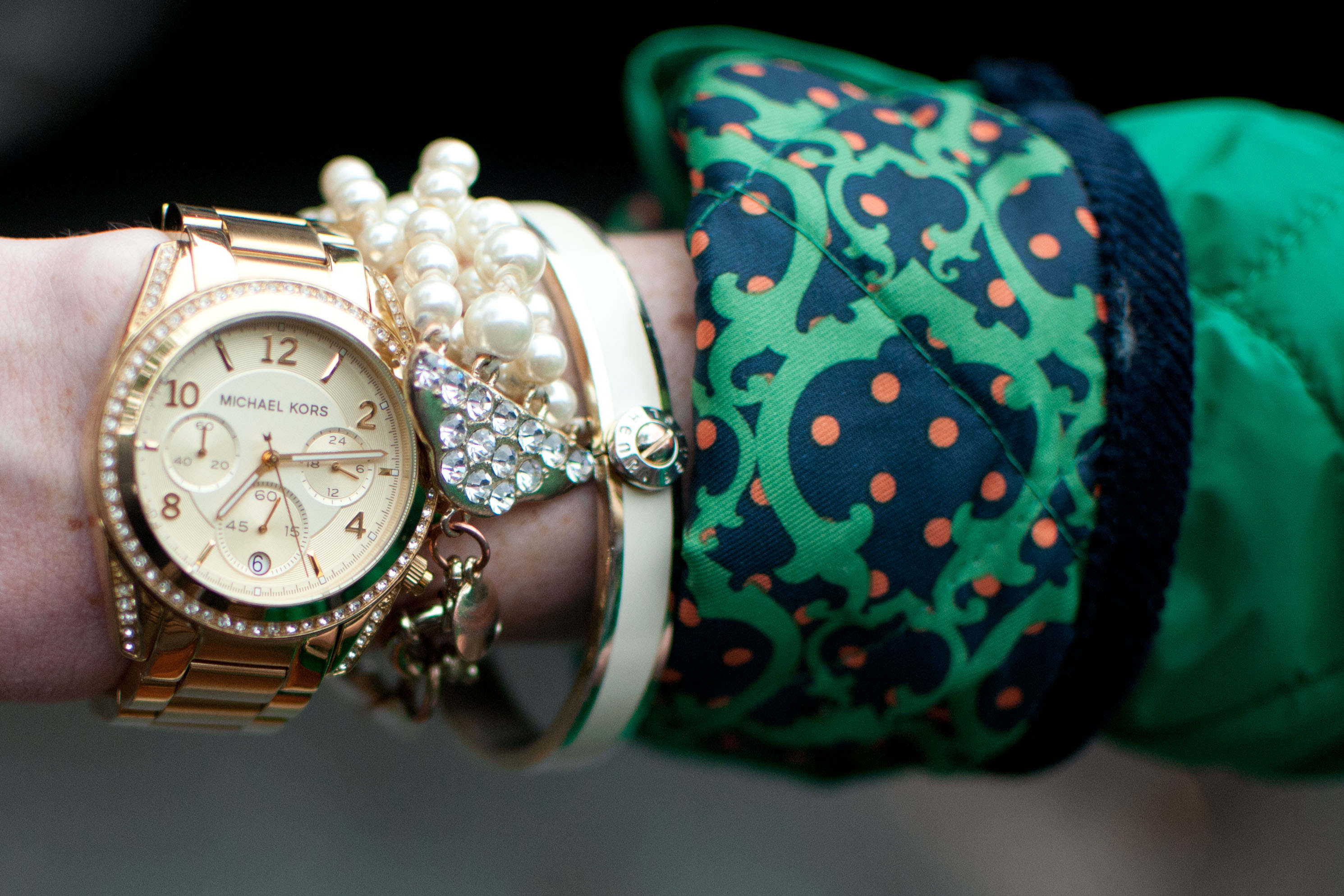 But this weekend, I'll be getting outta town, and going home to visit my fabulous parents. On Sunday, we're having a Mother's Day celebration to honor my my mom, Auntie-M (Yes–I have an Auntie-M!) and Grammie. I'm so excited! I absolutely love my family, and these three women deserve a whole lot of honoring. :) All three of them made me who I am today.
Jacket: C.Wonder, similar here / Jeans: Adriano Goldschmied / Shirt: J.Crew (On sale! And take an addition 30 percent off with code "SUNSHINE") / Pumps: Target (Almost identical, just cuter because of the strap 
 ) / Bag: Michael Kors, also loving the new pink version, summery canvas version and nautical striped version! / Necklace: J.Crew, similar here and here (Save!) / Bracelets: J.Crew (pearls), similar here; Henri Bendel; J.Crew (pave) / Watch: MICHAEL Michael Kors / Earrings: J.Crew