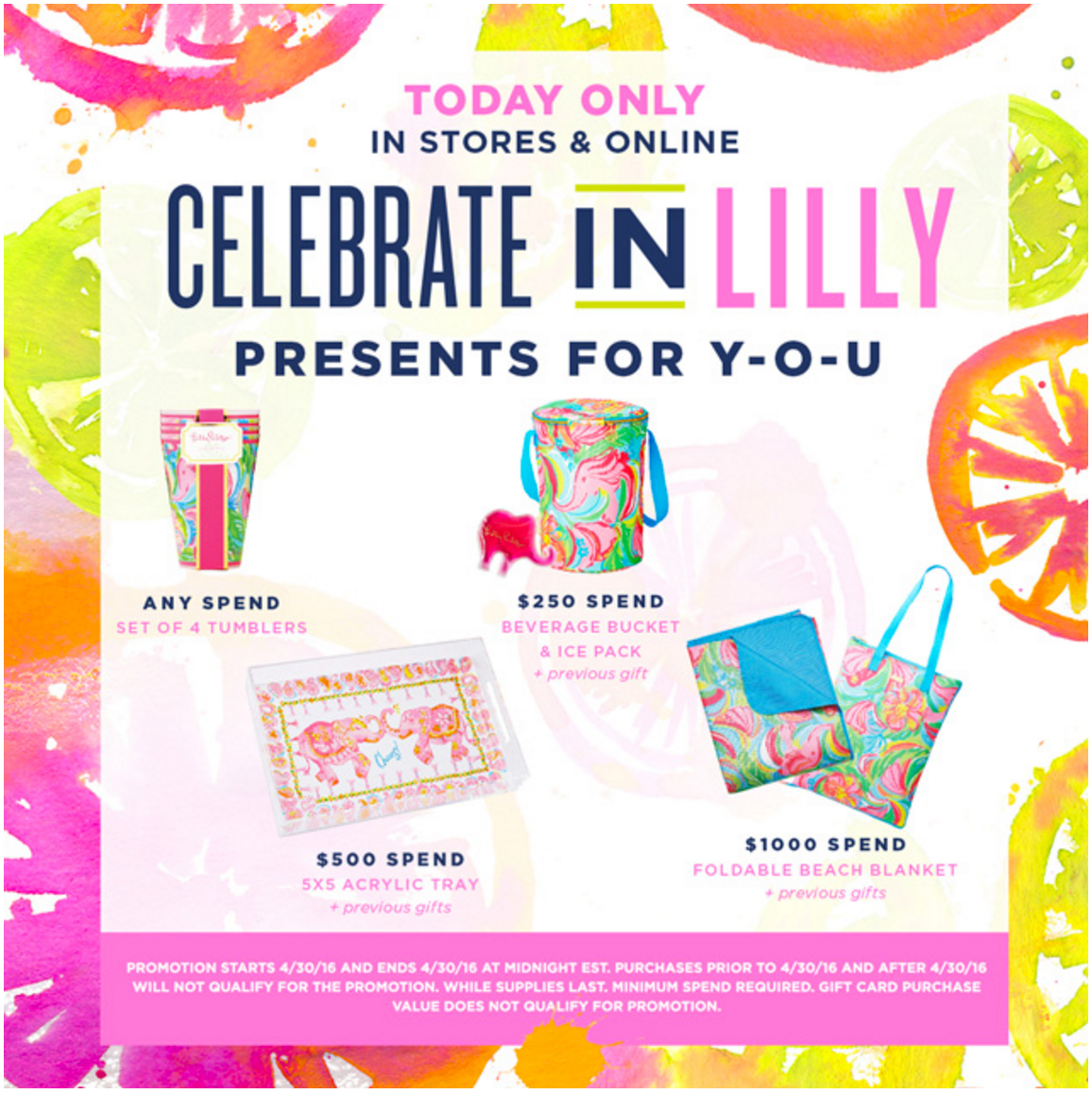 As Chicago is supposed to experience some 60-degree weather next week (hallelujah!), my eyes are already on summer. ;) Can't wait for those 70-degree days, but I'll take what I can get for now. And today, Lilly Pulitzer is having an exciting promotion!
Until midnight tonight, you'll get a set of four tumblers with any purchase, and a TON of other gifts with purchases of $250, $500 or $1,000. (See above.) As always, shipping is free… so now's the time to stock up for the warmer days that are on the horizon!
Being twice my normal size right now, I'm only looking at maxi dresses and Elsa tops. (Perfect for pregnancy, if any of you guys are expecting, too!) But if I weren't pregnant, I'd be stocking up on t-shirt dresses, which I LIVE in during the summer. (The Brewster in navy, the Marlowe in the elephant print, this navy striped number, and this adorable pineapple dress are my faves!) Totally living vicariously through you guys…
Happy shopping!