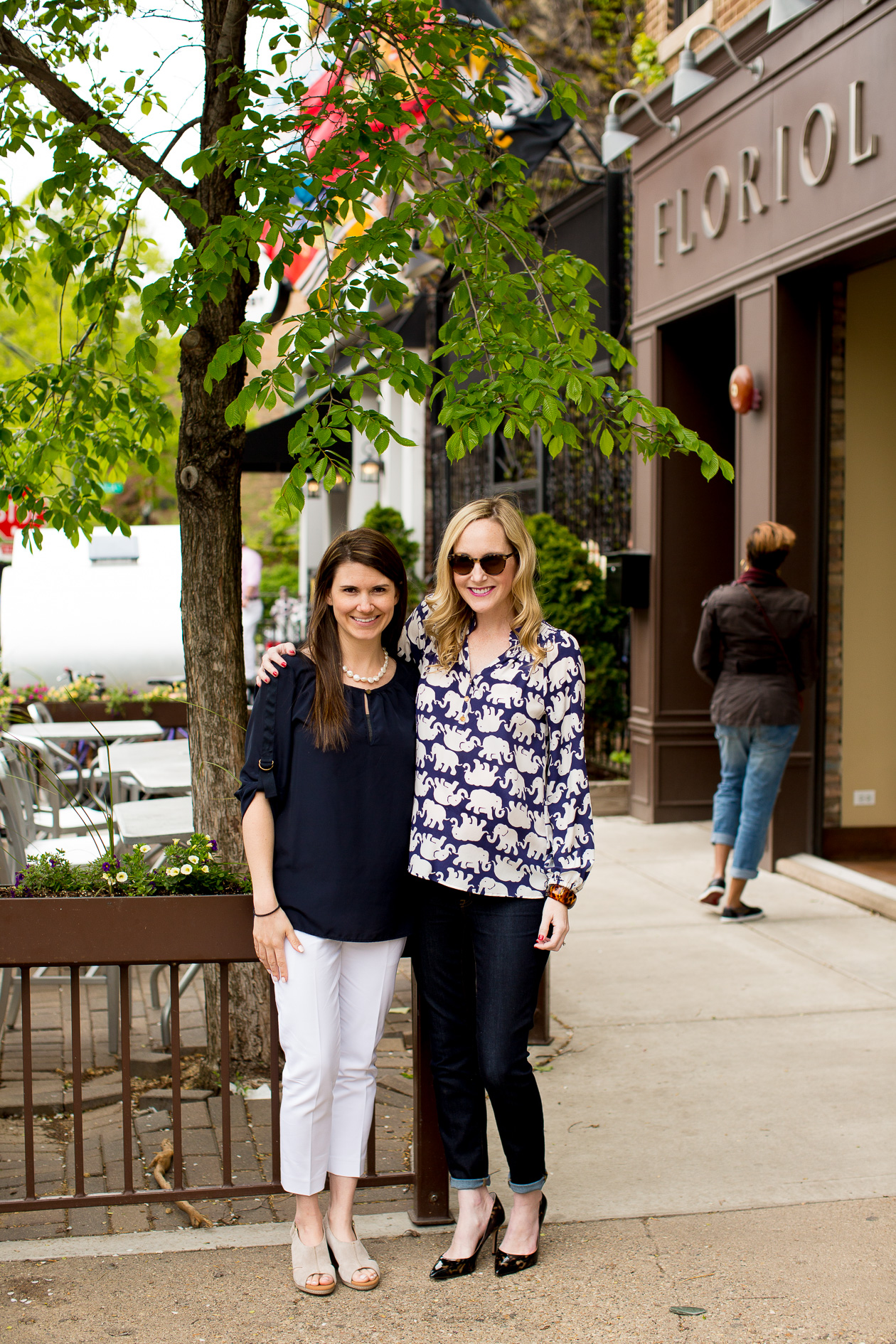 This post was sponsored by the National Association of REALTORS®, but all opinions are my own. As always, thank you so much for supporting the partnerships that keep Kelly in the City up and running!
Mitch and I spent the better part of our first year in Chicago learning the city's neighborhoods and real estate market, as we desperately wanted to buy a home and end the crazy lifestyle we'd upheld for so long back in New York. Nine apartments in 10 years had taken its toll on us!
This week marks the one-year anniversary of finding our house and starting the home-buying process. I remember the day incredibly clearly: I was surfing online listing sites, like I always did first thing in the morning, and came across the cutest little townhouse in the DePaul neighborhood of Lincoln Park. (Our dream location.) Actually, it was half of a townhouse, but it was perfect for us. It was slightly over budget, so I almost skipped it—not realizing at the time that "slightly over budget" only meant $12 extra in mortgage payments every month. ;) But I sent the link to Mitch while he was on his way to work, along with a message: "How amazing is this house?"
A little while later, he called me.
"I think we should buy that place," he said.
I laughed.
"I'm serious. It's perfect. Call Lisa!"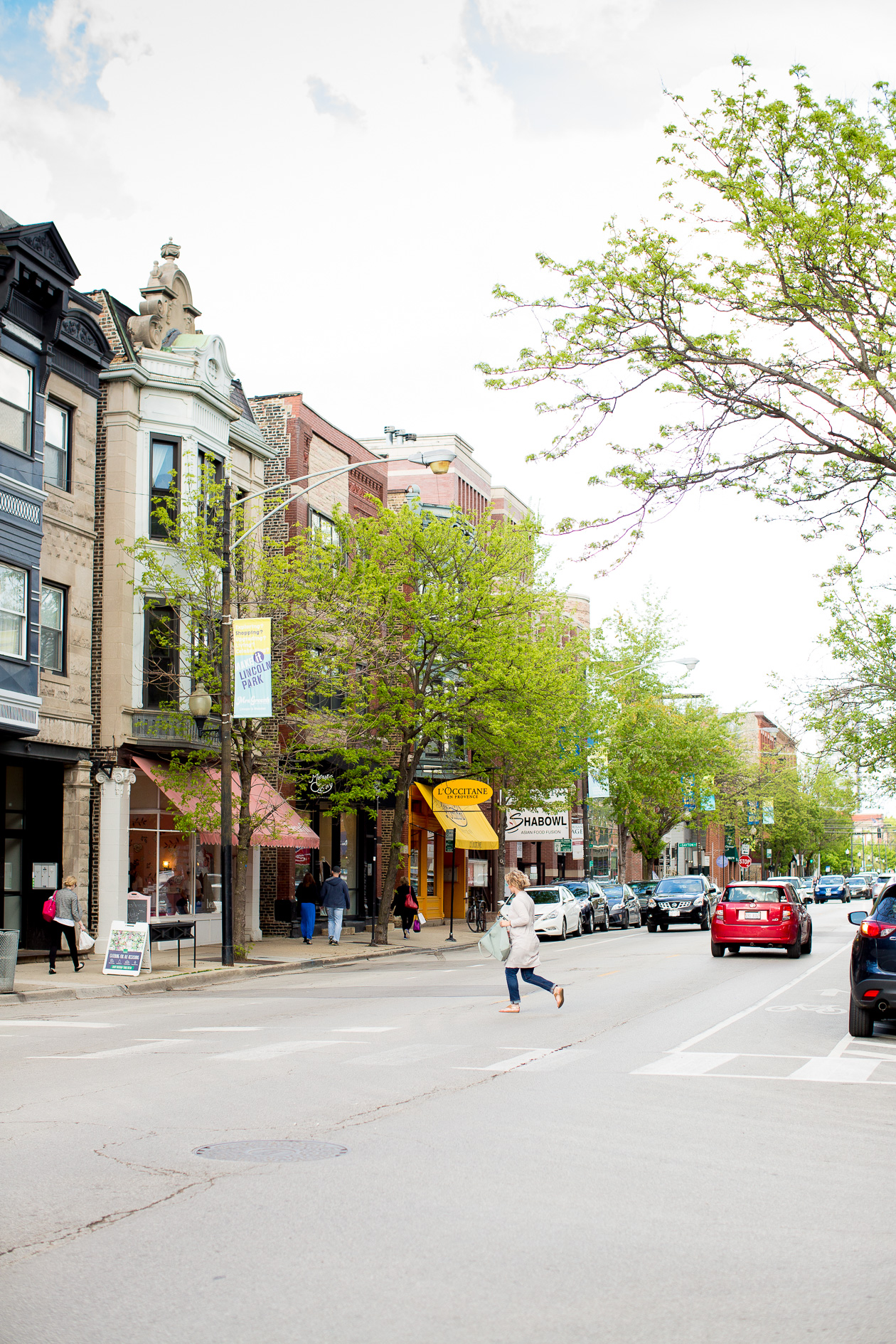 Enter Lisa Kalous. We'd randomly met her at an open house in the neighborhood about a month earlier, and instantly hit it off. She'd truly listened to what we were looking for, and really seemed to identify with our situation. Just a few years earlier, she, too, had been in a similar situation with a similar small budget, wanting more than anything to find a permanent home in Lincoln Park. And now, she and her husband—along with their three children—owned that home. Her story gave us so much hope.
"If you want to live in Lincoln Park, you want to live in Lincoln Park," she said. "Don't let anyone show you properties in other areas of the city if that's not what you want."
How refreshing! We'd heard horror stories from friends about being pushed to consider other neighborhoods, wasting whole weekends seeing properties they weren't interested in. As it turned out, though, it was just about finding the right Realtor®. (Looking? Let the National Association of REALTORS®— the largest trade association in America, with over 1.1 million commercial and residential members nationwide—help you find one!) Working with Lisa was like hanging out with a friend. Easy and fun.
Anyway, I called her about the listing.
"This is the house?" she asked.
"This is the house."
"Okay! Here we go."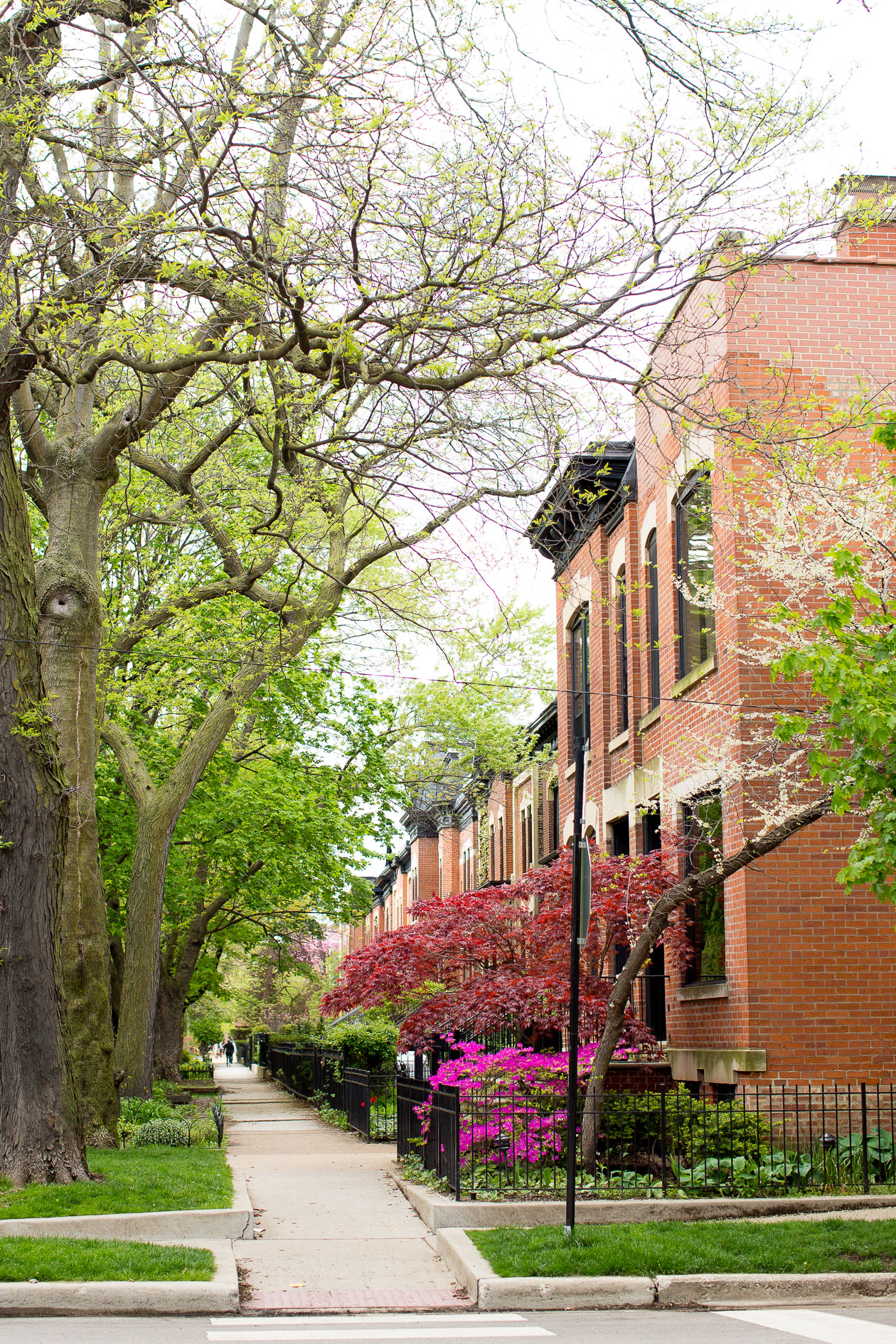 Up until I met Lisa, I thought that buying a home would be relatively simple. Online listing sites make it look so easy! Spot your dream house, put an offer in, sign on the dotted line, and BOOM! It's yours. Not exactly, Lisa explained. There is much, much more that goes into it—and there were many things we'd need to do in order to secure our dream home in a competitive market. But she'd hold our hands through all of it.
And that she did. And thank goodness she did. Because Mitch and I are 100-percent certain that we would have lost our dream home had it not been for Lisa Kalous. Knowing that there would be a bidding war over our house, she got us in to see the property and put our offer in a whole eight hours before the first showings began! She also walked us through and handled every single step of the process until we had the keys in our hands. Because of our experience, I'm a very firm believer in the idea that most people—especially first-time homebuyers—need Realtors®.
So today, I'm teaming up with the National Association of REALTORS® (and Lisa, of course!) to detail what the process is really like for first-time homebuyers. The best part? Lisa is happy to answer any questions you might have in the comment section below. :)
Without further ado:
What can homebuyers do to make the process run more smoothly?
Lisa: Get pre-approved for a mortgage and know your budget before you go look at homes. (Check your credit, and use an online mortgage calculator to determine how much you can actually afford. Consider how much you'd like your monthly payments to be, how much you'll need for a down payment, what the fees and closing costs will be, and how much remodeling—if necessary—will cost. A good lender can assist you with all of these components. Ask a Realtor® for a few local lender recommendations.) Also, be open with the Realtor® about your circumstances. Give her your timeline, search criteria and budget. More than anything, convey what's most important to you and your family. Keep her up to date on any changes or search requirements. It takes some tweaking to narrow down searches. Just be open about it!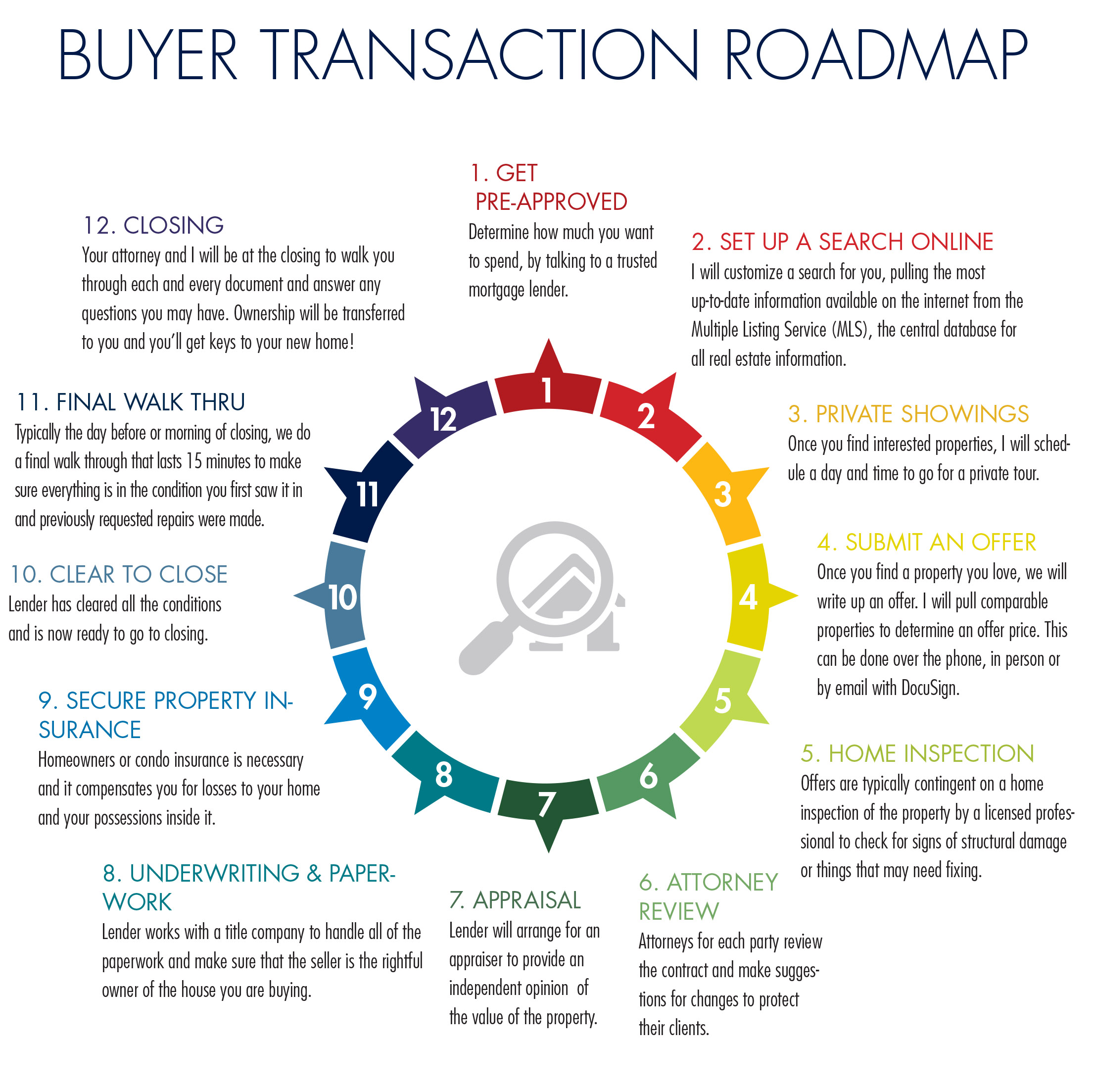 Let's say you find your dream home on an online listing site. What are the steps you need to take in order to make that home your own?
Lisa: Contact a Realtor® as soon as you see a property you like come on the market! The Realtor® will be your advocate. She'll get you into the property as soon as possible, and get the information needed for you to make an informed decision on whether to submit an offer and at what price. She'll also be able to tell you whether the property is priced appropriately by providing you with a summary of comparable properties on the market, properties that have sold in the past four to nine months, and homes that are pending sales near your property. Additionally, she will tell you whether the market is strong for buyers or sellers, and how much you'll be able to negotiate on price. If you want to move forward, she'll write up an offer and negotiate on your behalf to get you the best price for your home.
If your offer is accepted, you'll need to sign the final contract and put down an "initial earnest money deposit." This money protects the sellers' interests while they take their home off the market. It's held in an escrow account until closing and is counted toward your total down payment. During this time, you'll also need to schedule a home inspection that will need to be completed within the first five days of acceptance. Buyers should do this so that that they're aware of any problems and how much it will cost to fix them. Remember, all inspection reports will come back with something (and sometimes a lot of things), but don't panic. Once you get the report back, you should walk through it with a Realtor® to determine which things are normal "wear and tear" and which things you would like to have repaired. The Realtor® will then negotiate on your behalf for either a credit from the sellers or for them to make repairs before you move in. Depending on the sellers' motivation to sell as well as the market, they may or may not be willing to work with you on the inspection items.
While you're going through the steps above, you'll need to be officially applying for a loan. You'll be asked to provide a ton of documentation throughout this process, so be ready for it! You and whomever you are buying the home with will both need to provide your lender with a month's worth of pay stubs, two years of W2s or two years of tax returns if self-employed, three months of your most recent bank and investment statements, a copy of your accepted purchase contract, and possibly additional followup documentation after that. Make sure to get everything to your lender in a timely manner in order to avoid delays or a breach of contract.
Illinois is an "attorney state," so you'll need to have an attorney review your contract and finalize inspection items. After your attorney completes her review and you finalize inspection items, your second earnest money deposit will be due. This, plus your initial earnest money deposit, can be up to five percent of the purchase price depending on how much you're putting down on the property. Again, these deposits go toward your down payment and should be discussed with a Realtor®.
Shorty after you get through your inspection and attorney review period, your lender will order an appraisal, which determines how much your future home is worth. Banks won't give you a loan for more than the appraised value, so if it appraises for less than your offer, you'll be faced with some decisions: whether to pay the difference above what the appraiser is saying the property is worth (larger down payment) or negotiate a lower price with the seller. You'll also need to secure a homeowner's insurance policy on the property so that it is insured on closing day!
If your loan application is approved, your lender will issue a "loan commitment letter" stating its willingness to fund your mortgage provided certain conditions are met. These conditions include the appraisal, but also any material change in your situation or the property from when you initially disclosed it to the lender or applied for the loan. Once you have the commitment without contingencies from your lender, the financing contingency or loan contingency is removed on or before the loan contingency date in your contract. If your lender has yet to release the commitment letter, then you must request an extension in writing from the sellers while you secure the commitment letter.
Your attorney will then run a title search to make sure title is clear, and start to prepare and schedule your closing on or near the closing date in your contract. You'll need to make sure your funds are ready and accessible. Your point of contact at your bank should be able to give you a "good faith" estimate of how much you'll need at closing. Closing costs can be between two and three percent of the purchase price and depend on the property, lender and location.
Before closing, you'll have a "final walkthrough" of the home in order to make sure that it's in the same condition you originally saw it in. At closing, you'll sign all the documents needed and hand over the rest of the certified funds. The keys will be handed over, and the home is all yours!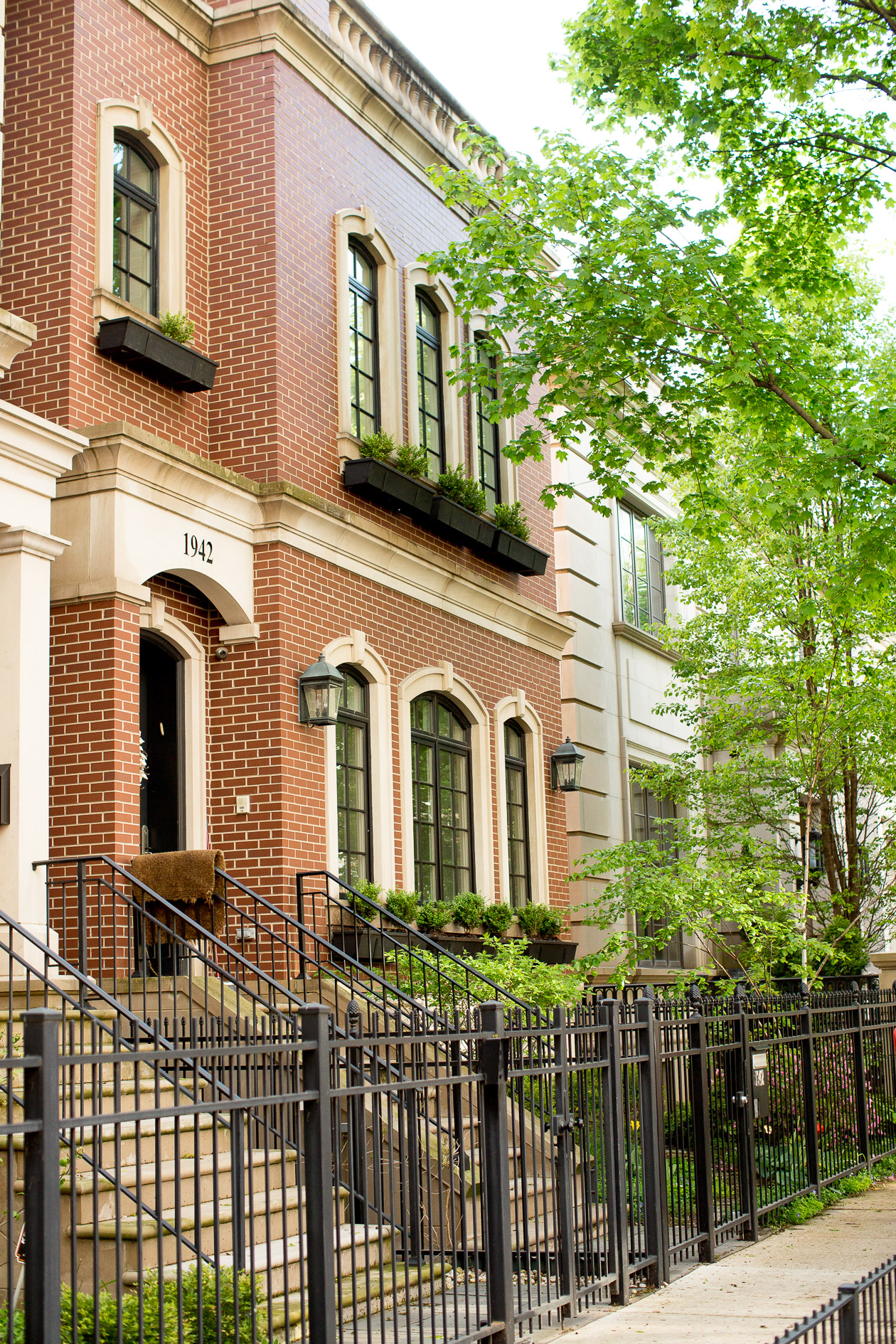 Can you speak to some of the connections 

Realtors

® have that can make the home-buying process easier for first-timers?
Lisa: Connections with lenders, attorneys, inspectors, contractors and designers are critical components of helping clients streamline their purchases and sales, and getting settled into new homes. These relationships help buyers in so many ways, from getting pre-qualified for loans to finding the right contractors to paint the walls or hang chandeliers. Our connections really want our referrals, so they are responsive and reasonably priced, and they do great work.
What are the biggest mistakes you see first-time homebuyers making?
Lisa: It's important to remember that buying a home has many moving parts with real people on both sides of the transaction. Don't let emotions get in the way of you buying your dream home. A Realtor® will know how to handle each situation. Trust her, and don't be afraid to ask questions! Remember that you're all working toward a common goal. Be willing to give a little on the less important things so that the things that really matter will work in your favor. A Realtor® will know effective strategies to navigate these negotiations.
I've seen a lot of my friends lose their dream homes for one reason or another. Maybe they were outbid, maybe they had problems with their banks, or maybe the inspections didn't work out. How do you handle heartbroken clients?
Lisa: I'm glad you asked this one! Heartaches don't last long in these situations. It's like a bad breakup; sometimes the one you thought was love of your life gets away. And when you really find "the one," you say to yourself, "Well, thank God that first one didn't work out or I wouldn't be where I am today." This happens with houses, too! ;)
What do you often see first-time homebuyers overvalue? What do they often overlook?
Lisa: Location is everything, especially if you live in the city! Kelly, I am so proud of you and Mitch for staying true to this when you were on your house hunt. People put different values on different things, though. In my personal situation, I chose a vintage gem in a prime location with only one bathroom because I was willing to make that sacrifice for location. I was also able to look beyond all the cosmetic changes the property needed because I saw it as an opportunity to make it my own. (It was also well within my budget!) We still love our condo and don't mind the one bathroom. Sometimes less is more. But again, everyone has different priorities. I listen to my clients, and never let them overlook a great opportunity. I tell them to keep an open mind and look beyond that nasty carpeting or wallpaper.
How did you find your home? What were your non-negotiables and what were you willing to give up if need be?
Lisa: My husband and I were living in a suburb of Milwaukee when he was transferred to Chicago for work. Every time we tried to look at properties within our budget that had everything we thought we needed, they would always be too far away from the lake, grocery stores, the zoo, or parks. With our growing family, all I could think was, "Great! By the time we get to the park, someone is going to need a diaper change or have to eat… again." I just wanted to walk out my door and have it all within a few minutes' walk.
One day, a property came on the market after it had fallen out of contract. Much like what happened with Kelly and Mitch, my husband found it on an online listing site, sent it to me and asked what I thought. I loved it. He told me to go see it on my lunch break, and if I also loved it in person, to submit an offer.
It's funny to think about this now. Personally, my husband and I didn't care that the laundry was in the basement down a back stairwell, that there was only one bathroom, that there was no air-conditioning, or that it needed quite a bit of renovating. We realized that what was most important to us was location. Our non-negotiables inside the home were suddenly negotiable, but the location was something we wouldn't budge on. It's important to share with a Realtor® what's most important to you.
In your opinion, what qualities should be looked for in a prospective 

Realtor

®?
Lisa: There are so many people involved with the buying or selling of a home: the other broker, the sellers, the lenders, the inspector and the attorneys. A Realtor® is the one person representing you to all these people. If I were looking for a Realtor®, I would want someone who is genuine, professional, confident, persistent, and knowledgeable about the market and how to navigate negotiations in that market. Everyone involved in the transaction is going to work harder if you have strong representation. A Realtor® that is good is the difference between you getting that dream house for the best price, and not getting it… or overpaying for it if you do get it.
What advice do you have for first-time homebuyers in Chicago who are trying to decide on a neighborhood? What's the market like right now?
Lisa: My best advice is to choose a neighborhood that fits your lifestyle: someplace you want to spend your free time in, but also a place that makes for an easy commute to and from work. The market is strong for sellers right now. There aren't a lot of homes for buyers to choose from, so when a great property does come on the market, it sells quickly. Kelly, this is why you and Mitch did the right thing by reaching out to me immediately when you saw your home come on the market. You got a shot at it before the crowds did!
Any final tips for first-timers?
Lisa: Stay true to what you're looking for in your first home and stay within your budget. Kelly and Mitch have a beautiful home in the neighborhood they desired because they saved, didn't give up hope, and found a Realtor® who was committed to helping them make their dream a reality.

A huge thank you goes out to Lisa and the the National Association of REALTORS® for their help with today's post. My hope is that it sheds some light on the confusing (but totally manageable!) process of buying a home for the first time, and why working with a Realtor® makes that process so much easier. (Let the NAR help you find a Realtor® at http://realtor.com/GetRealtor!) Again, if you have questions for Lisa, please leave them in the comment section below!