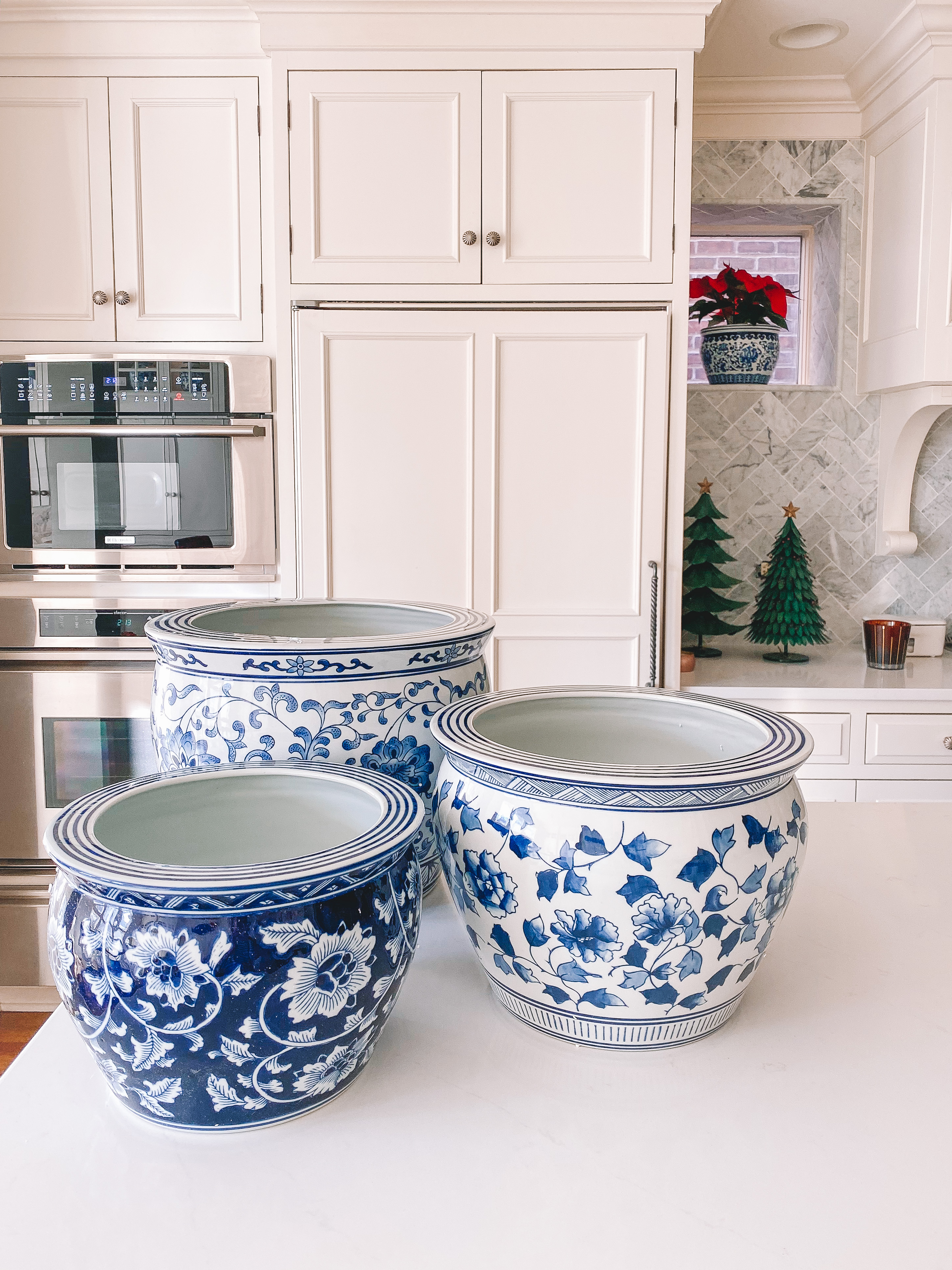 Planter Set / Large Tree / Holly Tree / Tiered Tree
Mitch here!
I'm taking over the blog for the next couple of days because we're traveling–we're on a press trip in Charlotte with P&G!–and Kelly's behind on some projects.
So let's talk plants! I've murdered every plant I've ever owned, and I've owned a whole bunch of plants. Even worse, I come from a long line of plant survivalists. My father and brother are farmers, for god's sake. They grow hundreds of thousands of new plants from seed each and every year. And my mom? She's literally a Master Gardener. (It's a thing.) But it's not like I hate plants or something. I'm actually pro leaf, but I try and they die.
I've killed plants of all sizes and shapes–indoors and outdoors–in every place I've ever lived. The plants show up with such leafy vigor and end up like all the others: dead. I've killed cactuses from under-watering, and no-light plants from lack of light. The boxwoods I planted in our old parkway couldn't take it and pushed themselves up out of the ground, as if to mock me.
I could go on but I'll stop.
We actually chose our new house (in part) due to its low plant count. The place has no backyard–only patio and decks–and this past summer and fall, my only "lawn duty" was to spray the weeds on the patio with some weed killer I found on Amazon. The weeds strangely survived while every other plant on the property died. This included approximately 20 boxwoods (Cause of  death: neglect), 6 hydrangea (Cause of  death: heat and then crushed by frost), a lovely bed of ivy (Cause of  death: stomped by contractors) and 2 large bushes (Cause of  death: annihilated by dog piss). Fun stuff.
Side note: I recently learned that the word annual, which normally means "every year," means "not every year" when talking about plants. Ridiculously misleading. I think we should all band together and rebrand "annuals" as "not-annuals."
Honestly, I think this whole plant thing is a power move that responsible people play on the rest of us. Who are they to be the only ones who get to enjoy planty things? So I'm doing what any hard-working, son-of-a-fourth-generation-farmer would do: I'm officially throwing in the trowel and joining up with the faux green revolution. Today, I draw a line in the dirt and take on the root of the cause.
Maybe one day, when the kids are in middle school, we'll be able to have real plants. That sounds like fun. But at the moment, we're having a hard enough time keeping our two small children alive, so all the real plants can shovel it.
I'm supplanting the plant and here's the plan:
Seven-foot-tall artificial ficus to replace the dogwood bush that killed itself a week after I moved in.
Indoor plants from this company because Kelly's heard great things about it and won't stop talking about it.
A dozen faux boxwoods instead of the dozen dead boxwoods that currently reside in my flower box.
Some of this dangly down stuff in an effort to trick my neighbors into thinking I'm a good homeowner. (Hopefully they don't find this blog.)
Artificial palm tree to help with the seasonal depression resulting from Chicago's endless winter.
2 double helix-inspired giant boxwood topiaries to show mother nature who's boss once and for all!
Now that the seasons have changed and every plant within 500 miles of here is playing dead, I have a few months to act on my plan. But next year, we'll see who's laughing when my property is all green and lush in the middle of January. Just don't tell any of the neighbors!
Are you Team Real or Team Faux? And if you own any awesome faux plants or have any recommendations for brands/companies, please let us know!
Mitch. OUT!