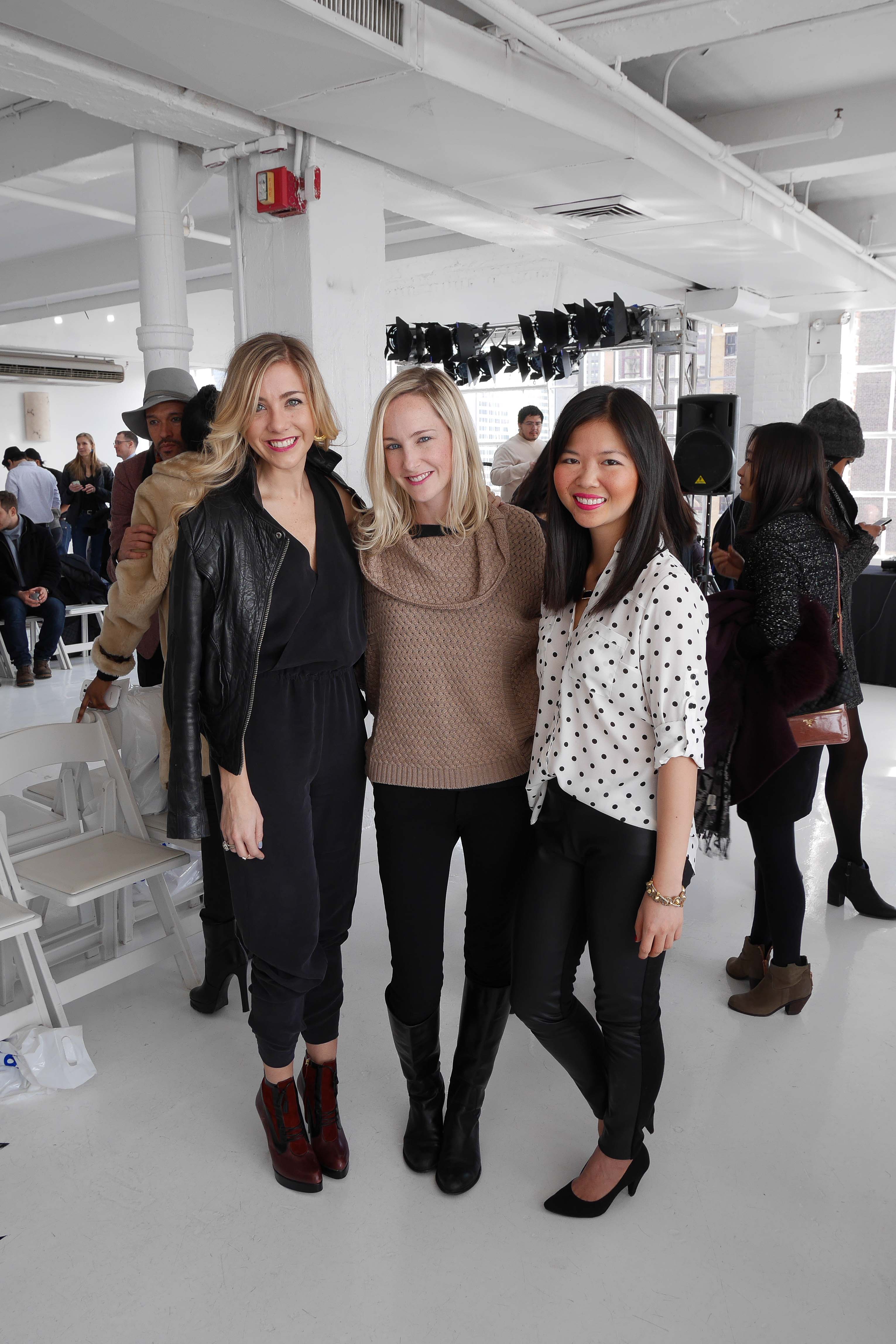 What I wore (Keep in mind that it was freezing yesterday!): Sweater: Design History (c/o) — brand available at Saks Fifth Avenue and Neiman Marcus / Pants: Gap (Take 30 percent off with code "EARLY") / Boots: Franco Sarto, similar here and here
I didn't think I was going to make it to any runway shows this week, but it happened. :) Woo! Yesterday, I met up with Jen of Skirt the Rules and Ashley of Impossibly Perfect (pictured above–both absolutely adorable and fantastic bloggers), and together, we went behind the scenes at the Diego Binetti show as Panasonic LUMIX correspondents. With our new LUMIX GM1 cameras, we documented it all: from backstage to the actual runway performance. (All the photos in this post–save the one of the three cameras–were taken with the GM1!)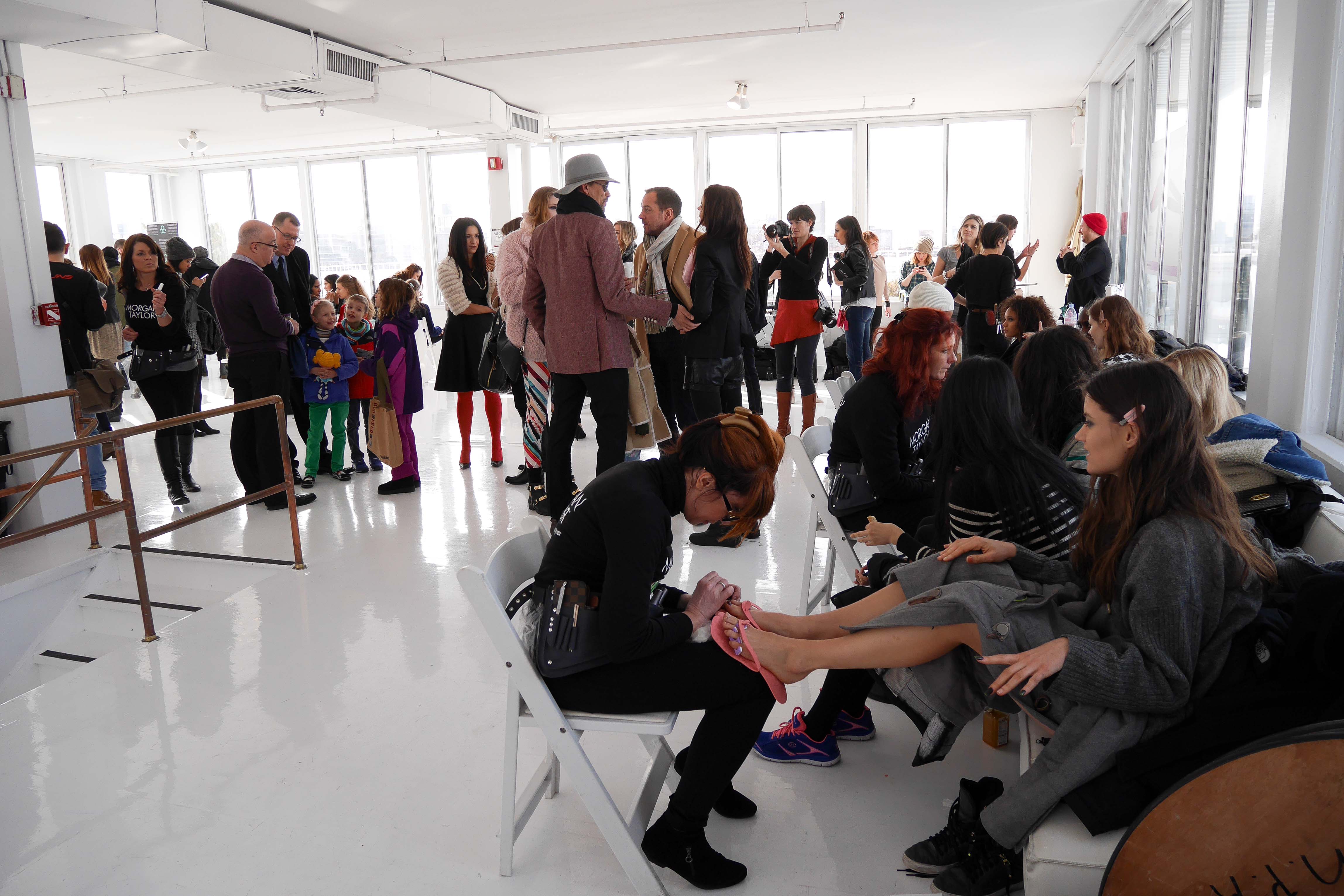 When we arrived, we immediately went backstage to experience the getting ready process, which took place on the light-flooded top floor of a Midtown building. Talk about excitement! Makeup, hair and nail artists rushing everywhere; last-minute finishing touches being applied; photographers documenting…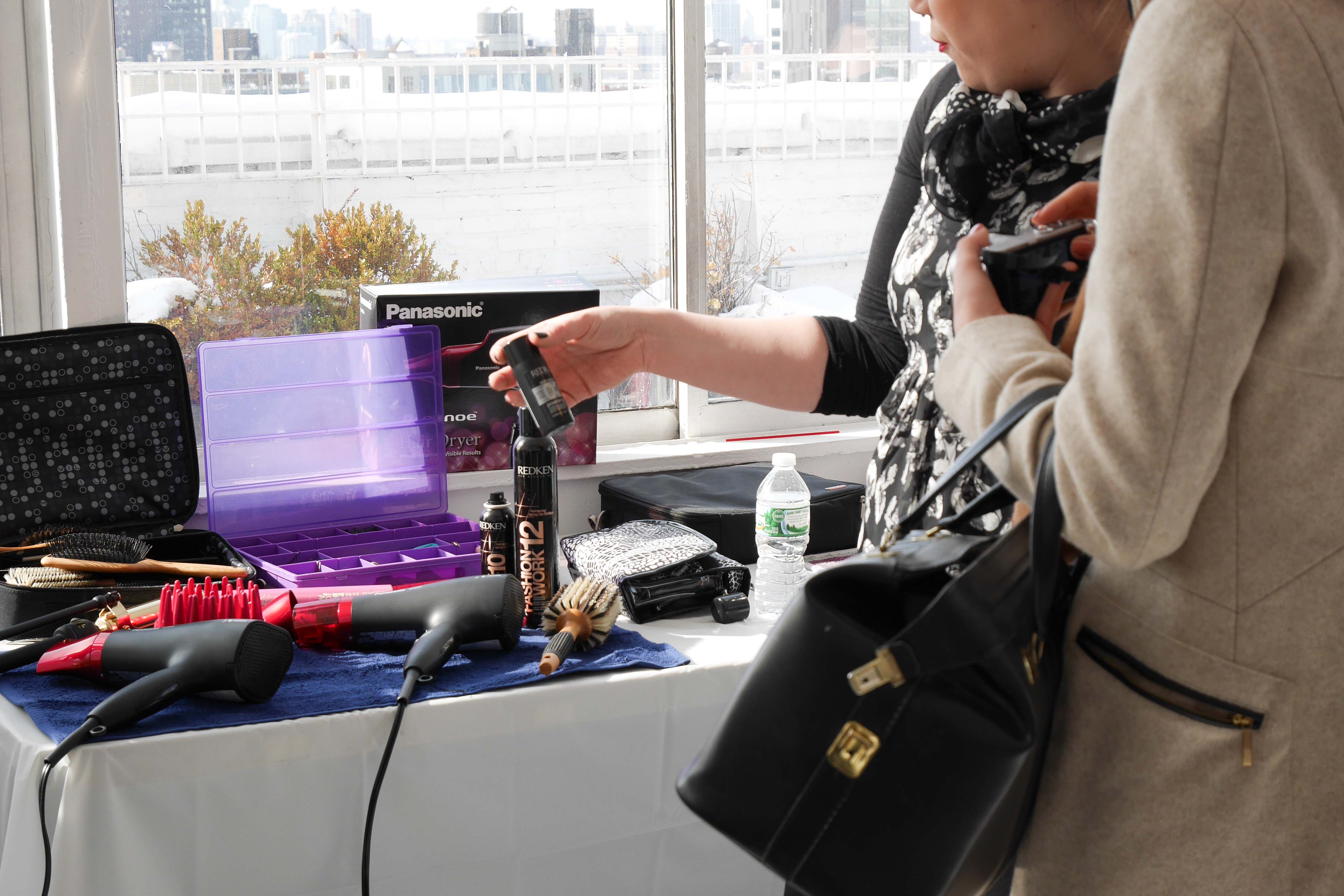 I loved it. And I loved watching the models get all done-up. :) Tools like the Panasonic Nanoe Hair Dryer and Flat Iron were used to style the models' hair, and they all came out looking perfect. (Of course!)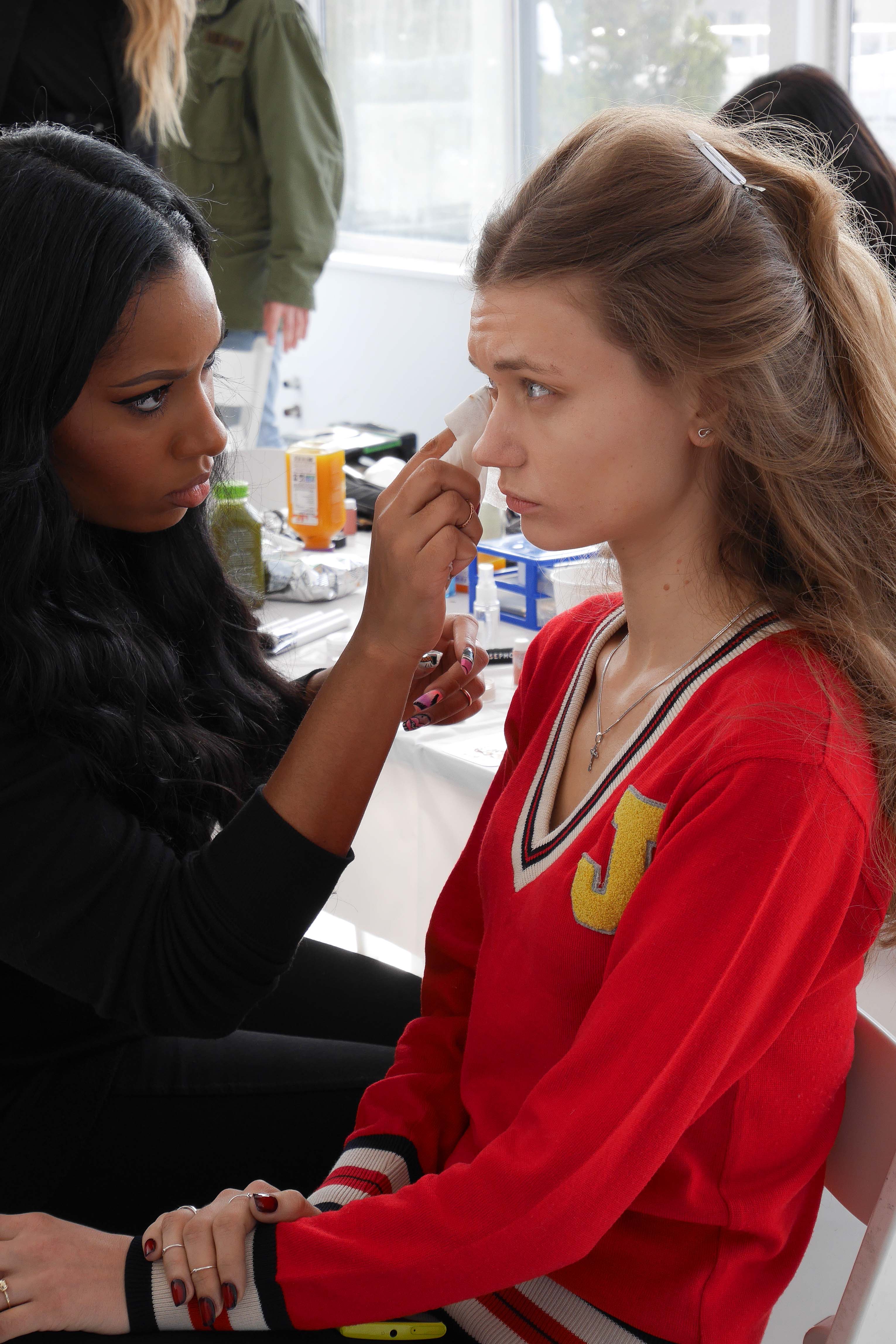 (Oh! And I'm really excited about testing out the products over the next couple of weeks, and reporting back to you guys about it! So stay tuned. ;))
The models also had their nails done by Morgan Taylor Lacquer. (I was jealous!)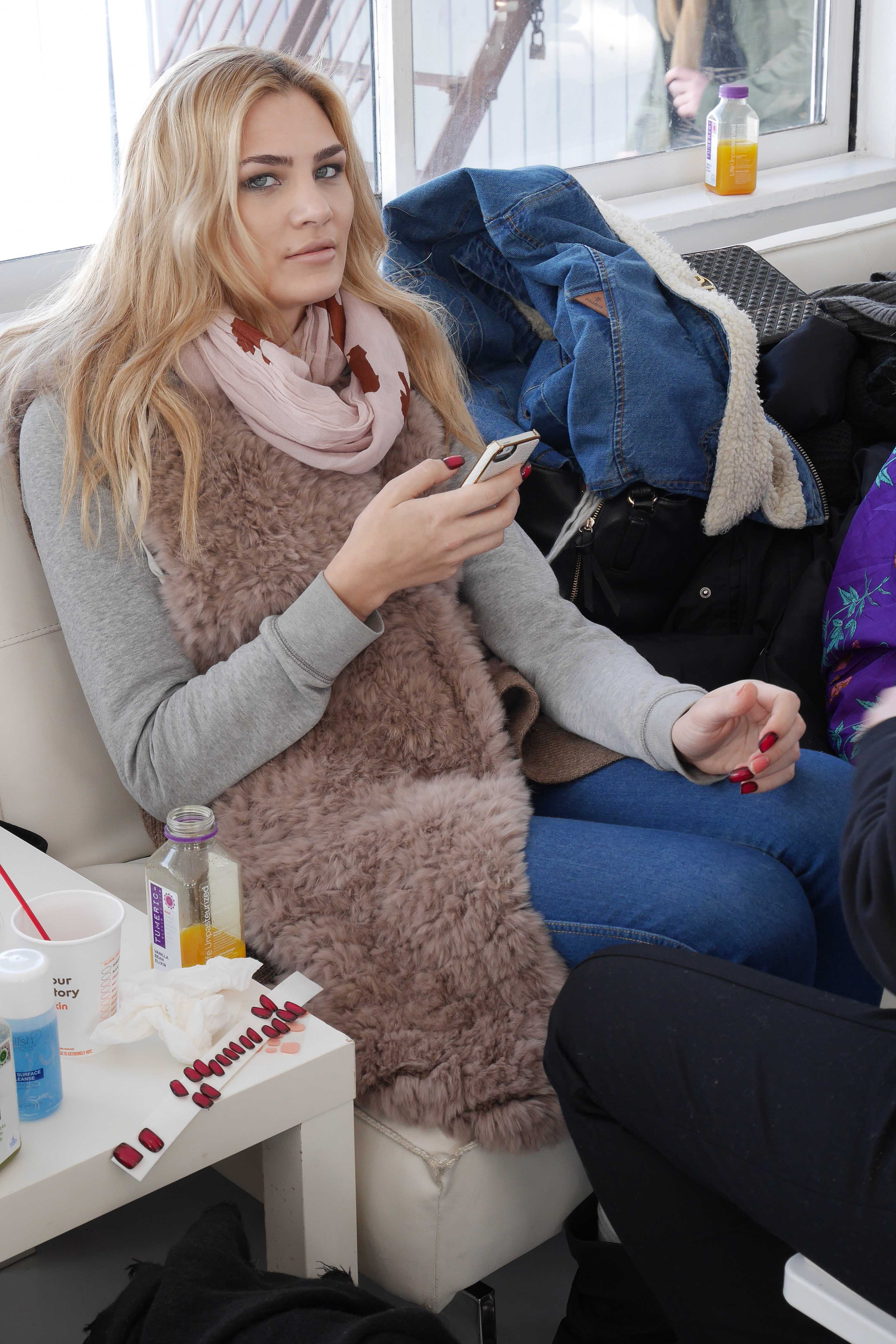 During the actual show, the models wore various pieces from Diego Binetti's fall 2014 line. We saw a lot of oversized wool coats and tops over slim pants, and tons of fun prints, textures and colors. Even though I'm obviously pretty conservative and preppy, the line, which is described as being "unapologetically street-inspired with a sophisticated bohemian flair," totally inspired me to branch out!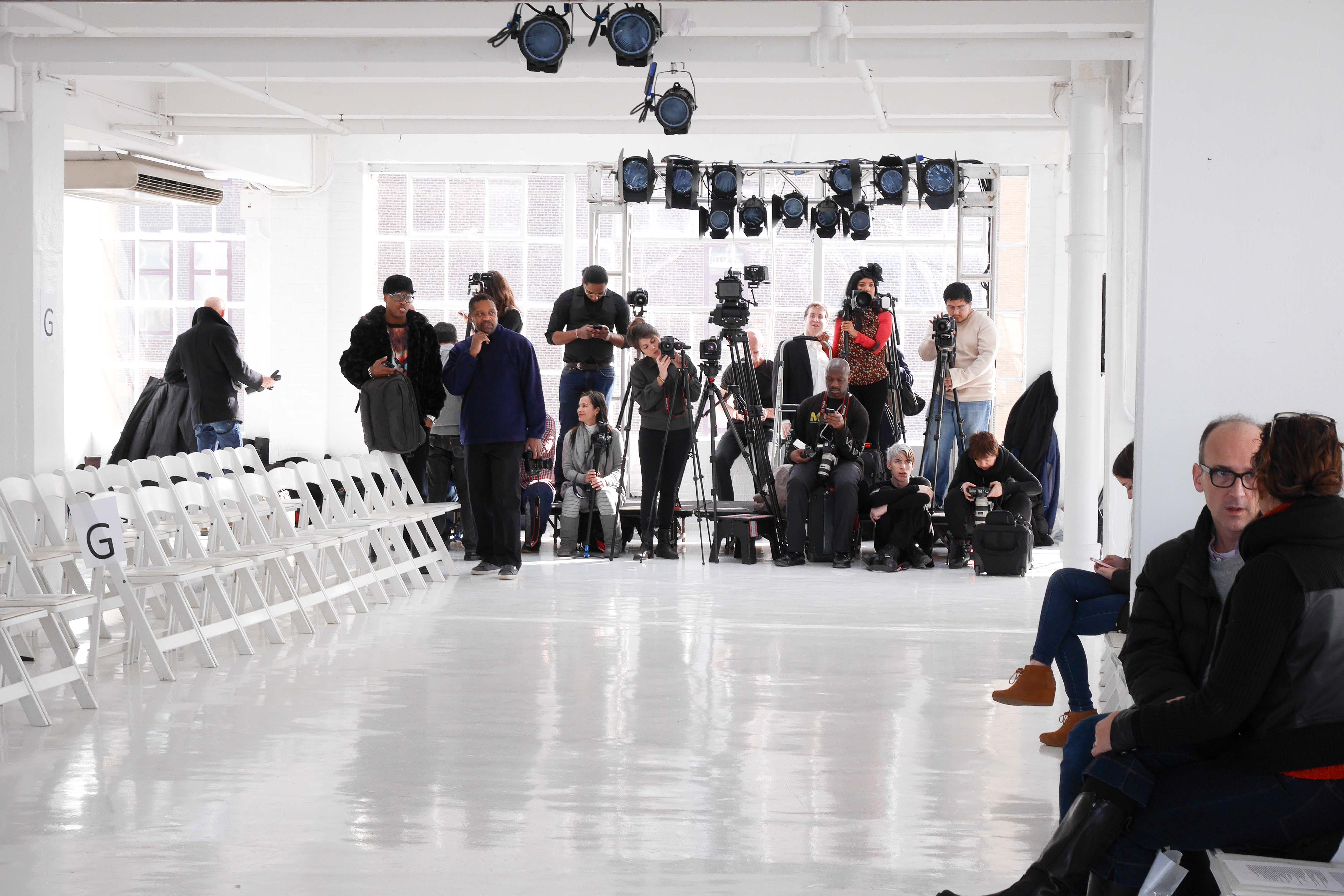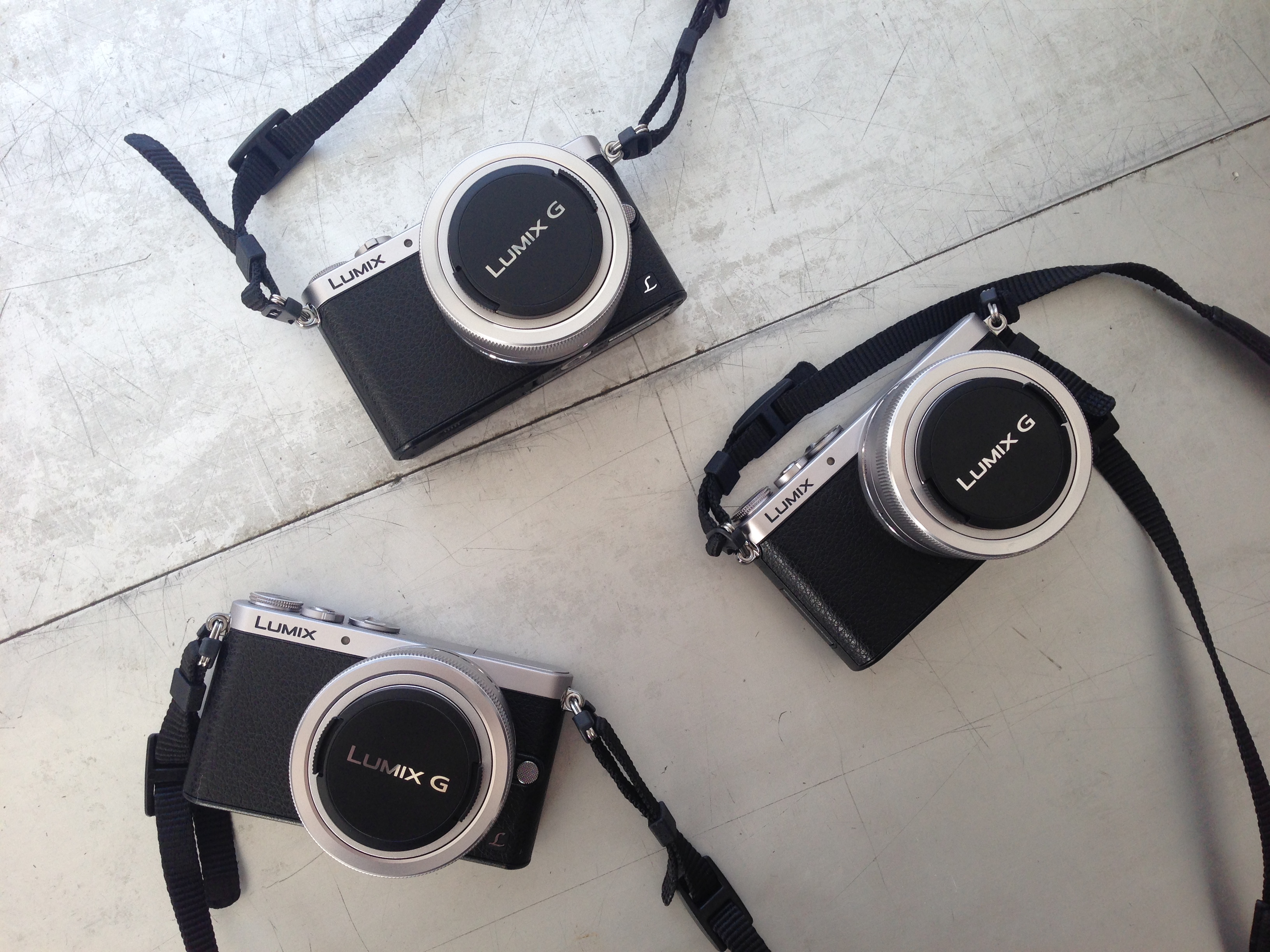 And I must say: the little LUMIX GM1 is a-maz-ing. I love my Nikon, and thought I would miss it, but I really didn't! I mean, let's face it. It's heavy. The LUMIX GM1, though, is incredibly lightweight and small, and it produces photos of amazing quality. (Super sharp, extra brights, and great bokeh.) While it's tiny, it has a large camera sensor which allows for micro-sized interchangeable lenses. It can also take HD video, and connect to wireless networks, making photo sharing much easier.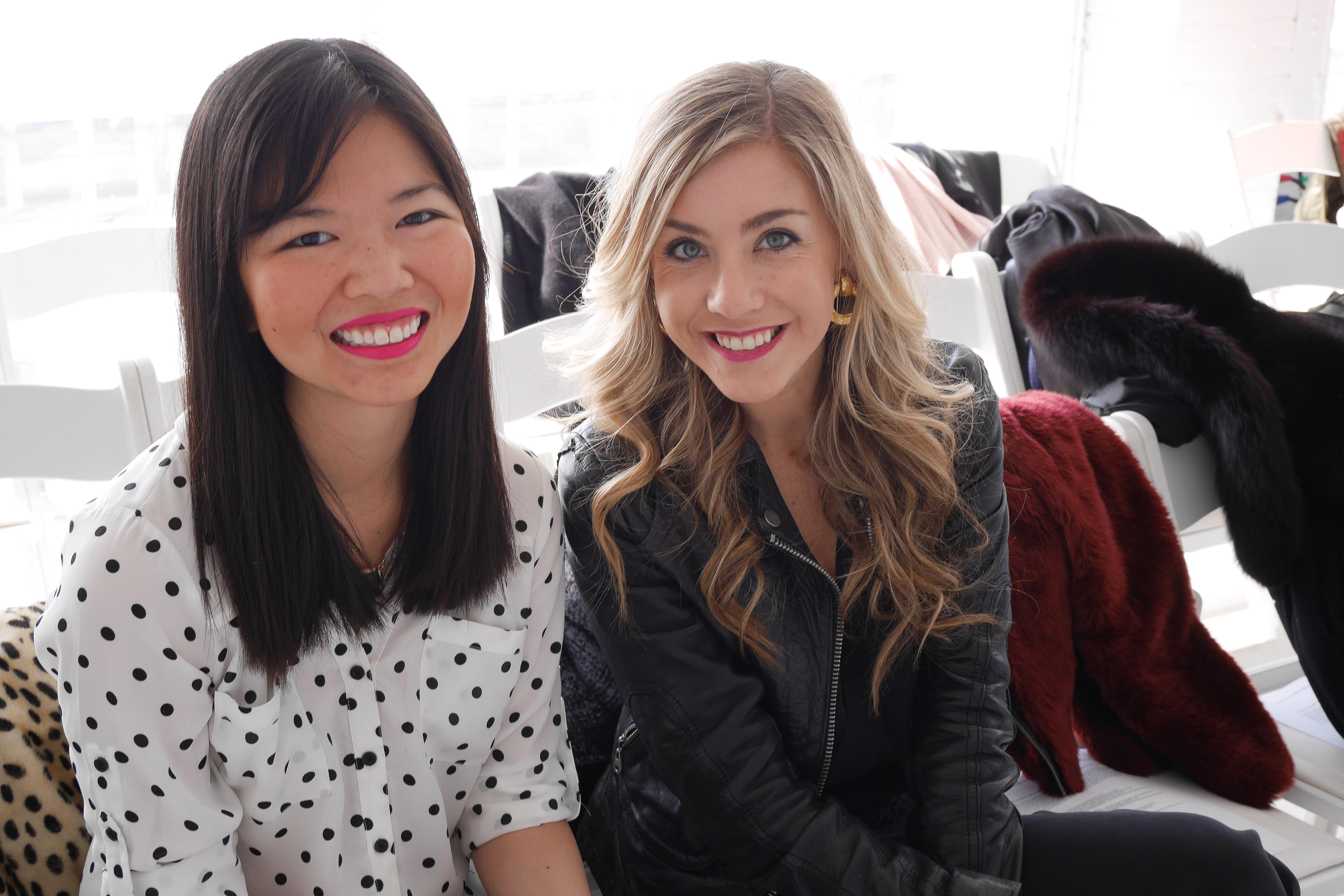 I think the LUMIX GM1 is going to be a complete life-changer for me. For one, I can now carry clutches whenever I want–even if I know I'll need a camera that day–instead of huge totes. I also think the little guy will be a lot easier for my friends and family to use. (I can't even tell you how many times I've handed my DSLR over to them and received blank stares in return, haha. I can't blame them. Operating the thing is a bit complicated!) I really can't recommend the camera enough!
Anyway, a huge thank you to Diego Binetti and Panasonic for having me. What a great experience!