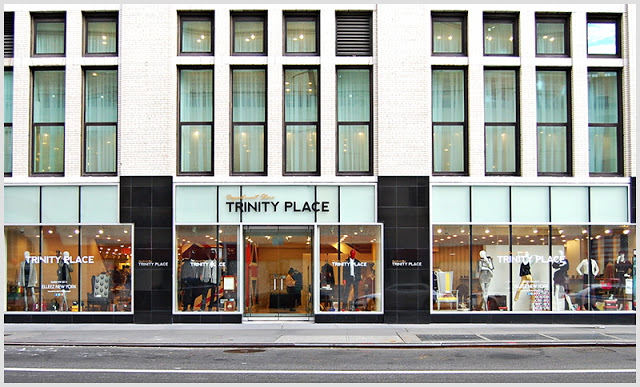 Awesome news here in Manhattan! Trinity Place Department Store, which recently opened in the Financial District, is running a sweepstakes! $500 to spend at the store? Hello, yes. Sign me up.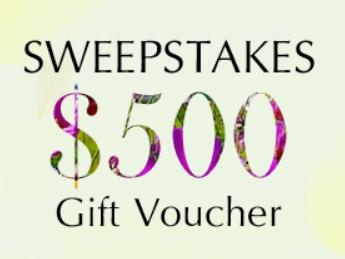 Trinity Place Dept. Store's presence in New York City is super exciting for me, as I'm always looking for fun retailers when I have time to kill down in the Financial District. I meet my Dad down there pretty often… and the store is only a four-minute walk from his office. Huzzah! (I've kind of exhausted Century 21. At the end of a long day of teaching, the last thing I want to deal with is an overly crowded store.) Don't live in the New York City metropolitan area? No worries. You can shop online!
The store, which is located at 61 Broadway (between Rector and Exchange Plaza), carries designer collections that won't break the bank. Many of the designers are European and Australian. How cool is that? Sometimes I get annoyed seeing the same pieces everywhere I go in New York City. But the Trinity Place Department store seems unique!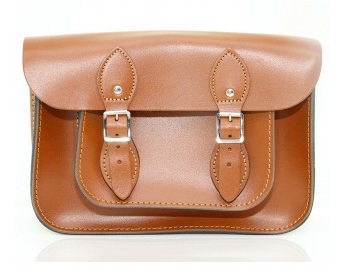 So… onto my Trinity Place Department Store wish list! :) First of all, I can't get enough of their leather satchels. Oh. My. Goodness. I'm obsessed. Right now, I'm lusting after the London Tan 11″ Leather Satchel, made in England by the Leather Satchel Co. (See right.) Not sure if I've mentioned this, but I've always felt that I'm a British girl trapped in an American's body… So I just swoon over British products! The hand-stitched bags comes with a five-year craftsmanship guarantee, too. Those Brits know what they're doing.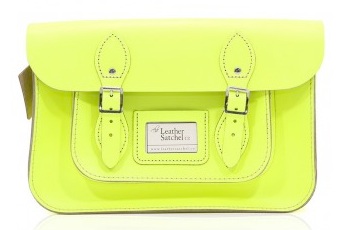 I'm also lovin' with the 12.5″ satchel in neon yellow and neon pink, both with insertable name tags. (I'm sure you know how obsessed I am with pops of color!) I'm thinkin' a cute little "Kelly in the City" business card would fit in the little name tag insert perfectly, too! :)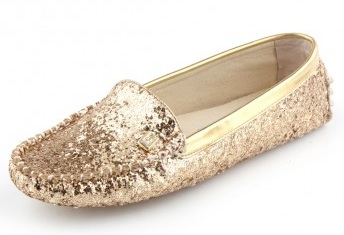 In terms of shoes, I'm swooning over the Glazers driving shoes and the Sammies driving shoes, both by LeBunny Bleu. So cute! I've actually never owned a pair of driving mocs as I do so much walking in New York… but I think it's time! This summer, Mitch and I will be all over the place. And comfort is key!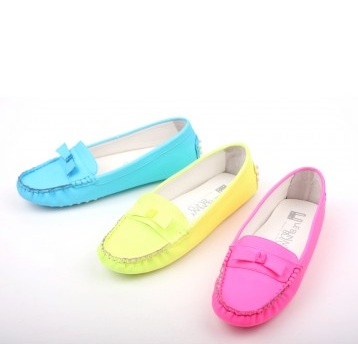 We need to rent a car for our trip out to San Fran/Lake Tahoe/Napa, and we also need one for our honeymoon. 
Granted, Mitch tends to do most of the driving (I really am a horrible driver — I can't even tell you how many times I've crashed), but sitting in the passenger seat totally counts, right?! :) I clearly need these.
Anyway, enter the sweepstakes, and these babies could be yours! :) Best of luck, fashionistas! Happy Friday!