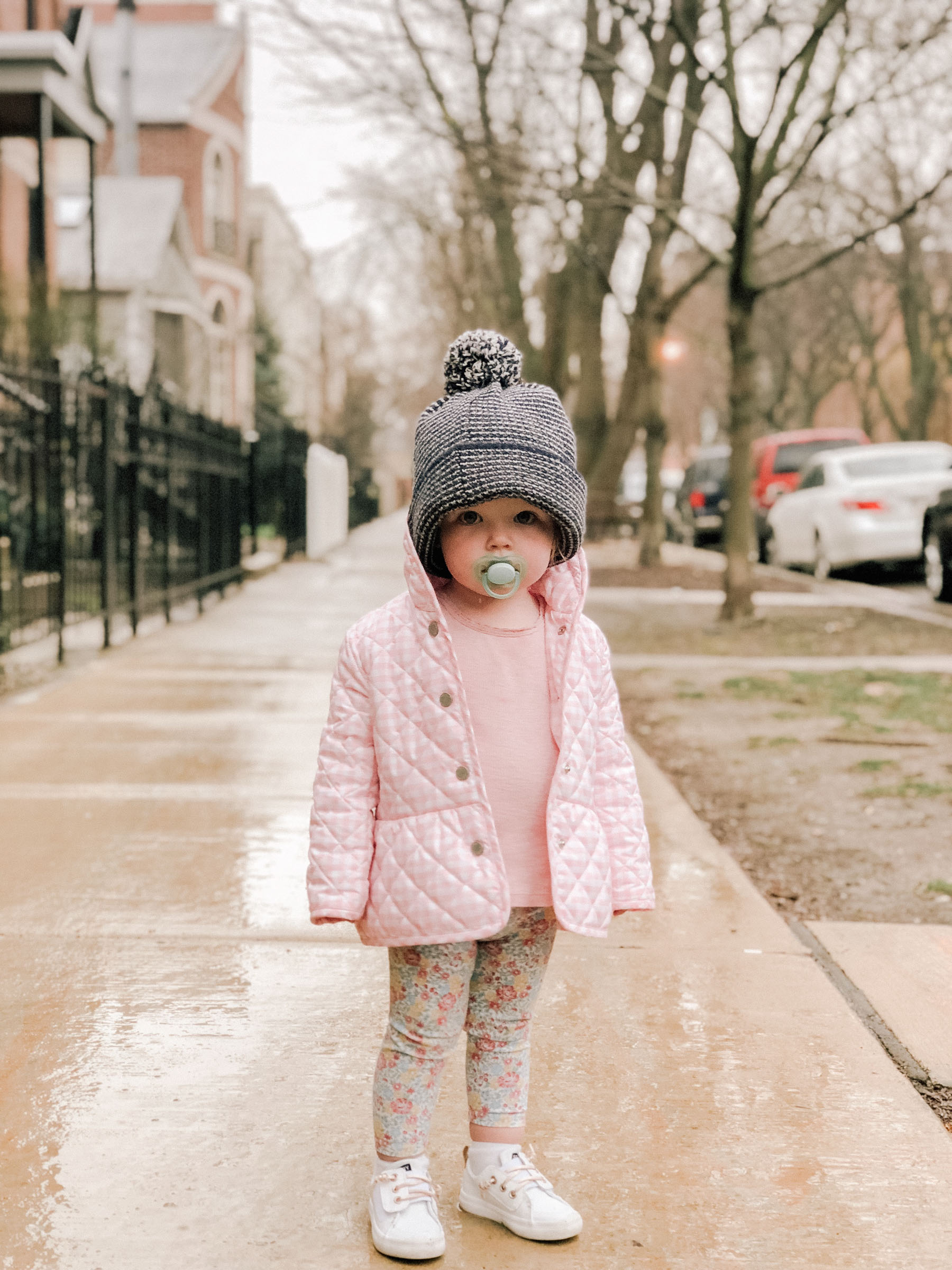 Men's J.Crew Hat / Ralph Lauren Gingham Jacket (Old, but I'm obsessed with this new Patagonia one!) / Sperry Sneakers / Ralph Lauren Leggings / Boden Top
Today was rainy here in LP! This was taken on a Noodle walk. Emma demanded to wear Mitch's winter hat, which I have to admit looked pretty cute.
New series, new series!
This one is both adorable and a little funny. Especially now that Emma has started picking out some of her outfits in the morning. I'm going to try to be better about capturing her outfits on my real camera since the weather should be warming up soon, but for now, here are some sweet iPhone photos of my little girl from this past week. :)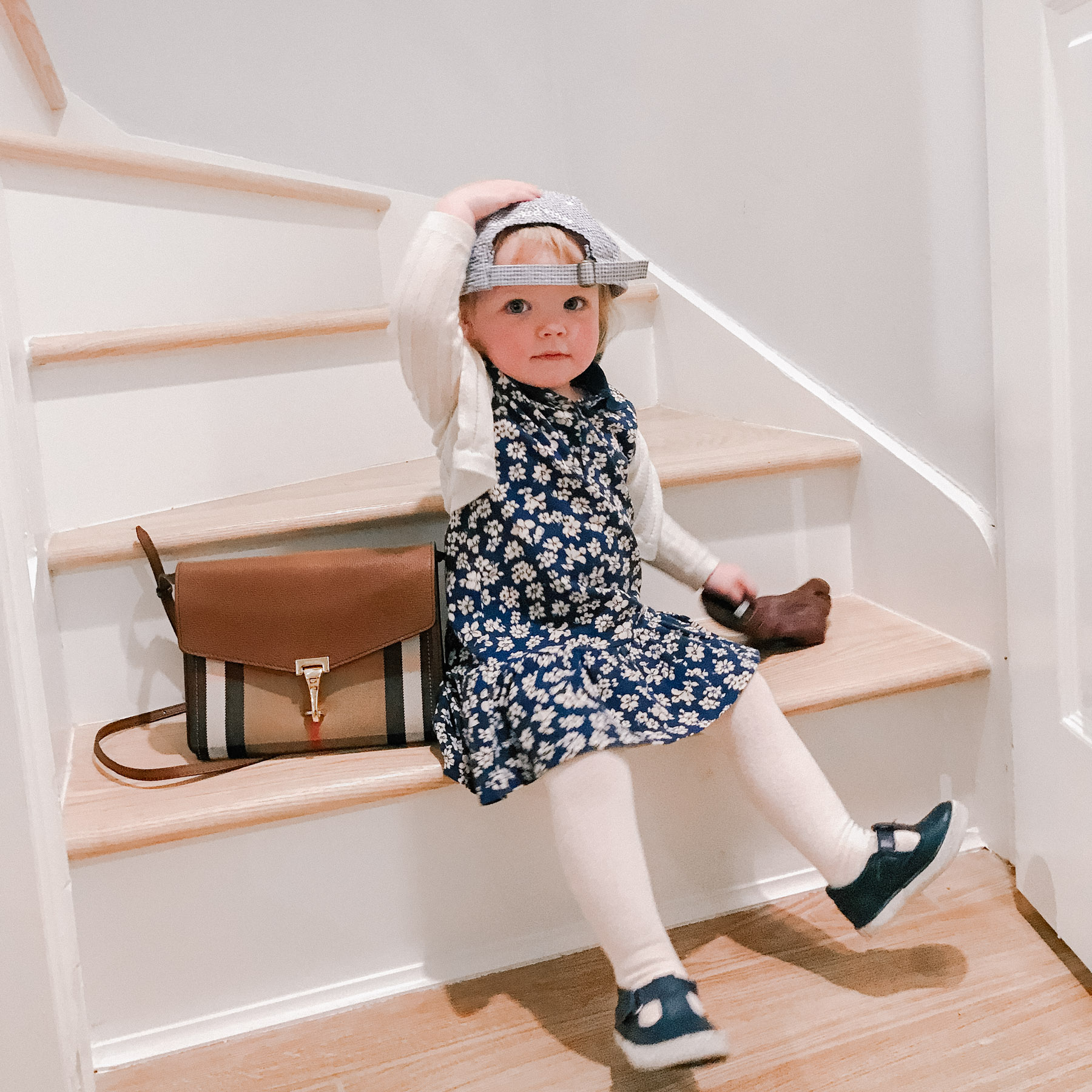 Burberry Crossbody / Ralph Lauren Dress (From the outlets, but this one is similar!) / Ralph Lauren Mary Jane Sneakers / Vineyard Vines Hat
My little helper! I've been on a spring cleaning kick, and this was taken a few days ago while I was cleaning out the master bedroom. Emma had a blast with my accessories, haha!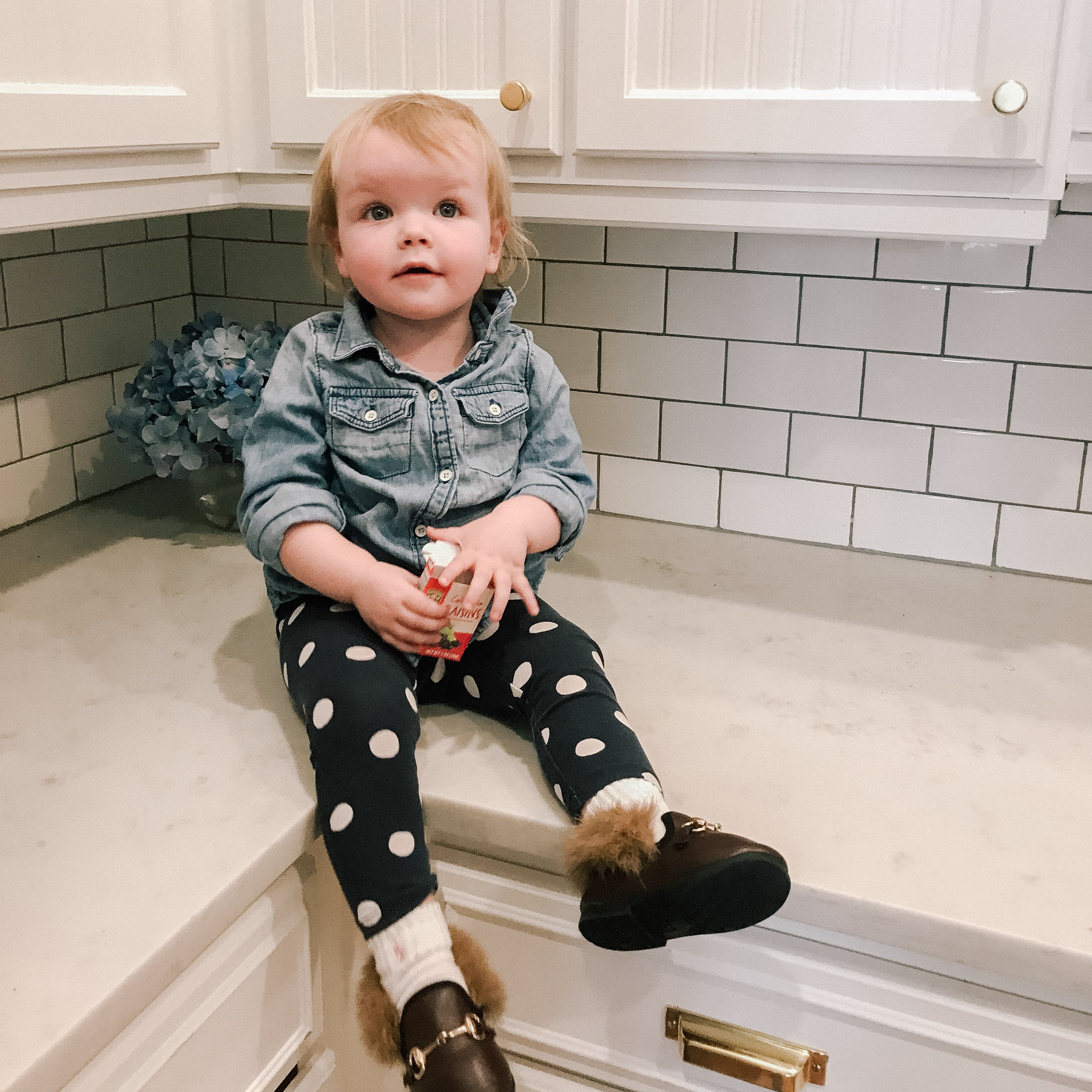 Chambray Shirt / Old Polka Dot Leggings / Faux Gucci Loafers
One of Emma's absolute favorite things to do is stand on the kitchen countertops (while being supervised) and "organize" the cabinets. Things are a disaster in there as a result. ;)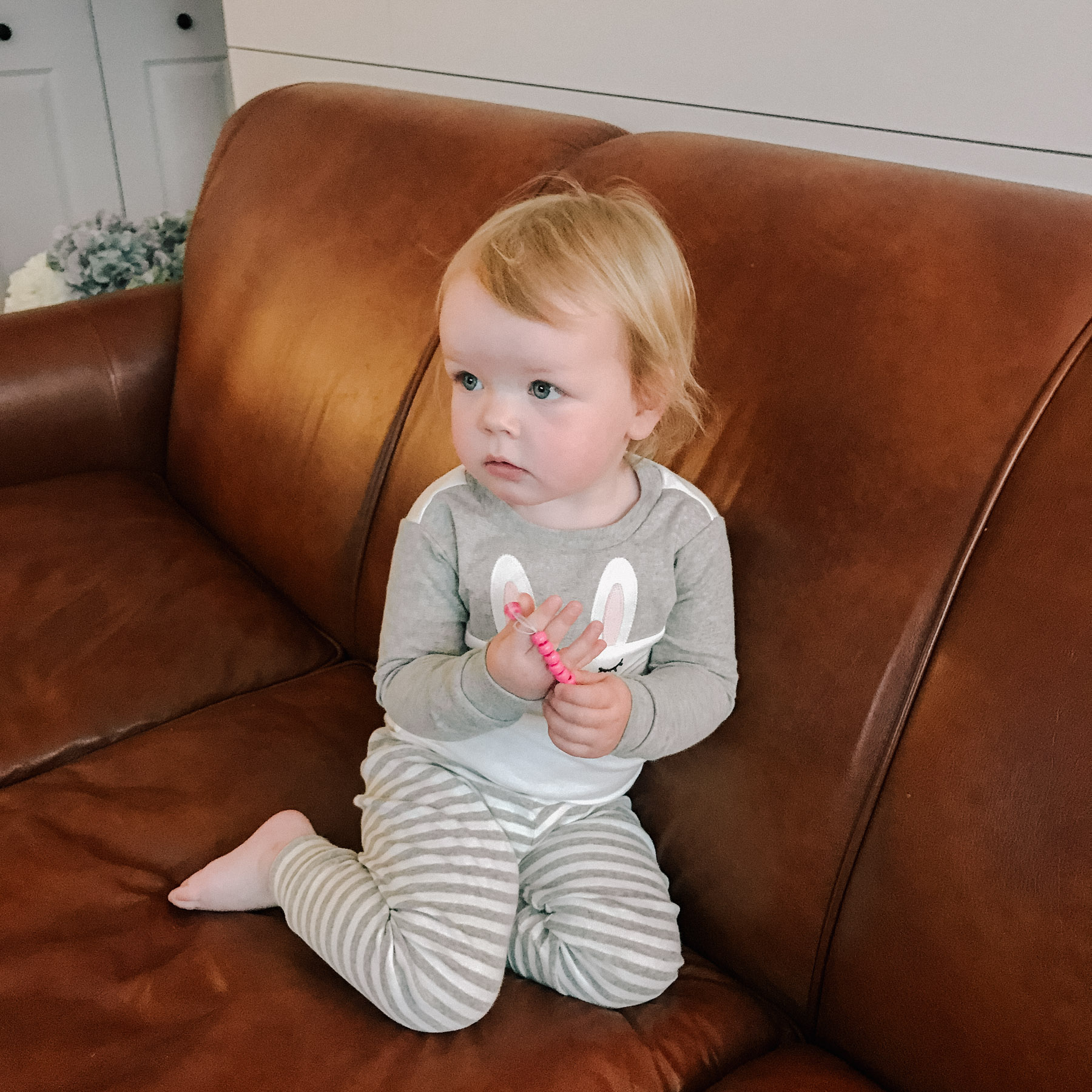 Good toddler pajamas are weirdly hard to find. We found these the other day at the Gap, and I'm in love! Thanks for all your recommendations–will report back soon. :)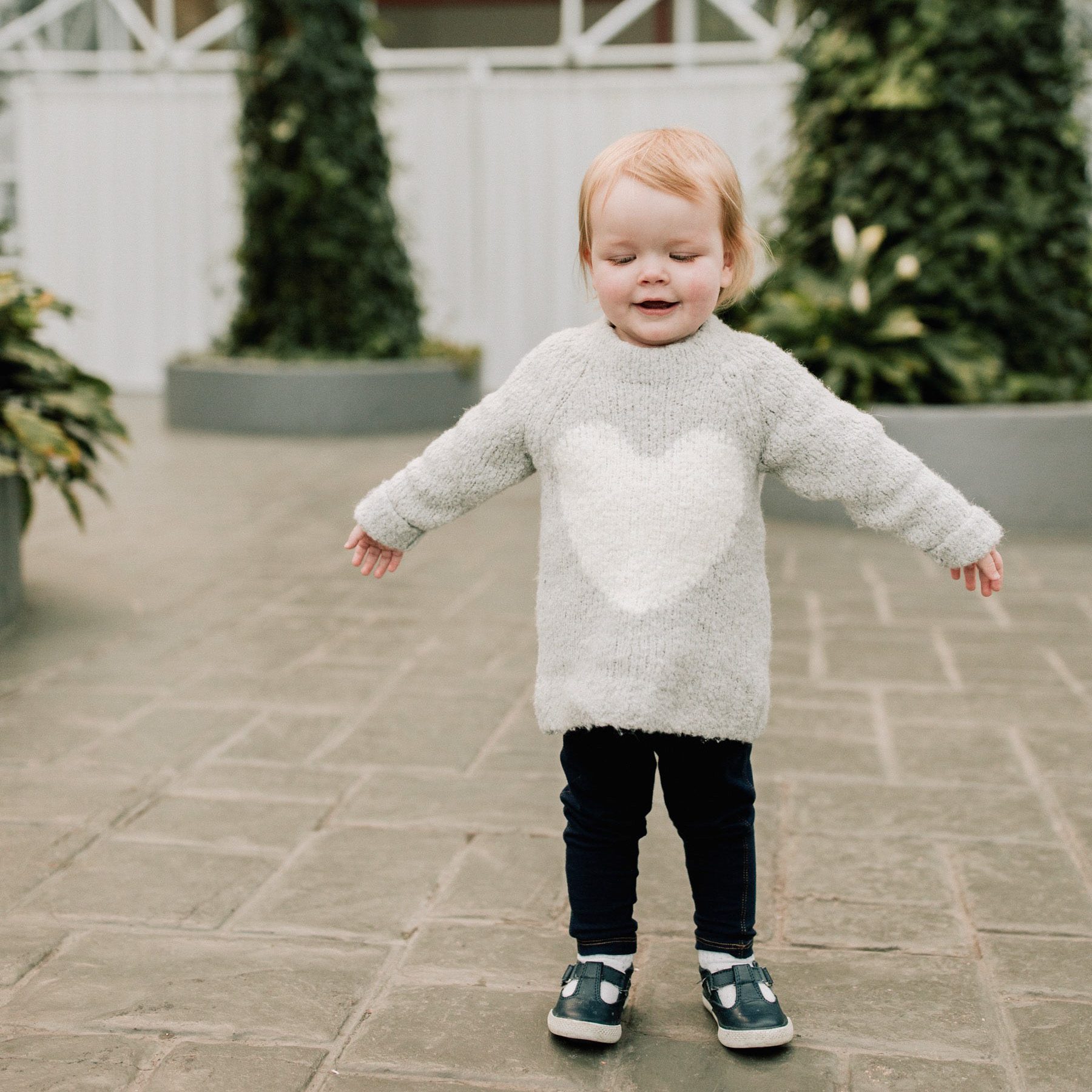 J.Crew Heart Sweater (Factory version here.) / Gap Leggings / Ralph Lauren Mary Jane Sneakers
We went to Crystal Gardens on Navy Pier a few days ago so we could feel like we were outside. Emma clearly had the time of her life, haha!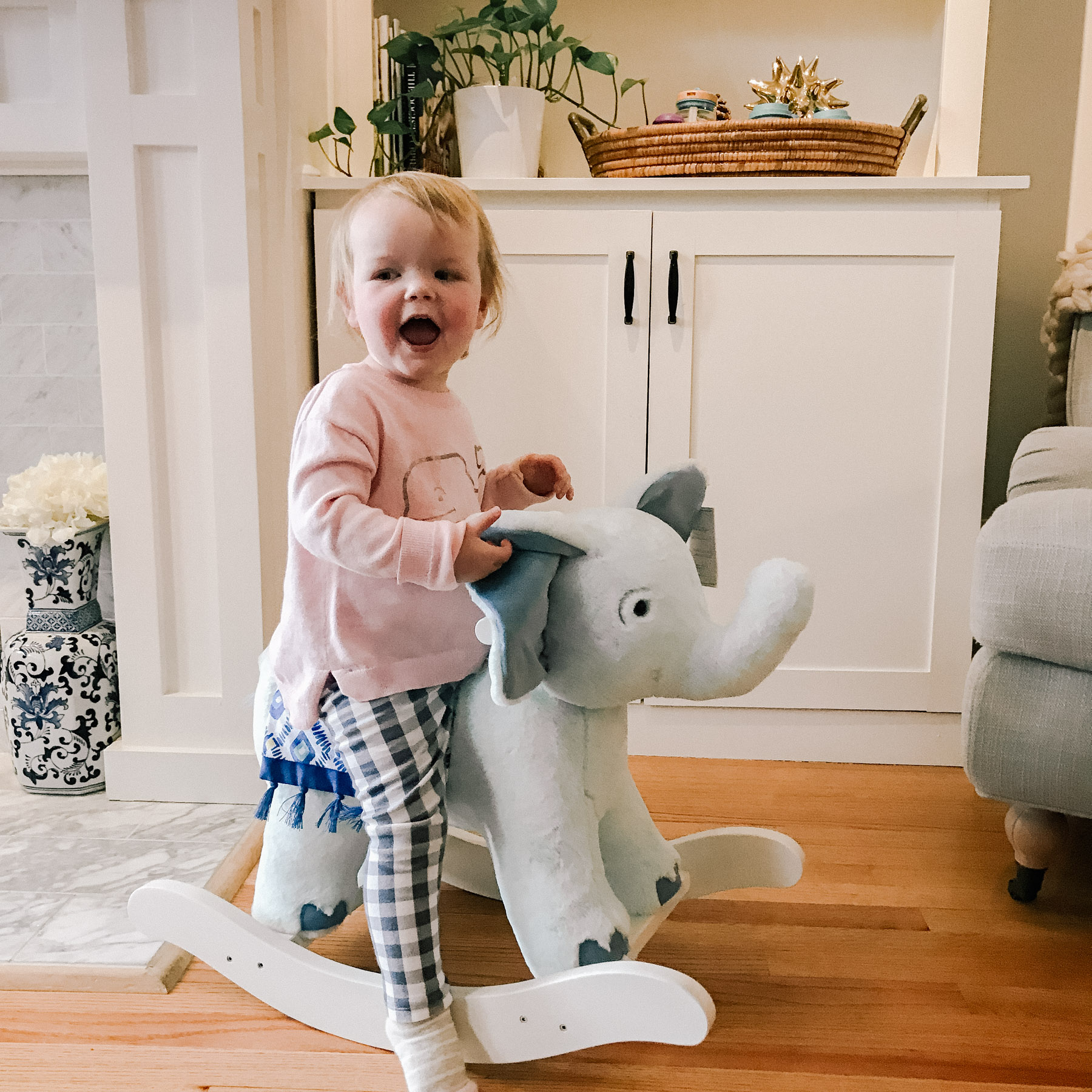 Gingham Leggings / Vineyard Vines Sweater / Lilly Pulitzer x Pottery Barn Rocking Elephant c/o
Pottery Barn sent Emma this adorable rocking elephant recently. While she was initially terrified of it, she's now obsessed, and it's the first toy she goes to in the morning.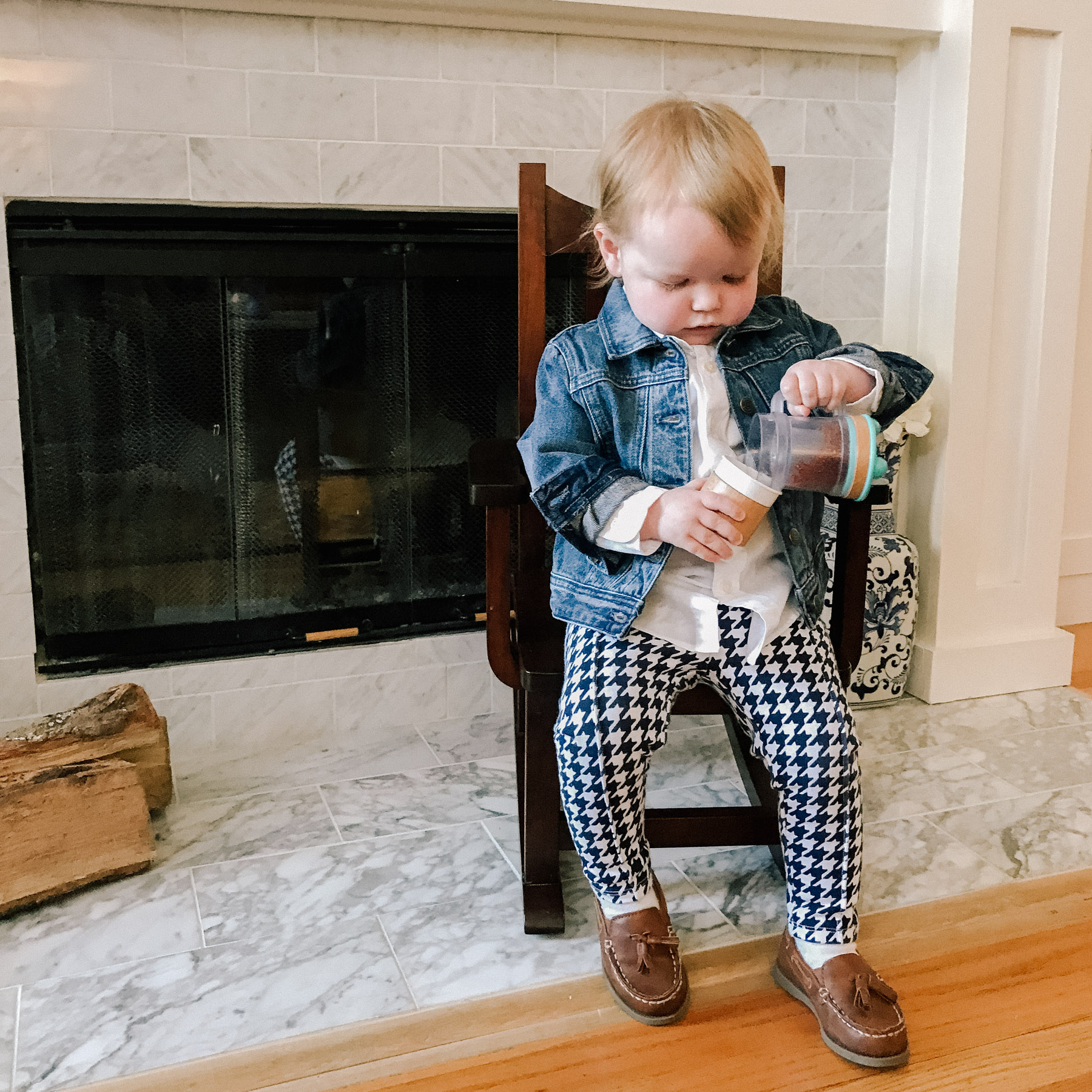 Loafers (Also here.) / Houndstooth Leggings / Denim Jacket / White Button-Down
Gotta start off the morning right, with a gallon of coffee! ;)
SaveSave