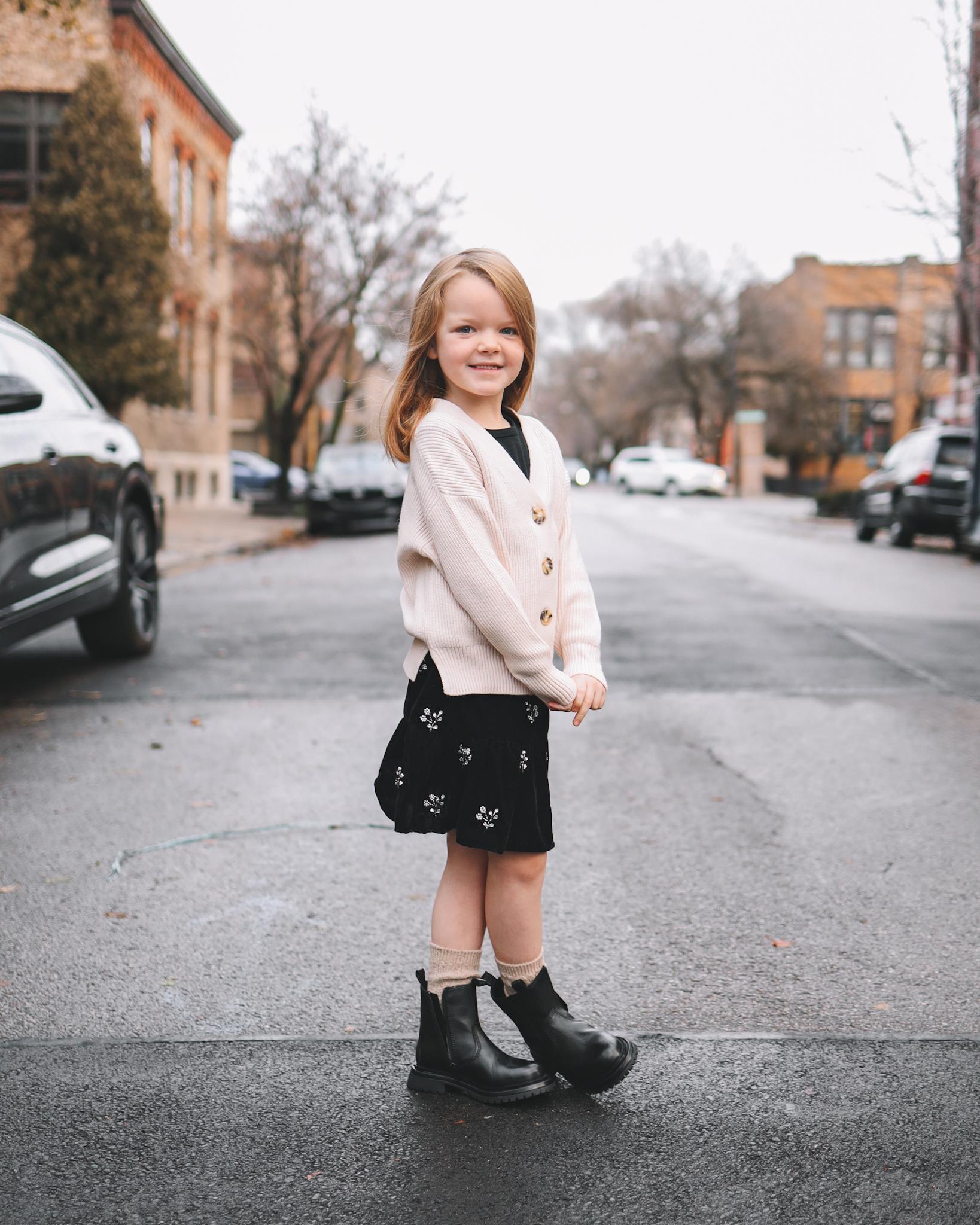 Cardigan / Chelsea Boots / Newer Socks / Skirt / T-Shirt
I talked about this on Instagram, but recently my six-year-old daughter Emma recently informed me that she only wants to wear "black clothing from Zara."
I need to admit that briefly, my heart broke a bit. My baby girl—who wore things like nostalgic smocked dresses and ditsy floral prints for most of her life—wasn't a baby anymore. Heck, I'm not even sure I could call her a "little girl." She was a kid.
I can't tell you how often sweet older couples have leaned over to us at restaurants or in airport security lines or in stores and said stuff along the lines of "It all goes by so quickly! Savor it." And usually, in those moments, I have feelings of both defeat and gratitude. Defeat because I am often mentally and physically exhausted, trying to wrangle two young children in whatever stressful circumstances. (How can I savor it all the time when I was barely holding it together?!) And gratitude because the strangers' sweet words remind me to step back and do just want they're encouraging me to do: savor it. So I'm cheerier while dealing with the meltdowns that day; I joke and laugh with the girls more; I'm more enthusiastic during playtime; I hug them tighter at bedtime and take mental photographs of their tiny eyes and noses and smiles. I'm grateful.
Those countless couples resurfaced in my mind when Emma dropped the Zara bomb. It's not that I don't like Zara! While I haven't shopped there personally, I've found that the kids' clothing is well-made, cute and affordable. To be honest, I really like what Emma picked out for her (very small) winter wardrobe! (We wear a uniform to school so we don't need much!) And now I'm like, "Do I need lug sole Chelsea boots?"
#influenced
A+ to Zara. All that's really happening here is that I'm mourning the loss of my baby. How is it that I'll never be able to hold her in my arms again? (Without struggle, that is.) But I'm also toasting to the fact that my baby is growing into an independent person with her own mind, style, interests and ideas. And that needs to be celebrated.
I adore the person Emma is becoming, and I'm proud of her. And this new "city chic cool girl" look she has going on reflects what a cool person she is on the inside.
Her own person.
So here's to high-rise ripped jeans, cropped cardigans (without our belly button showing), teddy coats, wide-leg faux leather pants, and those really cute lug sole Chelsea boots. I'm here for it. You look fabulous, Emma Catherine, and you are fabulous. But no pierced ears until you're 13. Jk, jk. We'll talk about it.
PS: Thank you to Auntie-M for giving her the purple Zara cardigan for Christmas. Wears it every chance she gets! (And it's not even black!)
Emma's Favorite Brands: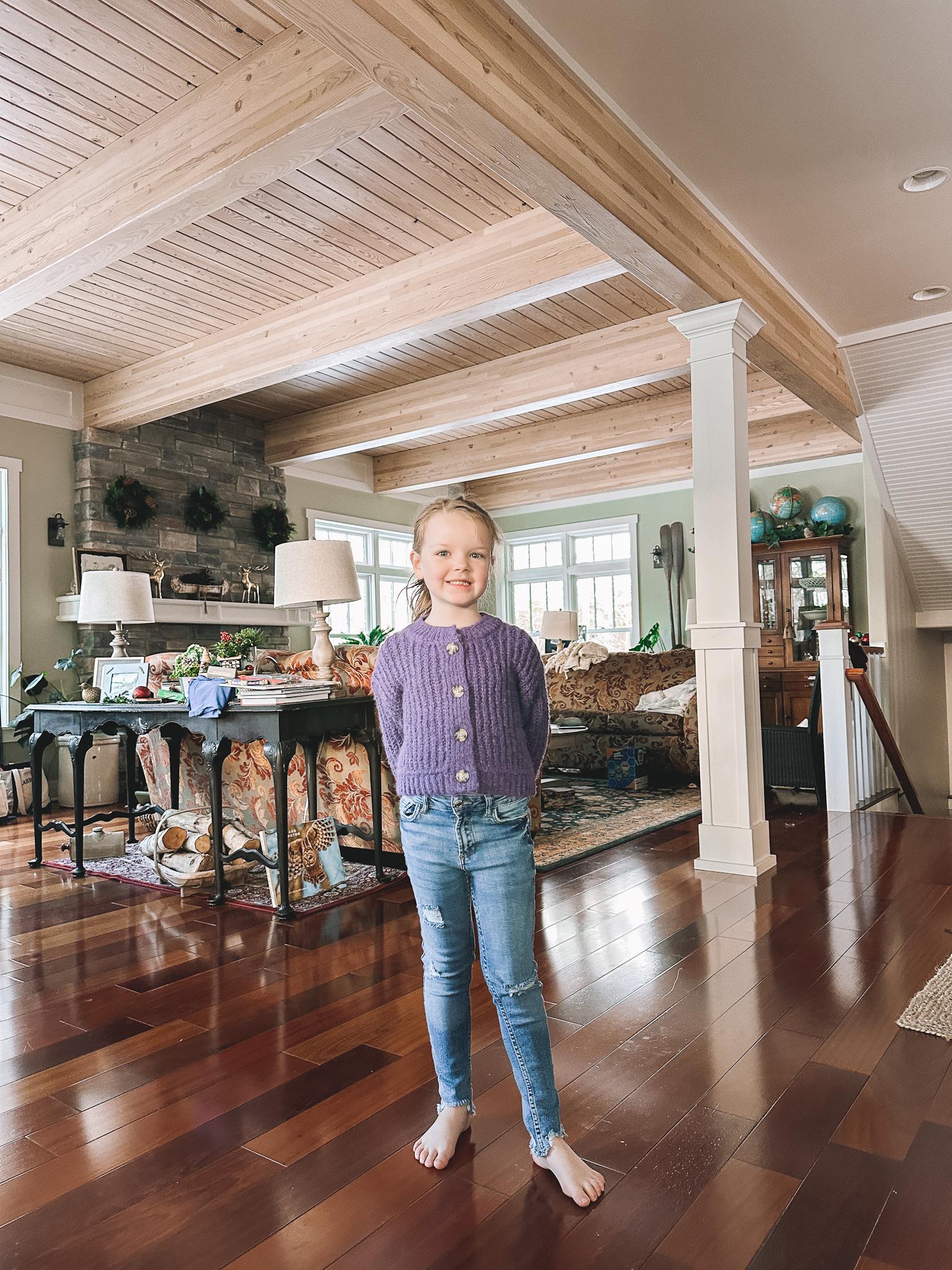 Ripped Skinny Jeans / Purple Cardigan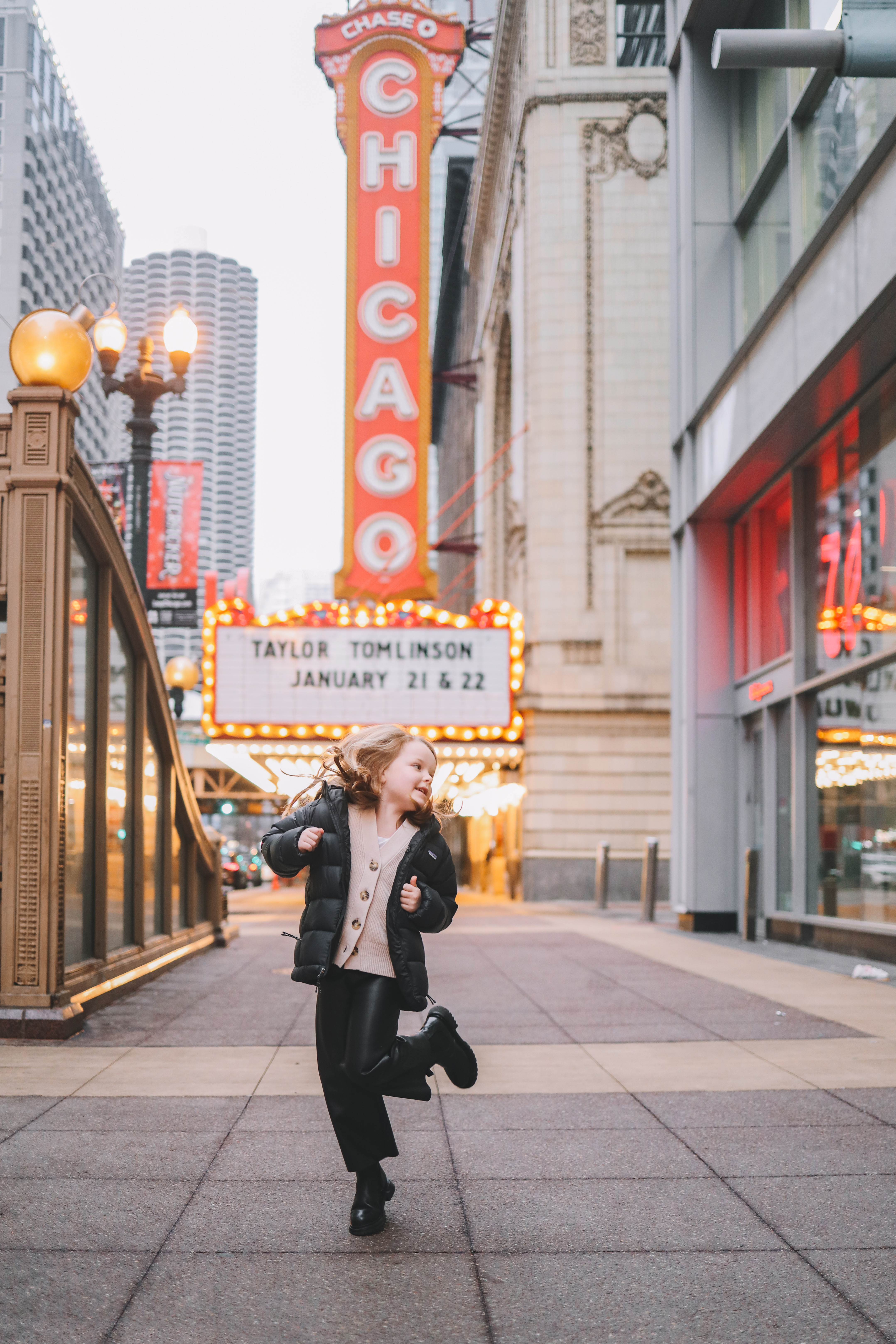 Faux Leather Marine Pants / Cardigan / Jacket / Chelsea Boots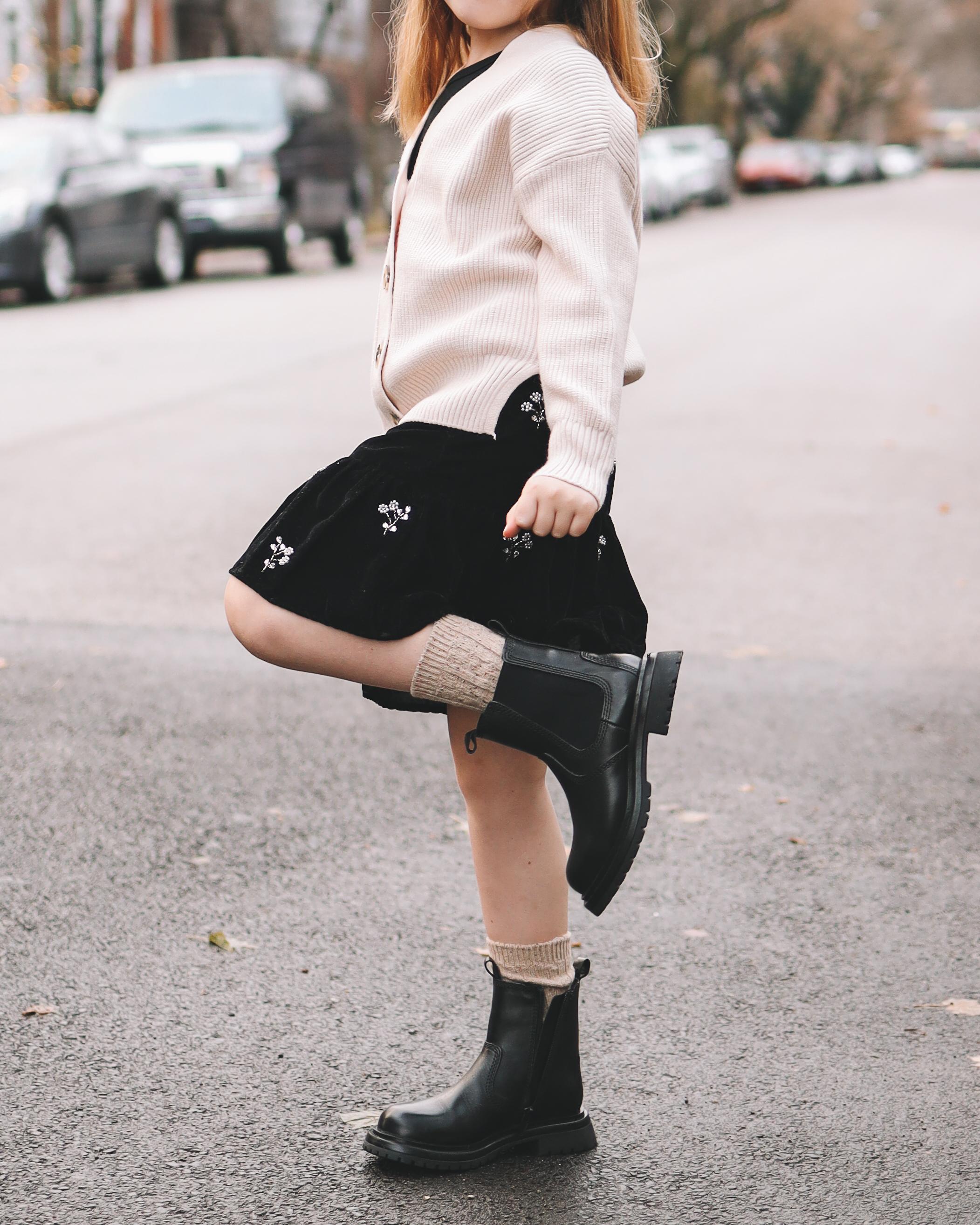 Cardigan / Chelsea Boots / Newer Socks / Skirt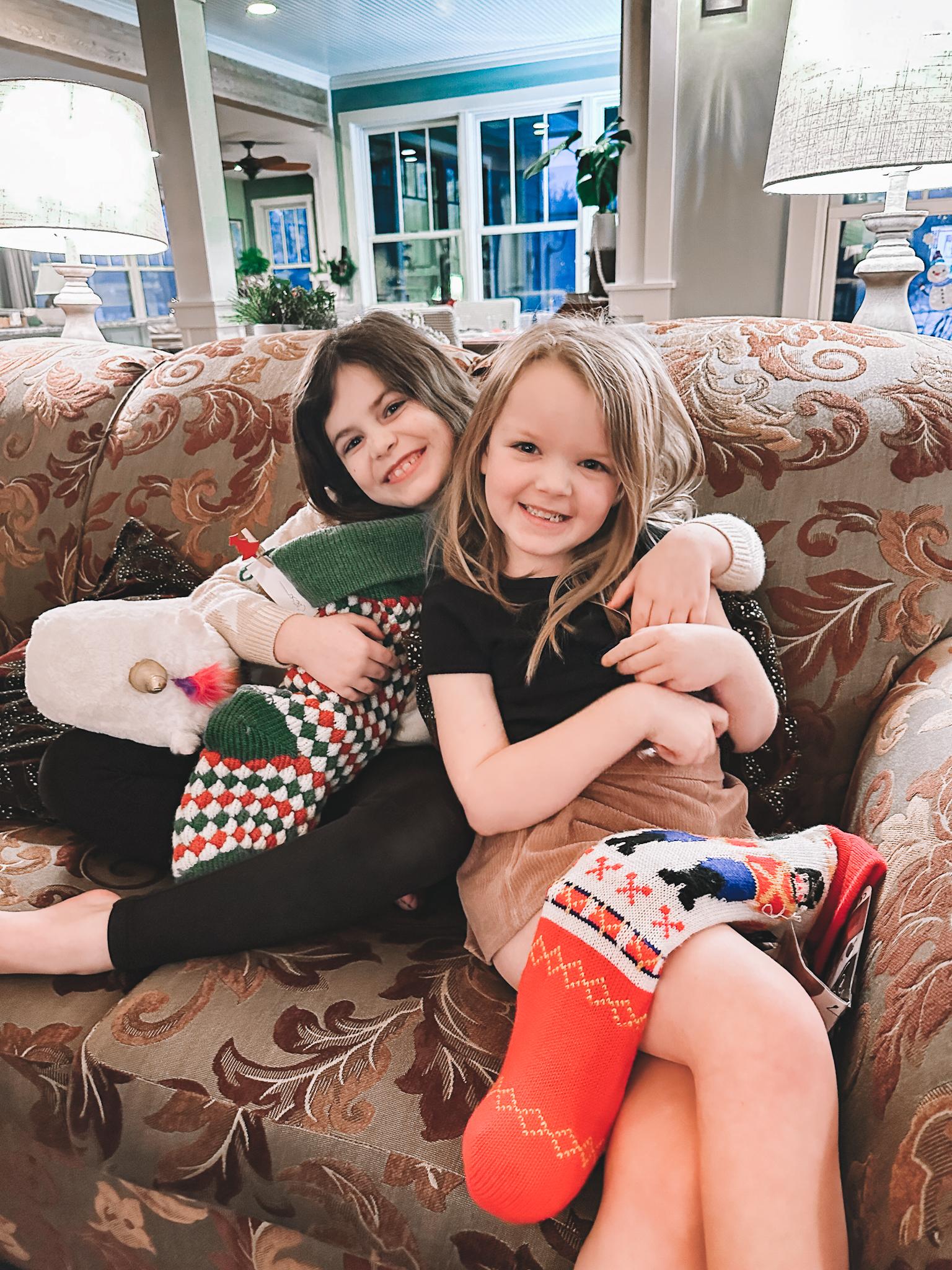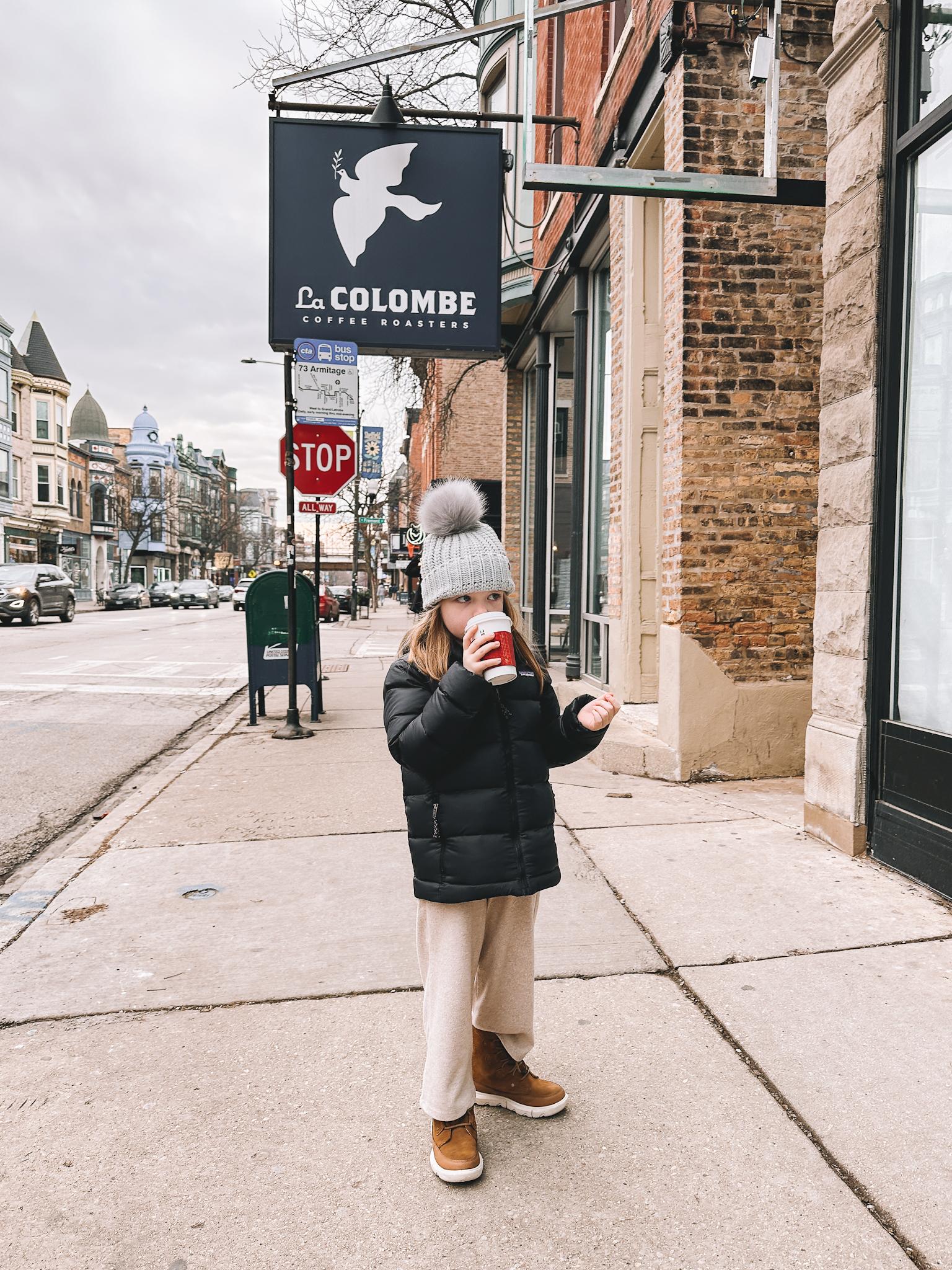 SoftTouch Pants / Boots Here and Here / Jacket / Hat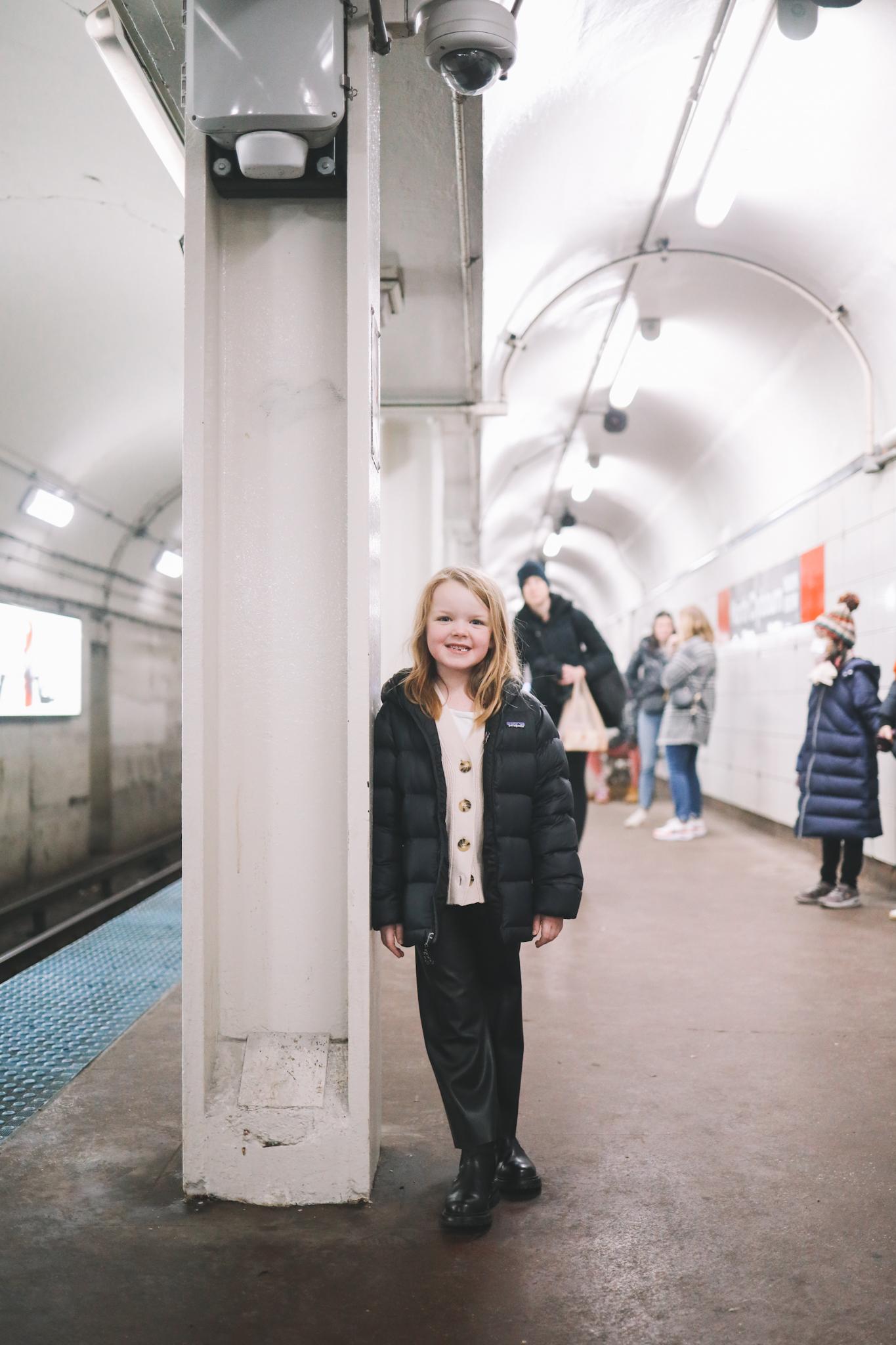 Faux Leather Marine Pants / Cardigan / Jacket / Chelsea Boots