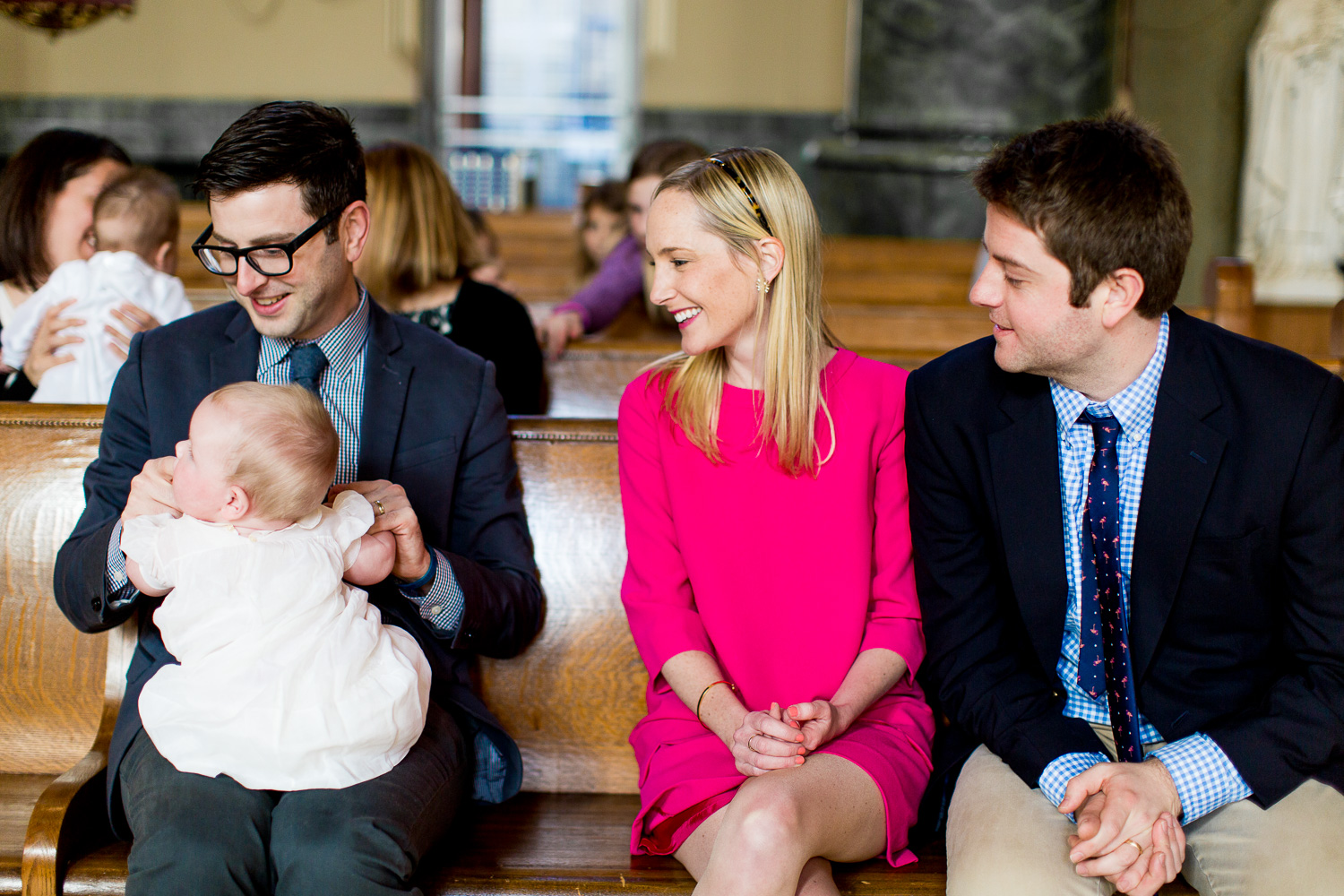 In case you missed yesterday's post, I loved Charleston so much, guys. It's all I've been able to think about, and I've been dreaming of visiting for a longer chunk of time next year. :) Today, though, I thought I'd finally share some photos from Emma's baptism which happened a couple of weeks ago!
Because we had a lot of family coming in for it, my friend Julie swung by beforehand so I didn't have to stress about taking family photos at the house. (So many people to organize; best left to the professional!) And then Kira graciously grabbed the camera at the church and snapped a ton of amazing pics that we'll always treasure. Thank you so, so much, Julie and Kira!
Emma's godparents are John, my brother-in-law, and Kim, my sister-in-law. (Kim couldn't make it because she's currently in school outside of Philadelphia, but she and my brother, Patrick, are coming at the end of the month to celebrate!) John and Kim, thank you so much for serving as such wonderful role models and guides for our little girl. We love you!
Before we get to the pics, the photo of the mints on the floor probably warrants an explanation. ;) Emma was pretty fussy during the actual ceremony, so, out of desperation, Mitch gave her a container of mints which she promptly dropped. The priest got a kick out of this… but it was particularly funny for our families because at our wedding, an alter boy dropped the hosts all over the alter during communion, and my friend John had to continue strumming along and humming to "Morning Has Broken" until everything was cleaned up. Ah, the memories, haha.
Oh! And how sweet is Emma's dress? My mom and I both wore it when we were baptized! I'll admit that getting Emma's arms through it was a little touch-and-go for a while there, but we did it. And don't worry: we quickly changed her into play clothes when we arrived back at the house. Oh, my little seventh-month-old toddler!
After the baptism, we had a get-together at the house with the families and some friends… and a whole lot of deep dish pizza. I didn't take any photos, but it was such a great time. It goes without saying that our little family is a very lucky one. :)
Anyway, here are a few favorites from the big day!
PS — In case you're wondering, I'm wearing an old Kate Spade dress. Here are a bunch of similar ones:

Other great scalloped finds:

And don't forget to check out my faves from the Shopbop Sale. Use code "GOBIG17" to take up to 25 percent off sale and full-priced products. These scalloped sandals are in my cart!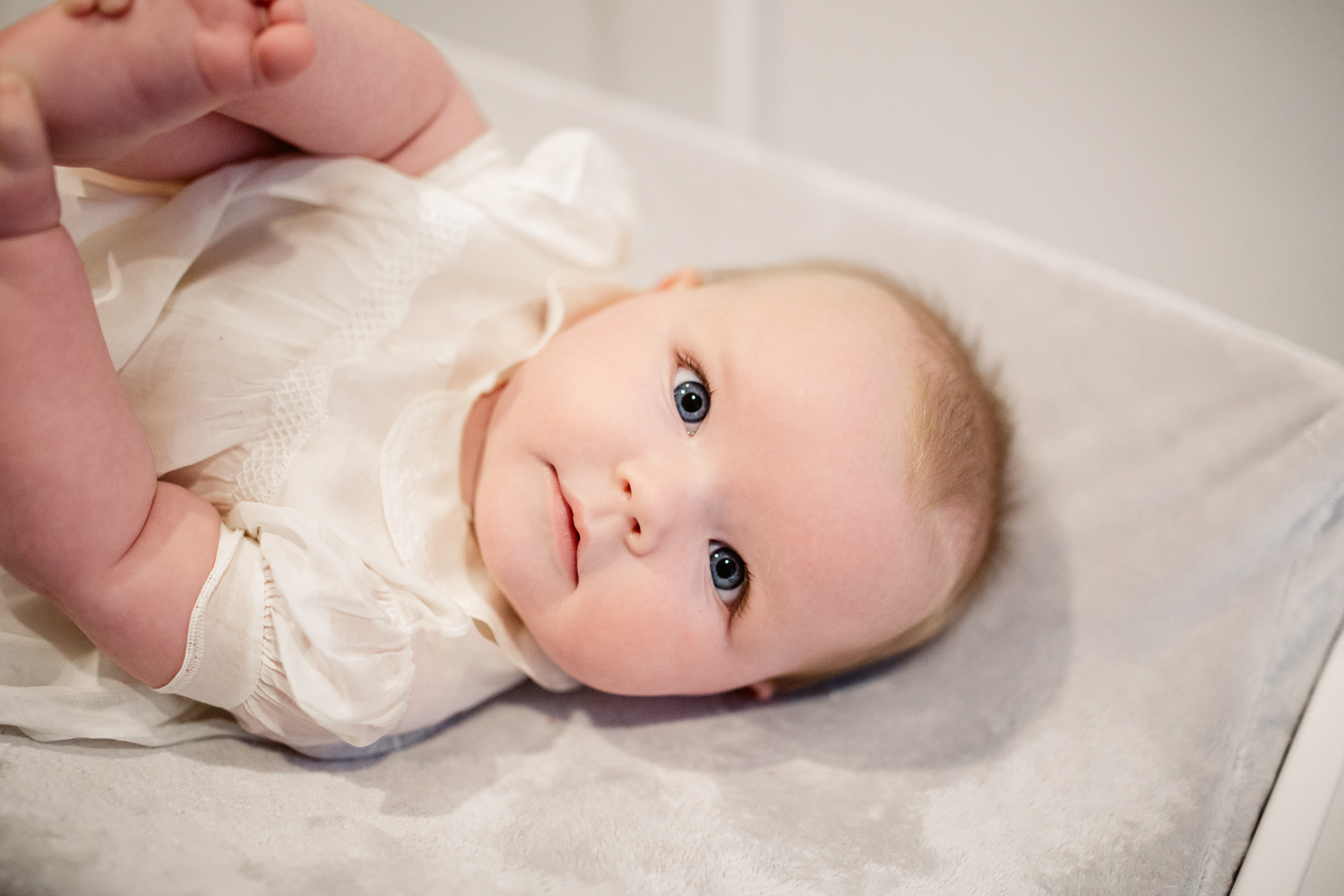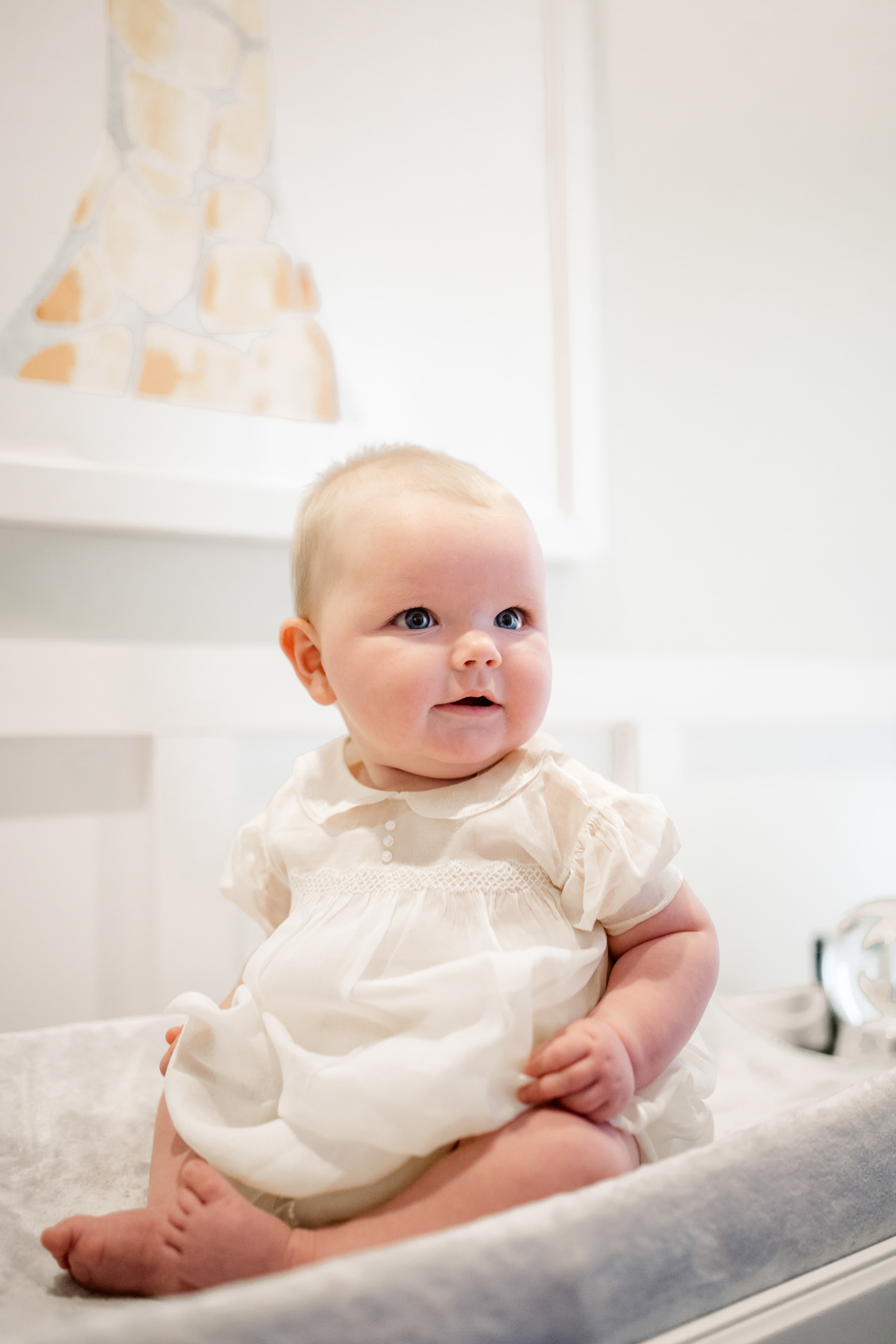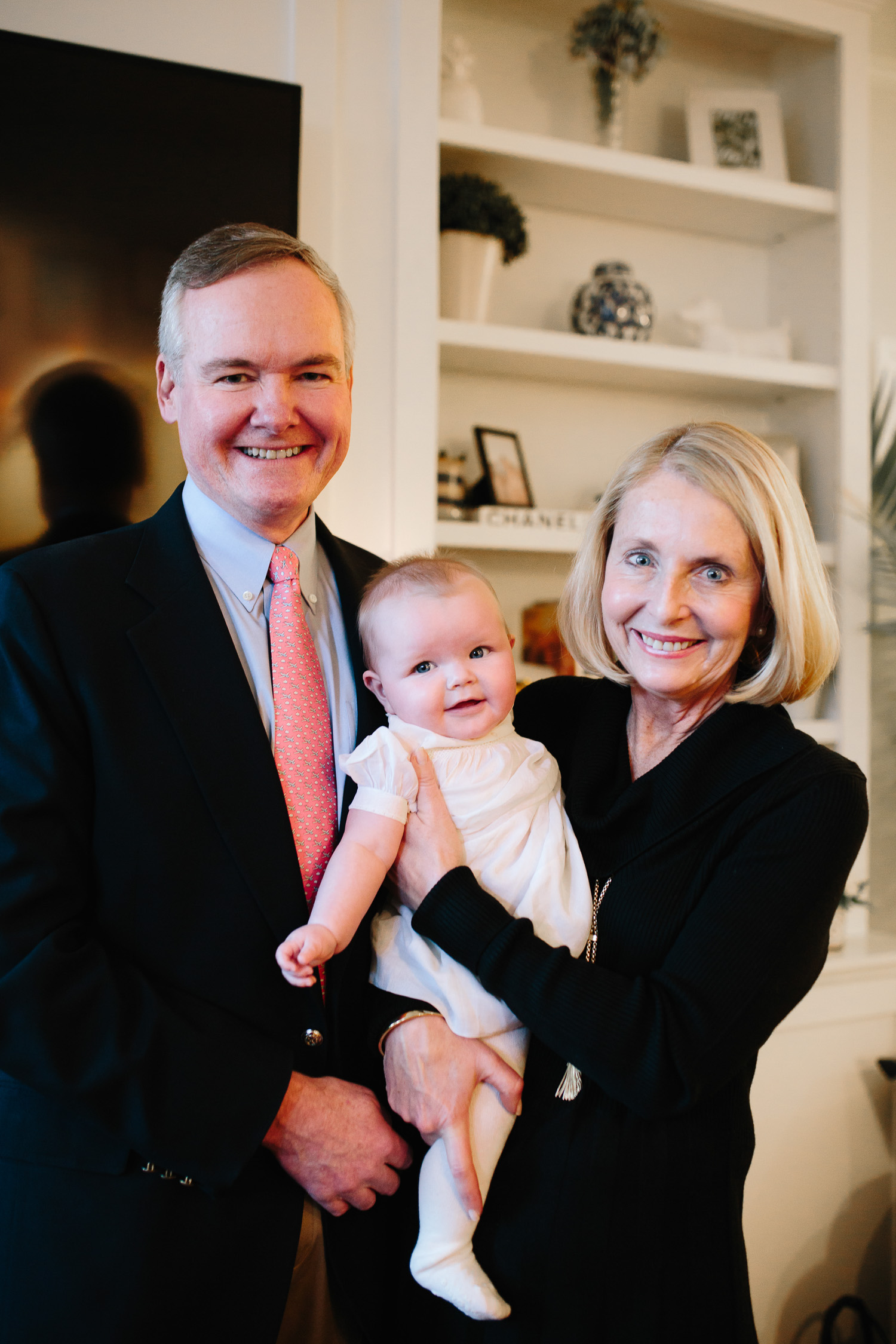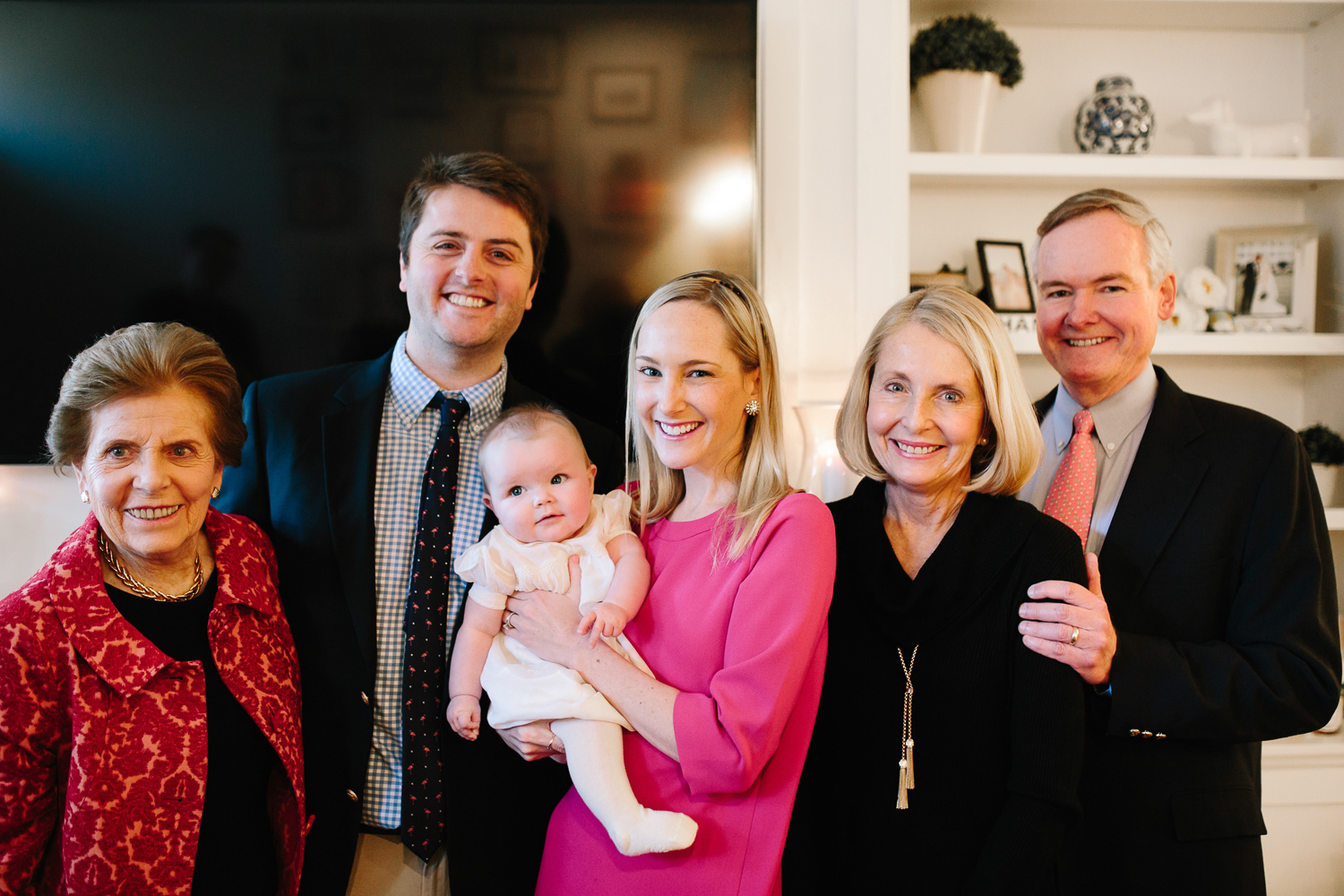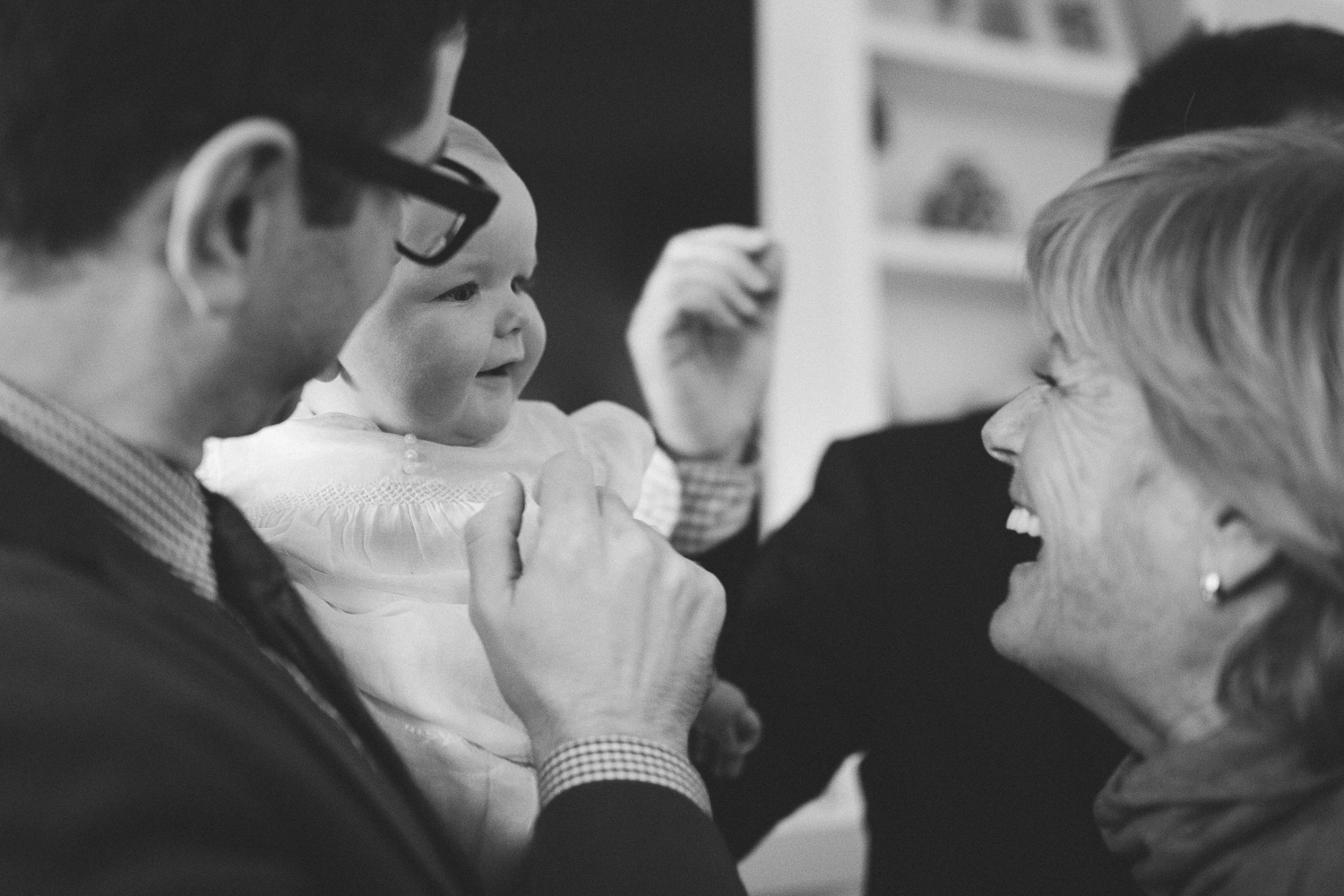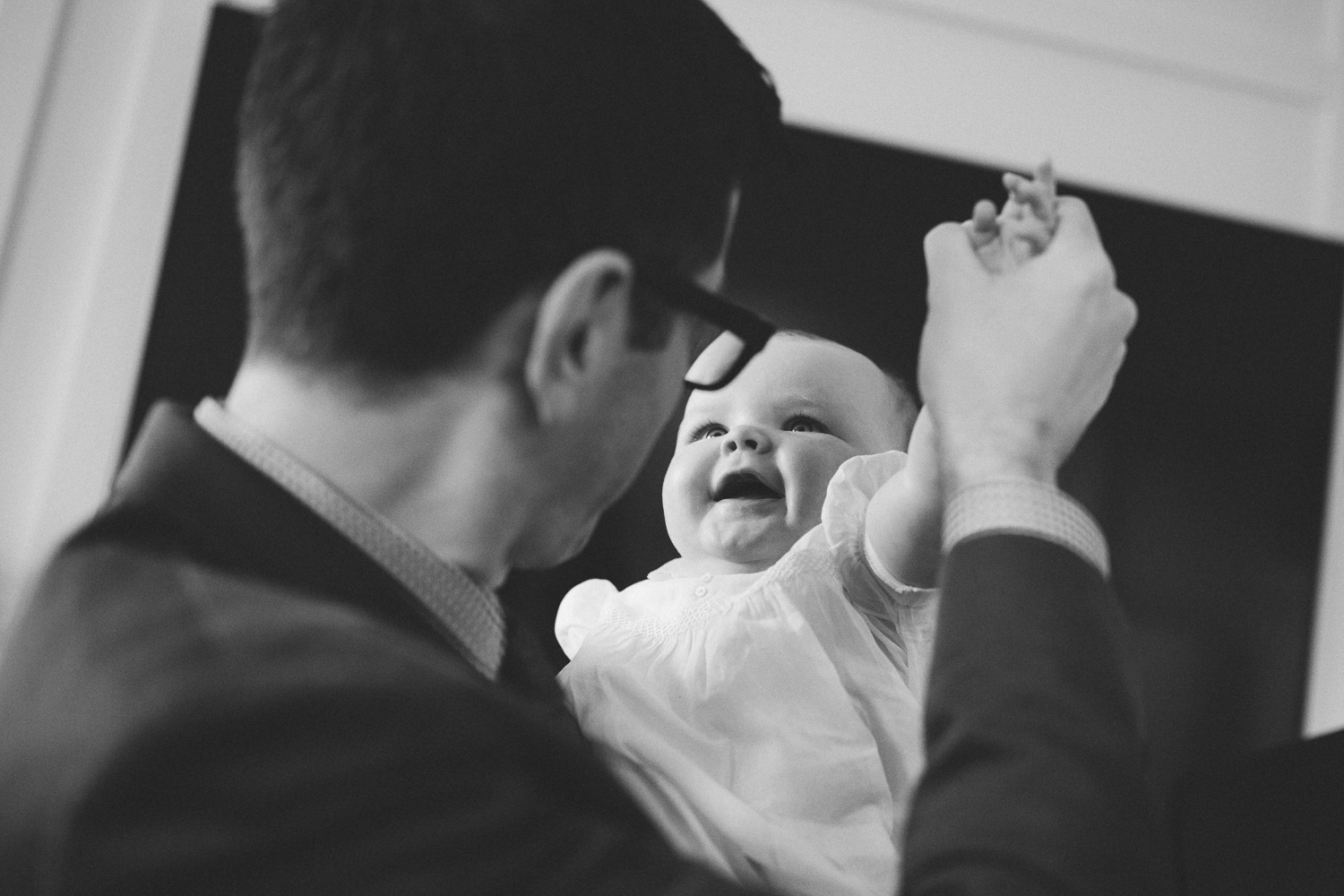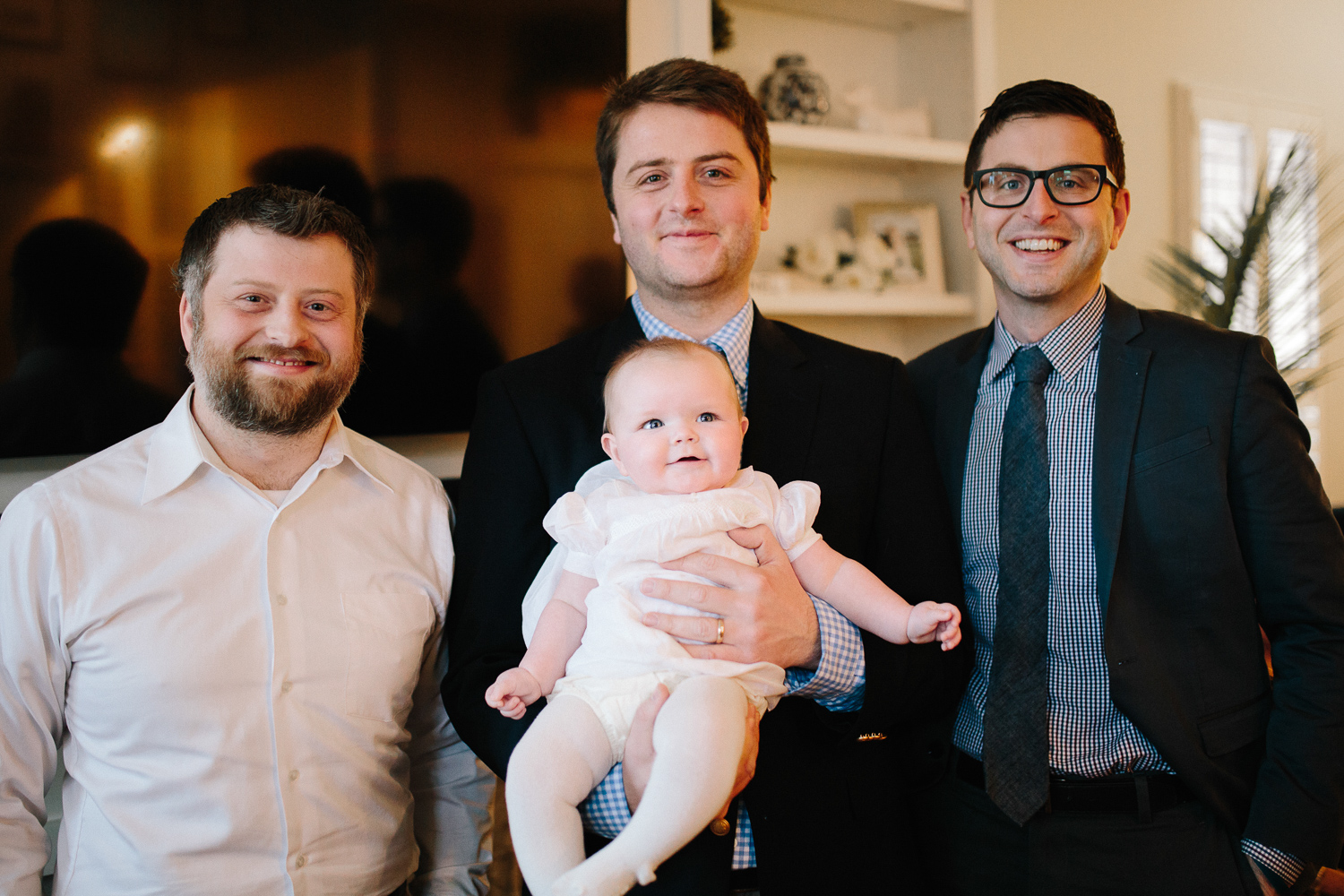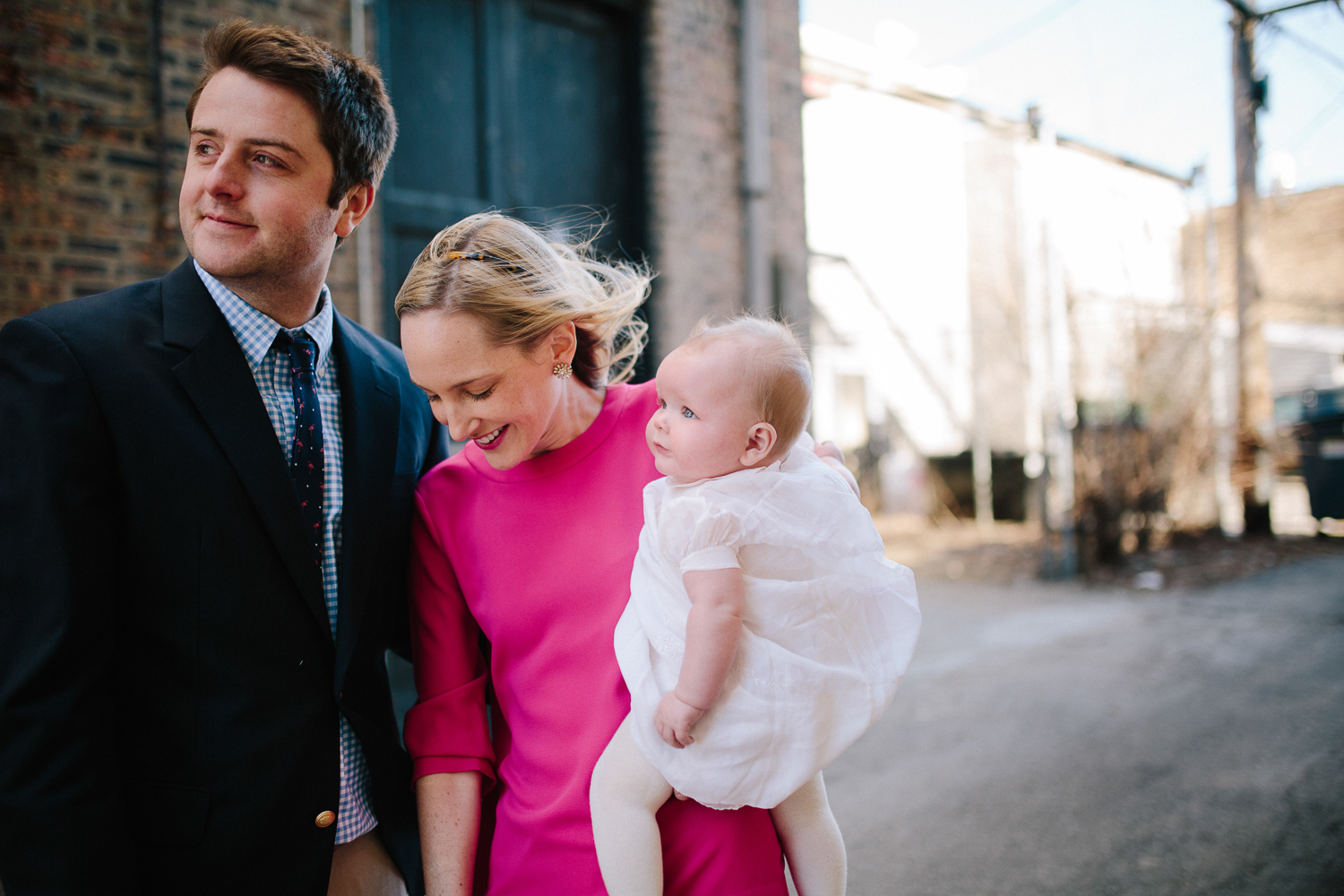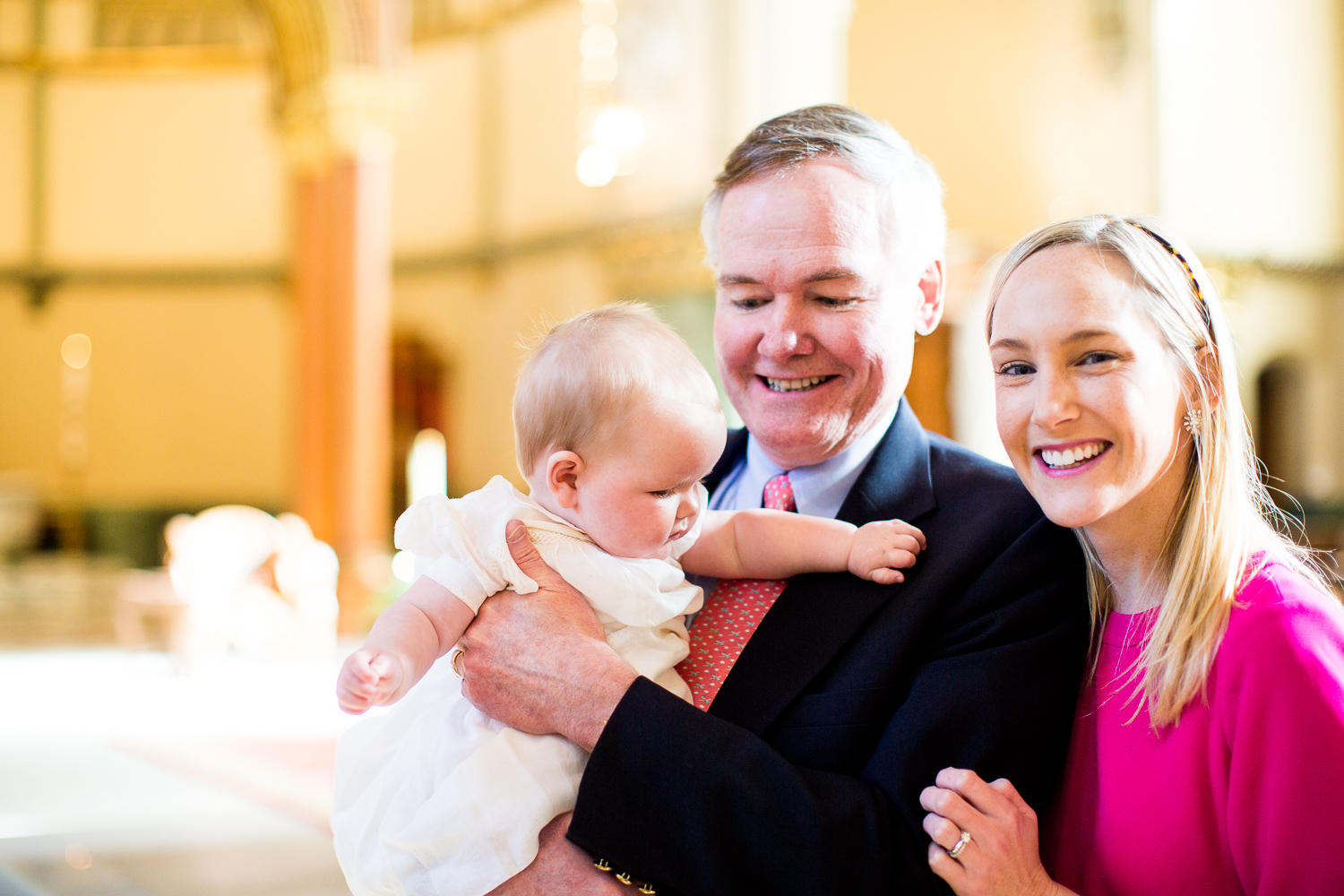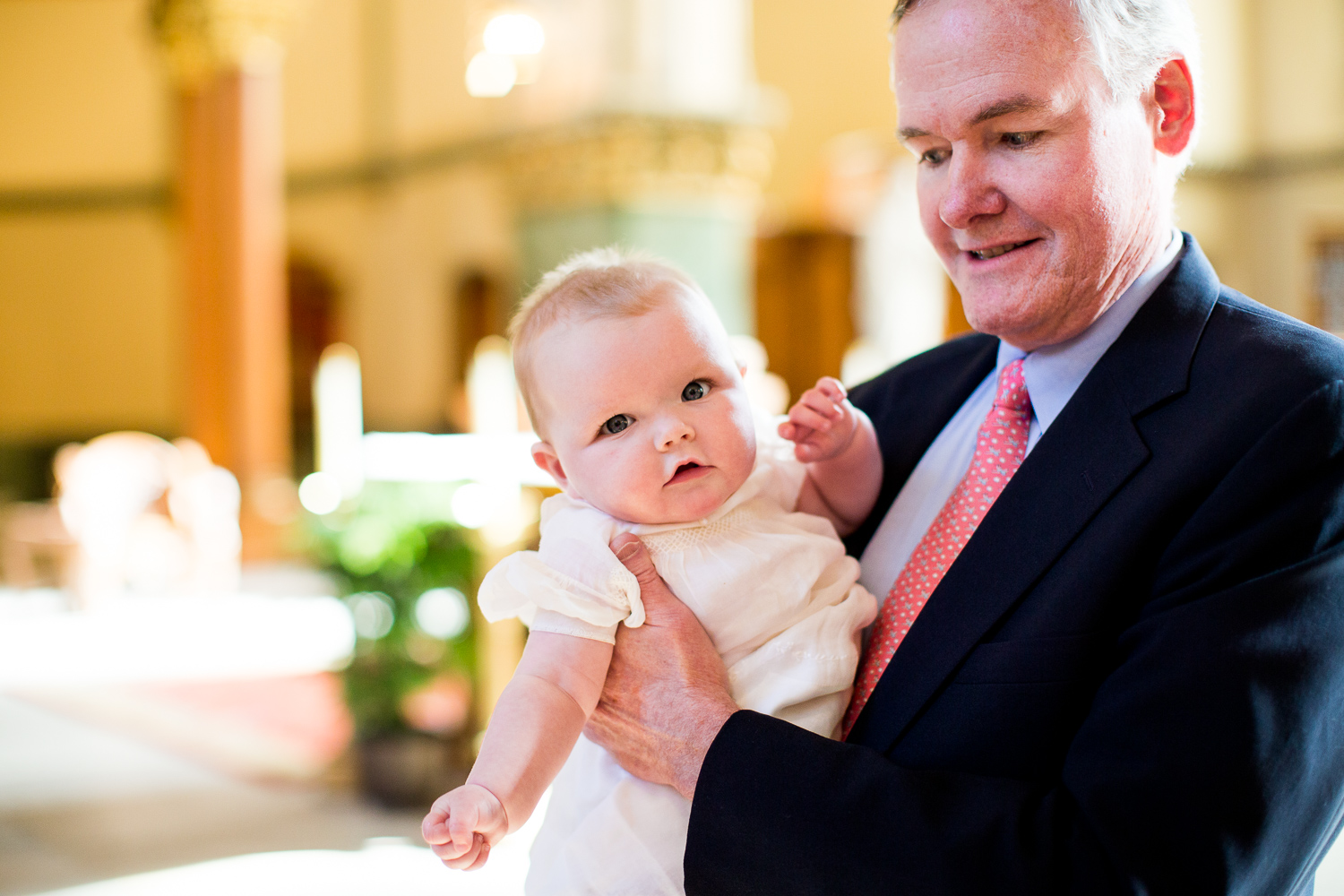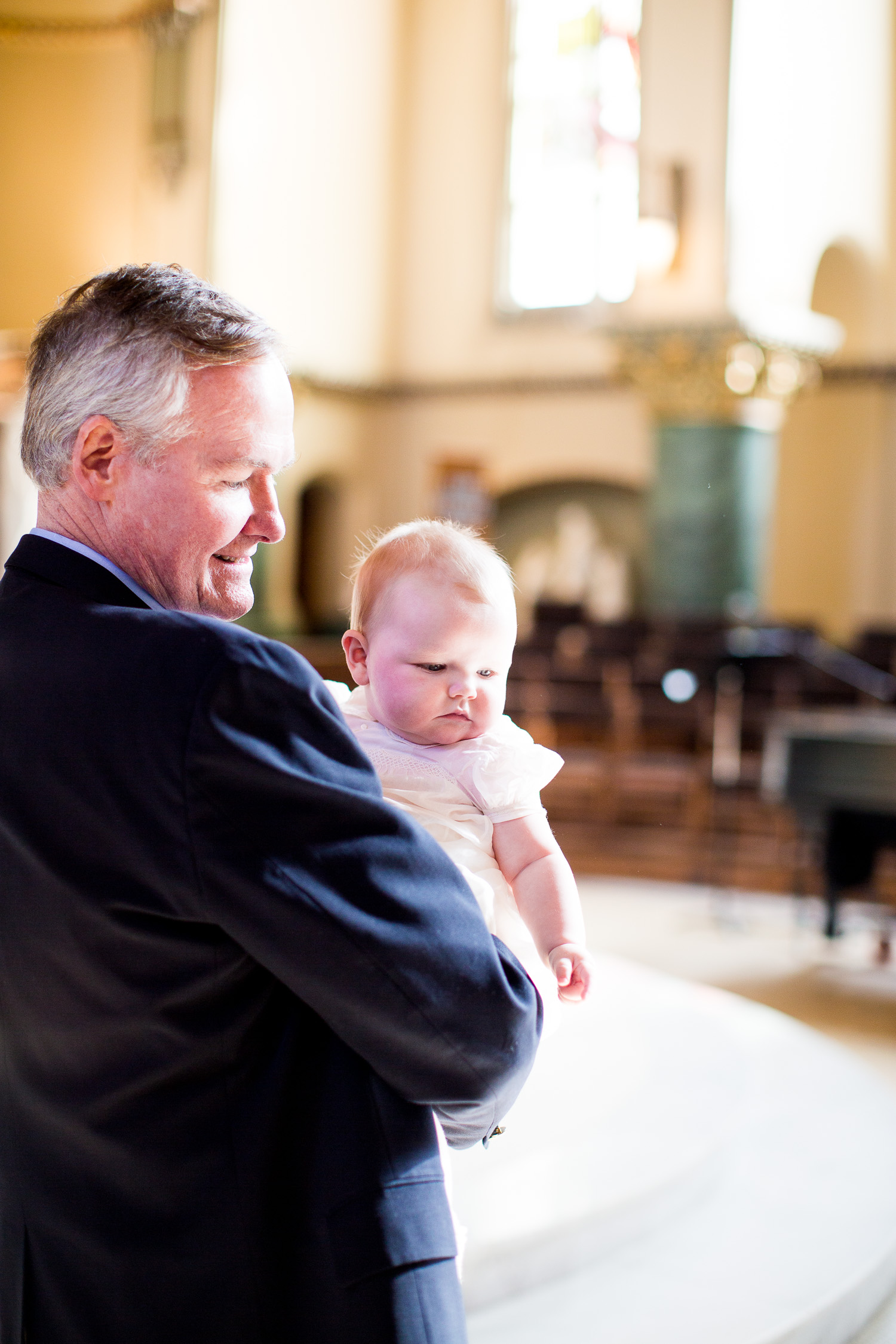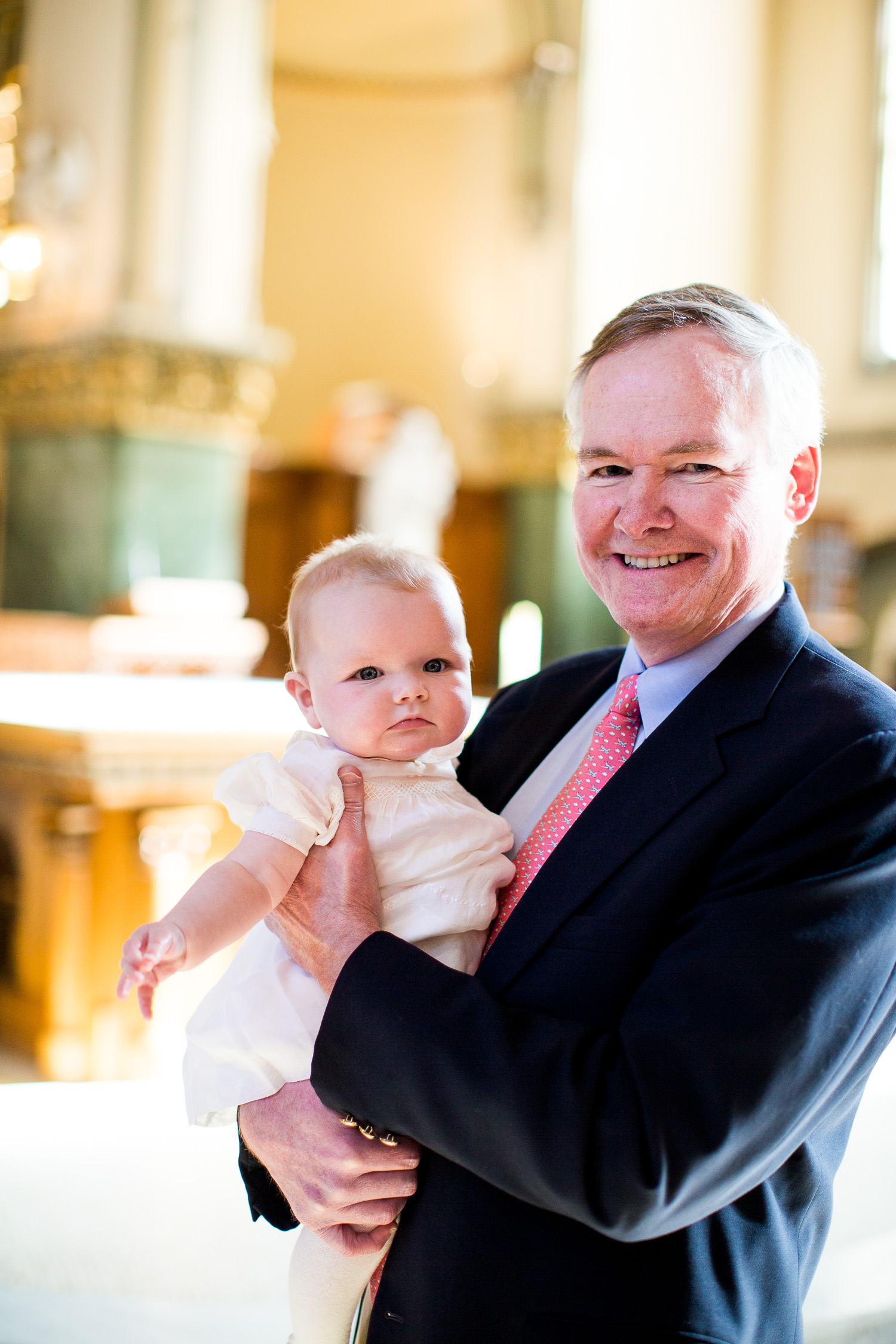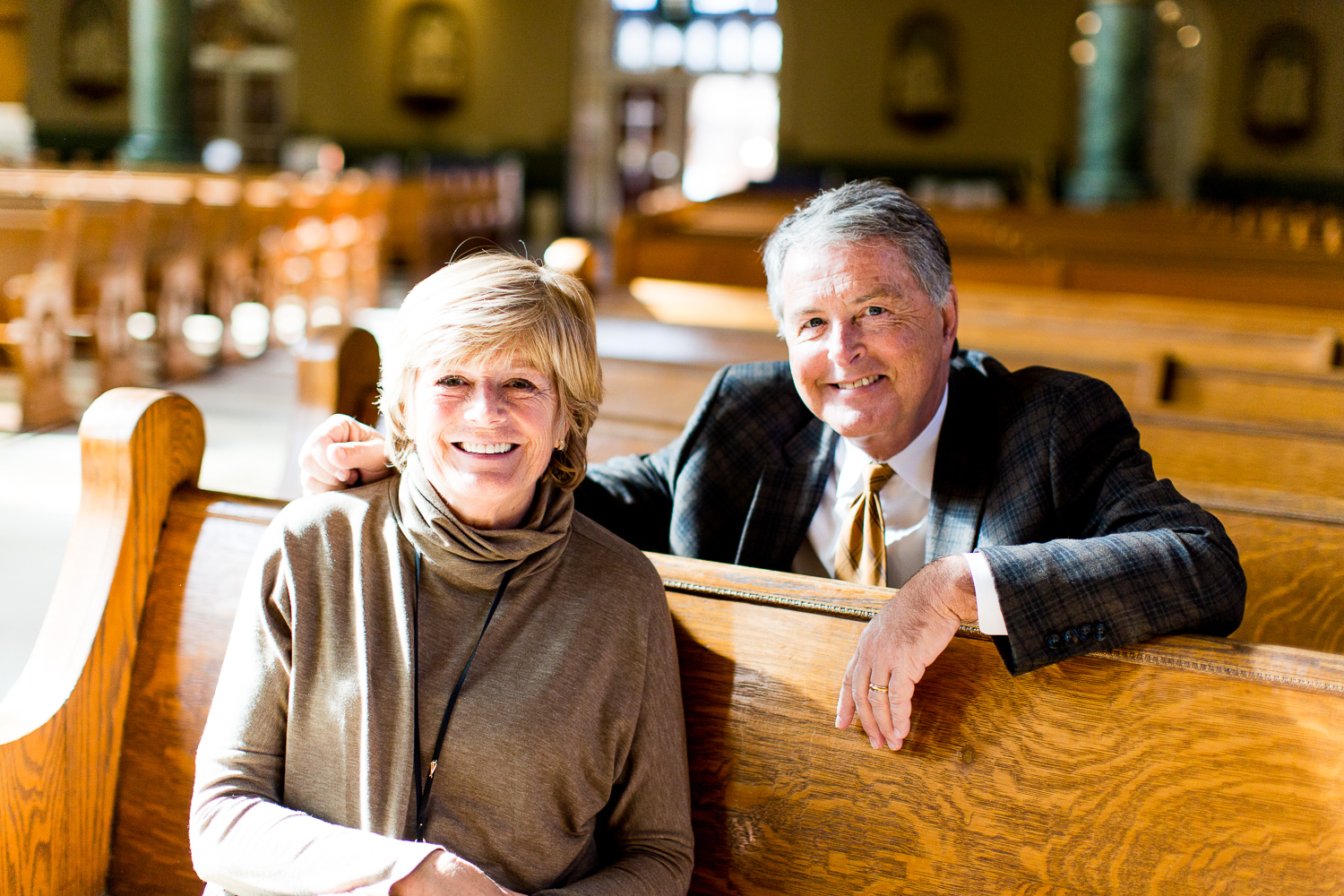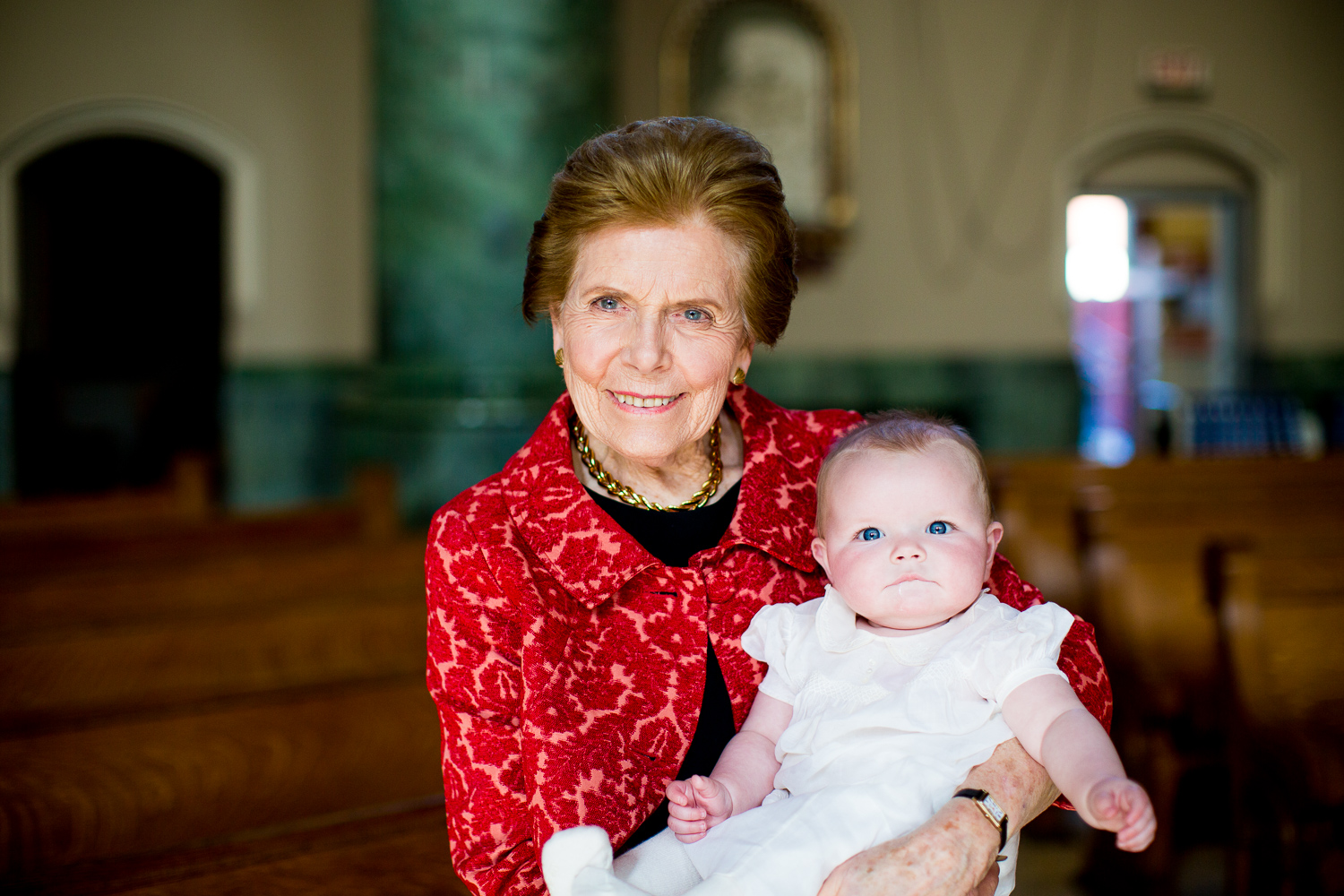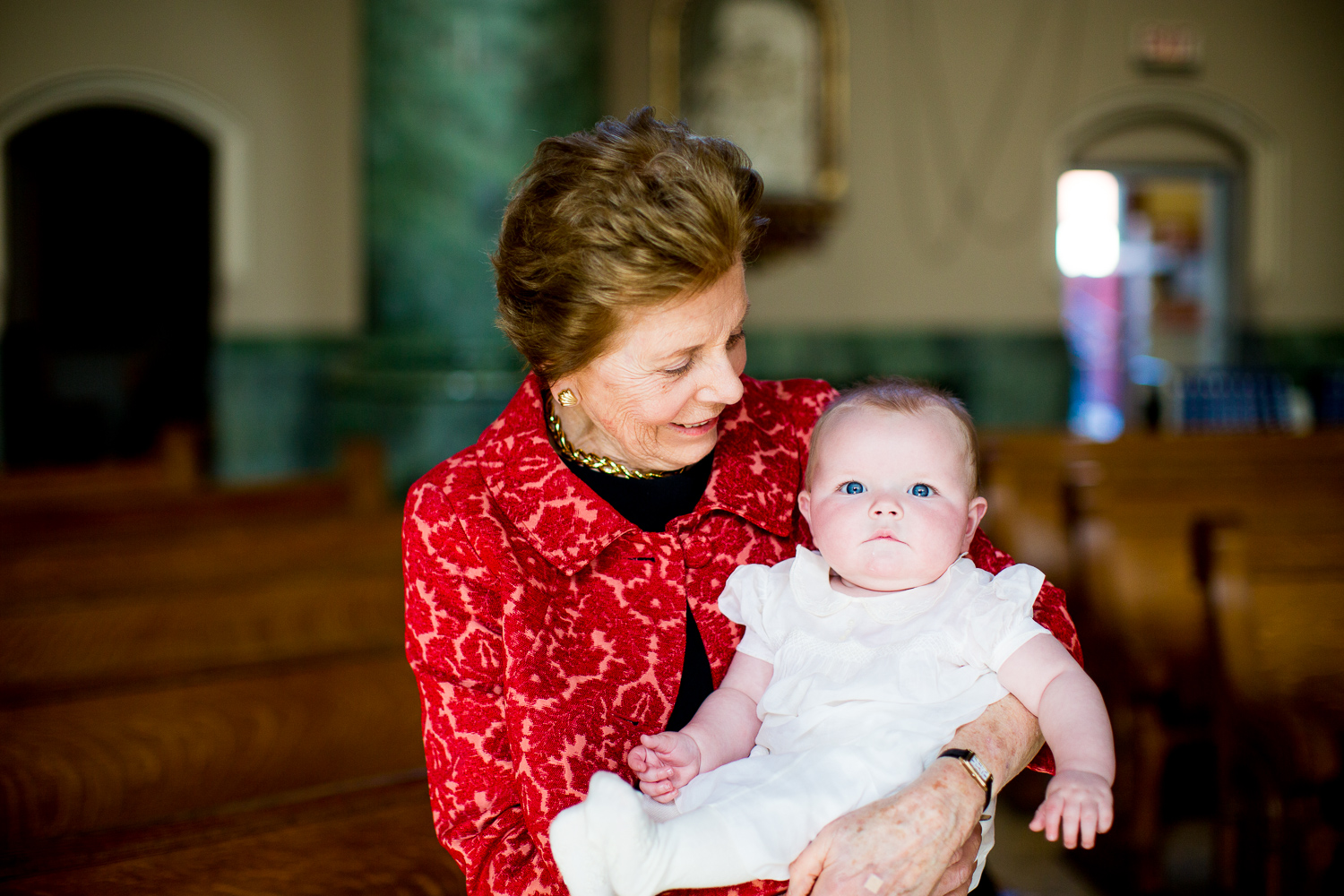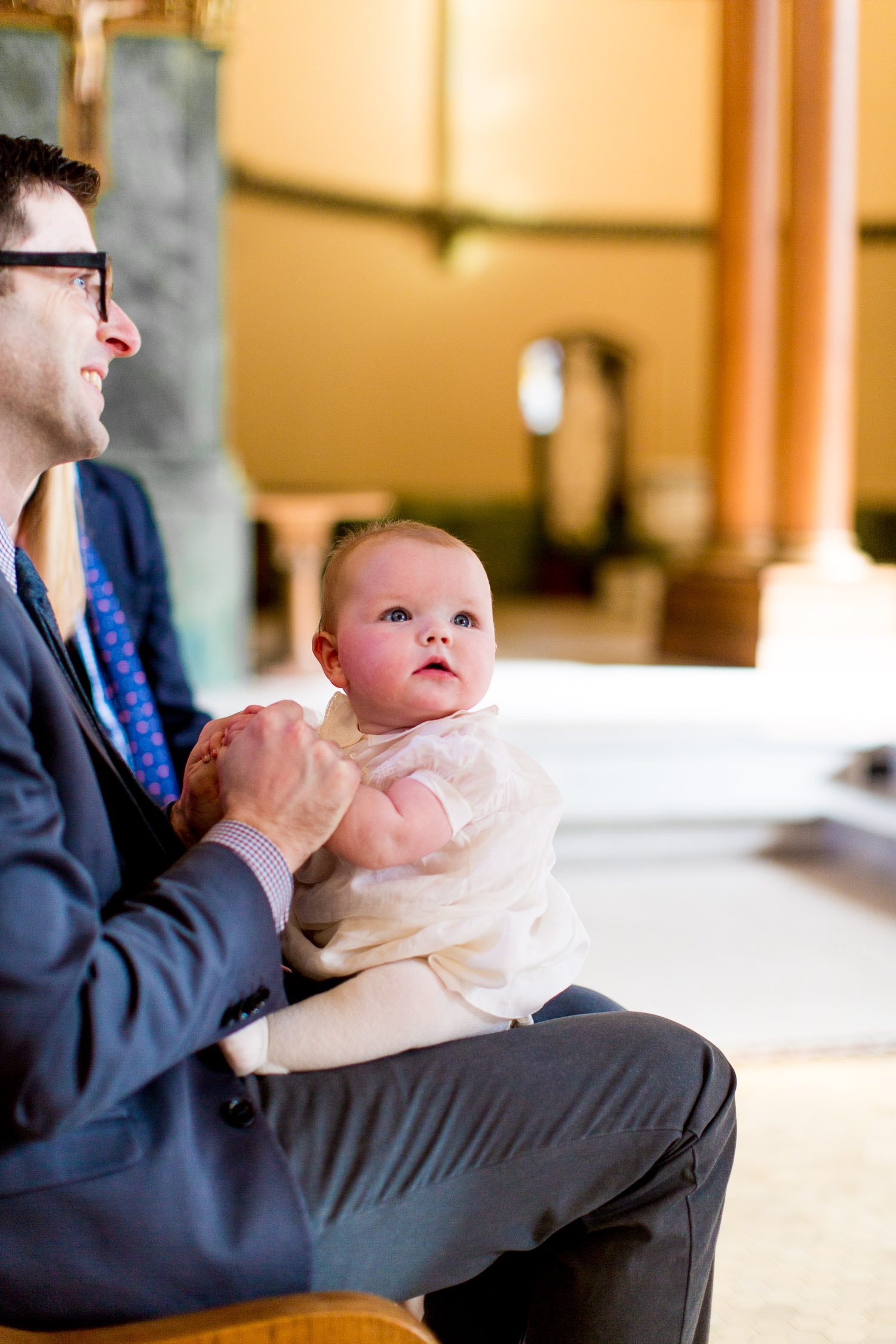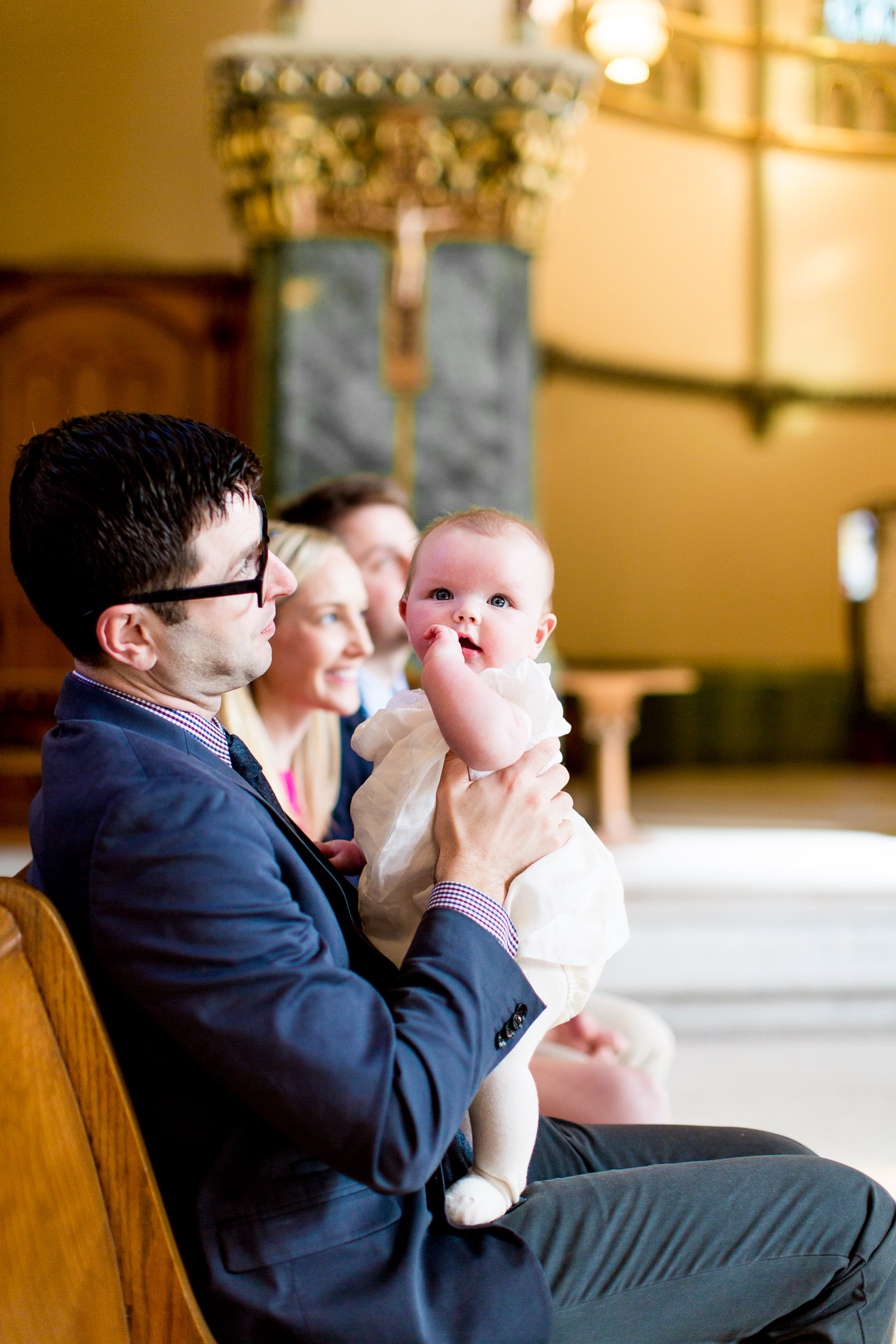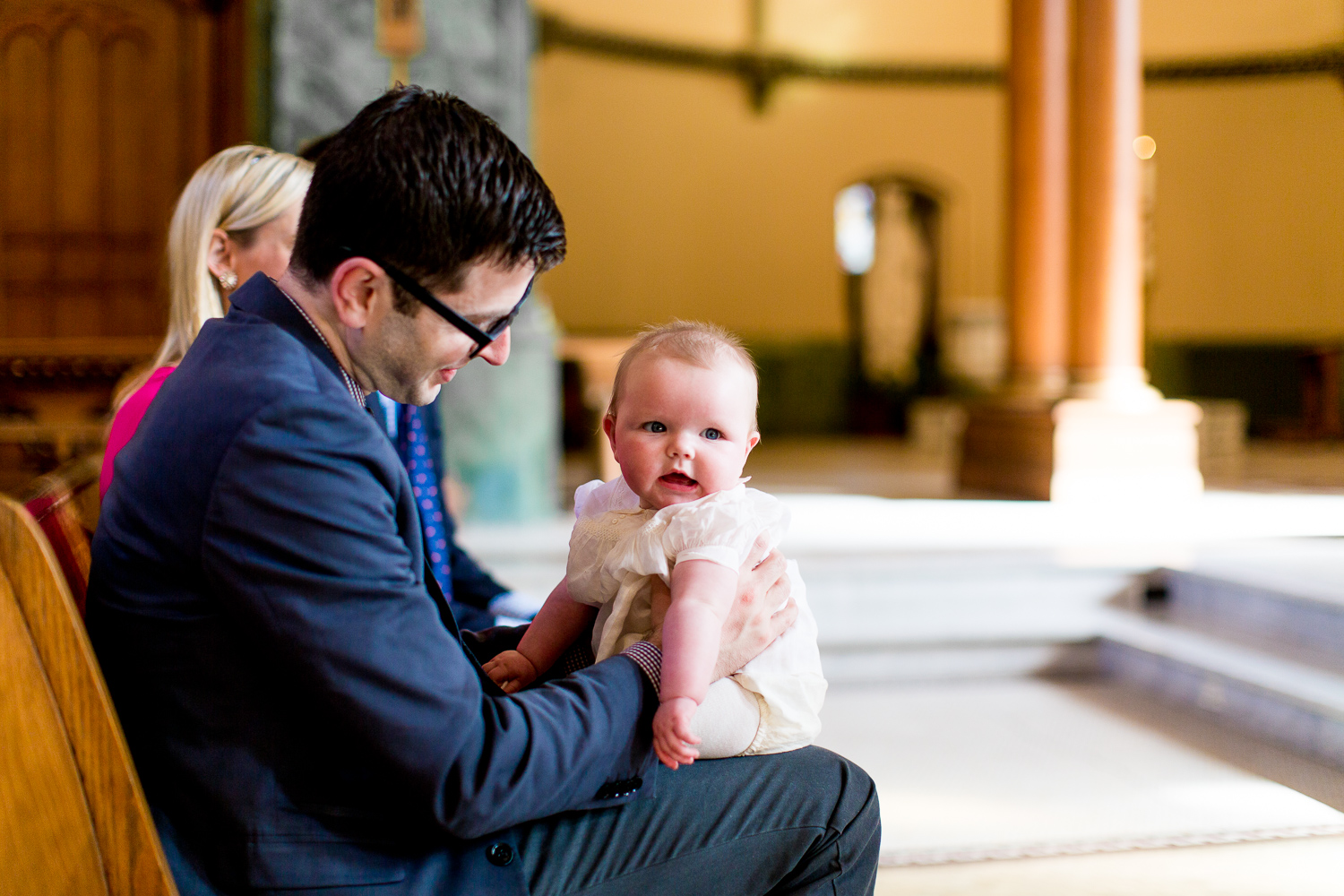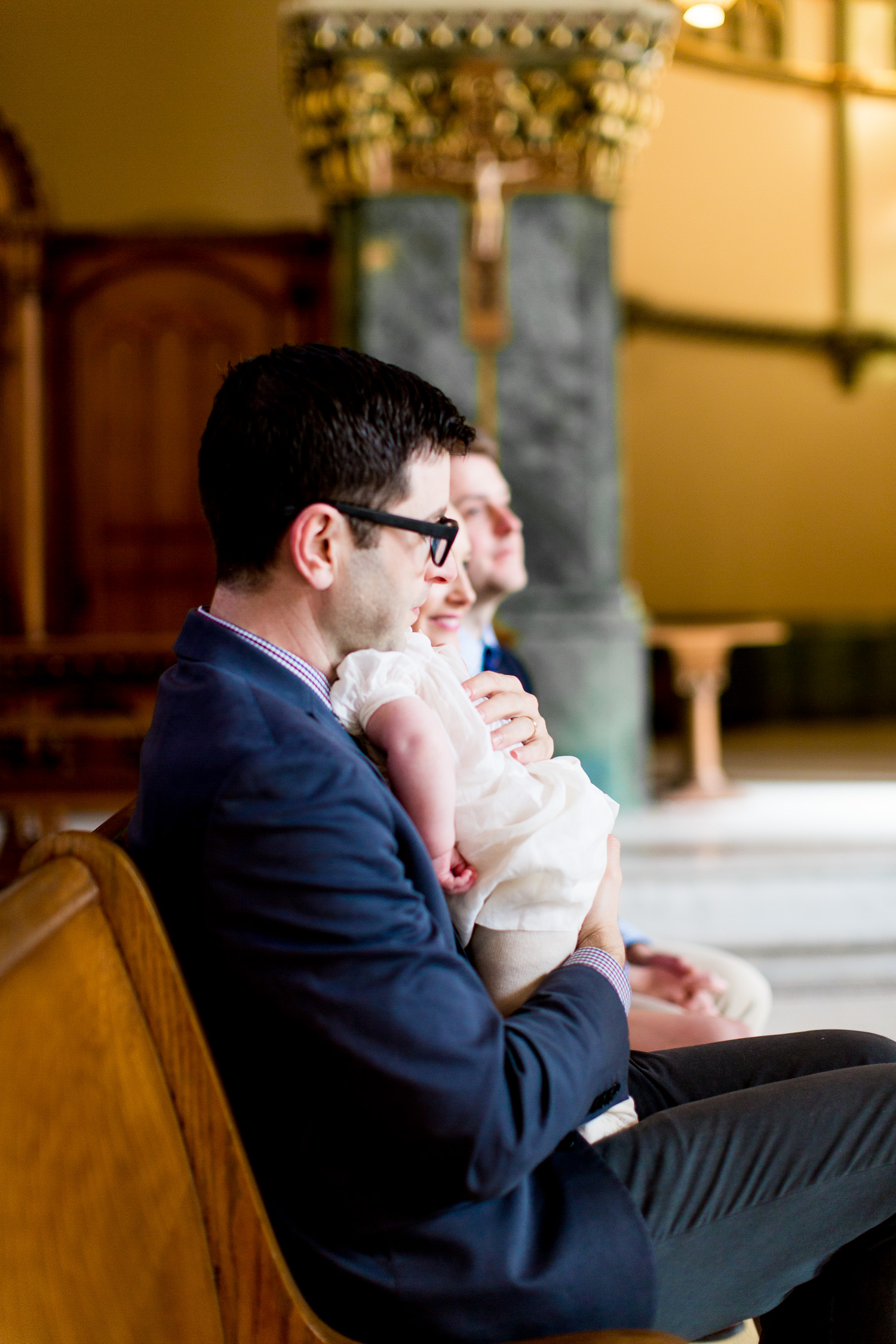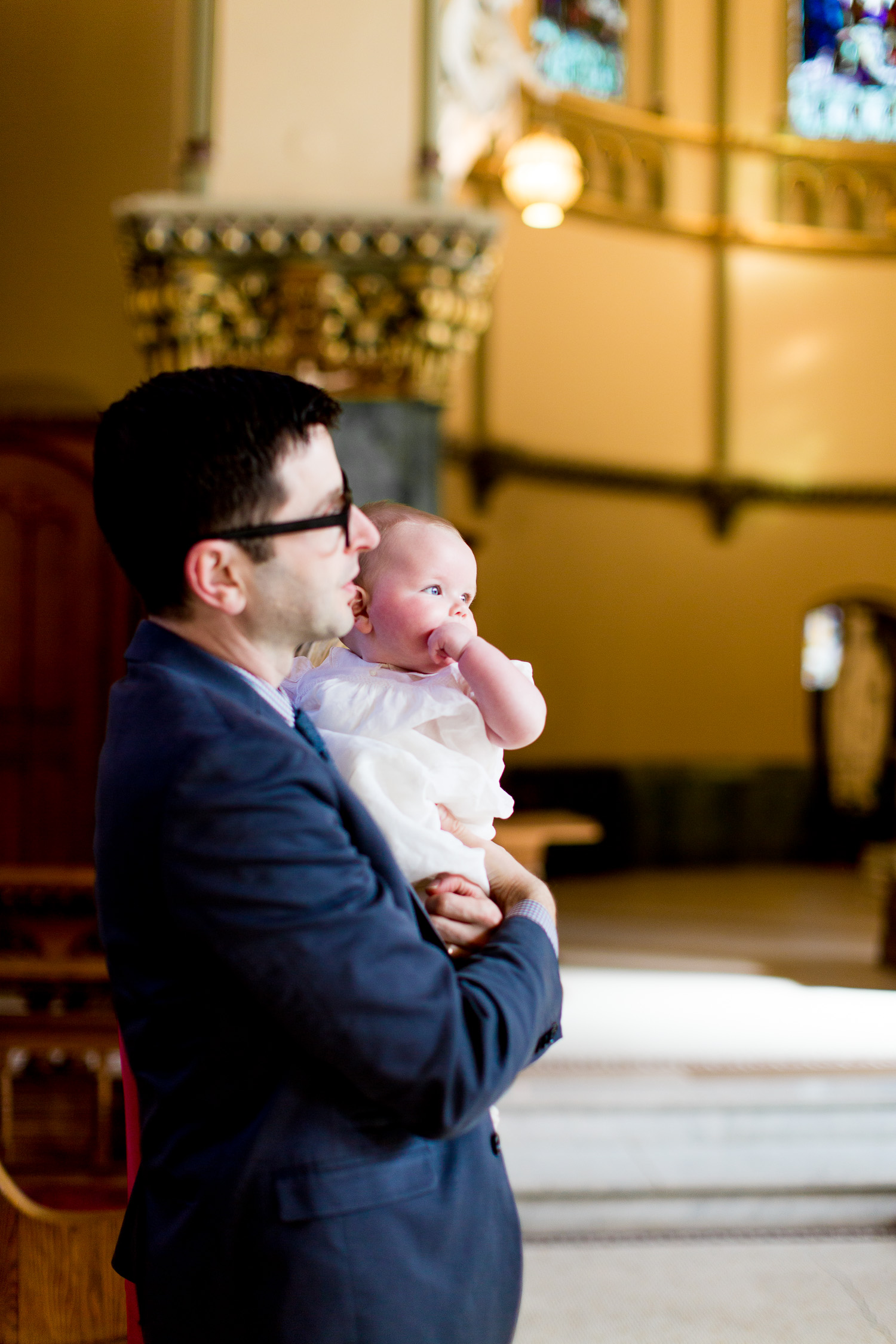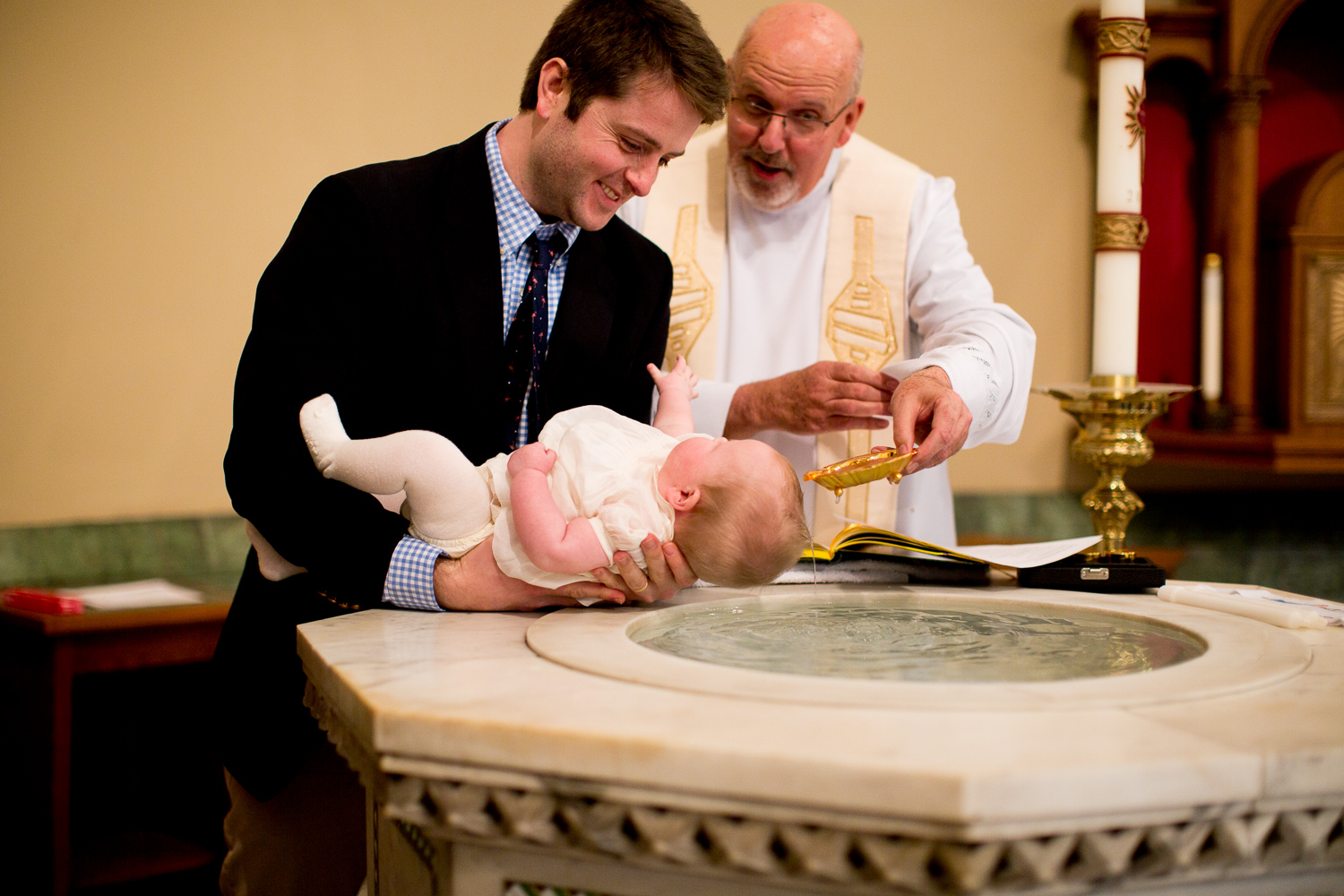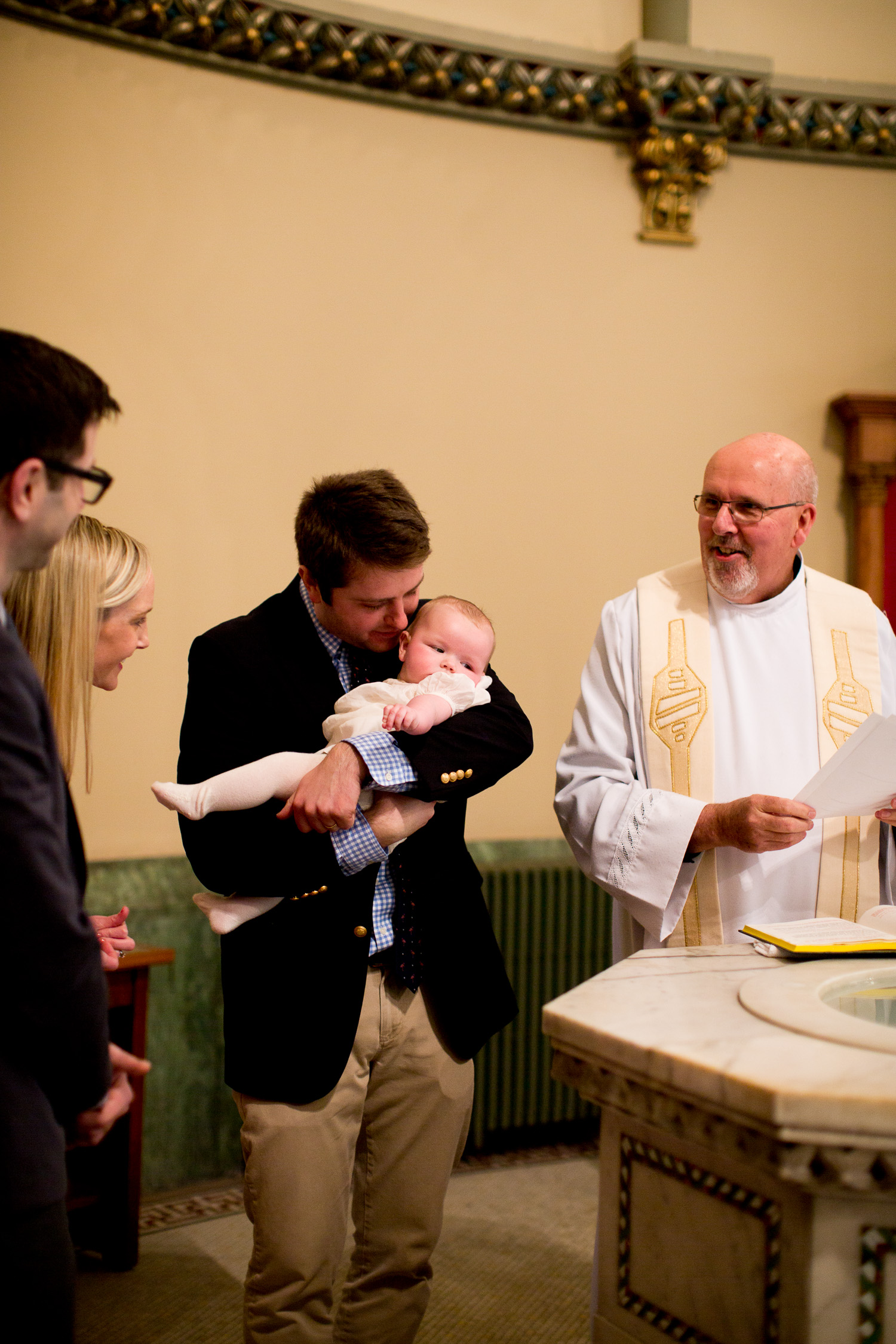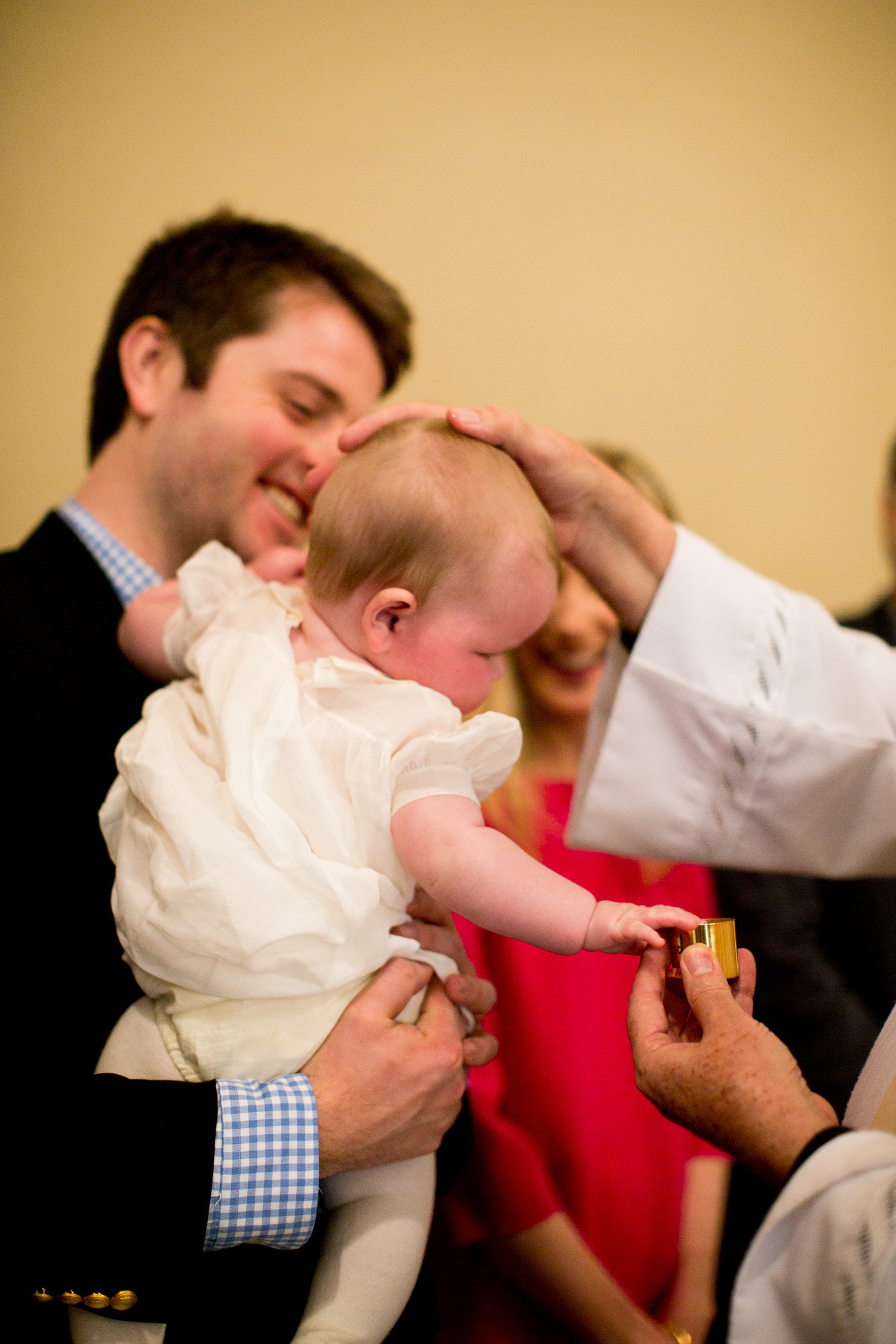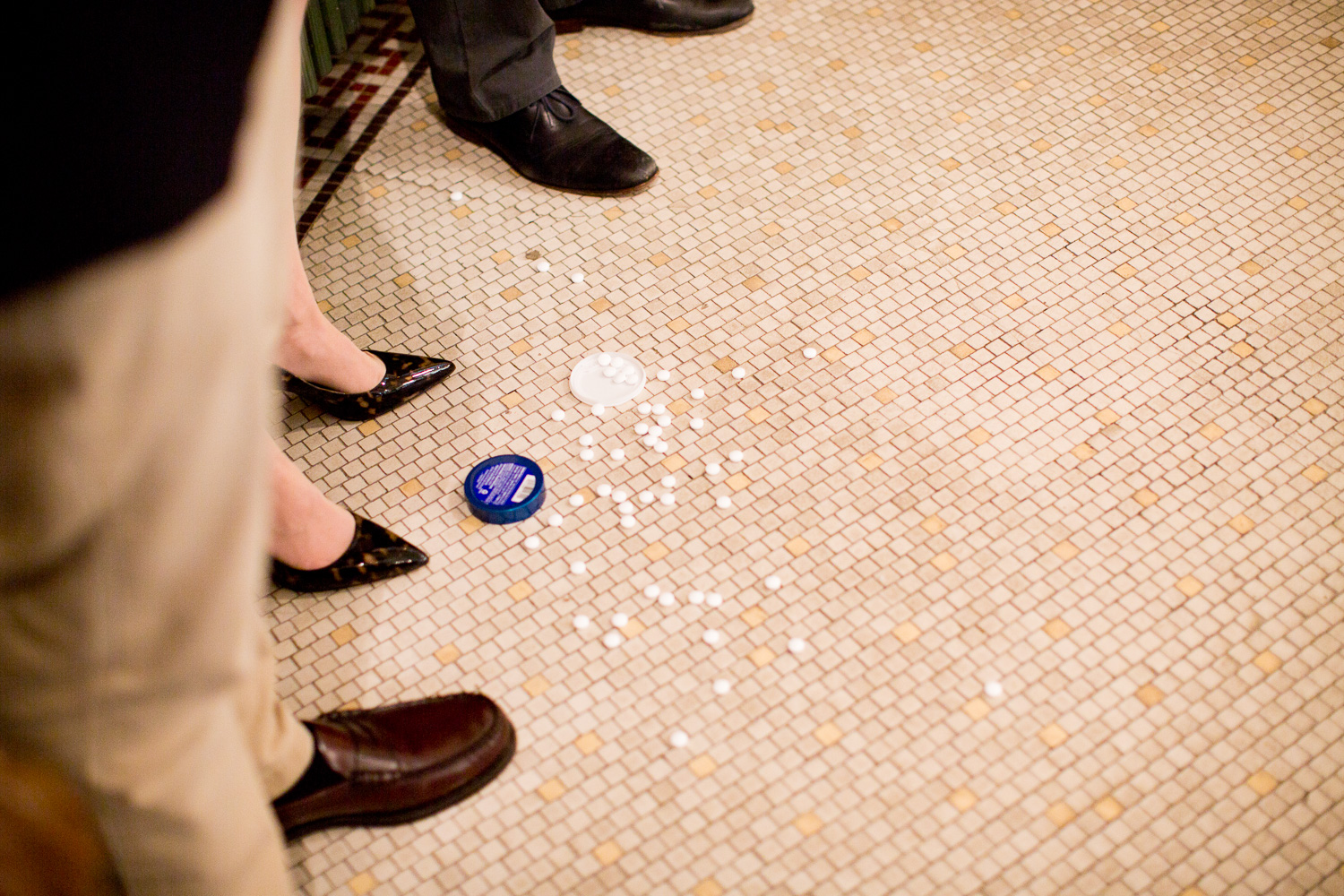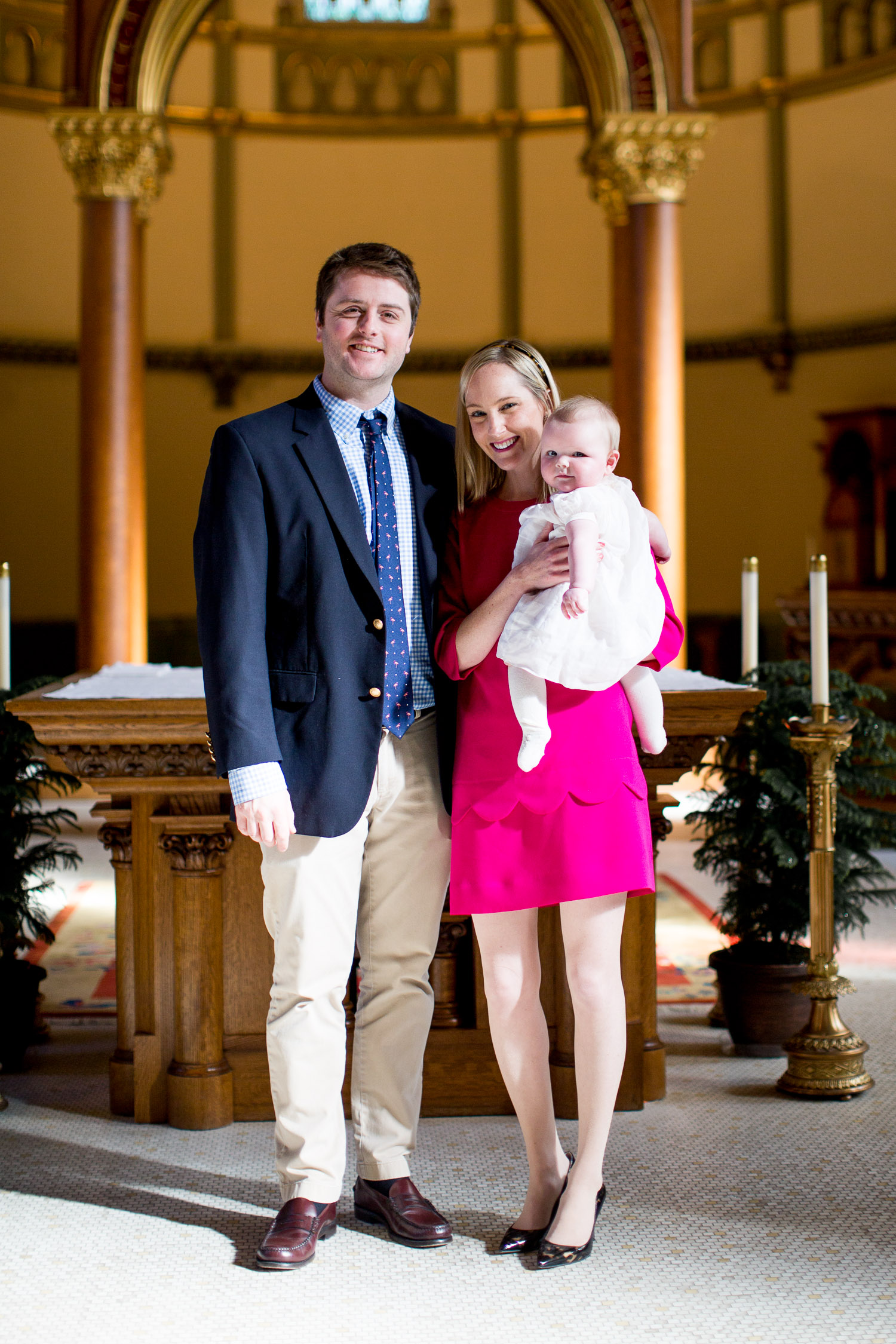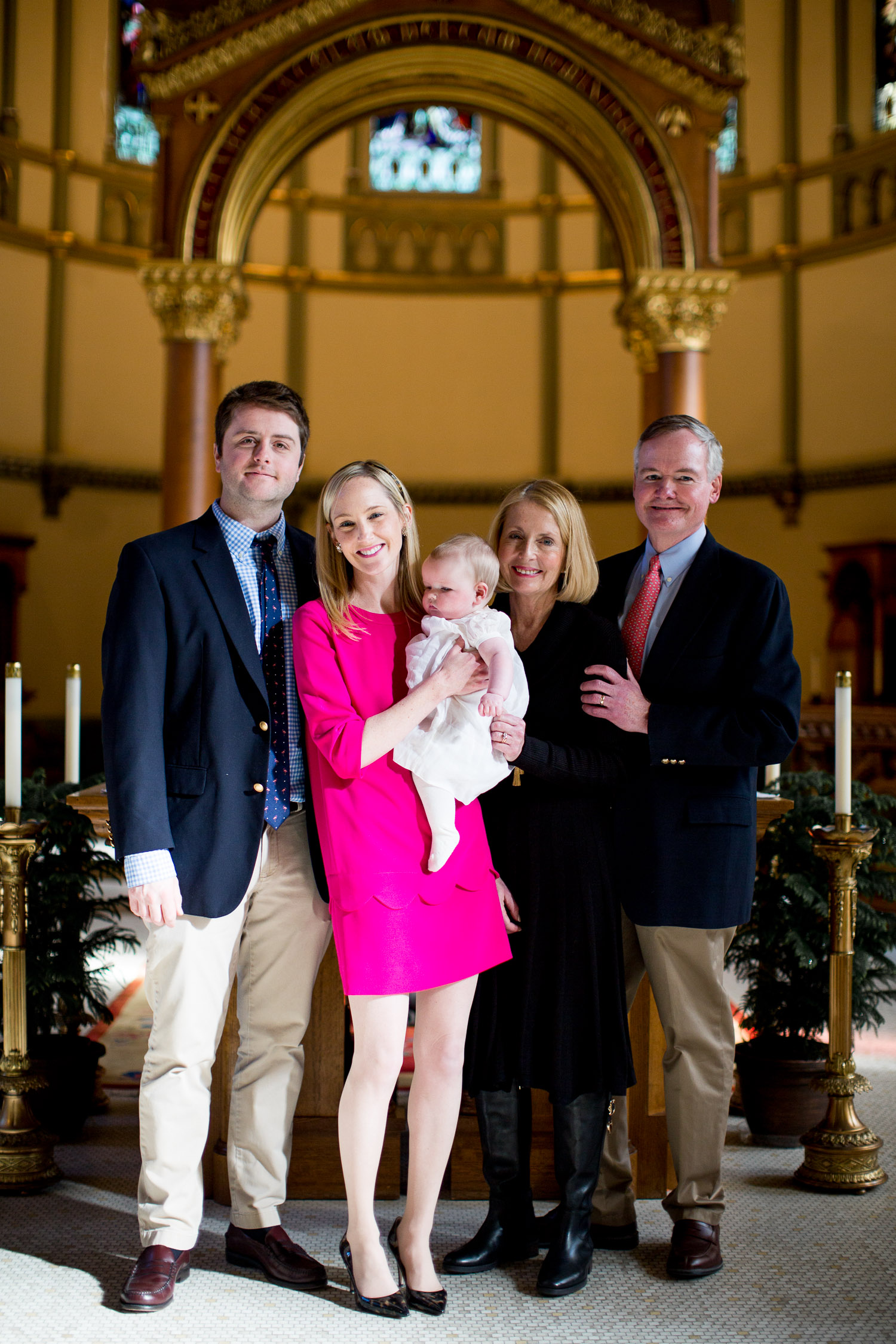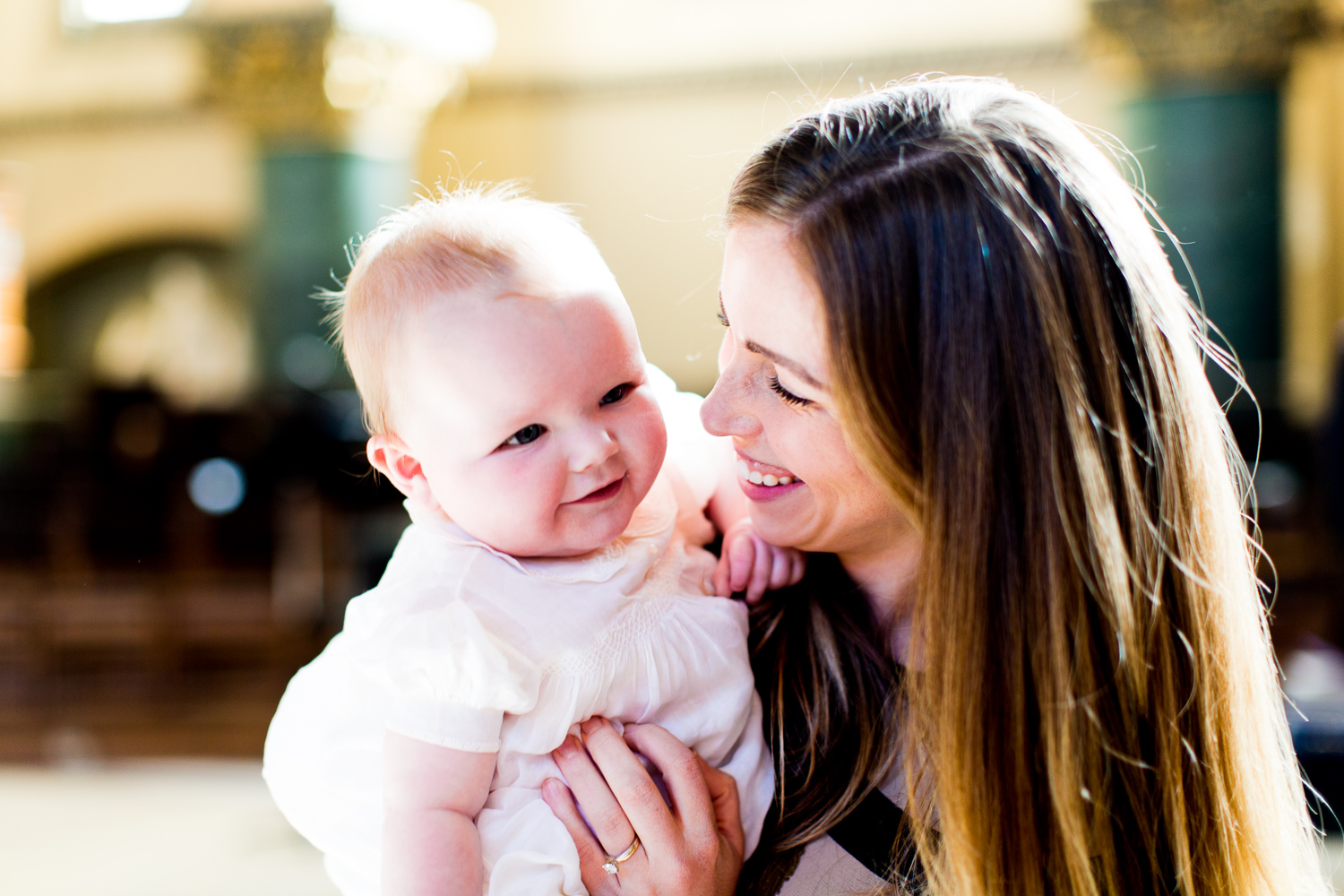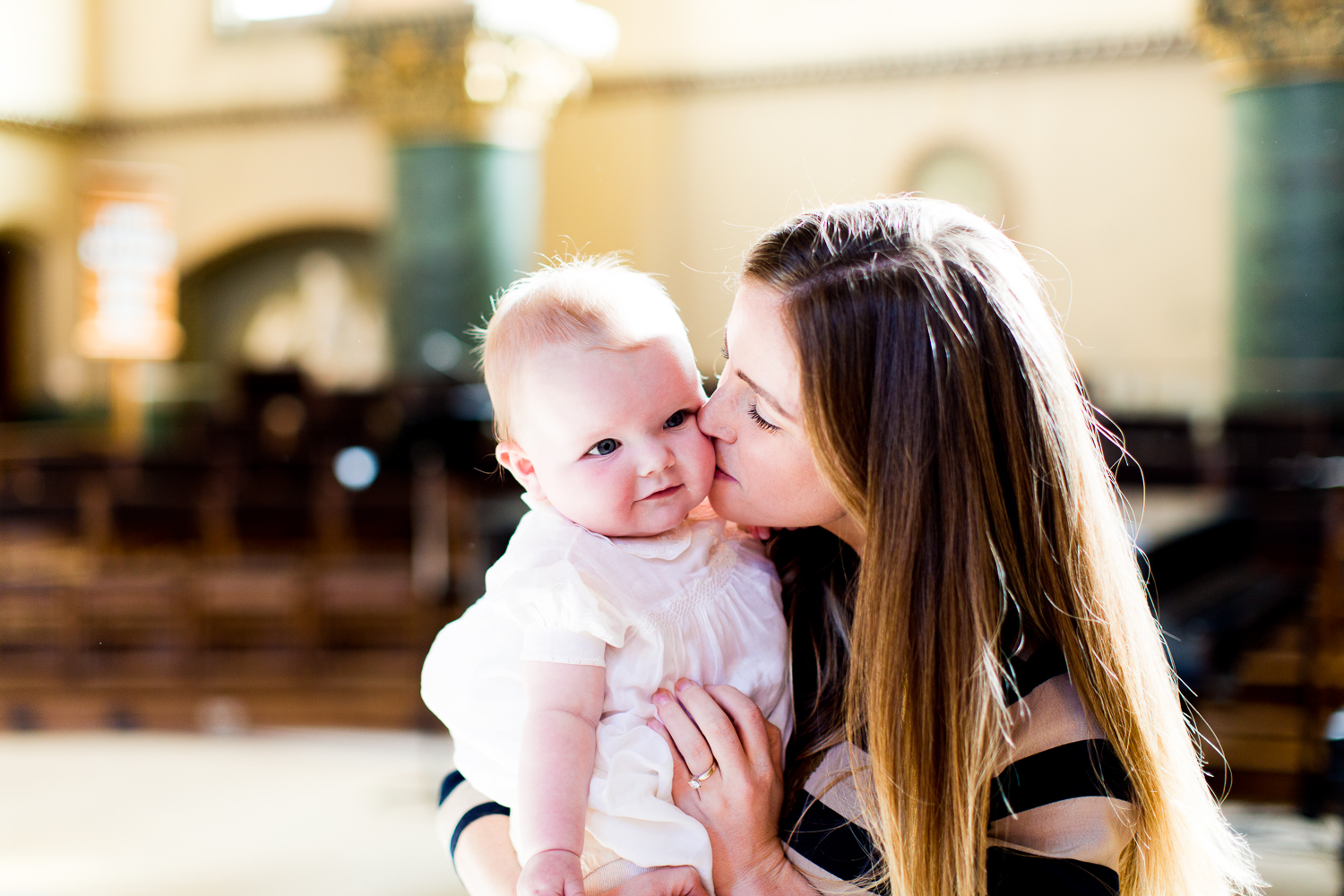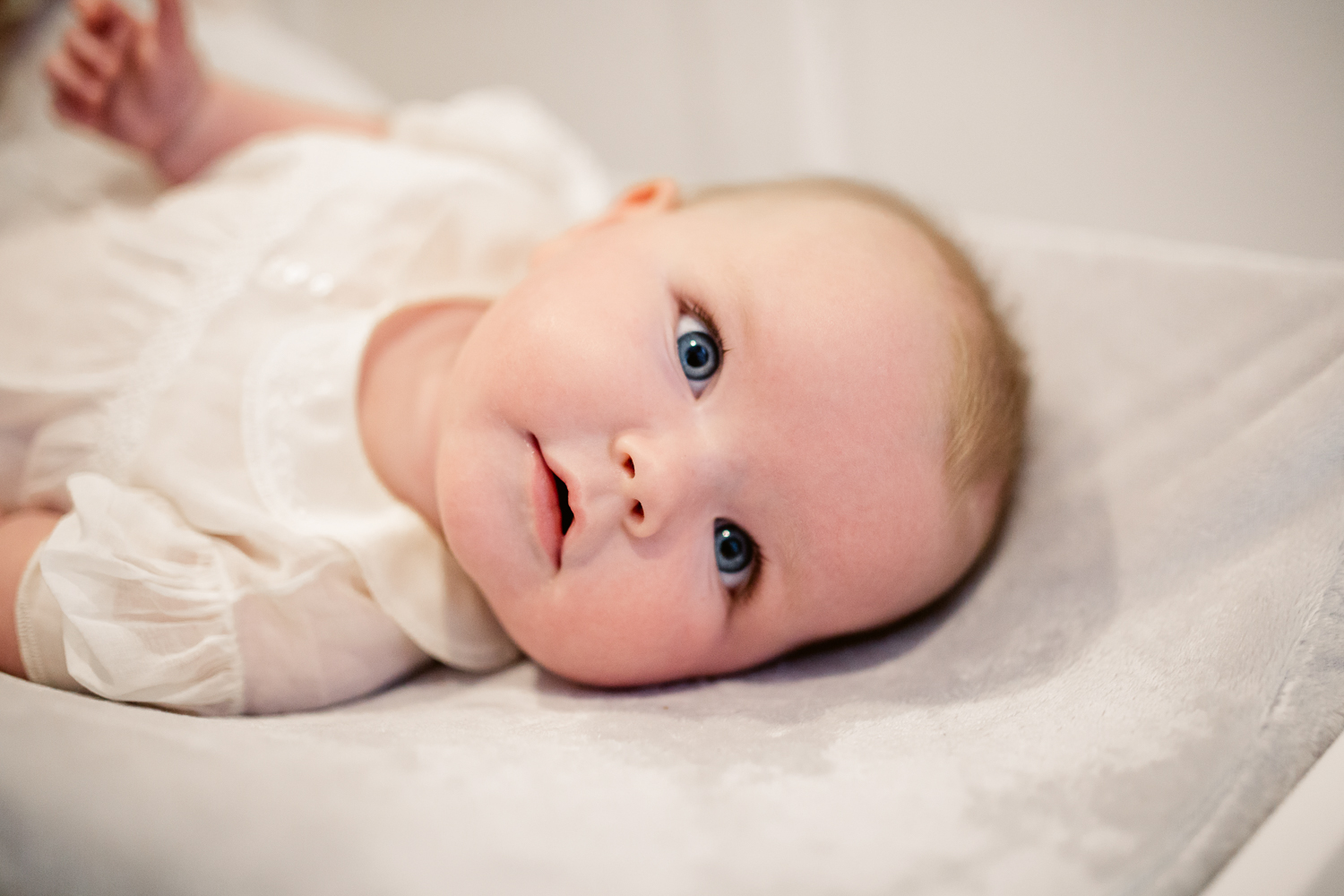 Photos by Julie Kennedy and Kira Obermeier