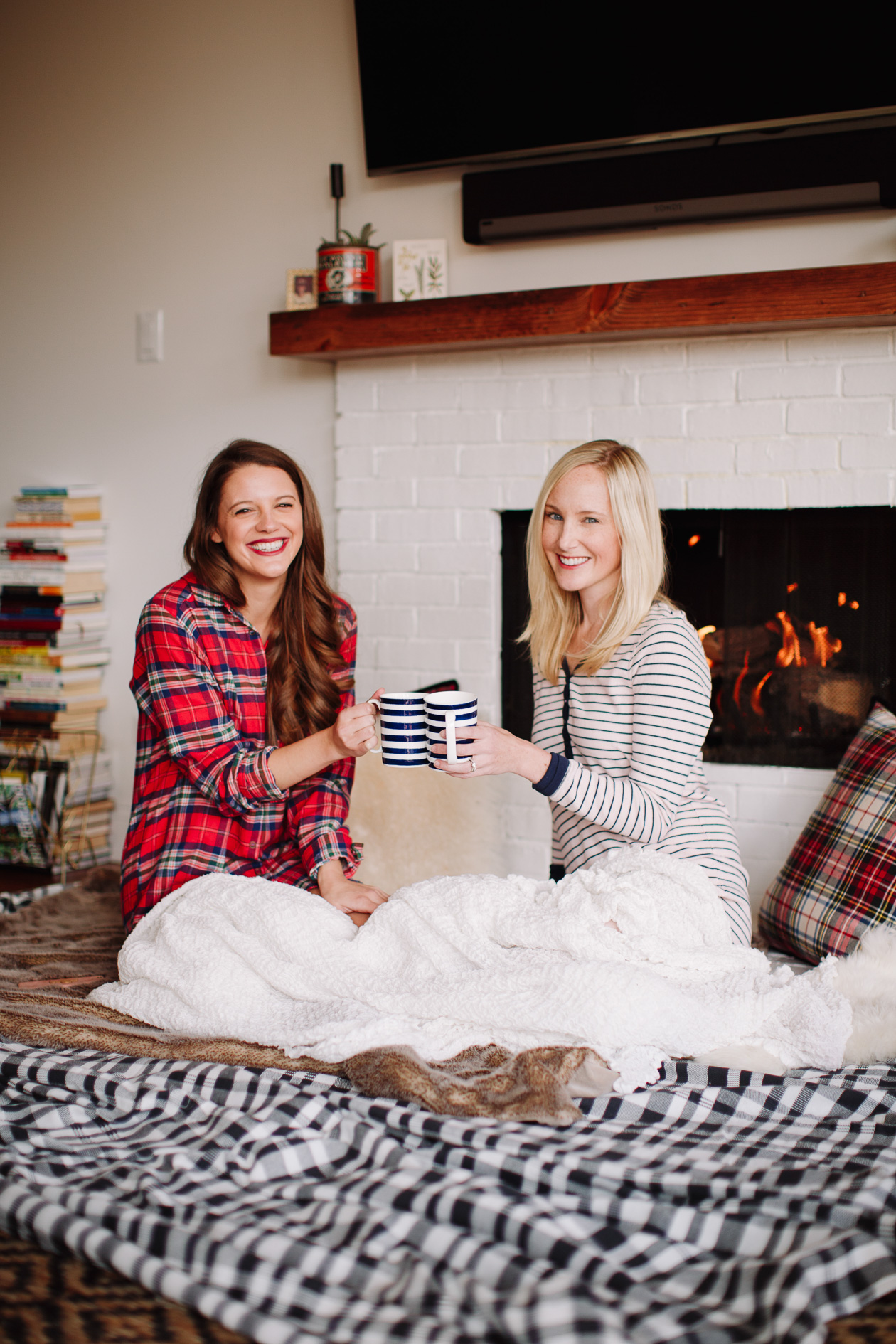 I'm wearing: PJ Set / Jess is wearing: Nightshirt
Faux fur throw / Similar plaid pillow / Striped Mugs here, here and here
True love: Priceless.
We're somewhere around being a week away from Christmas.
I could be totally off with this estimate once this post actually goes live, haha. All hail the auto-scheduler so the Larkin Family can enjoy their first holiday together, but yikes. I need a lesson on content and editorial calendar planning. After nearly four years of blogging, still don't have a great handle on it!
But I digress. It's time to start thinking about cozy Pajamas for Christmas Eve and Christmas Day!
Up until recently, I was not into pajama sets. I wore these flannel PJ pants (which I also have in black) almost exclusively and whatever t-shirt was clean and in my night stand. But then I saw a plaid Pendleton set–pants here and top here–and I was forever changed. ;)
PJ sets are NICE. I'm not sure what it is. Maybe it's that I still have this innate desire to "match" everything, even though matching is kind of out right now. Or maybe it's that PJ sets signal relaxation and bed time: two of my favorite things ever. Or maybe it's the fact that I'm slowly turning into an old lady.
Whatever the case, I'm now pajama set-crazed. I have my Pendleton set, of course, but I also have this set and this set from years ago which I'd somehow forgotten about. (Totally thought all our tubs and boxes had been unpacked from the flood, but I've found some stragglers.) While they will NOT suffice for Chicago winters (really love these but restraining myself), I can't wait to wear them in the spring. Or, let's be serious: the summer. Brrrrr, Chicago!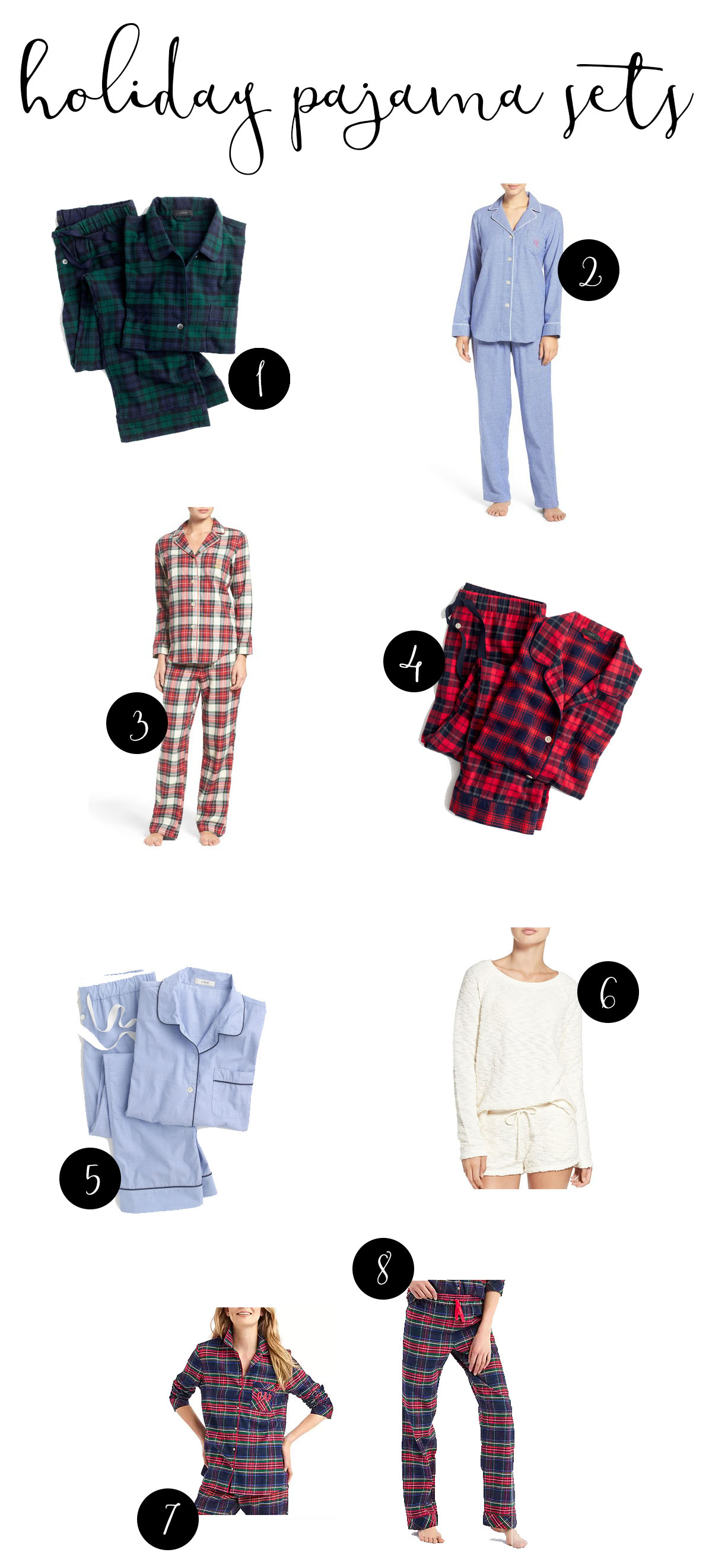 One // Two // Three // Four // Five // Six // Seven // Eight

Anyway, above are some of my favorite PJ sets out there right now, many of which are perfect for the upcoming festivities. Can you spot the bear and elf suits? WHY WAS THE BEAR NOT AVAILABLE ON HALLOWEEN?! (See how our costumes came out here. Not the worst, but also not the best.)
And below are some adorable/weird photos of Jess and me snuggling by the fire. Hahaha — in our heads, this was way less strange, but this isn't the first time Jess and I have done an engagement-like shoot together. (Remember this? Still dying…) Love you, Jess! In, like, a very platonic way. ;)
Looking for more holiday shopping inspiration? Read the Winter Guide!

Favorite cozy home products