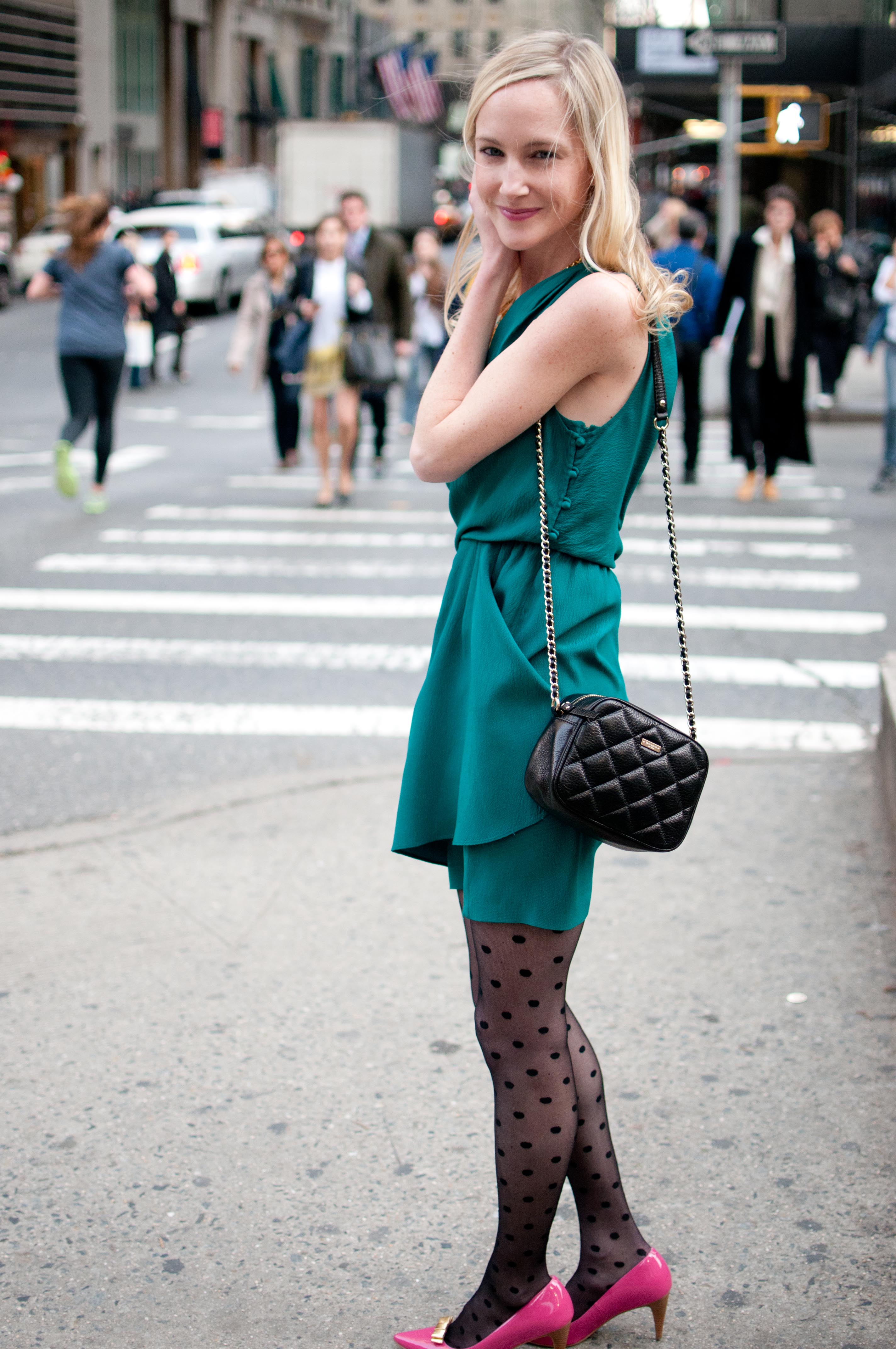 I'm the biggest wimp you'll ever meet when it comes to being cold. (I seriously carry cardigans around with me during summer. Pathetic. ;)) But even I decided to shed my winter layers this week as warmth descended on New York City. Thank goodness. Things were starting to look pretty dismal.
Dress: Ali Ro, similar here (long-sleeved) here (strapless) / Pumps: Cole Haan / Bow clips for heels: ShoeClipsOnly (Highly recommended Etsy seller–the clips make every pair of plain pumps or flats absolutely adorable!) / Bag: Kate Spade, similar here, here (on sale!) and here / Tights: Joe Fresh (Current! If not available online, definitely available in stores) / Necklace: Kate Spade, similar here / Earrings: J.Crew / Watch: Kate Spade / Bracelets: Henri Bendel, Stella & Dot, and J.Crew, similar here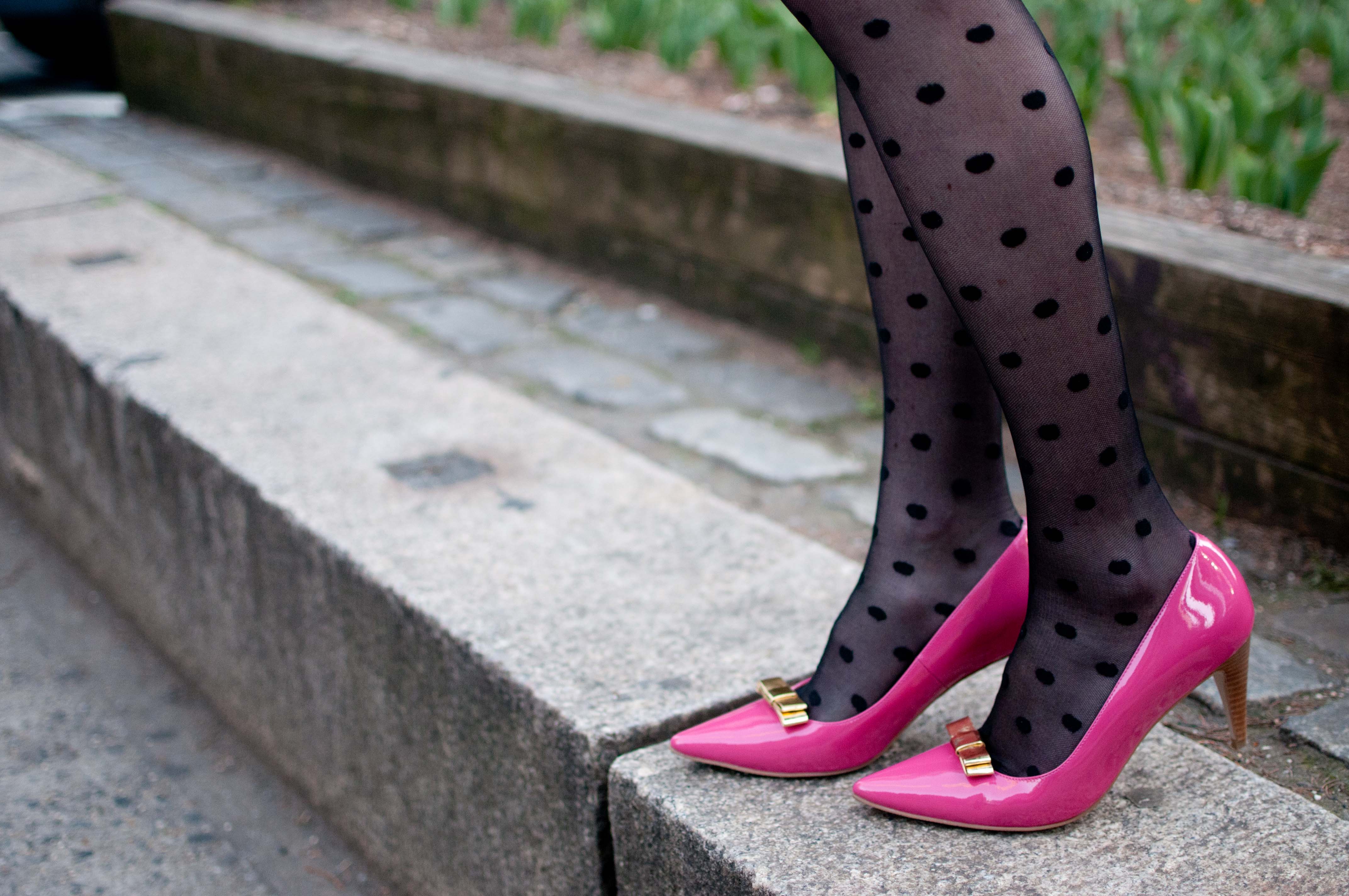 It happens to me every year around March or April. I start to become a pretty miffed about living in the city, where you're constantly exposed to the elements. It's not like you can just run from your warm home into your pre-heated car sitting in your driveway, dressed adorably in a pretty wool coat and shiny heels. No, no, no. You need protection. At all times. And that means big, bulky down coats and warm footwear, anytime you step out of your apartment into the bitter cold and brisk wind. (And those big clunky boots–even if they're hot pink–just aren't as cute as dainty flats and pumps.)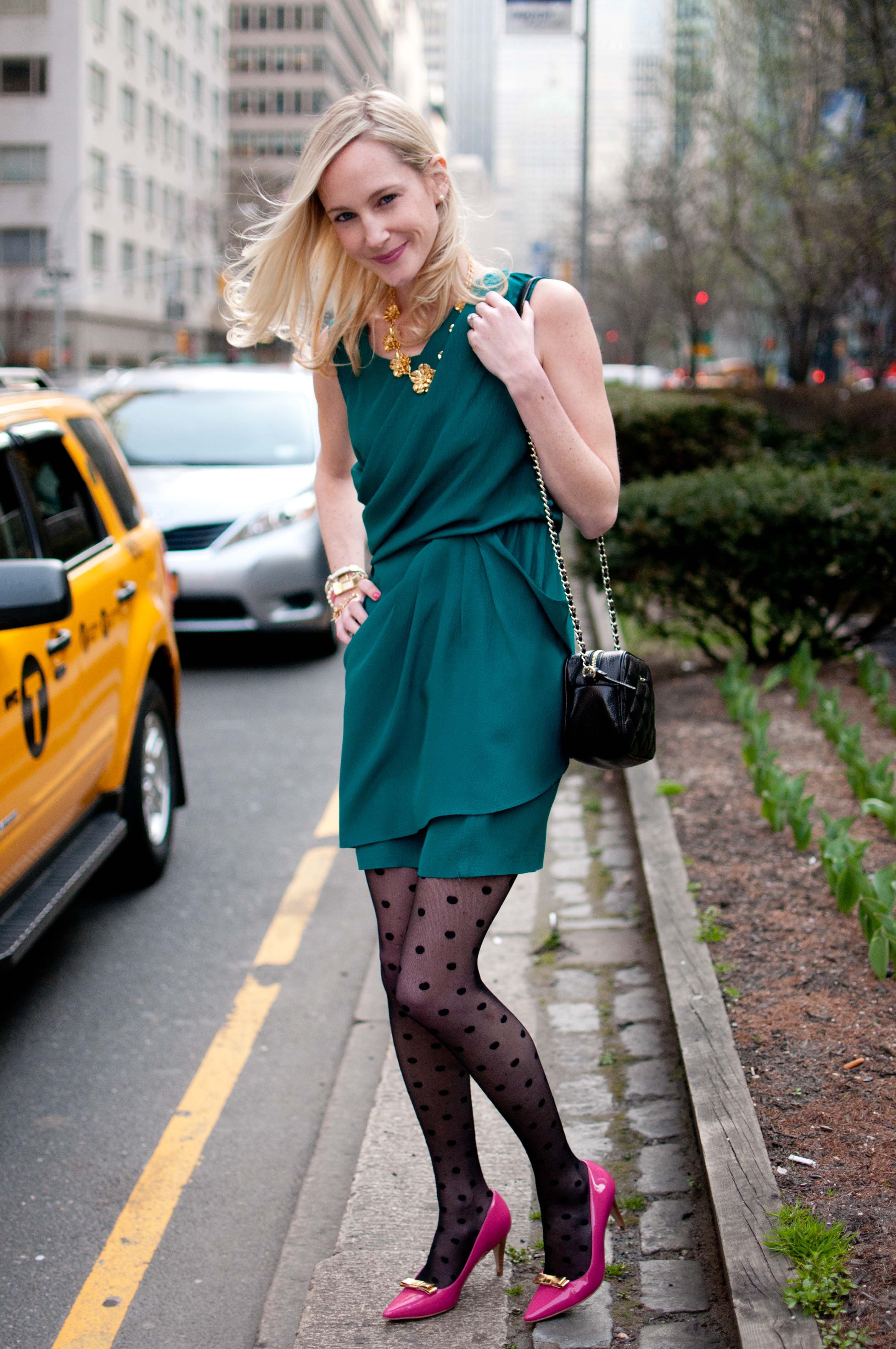 But it's not just that. Everything seems more difficult in the city during the winter. At first, you're all excited about the change of seasons. But when that second or third snowstorm hits, and you have to carry your laundry down five blocks or haul your groceries a mile from the store to your apartment for the zillionth time, you're singin' a different tune. Going out can be pretty frustrating, too. You don't want to freeze to death while hopping from one spot to the next, but you also don't want to carry a hulking coat around all night. (There's usually no place to stash it, and if you do find a spot, there's no telling whether it'll actually be there when you get back!) While it's not as brutal as Chicago has it, winter in New York is pretty bad. You start getting angry. You start considering a move to Florida. You start asking yourself what kind of lunatic would choose to live in such an inconvenient place that requires you to spend so much time outdoors.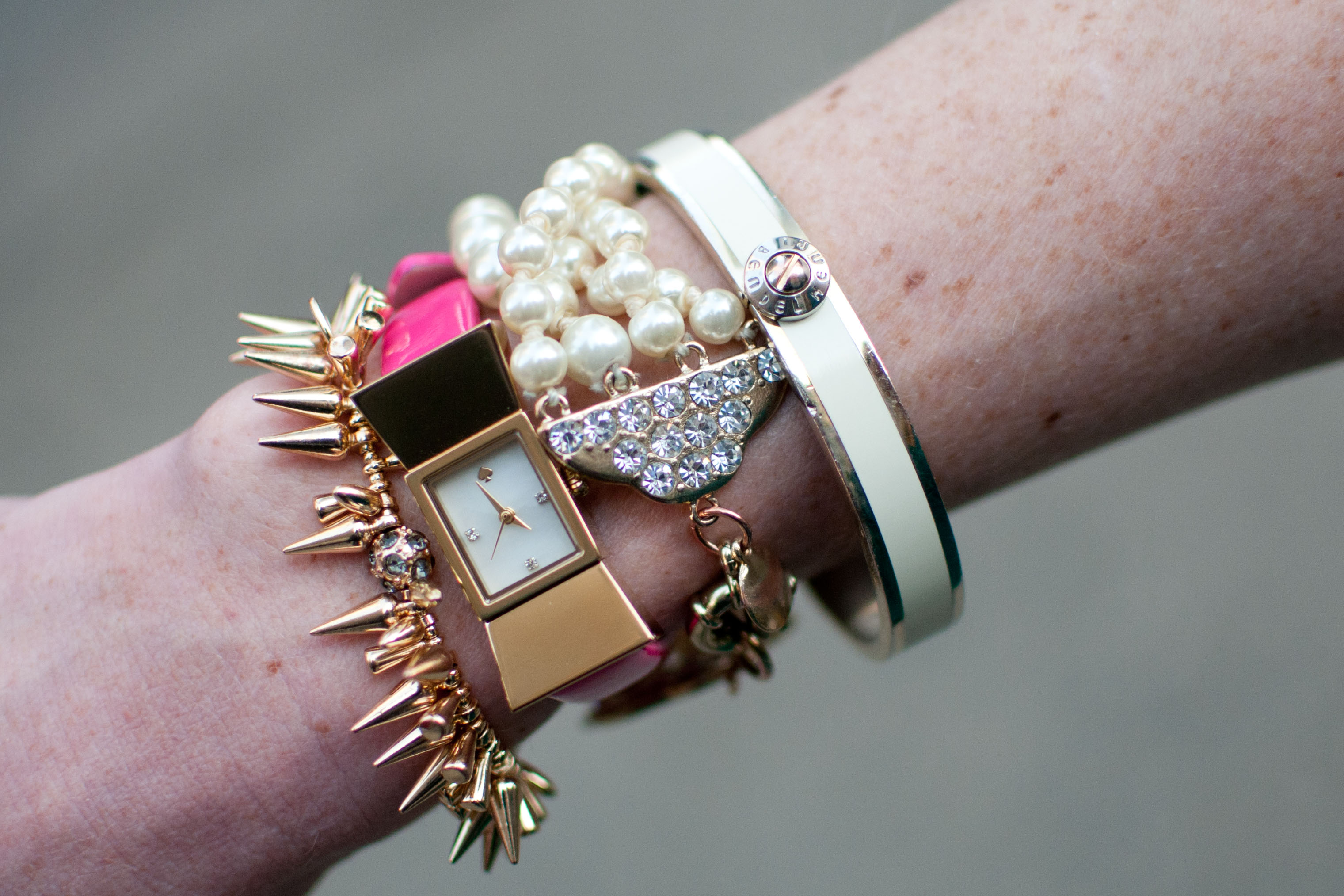 BUT THEN! One day when you're least expecting it, the clouds part, and everything is magical again. Restaurants open up their doors, and windows and tables overflowing with diners line the sidewalks. Puppies and frolicking children are everywhere. Residents picnic and play sports in public parks. Everyone seems to be out, enjoying the marvels of the city, and everyone seems full of life. Friendlier. Happier. Appreciative.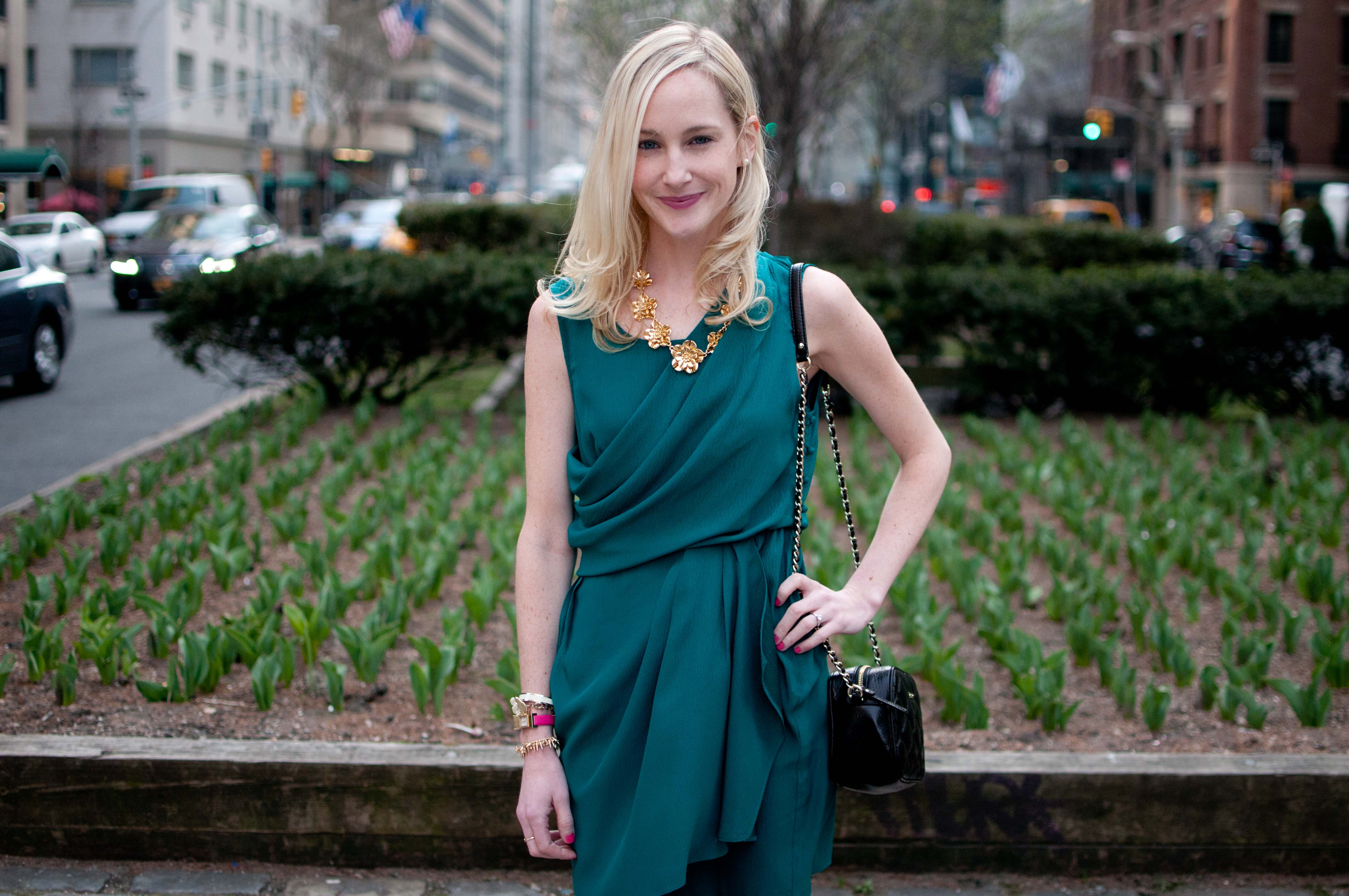 This feeling lasts for a month or two–like I said, usually around April–and it's a feeling you never want to go away. That's exactly how I felt when these pictures were taken yesterday on Park Avenue, right before the Henri Bendel Fall Collection Preview Event at the brand's flagship Fifth Avenue location. (Read my review of it here! Obsessed.) New York, I love you again. I always loved you, but now I really, really love you. I can't wait to soak up every bit of city life that I've missed out on over these past five months of hibernation. I'm sorry I've been grumpy lately, and I'm sorry for trash talking you. You rock. :)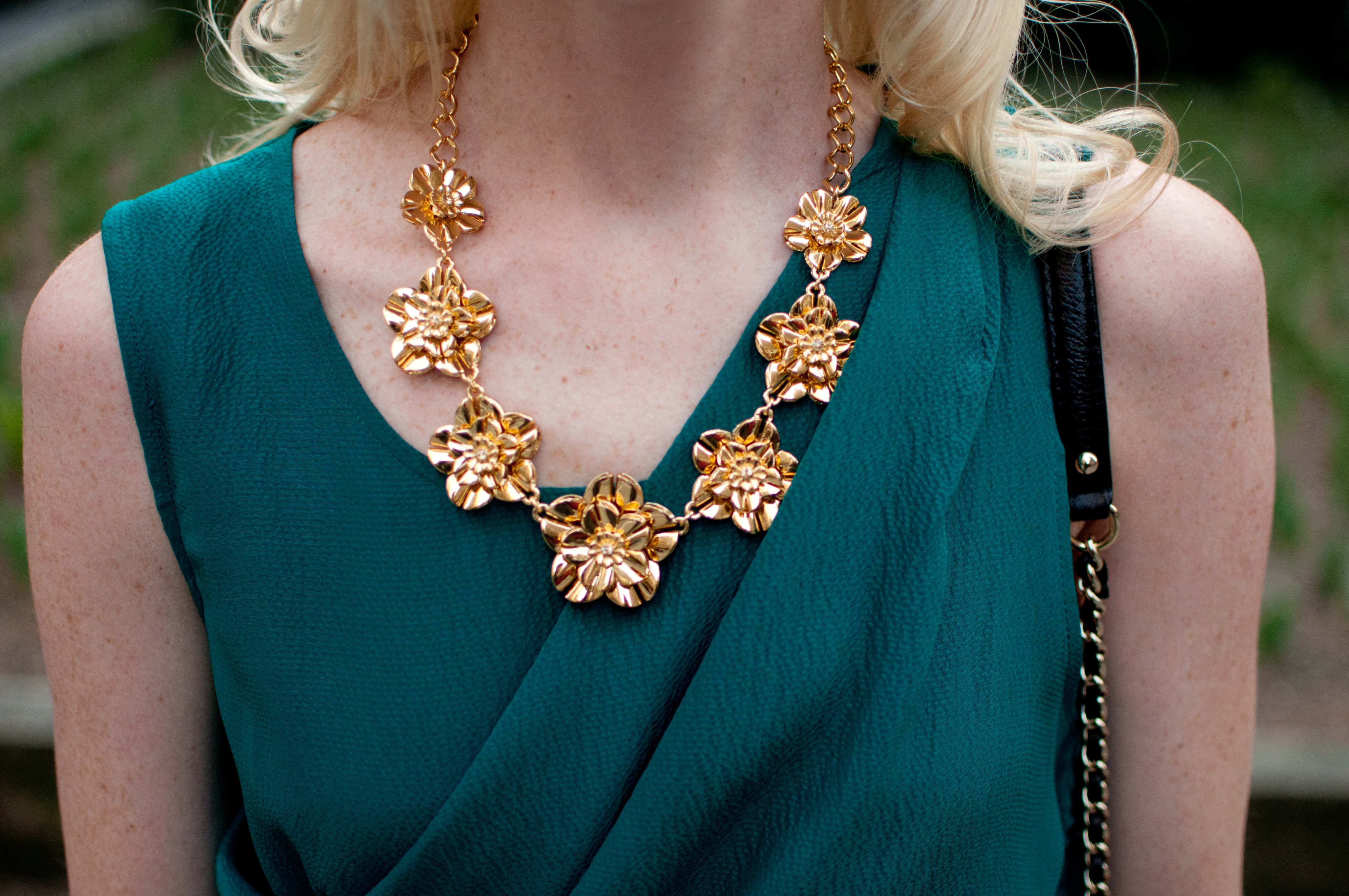 Dress: Ali Ro, similar here (long-sleeved) here (strapless) / Pumps: Cole Haan / Bow clips for heels: ShoeClipsOnly (Highly recommended Etsy seller–the clips make every pair of plain pumps or flats absolutely adorable!) / Bag: Kate Spade, similar here, here (on sale!) and here / Tights: Joe Fresh (Current! If not available online, definitely available in stores) / Necklace: Kate Spade, similar here / Earrings: J.Crew / Watch: Kate Spade / Bracelets: Henri Bendel, Stella & Dot, and J.Crew, similar here