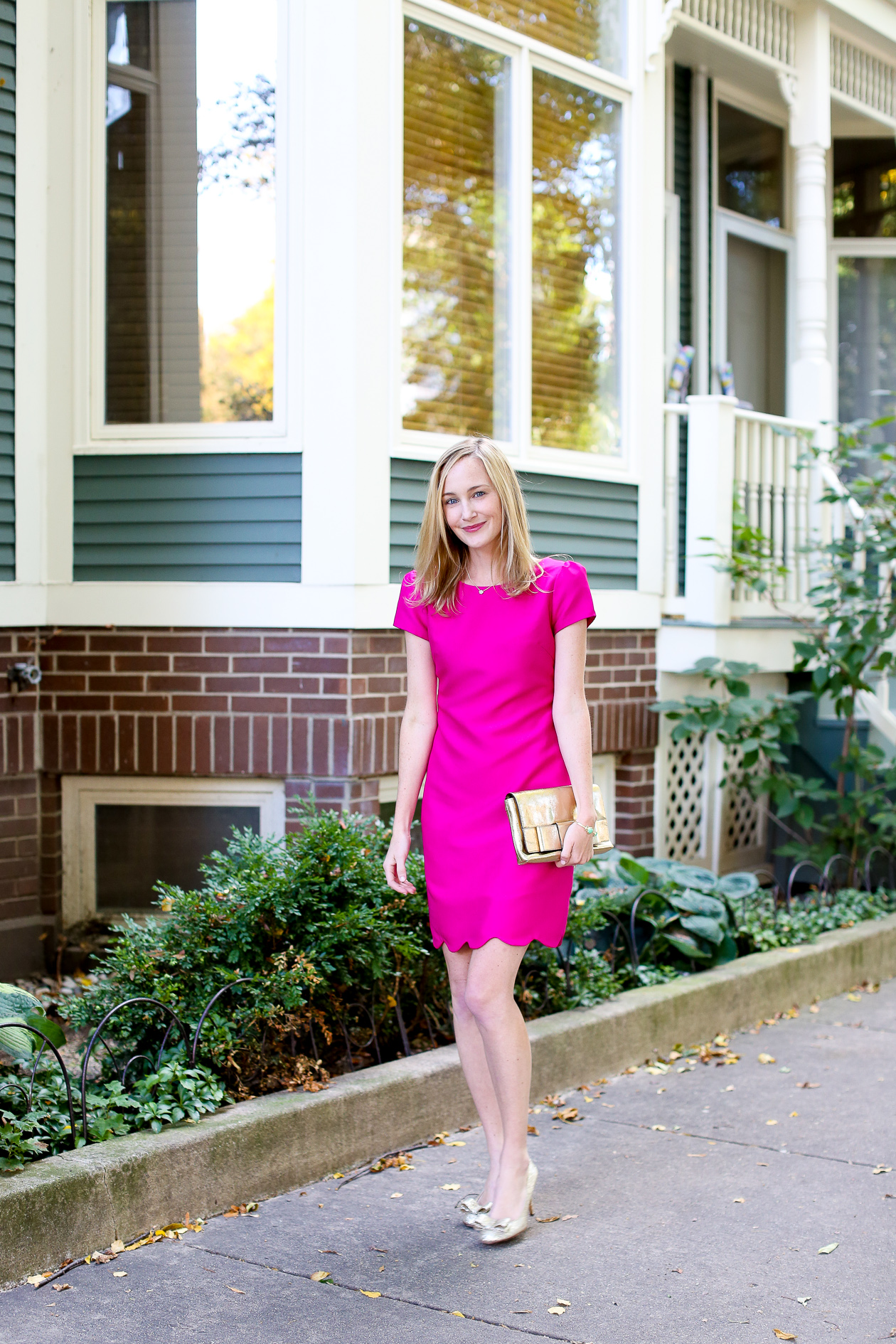 Camilyn Beth Dress c/o (Also available in black and white) / Kate Spade Pumps (Old, newer styles here, here and here) and Clutch (Old, similar here and here) / Kendra Scott Necklace and Bracelet c/o
Is it okay if I tell you an adorable story really quickly?
Of course it is. Because you can't reply. Oh, I'm so funny. ;)
Anyway. A while back, my parents were invited to a gala in New York. I forget the circumstances, but they received their invite very late, and Mom had to scramble to find an evening gown at the last minute. She'd fallen in love this navy Camilyn Beth gown (also available in a shorter version), which I wore to the Snowball last year, but we aren't the same size… and, as luck would have it, it was sold out in the size she needed.
I suggested calling Camilyn Beth's offices.
"What?" Mom asked. "Why?"
"I don't know," I said. "Maybe they have returns that haven't been registered on the site?"
So she called. And she was connected to the Camilyn Beth, who said her seamstress was in, and that she would happily make her one and ship it off that day.
Mom was SO happy. And she looked absolutely gorgeous at the gala. Talk about customer service, right?!
Camilyn Beth is just one of those designers who has her heart in the right place. For example, if you buy a pink dress this month, the company will donate 10 percent of that sale in honor of Breast Cancer Awareness Month. My favorite pink number is this scalloped Bridgette Dress, which I wore for my birthday dinner last week at Stella Barra with Mitch. But just look at how many other awesome pink dresses CB currently has in stock!

On a similar note, Kendra Scott–one of my favorite jewelry companies–is giving back, too. This Wednesday, October 14th, please join me from 5 to 7 at Kendra Scott's first Chicago store, located at 900 North Michigan Avenue. I'll be hosting the event with my friends Maya, Jess, Lauren, Shaheen and Blair, and we've love it if you attended.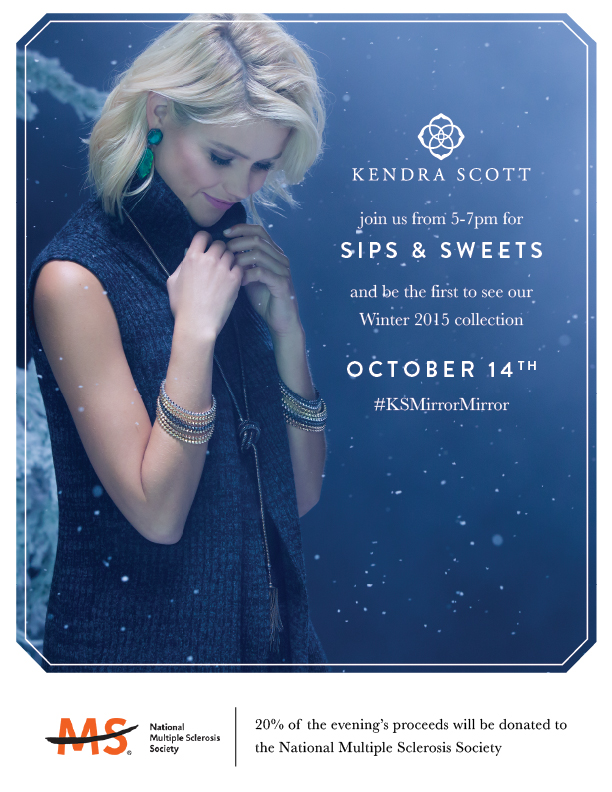 You'll be the first to see Kendra Scott's Winter 2015 collection, and, like I mentioned in this post, 20 percent of the proceeds from the event will go to the National Multiple Sclerosis Society–which directly benefits my best friend, Erica. :) If you can't make the event, though, you can call in your order (312 281-6760), and Kendra Scott will still donate 20 percent to the cause!
There will be sips and treats, and a make-up artist from Trish McEvoy will be providing free touch-ups inspired by Kendra Scott's winter line.
Hope to see you there!