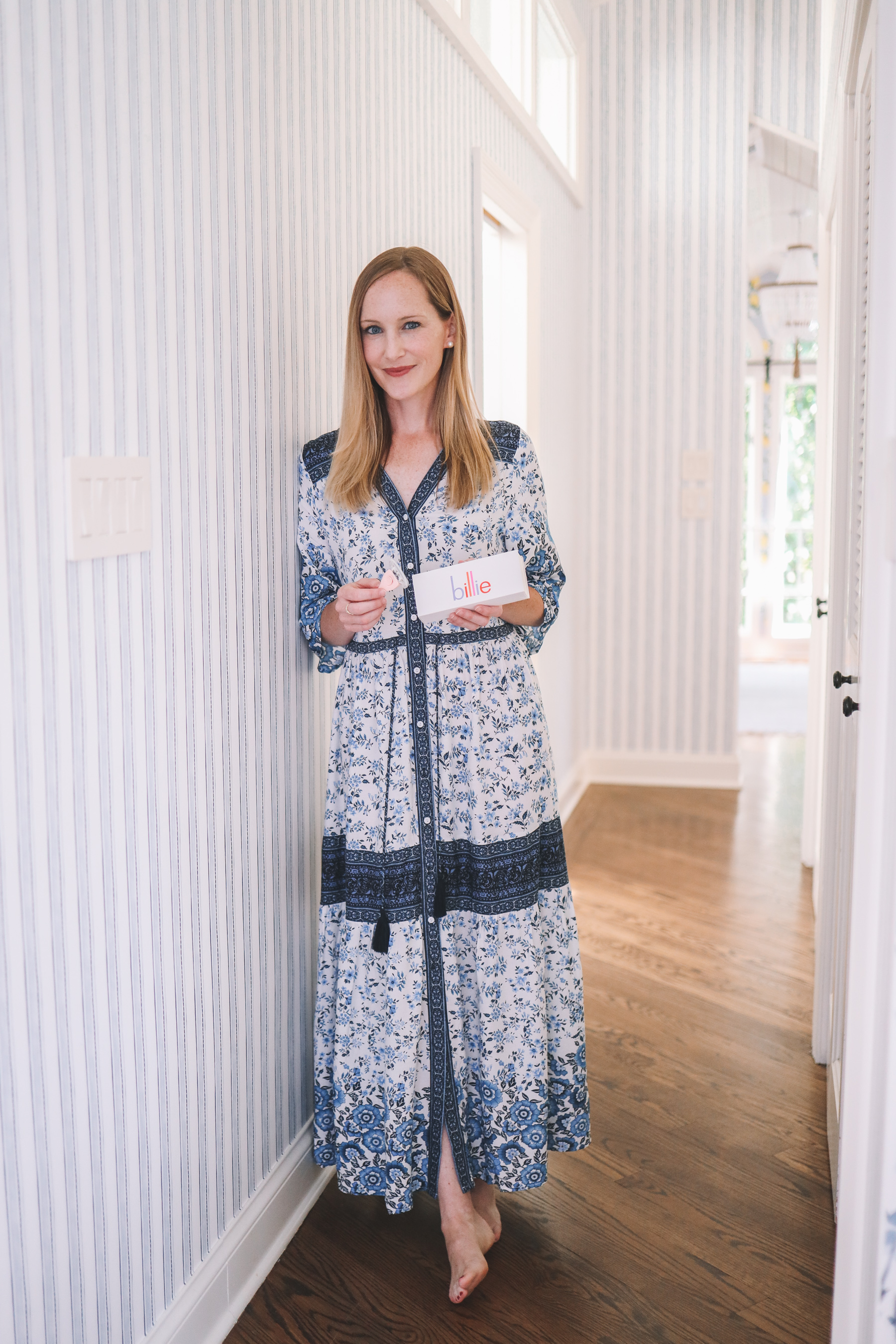 I don't know about you guys, but until recently, I was using the same razor that I always had. Well, not physically, of course. (I did replace the thing when needed.) But I just kind of blindly grabbed the same thing, year after year, when at the drugstore. Out of habit, I suppose?!
It's a different age, though, and we're no longer forced to choose from drugstores' limited inventory only. Slowly, I've started experimenting with companies that offer more customizable options for customers–and companies that know when I'm going to need a replacement and simply send it to me without me having to lift a finger. Or even think about it.
The verdict? Huge fan. As a busy mom, I bow down to these subscription services. They take tasks off my plate, and give me the gift of time. In today's world, I don't have to run errands. Instead, I can take that time and be with my family. Or do the zillion other things I have on my to-do list. ;)
Anyway, Billie is a new-to-me company that specializes in razors.
They're so good that they won the "Best of Beauty" Award from Allure! Billie was founded with the idea that most shaving companies started with men's products, making their women's products almost an afterthought. And that women's razors are more expensive than men's razors–something they call the "Pink Tax." This refers to extra money that women are charged for goods and services. Fashion, dry-cleaning, personal care–you name it, and there's probably an up-charge. (And when I was in the drugstore the other day, I noticed this for the first time. Women's razors ARE more expensive!)  Anyway, Billie's razors are priced in line with men's razor subscriptions, which is a very nice change.
In terms of quality, I'm so impressed that I'm not going back! Billie razors have five sharp blades with rounded edges, and they're encased in 360-degree charcoal shave soap. And everything Billie carries is free of toxins and additives. Most importantly, the razors don't cut my skin up! I think we all remember the horrors of those tiny disposable razors that our mothers used, and the trauma of using them for the first time as we left childhood. Billie is everything I wish I had back then, and I'm glad my own girls won't have to go through that! ;)

If you're new, I'd recommend going with Billie's Starter Kit,
It is only $9. (Ongoing, the company will send you four replacement cartridges for $9 as needed.) First, you visit this page, where Billie will ask you what color razor you'd like. (There are six of them!) Next, you're asked how often you shave, which will determine how many replacement cartridges you'll need and when you'll need them. After that, you can select any other Billie products (see above) that you'd like to purchase, like the brands Shave Cream, Dry-Bye Body Lotion, Sudsy Body Wash, and Summer Circle Pouch. Finally, you check out… and that's it! Billie, of course, allows you to modify or cancel your plan at any time… so there's really no risk!
If you aren't already sold, Billie also donates one percent of all revenue to women's causes around the world. (The current cause is Every Mother Counts, which works to make pregnancy and childbirth safe for women everywhere.) Remember: if you'd like to try Billie, you can quickly and easily get started here! :)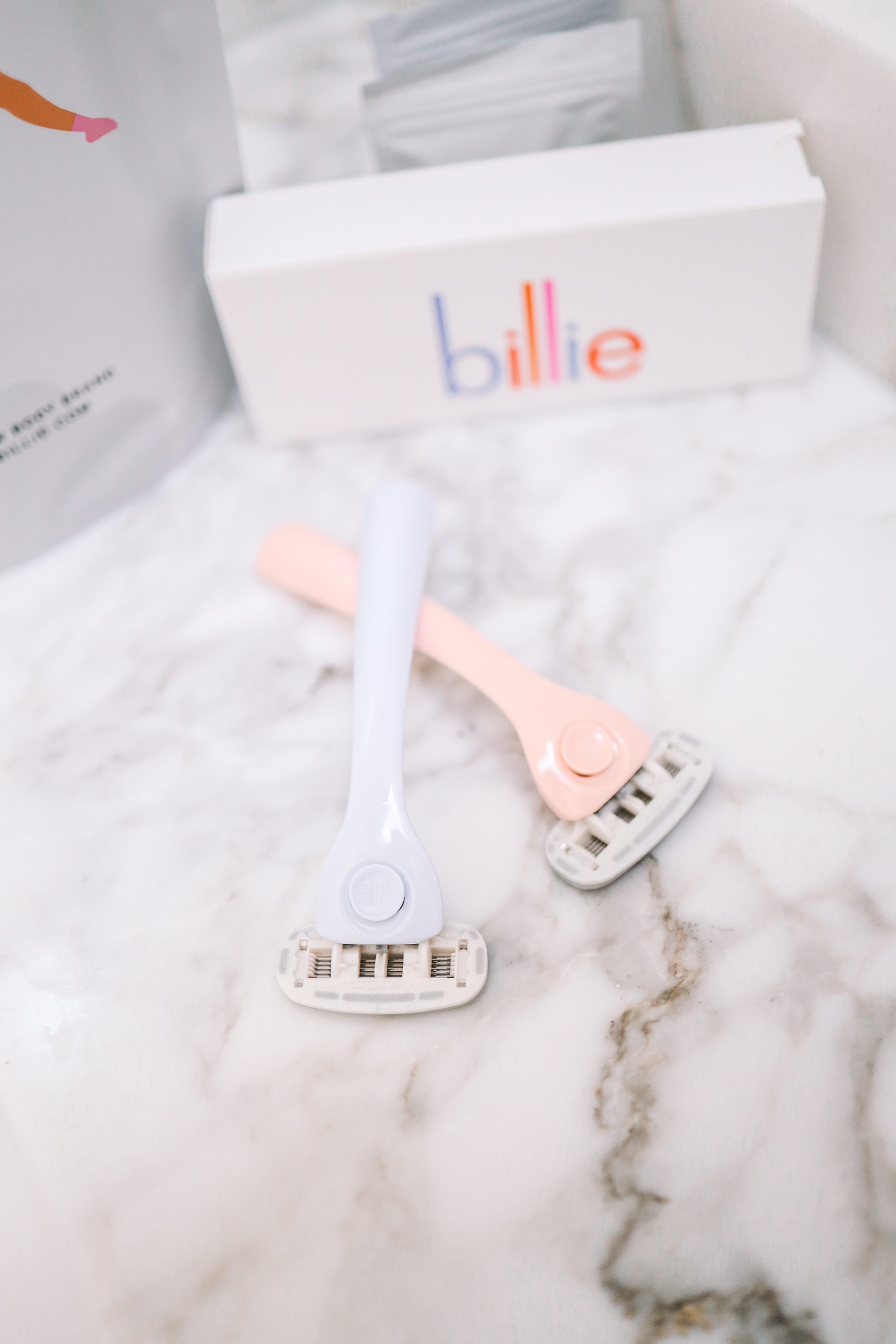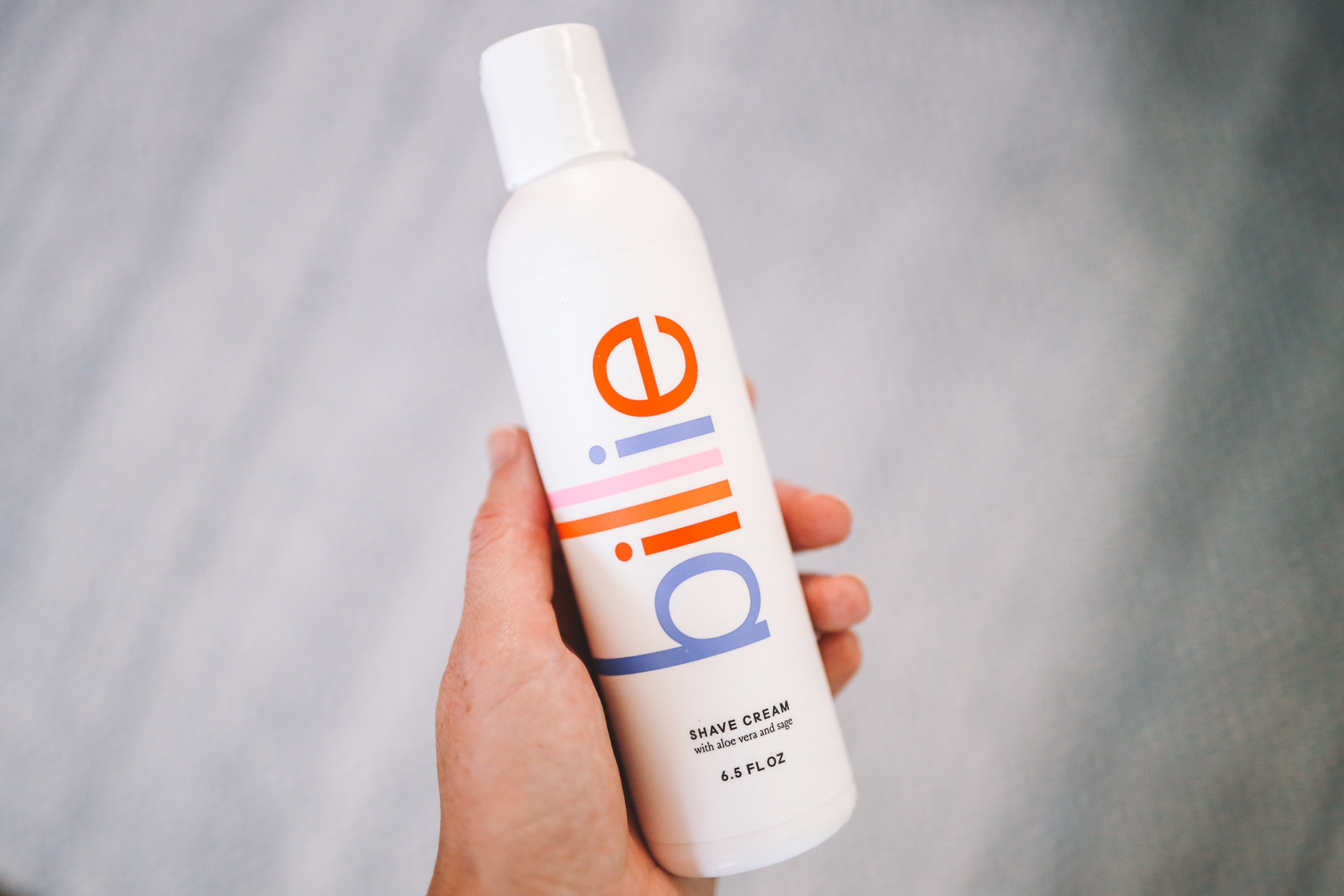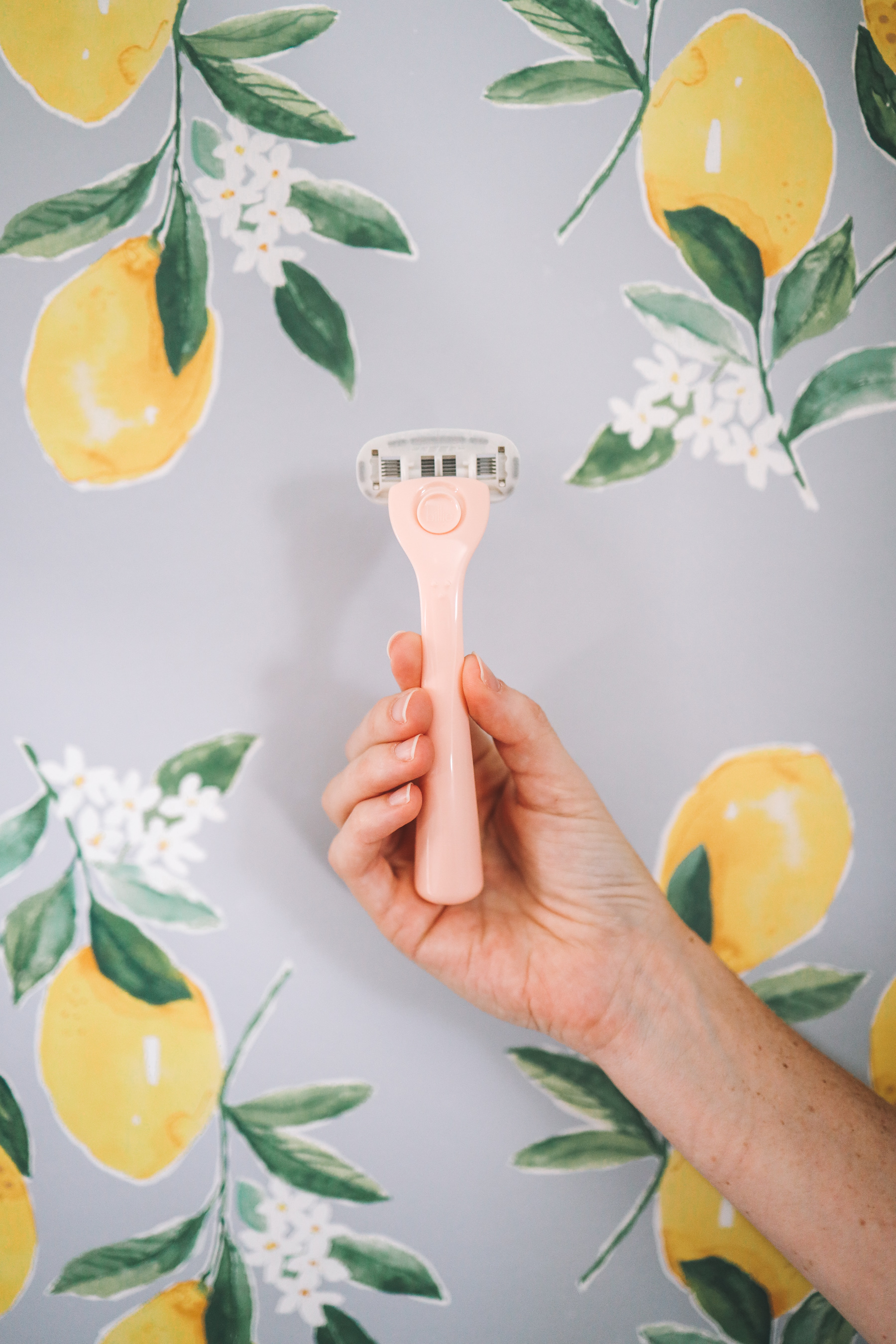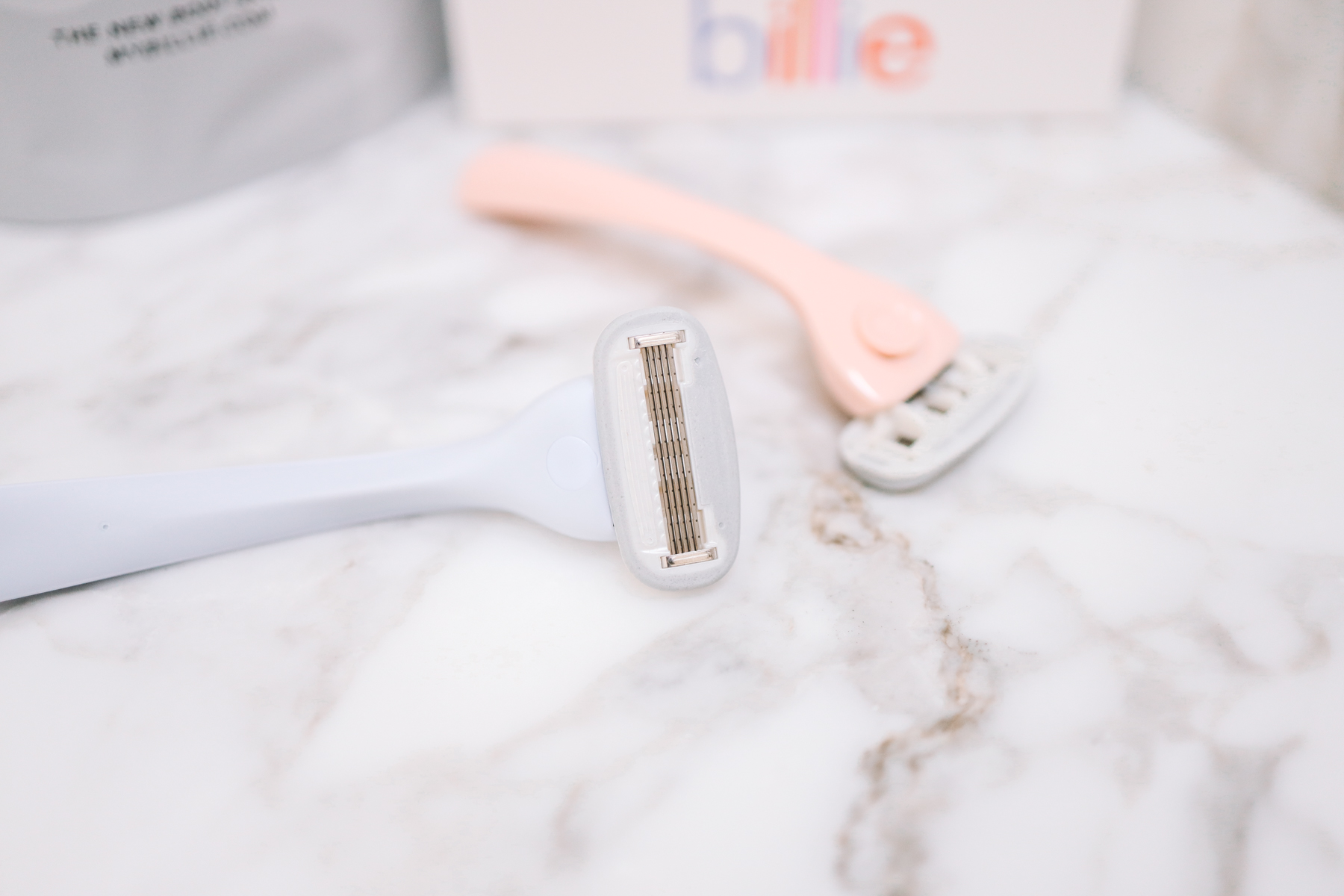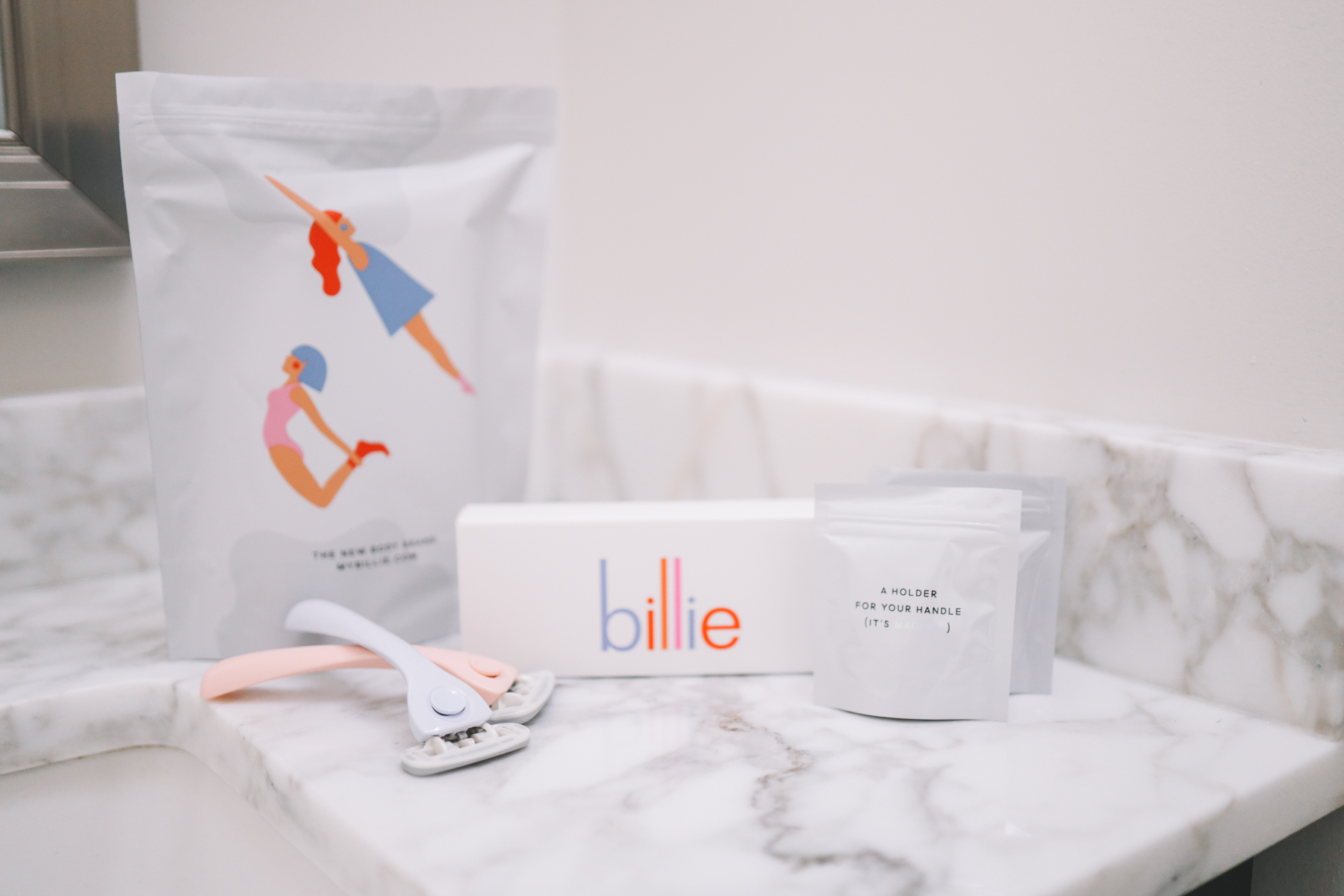 This post is sponsored by Billie, but all opinions are my own. As always, thank you so much for supporting the partnerships that keep Kelly in the City up and running!