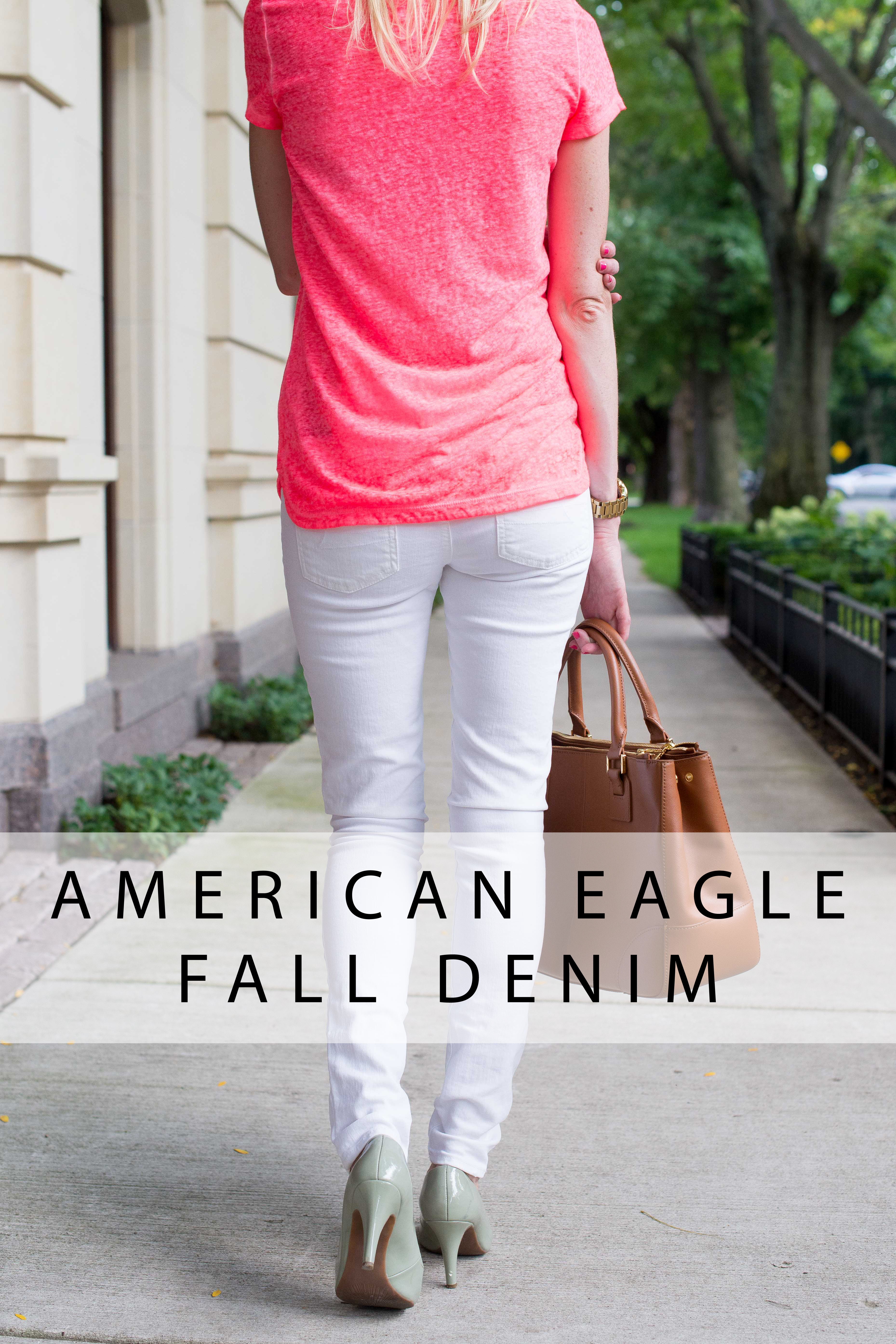 A few weeks ago, I posted about my (extremely positive!) experience with American Eagle's new online denim shopping experience. Like I said in the post, I was a huge fan of American Eagle denim in my younger days, but after college, kind of forgot about the brand. Turns out the jeans are just as wonderful as I'd remembered them, though. They're sturdy, form-fitting and super comfortable. Oh! And they're affordable. (A nice little change from so many designer jeans' $200+ price tags, huh?!)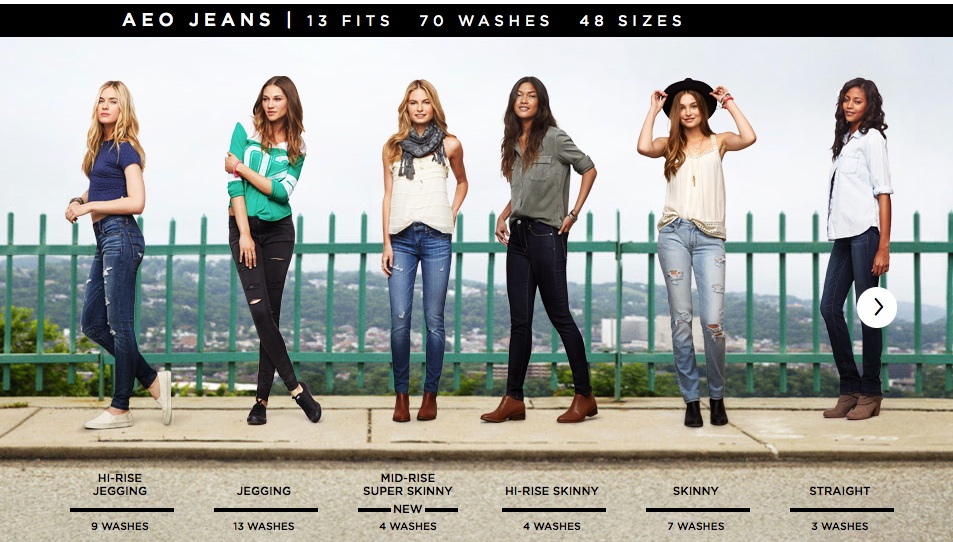 Anyway, now that autumn has officially arrived, it's time for bonfires, trips to pumpkin patches, and long walks through the crisp, cool air. And it's also time for fall wardrobes! Right now, my eyes are on the AEO fall denim collection. AE currently offers 14 fits and 100 washes, but my favorite is the Jegging in Classic Light, black, Lovely Light, and white washes. (I'm wearing the white pair in the above photo. Anyone else wear their white jeans around well into fall?) I'm also liking this pair of Boy Jeans!
In need of some new jeans for the fall? Right now, all AEO jeans are on sale, and start at $24.99. You can also take up to 60 percent off the clearance selection, and get free shipping with no minimum today (9/28) only. (On 9/29, only orders of $50 or more qualify for free shipping.) Additionally, the AEO fall collection is "buy one, get one for 50 percent off," both in stores and online. Before making your purchase, though, definitely check for applicable American Eagle coupon codes. :)
Happy shopping!
Disclosure: This post was sponsored by Coupons.com and American Eagle Outfitters, but all opinions are my own. Thank you for supporting the partnerships that keep this little blog up and running!