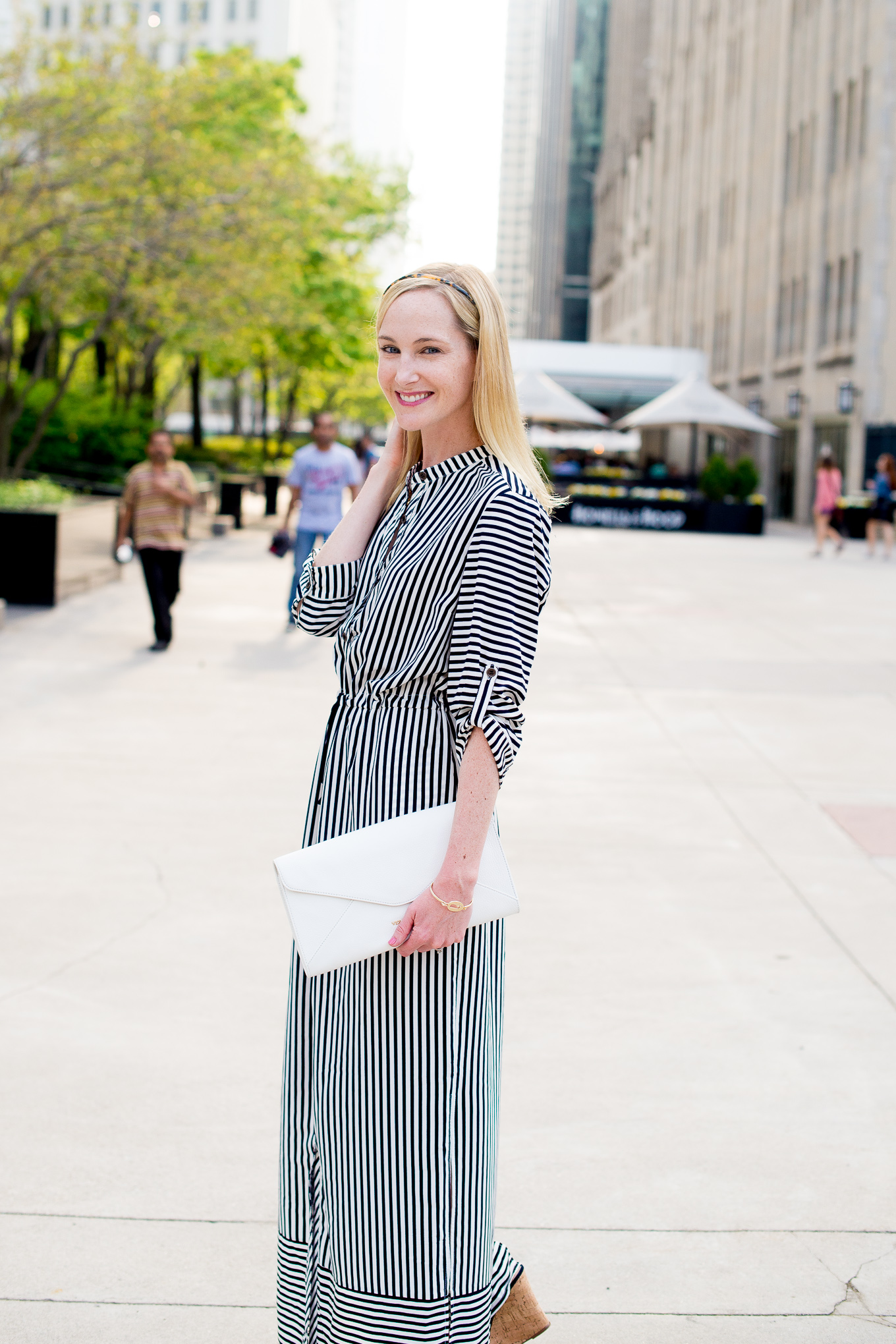 Adrianna Papell Dress c/o / Charles David Wedges c/o L.L.Bean / Vera Bradley Clutch c/o / J.Crew Pearl Earrings and Tortoise Headband / Vineyard Vines Bracelet c/o / Emma McKinstry Necklace c/o
This past weekend was one for the books. The weather was perfect–80 degrees and sunny–and it seemed like all Chicago residents had the same thought: spend as much time outside as possible.
My favorite part of the weekend was undoubtedly slow dancing to Ed Sheeran's "Thinking Out Loud" with Mitch in our kitchen at 2 in the morning, haha. (I told him I love that song despite how overplayed it is, and he blasted it for me. Our poor neighbors! But how cute is that?)
A close second, however, was celebrating Blair's birthday in downtown Chicago. :) (By the way… you have to check out her site. She just redesigned it, and it's fabulous!) I wore the comfiest navy-and-white striped maxi dress by Adrianna Papell–which is lightweight enough for toasty afternoons, but also long-sleeved, providing a bit of warmth for when the sun goes down. (Such a wimp.)
Other highlights included hanging out on the back deck, taking long walks around the hood, grabbing dinner on Lincoln Avenue, and bringing Noodle to the beach for the first time. Girlfriend loved it. (Photos to come.)
Hope you guys had an amazing weekend!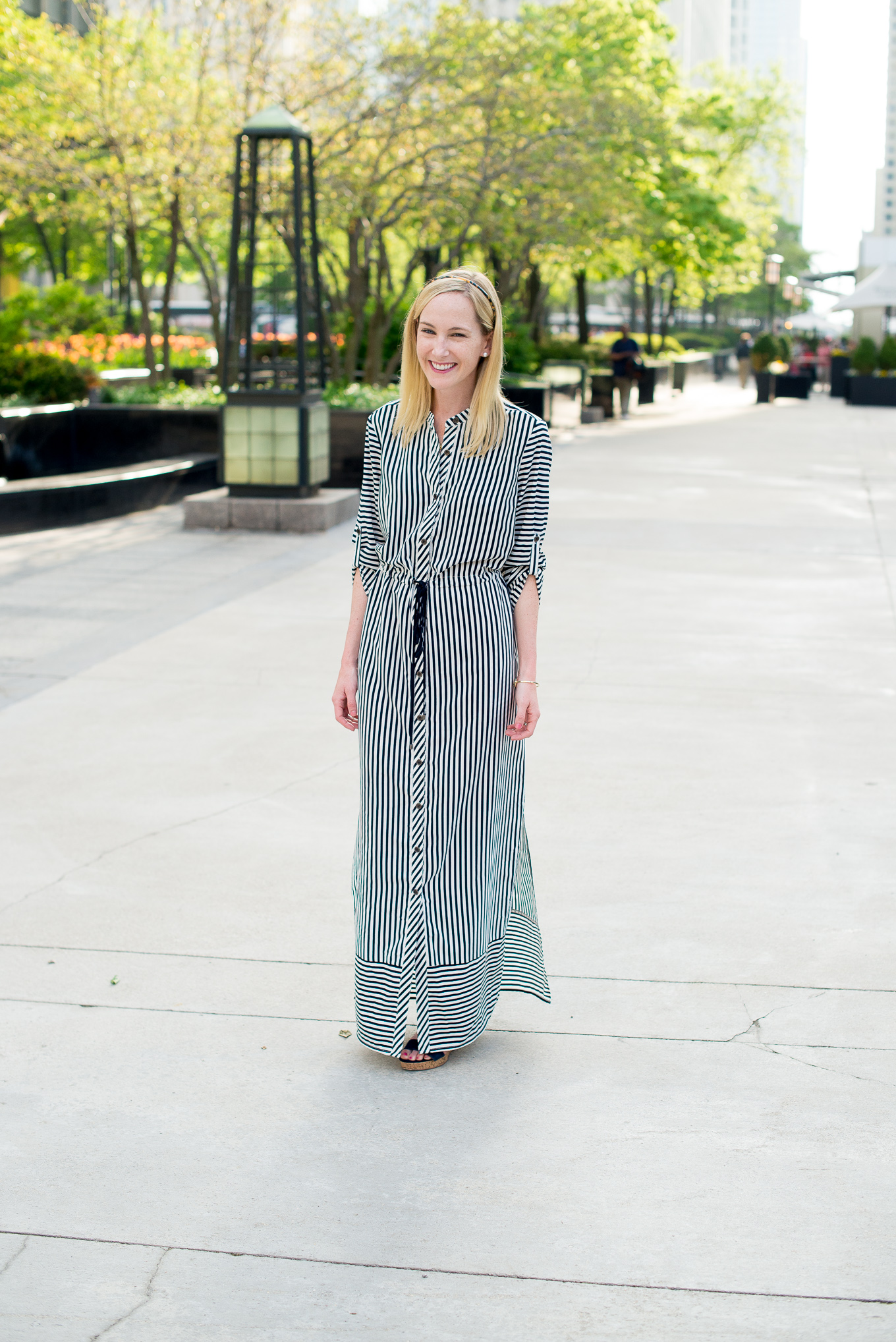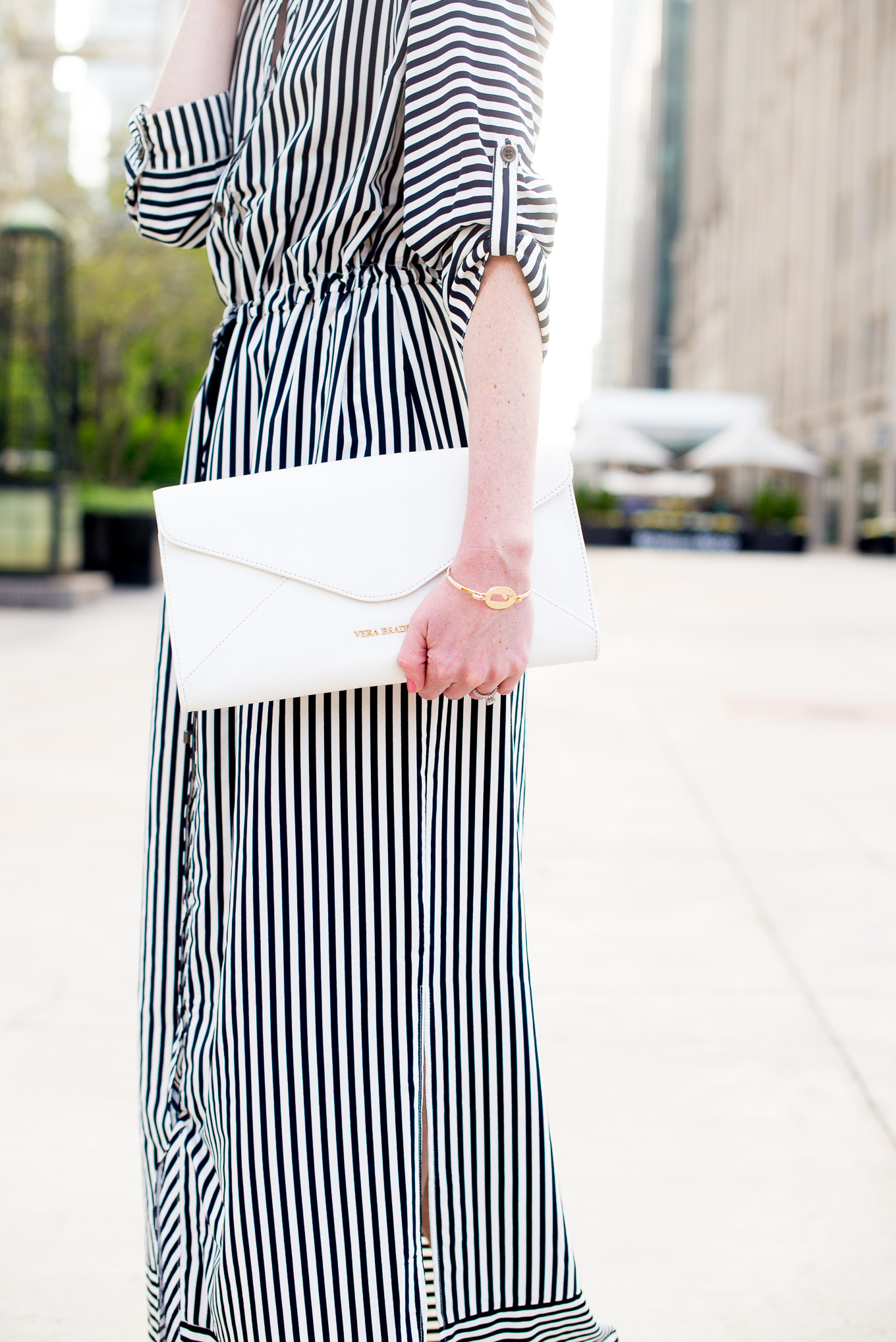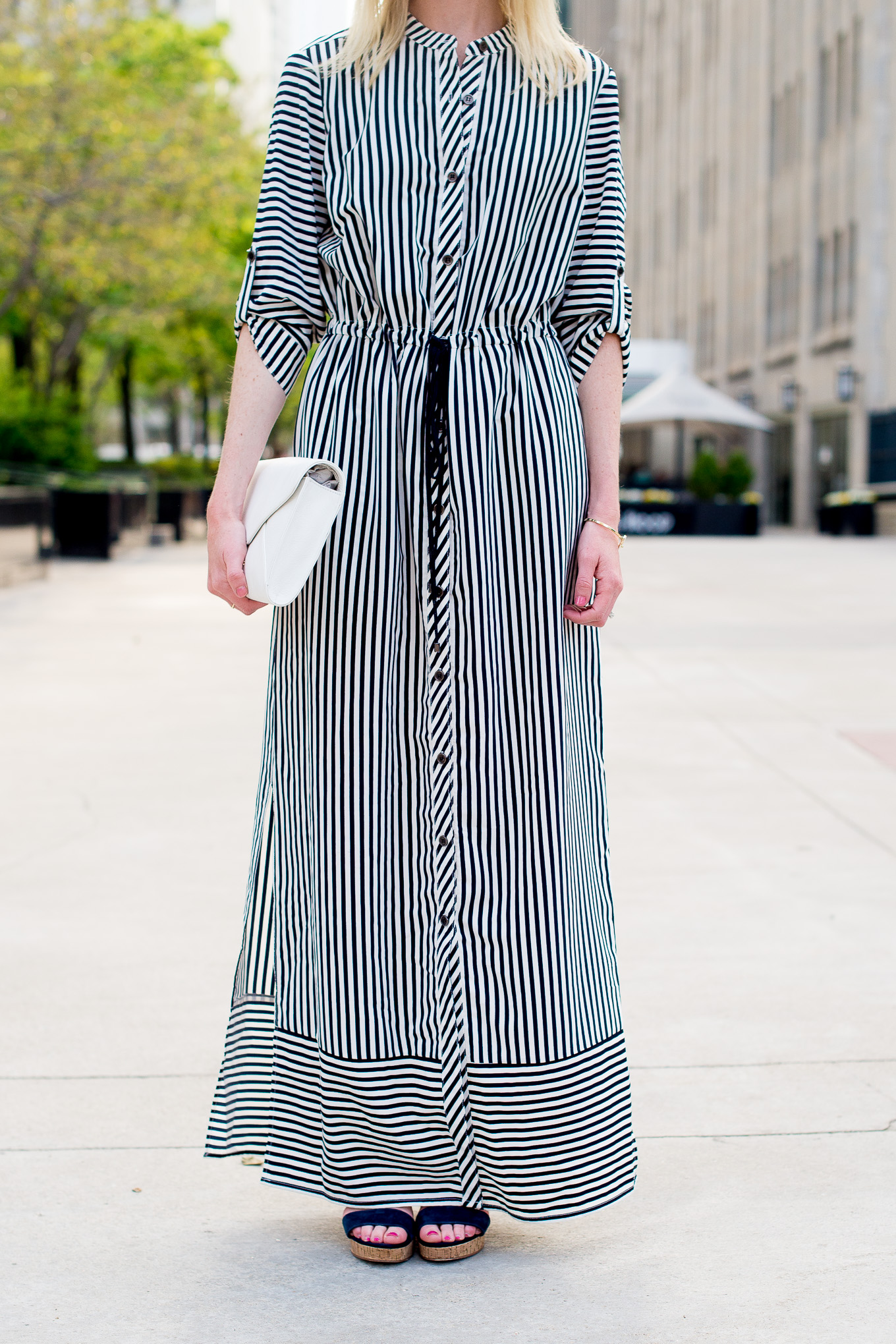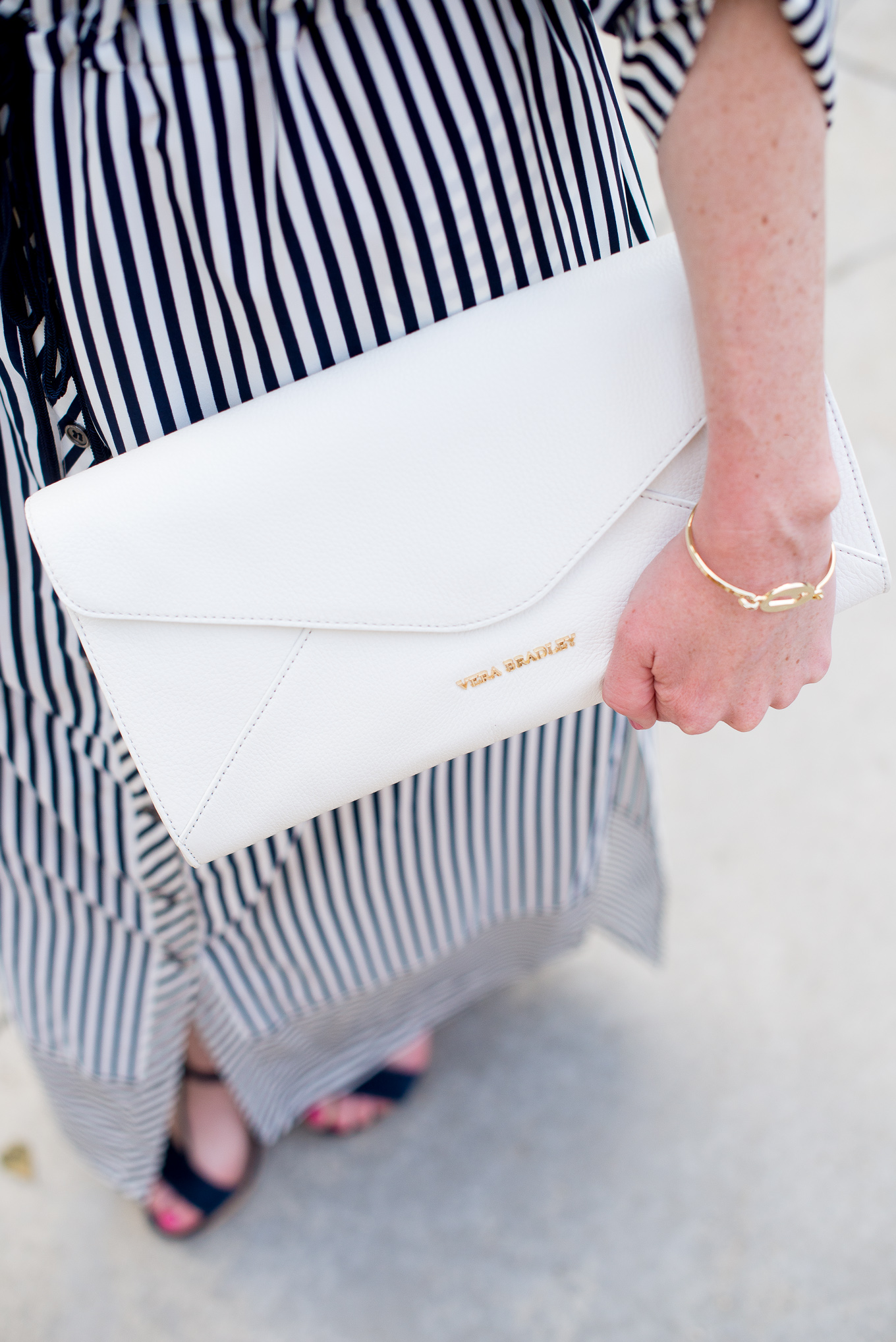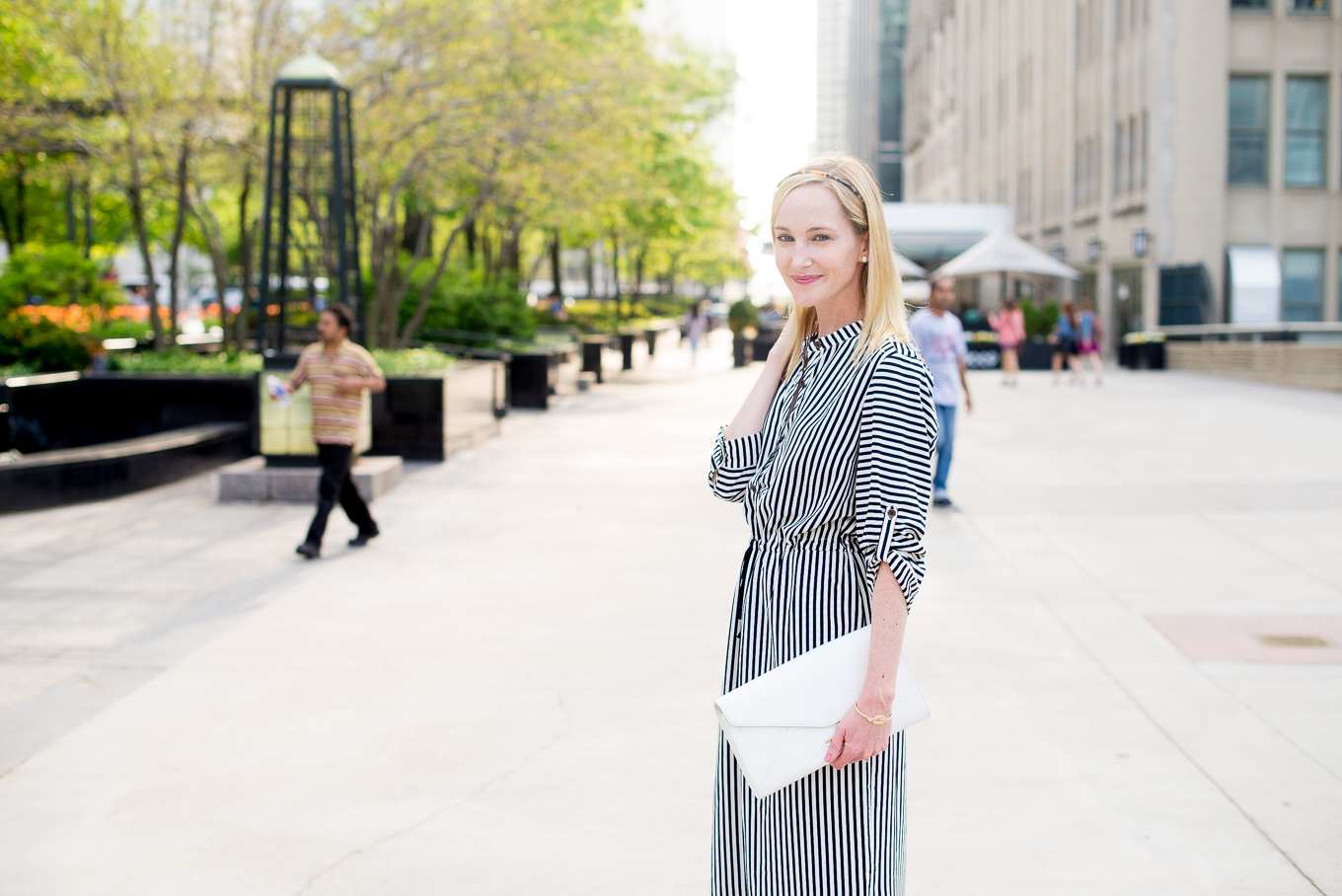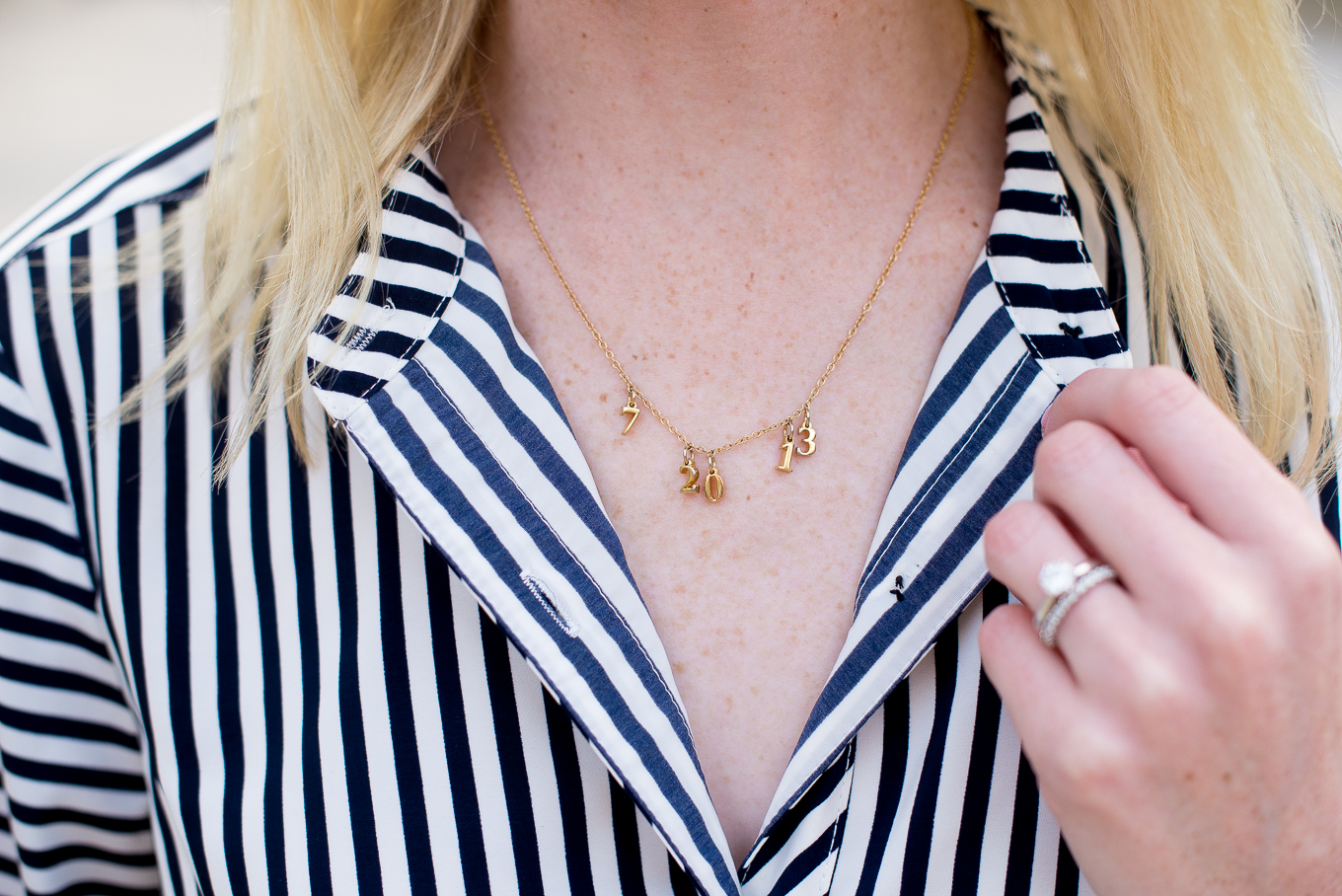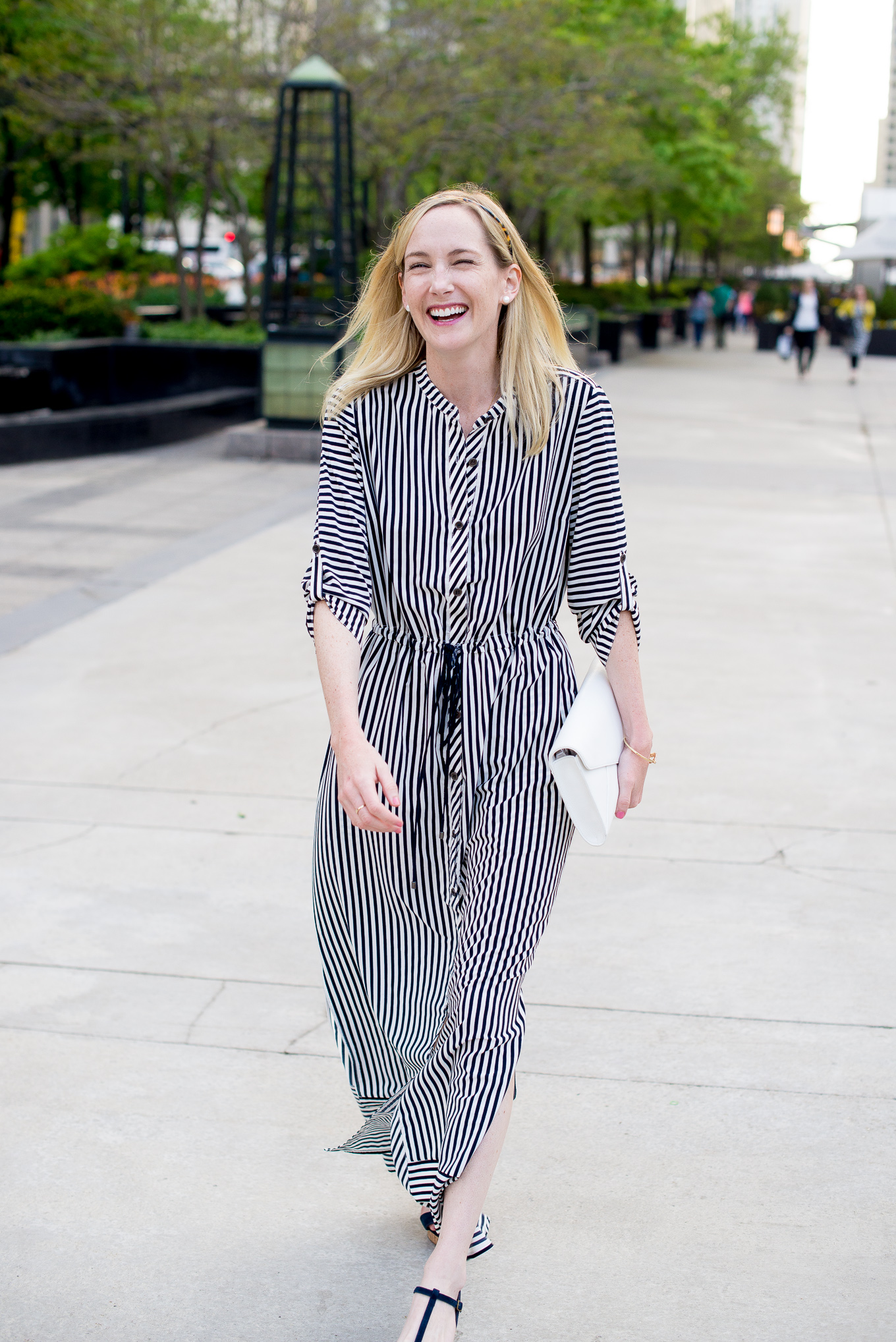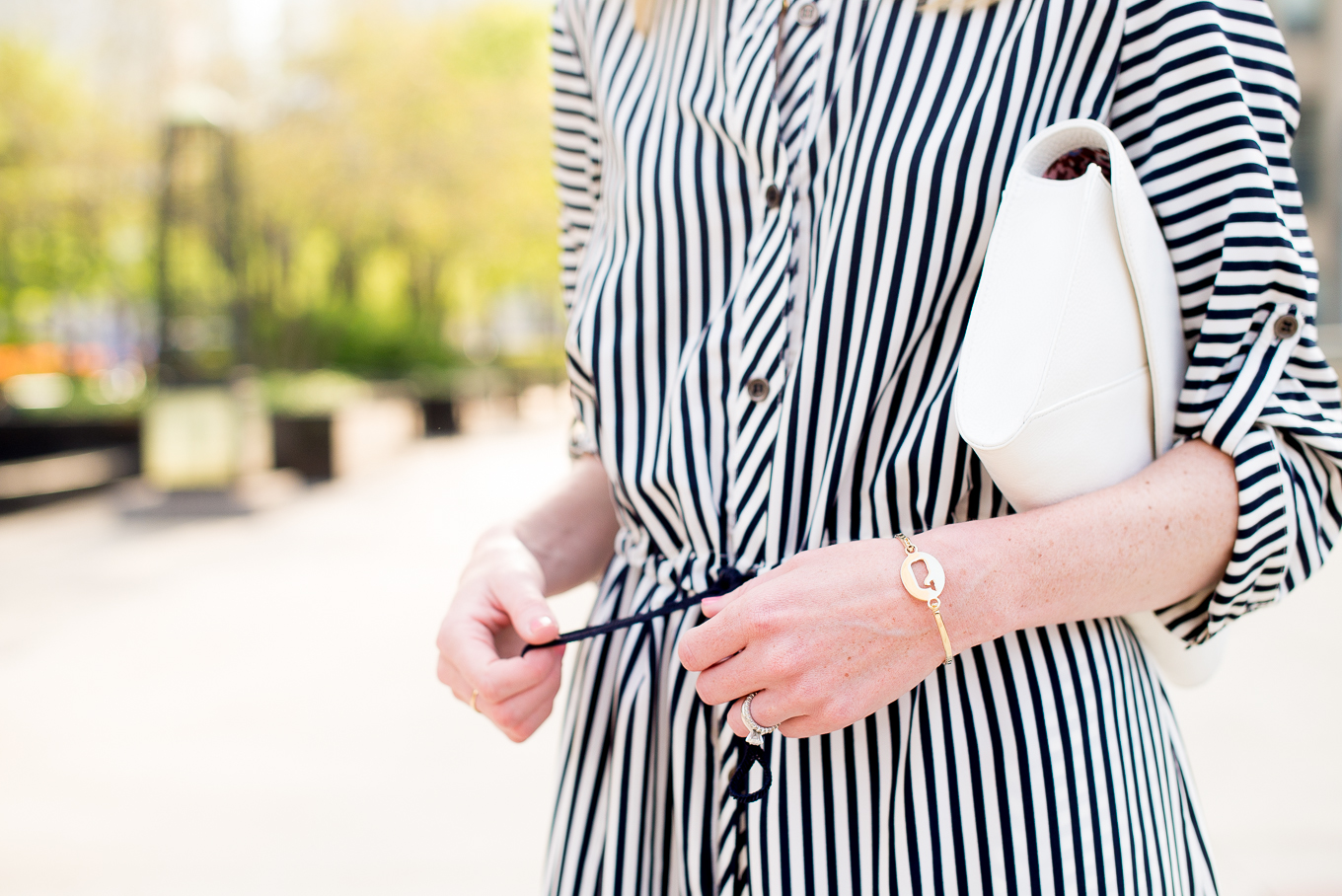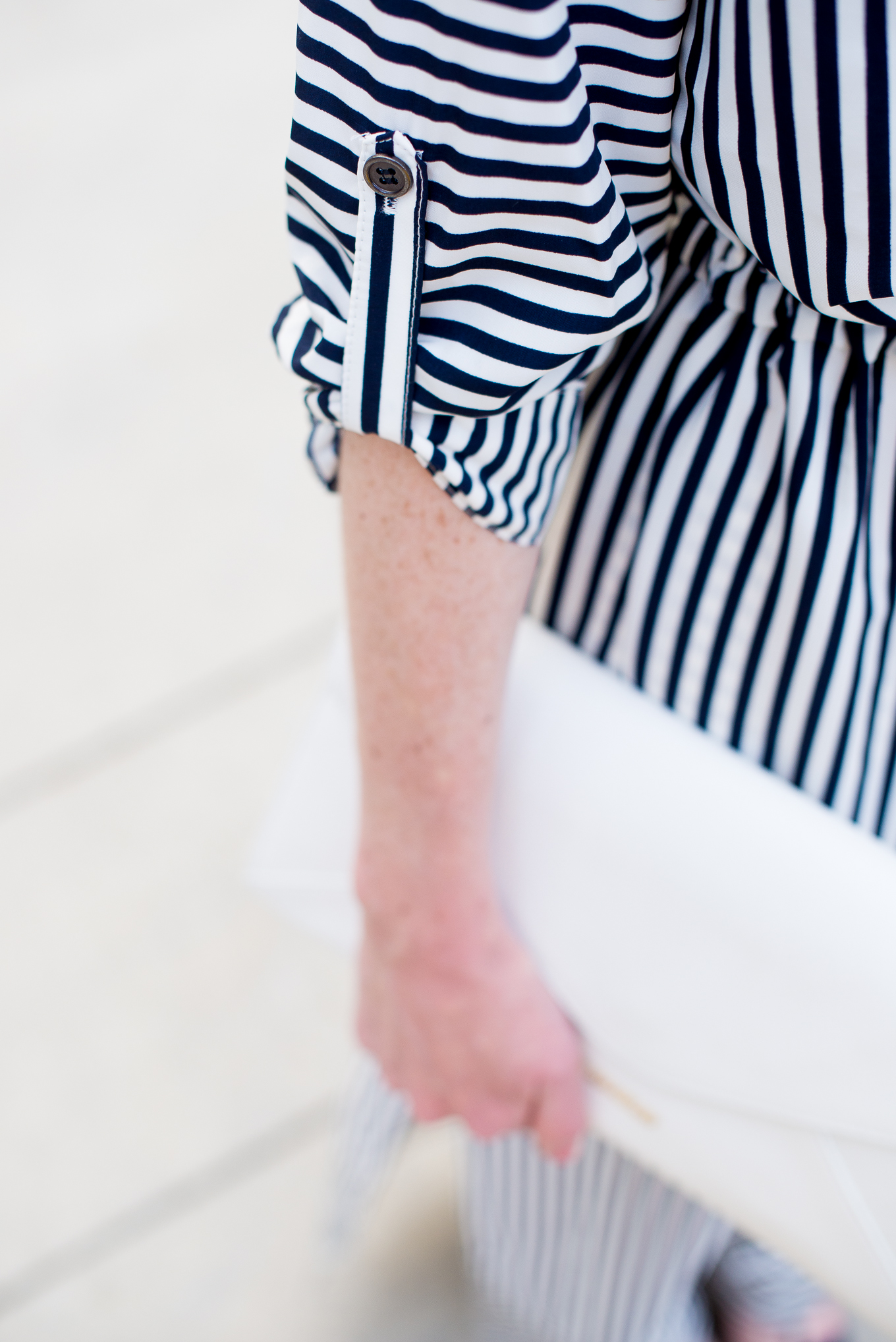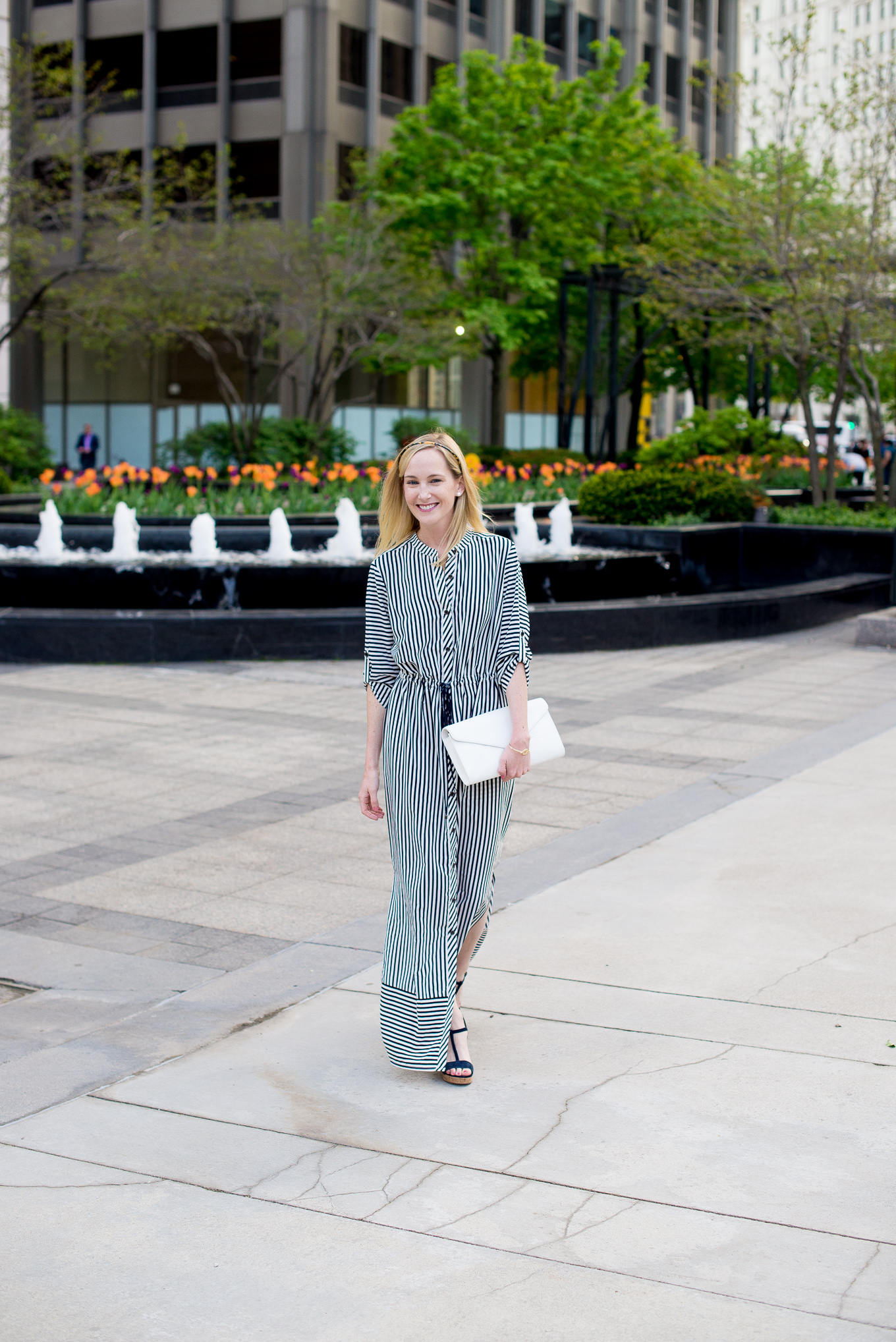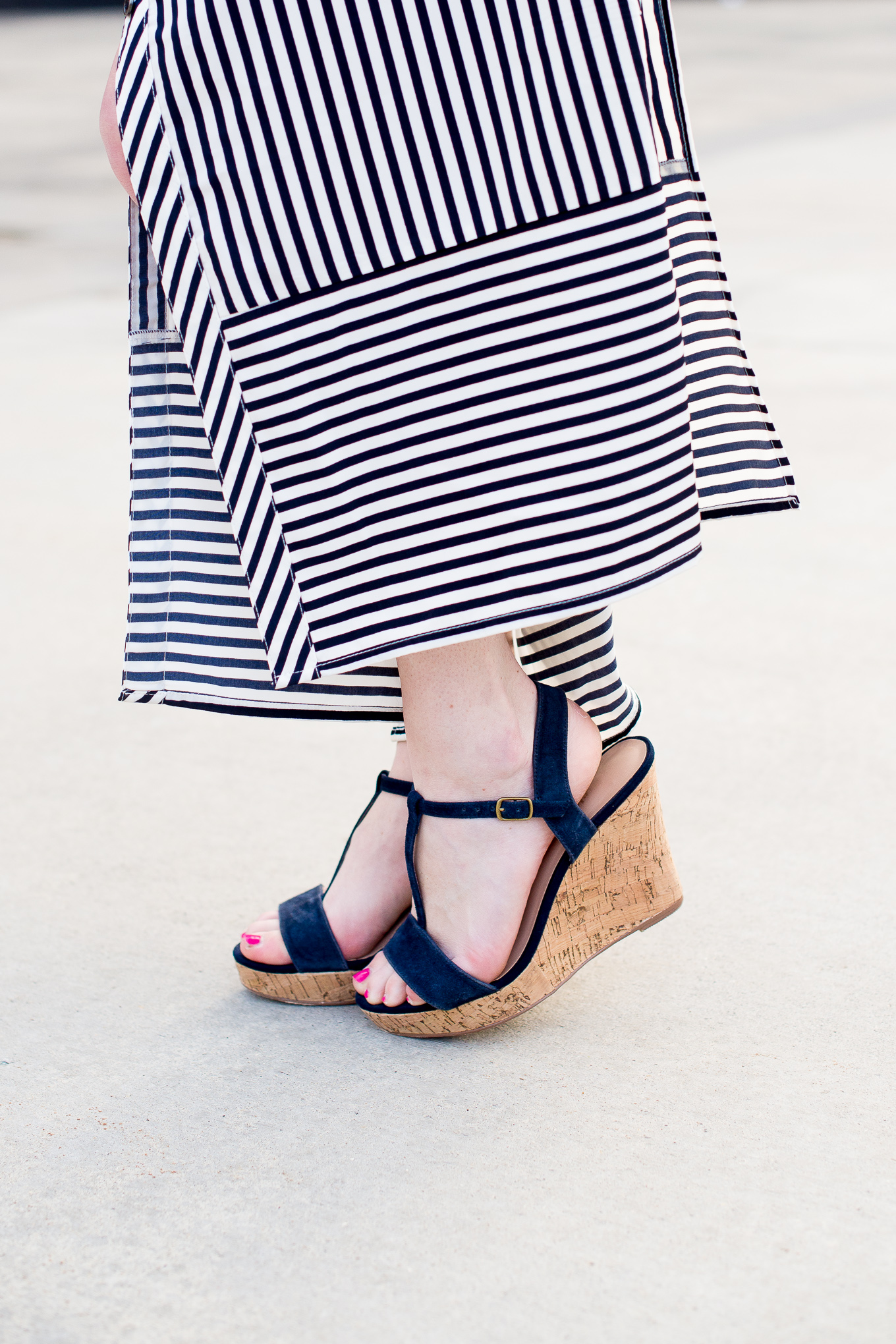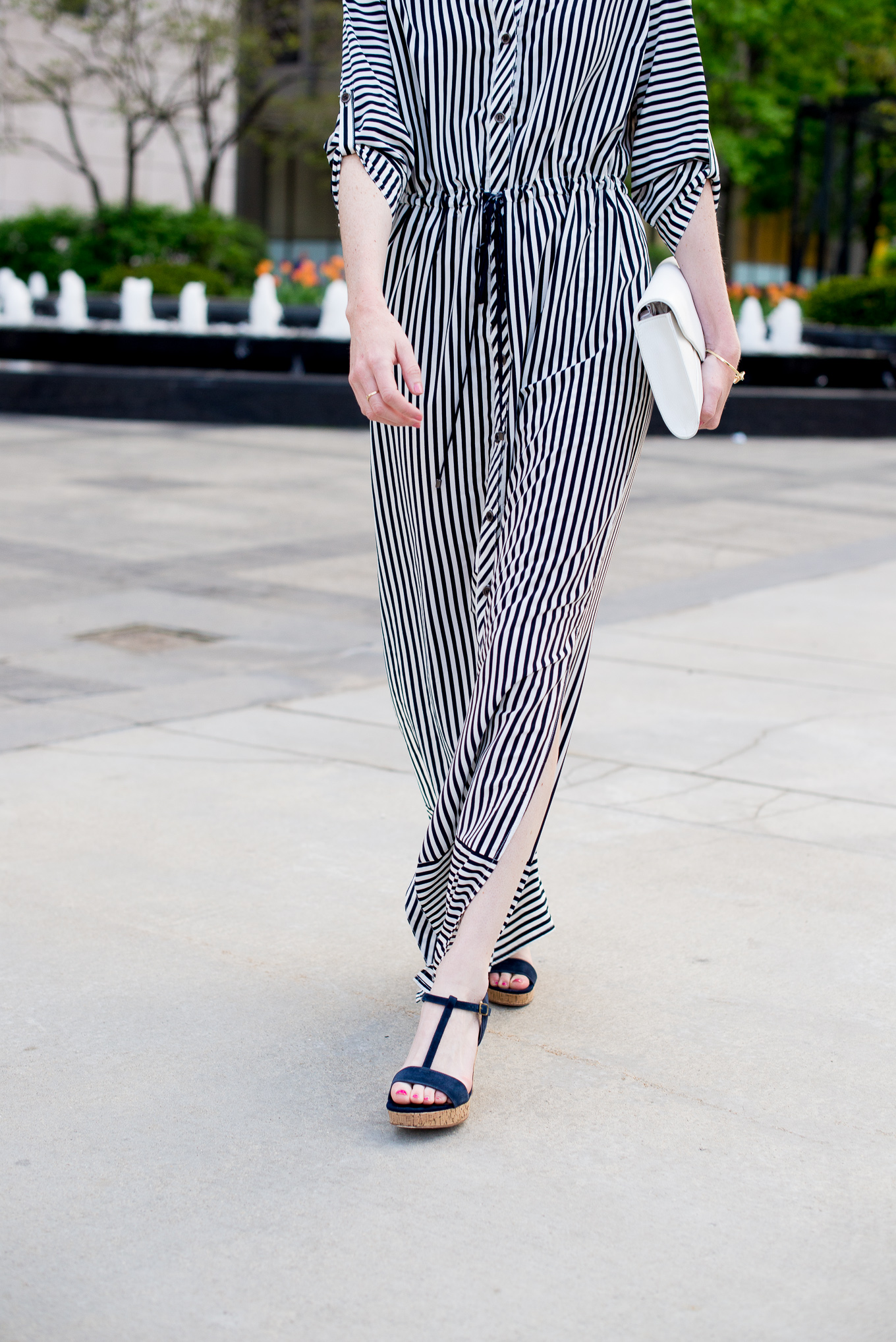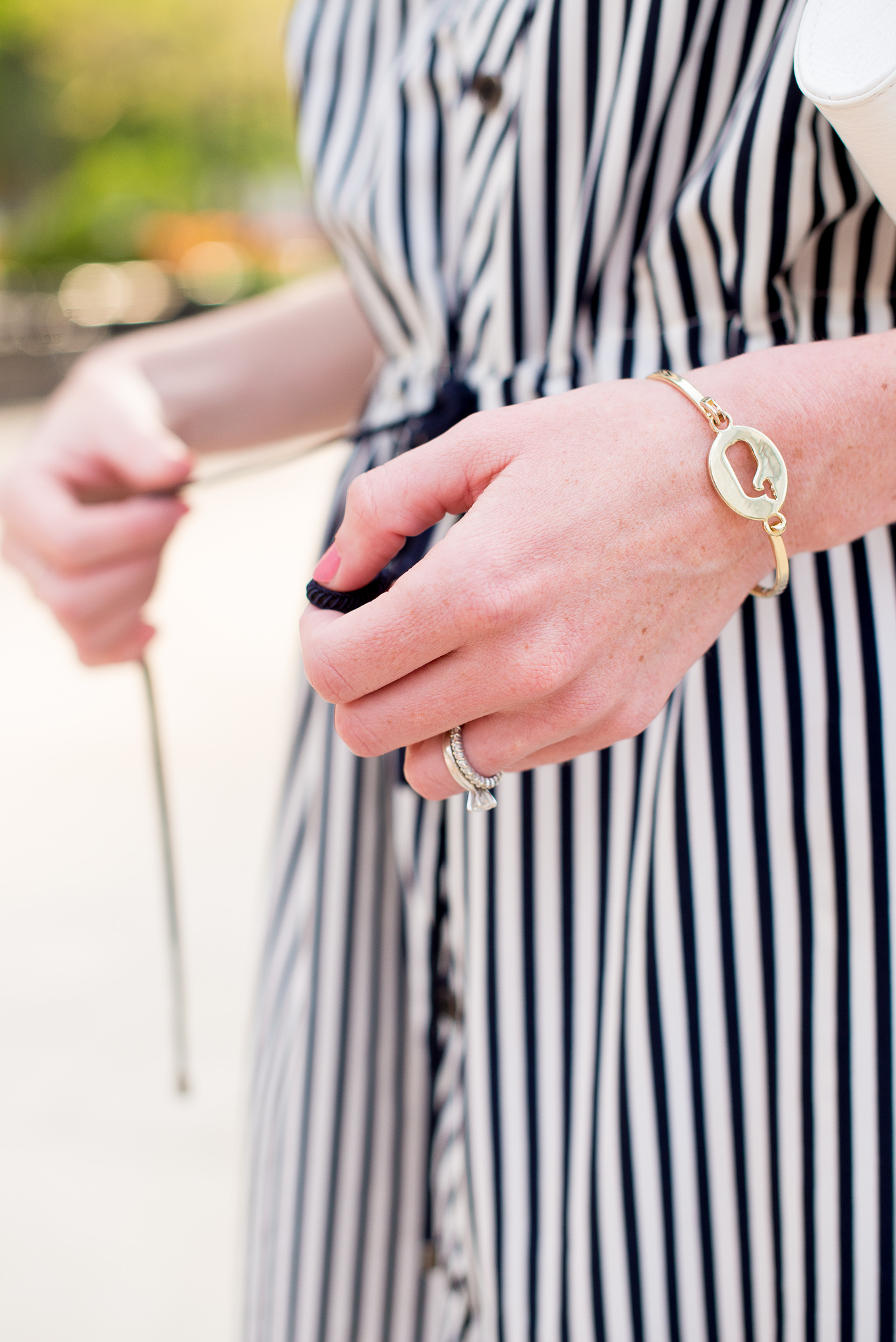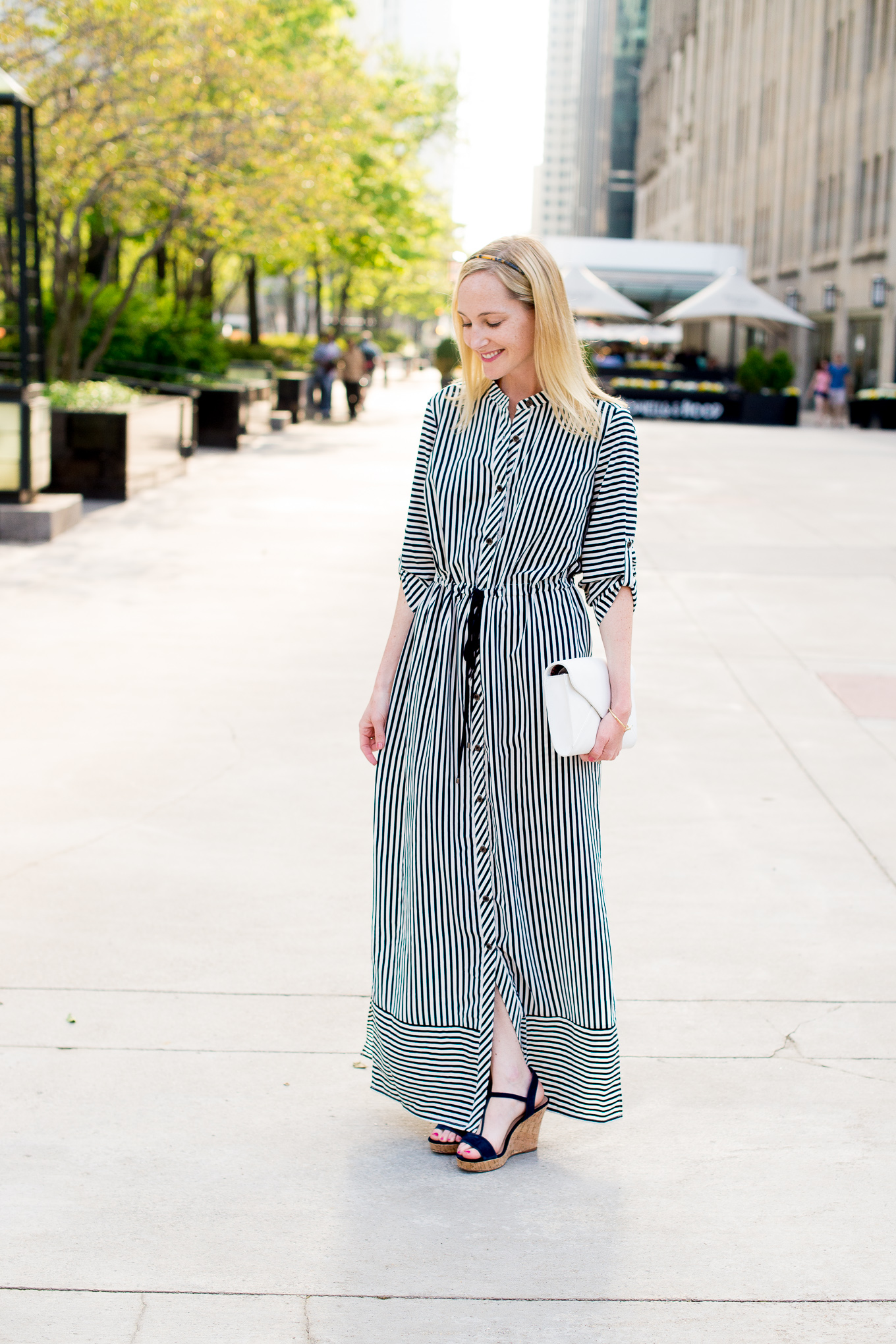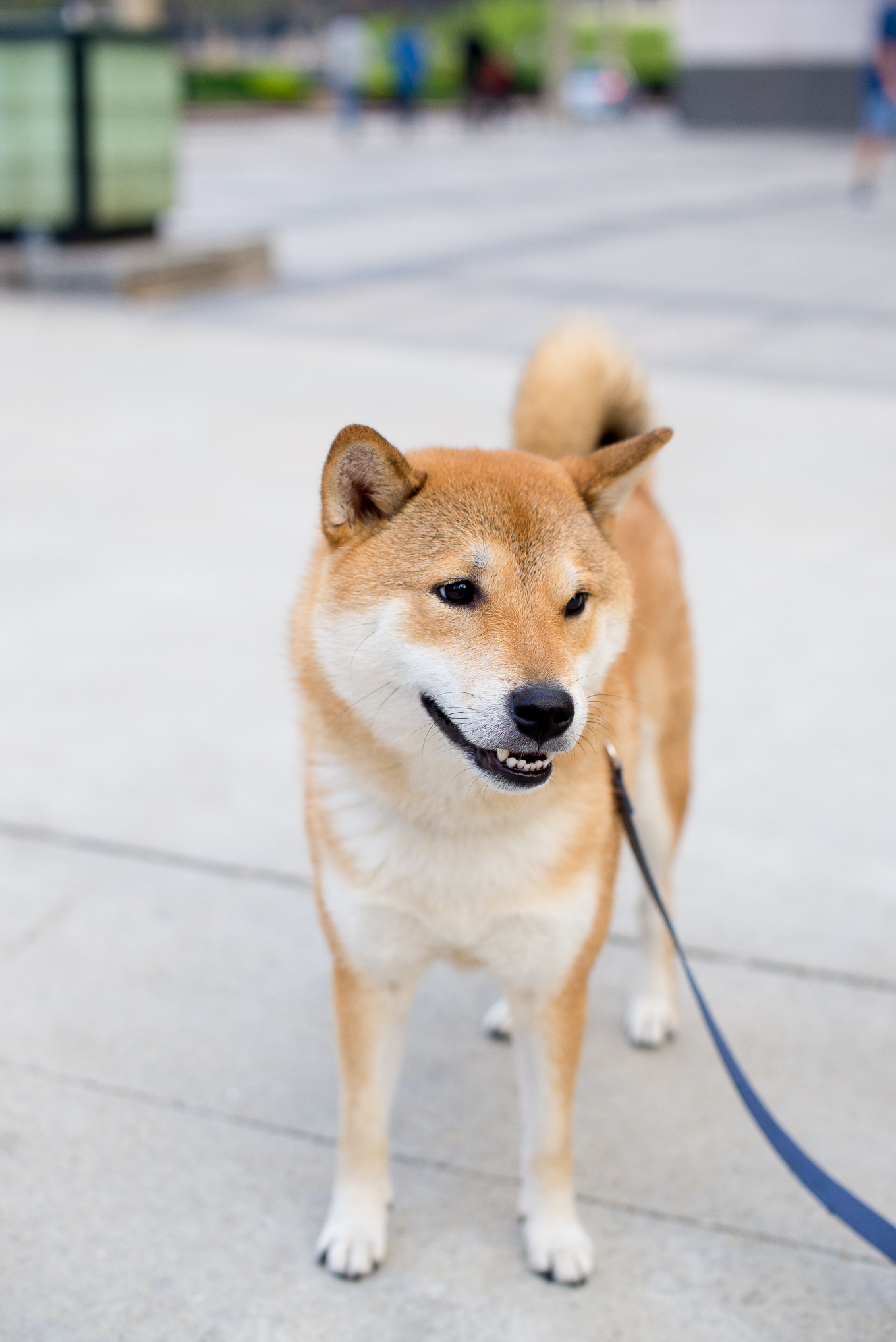 Oliver!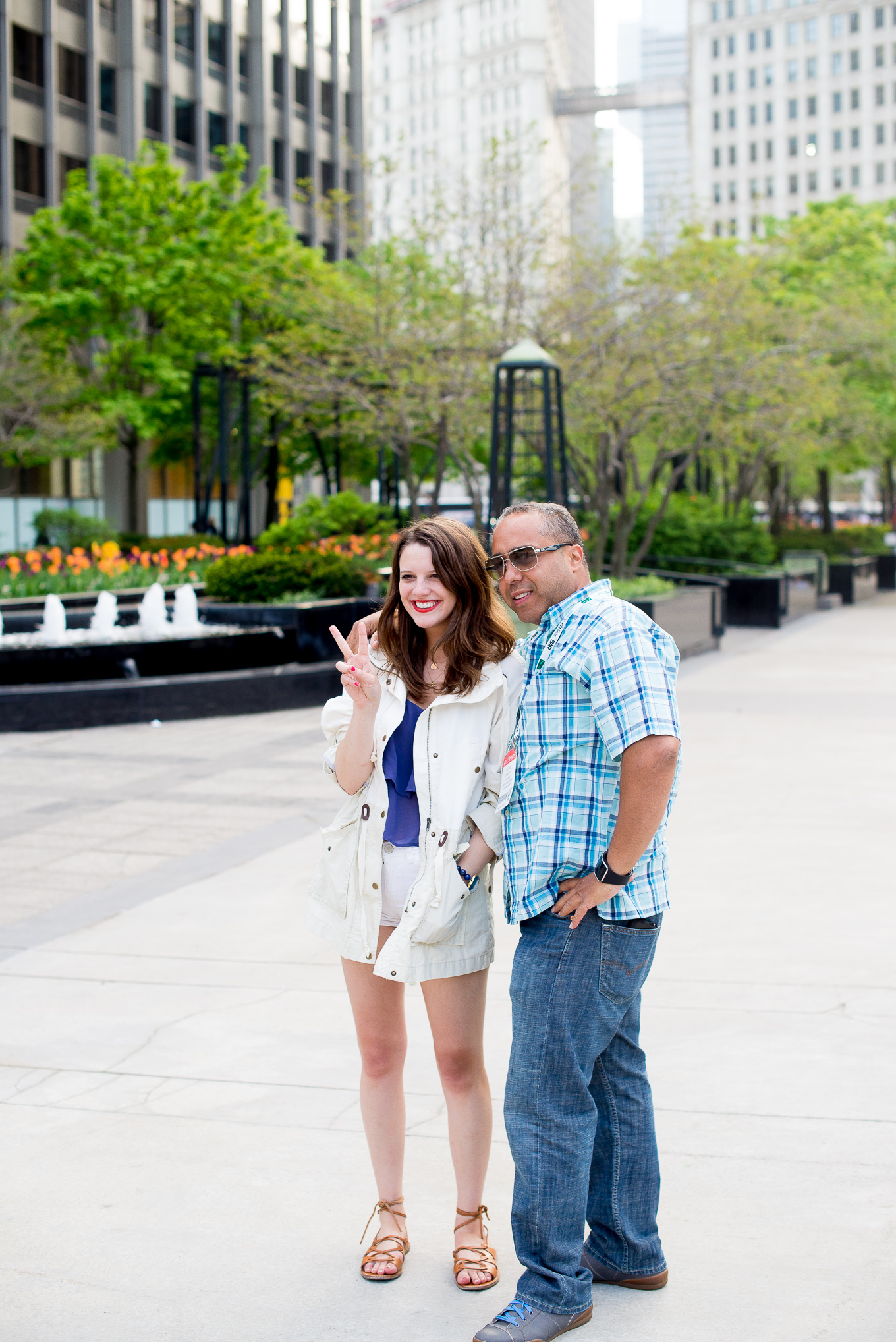 Just another rando…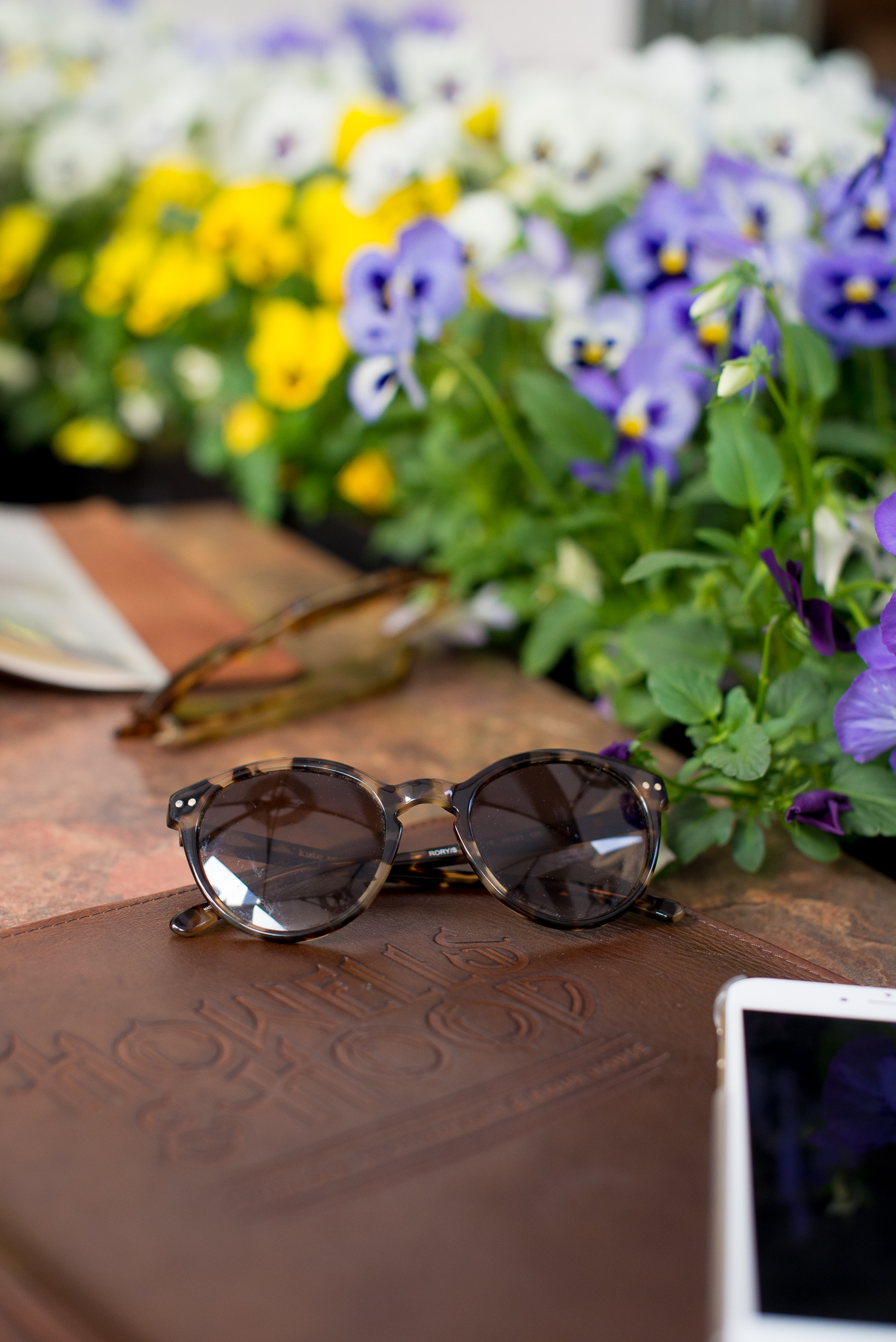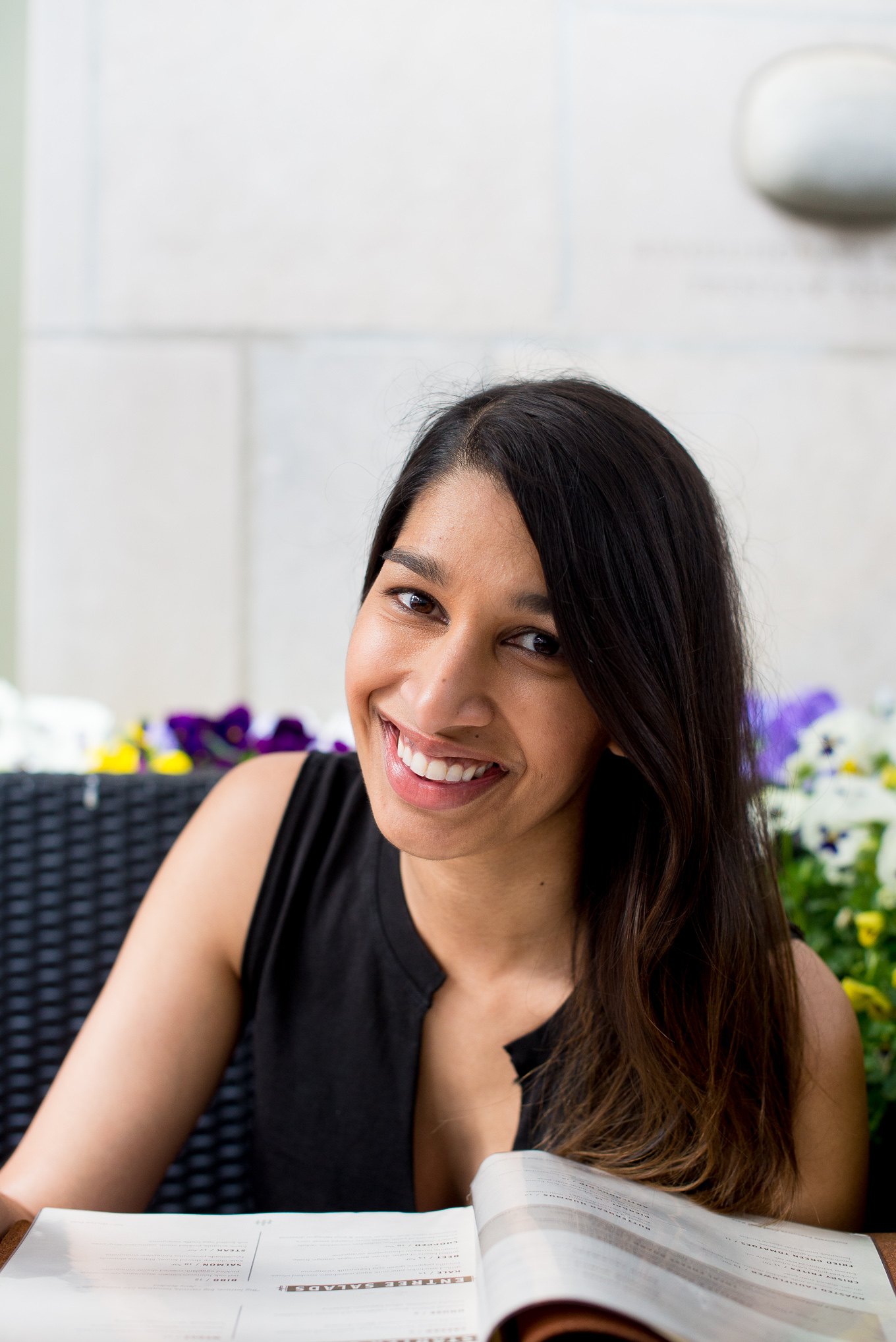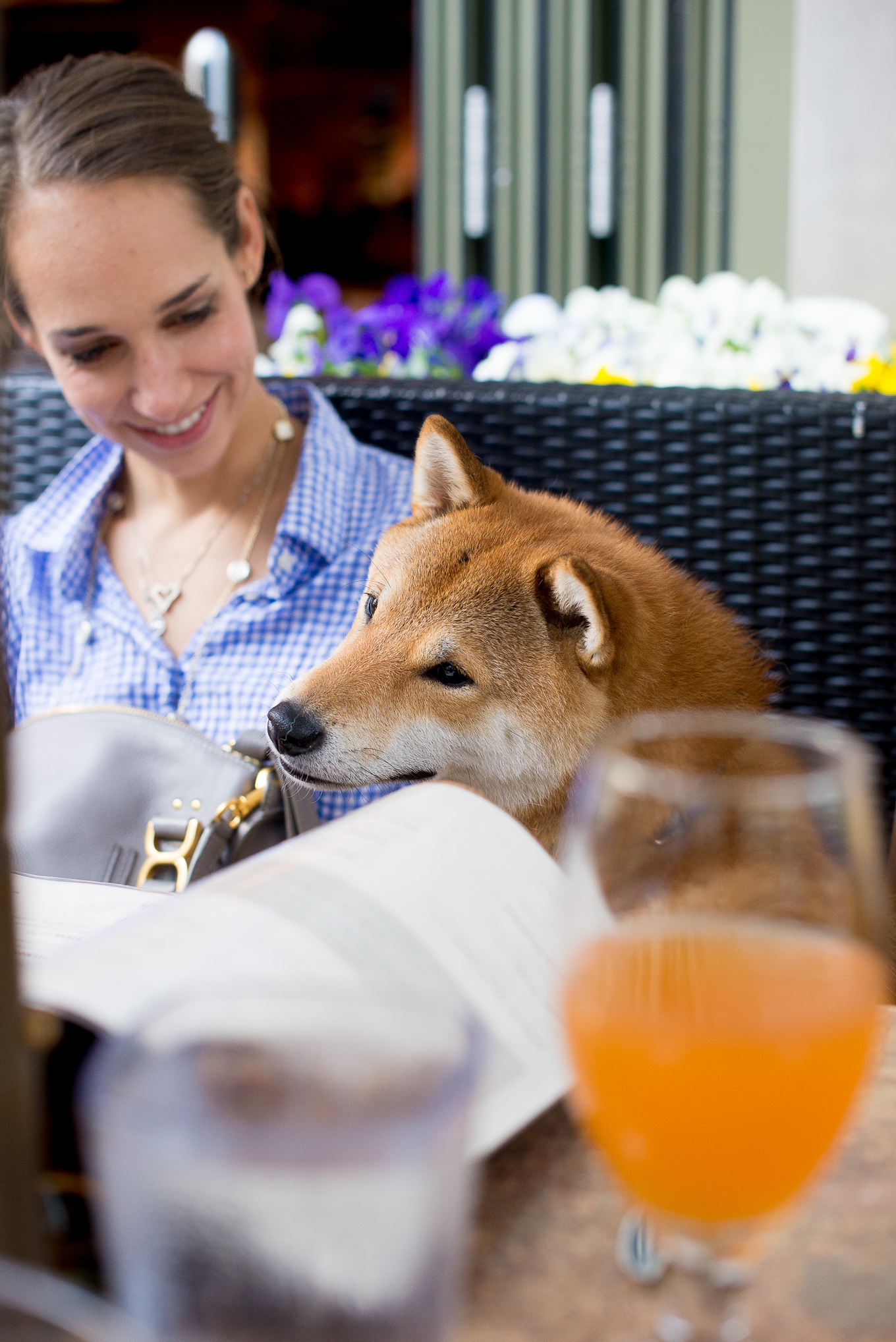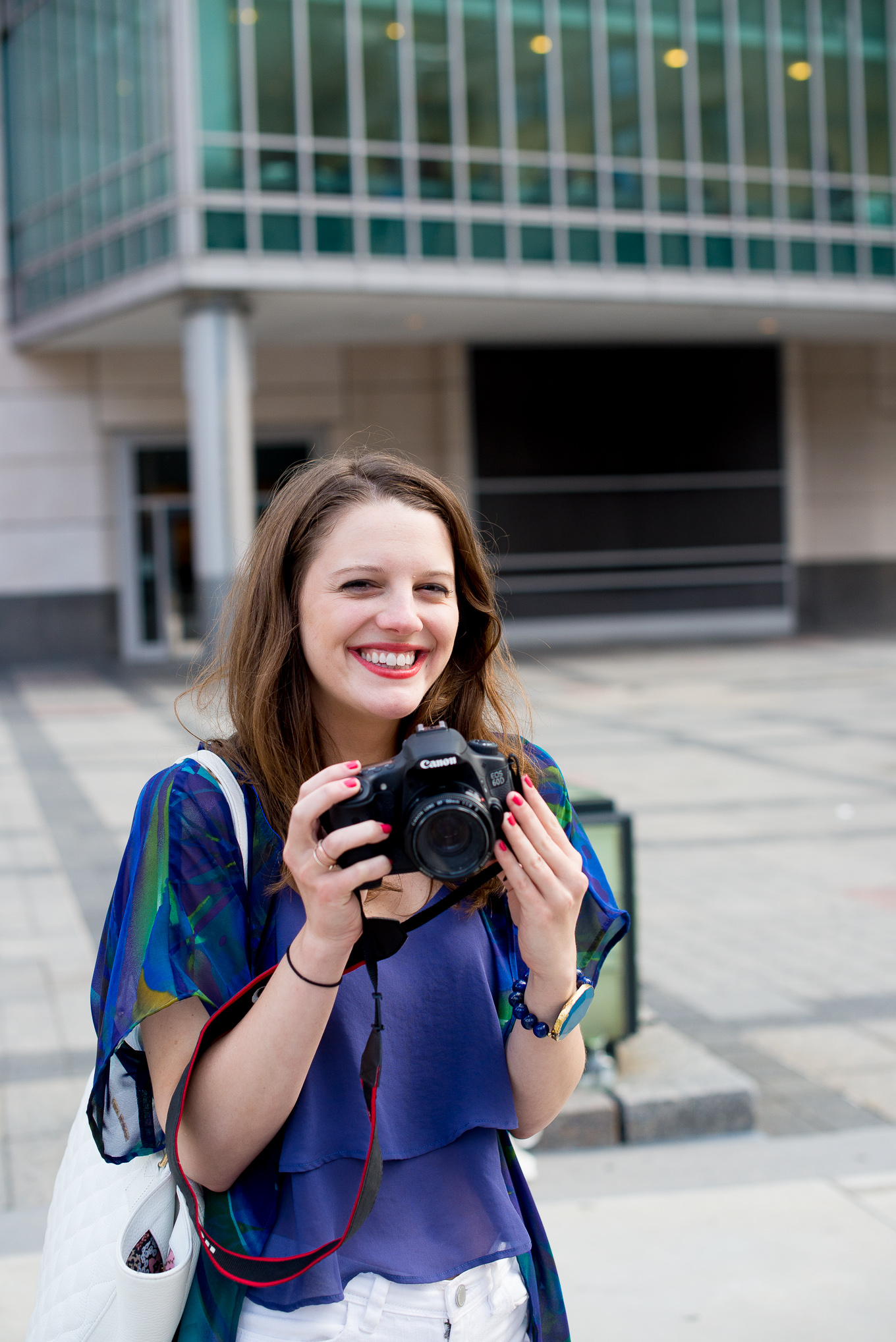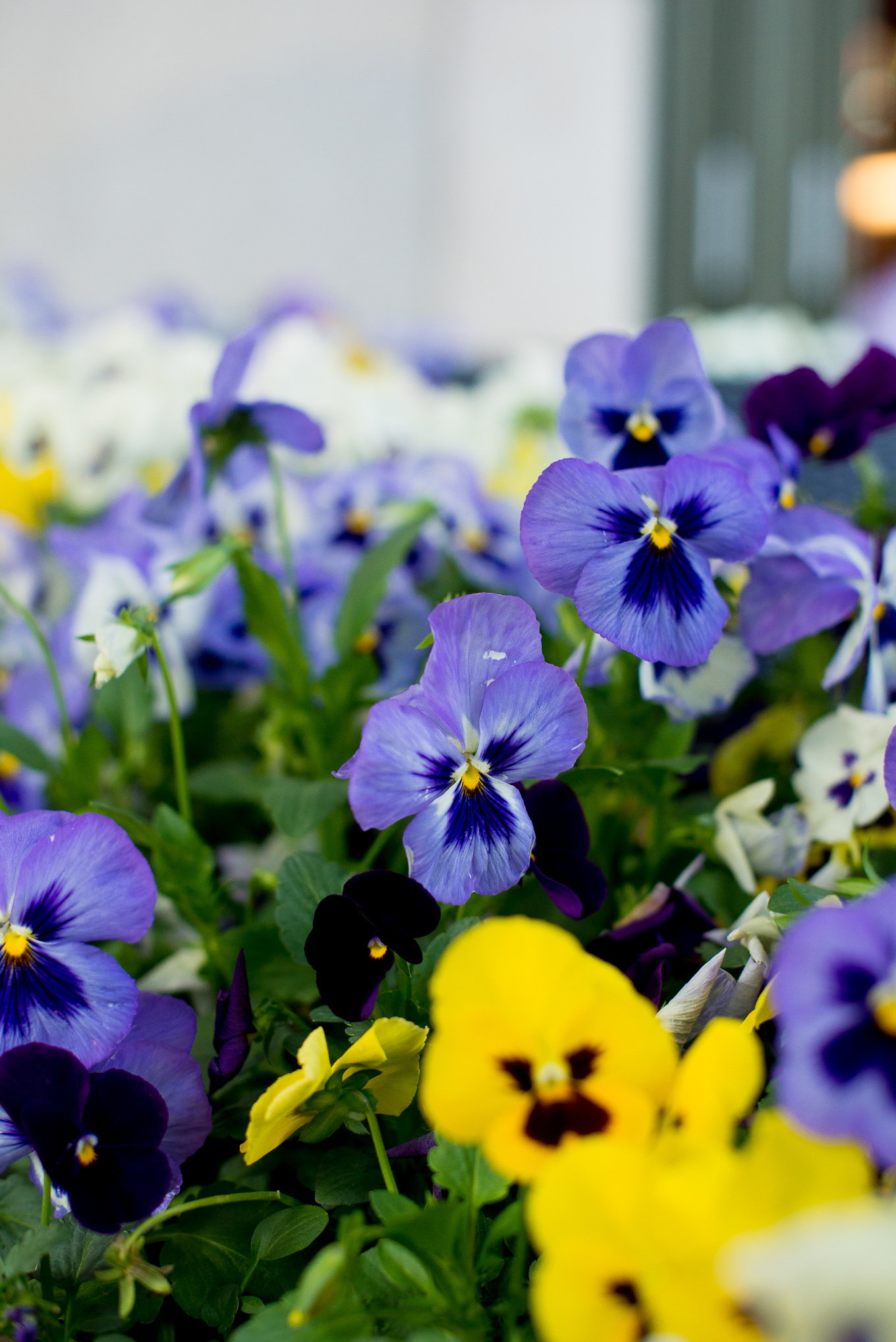 Photos by Blair of The Fox and She, Jess of The Golden Girl, and Shaheen of Lows to Luxe