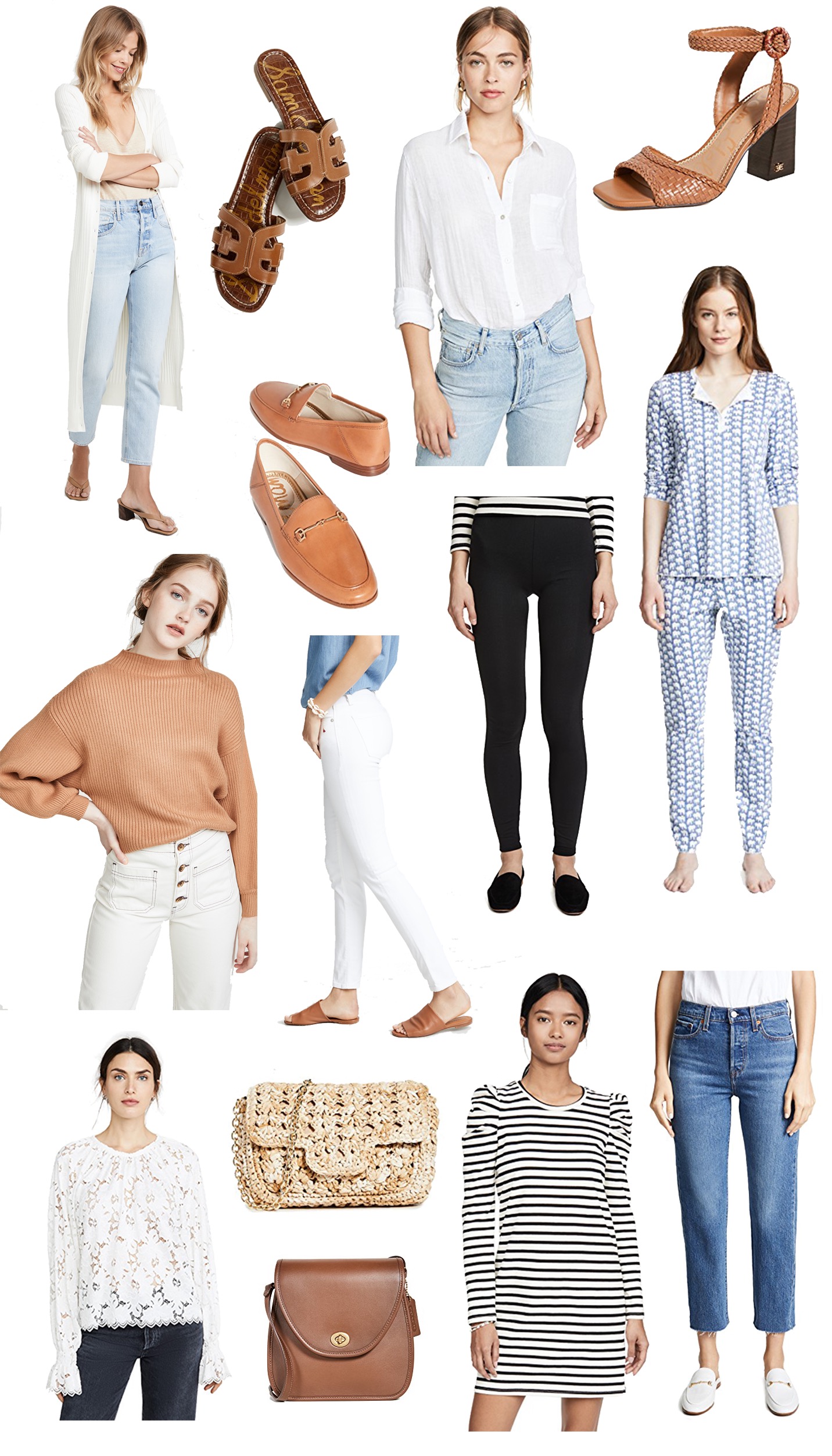 The Shopbop sale is on! (Now through March 8th, you can take up to 25 percent off, depending on how much you spend, and free shipping when you use code "SPRING.") If you've never shopped it before, you'd be surprised how many fabulous brands are included!
Before I get to my picks, I would definitely suggest browsing the following brands:
Hanky Panky: Incredible underwear! I only buy it during this sale, though, because otherwise it seems a little crazy. (Otherwise, btw, I buy Gap's Breathe bras and undies.)
Eberjey: Amazing pajamas + swim. Unbelievably soft.
Marysia: These scalloped swimsuits are GORGEOUS. The only reason I've never bitten the bullet on one is because they're not padded. :( But if you're someone who can get away without padding, they're stunningly beautiful and I'm jealous! (I should note, however, that Amazon carries some pretty great knockoffs. PADDED!)
Madewell: Man. Madewell's always been a go-to for me, but I think the brand has inched its way into my top three this year. ;)
Sam Edelman: Sam Edelman carries all the classics, from flats to pumps. Known for comfort, they're a safe bet for everyday and work shoes.
Tretorn: SO excited that Tretorn is becoming so popular! I had a pair in high school and college and wore them into the ground. (Lost them at the Clam Jam at Fairfield University. So sad.) Might be time for a replacement!
Mar Y Sol: The best spring/summer totes! I've had this one forever and bring it on every trip. Love that the sand falls right out of it and how easily it packs!
Tory Burch: I still have my Tory Burch flats and wear them all the time.
RAILS: I LOVE Rails. Their shirts are investments, yes, but you'll have them forever and they're wildly soft. Also great for travel, as you can wear them again and again and no one will notice. This classic one is my fave!
Coach: I'm only linking this bag because IT'S BAAAAACK! (And eligible for the code!)
Okay! Here are my picks:
Oh. My. Goodness. Have you always wanted this bag? Well, now's your chance… and it's eligible for the code! Coach, well done. Now please stop making bags with dinosaurs on them, haha.