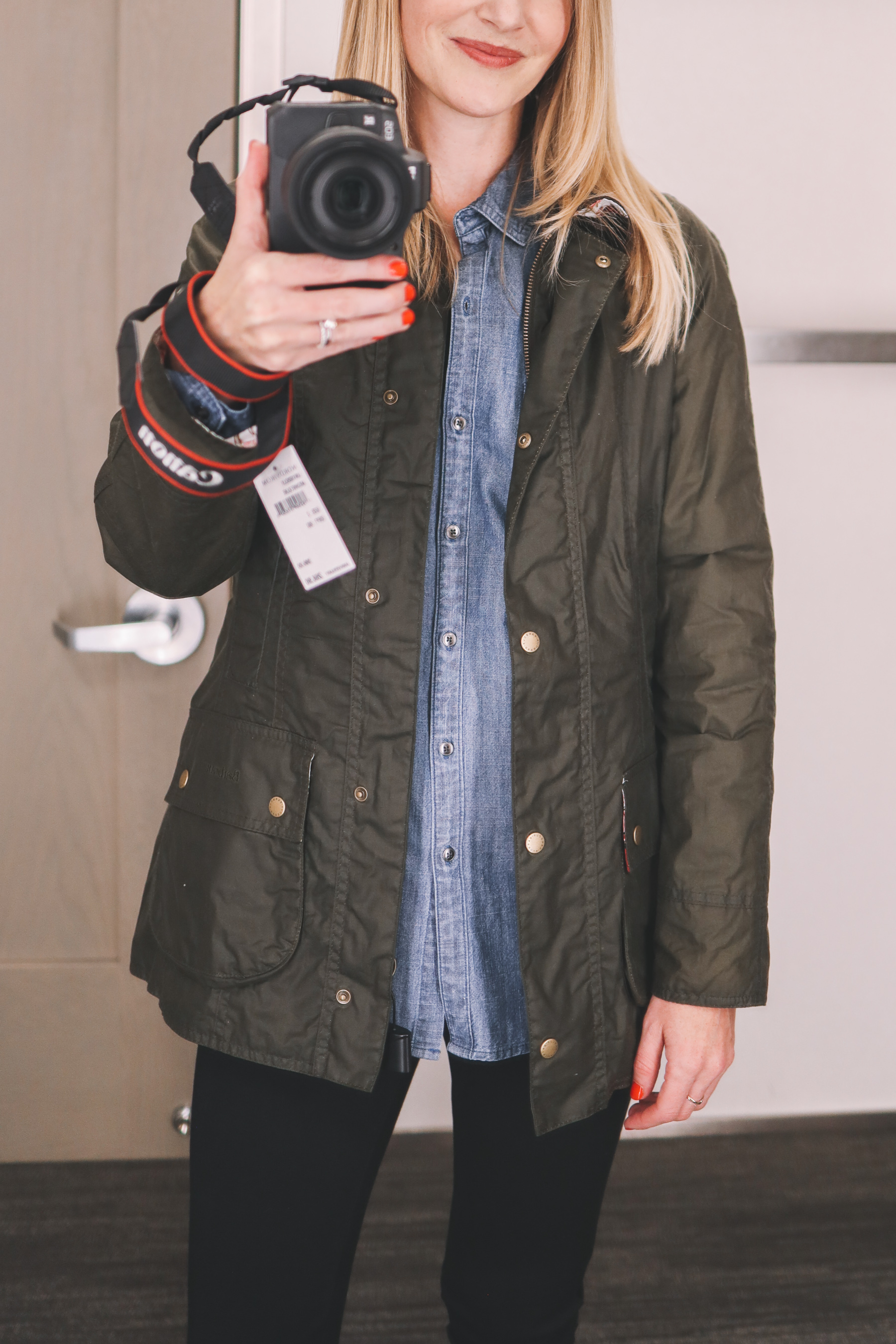 Barbour Waxed Coat with Floral Lining — $266.90 sale price; $399 after sale (Also consider this one, which is part of the regular Nordstrom sale section. I LOVE it.)
The Nordstrom Anniversary Sale opens to all cardholders tomorrow (Friday, July 12th) at 11:30 a.m. EST/10:30 a.m. CST! (Customers with "Icon" or "Ambassador" status can shop today.) Tomorrow, I'll post a carefully curated sale guide so shopping is actually FUN. (Mitch says that our tagline is "we're staying up all night so you don't have to." 😂) And I'll post "try-on" photos of the pieces I liked best in-store. Woo!
The most exciting part, though? As a thank you for supporting our blog (and us!), the Larkin Family is hosting a cash giveaway to shop the sale every day from now until August 4th. (The last day of the sale.) To kick things off, we're giving away $150 today and $300 tomorrow! As always, entering will be super easy and your chances of winning are HIGH!
To enter today's $150 giveaway, simply:
Look through the Anniversary Sale catalog and comment in the comment section at the end of this post with ONE thing you have your eye on (from the catalog)!
Include your e-mail address with your comment so we can get in touch with you if you win. Type it in the following non-spammy format: kelly [at] gmail [dot] com.
Edit: Congrats to Maggie M. for winning! Looking for another chance to win $ to shop the sale? Visit this blog post to win $300!
(Don't worry. We won't do anything with your email address! If you'd like to sign up for our daily or weekly newsletter, though, you can do that here.) Mitch will get in touch with winners via e-mail, and prizes will be "awarded" via Paypal or Venmo. Again, thank you for all your support, and for following along with our family. We love you guys!
Okay! Here's a sneak peek of some of my favorite products from the sale. ☺️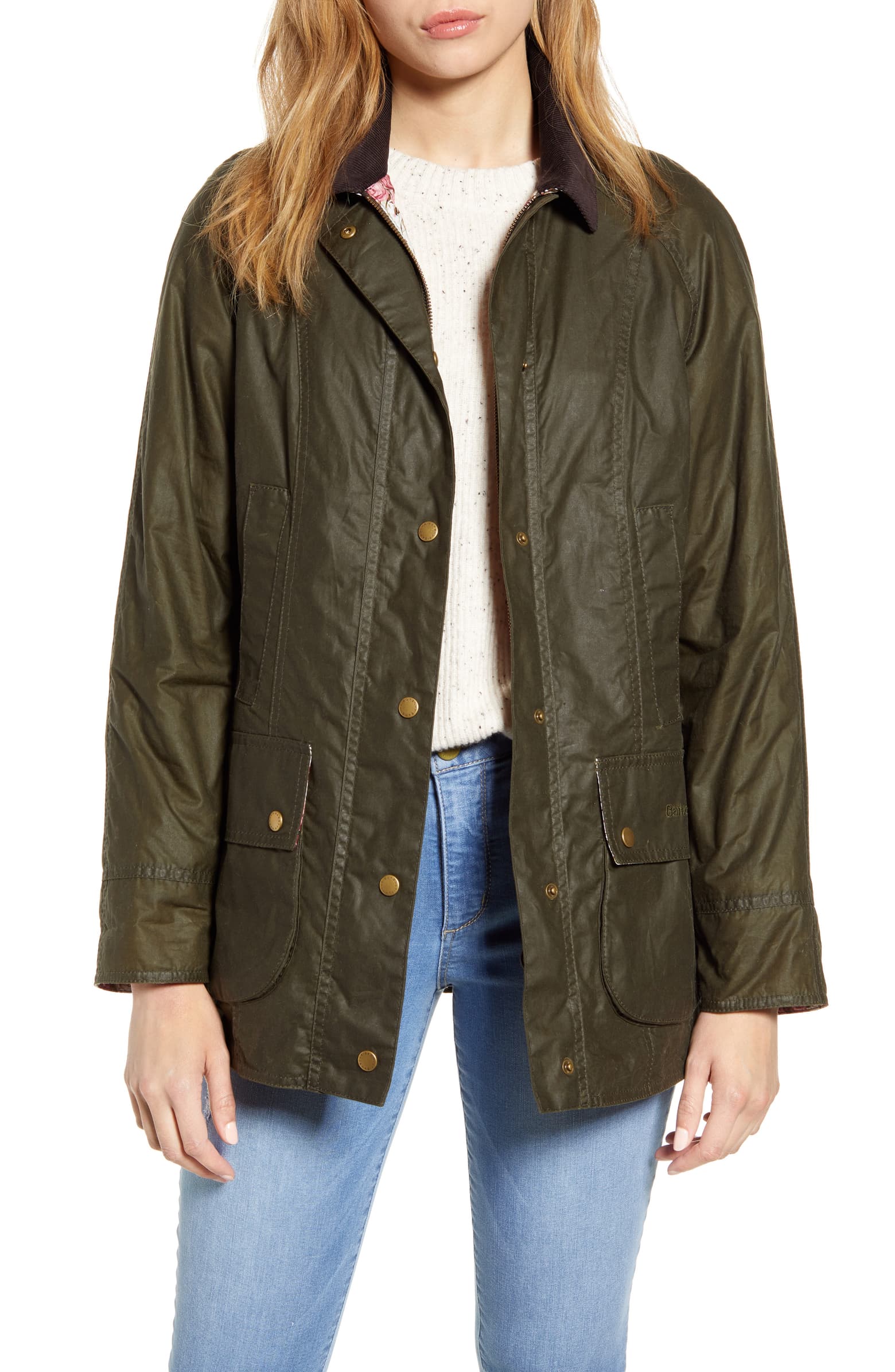 I tried on all the Barbour coats, and this one, by far, is my favorite! It features a similar cut to the classic Beadnell, but it has a beautiful floral lining that provides extra warmth and coziness, which is something the original does not have! I LOVE it. My biggest complaint with the classic Beadnell is that it isn't the warmest. But so excited that I'll be able to wear this one throughout the entirety of the fall!
If you're planning on buying this coat tomorrow, note that it runs a little small. I'm wearing a U.S. 4 here (which is my normal Barbour size), but I think if there had been a U.S. 6 available, I would have gone with that.