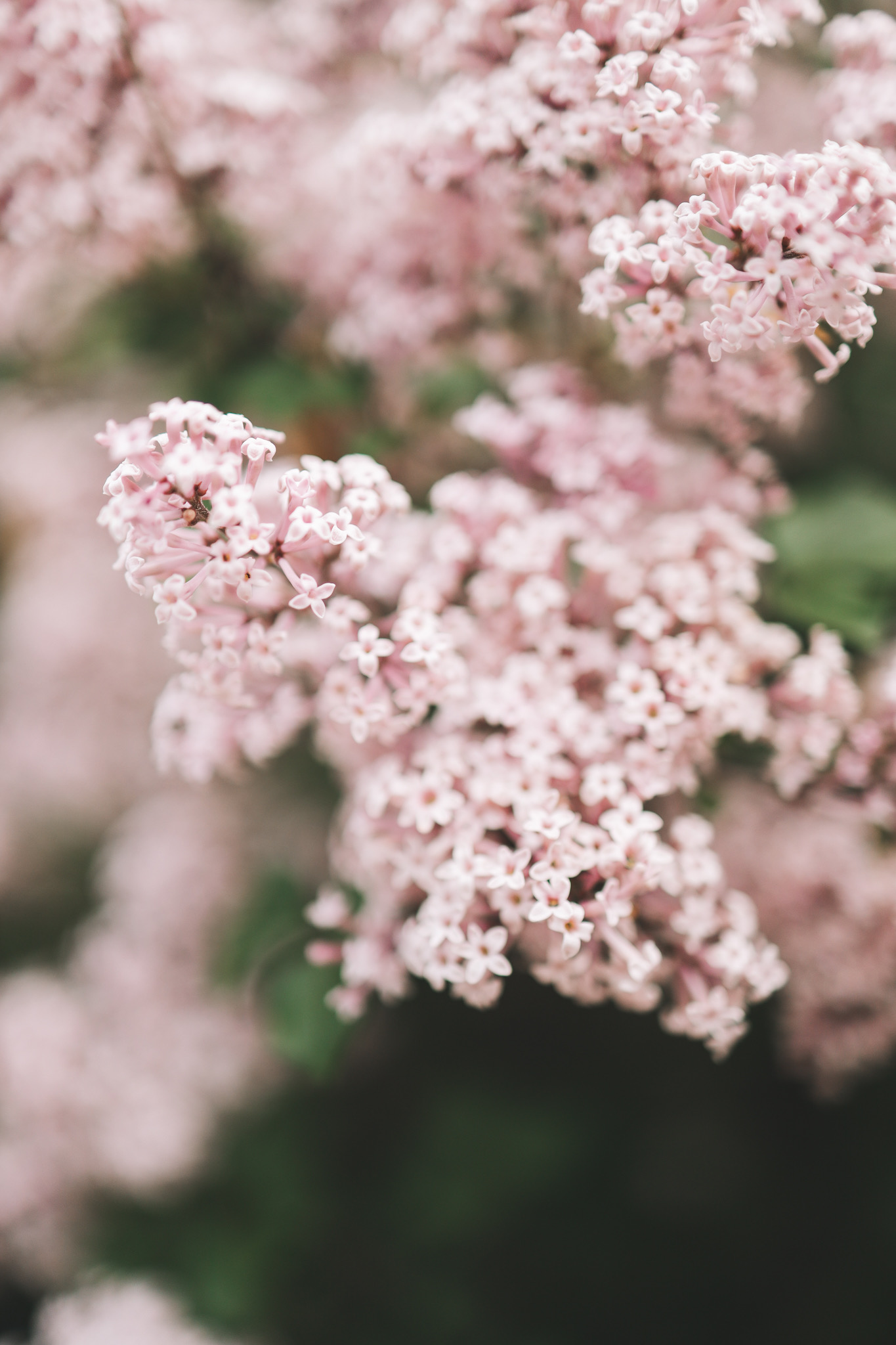 It's a new week! Here are the first things that come to mind today:
WE ARE SEEING THE GIN BLOSSOMS AND THE BARENAKED LADIES! We have truly terrible seats. But I can't tell you how excited I am about it. My brother and I were the biggest Gin Blossoms and Barenaked Ladies fans in high school/college, and the songs bring back great memories of growing up and parties down the Shore. Definitely wish Patrick were coming but he'll be busy with a newborn, which is even better. ;)
I give Negative Underwear an A+. I've loved and bought Gap's Breathe line (particularly these briefs) for a long time, but I needed to replace, and decided to try Negative after reading so many positive reviews. (Ha.) It's far exceeded my expectations! It's wonderfully comfortable, extremely well-made, and simple yet pretty. The fit is great, too. If you need to replace, too, I highly recommend. :)
HAPPY BIRTHDAY, AUNT MICHELLE! Aunt Michelle is just the most wonderful person. She has been the biggest cheerleader of our little family over the years, and is always so amazingly thoughtful—especially with our girls. She makes their lives so special, even though she's all the way on Long Island, where my family is originally from. She's a constant reminder that there is nothing more important than family. ♥️ Happy birthday, Aunt Michelle! We love you!
Awesome friend updates:

KRISTA HAD HER BABY! Krista, I'm so incredibly happy for you. Congratulations! I will always remember sitting at Blue Door Farm Stand and you telling Jess and me that you guys were thinking soon. And now here you are! Here's to a lifetime of love and happiness. Life will never be the same, in the best possible way. Sending love!
Jess launched a dress collaboration with Elisamama! YAY! This is so fantastic. You may remember reading about Fisayo's amazing company int his blog post, and I am so in love with Jess' collab! (The "June." **Crying.**)
Mackenzie is pregnant with her third! Eeeeeeeeee! Mackenzie's family is just the cutest and I can't wait to follow along with them on this adventure. THREE UNDER THREE! And you know that he/she is going to be absolutely adorable.

Emma told Mitch he would take the family to Disney World if she learns her times tables and he's freaking out because she's making swift progress. Girlfriend is motivated. And every time she masters a new one, I see Mitch shaking in his boots. Whoops! 😆
My sister-in-law had a layover in Chicago and came for an afternoon with her friends, and it was the best. It was such a lovely unexpected surprise, and Mitch and I had a great time (laughing hysterically) over drinks with them in the kitchen for a couple of hours. I really hit it out of the park with my sisters-in-law. Three out of three? Feels too good to be true!
Lucy now responds to yes/no questions with "no" or "totally." It's hilarious.
Turn on the tunes right now if possible. This is a tough time of the year—in Chicago, at least. While we've had a few sunny days, the last week has been exceptionally dark, rainy and cold. I've been defeating the gloom by leaning into hygge practices, particularly turning on soothing music throughout the house. My favorite for all-day tunes are French cafe and bistro music as well as "Jazz Pop Covers." Really makes a difference.
My favorite sweater-sweatshirt is on crazy sale and it's selling out quickly. It's so good. It's an elevated sweatshirt made out of the nicest material, and it's machine-washable. Runs big; size down!
THE BINKY FAIRY IS COMING. Have you heard of the Binky Fairy? When a toddler needs to give up their pacifiers, they place them in a bag and hang them on their night stand or door knob, and the Binky Fairy comes while they're sleeping. In exchange for the pacis, she leaves presents… and the whole family has a celebration that evening to celebrate the toddler becoming a Big Kid. Lucy is thinking that she'll be ready next week. Wish us luck. This could either be a huge success or a total freakin' disaster. ;)
We're without school for Lucy for the next month. 😬 We have a gap month between Lucy's current one and her new one, and it's going to be… something. 🙈 Lucy loves school and wants to be doing the same things her sister is doing, and I'm a bit worried about how it's going to go for her. It's also hard to get anything done, work-wise, with our little Goose tornadoing through the house seven days per week, haha. Tag team and out-of-the-house activities for sure, but wish us luck!
I think I'm slowly going to go "clean" with (some) beauty and household supplies. Slowly… as I use the old stuff up… and I'm not going to drive myself nuts over it. There will be things that aren't "clean," and that's fine, in my opinion. But why not try to transition? Fewer, better products. (Have you heard of Matter at Target? Shaheen told me about it and I'm definitely going to try once we run out of essentials!)

Speaking of beauty, it's time to load up your Sephora cart to get ready for the upcoming sale on 4/1! (Use code "SAVESPRING" to take 20 percent off your entire order, and 30 percent off Sephora Collection products.) Above are my faves!
Mitch and I had the BEST date night on Friday. We went out to dinner downtown and then saw the band Porches at House of Blues. We don't know why but it was absolutely magical, and we think it may have been our best date night ever?!
I've been wearing my AGolde Riley jeans again and I'm loving them. (You can find them at Agolde, Tuckernuck, Shopbop, and Jenni Kayne too.) I had honestly kind of forgotten about them—they were tucked away in my bottom drawer—but I was with Shaheen recently and she was raving about them. I actually have two pairs so one is going to Jess!
School uniforms have made life better. Oh my gosh. Growing up, I wore a school uniform, and I loved it most of the time. It minimized comparison and competition regarding fashion, allowed students to focus on school, and saved families a lot of money. All of this still rings true today. We own two pinafore dresses, two skirts, five shirts and a handful of tights… and a gym uniform… and that's IT! Emma can dress herself in the morning since putting together "outfits" is super easy, and she no longer asks for (and seemingly no longer thinks about) trendy things like flippy sequin shirts, sparkly shoes or character clothing. I also love that I have way less laundry. Yes, Emma has weekend clothing, but not that much!
Noodle loves these dog treats, and they've totally fixed her stinky dachshund breath. Dachshunds are notorious for bad breath, as the breed is very prone to tartar buildup and gum diseases. Dental care is hugely important, but in Noodle's case, so are these treats. What a nice change, haha.

Today is the last day of the Jenni Kayne sale. I LOVE Jenni Kayne, but yikes, the prices. The quality is off the charts, though, so I do buy during sales. Through today, you can use code "INBLOOM20" to take 20 percent off the entire site. My recommendations are the fisherman sweater, the iconic mules, and the shearling-lined version (which I use as house shoes/slippers). I've also had my eye on this leopard skirt for literally years and might upgrade my old J.Crew Factory one.
"One Home Project Every Day" update: I need to warn you here, haha. I am in FULL-FLEGED spring cleaning/organizing mode over here. I also think it's coinciding with the "end" of decluttering for the Larkin Family; with the exception of the garage, we no longer have any junk or unused things in rooms or closets. It's a wild—and freeing!—feeling. I think the general idea with decluttering/organizing is that people tend to be far more successful if they fully declutter first, and then purchase the necessary organizational products… because who knows what bins/baskets/containers you might find while decluttering and be able to repurpose! So yeah. I'm in the fun stage right now: Putting the things we actually use into containers, labeling them, and making them look lovely. Yes, I'm crazy. 😆 My sister-in-law and I kid that organizing is how we manage our anxiety as moms. (But actually.)

I cleaned out and organized the freezer. Our freezer has always been a disaster but I tackled it yesterday and I love that I can see all the food, thus preventing waste and overbuying. I use these 12-cup freezer-safe containers and these 16-cup freezer-safe containers. (We also use them in our "pantry" closet.)
I finished washing all the outdoor couch cushion covers. I need to take a bow on this one. This took a long time, as they all needed long soaks in Oxyclean and some of them needed to be bleached. Halfway through, our washing machine bit it, too. But I finished the job! I'll pack them away until the warmer weather arrives, but this project got me psyched for the summer!
We're working on the front garden! Mitch pulled out as many leaves as humanly possible. This was quite the endeavor, as the front garden is full of ivy and boxwoods. Took him two days, but looks fantastic. Next up is mulching. Then flower-planting on May 1st! Our other idea is planting impatiens in our blue and white planters and placing them around our property. Need to drill holes in their bottoms first, though. Hmmmm…
Garage: We're still donating/selling/discarding three things every day, and we're starting to see progress. Mitch is seriously on a roll with Facebook Marketplace. I'm so impressed! He sold a stroller, a smoker and a kids' bike just in the last couple of days. Not for a ton, but hey, it's something!
Mitch also sold an unused kids' table and chairs. And we used the money to buy this rectangular one so it can fit nicely against the wall in the playroom. The girls are so happy and use it constantly.
I fixed my broken closet door with a hot glue gun. There was just this one tiny little piece that kept breaking off, and it dawned on me that since it has no moving parts, I could likely hot glue gun it. Totally worked! It's been a week and I'm really enjoying the fact that the door finally stays closed without me fiddling with it.
I started organizing the linen closet in our primary bathroom. This closet is a little tough. Not actually sure it's even a linen closet. It's too shallow to store towels, which is fine because we keep our stuff in the actual linen closet downstairs. So we currently just use it to store toiletries and cleaning supplies. That said, it's a MESS. So I ordered these white canisters from Amazon, and these Amazon labels. (For spices/food, I want containers to be clear so I can see when I'm running low. But for bathroom supplies, I usually like them to be white because it makes things feel more orderly—with the exception of containers for neutral-looking products like q-tips, cotton balls and these organic tampons. For that stuff, I use these clear glass containers from Target.)
I fixed the washer/dryer. Okay, I should be honest here. I called my dad and he walked me through how to fix it. Teamwork! 😜 Thank god, though. Because I was about to cry.
We put our new black nightstands (part of a collaboration with Birch Lane!) in place, and moved the Birch Lane Penelope ones (which we bought for our last home!) down to Emma's room. I can't get over how good they all look in their new homes! So happy. Our new nightstands come in a smaller size, too, in case that works better for your space.
I beautified the coat closet with these Amazon bins. No closet left unorganized! Is this getting a tad obsessive? Yes. Am I okay with it? Yes. :)

Kate Somerville is on Amazon. I'm a diehard fan. My favorite products are ExfoliKate, Goat Milk Cleanser, and DeliKate Recovery Cream. Though I am very interested in trying the retinol moisturizer and may do so when my retinol runs out! (Update: I tried it. It destroyed me. Do not try if you have sensitive skin, too, haha.)