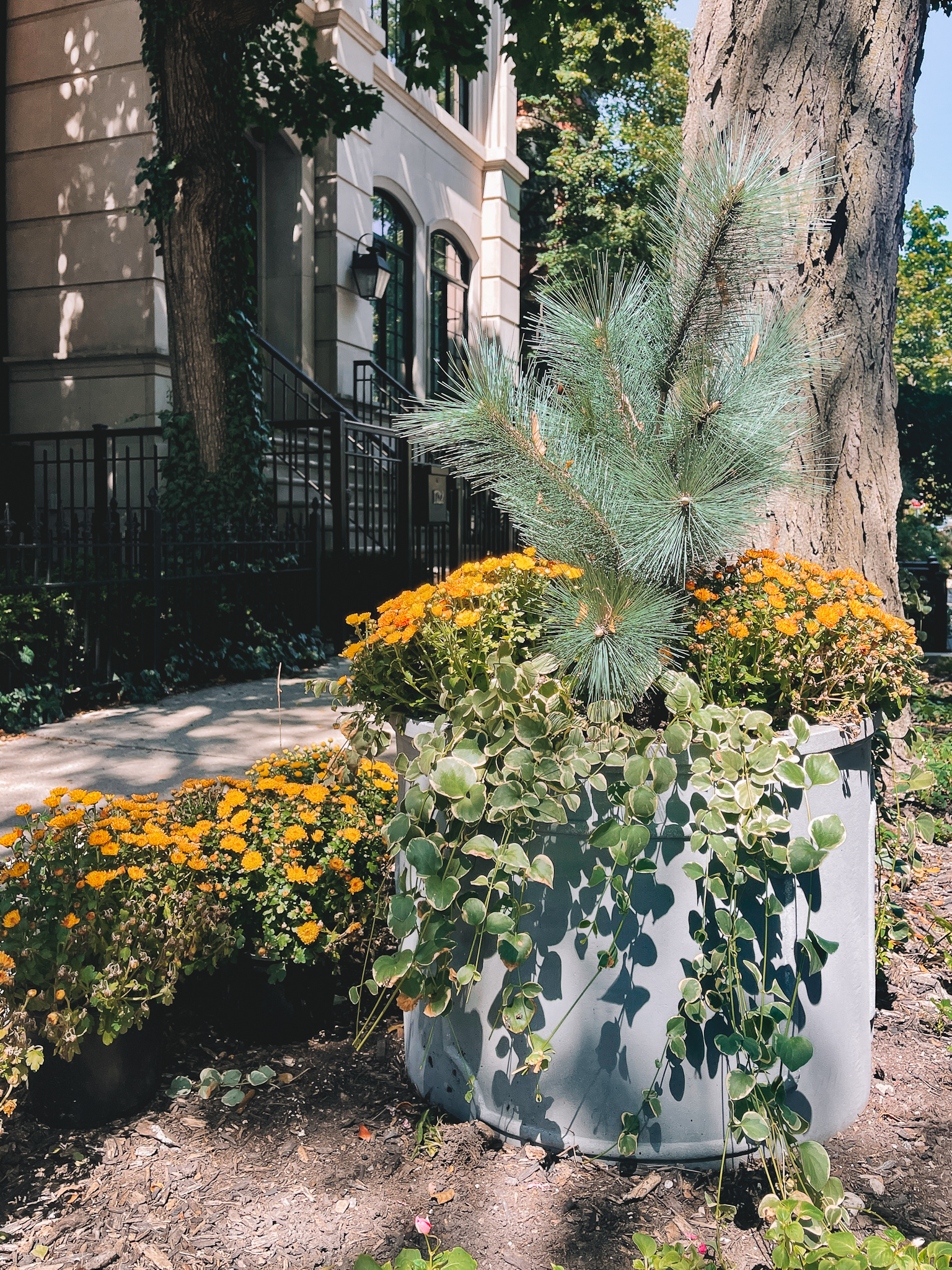 Hey, guys! Checking in. :) Here's what's on my mind right now:
Lucy and I are home sick together. Hence why I've been a little MIA blog-wise. Thankfully, we continue to test negative, and my brother says it's undoubtedly just a virus. The beginning of school will do that to you. But man. We've been spending a lot of time snuggling/sleeping on the new couch. (We have the Harris in "Sesame." Blown away by the quality and comfort. There are a bunch of different sizes to choose from depending on what your space is like! We have one of the sleeper versions to add functionality to our home while hosting. It's been awesome.) Aaaand that's about all we've been up to, haha. As I write this, Lucy is actually still asleep… which is awesome. Hoping she wakes up having turned the corner!
I took too much Sudafed and I currently feel insane. 🤪 That is all.
We took the girls to Portofino on the Chicago River this past Saturday and it was the best. Have you been?! It's not a new restaurant, but we didn't know it existed… and WOW. It's a gem! It's absolutely beautiful and situated right on the river—and the pizza is excellent. Very much like Stella Barra. (RIP.) The next time you're in Chicago, give it a try.
Our bedroom rug is on sale today! I love this thing. It was definitely out of my comfort zone, but I'm so glad we went with it. Over the last few years, I've learned that with a traditional home, incorporating a few pieces here and there that aren't overly traditional helps things look and feel less grandmother. Not that grandmother style is bad; I'm clearly a Coastal Grandmother at heart! 😉 But it seems to be all about balance. We have it in "Ivory Multi."
This story about an alligator that is now an emotional support animal is WILD. Seems like a recipe for disaster, and very irresponsible?!
I'm going to be taking Lucy to Rosemary Beach in October. My parents decided to rent a place, and I'm really excited to spend some time with them, my brothers, and my nephews. Lucy also adores one-on-one time, so I think it'll be a really special experience for her. ♥️
Emma and I had an amazing mother/daughter day this past Sunday. Lucy had started to feel sick, so I got Emma out of the house for a few hours. First, we went to La Colombe for "coffee." (We just order her cold milk and put it in a coffee cup so she feels grown up, haha.) Then we went to Monica & Andy, a Chicago-based children's clothing company, and Emma shopped for well over an hour. (How cute is the hydrangea line?!)
I finished an epic Christmas present for the girls. Emma and Lucy are really into Barbies right now, but the ones we have are all pretty much naked, haha. So Emma recently told me that for Christmas, she'd love some new clothing and accessories for the dolls. I've found that most branded Barbie clothing and stuff on Amazon isn't the best quality, so I went to Etsy for some more options. HOLY! These are going to be the best-dressed Barbies in town. (PS: I love children's toys and I'm also kind of nuts.) This is my favorite seller, but I have lots others; putting together a blog post about it today!
These perfect Madewell shearling-lined mules are 40 percent off with code "LONGWEEKEND." I wear mine around the house as slippers right now but will transition them to outdoor shoes once the weather cools! I also love these shearling-lined sneakers.
Amazon finds:

Home:
Fashion:
Beauty:

Hairdryer Brush: Okay, so I haven't tried this… but I keep hearing about it from friends! Apparently its functionality is comparable to the Dyson Air Wrap. (Btw: My Air Wrap, which is an older model, is back in stock and on sale!)
Rescue Shots: I've been raving about these for years because they're magic. Turns straw hair into silk. And they're so cheap!
Ilia Mascara: I'm trying to switch to clean beauty products as I run out. Recently switched to Ilia mascara and I'm hooked. Love that it also looks nice on a countertop.

One Home Project Every Day:

I donated the last of our baby books. Lucy hasn't read them in months; she only wants "big girl books." The end of an error! *Sniffle.*
I organized the under-the-sink cabinet with these bins. Wow. I have one for trash bags, one for towels, one for sponges, and one for reusable tote bags. What a difference! Here are the rest of my organizing favorites via Amazon.
I did all the laundry. I know I put this on here every week, but it's a feat, guys. My family apparently wears dozens of outfits every day.
Mitch is fixing the playhouse. The wood had started to rot on the roof, so it's under construction with some guidance from our father-in-law. The girls play with it so much; need it to stay together for a few more years!
My mother-in-law started planting mums in our planters. (Similar here.) We're going real this year. I know. CRAZY. Lisa was here for a couple of days and adores gardening and asked if she could do it. Thank you, Lisa! They look beautiful.
Mitch bought a speaker on Facebook Marketplace in my office. I play jazz whenever I get the chance to work! Which hasn't been very often these days. 🙈
I donated old backpacks. My parents always let me get a new backpack every year when I was a kid, and Emma and Lucy were so excited about getting flower backpacks this year. Hopefully another Emma and Lucy will find their old monogrammed ones, haha.