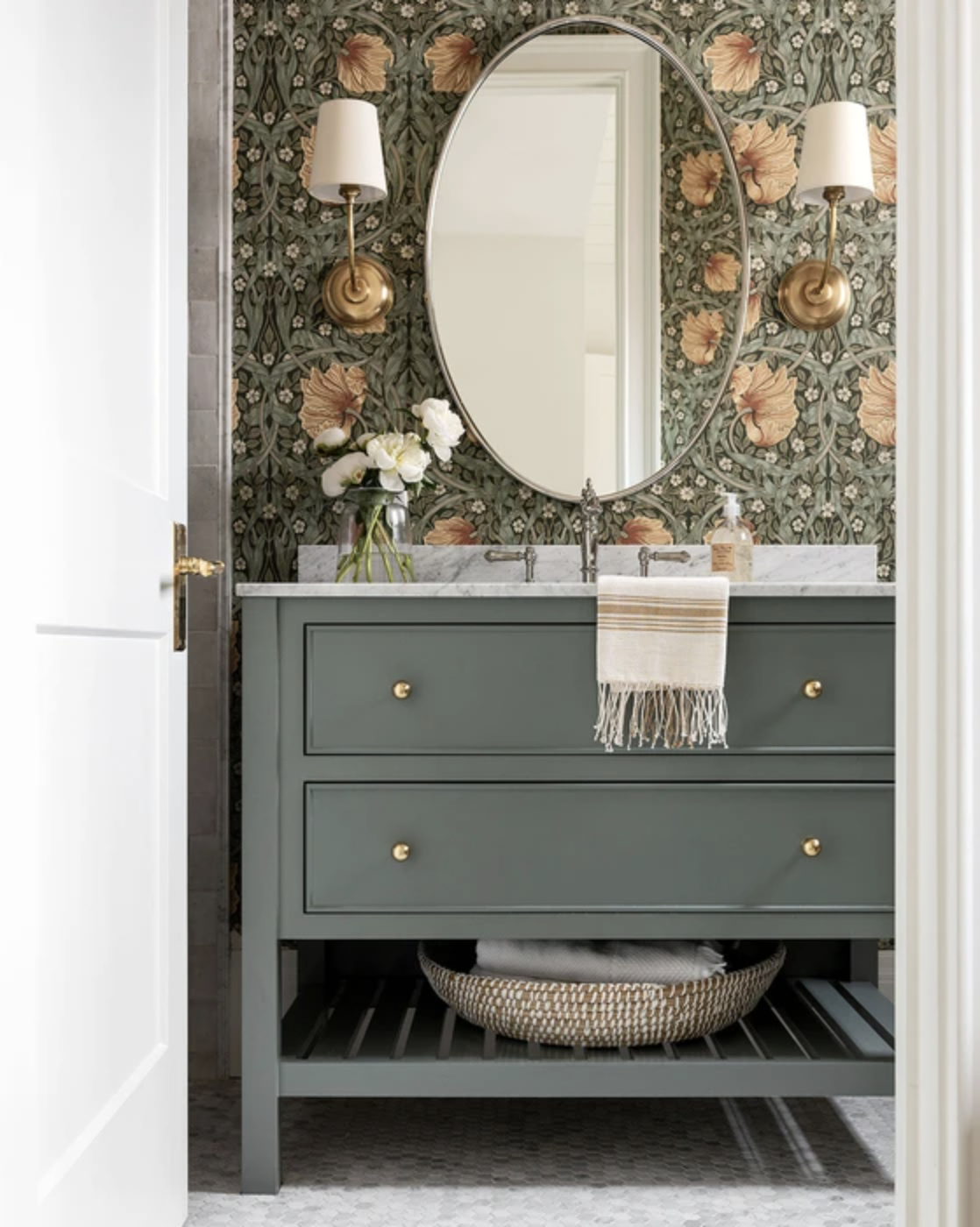 Bathroom vanity paint color inspiration
Hey, Friends. :) I fell behind on life last week, so I took a few days to get things back in order. Feels great to start the week with a tidy home and a clear head! Here are the first 10 things that come to mind:
I had the nicest time with some of my Chicago mom girlfriends over the weekend. I think it was my first time going out with friends since the pandemic started! We went to Middlebrow, which I can't recommend enough. Everything is outdoors, and the pizza, bread and beer are out of this world. At the end of the night, the restaurant sent us home with bags of fresh bread because they needed to get rid of it. So lovely!
Mitch and I took the girls to Montgomery Ward Park again. It's located at Erie and Kingsbury Streets along the Chicago River, and it's just the most picturesque place for families. There's a restaurant with outdoor seating that overlooks the river, and a huge grassy hill for picnicking. Go!
While walking home from the park, we passed the fertility clinic we visited countless times while trying to get pregnant with Emma. It was such a surreal experience to be back… now with two little girls in tow. 😭 I wasn't actively avoiding it; it's just very much tucked away in a part of the city we don't have a reason to visit. Still, I couldn't help but think back to all the times I spent crying in the car after appointments, wondering whether it would ever happen for us. Grateful for modern medicine and the medical professionals who made it all possible. ♥️
Read: "Burnout: Modern Affliction or Human Condition" from The New Yorker. I haven't read it yet but it's bookmarked for tonight.
"Master of None" Season 3 is out on Netlix. So much has happened with the producers and cast since the show's inception, and I'm really interested to see the direction they took with this season.
"One Home Project Every Day" update:

I deep-cleaned the upstairs of our home over the weekend. It needed it! I also carried out five or six bags of unneeded kids' gear to be donated. Hallelujah!
I put together some cute flower boxes for the playhouse. I used these flower pots, these little foam guys, and these faux hydrangeas. Can't wait for the house to get a fresh coat of white paint and install some cute cedar shingles! (Does anyone have any tips on that? Mark my words: It's going to be a disaster. We're the least handy people I know!) I also bought this door mat and this sign for it. Ignore the main image. 😆
I switched Emma's closet over to spring/summer. This is 100-percent necessary every year or else she gets her little heart set on wearing, for example, a velvet dress on a 90-degree day. She was thrilled to see her warm weather dresses again, though! Next up is Lucy's closet, which I do so that Mitch doesn't, for example, put her in a velvet dress on a 90-degree day. ;)
I moved around some home decor. My mother-in-law does this all the time to refresh her home, and I really want to get into the habit of doing it, too!
We fixed the air conditioner. It was user-error, haha. So grateful our guy happened to be in the area when we panic-called him.
I invested the Benjamin Moore color fan deck. After the whole kitchen paint color debacle, I'm determined never to make a major paint mistake again. (Fingers crossed. 😉) The shelves in my office are being painted—just the same white as the rest of the room!—but I was thinking about painting the vanities in our bathroom down the hall while we're at it. Right now they're a dark cherry wood. Considering a green! Something like this. Right now, I'm liking Benjamin Moore "Greenwich Village," but if you've used a green you love, please let me know!

I'm feeling a little overwhelmed with and exhausted by the social calendar. Anyone else?! I suppose this is just because we spent nearly an entire year laying low, and transitioning back is a bit of a shock to the system. Without fail, Mitch and I pass out on the couch while watching TV every night. We're tired, haha. My brother Patrick is constantly reminding me of the power of saying "no," but it's tough! I've missed everyone and everything. We did, however, take things very slow this past weekend.

I am so into Target's McGee & Co. line right now. I recently ordered this lumbar pillow for our kitchen bench, and it's stunning. Above are some of the products I have my eye on!
I'm DONE with play dough and kinetic sand, and all about Crayola Model Magic Clay. The play dough and kinetic sand were driving me bonkers. Despite only allowing it in the kitchen, it somehow ended up all over the house every time. The clay, though, is so much better. Yes, you have to put it away afterwards or else it'll dry out, but play dough works like that, too. The best part is that you can choose to air dry the kids' creations if you want, and then have them paint them afterwards. Double activity!
I just bought these white Hermes lookalikes from Tuckernuck. Really hoping that they're ridiculously comfy! (Reviews say to go a full size up, in case you're interested.)