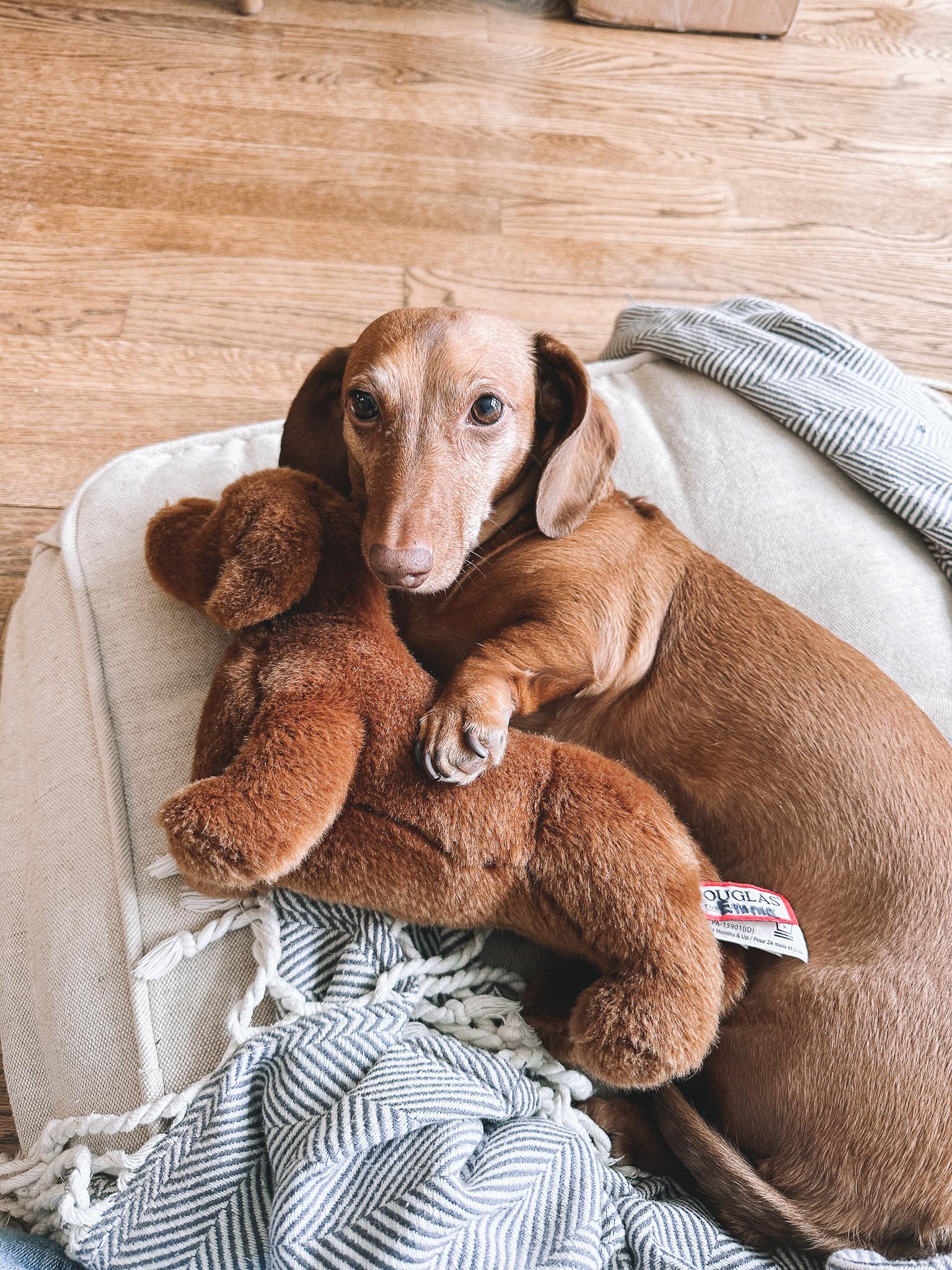 So much to tell you today. :)
I got my driver's license! As you may know, this has been a goal for many, many years now—but I've had extreme anxiety about the test. Recently, though, I was like "ENOUGH IS ENOUGH!" And I spontaneously (😆) made an appointment at the DMV. In an effort not to get in my head about it, I pushed it from my head until the night before, when I read over the material. I will tell you that I nearly threw up once I arrived at the DMV, and the whole process took roughly two hours—which is a long time to feel panicky! But in the end, I thankfully passed. Though apparently I was speeding during the road test. 😳 It's fine. 🙈
I also got Global Entry. After I got my license, I was like, "Gotta start making other transportation improvements in my life!" Ha. I did it at O'Hare, and unlike the driver's license debacle, it took under two minutes.
…Because we're taking the girls to Tulum. Ahhhhh! We're bringing them to a kid-friendly resort (and never leaving said resort). I was looking for deals on TravelZoo for spring break, and I believe that led me to AllInclusiveOutlet.com. (Which is apparently legit!) We told Emma and Lucy about it yesterday, and they lost their minds. The kiddie splash pad looks incredible. ;)

Have you tried Quince yet? It's a newish direct-to-consumer brand that offers sustainably made, high-quality products—many nearly identical to those produced by popular luxury brands—at an unfathomable discount. I just placed my first order, and I can't tell you how excited I am to review the stuff. People say it's legit!
We lost an important member of our family. The girls lost their great-grandmother recently, and it was hard. I'm so grateful that they had a few years with her, and that she got to spend time with and truly know them. It was a celebration of life, for sure, but losing a grandparent is always tough. ♥️
We thought Noodle had hurt her back or torn her ACL, but turns out it was likely just an ACL sprain. Thank goodness. She did it when she tried to jump up on a couch, which is a huge no-no with dachshunds since their backs are under enough strain as it is. (They're so long!) She yelped like crazy for a while, and then refused to walk. We got her into the vet, they did x-rays, and sent them off to the radiologist. We later learned that it likely wasn't a tear but a sprain. We're still keeping an eye on it, but right now I'm just feeling so grateful that our little sausage link (ha) is okay! She really is milking it, though. Just look at the above photo.
I've recently had a burning desire to start antiquing, mostly for English pine, and I'm learning how to strip paint from old wooden furniture. My mother-in-law is super into English pine, and now I am too, haha. It's just so gorgeous! The thing is that English pine antiques are usually very, very pricey. But if find an old pine piece on Facebook Marketplace and are willing to put in a little work to restore it, it's a crazy bargain! And very fun. I've been watching a lot of tutorials and I can't wait to get started. My first attempt will be a $30 Facebook Marketplace find. Wish me luck!
I love these no-pain headbands. I have three of them. Obsessed. And only recently did I realize that they're from a woman-owned business in Chicago. :) I can't recommend them more. They're the only headbands I can wear all day without pain, and they come in Liberty prints, too.
Jack Rogers brought back the toddler and girls' Lauren sandals, and we're THRILLED over here. Emma and Lucy can't stand any thong-style sandals. I get it! They can really hurt toes. But JR had discontinued their slide-style sandals for little girls for the longest time. They recently brought them back, though, and I'm trying to stop myself from buying every size, haha. They're the best! They can be dressed down or up, and they're so comfy.
Amazon Finds:
One Home Project Every Day:

I finished wallpapering Emma's room. I used Love vs. Design, which my college roommate recently used to wallpaper her office! (That sold me on it.) It's customizable peel-and-stick wallpaper that's very easy to work with.
I finished hanging a gallery wall in Emma's room. We used Framebridge for everything, per usual. I'll share soon!
I cleaned out the other closet in the basement, and took out all the elfa shelves. We fixed the musty problem, so I'm going to be turning this space into an arts and crafts room! I love the idea of not having any storage closets in our home. That way we can't store anything we don't need. 😉
I found an antique tiny desk/nightstand for Lucy's room from this Chicago-area Etsy seller. Hence the obsession with teaching myself how to restore vintage pine pieces, haha.
We had a home system repaired. Actually, some of it is still broken. But we're making progress! Bah.
Mitch finished the "Wall Pad." Blog post incoming, but he ripped out our broken 1990s-era intercom system and replaced it with an iPad that control smart home devices. It's pretty rad! He's a Rad Dad.
I did the trash bag thing, and cleaned my office desk, the kitchen desk, and the girls' desk. Do it. Just wander around with a trash bag and get rid of random junk. Such a freeing feeling!