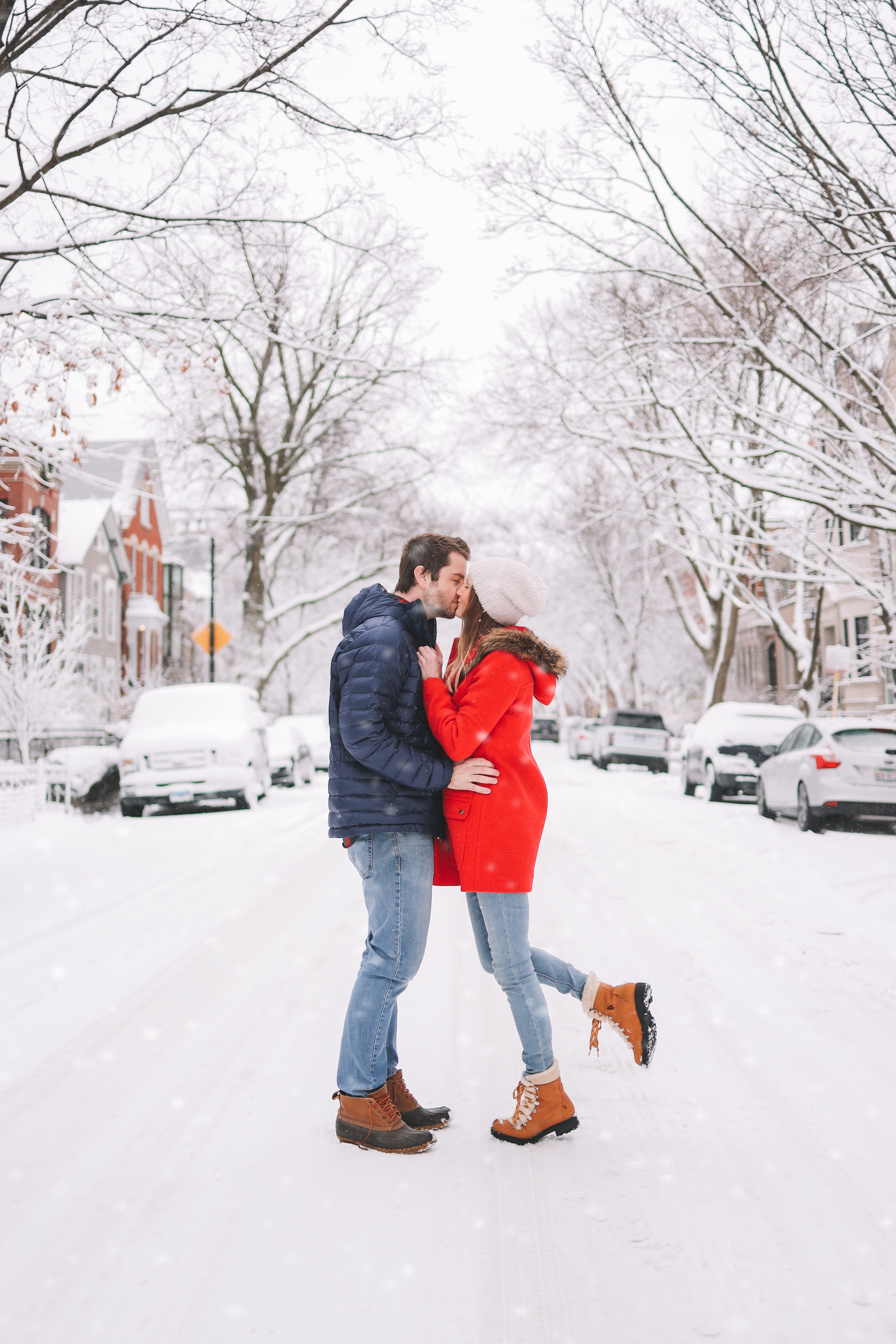 J.Crew Chateau Coat (Puffer version here.) / Polar Bear Sweater — Also check out the heart fleece pullover, heart sweater and striped heart sweater! (Obviously all perfect for today!) / J.Crew Nordic Boots (This pair by Ugg is super similar, though. And I love this similar pair from Sorel!) / Old Navy Warm Jeans / Barefoot Dreams Beanie / Men's Down Hooded Jacket (This one is great, too), Buffalo Plaid Button-Down, Jeans and L.L.Bean Boots
Wishing you a happy Valentine's Day a little early. :)
Here are a handful of random nice things to do this weekend:
Send a text to a friend you haven't spoken to in a while.
Make your significant other/kids/family member(s) a nice breakfast, lunch or dinner.
Make cards, crafts or baked goods and drop them off at friends' homes. Leave treats for the USPS, UPS and/or FedEx, too.
Tell someone you love them.
If you live in a snowy area, scoop your neighbor's sidewalk or driveway.
Put sweet messages on sticky notes on mirrors.
Call a grandparent.
Do a little clean-out, and donate to a local charity.
Leave Valentines on parked cars. (IN THE SHAPE OF RED HEARTS SO PEOPLE DON'T MISTAKE THEM FOR TICKETS. 😆 <— Very important.)
Decorate with homemade decor.
PS: We took these photos for VW but they seemed perfect for a Valentine's Day post, too! We're borrowing their 2021 Atlas Cross Sport for a couple of weeks and have been having so much fun with it. We're already Atlas owners, but wow. What an upgrade. Stay tuned on Instagram for our review!
Shop the post:
J.Crew Chateau Coat (Puffer version here.) / Polar Bear Sweater — Also check out the heart fleece pullover, heart sweater and striped heart sweater! (Obviously all perfect for today!) / J.Crew Nordic Boots (This pair by Ugg is super similar, though. And I love this similar pair from Sorel!) / Old Navy Warm Jeans / Barefoot Dreams Beanie / Men's Down Hooded Jacket (This one is great, too), Buffalo Plaid Button-Down, Jeans and L.L.Bean Boots